Would you like to feel at Peace with your Loved ones
who have passed away to the other side?
Discover the Love that continues even after death and resolve your greatest relationship heartaches.
Isn't time to heal and let love flow in your life again?
Are you still grieving for the loss of loved family member or companion?

Would you like to know where your deceased friends and family are now and how they are doing?

Do you keep attracting relationship partners that remind you of a toxic parent?

Did you have a beloved person or pet in your life who you miss and want to talk to?

Have you give up on feeling properly loved and cherished by others?

Would you like to be free of patterns of pain and drama that your family has been carrying for generations?
Veronica Entwistle is here to help you know how to heal your relationships with your loves ones in spirit and get free of lingering pain, trauma and drama in your relationships with deceased loved ones.

Watch her Video Invitation and Greeting for you to Upgrade your Soul's Journey and reunite with the spirits of your Loved Ones***
For over 40 year Master Intuitive, Medical Clairvoyant and Broadcaster, Veronica Entwistle has been helping people just like you through her radio shows, TV shows and acclaimed book on contact with spirits. Her classic talk for the After Life Foundation has helped over 25,000 people around the world understand life after death.

Spiritual luminaries like Dr. Joe Vitale, John Gray, Dr. Joe Dispenza, and Mas Sajady have all praised Veronica's work. Now she would like to help you heal your pain and sorrow and reunite with the loved ones you miss who are no longer with you.
Connected to Son who had Overdosed and worked with him to be Okay in Heaven
"I was so sick through my teenaged years on oxycodon and a variety of medications. My dad was right there for me, but he suddenly was struck ill and passed. My brother was caught up in the drugs and music scene, thinking he was free. Suddenly after another bout of rehab he overdosed…"just one more time" Veronica connected him to Mom and I. "I am sorry Mom. I am sorry. " then he said "Mom I am finally working!" Through her tears she had to laugh
.
Then the miracle. He and I were very close. I was so fragile still. But we connected and he taught me to shift my brain patterns to help me get off my addictive pharmaceuticals. That was over 10 years ago! I felt the peace in our connection and have continued to grow and change and be released. I was even able to help others change their brains. So grateful for the clear connections and the shared work!"
~ Bethany PJ
Billy, from the Other Side!!!
"Veronica brought peace to our family. She let me speak through her to my Mom, giving us both a kind of freedom from the depth of pain my addictions and overdose had brought her. She learned that I am working hard to bring other kids some kind of relief. She is too! Honestly this has inspired both our love and forgiveness of one another and to so many others. Thank you."
~ Billy
Veronica Gave Me The Closure I Desperately Sought
"I lost somebody I loved very much in a sudden, tragic and very "public" accident. Luckily I had had dinner with him the night before he died and I knew he loved me. As with losing anyone so dear, shock, sadness, disbelief, anger and most of, dealing with all that is left unresolved are constant companions. A dear friend recommended I call Veronica. When I was finally able to speak at all I called her. I could barely talk through my sobs. She started to tell me how Doug was doing, what was going on with him, and what he was saying to me. She said some things that could only have been said by him. This gave me a tremendous sense of peace and helped me deal with the overwhelming emotions and feelings. It's been eight years now. I speak to Veronica on his birthday, the anniversary of his death, and just whenever I feel the grief creeping back. I am so grateful for her gift and that she shares it with us."
~ Anonymous
Are you Ready to Heal and Let Love Flow Into Your Life?
Pick a Package from Below & Open the Lines of Communication with Your Loved Ones!
Discount : 90%
Total Package Value $1,105
From Heartache to Joy Special Offer
$127
Unhook Yourself from Toxic Repeating Patterns Process MP3

Guided Meditation for Meeting Your Loved Ones Process MP3

Understanding the REAL Nature of Love across Life & Death MP3

Copy of My Near Life Experience Book (PDF)

Live Group Healing Processes 3 Part

Nov 11 - 10 am Pacific What is Death and How do Your Love & Relationships Survive it?

Nov 18 - 10 am Pacific How can you reach your loved ones on the other side?

Nov 25 - 10 am Pacific How to Grow from Your Grief and Evolve Your Spirit in This LIfe and the Next

Discount: 90%
Total Package Value $1,609
From Heartache to Joy Special offer
$167
Unhook Yourself from Toxic Repeating Patterns Process MP3

Guided Meditation for Meeting Your Loved Ones Process MP3

Understanding the REAL Nature of Love across Life & Death MP3

Copy of My Near Life Experience Book (PDF)

Live Group Healing Processes 3 Part

Nov 11 - 10 am Pacific What is Death and How do Your Love & Relationships Survive it?

Nov 18 - 10 am Pacific How can you reach your loved ones on the other side?

Nov 25 - 10 am Pacific How to Grow from Your Grief and Evolve Your Spirit in This LIfe and the Next

Making Love Forever Group Healing Call

1 Hour Personal Mediumship Session with Veronica.
Conversation with Your Loved ones on the other side.

Note: no refund after the 1st group call on November 25th, 2017.
Unhook yourself from Toxic Repeating Patterns Process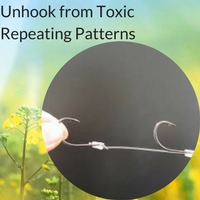 Powerful 30 minute HYPNO-MEDITATION with Veronica's high frequencies "sacred healing structures" for personal release from the hooks that keep you and souls on the other side unable to move on with freedom and love.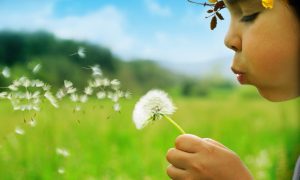 This is a journey into the routes and roots of your programming. As we experience to the source of old programmes, we recognize that we can release, or evaporate their imprints, then you become freer and freer – to become an unfolding you - to become unlimitable. This meditation is deliciously soothing.
Discover and unhook from relationship repeating patterns
Heal the pain of past trauma
Claim back your sovereignty
** Recommended to use this often.
Veronica Has been and Continues To Be A Major Blessing in my On going Journey
"I regard Veronica as a "Front Runner," that is, a person who possesses extraordinary gifts that she shares in service to the rest of us from a generous, joyous, and loving heart. She is able to read energy fields, even at a distance, that provide potential information on health issues we may be grappling with. She serves as a medium to loved ones on the other side, channeling their messages and communications. She focuses on the positive information she can provide and has some ability to see the future."
~ Suzanne J
Hypno-Meditation to Meet Your Departed Loved Ones Again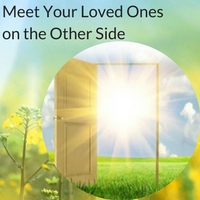 Powerful 30 minute HYPNO-MEDITATION with Veronica's high frequencies "sacred healing structures" to meet and release Loved Ones who have crossed over.
These meetings are powerful and energetic. Fascinating how they help us unhook leftover reactions between you and your Beloveds, freeing you, or unravelling the relentless attachments we call karma.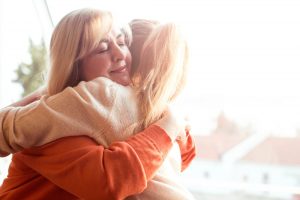 We will also look at when we release our bodies what happens to our spirits? In this meditative journey we invite conversations with Spirit Beings that have an impact on our lives, and on our soul's journey. Are they alright? Are they Happy? Do they have messages for you, about you, and about the reactions and love or pain you have shared?
Feel deeply healed and uplifted
Receive messages and guidance
Feel more confident, present and alive in your daily life.
** Regular use brings you to increasing freedom within to unfold and unfurl. Remember we can become unlimitable!
I noticed Calmness That helped Me Deal With My Father's Passing away
"I have been working with Veronica on readings for the past several years. She has exceptional psychic abilities and intuitions. Specifically, I recall a reading where she gave me information on my father. She had very detailed knowledge on his life and interactions with my family that were spot-on and very revealing. And this was without prompting her with answers to leading questions.
As a result, I was able to reconnect and have a healing with my father before he passed. She also has advised me on financial decisions, relationships, and travel decisions. Veronica is the best for me and a very gifted person. "
~ Victor Ramirez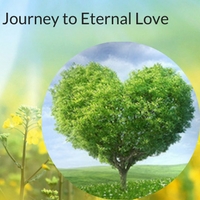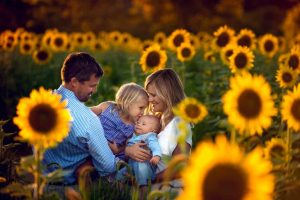 Deeply healing 30 minute HYPNO-MEDITATION with Veronica's high frequencies "sacred healing structures"join us in this meditation, through the centering force of the structures, explore love In many forms . What will it take to enjoy truly expanding love? Maybe awakening to the blocks we have recorded within! A deepening meditative journey can free us to recognize that we can choose the eternal possibilities of love.
Receive deep personal and physical healing
Clear wounds and programing that keep you from having satisfying relationships now.
Discover the delicious love that the Universe wants to unfold you with.
Life Dealings, Channeling & Activations.
3 Amazing Live one hour Healing Events
Life AND Death Changing Group Channeling & Activations to Free Yourself
Three Amazing One hour Live Healings.***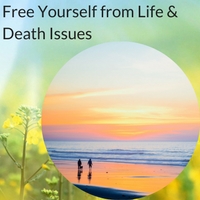 Have you been missing a loved one and wondering how they are now? Has it been hard to move on from the shock and pain of grief? Would you like to know what's really going on the other side?
Find out how what you are doing in your daily life can help your loved ones on the other side and you peace and closure from lifetimes of repeating karma, trauma and drama that your family has been carrying.
Group Event 1. Nov 11th 10am Pacific
What is Death and How do your Love & Relationships Survive it? 60 min call.
Group Event 2.Nov 18th 10am Pacific
How can you reach your loved ones on the other side? 60 min call.
Group Event 3. Nov 25thth 10am Pacific
How to Grow from Your Grief and Evolve Your Spirit in This Life and the Next 60 min call.
A Single Encounter With Veronica Changed My Life

"17 years ago, my sister recommended that I reach out to Veronica for help with a childhood trauma that I was neither willing or able to address through more conventional methods. During the course of our very first call, I was struck by her extraordinary ability to blend intuition with a deep understanding of the human mind and spirit, and was nurtured by her rich sense of humor and unwavering commitment to humanity. By the time we hung up, Veronica had helped me re-frame the issue that had been troubling me for many years, leaving me with a sense of closure and release. An unexpected outcome of that experience was that a back issue that had been troubling me for years went away, never to return. For that single encounter alone, I remain profoundly grateful and have used every opportunity available to recommend Veronica to others."
~ Cristina S
Copy My Near Life Experience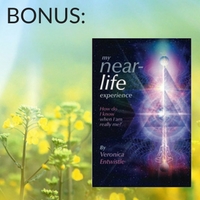 My Near Life Experience - How do I know when I am Really Me?
Written in clear, vivid gripping prose, this 360 page autobiography of a multi-dimensional mystic will grab your heart and liberate your soul.
Veronica' tells her at times heart-wrenching story of being born "awakening" sensitive, empathic and creative in a family that did not understand her gifts. Her experience of isolation and "otherness" led her and others at many times to question her sanity.
This compelling book will help every lightworker who has felt "different" understand the experience of being sensorially gifted and vibrationally sensitive.
Her story is inspiring and triumphant, as with the help of the guides, angels she learned how to function and create a wonderful inspiring life as an activist, single mother. beloved spiritual counsel er and successful radio and television personality. This wonderful true-life multi-dimensional story reads like a page-turner, full of magical mysteries and will keep you riveted through the unfolding of the mysteries of human evolution.
At a radiant, vibrant 73, Veronica is now writing her next chapter as global speaker helping raise waves of new consciousness on earth to help create an ascended planet where we are all living in peace, creativity and collaboration at our full multi-dimensional potential.
A Must Read
"This is an amazing chronicle of a woman's life from her very early years, through grief, loss and finally, emergence through a tunnel and into the light as an intuitive healer and psychic. I have read many autobiographies but nothing to equal this book. Her determination to discover her true self has been relentless and this book will be an inspiration for anyone embarking on a journey to peel back all the onion layers of self to get at the core of beingness. She was courageous,utterly honest, innovative and creative in the pursuit of her own truth and pugnaciously willing to "suffer the slings and arrows" of family and friends to get to her destiny. It's beautifully written and filled with insights on nutrition, healing, forgiveness, the mind/body connection, chakras, esoteric energies, past lives etc.It was a privilege to read this book and share in her amazing journey. Five stars for sure!!"
Beautifully Written, Inspirational Book
"I very much enjoyed this book. The writing is excellent, and it's quite evident that Ms. Entwistle has a firm grip on the mechanics of her trade (not always the case in today's publishing world). In this book, she uses her skills well to tell the story of a remarkable, interesting, frequently painful life as she relates the process of the emergence of her gifts as a psychic and a medium. Her captivating writing style, poetic in places, propels the story forward and keeps the reader wanting to turn the pages as she moves from chapter to chapter in her life."
Total Package Value $1,105
From Heartache to Joy Special Offer $127

You can release pain and sadness now
Your loved ones ones want you to be happy and free again.
Find out how your grief can hold them back.
Find out what you can do to help them and yourself move forward
in your soul's evolution.
Making Love Forever Group Channeling & Healing
know and understand who you are as a soul and how love continues and evolved
How to feel whole and happy during the holidays, birthdays and special occasions when your loved ones are not with you
Discover the secret "elixir of transformation."
Did you know that love is eternal and that even beloved pets come back to us lifetime after lifetime?
The love you shared with friends, family and loves ones is never lost
Helped me with My Personal Transformation and Deep Healing
"Veronica has been working with me for many years as a spiritual intuitive counselor. She has helped me through tough times in my life. She has given me techniques to use to move block energy through my body and doing structure meditations to build up my energy fields to create, heal and grow. She has so much passion and love for the work she does. I have seen Veronica give talks in group gatherings and you can see that the people are so inverse in what she is saying that you can feel the energy radiating from them and from Veronica. She is an amazing spiritual counselor."
~ Peg Garbareno
Private Mediumship Session with Veronica
and your loved ones in Spirit
Veronica has been helping people just like you reunite with their loved one the other side for over 40 years. People experience peace, relief from chronic pain and sadness and discover the joy in life and new relationships again.
Imagine if you had one hour where you could meet your loved ones in spirit again and heal your souls.
Veronica will help you understand the patterns that have brought your souls together in lifetime after lifetime .

You will be able to find out where you loved ones are and what they have been doing and learning since their transition.

Find out what are the ways your loved ones have been doing to keep in touch with you and learn their secret ways of watching over you and communicating.

Get your dear ones guidance and wisdom about situations happening in your life.

Experience the flow of peace, love and joy as you hear their special message to you delivered through Veronica's loving channeling.
Who is this one hour private session for?
Do you feel you have unfinished business with someone who has passed?

Would you like to know more about their passing and if you had done everything you could do?

Do you feel guilt over surviving while they are on the other side?
If you have any of these feelings a session will help immensely. Veronica has reunited people for over 40 years and helped them understand the dynamics of their relationships.
Imagine if you could talk with the special people in your life again.
Find out what advice they have for you
Get reassurance about their passing
Know that everything is alright and you can be free of past wounds and hurt. Learn to love each other at a soul to soul level.
Anyone has found it difficult to cope and move on from the loss of lover, spouse, family member or friend who has passed into spirit.

People who find themselves attracting relationships that are "just like my father" or "just like my mother" who want to free themselves from toxic or abusive patterns.

Anyone carrying drama, or trauma from their childhood wounds with their parents who would like to get closure and understand Why something happened.
Total Package Value $1,609
From Heartache to Joy Special Offer $167
Connected Me to My deceased husband
"Veronica very clearly brought my deceased husband into consciousness and we were able to have a conversation. I learned how busy he is on the other side learning and dealing with his issues.. It was very enlightening and allowed me peace to know that he was happy after his traumatic time on this side."
~ Holly C
Thanks for the Healing and forgiving extreme pain of crazy family dramas .... suicide and violence, kids on drugs
"Our visits sitting there in front of eagles and the water were magical.......Our 'out of the box' conversations were so enlightening........Can discuss anything with you.......LOL Seeing you was a gift I gave MYSELF in the midst of the sometimes crazy visits I made to Seattle!
I feel so much gratitude for your help and guidance with Spirit that boosted my own self confidence and channeling abilities and to hear my own intuition guiding me in the midst of needing to heal and forgive the extreme pain of crazy family dramas that lead to suicide, violence, kids on drugs and much more.......every year there was 'something' new to work with and heal. Working with you helped me to more easily understand the signs and wonders on my journey through time and space...........make it easier.......to connect some dots.......to continue seeking!!"
~ Marti
Veronica has my Trust and my Honor
"Three years ago when my husband crossed over, Veronica was able to speak across the veil and tell me that he had made the transition successfully, about what he had been through, and clarified that he was with his son, who had passed many years earlier.
Thank you, Veronica, for your sensitivity and wisdom which calmed and held me together at the time, and for the our readings in between. You have my trust and my honor."
~ Marsha
My Dream Literally Came True
"Where do I even start? I could write a 10 page litany of amazing intuitive insight Veronica has provided. One of my favorites was stumbling across a piece of paper where I had jotted notes of one of her readings a good 5+ years prior. On it, Veronica had described the property we were going to find. It spoke of water nearby, a road almost folding back upon itself, close to three (!) townships and "tired buildings". All of these ended up being true!
Veronica also kept me sane during a particularly difficult time with a family member's long drawn out illness. She let me know it would be tough, but all would end well. Sometimes that's all I had to hold onto to get through those difficult times. But she was correct and there was a full recovery.
Veronica has the capacity to help you energetically become centered by running energy though you when you're very stressed/out of balance. She has a calming presence about her. She's intuitive, healer and counselor all rolled into one. I have referred about 25 friends and family to her. Every person has been very happy with both her readings and energy work. I am blessed to have her as my intuitive counselor!"
~ L.R. Equine Therapist, CA
Veronica is an "Angel Amongst Us" Rescued me from wanting to die
"A little over 2 years ago my world crumbled around me. Every issue imaginable that I had struggled with throughout my life came down on me with a vengeance! I now found myself deep within an abyss that I thought I would never get out of. I had resigned myself and prayed for death and the only joy I could see was the thought of going home. Death no longer seemed to be a cruel punishment but would allow me to rise above my pain. How very wrong I was. It was then that Veronica, who is indeed an "Angel amongst us" said these profound and life altering words to me... "every once in awhile you have to look behind you and see what you are taking with you." It took me time to fully understand what she meant by that statement and when it finally came to light, not only did I change but my soul and life purpose changed. I realized that death would only be a continuation of what I left unfinished here.
Since that time, she has guided me through the most incredible journey of self discovery, aiding me to uncover gifts that were buried deep in what appeared to be the wreckage of my life. Through Veronica, I learned how to "peel" the onion to get at the core of myself and how the body mind connection really works in our daily lives. I have often admitted to Veronica that had it not been for her, I probably would not be here. She gave me a new understanding and restored my hope. And most importantly, she gave me the knowledge that we really are not disconnected from "Spirit" like we have been taught to believe but that through our connection anything is possible!
Veronica teaches with a fierce yet gentle guidance. Her dedication to help facilitate change in the world begins with one person at a time... creating a ripple of healing in the world. Veronica is so very humble that I sometimes wonder if she fully realizes the impact her mere presence has on those around her?
It is with love and gratitude to Spirit that she is and has been an intricate part of my growth and healing!"
~ Judy A, Montana
Saved me from Ulcerative Colitis
"The work that I have done with Veronica has not only altered my life, and possibly SAVED my life during an intense bout of Ulcerative Colitis that nearly led to my death. She also has been the singular greatest influence on my approach to my own life.
Her intuition is so strong, moving at a speed and depth beyond my abilities of discernment. Her ability to see into the body is truly breathtaking and our work together has allowed me to develop a whole new approach to how I deal with physical self.
She has opened me up to experiencing my own life and being more fully, and has given me the background skill and confidence to attempt new things and release old goals that were not serving me. Beyond all this, she is a wonderfully warm and nurturing person who brings a tremendous amount of empathy to her work.
Because of Veronica I have a much deeper experience of my own life."
~ Stephanie Mc C, LA
I Owe My Life to Veronica's Help
"Through an initiation period, loss of a job, a boyfriend who was my dream of marriage and family, add financial despair!
Clearly I'm a lady in a 1880's victorian vampire book. As I took a breath into the brutal and disorienting future I felt faint. Only with Veronicas deft and aptly trained vision of who my own soul could be did I survive. I owe my life to Veronica's help."
~ Amber E
Veronica is a fabulous medical intuitive
"Who is Veronica Entwistle? Well, in my life, she is a wondrous spirit, a light being who is able to see into my body and my soul, as she speaks to me in her soothing manner and gentleness, and her fabulous sense of humor.
Veronica is a fabulous medical intuitive, and I can always rely on what she sees. At one time, I had some issue with my blood (sadly I can't remember exactly what that was). I went to the doctor, and he confirmed that what she saw was totally correct. She has the gift of sight!
I've known Veronica for the past 20 years, as have many of my friends, and we are amazed at her readings, and how she brings light to the darkness. I always feel better and more energized when I have a reading with Veronica."
~ Ursela Gurau, Tucson, AZ
A brilliant intuitive...Truly a Gift to our World
"Veronica is a brilliant intuitive who uses her invaluable abilities to help others. She has helped me release old negative patterns as well as guide me deeper into the spiritual realm. Her insight has helped enrich my life, and those around me have noticed the difference. Veronica truly is a gift to our world."
~ Athena McDowell
Veronica Saved Me From Getting A Knee Surgery by Giving Me Alternative of Stem Cell Replacement Procedure
"Once Veronica and I decided to work on my knees, painfully arthritic, she called me faithfully daily. She helped me work through issues around my knee pain, exploring the damage laid in from childhood. She eagerly kept urging me to explore.
Because she was acutely aware of my situation and that I was very close to choosing knee surgery, it occurred to her to tell me about a client who had had amazing results with stem cell replacement. I leapt on the idea, asking anyone remotely likely to have any connection with the procedure and learned of a doctor who had been doing the procedure for over 4 years and having significant results.
I owe Veronica deep gratitude for sharing the information. My recovery for the last 2 months from stem cell replacement has been slow and steady. She's been a great ally."
~ S Newman in Cascabel AZ
She taught me to take charge with Spirit beings and ET Spirits
"Veronica, her Energy CD and our conversations have pulled me through some very testy places. I keep seeing spirits. She helped me to discern and to release those with whom I couldn't or didn't want to, resonate. She taught me to take charge with Spirit beings and ET Spirits. I felt so much safer and more powerful. The work we have done is so invigorating and flushes the soul and mind of the universal mud bath we take daily. By putting ourselves and others in a structure rather for healing or good conscience makes a difference in much mud is on us at the end of the day. The work has been awesome. Change is always happening. Thanks Veronica. I am opening and growing."
~ Angela
Released Stress, Depression From My Emotional, Mental and Physical Body
"When I first came to see Veronica I experienced depression which I found was from suppressing and oppressing emotions I was not comfortable experiencing. With the energy work and understanding I no longer felt depressed. Today I may feel sad, mad, angry, frustrated but these emotions come and go and by allowing them to been seen and felt I no longer "depress" them. Veronica's intuitive counseling helps you to unlock energy blocks and belief systems that get in the way of experiencing a more enjoyable life. She records the sessions and every time you listen you pick up on something you didn't get before. She has assisted me in getting through life's difficulties. She is gentle and kind allowing you to move into a deeper self honestly. She is a treasure and I have found her help invaluable."
~  Diane B, WA
Found deep energetic patterns from my life's experiences and we were able to heal this chronic problem
"My colitis was taking me down! With her amazing sight and knowing, Veronica found deep energetic patterns from my life's experiences and we were able to heal this chronic problem. Also it was fascinating to learn how programs from past lives, this life, 2 rapes etc can be found and moved. I was empowered and am often unable to tolerate pharmaceuticals in traditional medical help. I am so grateful for her kind and steady work."
~ Stephanie Mc C, CA
Helped me find my way out of huge losses
"Through a huge period of losses,- job, partnership, financial resources - a brutal and disorientating initiation period. Veronica saw me in my wreckage and helped me find my emerging self. And also, through her meditations class series', I have become more level headed, empathetic and able to move through life's more difficult challenges with grace."
~ AE, CA
She and her guides helped me recover from the suicide of my partner
"I have worked with Veronica and her Guides through life experiences, a major initiation the suicide of my partner. She walked me through much of that tremendous and painful initiation, seeing my emerging self at a deeper level. Rebalancing my body mind, releasing old family
Effects and helping me emerge as a greater and greater intuitive. She helps me recognize how talented I am, and that I don't have to fall into the traps of my parents...."
~ Brian R, San Diego
Completely Mesmerized with Veronica
"Veronica and her guides have been doing readings for me since the early 1990's. She has helped me through very difficult times. Whenever I feel I need her divine guidance all I have to do is pick up the phone and call her and with the help of her guides and loving angels that speak through her have always given me reassurance, comfort, such a feeling of peace that I know everything is going to be ok. Veronica has been there for me when I needed her most....
Just as our guides are there always when we need them. Her readings have always been accurate and right on. I was completely mesmerized reading her book about her courageous journey to find peace with her life and the gift that she was given. What an exceptional woman to follow her heart through everything she's been through. I have great admiration for this strong, intelligent, courageous, loving, fun and gentle woman...Veronica"
~ Melinda M
Working Towards A Mind Blowing Dream
"....Also, maybe why I wasn't fully healing anyway from 15 years of being intermittently bedridden and completely isolated.
I found Veronica to be such a lovely warm-hearted, very encouraging, funny, beautiful soul and, after all I'd been through, I believe that she appeared in my life as a true earth angel just when I needed her!
Not only did she identify issues that I wasn't aware of, but she also gave me an amazing insight, and confirmation, into who I was and why I was here on this planet right at this moment... and also about my amazing future !
...To say that I was blown away is a massive understatement!........... I feel so much more empowered now... .......... I would more than whole-heartedly recommend that you consider purchasing Veronica's package, because I can guarantee that you won't be sorry as you'll get so much more than you ever bargained for, or ever thought was possible..."
~ Joan V
Session With Veronica Gave Me Great Insight Into My Own Experience Of The Journey To Self Actualization
"Veronica has extraordinary gifts! I was very curious about my Judaic ancestral lineage and history in the context of my own spiritual resourcing and Veroncia channeled a delightful Great Aunt who exuded a spectrum of human emotions and story told of everything from the early Renaissance period through the Holocaust. She was a powerful soul whose message through Veronica was supportive and unconditionally loving. It gave me great insight into my own experience of the journey to self actualization and a knowingness of an angel guiding me along my path. Triumph through Grief, was the most powerful of messages - having experienced many difficult periods in my life, this immediately resonated as a reminder that there is good and a higher vibration to be found in every trauma. Inside the cosmos of grief there is both growth and joy. I have experienced this repeatedly and will surely again, as I rise with the tides of the journey through my own life. Thank you Veronica! "
~  Lori G., San Diego Ca.
Veronica Is An AMAZING Clairvoyant And Intuitive, One Of The Most Accurate Ones I Interacted With
"I was so blessed to talk to Veronica Entwistle - I am still having goosebumps -
You got a problem, and are kind of thinking what's the correct way..which way you might go? You call upon a Fairy - or godmother with a magic wand...to ask about a problem? Well I asked Veronica and she just KNOWS! ( yes, before you tell her, or before you say something"!! " YES, that's exactly how it happened! With uncanny accuracy she is able to look at your soul journey - back, front and sideways.
Veronica is an AMAZING clairvoyant and intuitive, perhaps one of the most accurate ones I interacted with ( and I have worked with quite many excellent ones for different situations) - and she is playful and very pleasant to talk to too
She is precise, and guides you rightly to what you can do about a situation- she pretty much read my personality like I had known her since I was a kid 🙂 or perhaps even before 🙂 She was bang on about situations in my personal life and career- I wish I had a longer session with her You would be astounded by her amazing insights - and she will leave you with sound guidance about what beautiful guides have to tell.
Thank you! Veronica - you left me positive and hopeful. I would strongly recommend her .If you get a chance to talk to her via 1-1, please do book that one !"
~ S from India

I Found The Information Given By Veronica To Be 100% Accurate
"I had the extreme pleasure of working with Veronica Entwistle recently, I would like to share my experience. After a long illness, which I was able to recover from, I was financially devastated. Leaving me with one option, to move in temporarily with a soulmate with whom I have heavy karmic ties.
I met JH at aged 16 and even at that time recognized him as an energetic match for my abusive Father. It didn't take me long to "break up" with him, but the karmic bonds continue to bind us and he is still in my life 45 years later! However I am able to see the Divine Wisdom in what appears to be and in many ways is a very difficult situation (sharing a house with JH).
The Universe has my feet to the fire, and it is a purifying fire, I realize the energy and karma of this enmeshment must be cleared before I physically move and open my new business.
I must be free!!!
So I began some prayer work asking to receive assistance with this issue. The perfect prayer brought the perfect practitioner at the perfect time. And for that I am extremely grateful.
I liked Veronica from the very first moment I spoke with her.
On our call Veronica first recognized the karmic ties I have with JH and traced them back on my timeline to an incarnation approximately
400 years ago. We were involved in a project which had the potential to bring us both great wealth. Someone else's betrayal ended it, and I was blamed for it. (I am certain this is valid information because we have had a similar scenario in this incarnation which included all of those components).
Veronica found the energy of that located still in my solar plexus and as she was working I was nauseated. She removed hooks, tendrils, and found a spot on one of my lungs, that was the energy of grief, where JH had anchored his dark energies. She removed it.
She clearly sees my new direction as a teacher, which is something I am working toward ,and expanded on that for me. Veronica also recognized my other gifts, and accurately described my physical appearance.
I found the information given by Veronica to be 100% accurate, would recommend her with confidence to anyone."
~  Penelope
Veronica taught me how to soften the hardness in my heart, believe in myself to create the life I want to be living and show up as the woman I want to be
"I have been seeing Veronica over 10 years for her intuitive counseling. Through her commitment to raising the consciousness of all and her faith in human evolution she has helped me enormously. She taught me how to soften the hardness in my heart, believe in myself to create the life I want to be living and show up as the woman I want to be. I hope you will give yourself a chance and book a session with Veronica to unfold into the person you want to become. Veronica has also predicted many future events that became true. Wishing you lots of love."
~ Chamise
My Mum On The Other Side Gave Me My Accurate Birth Time Through Veronica
"My mediation was with the spirit of my mum who had passed away in 1990. I asked her a question -about what'time' I was born. I needed this important information to create my astrology chart.
She started to appear out of the darkness into a grayish light. She said to me; you were born around 11:00am. I was totally amazed to hear my mum talk to me. Mum rarely spoke, and didn't discuss things as I grew up. Having this experience of talking to her was absolutely wonderful. I ran my astrology chart again using the 11:00am time and was pleased to see the chart reflected more of who I am!
Veronica with her guides and angels were instrumental in helping me to connect with my mum so I could have this conversation with her about my birth time. It was a wonderful experience for me and I believe for my mum too!
Thank you, Veronica and your lovely guides and angels, for guiding me through this beautiful heart filled mediation with my mum."
Discovering New Interpretations Of Love
"During a Structures Meditation led by Veronica, I experienced a quality of love new to me.Prior to the meditation, I had been overwhelmed with self worth and anxiety issues. The by products of embracing and opening to childhood memories and emotions.
As I moved through the meditation, a spaciousness began to envelop my heart. I could not identify any particular quality of emotion within this spaciousness. But, somehow I instinctively knew that this was love.
I felt expansive, open and supported. It was unique in that the spaciousness felt as if it encompassed all things but yet there were no definitive qualities about it.
Openness and lightness of heart permeated the remainder of my day. I have not felt anything like that before.So grateful! Thank you Veronica"
Insightful and Deepening Truths which encouraged my own seeing!
"I experienced the great and transformative pleasures of both a meditation and a personal session with Veronica Entwistle last week. I am a healer and mind/body transformer myself, and like most of us who do this work, I find it harder to see my own soul's journey as clearly as I can see others'. I contacted her after a recent diagnosis of Lyme Disease.
Veronica is a breath of fresh air, who cut right to the heart of the matter, within several different areas of inquiry, during our session. I notice that I say "our" instead of "my" session, and this is because it felt like a springing collaboration. I have a habit of jumping from one topic to the next, seeing how they are all beautiful threads in the tapestry of life, and Veronica understood and kept step with me seamlessly.
She was fiercely able to focus my attention when necessary, blending her energy seamlessly with mine, so that her insights were clearly digestible and valuable to me. Though I was asking her for help, she has a unique ability to engender a feeling of empowerment within vulnerability.
I know that I will refer to my notes from these useful and valuable sessions again and again. What a gift and delight to have spent time with Veronica Entwistle."
~  Jenni Ashanta Lipari
I Feel More Positive And Empowered
"I had a session with Veronica Entwistle and the time couldn't have been more perfect. I have been going through a recent break-up from an "engaged" type of a relationship, as well as some conflicting situations at my workplace, which altogether has led to a nervous breakdown. The session with Veronica led to several a-ha moments while receiving the channeling from the Angels and Spirits.
First thing I liked was when Veronica called my condition a nervous "breakthrough" rather than a "breakdown", pointing out that some revelations always came out of situations like that. I am very much into hygiene of speaking through the right choice of words so immediately had a shift in perspective and my breathing became lighter;
Second she channeled that one primary role I had in life was to be a "disrupter" i.e. to break people's believes or to subject their value systems to a commotion and thus to lead them to transformation - that made things fall into place as all my life I have been going through important situations where I would cause pain and shake people by standing up for my own desires, believes or simply through applying some skills of mine which would be perceived as threatening. I have been torturing myself for that, looking for guilt and the flaws in my behavior and when Veronica explained the mission of the "disrupter", that helped enormously with the self-acceptance, feeling at peace with myself and with embracing who I am. For the first time in ages I feel more positive and empowered as I have the explanation behind the pattern.
- Also Veronica quickly channeled for me that I was someone who is in constant transformation and that made me "special" or different from many people, who just took life as it was. Hence a relationship with someone who is not on the same path and frequency would never be successful but I will be having one in the future with a person dedicated to transforming themselves too so that relationship would be much more in line with my journey. It was a great way to indirectly reconfirm that my recent decision to break up was right and there was no need for me to stay as the "lesson" was clear and complete now."
~ Milena Karakasheva
I Experienced Every Emotion In Our Short Time Together, Sadness, Fear And Deep Feelings Of Rejection But By The End Of Our Session I Was So Much Lighter And Joyous
"This was the first time I'd worked with Veronica and off the bat I was impressed with her intuitive ability to connect in with me and my body and emotions. As we worked on various aspects of my story she felt into and connected into my emotions with great accuracy and gently helped me to move through my emotions. We only had a short time together but in that time she was able to pinpoint where in my body I was feeling what I was and she was able to help me move through the difficult stuff with great understanding and ease.
I felt I experienced every emotion in our short time together, sadness, fear and deep feelings of rejection but by the end of our session I was so much lighter and joyous. She taught me some great tools also how to move through the emotions myself. >u>She helped me gain greater understanding around my close relationships and that brought much comfort to me. Her guidance also on helping me to move forward in my life was also very comforting. I felt great by the end of session and I look forward to working more with Veronica and going deeper. She is an incredibly gifted and talented healer who I feel has much, much more to offer and I was left excited as to how I can explore and discover more with her. Thankyou Veronica."
~  N. Kaur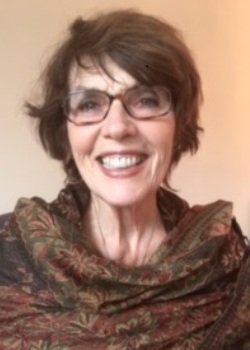 Veronica Entwistle is a world renowned spiritual teacher, gifted medium, exceptional clairvoyant medical intuitive and transformer of consciousness.
As a gifted multi-dimensional channel, she easily brings in spirits of loved ones to bridge the aching gap between a Mum and a child who passed, a lover or spouse. Thousands of people around the world have experienced old reactions from a sudden or lingering passing, or unhealed shock and trauma healing instantly when they work with Veronica.
Warm, vibrant and fun loving, Veronica also explores and demystifies ever unfolding access to dimensional Light Beings, Ascended Masters, Angels, Star Beings and Spirit realms, to awaken us all to an unlimitability. "Transcendence is a gift for everyone."
Through her broad assortment of for radio, podcasts and TV appearances she decided to radiate consciousness through the media helping thousands of young and old people "feel the transformative energy of the new frequencies coming in to world."
Veronica helps people recognize and release lifetimes of limiting soul contracts, trauma and emotional pain from where it is stored in the body and soul. This liberates and empowers people to ascend into more joy, freedom and empowering states of self. Her Soul's mission is to explore and help humanity wake up to their true, divine, multi-dimensional gifts and miracles.
Her weekly radio Interview series Paradigm Shifters includes over 300 interviews of today's cutting edge luminaries in fields of consciousness, nutrition, inventions and healing. Veronica's compelling auto-biography book "My Near Life Experience" is a true life story that reads like a page-turning, metaphysical mystery. This gripping book was endorsed by Dr. Joe Vitale and Dr. John Gray for its bravery and vulnerability in the revealing with journey of a lightworker.
Are you Ready to Heal and Let Love Flow Into Your Life?
Pick a Package from Below & Open the Lines of Communication with Your Loved Ones!
Discount : 90%
Total Package Value $1,105
From Heartache to Joy Special Offer
$127
Unhook Yourself from Toxic Repeating Patterns Process MP3

Guided Meditation for Meeting Your Loved Ones Process MP3

Understanding the REAL Nature of Love across Life & Death MP3

Copy of My Near Life Experience Book (PDF)

Live Group Healing Processes 3 Part

Nov 11 - 10 am Pacific What is Death and How do Your Love & Relationships Survive it?

Nov 18 - 10 am Pacific How can you reach your loved ones on the other side?

Nov 25 - 10 am Pacific How to Grow from Your Grief and Evolve Your Spirit in This LIfe and the Next

Discount: 90%
Total Package Value $1,609
From Heartache to Joy Special offer
$167
Unhook Yourself from Toxic Repeating Patterns Process MP3

Guided Meditation for Meeting Your Loved Ones Process MP3

Understanding the REAL Nature of Love across Life & Death MP3

Copy of My Near Life Experience Book (PDF)

Live Group Healing Processes 3 Part

Nov 11 - 10 am Pacific What is Death and How do Your Love & Relationships Survive it?

Nov 18 - 10 am Pacific How can you reach your loved ones on the other side?

Nov 25 - 10 am Pacific How to Grow from Your Grief and Evolve Your Spirit in This LIfe and the Next

Making Love Forever Group Healing Call

1 Hour Personal Mediumship Session with Veronica.
Conversation with Your Loved ones on the other side.

Note: no refund after the 1st group call on November 25th, 2017.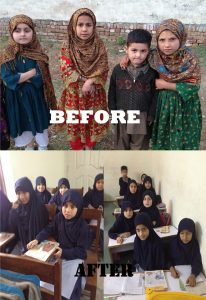 Part of proceeds from the sale of FHTJ exclusive packages is donated to Alnoor Charity School in Pakistan which comprises of children coming from extremely poor families who cannot afford to put their children in school and they end up working part time as garbage collectors or are victims of child labor. The school provides them with free education, uniforms, stationary and other such things.
Although the school is funded through various donations, FHTJ funds over 90% of all the educational and administrational costs for this charity. For very impoverished children, balanced and healthy meals are also provided.
DISCLAIMER: The information on this site is not intended or implied to be a substitute for professional medical advice, diagnosis or treatment. All content, including text, graphics, images and information, contained on or available through this website is for general information purposes only. Please see a medical professional if you need help with depression, illness, or have any concerns whatsoever.
WE DO NOT OFFER MEDICAL ADVICE, COURSE OF TREATMENT, DIAGNOSIS OR ANY OTHER OPINION on your conditions or treatment options. SERVICES OR PRODUCTS THAT YOU OBTAIN THROUGH THIS WEBSITE are for information purposes only and not offered as medical or psychological advice, guidance or treatment.
CONSUMER NOTICE: You should assume that From Heartache To Joy has an affiliate relationship and/or another material connection to the providers of goods and services mentioned on this page and may be compensated when you purchase from a provider. You should always perform due diligence before buying goods or services from anyone via the Internet or offline.
REFUND POLICY: Please know that in order to honor the Law Of Energy Exchange, all exchanges need to be fair energetically. We love and honor all of our valued listeners and speakers. We are happy to offer a hassle free, 30 day Money Back Guarantee to our customers to help them decide if a certain product works for them or not. However, in order to honor our speakers and their hard work we can only offer refund on one package for every customer per 90 days. Multiple refunds by same customer within 90 days will not be accepted. If speaker's offer involves personal sessions, then guarantee will be voided if the session has been availed. Additionally all refund requests should be sent within the 30 day guarantee period. We thank you in advance for respecting the energy exchange.
Copyright © 2017 - Cosmic Media LLC
101 Convention Center Drive, STE 810, Las Vegas, NV, 89109