Brand New Testimonials from Customers who Purchased this package on FHTJ:
"Blood Pressure Stabilized in just 48 hours!"
"In the barely 2 days on the DNA Gene healing, my Blood Pressure has already stabilized. Amazing. Thank you so very much for this work. I truly feel I have found the healer that best suits my holistic health and in the most effective way."
~ Kimberlie Alexander
"In just 5 days regained 100% use of my knee and walking normally again!"
"Stacey's GENE Replacement Healing is extremely powerful and I could get rid of a nasty pain in my knee, which made me walking like a very old lady, walking with a limp. The pain reduced sensitively with every time I listened "only" to her Group Healing from the replay of her presentation Call at Eram's show. Today, after 5 days, I have regained 100% of perfect use of my knee and walking normally again.
I am very excited what else will get healed in those coming 4 months for myself and for my husband while we are receiving 24/7 healing from Stacey's magic package A.!
Thanks so much"
~ Silvia A.
Are you experiencing PAIN, SYMPTOMS or CHALLENGES
THAT NEVER SEEM TO GO AWAY AND STAY AWAY…
Chronic and Recurring Health Issues
Digestive Problems
Liver Health
Gall Bladder Issues
Kidney, Bladder and/or Prostate Problems
Hormone Imbalance
Vaginal Infections/Female Problems
Cancer
Lung/Respiratory/Breathing Challenges
Adrenal, Thyroid Issues
Fatigue
Eyesight and eye health
Dental and jaw issues
Hearing challenges
Skin Issues
Problems with any organ or system
Pain on Any Level ( emotional, physical, spiritual, mental)
Relationship Challenges With:
Adrenal, Thyroid Issues
Friends
Family
Opposite Sex
Long Term Relationship
Commitment
Financial /Money Problems
Debt
Scarcity thinking and experience
Paying bills
Manifesting
Initiative to do things to make money
Investment challenges/fears
Confusion
All other financial/money challenges
Confusion/Lack of Clarity
Self-Esteem/Confidence
Speaking Your Truth in a Way That Works
Trusting Self and Others
Any Recurring Challenge You Have Not Been Able to Shift in a Way That is Sustainable
If it has been difficult to heal these issues in a
way that lasts, it is because:
There are thousands of deeply hidden patterns in the genes in the egoic cell that have never healed over your entire evolution and are difficult to find.

All of these patterns have to heal to see results for some issues/symptoms.
Stacey Mayo has created a
 ENERGETIC GENE




REPLACEMENT HEALING METHOD

that has helped people . . .
Heal chronic and recurring issues
significantly faster!
Here's what people have said who've had Stacey's Gene Replacement Healing:
"The Pain in my Tooth, Right Foot and Calf are Gone!"
"As a result of your healing work, I am feeling less stressed, sleeping much better, and the pain in my tooth, right food and calf are gone."
~ Kathy Benusa
"My Dentist No Longer Wants to Pull My Teeth!"
"I had a lot of inflammation on the roots under some teeth and the dentist wanted to extract them. The day after I received this new healing from you, I went back to the dentist and he said there was no need to extract the teeth now. The inflammation was virtually gone!
Thanks so much"
~ Jeff M.
"I Feel Like I Am 40 Again!"
"I feel like I am 40 years old and I am actually 64 years old. My back pain is gone, I no longer need to go to the chiropractor, I am happier and I have the energy to do things I did when I was 40.
Thank you."
~ Larry C.
"My Heart is Healthy Again After 2 Heart Attacks PLUS I Lost 31 Pounds!"
"I lost 31 pounds. I feel free to be in relationship again and after having had clogged arteries and 2 heart attacks, my heart is healthy again."
~ Rob Rossi
"I Haven't Had an Ocular Migraine in Months!"
"I have chronic lyme disease and am getting better due to your healing energies.
Here are some examples of what I have noticed:
I have more ease in being able to do the normal things in my life
It was torture to walk to bathroom and now I can go there without too much effort I am not having as many headaches, I haven't had an ocular migraine in months and I feel calmer inside, My feet are NOT puffy at all even when its humid out.
Problems with my spine and back are better – I can bend over far easier than once before,.Thank you"
~ Ella K.
"I No Longer Have Osteoporosis or Even Osteopenia!"
"I feel better and my mood and energy are better, I no longer have osteoporosis or even osteopenia as a result of your healing energies. Thank you!"
~ Paul K.
"My Hearing Improved! I Can Hear the Dial Tone Now"
"My hearing improved and stayed improved. I can hear the dial tone and busy signal in the right ear now!"
~ Veronica L.
"I Finally Had The Energy to Declutter My Kitchen Cabinets "
"I finally had the energy to declutter my kitchen cabinets and I did it! Before I was too tired to do this or even start it. Thank you."
~ Joan C.
"I Am More Joyful and Feel More Like Myself Again!"
"I find I am lighter about things, joke around more and feel more like myself again. I shift out of negativity much quicker."
~ Kevin M.
"My Pain is Less and Often Leaves Quickly When I Have It !"
"I have less pain and the amount of time I am in pain is much less. When pain comes, it usually leaves very quickly."
"My Relationship With My Husband is Great!"
"My husband and I are lighter with each other, joke around more and are move loving to each other. He recently offered to do something that is important to me that he previously refused to do. I am very grateful for the healing."
~ Lori. K
"Sales Flowed As Soon as I Opened the Doors to My Business!"
"I went on vacation and closed my internet business while I was gone. The day after I re-opened it, I sold 2 musical instruments and it has continued to flow ever since.
Thanks."
~ Mitch C.
Here's what people who have worked with Stacey have to say:
"Working with Stacey has changed my life! My health and energy are immensely improved."
"My Breast Implant is Gone and My Breast Has Fully Regenerated!"
"My Stage 4 Cancer is Completely Gone!"
"My Long-term Sciatic Pain is Virtually Gone"
"I Am Finally Able to Eat Without Pain -- Acidic Feeling is Gone!"
"2 clogged arteries opened up! Prevented Heart Surgery!"
"My Karmic Debt With My Alcoholic Husband Finally Healed!"
"My Alzheimer's Healed in 3 Months!"
"My Ego Has Been Less Reactive in Stressful Situations!"
"My Pulmonary MD Said He Never Head My Lungs So Clear and Open"
GENE REPLACEMENT HEALING PROCESS!
ALL OF STACEY'S HEALING MODALITIES ARE OF A VERY HIGH RESONANCE. BECAUSE OF THIS, THEY CAN BE SENT 24/7 AND YOU WON'T FEEL THE ENERGIES
Your entire system is scanned 24/7 by God/Source and appropriate healing is sent via remote/distance healing. . . replacing your unhealthy genes with healthy genes and healing the deep patterns associated with these unhealthy genes.
The healing is done 24/7. As more hidden patterns are found that cause the genes to degenerate, these patterns are healed and the genes are replaced again via an all natural, proprietary method.
To heal the chronic and recurring health issues in your system, all of these deep hidden patterns need to heal. Please note this is a process as it takes time to find all the bits of the deep hidden patterns that cause your chronic recurring issues.
This is the only method available today that heals the genes in your egoic cells as well as the rest of the gene. For most people with chronic issues, the gene in the egoic cell is the part that needs the most healing.
This healing method heals the genes and associated patterns 1900% faster than any other method known today. No other energy healing method replaces the old genes with new genes.
This process complements all of Stacey's other healing processes and improves the healing efficiency and effectiveness of each when used together.
You will receive a short audio to help you understand the process and open you up to faster healing.
THIS METHOD WILL NOT CONFLICT WITH ANY OTHER HEALING WORK YOU ARE DOING, NOR OVERPROCESS YOU.
If you want to purchase this Gene Replacement Healing Process for more than one person such as family members, pets and other loved ones, simply change the quantity at checkout.
You will be taken to a page with a form to tell us whom you purchased for.
You can also purchase more than one package of 2 months of this Gene Replacement Healing Process at this price for yourself by changing the quantity at checkout.
ENERGETIC GENE REPLACEMENT HEALING PROCESS
For 2 Months Includes 24/7 distance healing and a short audio
Total Package Value Including Bonuses $4000
From Heartache to Joy Special Offer $60

You will be sent this customized attunement via remote healing as soon as you register and it will continue for 12 months.
This will align you with "being prosperous is a good thing." It will assist you in attracting prosperity in ways that are in your highest and best.
It will clear old fear patterns in your genes and system associated with money and financial abundance.
This will not conflict with any other work you are doing and will not over-process you.
Save $100 on a Medical Intuitive Reading and
Healing Session With Stacey
Value: (Cost of a reading will be $400 with the discount)
In these sessions, Stacey will help you understand what is causing your symptoms and what is needed to get well. In these sessions, people often open up to faster healing.
You can have a reading for yourself, a relative, a pet, or even someone you know well who isn't able to attend for themselves or is not open to it.
A coupon code will be provided which you can use to save $100 on a Medical Intuitive Reading and Healing Session with Stacey.
A reading with Stacey is done over the phone or by Skype.
Enjoy Your Life Now Audio
One of the things Stacey suggests to her individual clients is that they enjoy their lives as much as possible now rather than waiting until they are "well".
This opens you up to healing faster.
This audio by Stacey Mayo will support you in enjoying your life now, even when some things are not as you would like them to be.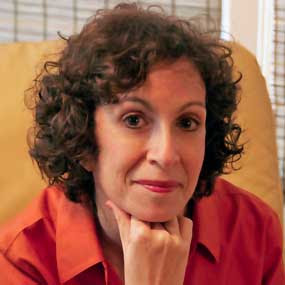 Stacey Mayo is the creator of The Sentelligent Solution™, Eye Healing Transmissions, Ego Healing Online Program, and Regenerate and Grace Healing Transmissions and Energetic Gene Replacement Healing Process. She founded the Center for Balanced Living in 1995 and has been in business for over 20 years. She has supported thousands of people in getting healthier and living out their dreams. She is a successful Master Level Medical Intuitive and teacher of Medical Intuitives and a Master level Energy Practitioner. She is the creator of the only energetic gene replacement process on the planet.
She is an award-winning author, has appeared on the CBS evening news segment Confident Women, and is a popular speaker. She has appeared in Forbes, Newsday, the Wall Street Journal, Atlanta Sports & Fitness, Atlanta Woman, and Woman's Day. She is the Medical Intuitive columnist for the Sedona Journal. She has been featured a number of times in the Atlanta Journal-Constitution, including the piece 'Midlife,' which engages people in considering how they can stop deferring their dreams.
ENERGETIC GENE REPLACEMENT HEALING PROCESS
For 2 Months Includes 24/7 distance healing and a short audio
Total Package Value Including Bonuses $4000
From Heartache to Joy Special Offer $60

DISCLAIMER: The information on this site is not intended or implied to be a substitute for professional medical advice, diagnosis or treatment. All content, including text, graphics, images and information, contained on or available through this website is for general information purposes only. Please see a medical professional if you need help with depression, illness, or have any concerns whatsoever.
WE DO NOT OFFER MEDICAL ADVICE, COURSE OF TREATMENT, DIAGNOSIS OR ANY OTHER OPINION on your conditions or treatment options. SERVICES OR PRODUCTS THAT YOU OBTAIN THROUGH THIS WEBSITE are for information purposes only and not offered as medical or psychological advice, guidance or treatment.
CONSUMER NOTICE: You should assume that From Heartache To Joy has an affiliate relationship and/or another material connection to the providers of goods and services mentioned on this page and may be compensated when you purchase from a provider. You should always perform due diligence before buying goods or services from anyone via the Internet or offline.
REFUND POLICY: Please know that in order to honor the Law Of Energy Exchange, all exchanges need to be fair energetically. We love and honor all of our valued listeners and speakers. We are happy to offer a hassle free, 30 day Money Back Guarantee to our customers to help them decide if a certain product works for them or not. However, in order to honor our speakers and their hard work we can only offer refund on one package for every customer per 90 days. Multiple refunds by same customer within 90 days will not be accepted. If speaker's offer involves personal sessions, then guarantee will be voided if the session has been availed. Additionally all refund requests should be sent within the 30 day guarantee period. We thank you in advance for respecting the energy exchange.
Copyright © 2018 - Eram Enterprises Inc - All Rights Reserved