Have mainstream healthcare, psychotherapy, or alternative healing modalities failed to provide you with a complete and lasting resolution to your issues?
Does it feel like you have tried EVERYTHING and you're still stuck?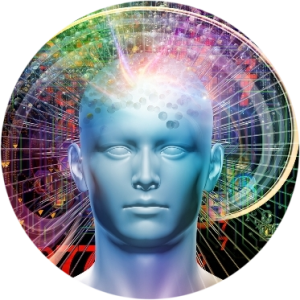 You may know that the events (mostly traumatic) from your past have left you with unhealed negative energies which like a frequency signal keeps bringing more and more of the same negative energies back to you. But, did you know that a part of your "Soul Energy" or "Soul Energy" is stuck time and space as a result of the undigested emotions from the past?
So when you're looking for solutions outside of yourself, or trying to change external circumstances or situations, you're looking in the wrong place and will never find what you're looking for.
The solutions are within your Subconscious Mind. The solutions are within your Soul Energy.
Total Package Value $1050
From Heartache to Joy Special Offer $497
Refund policy: No refunds after session is taken. Sessions may be cancelled or rescheduled up to 48 hours prior to the scheduled date and time of the session. Missed sessions (no-shows) will not be rescheduled or refunded.
Introducing Dr. Sonia Gupte's
Soul Fragment Retrieval Process where you will:
Journey through time and space and retrieve your scattered "Soul Fragment."
Magically re-energize your life with a piece of your Soul Energy.
Work 1-1 to retrace your own unique Soul Journey for maximum impact.
The Magic Happens in 3 Steps:
Dr. Sonia uses a variety of tools to achieve the above experience and healing in the 1-1 Session:
Working1-1 is the surest way to achieve maximum impact. Dr. Sonia has witnessed that by just listening to audio recordings, guided meditation videos, and the like simply cannot bring about massive shifts in one's life as the core issue remains untouched. Each person is completely unique with a completely unique Soul Journey. Dr. Sonia has witnessed and experienced that group or generalized sessions / healings / clearings simply cannot achieve the same results as personal, 1-1 Sessions where one can get to the very core when the issue first came about for each person. And only after healing the negative energies attached to that trauma can one experience complete and lasting healing.
1-1 sessions are the surest way to achieve precise, complete and permanent healing and resolution.
4 broad categories of issues you can resolve with the Soul Fragment Retrieval Process are:
Uneasy relationship with "Self"
Unhappy relationship with "Others"
Once the energies of the past trauma have been healed, and the lost "Soul Energy / Fragment" has been retrieved, life in the present moment is completely and permanently transformed. Why? Because the Soul Fragment is the most powerful energy in the universe, it is a piece of your Perfect Blueprint as it was originally created.
What Happens After the 1-1 Soul Fragment Retrieval Session:
After the session, the negative energies, feelings, emotions, patterns that resulted in negative thoughts and actions will vanish from your life.
Positive energies, emotions and thoughts will integrate with your very Soul and drive you to achieve your desires without any hurdles.
With your frequency changed, you will begin to attract the right people, situations and circumstances to manifest your desires. You will become a magnet, attracting your wishes!!
And once you become aware that YOU hold the power to transform your current situation, you DO NOT need to wait for someone to arrive and grant you a wish. YOU can take IMMEDIATE action and achieve lasting results for your problems.
In just 1-2 hours of embarking on your Soul energy healing session, YOU can achieve BIG tangible results!
Two 1:1 Soul Fragment Retrieval Sessions
Duration and delivery: 2 x 75 minutes; Online via Skype or Zoom
The 1:1 Soul Fragment Revival Session is a highly experiential journey back in time and space with profound energy work and healing involved. Deep emotions and catharsis are the keys to releasing the trauma of the past and to reclaim the Soul Fragment. Using deep hypnosis and trance state, clients will be navigated to the very core of the issue when their problem first began. With extensive Energy Exchange Work the problem will be completely resolved. The 75 minute session will include a personal discussion of 15 minutes about your specific case and Dr. Sonia's recommended approach.
*It is expected that prior to the session, the client has seen and understood the explanatory audio recording.
Two Custom Hacking for Your Ideal Future - MP3s
This will be a guided meditative exercise specifically designed for your case to be used continuously for 21 days after the session, of up to15 minutes. The exercise is specifically designed to reprogram your subconscious mind, and to integrate the Soul Energy retrieved during the session allowing new neuro-pathways to be created in the brain to manifest the results. The combination of a powerful Soul Energy Healing session and the 21-day exercise will cement the healing and bring about permanent results.
Personal chat support via the app WhatsApp for up to one week after each session is completed to ensure that Dr. Sonia has full feedback about the progress of your healing.
"Thank you to Sonia Gupte for amazing session I had with her. This investment was best investment i made. she is kind and sincere. I feeling amazing, cried and laughed during the session. All kinds of stuck energies were released. I feel more confident and powerful to speak up now. Sonia is amazing everyone should have session with her, it will change your life. Thank you Sonia "
~ AP
"After working with Dr. Sonia Gupte, my life has changed in ways I never imagined.
My life was rapidly Spiralling downward. I was dealing with autoimmune disease, had low self-esteem, felt deep guilt and irrational anger toward myself and others in my life. I knew things had to change. I turned to Dr. Sonia and her expertise. The three sessions took me into my subconscious to discover and release the energies around the root causes and then integrate the healing. The changes were instantaneous!
The autoimmune issue is healing, my self-esteem returned, my guilt and anger are gone and my relationship with my husband is better than it has been ever been. I am now moving forward in my life with Joy, love and enthusiasm."
~ SB
Exclusively For FHTJ Community for $497

SAVE 62% On This Page Only!
Refund policy: No refunds after session is taken. Sessions may be cancelled or rescheduled up to 48 hours prior to the scheduled date and time of the session. Missed sessions (no-shows) will not be rescheduled or refunded.
Here Are Some Amazing Case Studies From People That Worked with Dr. Sonia
Rash on arms and legs
GONE!
Peace and Joy replaces

years of trauma!
"Thank You For Giving Me My Son Back!"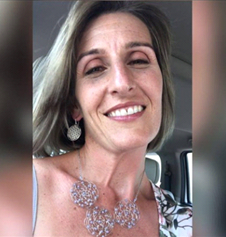 "I wanted to thank you again for Jo's session. He had great results and I continue to see the changes in him each day. Truly, you have given him, all of us, such a gift. We both wanted to write and share with you what we're seeing / experiencing since J.'s session.
One of the first things we both noticed in J. was his rash on his legs and arms which has been there for years settled down immediately and is now fading away. Incredibly quick, after almost 4 years!
He shared with me that he has not had a night terror (he was having them weekly) since his treatment. He is sleeping so deeply now. He has been so much easier going in the house and has a sense of calm about him. His siblings also have noticed it's easier to be around. Rather than responding with a scowl and suspicion that he's the butt of the laughter, he is seeing the light side and there's lots more laughter, inclusive and light, in our family time together.
His confidence is more visible, he's started working out just before meeting you but now is really focused and sharing his results with his father and I (even heading out on a run the other evening and feeling so proud of his tenacity and freedom).
Yesterday, his class went to a field trip to a theme park with a few rollercoasters. The option was given to stay after the field trip to ride the rides and Jo said 'no way' a few weeks ago when I was signing the permission slip. He had his session with you and then the field trip came up and he ended up staying all day, finding a new friend to hang out with and they rode every rollercoaster several times. He felt amazing and his energy was so free and light when he came home. 
I reminded him that he never could ride rollercoasters before, too scary, and here he was riding all afternoon and ENJOYING himself! Truly, there are so many things, so much upshift, and most of all, a peace and joy that is in him that was clouded by trauma from his past life. 
You are such a treasure. We can't thank you enough. Above all of this, J.'s older sister who has struggled with social anxiety for the past few years has been watching all the changes in her brother. After initially saying 'No, no, no way mom," when I mentioned visiting you for a session or two has now changed her mind and wants to come see you for an initial consultation. 
I will see you soon with her and thank you from the bottom of my heart for all you have done. With so much joy!"
~ Corry MacDonald
Years of acidity problem
RESOLVED!
Overcame years of Emotional Stress in
Just
3
 Sessions!
"After My Session I Had A Relaxed Feeling In My Stomach And Mind… And The Acid Problem Was GONE!"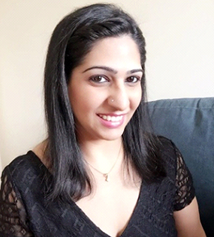 "I met with Dr. Sonia with a recurring problem of acidity and upset stomach that I have been dealing with since years. As a physician, she treated me with the allopathic course of medication, and I have always found immediate relief with her prescribed medication.
Last month I had the same problem again and this time it got dragged on for nearly a month. My stomach didn't seem to settle at all. Stress was also one of the reasons I felt I was not improving. Since I was not feeling better Dr. Sonia introduced me to hypnotherapy.
I learnt that hypnotherapy can help to heal our internal physical problems as our mind has the control over our entire body. I was keen to try this out since it would also help to release stress in the today's hectic lifestyle.
It took only 3 sessions and realized that I got rid of the acid problem in my stomach… it was during my sessions I realized that I was holding onto the emotional stress of the past and current situations which were making me physically sick.
As I learnt to deal with them in the sessions... I started feeling so much better. After the session I would walk out of the clinic with a relaxed feeling in the stomach and mind! I would feel hungry, and I had not eaten properly since a month since I was so sick…
Today I feel I am a person who is now emotionally stronger which is helping me deal with the people and circumstances around me in a better way so my health is not affected. Hypnotherapy was like a blessing for me. A Big THANK YOU to Dr. Sonia for working with me and her efforts to heal me!"
~ Neha Tahim
Hesitance and Shyness
GONE!
Feeling confident and is proactive

after just 2 Sessions!
"After Just 2 Sessions I Saw A HUGE Improvement In My Daughter's Confidence!"
"My daughter has always been shy and a little quiet, but her issues became compounded with a few unpleasant experiences from a teacher at school when she was only 8 years old. She not only became more reserved she started displaying extreme discomfort to speak up in class or in any interaction with any adult in authority.
This slowly started spreading to other areas of life and some intervention became mandatory. I tried a lot of self counseling, confidence boosting ideas and classes with no effect.
Finally after a lot of frustration I met Dr. Sonia and in only 2 sessions I saw a huge improvement in her! My daughter took it upon herself to resolve issues at school herself by offering to speak to the teachers. Suddenly she started showing interest in singing and took part in a few performances.
There is a marked difference in her confidence levels. It's the method that Dr. Sonia uses to address the issues and her calm yet proactive personality which is very much attuned towards practically and logically resolving any problem which reached out to my daughter. Overall as a parent I am very, very happy and satisfied to see the progress and recommend her very strongly."
~ Sunita Chadha
Dr. Sonia Gupte - From Doctor To Healer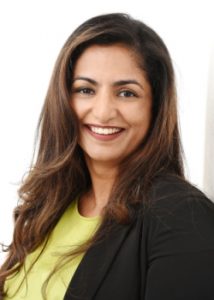 Dr. Sonia Gupte is a medical doctor trained to deal with hard evidence, medical tests, and prescriptions. Over fifteen years in her medical practice, she saw firsthand that treating "symptoms" and not the "root cause" is the biggest limitation of modern medicine. Her quest for root answers and her desire to find "complete healing solutions" for her patients led her to investigate to Mind Sciences, specifically the power of the Subconscious Mind and how it connects with your Soul Energy.
Dr. Sonia has trained with and learnt from world renowned spiritual healing masters, including Dr. Brian Weiss, to coalesce numerous techniques to take you on a Soul Journey and heal the Soul Energies permanently. Her specialties are Hypnotherapy, Regression, Inner Child, Energy Work, and Past Life Therapy. She has done thousands of cases worldwide in the past six years, and she perfected the art of online therapy with breakthrough results, every single time. She is a change agent that works at the deepest level, to get at the core of her clients' issue by deep diving into the Subconscious Mind to deliver those breakthrough results. The work Dr. Sonia does is not for superficial / feel-good changes, but for lasting life transformation. And, she trains and teaches this amazing science which she asserts anyone can master – indeed, Dr. Sonia asserts it is not a "Gift", it's a commitment and a practice!
Dr. Sonia's work is guided by her intuition, her expertise, and her passion to achieve BIG RESULTS for her clients.
DISCLAIMER: The information on this site is not intended or implied to be a substitute for professional medical advice, diagnosis or treatment. All content, including text, graphics, images and information, contained on or available through this website is for general information purposes only. Please see a medical professional if you need help with depression, illness, or have any concerns whatsoever.
WE DO NOT OFFER MEDICAL ADVICE, COURSE OF TREATMENT, DIAGNOSIS OR ANY OTHER OPINION on your conditions or treatment options. SERVICES OR PRODUCTS THAT YOU OBTAIN THROUGH THIS WEBSITE are for information purposes only and not offered as medical or psychological advice, guidance or treatment.
CONSUMER NOTICE: You should assume that From Heartache To Joy has an affiliate relationship and/or another material connection to the providers of goods and services mentioned on this page and may be compensated when you purchase from a provider. You should always perform due diligence before buying goods or services from anyone via the Internet or offline.
REFUND POLICY: Please know that in order to honor the Law Of Energy Exchange, all exchanges need to be fair energetically. We love and honor all of our valued listeners and speakers. We are happy to offer a hassle free, 30 day Money Back Guarantee to our customers to help them decide if a certain product works for them or not. However, in order to honor our speakers and their hard work we can only offer refund on one package for every customer per 90 days. Multiple refunds by same customer within 90 days will not be accepted. If speaker's offer involves personal sessions, then guarantee will be voided if the session has been availed. Additionally all refund requests should be sent within the 30 day guarantee period. We thank you in advance for respecting the energy exchange.
Copyright © 2019 - FHTJ - All Rights Reserved