Are you interested in becoming a Certified Medical Intuitive?
Master level medical intuitive, Stacey Mayo, teaches people the Sentelligent method. This means you will be able to tap in and uncover the core issues causing any kind of illness. This includes beliefs, fears, nutritional deficiencies, chakra imbalances, spinal adjustments, past life issues, and other core issues that need to be remedied to restore a person's health on all levels. When the body is back in balance emotionally, physically, spiritually and mentally and on the soul level, then their body can heal itself.

I open you up to your intuitive gifts and teach you how to do intuitive work in a way that is most natural for you.
NEW!

You will now learn how to do full medical intuitive reading and healing sessions with ease, similar to the way Stacey Mayo does them.



NEW!

Stacey will provide updated information, never taught before based on her higher level connection to Source.



This is the only training program that attunes you to be able to access information about the ego.

This is extremely important because most chronic health issues are unhealed in the ego.
Twelve one hour sessions over the phone or Skype where I will teach you everything you need to know to be confident in your abilities as a Medical Intuitive. Plenty of time to get all your questions answered. All classes are recorded and downloadable to hear anytime .
Case studies
Practice time to apply what you have learned.
A buddy to support you and practice with
Suggestions for pricing and marketing your services so you can start to make money as soon as the course is complete
Feedback from Stacey in class on what is underneath your own health challenges and how to remedy them (Bonus worth up to $1500)
All forms and templates needed including an updated Medical Intuitive Scan.
BONUS #1: We will clear blocks in the way of you receiving accurate information throughout the program. (Value – up to $600)
BONUS #2: Custom Medical Intuitive Attunement to attune and align you with being the Medical Intuitive you desire to be. (Value – $497)
BONUS #3: You will be also attuned to safely access a very high level of Source information for your clients and others as well as yourself. (Value $497)
Agenda for Medical Intuitive Program
Learn how to determine the cause of symptoms by listening to the words your clients use.
Learn how to determine the cause of diseases by listening to the name of the disease.
Learn how to determine the cause of organ health issues by the name of the organ.
We will apply this skill to live case studies during class.
Learn how to accurately access the beliefs connected to and causing a health symptom or condition.
Learn how to accurately access whether the cause of a health symptom or condition is from past lives, their ancestral line or a current issue or a combination of these.
Learn to accurately access the core cause of their health issues.
We will apply this skill to live case studies during class.
Learn how to access accurate information regarding nutritional deficiencies.
Learn how to access accurate information regarding supplements, cleanses and products your client is currently taking and if it is right for them.
Learn how to access accurate information about food sensitivities and allergies, the cause of them and what is needed to heal them.
Learn how to save your clients money on supplements.
We will apply this skill to live case studies during class.
Topic 4: Organs and Systems
Learn to access accurate information about the health of a client's organs and systems.
Learn to access accurate information about the strength of a client's organs and systems.
Learn what is causing the health issues for a client's organs and/or systems.
Learn what is needed to heal and strengthen a client's organs and systems.
We will apply this skill to live case studies during class.
Topic 5: Medical Intuitive Scans
Learn what is included in a full medical intuitive scan.
Receive a template for doing full medical intuitive scans.
Learn how to accurately do a full medical intuitive scan and healing session.
We will apply this skill to live case studies during class.
Topic 6: Medical Intuitive Scans Part 2
Learn how to do medical intuitive scans/readings on more complex cases.
Apply information learned to live case studies.
Get your questions answered in this class and in every class about anything related to medical intuitive readings/scans.
Optional:

Learn to Heal Using Stacey's Grace Healing Method (can be added on later)
Learn Stacey's Master Level Healing Method called "Grace". This can be used effectively from a distance or hands-on.
Optional:

Become Certified (can be added on after program starts):
You will need to complete all assignments and take an online test to become certified. You will have extra time to do this if not done by end of the program. You will be able to take the test as many as 10 times if needed.
MASTER LEVEL CONFIDENCE ACTIVATIONS!
These proprietary custom activations will build your confidence in your ability to be successful as a Medical Intuitive. They will help in areas such as confidence in your ability to do the work accurately, to help people significantly, and to earn a good income from being a medical intuitve.

They are customized for each person and will help you in areas that your particularly need (conscious and subconscious).

They will bring our your innate confidence and lead you to situations, things and people that increase your confidence as well.

They build over time and are extremely effective, yet gentle.

These activations will be sent to you starting when you register for the program and will continue through completion of the training program.
MASTER LEVEL HEALER ATTUNEMENT!
This is Master Healer Attunement that will bring out your hidden talents and Master Level Healing abilities over the course of the program.

You have hidden gifts that want to be used. This attunement will bring them out in divine ways: with no attachment to the past. They will be perfect for this day and time.
How to Build and Market Your Medical Intuitive Business to Make a Great Income!
In this bonus class, I will teach you 7 Sentelligent steps to building and marketing your medical intuitive business.

This includes:
How to become known as an expert in your field.
How to reach people who are interested in your work
How to fill your practice with the amount of clients you desire.
How to talk to prospective clients
How to let go of perfection issues.
How to overcome your doubts.
Clear Your Fears of Being a Medical Intuitive Audio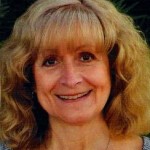 "I have no words to thank you and I feel very fortunate that I was divinely guided to you as a client first, and then as your student. You have helped me so much, in more ways than one. Your Medical class has given me so much knowledge and the trust in myself, I never had before! You are such an example in every way, you are really my role model! I admire you and respect you! Again thanks, thanks for all you have done for me and for this class, you went above and beyond! All my love and gratitude for you Stacey!"
~ Liliana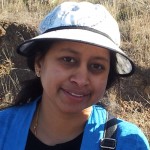 "I've attended almost all classes Stacey has offered and have been enriched by every one of them! Of course, the medical intuitive program is the best of the lot. Stacey not only explains some of the most complex topics in digestible ways but also supports us as we progress through our own healing journeys through the courses. (stuff comes up and it's easy to go off track without support) I'm yet to find this combo anywhere else! But for the healing and powerful coaching sessions from Stacey, I'm not really sure if I could've come out of my closet and feel as comfortable as I do right now. It has been a life-changing journey right from the start and I continue to look forward to all the possibilities with Stacey as my teacher and coach."
~ Archanaa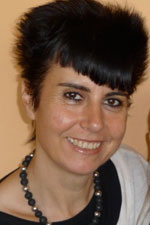 "I'm very happy to have such a great teacher like you!!! It was a really amazing experience to learn from you! I never thought that I would be able to do this work, but your method to teach was exactly what I was looking for: learning by doing – step by step and with the right guidance and if there was not enough trust, you gave it (back) to us by clearing the blocks and resistance for us. Thanks again! All other courses were much too long and much too much theoretical stuff to learn first. You teach in a way that is in allignment with me and how I learn best."
~ Karina Sirimanna India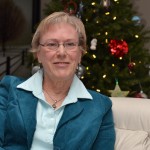 "I thoroughly enjoyed my medical intuitive training with Stacey Mayo. I gained a lot of knowledge, and was able to increase my skills, my intuition, and my experience, and by the end of the program was totally confident in my abilities. I have worked with numerous clients with great success since being trained as a Sentelligent Medical Intuitive."
~ Barbara Noel, Alberta, Canada
"Since I have been training to be a medical intuitive, my intuition and knowingness has improved vastly; not only with doing the medical intuitive readings with people, but with life in general. Also having done the supplemental Grace Healing classes and have become certified in Grace healing is so gratifying and wonderful to help others heal. I highly recommend doing the medical intuitive training and also the supplemental Grace Healing classes as well."
~ Rob
Reading Was Spot on and Am Feeling Much Better Now
"About 4 months ago, a former colleague told me that she had been very ill for a long time.
I did a Medical Intuitive Reading for her and asked for Grace healing for her.
She confirmed that everything that I said was "spot on" even if she did not fully understand how I knew all this but she was glad that I did.
She has recently informed me that she is feeling much better now"
~ Mona-Lisa Ahlstrand
Reading Was Validated by a Doctor!
"A friend of mine has had problems with dizziness for many years.
I did a reading on her and told her that I thought that the dizziness to some extent had to do with her eyes and ears and that there is a connection there.
A couple of weeks ago she phoned me and said that she had been examined by doctor who said there were problems with some muscles connected to her eye.
It was good to be validated by a doctor."
~ Mona-Lisa Ahlstrand
Medical Intuitive Training - 6 Month Online Certification Program

Full Payment
MEDICAL INTUITIVE TRAINING PROGRAM
Pay in Full and Save $400
No Cancellations or Refunds
6 Payments
MEDICAL INTUITIVE TRAINING PROGRAM
Regular Price – $450/month
Offer till Jan 20
$395/month
No Cancellations or Refunds
12 Payments
MEDICAL INTUITIVE TRAINING PROGRAM
Regular Price – $255/month
Offer till Jan 20
$230/month
No Cancellations or Refunds
Ask Stacey a Question About This Program and/or Whether It is Right For You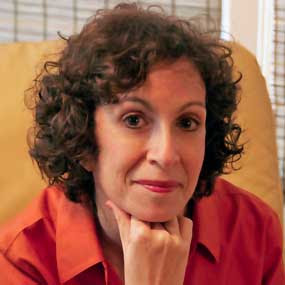 Stacey Mayo is the creator of The Sentelligent Solution™, Eye Healing Transmissions, Ego Healing Online Program, and Regenerate and Grace Healing Transmissions and Energetic Gene Replacement Healing Process. She founded the Center for Balanced Living in 1995 and has been in business for over 20 years. She has supported thousands of people in getting healthier and living out their dreams. She is a successful Master Level Medical Intuitive and teacher of Medical Intuitives and a Master level Energy Practitioner. She is the creator of the only energetic gene replacement process on the planet.
She is an award-winning author, has appeared on the CBS evening news segment Confident Women, and is a popular speaker. She has appeared in Forbes, Newsday, the Wall Street Journal, Atlanta Sports & Fitness, Atlanta Woman, and Woman's Day. She is the Medical Intuitive columnist for the Sedona Journal. She has been featured a number of times in the Atlanta Journal-Constitution, including the piece 'Midlife,' which engages people in considering how they can stop deferring their dreams.
DISCLAIMER: The information on this site is not intended or implied to be a substitute for professional medical advice, diagnosis or treatment. All content, including text, graphics, images and information, contained on or available through this website is for general information purposes only. Please see a medical professional if you need help with depression, illness, or have any concerns whatsoever.
WE DO NOT OFFER MEDICAL ADVICE, COURSE OF TREATMENT, DIAGNOSIS OR ANY OTHER OPINION on your conditions or treatment options. SERVICES OR PRODUCTS THAT YOU OBTAIN THROUGH THIS WEBSITE are for information purposes only and not offered as medical or psychological advice, guidance or treatment.
CONSUMER NOTICE: You should assume that From Heartache To Joy has an affiliate relationship and/or another material connection to the providers of goods and services mentioned on this page and may be compensated when you purchase from a provider. You should always perform due diligence before buying goods or services from anyone via the Internet or offline.
Copyright © 2018 - Eram Enterprises Inc - All Rights Reserved