Do you ever secretly wonder if you're destined to fall short of the life or love you want?
You see other people who seem blissed out, and you wonder what they have that you don't.
Maybe you even sign up for a class or buy a book, but as you work through the lessons, you find yourself thinking, "Yeah, but will it work for me?"
If you're deeply honest with yourself, there's a part of you that's scared that no matter what you do, you'll fall short. But there's another part of you that doesn't want to give up. And it's the part that knows the truth.
Introducing
Abundant Living with Your Guides
You didn't inherit a scarcity gene or a vibe that makes you feel alone; you learned those things. But by the time you complete this course and have worked through the lessons, you'll have learned new things:
Your life will take on new meaning, and you'll feel inspired
You'll feel more purpose in what you are doing because you'll know your dream job and be ready to go for it
You'll be excited by the prospects in your life
You'll know what lights you up, be able to open your heart, and you'll feel more confident about attracting amazing relationships into your life
You will get clear about how you are living, what's getting in your way, and what you can do about it
You won't feel alone because you'll have Guides walking with you even after the class is over
And you'll understand how to get more of what you want
Below Introductory Prices are for Limited Packages Only!
This is not currently offered anywhere else and will never be offered again at this price.
Discount : 63%
Total Package Value $621
From Heartache to Joy
Introductory Offer
$97

Abundant Living with Your Guides

The Secrets of Manifesting Money

Discount: 87%
Total Package Value $1,500
From Heartache to Joy
Introductory Offer
$197
Abundant Living with Your Guides

The Secrets of Manifesting Money

2 Live Q&A Calls with Marilyn

Abundant Living with Your Guides
With this course, you get:
Three 90-minute recorded classes that contain simple and effective strategies that smoothly fit into your everyday life.
Three PDFs that accompany the lessons.
The opportunity to experience freedom from your past and any limiting mindsets that no longer serve you
And you'll have fun while doing it!
The Secrets of Manifesting Money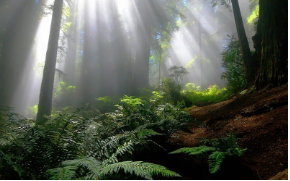 This class will help you discover the gifts and passions that live in your heart, and if you are unsure of your calling, develop clarity. Through meditations, various psychic tools (you don't have to feel psychic to use these tools) and creative exercises you will uncover what lies deep within your soul.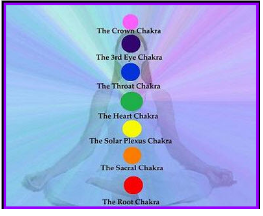 In this video lesson, we really get into working with your chakras. By working with your chakras consistently, it will open you to receiving messages from your Guides. Having balanced chakras is truly the key to everything in your life. You need to know how to work with your chakras to communicate clearly with your Guides and create harmony, joy, and abundance in your life. Even if you've worked with your chakras before, this is far more in depth than you've done before.
Abundant Chakra Meditation - MP3
Download and use this meditation whenever you need to clear that stuck energy out of your chakras, fill it with abundant energy and radiate with your high vibrant energy so you can continue to attract more abundance into your life.
From Heartache to Joy Special Offer $97

INCLUDES ALL OF PACKAGE A PLUS:
2 Live Q & A Calls with Marilyn
This is your chance to ask Marilyn questions about these courses! You'll have Marilyn live for 60 minutes (TWICE) answering as many questions as she can to help you with any information you are stuck on or need extra help with. And we will send out recordings if you can't be there live.
Total Package Value $1,500
From Heartache to Joy Special Offer $197

Receiving Money and Blessings Unexpectedly..

"I must say that I believe that the Abundance Class would be helpful to many. After working with the free meditation that was given, I have noticed more value for money in several ways. For example, I went to buy a dress and it was only $40 which was very reasonable for the style and quality. I received extra cheese and carrots on my hot dog the other day and that was only $1 ( I was like wow!). More and more, in little grateful ways, it has helped 🙂 We live in an abundant environment and we are meant to be abundant. We have to recognise it :)"
~ Kamladevi, Guyana
I Received $300 Out Of The Blue
"After the 2nd repeat of Marilyn's abundance meditation, i received $300 out of the blue the next day. Since taking the Abundance class, some guys offered free of charge to help me fix my blog, migrate to wordpress and do all the behind the scenes stuff for me free of charge. i'm doing this to get some passive income. "
~ Catherine, Port of Spain
Found Peace And Calm In The Midst Of Difficulty
"Circumstances have been difficult for quite a while and having written questions and been putting down what comes, it has helped so much to be with Guidance and trust that it comes from them, in the midst of difficulty. That has been a treasure. Thank you."
~ Shar, Boulder
My Chakras are Vibrating…
"This morning when I was doing chakra work my 1st, 2nd and 3rd chakras were just vibrating or collaborating, I'm not sure what. Anyways I feel more trust in what I hear and also I visualize so Much more on my labrodite crystal and I can understand what the visuals are telling me. This is truly amazing insights after a month of working with my chakras and your mentoring. Thank you I am so grateful to you.💕 "
~ Karen, British Columbia
In State Of Gratitude
"Absolutely lovely - spirit bear came to me for my guide as well as an elf who is playful and light hearted. I have no questions just gratitude for the beautiful visualization. "
~ Deb, Castlegar
Chakra Work Is Exceptional
"This chakra work is exceptional, and i am a former chakra cynic having mentally studied them so long i forgot how to attend to them in real life. I am also receiving songs, beautiful clearly composed songs to which i feel i hardly had a hand in creating. i am grateful."
~ Kelliann, Simonton
I'm Finally Not Only Shining A Light On The Darkness But Marilyn Handed Me The Tools To Keep Shining The Light On My Own
"I've been in a dark cloud for much of my life but thanks to a fortuitous turn of events I was introduced to Marilyn Alauria and through her teachings and her stories of what she's been through growing up it's like someone is finally not only shining a light on the darkness but actually handing me the tools to keep shining the light on my own! Spirit is definitely telling me I'm much stronger and more powerful than I know, that I AM powerful beyond all measure and it's time finally live MY life and put myself first. Any and all opinions and comments are welcome to what your thoughts may be. Have a wonderful and blessed day everyone. "
~ Marylin

Marilyn's Teachings Are Inspiring
"I am thoroughly enjoying these classes. Marilyn, thank you for being an experiential teacher. Your way of getting us to allow ourselves to go deeper through practical means is inspiring."
~ Denise

A Very Powerful Meditation
"I listened to the Abundance chakra meditation and my body got chills and warmth from inside...it is a very powerful meditation. Thank you Marilyn."
~ Viorica
The Pain At The Base Of My Spine Is Gone...Wow
"I'm feeling "fresh", lighter...and as crazy as it sounds the pain at the base of my spine is gone...wow, it just left my lower back.blown away...thank you from the bottom of my heart"
~ Deanna
Marily's Session Left Me Floaty And Giddy, Wonderful Experience
"Yes, chills and warmth, near the conclusion of the meditation, also quite floaty and giddy. Wonderful experience. Thank you, Marilyn Alauria."
~ Susan
Meditation left me Feeling Cleansed and Peaceful
"I feel very cleansed and peaceful after doing the Abundance meditation. I didn't have any images ,didn't see any colors but that´s fine. It was more an experience of emptying the mind. Thank you Marilyn for sharing the meditation with us!"
~ Deva
The Expansion In My Life Since I Have Joined Membership Is Incredible
"Thank you Marilyn Alauria for the wonderful Abundance meditation. I have already listened to it twice. The expansion in my life since I have joined membership is incredible and I had to stop and say thanks!!"
~ Tara
Marilyn Alauria! I Just Couldn't Go On Acknowledging The Abundance Within And Around Me Without Acknowledging You
"I would just like to reiterate here that Marilyn Alauria, you are the real deal. All that you say in your abundance chakra meditation is being realized daily for me. Those who have not tried it as yet, should do so asap 🙂 Thanks Marilyn Alauria! I just couldn't go on acknowledging the abundance within and around me without acknowledging you."
~ Karmalee
Unexpected Check For $689.69!!!Wow Is A Short Description Of Your Meditation
"Marilyn thankyou. I absolutely loved the abundance meditation you shared with us. Especially the sphere chakras with me at the center. During the left spin, I was able to connect with many hidden fears and blocks and send them away forever. Relief!!i I experience 2 visions. (A first for me). One of a huge eagle gently floating past me, very closely, wings spread. He seemed to be showing me the way to live in harmony and ease. The other was crazy. I could see my back, covered in silver, grey and white worry, coarse hair. Saying all this ugliness is behind you now. I was so cleansed and liberating with abundance. A feeling that made me want to never come back. I returned very slowly and vibrated in harmony with nature and love for a long time. I put the meditation on the home page of my phone for easy access. I shared it with my son AND the next morning went to the mailbox to discover a totally mysterious and unexpected check for $689.69!!!WOW is a short description of your meditation."
~ Jill
Thoroughly Enjoying The High Vibrations Of The Class

"I cannot even begin to say how well I'm responding to this class. I'm so happy and challenged to grow."
~ Anna C
You've Changed My Life And Set Me On A Whole New Path Of Wonderment And Joy That Words Can Hardly Express
"Marilyn, THANK YOU so much for everything you've done for us and for everyone that you've touched. I am blown away by your grace and love and ability to be such a wonderful teacher and guide. You've changed my life and set me on a whole new path of wonderment and joy that words can hardly express. I'm just so grateful to have been a part of this class and to have crossed paths with you. Peace, Love & I hope to be taking more classes with you soon."
~ Sue
Divine Experience Of Growing Spiritually
"Learning how to grow spiritually is such a great experience. Thank you for opening the door to the wonderful path for all of us. I truly enjoy doing the exercises/research for the class as well as reading books you recommended. Thank you so much for everything, Marilyn!!"
~ Maki
Learned Purposeful Skills To Reach My Higher Self And Get On Track To My Life's Purpose.. A Goal Within Reach When I Took This Journey!!
"This program is the most comprehensive, organized, and focused approach to building your awareness and intuition to tap into your gifts and connect with your guides. Learning purposeful skills to reach your higher self and get on track to your life's purpose a goal within reach when you take this journey!!"
~ Jayme
Helped Us To See The Signs That Are There For Us As We Open Up To Our Guides
"Marilyn has been actively answering our questions and helping us to see the signs that are there for us as we open up to our guides. I feel she has connected with all of us in a very special way. I am still working through the 28 day challenge, but have felt so much better for having taken the first steps to know my guides."
~ Amy
Find Your Guides,,,,Just Like I Found Mine…
"I am consistently communicating with four guides so far. It's almost too good to believe, but I am a believer now! We all have guides waiting to support us. Marilyn is an amazingly gifted teacher!"
~ Cherie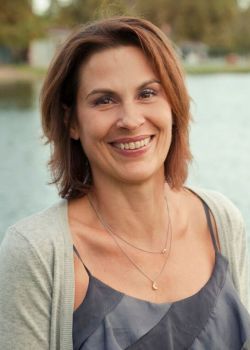 Internationally renowned psychic medium Marilyn Alauria offers profound and powerful insights to clients around the world. Engaging her gifts of vision, hearing, knowing and feeling, she does more than just provide a connection to the future or the afterlife – she gives her clients an action plan and shows them how to anchor into their true purpose.
Marilyn inherited her abilities from both her mother's and father's sides of the family and has been exploring the depths of those skills since she was five years old. Certified in many modalities, Marilyn Alauria is an extraordinarily talented Tarot reader and has studied and practiced dream interpretation for the last decade. A regular guest on telesummits in the personal growth movement, she has reached thousands of individuals worldwide, facilitating the internal guidance needed to succeed, thrive and prosper.
Integrity is the cornerstone of her work and Marilyn's priority is to see her clients embrace the happiness they are genuinely entitled to. As a psychic medium, healer, teacher, author and speaker, she is devoted to using her abilities to bring awareness and enlightenment to every life she touches.
Below Introductory Prices are for Limited Packages Only!
This is not currently offered anywhere else and will never be offered again at this price.
Discount : 63%
Total Package Value $621
From Heartache to Joy
Introductory Offer
$97

Abundant Living with Your Guides

The Secrets of Manifesting Money

Discount: 87%
Total Package Value $1,500
From Heartache to Joy
Introductory Offer
$197
Abundant Living with Your Guides

The Secrets of Manifesting Money

2 Live Q&A Calls with Marilyn

DISCLAIMER: The information on this site is not intended or implied to be a substitute for professional medical advice, diagnosis or treatment. All content, including text, graphics, images and information, contained on or available through this website is for general information purposes only. Please see a medical professional if you need help with depression, illness, or have any concerns whatsoever.
WE DO NOT OFFER MEDICAL ADVICE, COURSE OF TREATMENT, DIAGNOSIS OR ANY OTHER OPINION on your conditions or treatment options. SERVICES OR PRODUCTS THAT YOU OBTAIN THROUGH THIS WEBSITE are for information purposes only and not offered as medical or psychological advice, guidance or treatment.
CONSUMER NOTICE: You should assume that From Heartache To Joy has an affiliate relationship and/or another material connection to the providers of goods and services mentioned on this page and may be compensated when you purchase from a provider. You should always perform due diligence before buying goods or services from anyone via the Internet or offline.
REFUND POLICY: Please know that in order to honor the Law Of Energy Exchange, all exchanges need to be fair energetically. We love and honor all of our valued listeners and speakers. We are happy to offer a hassle free, 30 day Money Back Guarantee to our customers to help them decide if a certain product works for them or not. However, in order to honor our speakers and their hard work we can only offer refund on one package for every customer per 90 days. Multiple refunds by same customer within 90 days will not be accepted. If speaker's offer involves personal sessions, then guarantee will be voided if the session has been availed. Additionally all refund requests should be sent within the 30 day guarantee period. We thank you in advance for respecting the energy exchange.
Copyright © 2017 - Eram Enterprises Inc - All Rights Reserved