Is life full of joy and excitement for you?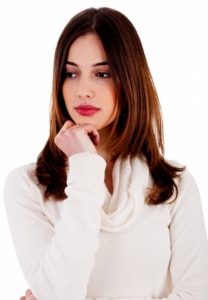 If not, then you aren't living up to your fullest potential. Super human abilities are possible. When you allow the Akashic Records to become a part of you, the extraordinary becomes normal. When you download the Akashic Records into your body, joy, connection, and worry-free living becomes possible.
There are 5 Key Secrets to Living This Life:
You will be familiar with the first four. But the 5th will really be an eye opener.
This is what people don't understand. The Akashic Records aren't the library of heaven out there in the stars somewhere. They are inside you. And you if you don't know how to embody them, that is why you are feeling disconnected from your purpose.
Love Your Self
Integrate ALL of your Selves
Let Your Mission Be Your Favorite Game
Release Trauma
Download the Akashic Records Into your Body
If you know that you were put here to live a life of profound service, but are too scared to take the next step, I have the support that you need.
You feel misunderstood. You worry that you will fail, and you wonder why this feels so hard.
It's because you are fighting your true self.
Through the New Akashic Records Energy Healing Process, I will demonstrate how to come back to wholeness, love yourself for real, and step into your life of purpose.
This is different from the old way of using the Akashic Records because:
You will learn how to do listen to your guidance system in a grounded and embodied way.

My process is about integration rather than entertaining information.

You will learn how to clear trauma from your body, mind, and spirit rather than reliving past life traumas.
Live Your Mission
Step Out of Cycles of Victimhood
Heal From Chronic Illness
Step Into Your Life
Love Being Human
Play Rather Than Work
Understand the 7 Ways to Use the Akashic Records For Whole Life Transformation
An Incredible Shift In My Overall Sense Of Peace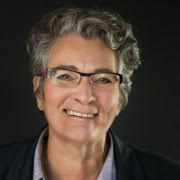 "As a healer/ coach, I am very selective about who I work with. Heather gave me exactly what I was needing. I have had an incredible shift in my overall sense of peace since our session. I reclaimed a piece of myself that I had left behind long ago. I was able to plug back into support and open to Source. I recommend Heather highly as a compassionate guide to your wholeness."
~ Brenda Bryan, Healer/Coach
Working With Heather Provides Not Only Inspiration
And Insight, But Tangible Results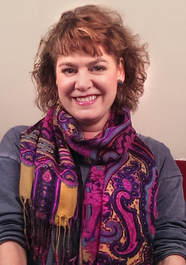 "Heather is awesome! I had been in a three-week funk in my business and personal life; yet after my session with her, new insights and inspiration flowed through me. I have been excited, energized and optimistic. Not only that, I have completed several concrete steps to move me forward in business in the mere five days since our session together. Working with Heather provides not only inspiration and insight, but tangible results."
~ Laura Handke, Vocal Coach for Speakers and Singers
I Have Been Recovering From Toxic Mold Exposure.. After One Session With Heather I Was Able To Breathe Again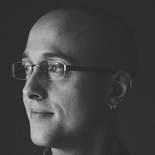 "I've never experienced anything like my work with Heather Mist. I have been recovering from toxic mold exposure, and after one session with Heather I was able to breathe again. With her support, I listened to something deeper than intuition, and this allowed me to calm down and stop trying to figure it out because I could see it clearly. I don't know exactly what happened, but it was powerful and clarifying. I loved working with Heather, and I recommend her to anyone who is encountering road blocks on the path to their dreams."
~ Eli Grobel, Life & Leadership Coach
Found An Incredible Sense Of Freedom And Resilience In My Life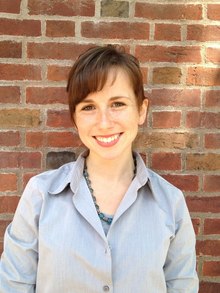 "When I came to Heather, I was lost. I have gotten an incredible sense of freedom and resilience in my life through our work, and I have become willing to go for my dreams. I have a deep connection to my purpose now, and Heather's support gave me a sense of what is really true about me. I feel 100% confidence in Heather as a healer, and I would recommend her to anyone who is feeling uncertain about how to move forward in their lives."
~ Rachel Payne, Activist & Life Coach
Heather Guided Me To Use My Own Intuition To Discover Truths Inside Me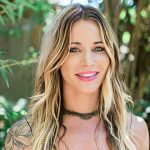 "Heather's healing gifts are extremely unique. I was having trouble with my family, and she guided me to use my own intuition to discover truths inside me. Her experience in the healing arts and her clairvoyance supported and validated my truth. I think she is wildly gifted and I would refer anyone to her that is wanting to release blocks to their highest potential and to empower themselves."
~  Leigh Caruana, Astrologer & Aesthetician
Since Our Work Together Feel More Solidly Grounded And Present In My Body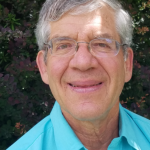 "I felt a very gentle and loving energy during my session with Heather. I could feel energy pouring in through my crown chakra. I notice that I have also been remembering my dreams, and feel more solidly grounded and present in my body since our work together. Thank you, Heather!"
~ Gary Pincus, Healer & Presenter on From Heartache to Joy
Things Happen In A Magical Way...A Miraculous Way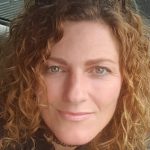 "With Heather, I found a mirror reflecting my own spiritual gifts back to me. Now I have more and more moments of complete trust in myself and in the journey of my life. What is needed appears in my mind and heart, then I trust that and act, and things happen in a magical way...a miraculous way. Because of Heather's support, I bow deeply into the divine in all beings...more and more every day."
~  Shelly Emerson, musician
I Am Living My Dream Of Being A Yoga Teacher And Spiritual Guide For Others.. Words Cannot Suffice To Express My Deepest Gratitude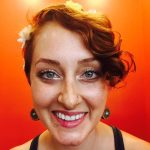 "Before working with Heather, I was afraid to go for what I really wanted. And now, I am living my dream of being a yoga teacher and spiritual guide for others. Through Heather's support, I now have a clear connection to a reservoir of wisdom and love that had always been there... My self love has grown and I have made immense progress in many crucial areas of my life including professional, physical, romantic, social and spiritual. I felt more grounded, settled with a heightened sense of self and who I wanted to be. The best part of our work together was being able to connect with a powerful, fun, kind and wise woman in a space where I was able to be vulnerable... I felt at home with someone I could be completely weird and myself with. Words cannot suffice to express my deepest gratitude."
~ Bailey Rowe, Energy Heale
If you don't integrate and step into your calling now, you won't be ready when people come to you asking for support. The world is changing, and you need to have your gifts at the ready in order to serve others.
Are you Ready to Live Your Mission?
INTEGRATE all of your Selves

INITIATE your purpose in a whole new way

INVENT the healthy, whole, balanced version of YOU!
Pick a Package of your Choice. Best price Guaranteed!
Discount : 91%
Total Package Value $1,025
From Heartache to Joy
Introductory Offer
$97

Akashic Record Guidance for Next Steps
2 Hour+ Group Coaching Call - Recognizing Your Own Gifts

BONUS: One Healing Lab Session

Discount: 93%
Total Package Value $1,940
From Heartache to Joy
Introductory Offer
$147
Akashic Record Guidance for Next Steps

2 Hour+ Group Coaching Call - Recognizing Your Own Gifts
BONUS: One Healing Lab Session

One 30 minute one-on-one New Akashic Energy Healing Process Session with me

Do It Yourself: The New Akashic Energy Healing Process
Full Integration Now - MP3
Trust Over Drama - MP3
Self-Love Blast - MP3
Akashic Record Guidance for Next Steps - MP3
Trauma Out - MP3
My Greater Purpose - MP3
Past Life Total Clearing - MP3
2 Hour+ Group Coaching Call - Recognizing Your Own Gifts
This is a recorded energy healing session to support you to access peace and love inside of yourself. You will be guided into your center, the place where all is well, and you will be given an energy download to support your ability to stay in this place 24/7. From this place, it is easy to trust your wisdom and know that you are being guided by a force much greater than your fear and doubt.
"I came into my work with Heather in chaos, and I left connected to my truth."
~ Jackelin Trevino, Yoga Teacher and Stage Producer
This recorded energy healing session will take you through all of the aspects of yourself into the heart of you. This is an energy transmission to support you to access total acceptance of all of your parts and to begin to heal your heart and support your inner children to grow up and stop rebelling against you.
Heather Is Amazing… Helped Me On Board For The Big Transition That I've Been Making From Retail To Owning My Own Business.

"Heather's energy healing is a wild ride. It is powerful and supports me to see myself anew. She is amazing at helping me get my mind right for my next steps and getting all of me on board for the big transition that I've been making from retail to owning my own business. Before working with her, I thought it would be impossible, and now all the pieces are falling into place."
~ Chase Connolly, Yoga Teacher & Intuitive Healer
Opening Your New Akashic Record
This recorded energy healing session will take you through all of the aspects of yourself into the heart of you. This is an energy transmission to support you to access total acceptance of all of your parts and to begin to heal your heart and support your inner children to grow up and stop rebelling against you.
Injury Had Me In A Lot Of Pain, And By The End Of The Program, My Pain Was Half As Bad As When We Started
"Powerful, mindful, and deeply connected. These words only begin to describe my experience with your teachings of the Akashic Records. I found the meditation to be very relaxing and revealing of information that was waiting to surface. Thank you for the work you do. A recent injury had me in a lot of pain, and by the end of the program, my pain was half as bad as when we started."
~ Kathleen Gage, Business Consultant, Keynote Speaker, Author
Using sound healing and energy transmission, Heather will support you to clear your energy field and step into yourself healed and ready to thrive.
Fall in love with yourself like never before. Invite all of your Self and your selves to the table and invite them into love and acceptance and collaboration for your highest good. Learn how to run a self-love transmission that can affect not only you, but those around you as well.
My Life Has Changed So Much Since I Started Working With Heather..Was Depressed And Working A Job I Hated, Now I Am Working A Job That I Really Love
"Heather is a teacher of love. I have learned how to love myself and how to treat myself like I want to be treated. My life has changed so much since I started working with Heather. I was depressed and working a job I hated, and now I am working a job that I really like with opportunities to learn and grow. And I have time and energy to foster my passions and build my relationships. Truly amazing."
~ Davey Wolfgang Romero, Welder & Dancer
This is a harmonic convergence for you to reset into the present moment rather than being pulled around by your history, ancestry, or soul experiences. Ultimate freedom awaits on the other side.
This is the moment you get to put everything that you have learned so far into action and manifest the circumstances that will bring your truth home and give you access whatever you need to create the life of your dreams.
Heather Has Taught Me To Show Up For Myself In A Way I Have Only Dreamed Of… I Feel Blessed With A Dream Career, New Confidence, And A Bright Future.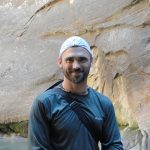 "Before I started working with Heather, I was struggling with finding time to step into my purpose. I kept making excuses. Heather has taught me to show up for myself in a way I have only dreamed of. I am amazed at how fast things have began to snowball. I feel blessed with a dream career, new confidence, and a bright future. I highly recommend Heather. She is amazing!"
~ Gary Braun, Business Owner and Dream Consultant

Recognizing Your Own Gifts
Format: 2 Hour+ Group Coaching Call
I will lead you through an experience that will allow you to recognize your true Self. I will support you to see your purpose and your gifts and empower you to move forward to making the difference that you came here to make.
One Healing Lab Session For Everyone Who Buys a Package
Format: Zoom Classroom Online
Practice your healing abilities and gain confidence in your gifts by coming together in a group of life-minded individuals to receive and give from your heart and your hands. This is a program Heather has offered several times and it is her favorite thing to share with her clients.
Healing Lab Has Been Incredibly Transformational…It's Been An Incredibly Rewarding, Enriching, And Fulfilling Experience

"Oh my god. Healing Lab has been incredibly transformational, and the group has shown me how everything I bring to each situation has the potential to bring healing to it. Being able to do that with all of us here is so empowering. Giving Receiving. Both simultaneously. It's been an incredibly rewarding, enriching, and fulfilling experience. It's shown me that I can do a lot more energetically than I ever thought I could. I used to think that I only get energy or bodywork. I'd never thought that I could even, just by being a presence, hold space and energy for someone else to have a transformational experience or move through energy. So it's been great."
~ Ben, Caregiver
This is a meditation to bring you into your heart and into the present moment. Right now we need to know how to be in our bodies in order to bring the great awakening of our hearts into the physical realm. It is crucial to ride these great waves of energy, and this meditation will show you how to do exactly that.
Total Package Value $1,025
From Heartache to Joy Special Offer $97

The New Akashic Energy Healing Process With Support
Everything in Package A
One 30 minute one-on-one New Akashic Energy Healing Process Session with me
New Akashic Energy Healing Process Private Session with Heather Mist
Format: Online/Phone Session
This session is perfect if you have a chronic pain, chronic pattern, or unhealed trauma that we can work through together. You will remember who you really are, not the masks and personality. After this session, people have reported an experience of the floodgates opening and their power rushing back to them faster than they knew that they could receive and integrate it. And they finally had a life worth truly living.
Total Package Value $1,525
From Heartache to Joy Special Offer $147

I Have Been Given Amazing Opportunities To Step Into My Calling Rather Than Just Making Ends Meet. I Couldn't Have Done It Without Her
"With Heather's support, I've been able to be vulnerable about what's true for me. I can't even explain what she does, but since we started our work, I have been given amazing opportunities to step into my calling rather than just making ends meet. I couldn't have done it without her"
~  Jay, Healer & Former Construction Worker

I Highly Recommend Her If You Have A Challenge That You've Been Unable To Overcome On Your Own. She's The Real Deal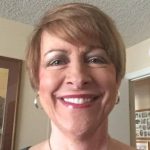 "During our session, Heather provided me with a completely new perspective on some long-standing challenges. She is connected to the higher realms, and able to see where energy shifts are needed in a way that is magical. I highly recommend her if you have a challenge that you've been unable to overcome on your own. She's the real deal!"
~ Marcia Bench, Wealthy Womanpreneur Mentor, Speaker and Author
I Felt A Greater Self Awareness, Greater Connection To Spirit And Purpose, And Greater Trust In Spirit And Universal Flow.
"During my work with Heather, I felt really held and supported energetically. I reconnected to a more trusting, peaceful place in the universe. Through the sessions, I felt a greater self awareness, greater connection to spirit and purpose, and greater trust in spirit and universal flow."
~  J.P., musician
I Was Able To Step Out Of My Life And See Things From A Different Perspective, Heather Helped Me To Recognize One Of My Biggest Gifts As A Healer. Not For The Faint Of Heart But Definitely Worth It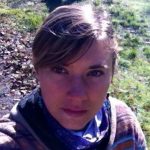 "I found that I was able to step out of my life and see things from a different perspective; noticing old relationship patterns and moving beyond the old that was standing in my way. Heather helped me see that I am truly the driver of my life, and she has helped me to see that freedom is a choice and that I am already free. Heather also helped me to recognize one of my biggest gifts as a healer. Not for the faint of heart but definitely worth it."
~ Brianna A., Healer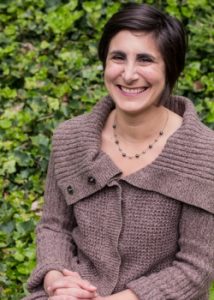 In 2010, Heather sat on a rock and prayed for a teacher for 3 days, and within 48 hours of returning home, a teacher showed up to show her how to open the Akashic Records. With over ten years of experience as a healer, teacher, and coach, Heather creates an atmosphere for transformation and breakthrough results wherever she goes. Heather Mist empowers deeply-spiritual people to stop ignoring their guts and start making miracles by living their mission. Heather has overcome trauma, depression, and crippling self-doubt using the same tools that she teaches, so she understands the struggles of her clients. Now Heather gives people practical ways to use their soul record to create their possible best life and make the biggest impact. Heather loves to work with gifted people who have tried everything to get out of their head and are finally ready to do what it takes to let their heart run the show.
Below Introductory Prices are for Limited Packages Only!
This is not currently offered anywhere else and will never be offered again at this price.
Discount : 91%
Total Package Value $1,025
From Heartache to Joy
Introductory Offer
$97

Akashic Record Guidance for Next Steps
2 Hour+ Group Coaching Call - Recognizing Your Own Gifts

BONUS: One Healing Lab Session

Discount: 93%
Total Package Value $1,940
From Heartache to Joy
Introductory Offer
$147
Akashic Record Guidance for Next Steps

2 Hour+ Group Coaching Call - Recognizing Your Own Gifts
BONUS: One Healing Lab Session

One 30 minute one-on-one New Akashic Energy Healing Process Session with me

DISCLAIMER: The information on this site is not intended or implied to be a substitute for professional medical advice, diagnosis or treatment. All content, including text, graphics, images and information, contained on or available through this website is for general information purposes only. Please see a medical professional if you need help with depression, illness, or have any concerns whatsoever.
WE DO NOT OFFER MEDICAL ADVICE, COURSE OF TREATMENT, DIAGNOSIS OR ANY OTHER OPINION on your conditions or treatment options. SERVICES OR PRODUCTS THAT YOU OBTAIN THROUGH THIS WEBSITE are for information purposes only and not offered as medical or psychological advice, guidance or treatment.
CONSUMER NOTICE: You should assume that From Heartache To Joy has an affiliate relationship and/or another material connection to the providers of goods and services mentioned on this page and may be compensated when you purchase from a provider. You should always perform due diligence before buying goods or services from anyone via the Internet or offline.
REFUND POLICY: Please know that in order to honor the Law Of Energy Exchange, all exchanges need to be fair energetically. We love and honor all of our valued listeners and speakers. We are happy to offer a hassle free, 30 day Money Back Guarantee to our customers to help them decide if a certain product works for them or not. However, in order to honor our speakers and their hard work we can only offer refund on one package for every customer per 90 days. Multiple refunds by same customer within 90 days will not be accepted. If speaker's offer involves personal sessions, then guarantee will be voided if the session has been availed. Additionally all refund requests should be sent within the 30 day guarantee period. We thank you in advance for respecting the energy exchange.
Copyright © 2017 - Eram Enterprises Inc - All Rights Reserved