Do You Know What Hidden Entities Are
Secretly Clinging To You?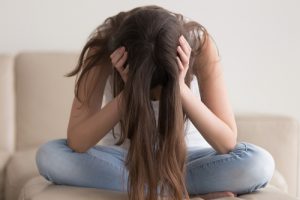 Psychic attacks such as curses, black magic, entities, and implants have been known to occur all around the world for 1000's of years.
As human beings have evolved and new light energies present themselves on earth, psychic attacks have become more prevalent.
However, these energies were always there but due to the increased sensitivity and awareness of consciousness they are not a thing of the past.
The Question Is... Are You Being Attacked By Them?
These Dark Energies can hinder growth in many areas of your life... if they haven't already.
Most souls (including pets and children) are being psychically attacked whether or not they're aware of it.
You don't have to continue being a victim of psychic attacks!
Discount: 85%
Total Package Value: $1650
FHTJ Super Value
Discount Offer: $247
Early Bird Price:
$147
14 Days of Remote Psychic Protection

Discount: 81%
Total Package Value $1999
FHTJ Super Value
Discount Offer: $367
Early Bird Price:
$177
14 Days of Remote Psychic Protection

25 minute Personal Session with Dipal


FHTJ MONEY BACK GUARANTEE
Package A: No refund after the first group Call.
Package B: No refund after first group call or session is taken, whichever comes first.
Sessions may be cancelled or rescheduled up to 48 hours prior to the scheduled date and time of the session. Missed sessions (no-shows) will not be rescheduled or refunded.
Here's The Reality About Dark Energies
Over 97% of us and our environment are extremely prone to psychic attacks
Most people aren't aware they're being affected by Dark Energies (and that helps to keeps them in denial)
All empaths and sensitive souls want to be there to help and take on these energies
But no matter how much shielding a person does… it's usually not helping to protect you
Most healers and exorcism specialists CANNOT release ALL Dark Energies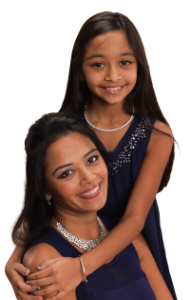 Dipal's own daughter suffered from 8 entities that were causing 5-6 dizzy spells for 2 months, leaving her in need of a doctor.
However with Dipal's expertise on clearing entities she was able to clear all 8 of them within just One Session!!!
Immediately her daughter's life changed and yours can too.
And You Can Experience The Same Freedom Just As Quickly!
Dipal's Psychic Clearing is so powerful, you'll INSTANTLY notice a difference in your whole being.
She uses a technique called Quantum Body Awakening that will clear any Dark Energy very quickly.
She has also come to understand the true nature of these forces that just don't want to leave by using an Ancient Secret of speaking their language and connecting with their frequency and vibration in order to clear them for good.
Are You Ready For A NEW BEGINNING?
Quickly & Easily eliminate ALL the Dark Energies you've picked up for yourself and your loved ones
Clear out all the Dark Energies that you've been carrying for years (you can finally get rid of them for Good!)
Clear the Dark Energy blockages that are hanging out within and around your Health, Relationships and Finances so you can live the life you've always dreamed about
Clear all Ancestral ties to psychic attacks so you can let go of your hidden past
Clear Psychic attacks from other Healers who've been holding you back without your knowledge
Clear out "Rapist Psychic Attack"
Here's What Others Have Already Experienced With Dipal
"I never realized how sick I was because of a past life curse, can't believe I have finally released it"
"I am in tears, I can feel the ecstacy from the healing"
"Wow, amazing session, after releasing 4 entities I feel like myself again"
"I can't say enough, I am not sure what to say except I am ALIVE"
"Thank you so much for teaching me how to let go the nasty curse from childhood"
"Within 24 hours of clearing I found the place of my dreams"
"I can't thank you enough, You have changed my life and family"
"The energy left my body so quickly I couldn't believe it"
"My body felt this surge of energy as if the entity jolted out of me, leaving me with so much peace"
"I have never had a healer bring in such bright light and take me to such levels and depths of healing my body"
"My house feels like it's mine"
"OMG, my migraines are gone"
"After releasing this implant I finally lost weight, I feel lighter in my body"
"I sold my house immediately after the clearing"
"I couldn't believe that I got a promotion that I had been waiting for"
"I finally found the motivation I was looking for"
"I know I was helped by the healings I got from you and your team"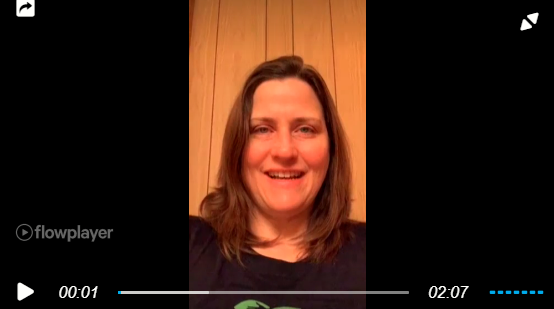 "I have had some feedback from other healers that admitting to feeling cursed can be considered a passive / victim stance, and there are no victims. I choose not to feel ashamed of my impression, but I do still feel a little uncomfortable with that feedback and putting myself out there admitting this is how I feel and what I experienced. I was able to have a conversation with that mom I felt cursed by and did not have my usual defensiveness so I know I was helped by the healings I got from you and your team; it was not just in my head or victim-y"
~ Jenny
"After one session with Dipal the house was cleared of all the entities and spirits."
"I have a parent whose home was pretty much infested with lower energies. My parent had been a hoarder and things there literally went bump bump thump in the night. My parent in the past had conversations with a controlling and pain inflicting entity in the back bedroom. Whenever I would go there I would wind up getting sick. I really hated going there not just because of the house, but because of issues with family and the town. But my parent is elderly and needs caretaking.
After one session with Dipal the house was cleared of all the entities and spirits. Not only that but I was cleared too, so much so that I no longer felt oppressed by the house, family or town. After a second session with Dipal, the energy that had been stuck for decades suddenly shifted - a sibling became inspired to move my parent into their home. We were able to clear out the house and multiple storage lockers in record time. And what is truly SO AMAZING is that I now feel so comfortable in this house that I am considering living here! There is not a trace left of the darkness that was here before. My parent is happy and comfortable and no longer haunted. Caring for them now is no difficulty.
I use Dipal's mp3s every day (and night) to keep the vibrations high. I had worked before with a well known shaman who was never able to shift the darkness for long, but now I feel safe.
I am So Grateful 🙏to Dipal. She has changed my life for the much better.
~ Anonymous
Discount: 85%
Total Package Value: $1650
FHTJ Super Value
Discount Offer: $247
Early Bird Price:
$147
14 Days of Remote Psychic Protection

Discount: 81%
Total Package Value $1999
FHTJ Super Value
Discount Offer: $367
Early Bird Price:
$177
14 Days of Remote Psychic Protection

25 minute Personal Session with Dipal


FHTJ MONEY BACK GUARANTEE
Package A: No refund after the first group Call.
Package B: No refund after first group call or session is taken, whichever comes first.
Sessions may be cancelled or rescheduled up to 48 hours prior to the scheduled date and time of the session. Missed sessions (no-shows) will not be rescheduled or refunded.
Do You Feel The Negative Energies?
Many people are feeling the Dark Energies around their homes, bodies, work and other spaces.
And some people feel nothing at all… just that life isn't quite working out as planned.
These dark forces can get stronger over time if you don't do anything about them.
They'll eventually leave you feeling sick and can often make you feel like you're leading a meaningless life.
You Could Be Experiencing A Psychic Attack From...
A parallel life (experiences in another dimension within this life)
A past life (experiences during many lifetimes and dimensions… including from ancestors)
A present life (experiences from in the womb and from childhood)
Just read about some of the symptoms below including specific ones for your body, home, career and spirituality below.
Are you experiencing any of the following:
Nightmares or frightening and unpleasant dreams waking you up
Triggers from your attacker(s)
Fatigue and feeling tired and depleted of energy constantly, for no reason
Feeling pain or having aches in the same place on a regular basis
Feeling as if someone or Something else is in control of your body
Feeling pain or having aches in the same place and time on a regular basis
Feeling weakness or experiencing illness or pains in areas of weakness that the attacker is aware of
A lack of concentration and laziness regarding daily tasks
Feeling indecisive and doubtful. Questioning or doubting direction in life, even after having been aware of direction beforehand
Sensing that you are being watched
Feeling suicidal, depressed, anxious, and sad
Feeling like you are having a heart attack
Feeling like you have lost all joy in your life
Finding yourself lying all the time
Observing that your business is not making money
Cannot find love or happiness in any relationship
Self-sabotaging your progress consistently
Having persistent health, financial, and other setbacks
Hearing voices or an inner voice that constantly criticizes you
Having repeating patterns of behaviors
Having anxiety or panic attacks
Consistently irritated and having irrational bouts of fear, anger, sadness or guilt
Addictive behaviors, including addiction to alcohol, drugs, cigarettes, sex or gambling
illnesses that will not respond to treatment or are of an unknown cause
Someone is in your home besides you and your family members
"Found The Home of My Dreams Within Days of my Session"
"I felt stuck in my buisness and where I lived. I have been in same place and I don't know where I want to move the business. Thank you so much Dipal, the healing was so powerful. I found the home of my dreams and what I had envisioned for a long time and perfect practice..everything was beautiful and found something in a small town it was open."
~ Jessica
"Relief of Pressure and Able to Function Normally Again"
"During my appointment I shared that I was dealing with some sort of attachment issue of a healer I had worked with some time ago. You saw it as having picked up some of his/her energy but I guess I still see it as attachment because after clearings with you I felt a great amount of relief in my head area, the pressure, buzzing in ears. My brain felt more clear, my memory and focus was better my ability to study and function more like I normally do. I also felt more of my natural sense of peace, joy and happiness.
Thank you for your work!"
~ Cathy
"Slept Like A Baby and Improved Hip and Leg Pain"
"The energy healing you did on my hip and thigh bone really worked. It was midnight last night and I slept like a baby, awakening with my hip and leg much improved. Also thank you very much for all the healing you send me during the daily transmissions as a part of my membership in your group. I am in gratitude and appreciation to you for the "New Earth" work/activity you do.
Peace, Blessings, Joy, Love and Light,"
~ Bruce
"My Relationship Flourished With My Mom"
"I have a terrible relationship with my mother. I don't understand why my love has never been enough. I never say anything or do anything except love her. I have health issues that I am dealing with as well. Dipal was also able to discover that I had been cursed from a former lifetime with this same person and got the curse to reveal itself so it could be removed. The entire time that Dipal was clearing I was in tears. Tears of joy but also tears of sorrow for the not understanding why she hated me. After the healing my mom called me, which she never does and actually was nice to me and wanted to spend time with me."
~ Jessica
Have You Ever Wondered If There's Someone
Playing With Your Psyche?
Well there is! And psychic attacks usually happen when you're most vulnerable.
They enter through your most sensitive spots such as holes, tears or portals in your field and further enter into the body attaching to glands, organs and systems very easily.
This leaves you feeling like your whole being is under attack and playing with your psyche.
It's not planned and it's not fair… but you can do something about it right now!
Don't Let Something Else Control Your Life!
More and more people on the planet, especially sensitive souls (lightworker, healers, pets and children) are having a difficult time surviving and staying balanced and centered.
Psychic attacks can cause a lot of interference and so-called "setbacks" even when we don't know what's causing it.
But you can get back into the driver's seat of your life quickly and easily!
Here is what you may be experiencing within Your Body:
Insomnia

Spinal Problems

Unexplained Aches/Pains

Adrenal Fatigue

Hearing Problems

Alcoholism

Eyesight Problems

Weight Gain

loss of Soul

Depression

Mulitiple Personalities

Drug Addiction

Loss of joy

Hearing Voices

Unexplained illness

Thyroid Issues /Hormonal Imbalance

Reproductive Problems

Kidney Problems

Heart Problems

Ringing in Ears

Memory Issues

Constant back pain
"No Longer Walking Wobbly After 1 Session"
"I was having horrible knee issues and balance was an issue. The surgery I had went well and repaired what was torn in the knee, but the amazing part is that whereas my balance had been increasingly "wobbly" and unsteady for 5 years, after our session working on my second chakra my balance is radically improved. My p/t is amazed at the difference. So thank you from the bottom of my heart for your continued powerful work, especially bringing my attn to the root of where I need to be focusing."
~ Linda
"Wow, Eyes Can Finally Open"
"I had an aweful migraine and couldn't even open my eyes when we started the session. By the end the headache feels better, eyes can open now. My eyes are open suddenly, Wow this is amazing. I could feel the energy moving the whole time Dipal was working on me."
~ Sandra
"Cleared Entities, Curses and Implants From My Attacker in One Session"
"I have been through every type of western medicine can offer, with no help, I am convinced it's an energetic issue. I was raped as a child, my mother abandoned me and never listened to me. I had 4 siblings and we never got along well. My father was an alcholic and he didn't care for me either. He abused me and molested me. I now am dealing with Adrenal Fatigue, cysts around the ovaries, Fibromyalgia, and constant throat issues. I do not have friends that could help me. I want to feel like me again. That is when I met Dipal. I heard her on a Telesummit and knew I had to buy her package. I had a session with her and she has helped me not only clear the entities, curses, and implants but also has given me my life back.
While she was working alot on my pelvic area she could see the attackers energy very clearly. It made me nauseous and at one point almost throw up. She said it had a voice to it. When she released it I could hear it too. It was the craziest thing I had every experienced. By no means am I a healer or have any kind of gifts. Dipal then did some light language and toning to clear the residual energies throughout my body and again I could feel the darkness leaving and the light pouring in from the top of my head and through all the cells in my body. I am so happy for this experience and I can't say enough about Dipal's work. She has a gift that I have never seen anyone else bring forth. I recommend that if you can work with Dipal, grab that opprortunity because she is an amazing and powerful healer. I thank you and your Guide Team."
~ Tracy
"Only after 1 session, I lost 5 lbs off my waist two days after my session"
"The session was great. Dipal made me feel very at ease during and after the session. I am overweight and deal with diabetes. My mom has it and grandmother had it and brother has it. Generation to Generation. I have been in an abusive and controlling relationships all my life. My dad was emotionaly distant and mentally abusive to my mom. I have stuff down my emotions and feelings for a very long time. Dipal cleared the energy that she saw from my pancrease. As Dipal was working on me I could feel the girgling in my stomach and tingling sensations all over and throat area. I realized I was afraid of letting go of other peoples stuff that I was carrying. I started feeling so much clearer and lighter as the energy cleared very gently.
Dipal also cleared my workspace as I mentioned to her the terrible backstabbing energy I felt there and the bullying.
Only after 1 session, I lost 5 lbs off my waist 2 days after my session.
This is awesome! Thanks for the incredible work that you do and sharing it with us."
~ Trina
Here is what you may be experiencing within Your Home:
Constant fighting
Things moving around
Home won't sell
Feel like someone is in your home other than those who live there
Can't find a perfect place
Psychic attacks on your home from other homes
Lack of Finances
Feeling of dampness within the home
Cold areas of the home
Lack of Unity amongs family members
Distress amongs members
Lack of energy flowing in the home
Constant sickness with you or a family member
Multiple Deaths occuring one after another
Cluttered areas of the home
"Family Death Curse Lifted"
"I discovered Dipal's gift of healing last summer and I have really resonated with her healing energy ever since. I find Dipal to be one of the kindest healers with a gentle soul and a giving, generous heart. She is a very talented healer. I recently have experienced one death after another within 6 months. I was so scared and wasn't sure what was going on. I knew there was an energy that I couldn' t pinpoint but what was it. I had a session with Dipal and she could see right away that there was black magic involved and a curse. It was ancestoral. She cleared it immediately. I felt so much calmer and felt a knowing that everyone in my family will be just fine from this day forward."
~ Kayla
"Finally Things Stopped Moving in My Home"
"I had experienced things moving around in my home and things getting lost. I would blame the kids and my husband. I wasn't aware that it could be another type of energy until Dipal explained it to me. As she worked through my entire home I just sat there thinking to myself how could this be happening. There were energies under the soil of my home that was doing all this. There is no way I could explain this to anyone nor would they believe me.
I also had a child that was sick all the time. I would take her to the doctor every month and they couldn't give me answers. I just kept her drugged with prescription drugs and other over the counter meds.
Thank you for my session. I love your compassion, you are so sweet and your sessions are gentle, respectful and I am so grateful for you clearing my home and everyone in it. Not only did my home feel clearer but things stopped moving.
You are #1 on my healer list."
~ Tammie
Here is what you may be experiencing within Your Career:
Lack of Direction
Lack of Motivation
Worthlessness
Not moving up the ladder
Project not moving forward
Can't find a Job
Lack of Wealth
Lack of Purpose
Proposals not going through
Lack of Focus
Stuck in the Job you hate
"Feels Amazing and Less Stuffier in My Home"
"A few weeks ago, I had a session with Dipal. I told her something was just not right in my home. I was sick and felt sick everytime I had to come back home from a vacation or from visiting my parents. I moved to this new home about 5 years ago and my husband collects antiques. He furnished and cluttered up the entire home with antique furniture. I was constantly having migraines and unexplained mood swings. I couldn't focus. Dipal cleared all the energies that were coming from all the things in my home leaving me sick. I felt so amazing after the clearing, it just felt less stuffier, she even taught me a few ways to keep this energy clear."
~ Melinda
"Proposals and Projects Move Through Immediately"
"I have worked with Dipal on many occassions for different areas of my business. She is brilliant the way she works her magic. She picks up exactly how I feel and the energy that I need to boost a sale, move things along or even helping me release my stress. We get on the call and she clears all the energy that are in the way of moving forward in different areas of my business. I have had proposals and projects move through immediately because of my work with her. I would recommend her to anyone looking to increase their growth or clear blockages within their business."
~ Tom
"Functional again and Discovering My New Life"
"I have no motivation to do anything. I am at home and very sick. I am very anxious all the time. I live with my parents but want to get out, but feel that I am too sick to do so. I worked with Dipal a few times and she has helped me get through all the blockages and psychic attacks that were taking over my brain. I felt like it wasn't me in my body. I am so glad I am at a point where I am functional and motivated to do something about my new life. Thank you for everything Dipal. You Are The Best."
~ Charlotte
Here is what you may be experiencing spiritually:
Stuck in your healing ability
Dark Energies coming through
Fear of Meditation
Fear of opening Third Eye
Fear of Dark Energies
Fear of connecting with your Guides
Fear of opening up to spirituality
Fear of expanding your energy field/aura
Always having to form a shield of protection
"The Portal is Closed From Psychic Attacks"
"I was so scared to meditate because one time I tried and had horrible demonic energies come through. I never meditated again after that. Then I had a healer tell me never to meditate. I therefore never did until I met Dipal. All I wanted was to connect with my guides and be the healer I was. Dipal explained to me exactly what was happening, and that a portal was open which gave dark energies access to my vibration. She made me feel so much more at ease and confident about meditation. She reassured me that I will no longer have these beings come in contact with me again since the portal was closed. Thank you Dipal for everything you do. I am so happy that I found you and your guides."
~ Lana
"Pulled out of the Darkeness From In Womb Trauma"
"I have lots of anxiety all my life. My mom went through trauma while I was in womb. All my life I feel like I'm not in body and not deserving of it. I couldn't believe how ungrounded and unconsicously I was living until my session with Dipal. I was listening to our session replay and I usually see black when I close my eyes. But not today. I kept seeing green light. Bright golden but greenish colors most of the time. Then it would switch to all the rainbow colors, but mostly green. I was so excited to be able to see anything besides black! Pretty awesome!! While experiencing and feeling the energy stronger then ever. Then I listened to a video you kindly made for us and OMG! The green light was so much brighter. My body was moving as if I was on my Chiropractor's table. It was weird but awesome. Magic. I was just watching.
Then when you started cleaning our energy field. My body started uncontrollably moving, shaking. It was Amazing. I now understand I have work to do and it needs to be done daily. I now have motivation to want to do it instead of me making myself. I can't stop smiling. I'm crying happy tears. I wanted to share this with you. Thank you from the bottom of heart. I love you and all you do. I want to be like you when I grow up. Have a great day!!"
~ Michelle
"Psychic Energy Cleared From My Practice"
"Everytime i would meditate or try to work on my spiritual healing practice but everytime even during sessions I felt an energy come in. It was dark and didn't feel good. I tried to clear it but I couldn't. I couldn't understand why or what it was until I had a session with Dipal. Since she is an expert at clearing dark energies, she could see that in a past lifetime I had black magic spell casted over the place I was practicing from. When Dipal was working on me and the building I could feel the energy pulsating through me as she was clearing it.
As I was growing up I always felt like an outcast and didn't have very many friends. I would keep to myself as much as I could. I knew something wasn't right and as soon as Dipal cleared the spell, a whole new door seemed to open up. People could see me and weren't afraid of me. People were receptive to what I had to say. I knew then that the spell had been lifted and I was free. Thank you so much Dipal. You have no idea how much my life has changed in just 24 hours. I can't thank you enought for all your work."
~ Mona
These can leave you feeling:
Regretful
Fearful
Depressed
Anxious
Imprisoned
Angry
Grief
Alone
Scared
Ashamed
Guilty
Resentment
Emotionally drained
Negative
Low Self-Esteem
Brain Fog
Judgemental and critical of self
Total Confusion
Lack of Self Confidence
Lack of motivation
Constant Negative thinking
Lack of Spiritual growth
Invisible force holding you back
"Cleared the Implant From My Hair Follicles"
"I am 36 years old and my biggest concern was that my hair was falling out and thinning. I could feel pins and needles in my scalp but the doctors couldn't tell me what was going on. I know I have some hormonal issues going on, they have been for along time, but I wanted to see if Dipal can help at this point. I heard Dipal on her last package and couldn't help but buy a package. I'm so glad I did. Dipal cleansed the energy in my hair and then clearned an implant in the hair follicles that she found. I could feel her working through my scalp and hair follicles. This was Awesome..."
~ Alice
"Psychic Energies Cleared With My Ancestors Was God sent!"
"Strangely, when I was pregnant with my daughter, in 9th month, the running motorcycle hit my stomach, so hard I was happy I didn't loose my child on the spot. I wonder if the entity could jump to her at this moment, as my entity got into me at the time of my concussion...
When Dipal worked with my belly, I felt such lightness of my intestines; also clearing the psychic energies and cords with my ancestors were God sent! I sent my beloved dad and his dad to the Light... with such a pleasure.
The heart clearing also was wonderful! Thank you so much for all of this. Yes, I am aware I was nursing a hard wall around my heart, since I went through lots of heartache with my daughter, and I needed to protect myself to keep my own sanity working.
During the healing I had lots of sensations of changed temperature, yawning, crying, tearing, and nose running. These are my ways of clearing - but these were very intense!!!
I am soooo grateful for all the amazing work you did just for me! I can't express it!!"
~ Nelly
Here's Why Dipal Shah Is Unique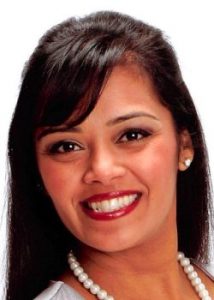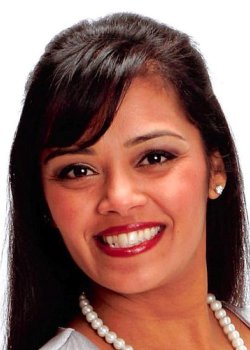 Dipal is an Author, Master healer, and Medical intuit with over 15 years of experience in the medical field and energetic realms.
She's worked with over 4,000 clients from around the world and has healed various diseases, ailments, relationships, careers and more.
She's also found and cleared Dark Energies out of 99% of her clients since 2015 (and most didn't realize they were there).
She's learned exactly what clears them permanently that other healers fail to do. She can speak their language!!!
Dipal's Powerful Healing Will Help You...
Reclaim your Life by Clearing All Implants, Curses, Blackmagic, and Entities
Be free of all ancestoral curses and blackmagic
Discover your healing gifts again
Reconnect to your Soul
Release Attackers Energy
Release all the psychic attacks in this lifetime from other lifetimes
Clear attached entities for once and for all
Release victim energy
Find love for yourself and others
Lead a meaningful life that you dreamed of
Live a Pain Free Life
Experience Divine Enlightenment
Increase the Prana within you
Can You Imagine Your Life With...
Better Flow of energy within home
Happier family members in the home
Healthier people and pets
Increased energy
Increased clarity
Decreased or eliminated physical symptoms
Increased Money Flow
Harmony within relationships
Joyful, cheerful, happier
"Finally Open to Speaking My Truth"
"A few days ago I had a wonderful session with Dipal. We worked on speaking up and expressing my true self to others without fear of what they will think or say. I've had problems with this for as long as I can remember. Dipal helped slice a big chunk of fear around this issue in just one session. I am forever thankful to her. I was able to speak up and discuss some unresolved feelings with my boyfriend so we can have a better relationship. I can honestly say I feel a little freer in speaking my truth and sharing the feelings that have been stuck in me for so long. Little by Little my life is turning into what I want and envision for myself. This makes me truly happy. I know many people are in need of this work and Dipal is an admired healer and will help you with exactly you ask for. I love how she takes to time to listen and hold a space of compassion and empathy for me. Forever Grateful!! Thank you so much Dipal Shah."
~ Amy
"After So Many Years I Can Breathe!"
"The aches and pains you worked on particularly in my back shoulder blades and my legs, knees and feet have greatly reduced and my chest feels less heavy. It seems after many months (years even), I can Breathe!
Many thanks for your time and healing. God bless you and the work you do with others always."
~ Lata
This program offers so much that words
cannot explain the depth of it!
YOU HAVE TO TRY IT FOR YOURSELF!!!
This program will help clear what is in the awareness of your conscious mind and the subconscious mind.
It'll clear the Whole Being of Psychic Attachments such as curses, blackmagic, entities, and implants.
Package A is packed full of everything you need to clear Dark Energies from your life and keep them gone with 24/7 protection.
Package B adds a 25-minute session with Dipal to clear you personally plus the people, animals and items around you in your everyday life.
Get ready to experience INSTANT SHIFTS as the Dark Energies are removed!
Discount: 85%
Total Package Value: $1650
FHTJ Super Value
Discount Offer: $247
Early Bird Price:
$147
14 Days of Remote Psychic Protection

Discount: 81%
Total Package Value $1999
FHTJ Super Value
Discount Offer: $367
Early Bird Price:
$177
14 Days of Remote Psychic Protection

25 minute Personal Session with Dipal


FHTJ MONEY BACK GUARANTEE
Package A: No refund after the first group Call.
Package B: No refund after first group call or session is taken, whichever comes first.
Sessions may be cancelled or rescheduled up to 48 hours prior to the scheduled date and time of the session. Missed sessions (no-shows) will not be rescheduled or refunded.
Unsure of which package is best suited for you? Book a call with us to help you with it
REPAIRING ENERGETIC HOLES AND TEARS - MP3
Retain and sustain the wellbeing of your energy fields.
Unhealed holes and tears in the energy field can have a long-term impact on a person's physical health, along with serious consequences. Holes and Tears greatly increases the risk of attachment of negative entities.
This MP3 will make the biggest difference in your overall health and well being as it repairs the holes & tears in your energy field.
"My Ex-husband Stopped Attacking Me at Night"
"I am going through a rough court case with my ex-husband and I am very afraid that he will take everything away from me including my kids. I went to Dipal for help. She mentioned to me that he has entities and they are taking over all his cognitive thinking and heart space.
At times I mentioned to Dipal that I could feel my ex-husband's energy even though we are not living together. I have tried all kinds of clearings but this one was different. Dipal said I had these huge tears and holes where his energy was coming in from. It was attacking me at night. I knew when she said that, there was a reason I would awake in the middle of the night. Once she has closed the holes and tears I no longer awake at night and I use the mp3 to make sure this doesn't happen again. I also noticed I am no longer as afraid as I use to be. Thank you so much Dipal for everything you do."
~ Sara
CLEARING ENTITIES, CURSES, BLACK MAGIC & IMPLANT - MP3
Clear psychic attacks from this lifetime and other lifetimes.
No matter how old or how new these dark energies are this MP3 will clear them as we open up the Nervous System and other channels to clear them.
Wherever these dark energies reside this MP3 will clear you and your loved ones.
"No More Asthma"
"During my session with Dipal as soon as she cleared the pineal calcification I saw a beautiful indigo light and I then felt pulsing. It was very beautiful. Dipal removed implants from thyroid some time ago since I use to have asthma but not anymore. I love doing healings with Dipal and love all her MP3s and her profound work."
~ Lani
"My Brother Started To Shower and Eat"
"My brother needed help and I knew Dipal could help him. I have been working with Dipal for 2 years or so to help various family members but this time I needed help for my brother. No one in my family believes in this work except me. He looks as if he hasn't been fed, sheltered, or even cared for. He doesn't like to shower or take care of himself in any way. I asked Dipal to see if she can help because He was losing weight and I feel like I just want him to be well enough to take care of himself. I asked Dipal for her help. Dipal could see that the place where my brother was is where there were lots of old spirits and entities that had taken over his body and mind and spirit. Within a few sessions she was able to clear the entities and all kinds of implants. I couldn't believe my brother actually took a shower and he started eating better. He looked like he was already on his way to getting better"
~ Anonymous
CLEARING ANCESTORAL CURSES AND BLACK MAGIC - MP3
Clear all Ancestral curses and black magic that sit within the cells, genes, and DNA
Replenish all old cells with new clean cells
Bring in earth energy to help replenish the new cells in your body
Clear all Ancestral curses and black magic that have affected your loved ones and your home as well as other spaces
"All The Burdens And Baggage Lifted Away Including My Job"
"I felt so depressed and limited in my potential and purpose in life. I was working a job that I hated and had put on weight, I was dealing with fatty liver and thyroid issues. I was never motivated to do anything. I just couldnt' find that motivation within me. I was so happy to use this new mp3 that helped me find that motivation to do something for myself. As soon as I used this mp3 I could feel the clearings happening within and around me as if I was carrying baggage and burdens for years. I couldn't believe that this energy lifted so quickly. I continued to use this mp3 and see that even now I am clearing so much. This has really helped leave my job and figure out what I want to do. I am finding more balance and energy. I am so grateful to have Dipal as a part of my journey. Much love and appreciation to you and your Guide Team"
~ Suanne
CLEARING BODY SYSTEMS, GLANDS, AND ORGANS OF PSYCHIC ATTACKS - MP3
Curses, implants, entities and black magic can reside within the body systems, glands and organs.
These psychic attacks can cause problems with the body as they manipulate the frequency and vibration of the the actual body part. This can cause major illnesses and dis-eases.
The mp3 will clear all energies including residual energies and detoxify the bloodstream.
"No More feeling uncomfortable in the Pelvic Area"
"I had fallen 25 years ago and it hurt really bad. I couldn't sit it was so hard. It got better . I could feel something like a balloon that inflates and deflates in my pelvis. Coming on 8 years now full of pain. I had catscans done and the pain got worse. I lost 12 kilos couldn't eat or sleep . When I would stand up the pain would go away but lately its constant. Dipal saw that my tail bone was broken before I even told her and she saw an implant behind the tailbone. It was very small that all other healers kept saying they did not see an implant. As Dipal was working I could feel this balloon like feeling settling down quicker and getting smaller in size. I could feel the shifts are taking place. I knew Dipal and her guides and are on the right track. I haven't felt this great in a long time. I finally feel like i'm going in the right direction. hair falling out bc on long term medication. I am so grateful to you."
~ Deb
Energies from others and your environment can affect you and your family.
Low vibrational and dark energies can impact your health, wealth, relationships and more.
With this mp3 you'll receive 24/7 protection from all negative/dark energies wherever you go.
"Workplace and Other Places Feel Safer Once Again"
"I use this mp3 all the time on silent for protection. It has made a tremendous difference in my workplace, where I had a person sending me negative energies that was impacting my health. I would go home with a migraine or feeling extremely tired, it was alittle scary and annoying at the same time. I also used this mp3 in other areas and felt very protected at social setting and even the grocery store. I am an empath and like to give and give so I was helping others by holding their sicknesses or burdons. Everytime I would use the mp3 I felt so good and free leaving my home. I was finally comfortable."
~ Nancy
The Art of LETTING GO PSYCHIC ATTACKS - MP3
Many people hold onto psychic attacks consciously or subconsciously.
This mp3 will make you feel safe and fearless to let go of curses, blackmagic, implants and entities.
It will support you clearing emotions before, during and after letting go.
"Ongoing Skin Issue Has Subsided"
"I was having a repetitive skin issue that just kept popping up. I wasn't sure what it was nor did I want to go to the doctors. I was afraid it was cancer. I talked to Dipal and she was able to verify that it was not cancer when she scanned me. She did however see it as a dark energy that was attached. She kept saying its ok to let go. I didn't understand why she kept saying that until she explained that I subconsciously wanted to hold onto this energy. She made me feel safe and immediatly I let go this nasty attachment. All of a sudden I felt tingling and a cooling affect around my belly area and the area where the skin problem was. I am so excited and happy that Dipal was able to clear this energy for me."
~ Nema
1

Sexual Trauma and Psychic Attacks
First 30 minutes will be Group Process and Healing and the next 30 minutes will be Q and A.
Sexual trauma can be devastating causing post traumatic stress.
Are you still carrying your attackers energy?
When you have been raped, molested, or abused you have 100% potential of taking on the a very dark energy of your attacker.
He/She has left an imprint and it needs to be removed.
This group call will help you clear that energy that is built up in your pelvic area and leave you feeling free from diseases, cancer, anxiety, depression and more.
2

Clearing all forms of PSYCHIC ATTACKS for you and your family
First 30 minutes will be Group Process and Healing and the next 30 minutes will be Q and A.
We all know that we aren't just affected from our own psychic attacks but our loved ones are also being affected.
It's time to clear everyone in your household so that you can finally live in harmony without being subconsciously attacked by dark energies that are holding onto your loved ones.
3

Closing all Portals of psychic attacks
First 30 minutes will be Group Process and Healing and the next 30 minutes will be Q and A.
Psychic attacks can enter through holes, tears and portals within and around your energy field.
This group call will address any Portals that are open for you and close them so that these psychic attacks cannot penetrate through your field and affect you anymore.
14 DAYS of REMOTE HEALING
Healing starts as soon as you purchase the package.
I will be clearing your space (home, office, property), entities, low vibrational energies, beliefs, resistance, doubt, and fear.
You'll have more clarity and focus as you move through your days
I'll clear and strengthen you mind, body and soul as you release old patterns and trauma that are holding you back.
Your body will learn to entrain to the energies.
You'll notice the energies healing areas of your life such as health, abundance, relationships, etc.
Each day I will clear cords that hold you from moving forward and healing for good.
Your Daily Energy Activation will take place at 7am Eastern and 7pm Eastern you may choose to sit in silence, sleep, or tune in with me at that time if you would wish.
You do not need to do this in order to receive the full benefits of the energies. You could be working, sleeping, doing errands, etc… you will still receive the full benefits.
This activation is done remotely and does not involve live communication, so there aren't any daily calls or daily messages.
It is important to set your intention so that you are receiving the continuous support that is flowing into your day, your home, your career, your relationships, and your health. Please do not email me your list.
Get personal access to Dipal and other group members as you go through this healing journey together.
Get support and all your questions answered to ensure you make the most out of this amazing experience.
6 Most Powerful Hara Dimension MP3s
from Quantum Reboot Package
The mp3s included in this package include everything you need for your health. You can use this alongside with your Psychic Attack Package to help you find Greater Health.
Total Package Value $1650
From Heartache to Joy Special Offer$247

Everything in A Plus
25 minute Personal Session with Dipal
25 minute Personal Session with Dipal
This session is a 25 minute session and we'll connect via Phone, Web Call or Skype.
We will dive into the whole being, which means your body, soul, spirit, energy field, chakras, hara line, and mind.
I will repair all holes and tears in your field and or chakras.
My Guide team and I will be Clearing all negative and Dark energies that we find to be present.
We will be checking and clearing negative energies in and around you...
Those living with you including pets
Your home including property, banking accounts, business, car/other forms of transportation,
Your place of work
We can also work on any 2 issues that are unique to you.
How is it so different and unique to any other healing techniques:
1

My Guide Team and Your Guide Team come together during the Healing process to provide a safe place and healing through your entire Being.
2

My Guide Team and I Connect with Your Whole Being as One to clear the energies through light language or Toning
3

My Healing Modality works through all space, time and dimensions including parallel lives. We will clear Ancestral ties and In womb contracts.
4

You don't have to do anything, just allow and let me do the work.
Total Package Value $1999
From Heartache to Joy Special Offer $367

Frequently Asked Questions
Q. Can I listen to my MP3s on silent?
You can listen to any MP3 out loud or on silence while you during your day or at night when you sleep.
Q. Can I play my MP3 on loop?
Yes you can put any of these MP3s on loop.
Q. How can I get the maximum effect from listening to these MP3s and Is there an order in which I should listen to these MP3s? And what order do I listen to them?
The best way to get the maximum benefits from your MP3s is to listen to your body. Ask your body how much is too much or how much more it would like to listen.
There is no particular order to listen to these mp3s.
Q. Can I infuse my water with the energies of the MP3s?
Yes. Play the MP3 out loud next to a jug of water each morning and drink that water throughout the day. Set your intention and then you do not need to play the MP3s all day long or on a loop.
Q. How soon will I see a difference in my body?
Remember we are working with energy of the MP3 and the energy of your body. For some people it may take longer than others to get the results you want. You may notice changes immediately or within a few months. It is your responsibity to allow and let go. Make sure your intention is clear and allow.
Q. Will anyone in my house be effected if I listen when they are around?
No they should not, but could if they are very sensitive.
Q. Can I use the MP3s for others in my home?
These are very powerful MP3s made just for you and your energy. You can set the intention however, you CAN NOT share the mp3s with others.
Q. What if my MP3 does not work?
If your MP3 does not work please contact From Heartache to Joy
Q. Will I have side effects or have any detoxing effects?
It depends on how sensitive your body is. Each person reacts to clearings differently. However, the mp3s are powerful yet gentle on the body.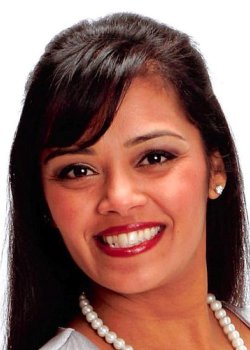 Dipal Shah is an Author, International Speaker, Master Healer, Teacher and Medical Intuit. From a pharmaceutical, biochemistry, and business background, she has transformed her life from an often stressful career to a path that brought her to an awakened spiritual journey of healing.
She now helps transform the lives of 1000's around the world. She is a founder of a unique and powerful technique that has helped her clients transform their health, relationships, wealth and a mulitide of other life challenges. Many of her clients have experienced rapid healing from acute issues to chronic issues within the body.
Dipal's passion is to help you heal and release the energies that hold you back from discovering and achieving your true purpose in life. Her specialty is to energetically bring instant release of pain and discomfort to her clients.
She has helped transform lives for individuals from various professions. They include physicians, priests, artists, nurses, business men and women, children, babies, lawyers, healers, people in Hollywood, and pets.
Discount: 85%
Total Package Value: $1650
FHTJ Super Value
Discount Offer: $247
Early Bird Price:
$147
14 Days of Remote Psychic Protection

Discount: 81%
Total Package Value $1999
FHTJ Super Value
Discount Offer: $367
Early Bird Price:
$177
14 Days of Remote Psychic Protection

25 minute Personal Session with Dipal


FHTJ MONEY BACK GUARANTEE
Package A: No refund after the first group Call.
Package B: No refund after first group call or session is taken, whichever comes first.
Sessions may be cancelled or rescheduled up to 48 hours prior to the scheduled date and time of the session. Missed sessions (no-shows) will not be rescheduled or refunded.
DISCLAIMER: The information on this site is not intended or implied to be a substitute for professional medical advice, diagnosis or treatment. All content, including text, graphics, images and information, contained on or available through this website is for general information purposes only. Please see a medical professional if you need help with depression, illness, or have any concerns whatsoever.
WE DO NOT OFFER MEDICAL ADVICE, COURSE OF TREATMENT, DIAGNOSIS OR ANY OTHER OPINION on your conditions or treatment options. SERVICES OR PRODUCTS THAT YOU OBTAIN THROUGH THIS WEBSITE are for information purposes only and not offered as medical or psychological advice, guidance or treatment.
CONSUMER NOTICE: You should assume that From Heartache To Joy has an affiliate relationship and/or another material connection to the providers of goods and services mentioned on this page and may be compensated when you purchase from a provider. You should always perform due diligence before buying goods or services from anyone via the Internet or offline.
REFUND POLICY: Please know that in order to honor the Law Of Energy Exchange, all exchanges need to be fair energetically. We love and honor all of our valued listeners and speakers. We are happy to offer a hassle free, 30 day Money Back Guarantee to our customers to help them decide if a certain product works for them or not. However, in order to honor our speakers and their hard work we can only offer refund on one package for every customer per 90 days. Multiple refunds by same customer within 90 days will not be accepted. If speaker's offer involves personal sessions, then guarantee will be voided if the session has been availed. Additionally all refund requests should be sent within the 30 day guarantee period. We thank you in advance for respecting the energy exchange.
Not Ready for a Deeper One on One Work?
Try the Starter Package which has everything you need to clear Dark Energies from your life and keep them gone with 24/7 protection.
Includes 3 Quantum Body Awakening MP3s + 3 Bonus MP3s + 6 Hara Dimension MP3s
At a Special Discounted Price of Just $127
$97 for Today only!

(this offer will not be available once you leave this page)
Copyright © 2019 - Cosmic Media LLC
101 Convention Center Drive, STE 810, Las Vegas, NV, 89109