There's a little known secret based on the scientific principles of physics that holds the key to releasing the real root cause of your pain and patterns.

You are most likely looking in the wrong place to find the solution.....

The answer lies within the Biofield, an invisible field of energy and information that surrounds every living thing, including your body.

Treating symptoms is only a band-aide.  You MUST get to the "root", to the hidden reasons for your pain, patterns, and suffering if you want real and lasting change to occur.

This is the secret key to experiencing ease and comfort in your body, mind, and spirit.
Biofield Healing Immersion™ - A Revolutionary and Proven Solution
to End The Battle with Chronic Pain, Fatigue, Depression,
Anxiety, Trauma, Weight Gain and More!
Experience This Revolutionary Method of Healing + "must-have" information designed to find and release the HIDDEN reasons for your struggles Chronic Pain & Stress, Depression, Anxiety, Fatigue, Weight Gain, Emotional Eating, Immune Weakness, Trauma
and so much more!
PACKAGE A
3 Mini Recorded Healing Sessions
1 Recorded Group Call
Powerful Home study Worksheet
Buy Now
Total Package Value $1000
Discount: 87% Off
PACKAGE B
3 Mini Recorded Healing Sessions
1 Recorded Group Call
Powerful Home study Worksheet
"A Day of Biofield Healing™ Bliss" with Debora
Bonus
Buy Now
Total Package Value $4,800
Discount: 96% Off
PACKAGE C
3 Mini Recorded Healing Sessions
1 Recorded Group Call
Powerful Home study Worksheet
"A Day of Biofield Healing™ Bliss" with Debora
1:1 Private Distance Session LIVE with Debora
Bonus
Buy Now
Total Package Value $5,000
Discount: 94% Off
Here's what's included in the package
3 mini recorded healing sessions
1 recorded group call
Plus, Powerful Home study Worksheet
If Biofield Healing Immersion™ is entirely new for you, Package A is the perfect way to "stick your toe in the water" and begin this experience. Package A includes vital information you need PLUS actual healing sessions.

If you're busy and need a flexible program that fits your schedule, and you're the type of person who likes to go at your own pace this is perfect for you!

If you are looking for something you can use again and again that's short and simple to use, this is definitely for you.

Discover a practical, proven method to relax and heal, physically, mentally, emotionally, and spiritually.
3 Recorded 20-minute "Mini" Biofield Healing™ Sessions
The most amazing thing about these sessions is that there is nothing for YOU to do. Debora does it all! You just lie back and receive, allowing Debora to bring in the Biofield Healing™ frequencies for you!   All you have to do is lie down, close your eyes and listen as Debora guides you into the session. She will help you access a higher vibrational state that you haven't yet learned to access on your own, and THIS has the potential to change everything in your body, mind, spirit, and life!

Your "Mini" Biofield Healing Immersion™ Recorded Sessions Are Designed to:
*** BONUS FAQ RECORDING -

PLEASE BE SURE TO LISTEN TO THIS FIRST BEFORE CONTINUING WITH THE MINI SESSIONS.
1

Mini Session # 1

Introduction to Biofield Healing Immersion™ Frequencies - These powerful frequencies of healing are designed to raise your vibration to a higher state of consciousness where there is no dis-ease.

2

Mini Session #2

Going Deeper: Each session has a cumulative effect. The more you listen, the more you have the ability to maintain and hold these new patterns, new states of consciousness at a higher vibration which have the potential to manifest in your mind, body, spirit, and entire life in positive ways.

3

Mini Session # 3

Stabilize: Biofield Healing Immersion™ does NOT treat symptoms. It works on ALL of you at the quantum, invisible level accessing simultaneously the Physical, Mental, Emotional, and Spiritual. Helps to Stabilize new patterns and positive changes in your life so that you stay on track and align with your original divine blueprint….the highest and best path.
As the Biofield Healing Immersion™ sessions begin to raise your vibrational frequency, many people report they begin to rapidly release their chronic pain, depression, anxiety, trauma..even weight!

There are underlying hidden reasons for all pain and symptoms, and Biofield Healing Immersion™ helps to uncover, discover, and discard these pains and patterns that no longer serve you.

Oftentimes this release process occurs quickly and with ease. It will happen at a pace that is "right" for you. Everyone's case is different.
PLEASE NOTE: Even if you are not ill and not in pain you can still benefit!
The Biofield Healing Immersion™ frequencies seem to activate dormant DNA, awaken creativity, increase intuition, help access higher information. Many of Debora's past clients have reported things such as receiving business ideas, inventions, books, information for products, courses, guidance about everything from relationships, love, money, career, and much more!

With continued exposure to these healing frequencies, you may finally be able to rediscover who you truly are, find a sense of renewed hope, purpose, and power, experience increased energy, joy, and peace, EXPAND your consciousness and cosmic connection, and get your life back on the right track
Find Hope and New Possibilities even if nothing else previously has worked for you
FINALLY END the #1 Mistake You are making and get UN-stuck and UN-blocked
Gain vital Information You MUST HAVE if you truly want to Live Pain Free
Discover Why You Have NOT Healed & What To Do About It
How to Start Taking Your Power Back Today
Start Putting Your "Health Puzzle" Back Together Correctly
Raise Your Energy and Frequency to a Higher State where there is no dis-ease
Activate Dormant DNA, Increase Spiritual Abilities & Intuition, align with your right-life path
Become the Divine Human You Were Meant to Be
PLUS....Get the Actual EXPERIENCE of Debora's
Revolutionary Method – Biofield Healing Immersion™
A Full-Length Biofield Healing Immersion™ Session
MP3 Audio Format with Easy, Relaxed Listening via Phone or Computer
Available for Immediate Download
Listen again and again and receive healing in the comfort of your own home
Designed to work on all levels of health – Physical, Mental, Emotional & Spiritual – SIMULTANEOUSLY
Many many people experience huge shifts and real changes from this one group session alone!
Discover the Top 10 Causes of Your
Stress, Pain, and Symptoms!
This Powerful HOME STUDY WORKSHEET Reveals the Top 10 Underlying HIDDEN reasons for Physical, Mental, & Emotional Pain
Begin Now to finally identify the Top 10 causes of most Pain & Stress Patterns
Use this pdf Worksheet (Instant Download) again and again for the rest of your life
Finally help solve the hidden reasons that may be causing your pain and suffering
Stop worrying and trying to Figure it All Out on your Own & Get Expert Guidance Here
Experience release and relief as you gain awareness, practice new tools, and start Taking Action Now
In less than 10 minutes Debora's soothing voice will guide you into a state of deep relaxation. With this simple yet effective technique, learn to re-train your body to release stress and tension allowing your muscles to relax, your mind to quiet,and your emotions to calm.

With practice you will learn to maintain this all on your own, anytime, any place.

A "power-tool" for becoming present and mastering 21st century living.
Total Package Value $1000
From Heartache to Joy Special Offer $127
*** 87% Saving ***

Includes all of Package A + (OVER $1000 VALUE)
"A Day of Biofield Healing Immersion™ LIVE with Debora ($2800 VALUE)
THE DAY OF BIOFIELD HEALING™ BLISS
THIS IS THE ULTIMATE IMMERSION WITH DEBORA!
If you suffer from Chronic Pain, Depression, Anxiety, Trauma, issues with Weight, Your Body, Your Relationships, Your Painful Past….

If you KNOW something MUST change but you don't know what or how…

If you need answers now….

If you are tired of working on yourself and not getting results…

If you are serious about living pain free, getting unstuck, unblocked from painful patterns…

If you need and want more joy, peace, healing in your body, mind, and spirit…

If you are tired of talking about it all…

If you are losing hope and not sure what to do …

Then this Package is for you!

If want to experience real change, if you want to go deep and get real answers and a revolutionary way that works so you can experience more joy…a higher state of consciousness… a connection to the divine… the possibility of getting your energy and life back!...

If you want to finally let go of stress and pain, quiet your worried mind, release anxiety and other undesirable emotions, and interact directly with an expert who has helped thousands and thousands of people worldwide to remove the hidden reasons that lie at the root of Chronic Pain, Depression, Anxiety, Trauma, Weight Gain, Addictions, and much much more,…then this Package is for you!!
This Package is for those seeking expert guidance DIRECTLY FROM DEBORA and a sense of community and connection where you will learn and heal more rapidly than by yourself…
If you want to receive TWO (2) powerful Biofield Healing Immersion™ Sessions....Spend over 5
hours of LIVE EXPERIENCE together with Debora...Discover vital information you must have if
you are serious about your health and healing process and want to live a joy­filled life...Get selfcare
tools to maintain high energy and health...Have the thrill of speaking with Debora directly and
getting your toughest questions answered during Live Q & A... Have the opportunity to work 1:1
with Debora and receive healing and guidance directly from one of the world's leading expert
healers…AND EXPERIENCE for yourself TWO (2) FULL Revolutionary Biofield Healing
Immersion™ sessions, LIVE WITH DEBORA…. then don't miss this package!

This will be a sacred day of healing and you can attend live over the phone where you'll be able to speak directly with Debora….

…OR access via the internet and participate via chat….

……OR listen to the recording of the entire day which you will receive within 48 hours after the Day of Biofield Healing Immersion™ Bliss and listen again and again at your convenience.

THE ENTIRE DAY IS AUDIO ONLY. (Recording of the Entire Day is Included and you do NOT need to be present to benefit).
IF YOU NEED ANSWERS AND NEED THEM NOW - This day is designed to immerse yourself in the deep work that Debora is so well known for where she helps people just like you to uncover the hidden reasons why people don't heal…. then this is for you!
Includes TWO Deep Dives into The Biofield Healing™ Bliss Experience. These are LIVE healing sessions, PLUS an opportunity to work 1:1 with Debora, AND get your tough questions answered.

Debora will help you get to the real root cause of YOUR pain, suffering, and the challenging patterns that seem to keep you stuck and blocked! If you need new solutions and new information and direct healing experience from a world-renown expert, then this is for you!
" BATHING IN BIOFIELD HEALING™ BLISS"
EXPERIENCE TWO DEEP DIVES INTO BIOFIELD HEALING™ AND MUCH MUCH MORE
BATHE IN "BIOFIELD HEALING BLISS" TWICE IN ONE DAY!
FINALLY stop trying to fix yourself
Get REAL answers as to why you still hurt
Ask Debora Your Toughest Questions

TWO SESSIONS ARE INCLUDED


BEGINS:

10:00 am - 12:00 noon pm pst
(we may run over)

AND…



CONTINUES AGAIN:

5:00 pm - 7:00 pm pst
4+ hours total LIVE with Debora
Experience & Receive 2 Separate Biofield Healing Immersion™ Sessions during the day
PLUS… Live Q and A Get your toughest questions answered
PLUS… Work 1:1 with Debora Live on the Calls

A day that can change the entire direction of your life!

Go Beyond Your Intellect and get to the Real Root Cause of Your Pain Patterns

Raise your vibrational frequency to the state of consciousness where there is no Dis-ease, where life flows with ease and grace, and your energy soars with vitality, and start getting your life back on track
Experience a direct connection to the Divine and your intuition
Let Debora help you release the patterns and obstacles standing in the way of your ideal life
Remove what seems to be blocking your highest state of health, happiness, financial abundance, loving relationships, and more!
During this Deep Dive ….. BATHE IN THESE HIGHER DIMENSIONAL HEALING FREQUENCIES FOR 4+ FULL HOURS LIVE WITH DEBORA !!!

Discover.....
The #1 Reason that you have not healed
Why you've tried other methods and nothing has really worked or given you the results you hoped for
How to get your energy and life back on track!
The #1 Mistake that people make when they try to improve their health
How to get Unstuck, Unblocked
Discover Reasons that are UNCONSCIOUS & Hidden From Your View that contribute to your pain and suffering and that you most likely are not even aware of
Why you haven't been able to figure it out and get well on your own
What to do with pain, trauma, abuse, addictions, confusion, fear, and more
Spend 4+ hours LIVE with Debora ( $2800 Value!)
Join Debora Beginning with Session # 1 from 10:00 am – 12:00 noon pm pacific time (we often run overtime)

Participate in special Homework designed to increase your healing during our Mid­Day Break
Join Debora again LIVE for Session # 2 from 5:00 pm – 7:00 pm PST
Take the entire day if you are able. Make this a sacred day of healing and reflection, and life­changing new awareness.
Take the entire day if you are able. Make this a sacred day of healing and reflection, and life-changing new awareness.
BOTH HEALING SESSIONS INCLUDED
Bathe in Biofield Healing™ Bliss Frequencies FOR 4+ FULL HOURS
Receive TWO (2) FULL Biofield Healing Immersion™ Sessions! ($800 VALUE)
Live Q and A with Debora. Get your toughest questions answered!
Work 1:1 with Debora live on the Call throughout the day.
Connect with Like-Minded , Health Conscious, Spiritually Awake Amazing People Just Like You!
Your healing may occur more rapidly as a result of others in the group
MP3 Recordings of the ENTIRE DAY & RECORDED HEALING SESSIONS INCLUDED ($397 Value)
Use the Recorded Healing Sessions again and again as needed (PRICELESS)
Access via phone or web
Total Package Value $4,800
From Heartache to Joy Special Offer $197
*** 96% Saving ***

Includes all of Package A & Package B
PLUS a 1:1 private Distance Session LIVE with Debora (Limited number available)
BONUS: First 20 people who purchase this package receive Debora's incredible Meditation E­Course ­ "From Chaos to Calm" with Meditation Made Easy™. This is Debora's popular and effective MP3 Workshop designed to help you maintain a high vibration, maintain balance, keep your mind, body, and emotions clear and open and hold all the changes you'll receive as a result of working with Debora during the Day of Biofield Healing Immersion™.
Consider this the ultimate introductory experience for individuals who are really serious about getting well as fast as possible!
If you know that NOW is the time, that you MUST experience a big shift, and you are highly motivated to get well, this is for you.
When you enroll in Package C, you receive Debora's undivided attention via a one-on-one healing session, which is the highest form of the work! THIS SPECIAL 1:1 SESSION IS FOR FHTJ ONLY! THIS IS NOT AVAILABLE FROM DEBORA ON HER WEBSITE AT ALL!

This is the perfect way to get the best results for only a fraction of the normal investment of working with Debora privately, and it will give you an accurate feel for what it's like to work with Debora individually or in one of her more in-depth programs.
A 1:1 private 20-minute Biofield Healing™ Distance Session LIVE with Debora
*LIMITED NUMBER AVAILABLE

*** EXPERIENCE the Highest Form of Biofield Healing™ Working Directly 1:1 with Debora.

****  See for yourself why thousands of people worldwide have reported complete and total healing from Chronic Stress & Pain, Depression, Anxiety, Trauma, Digestive Disorders, issues with Weight and Self-Esteem, Relationships, Abuse, Addictions, and so much more as they worked with Debora  & benefited from this amazing method.
Bonus for First 20 People
From Chaos To Calm
With Meditation Made Easy - MP3
THE most important tool you can possibly have
for healthy, happy, energetic 21st-century living!
WARNING!!!

The benefits of practicing the techniques I share with you in this audio series may be life-changing!

Unlike many other meditation programs, I have designed this unique series
with your particular "learning style" in mind.

Meditation Made Easy™ is definitely for you if…..
If you think you "just can't meditate"
If you think you are "doing it wrong"
If you've tried meditation before but "given up" because it just didn't work
If you "just can't easily quiet your mind"
If you are brand new to meditation OR an experienced practitioner but just haven't found a method you really like or that works well for you with ease
What has most likely happened to cause ALL of these experiences is that you haven't been taught a STYLE of MEDITATION that suits YOUR OWN INDIVIDUAL LEARNING STYLE!
You WILL find YOUR meditation technique HERE that is perfect for YOU

As a meditator for over 35+ years now, I will share my personal and professional experience with you and dispel the common myths about meditation and help you to easily learn and practice this important tool

JUST A FEW OF THE MANY MEDITATION BENEFITS PAST CLIENTS HAVE REPORTED:
Eliminating Insomnia
Feeling more relaxed
Release of Depression
Elimination of Anxiety
Decreased Muscle Tension and Stress
Feeling Calmer and More Inner Peace
Better Focus, Memory, and Concentration
Lower Blood Pressure
Improved Digestion
Increased Intuition
Greater Creativity and Productivity
….AND SO MUCH MORE……

INSTANT DOWNLOAD Audio Mp3 Series Includes 2 parts:

Part 1 – Recording" of "Live" Group Workshop and
Part 2 – "The Techniques" for Your Personal Practice – $97.00 for both audios
Total Package Value $5,000
From Heartache to Joy Special Offer $297
*** 94% Saving ***

"I came wanting physical transformation, that has happened and still happening, but the mental came first. I am completely changed mentally and emotionally. I'm such a different version of my former self.
I've gone from fearful to optimistic, I don't engage the past, nor worry about the future.
I used to 'crash' daily with my fatigue, where I couldn't stand anymore, laying on the couch, unable to get up; daily naps for 1-2 hours, couldn't play with my boys for more than 10 minutes without suffering; every errand wore me out completely. NOW, I have energy, it lasts all day.
I'm playing in the street with my boys for 30-45 minutes, running even, not ever having to lean over in fatigue or dizziness. My boys have their daddy back, and that means everything to me. 
I started yoga last week and it's a tough workout. I feel great, no adverse effects (not supposed to be the case with Chronic Fatigue Syndrome and Hashimoto's).
I am so blessed and I have my life back, I can't even describe what this feels like. I am humbled and grateful to you Debora, and to all my new friends. This journey could not have happened alone!!!"
~ Chris P. California

"After working with Debora's Biofield Healing™, I now, feel more whole and complete. Before I was unhappy with several parts of my body, and thinking about how and what to eat. I am more steadily attuned to how I feel and enjoy eating now.
I lost weight without trying.
I find I crave vegetables and fruits more. I now enjoy eating as an experience rather than something I have to do or a habit to amend."
~ Debbie B. - Writer, NY
Read what Dr. RitaMarie Loscalzo experienced with Debora and her work:

"I invited Debora Wayne to be a featured speaker at my recent event for holistic practitioners because I had experienced first hand her healing energy and wanted to share it with my participants.  Even with just a brief demonstration of Biofield Healing, almost everyone in the room AND on the livestream was able to feel the healing effects that Debora transmits.
Many people had actual healing results, even those at a distance not attending live. Some people felt very relaxed, their minds quieted down, and that the typical overwhelm they feel melted away.  They released anxiety, and for some, their pain disappeared, and they felt deep emotional release.
One person who had a longstanding open wound that had not healed in months, saw it completely close up in just 24 hours after the healing session demo.
Another said her mind totally cleared, and still others said they felt hopeful again that there was an answer for illnesses and symptoms they just haven't been able to shift.
Practitioners were excited to learn a new method to help their clients, friends, and families."
~ Dr. Ritamarie Loscalzo, M.S, D.C, C.C.N, D.A.C.B.N  Founder, Institute of Nutritional Endocrinology
"I was losing my life. It was over. Then… through Debora, I got my life back. No other words. A miracle."
~ CiCi, Encinitas, CA  
"The recorded live call was very very special. Debora's power was so great! I had chronic fatigue and guess what? It's gone! I am so thankful and grateful, words cannot express😄"
~ Helen, Ichikawa, Japan
"Working with Debra I immediately felt relief from mental pain.  My body was lighter and my mind clearer.
Within 24 hours of my first biofield healing session, I felt physical pain and emotional pain leave my body.  My biggest discovery is that I can heal and control the problems that had kept me depressed, isolated and blocked.
I am a changed person. I find that opportunities and connection with others that I have always wanted are coming to me now without effort.  Physically I am getting stronger and I love my life.
Everything has changed in my life.  I am excited about my future and so very grateful for the healing I have received."
~ Sharon H, Henderson, NV  
"I experienced a profound healing from Fibromyalgia with Debora Wayne. After 20 years of symptomatic pain, I could feel the sources of this autoimmune disorder being pulled from my body during her session.  The flare up I was experiencing has remained in remission since I received her gift of energy work. I highly recommend anyone with Fibromyalgia, other related autoimmune disorders, or chronic pain, to seek her loving intervention."
~ Maryanne DeAngelo, San Diego, CA

"I have shifted into the present. I was able to get out of my head with the help of the Biofield Healing sessions & the tools I learned.
I literally had not been running in years because of back injuries. The morning of my huge shift, I suddenly was unlocked inside and free. I had disc injuries before with back discomfort and stiffness for years. I took a walk that turned into running and skipping. I had not run like that in decades!
I have been able to detach from expectation or trying to make everything be a certain way, which allows me so much more energy.
I am more open than ever. I am consciously Being and appreciating minute by minute.
I am enjoying my children and husband.
I rest now.
Debora, you are direct and real in your approach. Caring and understanding, but not afraid to push us. I respond well to" tell it like it is."
"I have studied many energy healing techniques and practices, and Debora feels so grounded and real. There is none of the drama, incongruence, or ego which I have noticed in other organizations.  The frequencies coming through Debora are some of the most sublime that I have experienced.
I can say that all areas of my life have been simultaneously positively affected.  Without doubt, I am noticing a reduction in a number of chronic physical symptoms, increased physical functionality, as well as relationship and self esteem healing.
I am noticing that my family is also making increased breakthroughs.
I am coming out from behind the castle walls, and allowing myself to be seen and appreciated for all of my various gifts at a deeper level than I have."
~ Liesl Lee Cotter, CMT, Certified Massage Therapist & Energy Medicine Practitioner, Santa Cruz, CA  
"I was privileged to participate in a Group Healing session with Debora Wayne and didn't know what to expect. I was fairly resistant and thinking that nothing would happen as a result of my resistance. However, the energy orchestrated by Debora overcame the resistance and my experience shifted from boredom, passivity and endless negative mind chatter to a sense of bliss and total connection….. my body was infused with healing energies moving within and healing all that lay within its path. I unequivocally recommend this work and Debora Wayne specifically as a group and private facilitator."
~ Rhona H., Los Angeles, CA
"My Asthma is entirely gone after only one session with Debora. Normally I needed to use an inhaler every single night at bedtime, but I've never needed it again since the first session. In addition, I've had joint pain for 15 years which was also totally relieved after just one session. I've been sleeping like a baby for the first time in years. I'm so relaxed, I just love it!"
~ Suzy H., San Diego, CA
"My exciting news! My medical doctor said I had a 5cm cyst in my right ovary.   I had a sonogram check up scheduled for two weeks after my session with Debora, and the tech said, "There is nothing there and your ovaries look great!"   Then the doctor called me with the sound of shock in her voice and said, ' YOUR CYST IS GONE!'
I knew why.    Thank you Debora for the amazing work you do"
~ Kim H., San Diego, CA   
"As a scientist, bioenergy is not an easily approachable topic. To delve into the spiritual realm of healing, one needs a guide with uncommon ability to speak both science and spirit.  For me, that guide is Debora.  Her intelligence and ability to communicate logically as well as intuitively is a necessary bridge for me; not all healers have this.
Debora is also an amazing teacher- she leaves no one behind.  You'll leave with great inspiration and insight."
~ Neuroscientist; Ph.D Psychology  
"Debora's power was so great!
I had chronic fatigue and guess what?  It's gone!
I am so thankful and grateful, words cannot express?"
~ Helen, Ichikawa, Japan  
"It's not an understatement to say that Debora Wayne has given me back my life! I had been very ill for almost six years with Chronic Fatigue Syndrome. The illness forced me to leave my dream job and retreat into rest. The symptoms were miserable. I felt trapped. I tried dozens of other doctors, practitioners and healers without significant or lasting gains.
After the first session with Debora, I became energized and vital in a way I hadn't felt for six long years! I went hiking up a mountain the very next day... miraculous things happened. The insomnia went away, I'm participating in activities, exercise, and work for much of the day, I also feel more peace and joy than I have in years!
Debora's work is extraordinary. Her sessions healed me of an ailment doctors called incurable, and I feel like I've gotten a second chance at life. I'm so grateful to Debora's unsurpassed skill, caring and insight."
~ RT, San Diego, CA  
"I was a skeptic.
I was also in a lot of pain and scared that I might face the rest of my life in pain.
I was having severe joint, muscle, and neck pain. In the evenings it was hard to walk or sleep.
My sessions with Debora, one by one, gave me back my hope, bliss, health, and opened my mind and heart in ways I will be forever grateful.
I'm now pain-free.
Don't live in pain, there is love, healing, and endless possibility through working with Debora."
~ Annette, La Mesa, CA   
"I attended Debora Wayne's program under the premise of learning so as to help others, but as the session progressed I saw areas in myself that need help too.
I have had a knotted muscle in my left upper back on and off for years.
It had flared up again, but after about 20 minutes after the class session ended , I noticed it was all gone!
Hoorah! It has not returned and I am so grateful to Debora and I celebrate the gift she is and the gift she has been given from God to help heal many.
I am recommending her to family, friends and patients even more since my personal experience."
~ Claudia Gabrielle, MD, FAAFP  Ivy League trained and Board Certified Family Physician with 20 years' practice experience in the USA, Sweden, India and Romania 
"My skeleton realigned itself after our Distance Session just like when I've had hands on treatment. That's incredible…remote energy work that realigned my spine!!! Even my ankles are realigned. My back has felt great ever since the first session. The way a back should feel. My neck, shoulder, and low back pain are all gone"
~ Jim J., Simi Valley, CA 
"I have had two knee operations and a 2 inch plate implanted in my neck. I have been in constant pain for years – since 2000.
I was totally surprised at the response of my body to Debora's session. It was like a weight being lifted from inside and brought up and out of my body…like everything that was twisted was being straightened and tension being released. It was unbelievable because she didn't touch me at all.
I had already tried everything – Acupuncture, Acupressure, and all types of other physical treatments. None had ever felt like this.
I felt so good afterwards and there was relief from pain showing in my face, and my attitude was now more optimistic. I don't have to take pain medication or muscle relaxers any longer. I haven't felt this good in years.
This spiritual healing from Debora Wayne, is real.
I was healed from the inside out. It lasts , it works, and the only side effect is better health. THANK YOU"
~ Louis H., Orange, CA   
"I was diagnosed with a prolapsed bladder condition which began changing immediately during our first session and now appears to be healed after only 3 sessions.
An Injury to to my right foot which occurred seven months ago caused pain and numbness and this too appears to be healed now.
My hip pain is also gone today and there is very little pain in my left arm.
My right foot is coming alive again. Recurrent pain and numbness issues on my left side have also improved."
~ Lisa, Placentia, CA   
"What is so profound about Debora's work is that the benefits are instantaneous!
Issues that we have held onto for many years, melt away.
While old habits are extremely difficult to allow to depart, what I am finding is that the memory of releasing these old beliefs, becomes easier to release as we remember and 'feel' the relief of letting them go. It is truly miraculous!
And another sacred benefit is that I truly know how much joy Debora feels in helping us. It is truly her Dharma. I don't personally know a lot of people who are living their Dharma, but I know Debora is!"
~ Marla, NYC, NY   
"My shoulder was pain free after the session.   This was a "real" experience, something I can believe is real and seems very different to my experiences in my everyday world.   I feel restored."
I am able to feel in my body, and the pressure in my head and jaw also released.
I'm more hopeful.
The downloads, MP3s are really beneficial for me, and I feel a lot different since listening to them and am very grateful .  Thank you Debora"
~ Mary Green, Australia   
"5 years ago I had a little Restaurant that was giving me a lot of stress. One day, just out of the blue, my entire body started to be in pain, real pain like I had never experienced before in my life!!!!!
Fibromyalgia, oh my God, scary!  The pain in my feet was also unbearable.
I was referred to Debora and her voice gave me a good vibe and a positive feeling!!!
The session was great, and when it was over I could not believe that I was pain free!!! I really was!!!
That night I remember I was afraid to go to sleep because I was scared that I was going to wake up the next day with pain all over my body once again. But how unbelievable it was for me that after just one session, it was like I never had that horrible pain in my entire life!!!!
It Is 5 years this month since that first session, and every day I thank God for Debora. She is one-of-a-kind. She really is the real deal!!"
~ Lucia, Bonita, CA   
"First of all let me say that Debora Wayne is the real deal.   She has an amazing gift to heal and eliminate pain.
Having a session with Debora turned out to be one of the best decisions of my life.
I had extreme pain in my elbow- on a scale of 1 to 10, it was a 10.
After 15 minutes on her table I turned to my wife and said this thing doesn't hurt any more.
I was completely dumbfounded. I did not know what to think. All I knew was the pain was gone, and I don't mean a little pain, but extreme pain gone. Since then my wife has seen Debora for various aches and pains with excellent results. Now when I mention Debora's name instead of "that look" on her face she has a smile from ear to ear.
I have referred several friends to see Debora Wayne, all, without exception, have experienced the same result – complete amazement.
Debora Wayne is a kind and loving person who truly has a gift from God and is more than willing to share that gift. "
~ John V., Whittier, CA  
"Something HUGE happened!! Something I feel in my bones and in my mind everyday. This truly was an amazing, life changing experience that is difficult to put into words. Whatever I write will not do my experience justice.
During the sessions with Debora, I experienced healing beyond anything I had thought about or dreamed about.
Recurring issues/pain I'd been having for years with my low back were gone! Debora, you are a healing angel and I thank you so much"
~ Susie P., San Diego, CA
"Few words can express my gratitude for your help in my life Debora!  Simple But Profound!  A firm foundation!  I now am secure in the fact I have infinite possibilities for the wonderful gifts of life & beyond. Thank you.
I have had soooo many 'aha' moments since Debora's program and am really so thankful I was lead to you.
Debora's work is even deeper than we realize, it all ties together, opening doors all over the place!
Nothing is secure without a clear & firm foundation, and Debora has facilitated that for me!   Empowering!
My levels of consciousness are growing, life is more peaceful, and healing the Biofield Healing™ was a key. "
~ Tyler Calkins    New Jersey
About Debora Wayne: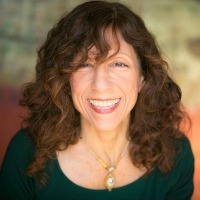 DEBORA WAYNE, founder of "The Pain Free Living Program™," is an internationally known energy healer and pain-release specialist whose expertise is helping people to rapidly remove the hidden root cause for Chronic Pain, Depression, Anxiety, Trauma, struggles with weight, emotional eating, addictions, and more.
Many of Debora's past clients have reported complete and total healing even when nothing else worked!
Since her own "health wake-up call" over 30 years ago, Debora has been immersed both personally and professionally in the Healing Arts. Her life's work and programs unite leading-edge science with spiritual healing, and features her revolutionary, non-invasive method known as Biofield Healing Immersion™ which helps people transform their energy and get their lives back on track.
Debora is the #1 Bestselling Author of "Why Do I Still Hurt? - Rapid Relief for Chronic Pain, Depression, Anxiety, and More". She has earned degrees and certifications in Psychology, Hypnotherapy, & Chemical Dependency Counseling, has 30 + years practicing and teaching the Art of Meditation, is a nationally recognized Fine Artist, a former professional Modern Dancer, a Certified Yoga Instructor, a Reiki Master, Biofield Healing Immersion™ Master Practitioner, and Founding Director of the Biofield Healing Institute™ based in Del Mar, California.
PACKAGE A
3 Mini Recorded Healing Sessions
1 Recorded Group Call
Powerful Home study Worksheet
Buy Now
Total Package Value $1000
Discount: 87% Off
PACKAGE B
3 Mini Recorded Healing Sessions
1 Recorded Group Call
Powerful Home study Worksheet
"A Day of Biofield Healing™ Bliss" with Debora
Bonus
Buy Now
Total Package Value $4,800
Discount: 96% Off
PACKAGE C
3 Mini Recorded Healing Sessions
1 Recorded Group Call
Powerful Home study Worksheet
"A Day of Biofield Healing™ Bliss" with Debora
1:1 Private Distance Session LIVE with Debora
Bonus
Buy Now
Total Package Value $5,000
Discount: 94% Off
DISCLAIMER: The information on this site is not intended or implied to be a substitute for professional medical advice, diagnosis or treatment. All content, including text, graphics, images and information, contained on or available through this web site is for general information purposes only. Please see a medical professional if you need help with depression, illness, or have any concerns whatsoever.
WE DO NOT OFFER MEDICAL ADVICE, COURSE OF TREATMENT, DIAGNOSIS OR ANY OTHER OPINION on your conditions or treatment options.SERVICES OR PRODUCTS THAT YOU OBTAIN THROUGH THIS WEB SITE are for information purposes only and not offered as medical or psychological advice, guidance or treatment.
CONSUMER NOTICE: You should assume that From Heartache To Joy has an affiliate relationship and/or another material connection to the providers of goods and services mentioned on this page and may be compensated when you purchase from a provider. You should always perform due diligence before buying goods or services from anyone via the Internet or offline.
REFUND POLICY: Please know that in order to honor the Law Of Energy Exchange, all exchanges need to be fair energetically. We love and honor all of our valued listeners and speakers. We are happy to offer a hassle free, 30 day Money Back Guarantee to our customers to help them decide if a certain product works for them or not. However, in order to honor our speakers and their hard work we can only offer refund on one package for every customer per 90 days. Multiple refunds by same customer within 90 days will not be accepted. If speaker's offer involves personal sessions, then guarantee will be voided if the session has been availed. Additionally all refund requests should be sent within the 30 day guarantee period. We thank you in advance for respecting the energy exchange.
Copyright © 2016 - Eram Enterprises Inc - All Rights Reserved