How Every Spiritual Being Can Identify And Effectively
Use Their Special Gifts
If You Want To Discover Your Special Gift, Even If You Don't Think You Have One … this is for you.
Do you want to know which of your inner senses you are using or can open to use in your work, or in your life?
All spiritual beings or aware people want to be able to make a BIG impact in the world by sharing their "Super powers" with as many people as possible ... However, sometimes it feels hard to discover exactly what these gifts are, how to open to them or even use them.
This can leave you feeling stuck, unfulfilled and unhappy in life…
… Always seeking something more ...
What if you could quickly identify And Use Your Spiritual Gifts... even if You Don't Know What Your Gifts Are Or How To Use Them?
Claire's-Discovery and Expansion: Unlocking Your Inner Senses so You Can Share Your Gifts with the World
Here's the thing …
Every Spiritual Being Can Discover their Special Gifts,
(And … it's NOT as hard as you think!)
With the right help you can INSTANTLY discover your spiritual gifts and remove blocks from opening up to them.
Sharon Josef can QUICKLY see if you are able to channel information or energy; or which of your inner senses you have already mastered in different lives… that you can use now.
She can tell you EXACTLY how you can open up that sense further, and which of the senses will open later.
When you understand which of these senses are your gifts, you can focus on:
Doing the work you LOVE
Making a BIG impact on the world
Feeling more fulfilled and happy in life
Experiencing a better and easier way of being
Mastering your gifts to help more people
Are you ready to step into and discover your gifts?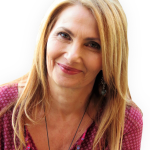 I have been working with many people for many years, professionally 15 years but have been helping people and reading them all of my life. Helping people open their hand chakras -for healing; open their 3rd eye and clean energetically their blinders or obstruction to "seeing", or hearing, by divulging to them their past traumas, or other lives -experiences.. etc.
"The accuracy, the wisdom and depth... are immaculate."
"I've had hundreds of readings throughout my life and thus far, Sharon Josef is at the top of the list.
The accuracy, the wisdom and depth she brings to her sessions, are immaculate.
During our sessions together, Sharon worked on past lives, energy clearing, health and more. She helped me with the issues in my right kidney, problem solved.
Sharon helped me understand more about how my intuitive tools work and where I can improve.
For years I knew I had a strong connection to Nikola Tesla, Sharon provided me with very accurate information, fascinating story.
I am humbled and honored that I met Sharon and love to be part of her circle.
Thank you Sharon, I appreciate you."
~ Eddie BenAvram
From Heartache to Joy Special Offer $147
25 min session with Sharon
A look at the inner-senses check of Visual, auditory, kinesthetic and a knowing sense. Also healers hands chakras. How open are they? which ones were used in other lives? which ones are coming on board? which of these can we open up?
How can we open or unblock the inner-senses. Removal of blockages. opening up the gifts.
25 min session (#1) the process is a scan of the pituitary Gland (Claircognizant), the inner-auditory(Clairaudient) and inner vision (CLairvoyant) systems, as well as the stomach sensing (kinesthetic) and the hand chakras for healers.
How open are they? which ones were used in other lives? which ones are coming on board? which of these can we open up?
How can we open or unblock the inner-senses. Removal of blockages. opening up the gifts
QUICKLY Decipher the messages from your body.
Discover EXACTLY what your body is trying to tell you and what you can do about it.
"She is a great mentor that genuinely cares and empowers me, every time I need it."
"Sharon helped me to gain awareness to the fact that I am blocking insights and information to come. She helped me understand that I am not trusting the message that I get and I was able to open up to both messages from the universe as well as to connect to the healing warm energy coming out from my hands thanks to her. I really appreciate having Sharon in my life. She is a great mentor that genuinely cares and empowers me, every time I need it."
~ E.S

"Sharon is just amazing, she see everything that you need to unblock and to clear unwanted energies."
"I got a reading about my gifts and she clearly saw the blocks, made me understood where it came from and help resolve the situation. I can't wait to have another session with her. Highly recommended!!!"
~ Taly Bar
"She Has Helped Me Tremendously With My Own Spiritual Journey"
"Sharon is an incredible intuitive, channel and healer. I was skeptical at first since I was only able to have sessions over the phone and not in person, but Sharon has a keen ability to tap into others' energies, regardless of distance. I have never met a healer that is so able to give herself over to spirit.
When you are speaking with Sharon during a session, you are speaking directly with spirit. There is no judgement or personal bias. Sharon provides a space in which you can communicate your own highest self, which is invaluable.
She has helped me tremendously on my own spiritual journey and every time I speak with her, I feel a new sense of reassurance and personal growth. Her spirit team also has the ability to perform energy healing, which has been truly fascinating to experience first hand. I am so grateful to have Sharon in my life!"
~ Betsy
"When My Family Needs Medical Attention… I Always Call Sharon First!"
"I have four kids and they are always getting hurt like kids do when they play sports. It's hard for me to tell sometimes when it's serious and when it's not. Since I discovered Sharon, I always check with her when the kids are sick or hurt. She is 100% accurate in her diagnosis and has been able to help them heal as well.
My son was bitten by a rattlesnake and Sharon visited him 6 times at the hospital. The doctors told me he wouldn't walk for at least a month but he was walking within two weeks. I am sure this was Sharon's doing. When my daughter broke her wrist playing soccer, Sharon told me it was broken and to get a cast.
My younger daughter had a surgery out of town and in recovery there was a large bandage on her head. Sharon told me the surgery went well but that my daughter's hair was pulling and that was her only discomfort. The next day when I removed the bandages I saw the doctor had pulled her hair back into tiny ponytails to keep it away from the incision.
I cut the rubber bands without telling Sharon and then asked her if my daughter was doing ok. Sharon could tell my daughter no longer had the pulling on her head. I have so many instances when Sharon has been amazing. The last one I'll share is about myself. I had very strong pain in my hip and went to a very highly recommended surgeon.
Sharon told me I had torn my labrum but the doctor didn't see it in the MRI. I insisted he go in to clean up scar tissue since I had so much pain. After I had the surgery the doctor came to me and said he couldn't believe it but I had a big tear in my labrum that didn't show on the MRI. He even took pictures to show me. He had to use an anchor to repair the damage.
Sharon is truly gifted. I recommend her even though I am not usually into alternative healing or treatments. I can not explain how she does it, but she has never been wrong and I've asked her so many times for so many things, it's impossible to recount each instance. I am grateful for her help and kindness."
~ Jennifer K.
"I Felt Relief Instantly In My Back!"
"I had this bad pain in my back, it restricted the way I was walking. I stayed home for a few days because it was hard for me to step down on my legs. When I asked Sharon about it she put her hands at my lower back. Sharon helped me understand why my pain is so acute by revealing how some things in my life are affecting my back.
After Sharon explained it and help release the energy, I felt a relief right away. I am thankful that I have her to connect to my Soul and tell me what is going on, and help me deal and heal with any issues. Thank you so much!"
~ I. Manor
"Sharon Helped My Cats Heal… And My Heart Is Much Brighter!"
"Thank you so very much for your energy and time the other day! My heart is much brighter and the kitties seem in much brighter spirits as well. We still miss Silver a great deal, but knowing she is having a grand time doing backflips without asthma makes me so happy.
Tigger is still very sad at times, but he is brighter and more relaxed. He hasn't been mean to Harmony since, though that may take time to really test. I'm going to plant some cat grass for greens for everyone :). I've been able to let go of the self condemnation, for which I am so very grateful. Love and blessings to you."
~ Suzanne
"Sharon Is A Huge Gift To The World!"
"Sharon is like a sister to me, not only an amazing Medical intuitive, but always very tune to people needs, very sensitive, a great listener and an exceptional healer. I use Sharon for in so many opportunities, but the one that I will never forget was when my son about a year ago had severe stomach pain, Sharon immediately told me he it doesn't look good, she said to take him to the hospital.
We rushed to the hospital and my son had a burst appendicitis, he had been hospitalized for a long time and Sharon was there constantly to help and to heal with her hands and her love! Sharon is a huge gift to the world. Happy that she is part of our life. I recommend her to all my family and friends for any need, but specially for Medical and healing."
~ Taly B.
"Sharon Has A Unique Magical Gift Of Medical Reading/Channeling!"
"Sharon is an incredible, sweet, warm hearted soul. She is very empathetic and is very in-tune with people next to her. She listens and becomes one with the person she channels to, and is compassionate about the reading and helping that client's well being and healing in body, mind and spirit.
She owns a unique magical gift of medical reading/channeling. She is an angel on earth, and I feel so fortunate getting her help in several occasions, where she retrieved and downloaded information and direction for my physical healing. One issue that I have that Sharon reads and helps me keep in check is my hormones.
She connects my emotional state to my physical state and helps me understand what is going on inside my psyche and my physical body! I highly recommend Sharon as a medical intuitive and as a healer to anyone who seeks a whole experience of well being- physically, emotionally and spiritually!!!! She is amazing!!"
~ Orit B.
"Sharon Could See The Kidney Stones And The Hospital Confirmed It!"
"We were on a trip overseas after my husband had just come back from Ethiopia. He was throwing up and having a stomachache... most of the group he went with had contracted a stomach virus, so I assumed it was the same thing. When I called Sharon to check, she said she sees stones in the kidney, and we better go in to have it looked at.
We went in and she was right. It was stones and not a virus. We would not have gone to check it if she didn't say that we should, he would have just waited for the "virus" to pass, when it was not a virus.
In my experience she is always correct in what she sees and diagnoses. She helps to connect the body and the mind and spirit. In my opinion that is an important connection in healing."
~ E. S.
"My Husband's Blood Clots Disappeared!!"
"My husband was at the hospital for a very big blood clot in his leg. The doctor wanted to put him on a blood thinner right away but my husband refused. He knew that once he started to take it, it is harder to get off of it, if at all. The doctor did not want to release him, however my husband left and I called Sharon for help.
Sharon came over and put her hands over the clot... I saw her hand tremble and she shared some information about the reason behind the clot... and how my husband can prevent it from happening again.
By the time Sharon left she said the clot had shrunk considerably. She suggested that my husband stay on a juicing regimen that he started. She came again two days later and worked on him.. within four days the large blood clot below the knee and another smaller one by the ankle had disappeared. That was a miracle!
Sharon is truly a compassionate and gifted healer. Not only does she use energy to heal, but just as importantly she uncovers the reasons behind the problem, so that it doesn't happen again. She is my go to with my family whenever anything is not right."
~ Mrs. Shukrun, Los Angeles
"The Next Morning I Got My Period!"
"I am shocked and in awe of the depth of healing and connection to the body and the spirit Sharon always has. I did not have my period for three years and I called Sharon for something else entirely, but she said "I will work on you tonight when you are asleep (apparently that is when I move out of my own way).
The next morning I got my period. On the call Sharon explained what was going on with me, by connecting the dots of a past life problem, showing up in this life. A repeated pattern that we got rid of now. Thank you so very much Sharon. I cannot recommend you enough!"
~ Joanna S.
"After Sharon Worked On Me Energetically… Even My Doctor Said
My Recovery Was A Miracle!"
"I had a double knee surgery at the age of 80. Sharon worked on me energetically the day before the surgery and the day of the surgery after the surgery and I couldn't believe it, I was up ( with a walker ) the same day and I never had any pain going forward - not even from the surgery.
Even my doctor said it is a miracle… thank you dear Sharon for doing this amazing healing on me and taking such good care of me. I have so much love and appreciation for you!"
~ Shelly, Toronto
"Sharon Has Changed My Life!"
"Working with sharon has been a life changing experience. In a time where my world feels like it's falling apart she has been there for support. She provides me with peace and hope and is always checking in on my energy. She goes above and beyond our sessions and has seriously changed my life. I couldn't get through this without her constant support."
~ Meghan B.

"I Am Always Impressed By The Accuracy Of Her Observations!"
"I am honored to give Sharon Joseph my highest recommendation, both as a practitioner and as a person. Sharon is incredibly intuitive. I am always impressed by the accuracy of her observations.
Sharon's energy is very powerful, yet it remains comforting and precise. Her ability to work long distance is great! As a person Sharon is wholly kind and personable. Thank you so much Sharon"
~ Dylan Miller
"I've Seen The Benefits And So Have My Patients"
"Sharon has a true gift as a healer. I have personally experienced benefits and individuals whom I have referred to her have reported benefits as well.
She has expanded my mind in regards to the broad implications of spiritual healing modalities on both physical and mental health.
I've seen the synergy between medicine and spiritual healing and thoroughly believe that they should be used hand in hand to accelerate healing."
~ Dr. Apostolos Lekkos
"She had great insight and accuracy about my physical condition, emotional state, energetic body, gifts, inclinations, and blockages."
"I am grateful for the opportunity to write on behalf of Sharon Joseph.
Sharon amazes me with her insights. Her readings have always been accurate. What is truly special about my experiences with Sharon is how she is always focused on my most pressing truth.
Sharon has done a number of distance readings for me. She had great insight and accuracy about my physical condition, emotional state, energetic body, gifts, inclinations, and blockages. When finished I feel like I have learned something about myself.
If you have met Sharon then you know how special her compassion and energy are.
Thank you for this opportunity,"
~ Dylan Miller
From Heartache to Joy Special Offer $147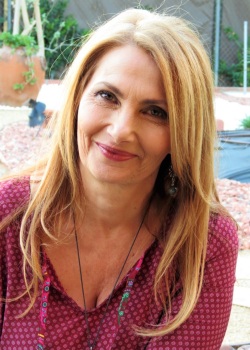 As a child, Sharon could always tell things about people as information was being channelled through her.
She knew what a person was like from the first time she met them and was warning her parent's who was good for them and who to stay away from.
Now she's had 15 years of professional experience seeing the energy in the human body and teaching her clients how to communicate with their own bodies on a deeper level.
Through Sharon's various energetic "exercises" you will release pain and energy that is stuck in your matrix. You release your old story and create a new one. She holds up a mirror to the being that you are so that you can see yourself clearly.
Your body tells her the story of how you can align and let the energy of your matrix flow without obstructions. Through these exercises, you learn to love yourself more and commit to living your life free of pain and discomfort. You learn to thrive. These exercises can be used at any time to feel empowered.
Sharon has been able to dissolve blood clots in one sitting with a client, and she enabled another client to get her period the evening she worked on her after the woman didn't have her period for three years.
Another client was able to end an unhealthy relationship and find a new love.
Sharon's goal is to empower as many people as possible to live a conscious, pain-free and happy life.
From Heartache to Joy Special Offer $147
DISCLAIMER: The information on this site is not intended or implied to be a substitute for professional medical advice, diagnosis or treatment. All content, including text, graphics, images and information, contained on or available through this website is for general information purposes only. Please see a medical professional if you need help with depression, illness, or have any concerns whatsoever.
WE DO NOT OFFER MEDICAL ADVICE, COURSE OF TREATMENT, DIAGNOSIS OR ANY OTHER OPINION on your conditions or treatment options. SERVICES OR PRODUCTS THAT YOU OBTAIN THROUGH THIS WEBSITE are for information purposes only and not offered as medical or psychological advice, guidance or treatment.
CONSUMER NOTICE: You should assume that From Heartache To Joy has an affiliate relationship and/or another material connection to the providers of goods and services mentioned on this page and may be compensated when you purchase from a provider. You should always perform due diligence before buying goods or services from anyone via the Internet or offline.
REFUND POLICY: Please know that in order to honor the Law Of Energy Exchange, all exchanges need to be fair energetically. We love and honor all of our valued listeners and speakers. We are happy to offer a hassle free, 30 day Money Back Guarantee to our customers to help them decide if a certain product works for them or not. However, in order to honor our speakers and their hard work we can only offer refund on one package for every customer per 90 days. Multiple refunds by same customer within 90 days will not be accepted. If speaker's offer involves personal sessions, then guarantee will be voided if the session has been availed. Additionally all refund requests should be sent within the 30 day guarantee period. We thank you in advance for respecting the energy exchange.
Copyright © 2019 - FHTJ - All Rights Reserved