Attention: Flat 10% Discount for a Limited Time!
Finally... Free Yourself From Entities, Shadows, Curses & More!
Discover How Entities Strike When You're At Your Weakest And You Usually Don't Even Know They're There!
Are you secretly being held back by...
Shadows
Entities
Malicious curses
Persecuted ancestral lineage syndrome
Inherited DNA patterns
Alien implants
Interdimensional karma
Satanic rituals
Serial self­ abuse
If Life Isn't Amazing…
Something's Holding You Back!
Andie Depass believes the other side, that thin veil between life and death exists.

She also believes that all of us at some level experienced one of these issues above.

If not in your current memory bank, somewhere within your organism.

Your bio sphere has a resonance, a current of awareness that will have you feeling anxious just hearing or seeing the words
How Do You Know Entities Are Affecting You?
When you've had an experience that created fear, confusion or anxiety is normally when Beings latch on to you.

If there's something that you're blocking out…

And often you're not even fully aware that it happened because your mind does such a good job of hiding it.

So if there's something you don't want to think about, then this is often a tell tale sign that the Being is aware of it and decided to hide it deep in your subconscious mind.

What I mean is you had an experience and it totally put you in a tailspin because you couldn't deal with it anymore.
So It Gets Buried Deep Within You…
You've made an agreement with it.

It just needs to stay buried deep within your sub­conscious because you can't deal with it at the time.

You believe that if you talk to your friends and family about what has occurred they'll think you're crazy, that you've lost it and begin to leave you.

You never want to experience this again and so it's never brought to the light.
Because at the time you didn't have tools and resources to assist you mindfully.

Your system compartmentalizes the experience, leaving it unresolved so it became a shadow that's following you everywhere.

So you rationalize that as long as no one knows "I am OK!"

Still you don't feel fine... and this has now taken residence in your sub­conscious and you are now performing under its authority.
Entities, Shadows And Implants Need A Body To Play With
What Makes You A Target For Entities?
Entities strike when you're at your weakest.

They easily take advantage of someone who is depressed, angry, defeated or lost in a numbing routine.

If you find yourself doing things you didn't really plan on doing, it's usually because that formless thought form is using your body to get things done.

So if you know what you "should" be doing but struggle to actually get them done then an entity is probably involved.
Other Key Signs Of Entities...
Losing time is also a sign that you have something going on because Aliens are often involved in time lapses.

So if you ever get to the end of the day and wondered where all the time went… you could be affected by Alien entities.

Plus going to hospital, having surgery, dentistry and such places are also a popular hang­out for entities looking for their next host.

Simply because you'll be in your most weakened state while sick or ill as well.
So What Can You Do About It?
Because we are now in a Charged Vibrational Field of change and at the Dawn of a New Age... much is happening with the awakening of Souls who came here to facilitate this transformation.

Everyone is awakening at some level and we are all clearing darkness out of our fields.

Mutations of Light are now being restored and our Creator is given us these bodies to assist Humanity to the Truth of YOU.

Much needs to be achieved in a short time so it's important to return entities back to their light.

To break curses, mindfully tend to your Dome, and restore the body health to optimum levels.

We all need to be mindful on purpose.

All Shining Stars Had To Shed A Lot Of Debris Before They Began To Glow. So Do You…
All shining stars, had to shed a lot of debris before they began to glow. So do we….
I Chose Andie because She is so Gifted!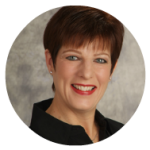 "Andie is coaching me to learn how to be in the Present NOW instead of in the future or the past. She is also helping me release judgment about anything and everything that is in my Present which I find challenging. She is a Gift from God as a Coach!"
~ Joanne Justis, Chaldean Mathematician
Here's what the package includes
1. Grounding MP3 99.00
2. Bubble UP MP3 99.00
3. Emphatic lens MP3 99.00
4. Radiate your Gratitude MP3 99.00
5. 2 classes 45 minutes each with Q&A 600.00
6. 1 Live Group Call
7. Personal 30 minutes call with Andie 300.00
4 MP3 are about re wiring your inner self to shine and get to a relaxed and blessed experience of well being. The 2 classes will be all about you becoming aware of what is happening within you. Learning how to scan your body, your field.
ORDER PACKAGE A
4 MP3s + 2 (45 minutes) recorded classes with Q & A + 1 Group Call
Discount: 90% Off
Total Package Value $996
From Heartache to Joy
Special
 Offer
$109
$98.10
ORDER PACKAGE B
4 MP3s + 2 (45 minutes) recorded classes with Q&A + 1 Group Call + Personal 30 minutes call with Andie
Discount: 85% Off
Total Package Value $1,296
From Heartache to Joy
Special
 Offer
$197
$177.30
This grounding techniques is different. It addresses both the emotional and mental body, which will release holding thought patterns, emotional magnets
Very special cleaning and clearing your field techniques that you will learn quickly. It will help you sleep better at night
Enjoy your life with a sense of well being and controlling the sensor of your emphatic 2nd chakra
This mediation will result in elevating your vibrational field. Creating a more define HUE of Light within your sphere.
2 recorded classes of 45 minutes with Q&A
Format: Instant teleseminar access
These classes will be about you, I will also introduce new tools with each class and 1 new activaton per class
1 Live Group Coaching Call
Date & Time: Monday, November 19th, 2018 at 5:00 PM Pacific
This Group Coaching Class will focus on learning how to:
Use the light of love
Liquefy it into our physical body so that we can excavate entities that do not belong there
Access multiple ligaments and portals to remove dug in dark energy from your body
Bring you lasting relief from entities, implants, aliens, and other foreign spirits
Liquid Light Energy Begins - MP3
In this audio, Dr. Andie DePass leads you through a Morning Meditation for her Dimensional Consciousness VIP group.   This recording focuses on the light of love and the love of light.  You will feel the liquid light energy within your body.  Taking this energy, you will focus on manifesting something that you desire and set specific color tones in order to receive that outcome.
From Heartache to Joy Special Offer $109
$98.10


*** 90% Saving ***
Includes everything in Package A Plus
One 30 Min Private Consultation with Andie
Format: Teleseminar private recorded call
Clearing entities, lineage, scanning field and body for any darkness. Activating your BIO DOME, giving a new approach on your well being
Removing Entities with Andie - MP3
Total Package Value $1,296
From Heartache to Joy Special Offer $197.00
$177.30


*** 85% Saving ***
Andie completely changed my life!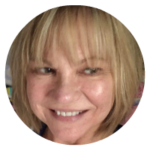 "My experience with Andie DePass was truly life changing. I took Andie's class, I had a 1:1 session, and I can say first hand her process is extraordinary.
Her intentions for your growth are Divine. Combining her years of knowledge and research, with her compassionate nature, she will help you to reach further than you could imagine and become your highest and best self. ! She will take you to your Truth, she has a way of tapping into whom you really are, even if you forgot, and help you realize you are a beautiful soul.
She makes learning, growing and change a joyful process. Change and being honest with yourself can be ugly and Andie makes it doable as she walks with you at your own pace with a smile on your face. She is pure joy.
Her tools are so very effective. She will give you new spiritual routines to do on a daily basis to strengthen you along your path. I resonated with Andie and her powerful tools brought me such love and peace. Using her tools with consistency, you will be so amazed on how you can shift your life immediately.
Andie's work is for everyone, if you are new to a spiritual path or if you are well on your way, no matter, she has the personalized healing for you. !
If you want your life to look different, I highly recommend Andie DePass. "
Gratefully,
~ Annette Lowe
Andie removed a heavy dark energy which had been engulfing me for most of my life - everything feels so different now!
"This past week I was blessed with a session with Andie Depass..pure grace.. Am still in the midst of processing the gift of Andie..
At first our Skype was acting up then the phone!! I knew then there was powerful energy among us!!
Two weeks prior I had shamanic spiritual surgery..it was this shaman that recommended to connect with one who can remove curses or heavy darkness..I was surrounded and engulfed by darkness prior to the surgery..
Initially Andie became very ill upon our contact..sorry Andie..yet at that moment I knew that finally someone could see and feel that roaring ugly dark thing that has followed this being..Huge relief..
With that Andie through the Divine forever erased deleted removed that energy..that heavy dark ugly thing is gone..
After years perhaps centuries one can see where this would be much to process..Yet there is feelings of hope deep hope that all will be well now..that there is an approaching peace..there is release with sadness..there is faith that home so desired will be presented..there is gratitude and deep hope and deep breathes..
Today is a day of rest..everything feels so different..
Thank you Andie..Thank you for your amazing gift thank you for sharing ..."
Much much Love..
~ Caitlin S Wolf
Andie freed me from three entities which had been deeply affecting my digestive system for three years!
"I would like to thank Andie Depass from the bottom of my heart for my session today. It too was an OMG experience.!!!!!!! She cleared 3 entities that has played havoc with my digestive system for the past 3 years.
One entity did not want to leave and she took it on herself.I am a healer myself and during my sessions I feel the clients emotions and would belch in varying depths during the sessions.
I too had imprints that affected my visibility as a healer and not wanting to be seen.
I am elated with the session today and so look forward to the classes offered with this purchase. If anyone is questioning having a session with Andie I would definitely recommend her because she is very unique and
truly gifted with a very generous and Loving disposition.
She also recommended eating food of the season and no gluten (glue). She has so much information to share."
With much Love, Light and Gratitude . Blessings..
~ Sandra Howie
In 30 minutes, Andie told me what my life and soul's purpose is, and cleared what had been blocking me from moving forwards with it!
"OMG!!! I purchased Andie DePass's package. Just finished my 30 minute reading with her. She is truly amazingly gifted. She immediately focused in on my purpose here, what a gifted healer and spiritual messenger/teacher I am and how I'm supposed to be doing this on a world stage. While I DO feel that and everything she said resonated with me, I asked why that isn't happening just yet. She immediately got the imprint I came into this world with that is blocking my trajectory and my soul's purpose. As soon as she said it, I knew it was spot on. Now, that it's clear, I can move forward and BE VISIBLE and of service for the good of all in the way it was intended for me to be. Can't thank you enough, Andie!!! If Andie's perceptions are accurate, in the future, I may be one of the people you have on your show, Eram!!! Can't wait for your classes, Andie!!! Much love, light and blessings"
~ Sharon Rinaldo
Andie completely rewired my DNA and cut ties with all the people whose energy I had taken on throughout my life. Afterwards, I felt divine presence and such joy!
"Thank you so much, Andie Depass for the energy activation during our session today! Andie completely rewired my DNA to cut ties with all the people whose energy I had taken on throughout my life. Afterward, I felt divine presence and tingling up and down my spine and so much joy! I was a little dizzy but very energized. She said I would no longer get triggered and could easily observe and allow things to pass so that those things can move out of my body permanently. I was ready to get to the core of my being so I could be free to move into my highest state of self and really get to know who I am. I bought Andie's package before I began my new job yesterday and I could already feel the energies working. It turns out I love my new job and the people are so nice. I'm so excited to start her classes next week and see what unfolds in my life. I just know things will get even better!"
Much love
~ Linnea G Jordan
Andie went to the heart of the cause of my money issues and fixed it.
"Hi beautiful souls! I would like to give my testimony about Andie Depass! I was very lucky to get a one on one free session with the Backstage pass from FHTJ. She is the real deal and can help you with anything.
She picked up what was the problem with me that I have always had money issues. In a previous life my cup of life was broken and we fixed it.
And my life has become better. And with her new Angel's Prosperity Team is amazing. So many new tools to learn. Can't wait for her call tomorrow on FHTJ. I highly recommend her. If you want life to get changed for better please listen to her call and I am sure you will love her too. And her call is tomorrow as it is also super new moon in Aries."
Blessings to all!
~ Diana Petrova Tehrani
I bought Andie's package on the strength of the energy of Eram's email and Andie's photo
"Hi All, I also had my session with Andie Depass today, actually just now. I have to let you know that I bought the package without listening to the call. Eram Saeed sent the access to the package on Sunday night before the call. Based on the energy of the email and her picture I knew I had to work with Andie Depass. On the call, she helped clear me of two entities and created space in my energy to help me create my dream. I was able to see, feel, know and create the image of me creating schools in this African city in Ghana. My friend Christina and I were standing there, hugging each other, thanking God and each other for the school and the students and teachers filling in the school for first time first day. The sun was shining its golden light out onto the school, the priest was blessing the building, and Source was blessing the whole space. It was my dream come true and I know it will. There was so much energy filling me up and love filling up the image. The visualization was real and I knew in my heart that this will be true. My knowing said so. Andie also gave me advice to love me and to practice loving me. I intend to see what's right about this in my future. I intend to speak out for myself to be able to make this dream come true. It feels like the great plan is coming together into the highest manifestation i could ever ask for in my life. I love Andie. Thank you Andie so much. It is so real so true and so created. Thank you Thank you Thank you. Love Gratitude and Light always!"
~ Sandhya D Srivastava
"Since taking Andie's Entity class I have felt a gradual and steady release of layers of imprints and patterns that have been running my life and which left me depleted and rarely feeling like myself. I knew that I have not truly felt like myself for tens of years, except for rare occasions of clarity and joy. Even though I was used to this way of living, I felt a deep sense of longing for being back in my own skin and being myself.
With Andie's graceful assistance and work I am returning to my own true self. In a one-on-one session she really got the ball rolling with removal of some entities that had been occupying my valuable personal life and distracting me with concerns, emotions and reactions that I had taken on from them. This enabled me to continue with more clarity to begin living as the person that I am. This also helped me see additional areas of my life in which I have been living out the patterns of others. I had been so frustrated, depressed, and resentful, feeling that I was living so, so many other people's unfulfilled lives for them and never having my own. Now it's possible to take the reins and say, "No more, there is something better, there is my own self and a real life to live."
I especially appreciate her calling on the angels, ascended masters and more for their presence and assistance as we do our work. It is a reassuring reminder that the universe is "peopled" with many loving beings who work with us and beyond.
Andie's two classes contain powerful activations for returning to oneself, removing entities, imprints and the residue left in the system by occupying forces. I have used these activations again and again to further the work we began. Also, the gracious Q & A calls with other class members have been so instructive and healing, focusing on specific situations which most everyone can identify with and receive help with. She also provides support, always replying to any questions I have had. It's wonderful to know I can ask and receive help.
Andie is a master of her practice and I am very grateful to be working with her. Her voice alone contains a healing quality and it's clear that she knows what she's looking at and how to proceed when she works with energy. Thanks Andie!"
~ Kathleen K, US
About Andie DePass: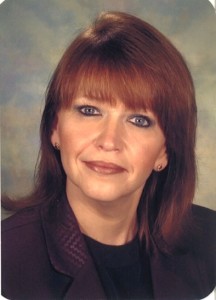 Andie has for years helped many people find their Spiritual identity. As a Healer and Life Coach, she has dedicated a lifetime to learning healing modalities, and she has studied Schools of Mysteries. Andie is a certified Reiki
Master, NLP Practitioner, Emotions Code Practitioner, and Quantum Energy Healer. Inter Dimensional Karma Healer. Soul Frequency Expert.
Andie comes from a lineage of magicians and healers. Her Great Grand Father on her maternal side was a Medicine Man for his American Indian tribe of Iroquois on the Saint Laurence River. She was born gifted with the capacity to time ­travel outside of her body.
Andie was divinely given a Plan for a Time Tunnel to pass through during your birthday month to facilitate reconnecting you with your divine Purpose at this time on our Planet. Andie offers this Soul Frequency ConsciousnessTM (SFC) Process at a time when the 5D Consciousness is now bathing our Beautiful Blue Planet. The SFC Process assists us in awakening to prosper and peacefully spread consciousness from the first to the second wave of Ascension, which will last 7 years.
As an Author, Healer and Soul Frequency Consciousness Coach, Andie guides your connection to an abundant more fulfilling experience of life and knowledge with Peaceful Grace and Freedom to choose.
ORDER PACKAGE A
4 MP3s + 2 (45 minutes) recorded classes with Q & A + 1 Group Call
Discount: 90% Off
Total Package Value $996
From Heartache to Joy
Special
 Offer
$109
$98.10
ORDER PACKAGE B
4 MP3s + 2 (45 minutes) recorded classes with Q&A + 1 Group Call + Personal 30 minutes call with Andie
Discount: 85% Off
Total Package Value $1,296
From Heartache to Joy
Special
 Offer
$197
$177.30
DISCLAIMER: The information on this site is not intended or implied to be a substitute for professional medical advice, diagnosis or treatment. All content, including text, graphics, images and information, contained on or available through this website is for general information purposes only. Please see a medical professional if you need help with depression, illness, or have any concerns whatsoever.
WE DO NOT OFFER MEDICAL ADVICE, COURSE OF TREATMENT, DIAGNOSIS OR ANY OTHER OPINION on your conditions or treatment options.SERVICES OR PRODUCTS THAT YOU OBTAIN THROUGH THIS WEBSITE are for information purposes only and not offered as medical or psychological advice, guidance or treatment.
CONSUMER NOTICE: You should assume that From Heartache To Joy has an affiliate relationship and/or another material connection to the providers of goods and services mentioned on this page and may be compensated when you purchase from a provider. You should always perform due diligence before buying goods or services from anyone via the Internet or offline.
REFUND POLICY: Please know that in order to honor the Law Of Energy Exchange, all exchanges need to be fair energetically. We love and honor all of our valued listeners and speakers. We are happy to offer a no questions asked, 30 day Money Back Guarantee to our customers to help them decide if a certain product works for them or not. However, in order to honor our speakers and their hard work we can only offer refund on one package for every customer per 90 days. Multiple refunds by same customer within 90 days will not be accepted. If speaker's offer involves personal sessions, then guarantee will be voided if the session has been availed. Additionally all refund requests should be sent within the 30 day guarantee period. We thank you in advance for respecting the energy exchange.
Copyright © 2016 - Eram Enterprises Inc - All Rights Reserved