Success Stories from Customers who bought this program!
" A big Wow! I can't believe the changes that I am getting from only listening to the mp3's. I haven't even booked my session with Dawn yet.😊" ~ Beth S.
"These recordings are Powerful and I can actually feel like my old wombs are disappearing after a week of listening. What a Miracle! Thank you" ~ Steve
"I am amazed by the "Source" energy in these mp3's. I can feel the old stagnated energies leave my body. I have never felt anything powerful." ~ Janice
"Thank you Dawn Crystal for your gifts of Sound healing. I feel like I can manifest anything! I feel so good Everytime I listen to the recordings." ~ Tanya M.
"Your sounds are so different but I notice after a couple of days of listening that I am receiving more opportunities to receive more money. And the best part is that I got a unexpected check in the mail for $1000.
Thank you Dawn for your work, it is miracoulous!" ~ Sara V.
"I bought this package because something in my heart told me to do it. I am so glad I did because the healing that I am receiving is so beyond the results expected. I am not only healing my money blocks but I am healing my Soul .
Thank you for bringing your gifts to the world ." ~ Anne P.
Dawn designed this program for "Everyone"
No Matter what age you are or what chapter in life you are in, this Program is for You!
This program​ can help you:
Attract more Wealth & Money Easily!
Start feeling newfound passion!
Start to experience sudden rushes of creative ideas!
Transform your attitude toward money for the better!
Find yourself living in a state of optimal work-life balance!
Experience serendipitous moments in your everyday life!
Transform yourself into a catalyst for positive change!
Best of all! All these mind shifts, coincidences and opportunities get more and more" profound"as you continue working on your Abundance Blocks- until eventually in just a short period of time from now, you can enjoy the kind of abundance and wealth you once thought impossible.
Here's what others have said about Dawn's work:
"Wow! These Source Frequencies are putting me in the Abundant Flow of Life!!! I Love it!!!"
"I Love these Source Energy Frequencies & all the Magical
Abundance now flowing to me Easily!"
"I Love the sound Frequencies and all the Abundance that is Coming to me from ways I never could imagine! Thanks Dawn Crystal! 😊"
"I Love the Source Connection of Energy & Being in a constant state of Receiving! I am now starting to receive money from Everywhere!"
"I Love all Dawn's programs and the High Frequency Energy she gives is beyond anything I have experienced before. I am enjoying being in this abundance flow of Unlimited opportunities! I just received a check in the mail for $3000! Thankyou!"
Total Package Value: $500
From Heartache to Joy Special Offer: $197

FLASH SALE: $147
How to permanently remove your Abundance Blocks...
If you're not earning what you should be, you need to permanently remove your Abundance Blocks Fast!!!Your existing energetic frequency and subconscious thought patterns will always pull you back to them.The key to liberating yourself from them is to go to the source- the part of your personal energetic field known as your Abundance Frequency.

Dawn Crystal uses her unique gifts from "Source" for tapping into people's energy fields. She has created techniques for accessing your Abundance Frequency and systematically removing all blockages that are holding it down.

It's a liberating, exhilarating and life changing process that you will experience when you start this program!
The complete collection of audio recordings that have changed lives and created a community of "Raving Fans"!!! In each session you'll experience a powerful and immersive process that taps into your energetic frequency, access your sub-conscious mind and liberates you from a specific Abundance Block.

It is as simple as putting on your Head-phones and seeing the positive changes start happening Right-Away!!! 😊
"I totally look younger!! She isn't kidding about the facelift! Thank you for the generous clearing Dawn. Nice bonus"
~  Mary from (Michigan)
"Hi Dawn, thanks so much for the session earlier I feel much lighter already and am looking to clear even more.I'm always so appreciated for your healing. It's really a blessing that you are providing this healing to the world. :)"
~  Aicha NY
"One of my friends is a yoga trainer and she told me before we went to.meditate with our group listening to your healing mp3's. She had a stressed neck and shoulders and had pain especially above the middle of her back.
After listening to your healing mp3, She told me that she was taken up with extreme peace.
The other members of our group felt totally happy! One of them was crying Joy! Some of them felt all their cells vibrating and I got a nice warm feeling as if I was wrapped in a warm blanket or Angel Wings.
They want to give you a Big Warm Heart-Hug! With all love, respect and gratitude and blessing dear sister!"
~  Marga (Netherlands)
"Do you know when in a good musical people sing whenever words cannot convey the beauty and complexity of emotions?it´s like only music reaches those heights that enter our hearts in a big way like Victor Hugo put it: Music expresses that which cannot be put into words and that which cannot remain silent,and so when I heard Dawn for the first time I felt it.
​
Her sound healing may not be music but it still appies and with a spiritual touch.I had an issue with being overweight all my freaking life,no matter how hard I tried.No other specialised healer could facilitate healing for me(results) and I knew I had to keep looking.I cannot say this enough but I am so thankful and blessed I came across her.She was who I needed.She is a powerful and ever so humble healer.I am in awe and I totally recommend her.Needless to say the first two days after her monthly 30 minute clearing and a 2 minute mini healing I lost 4 pounds which I wasn´t able to shed even with two week´s worth of the strictest diets.I am not exaggerating,these were real results,in two days.If you haven´t booked a session with her yet.Go for it!You won´t regret it.Your time won´t be wasted. "
~  Jana Boer
From Heartache to Joy Special Offer $197
Flash Sale: $147

Refund Policy: No Refund after Remote Healing Start
Clear past , present, future time-lines
Clear all known or un-known blockages
Clear all belief systems
Jump- start your journey into Abundance. Connect to "All that is" the Creator (Source) to allow your energy to flow into Abundance in all areas of your Life!
Clear past, present, future timelines
Clear all known or un-known blockages
Clear all belief systems
Step into the "Driver's Seat" to take full control in manifesting your Abundance!
Clear past, present, future timelines
Clear all known or un-known blockages
Clear all belief systems
Eliminate "All" Clutter from your system.
Clear past, present, future timelines
Clear all known or un-known blockages
Clear all belief systems
Begin "Sowing" the Seeds to grow your Abundance!
Clear past, present, future timelines
Clear all known or un-known blockages
Clear all belief systems
Become a "Landscape Gardener" for your own Abundance and identify how you want your Garden to evolve and flourish in a Joyful way!
Clear past, present, future timelines
Clear all known or un-known blockages
Clear all belief systems
Keep the Energy of change flowing forward around manifesting Abundance!
Getting clear on your future
Clear past, present, future timelines
Clear all known or un-known blockages
Clear all belief systems
Clear everything that is stopping yourself before you get started. Tune in with who you really are!
Clear past, present, future timelines
Clear all known or un-known blockages
Clear all belief systems
Get clear on what you really want. Clear all binds that clutter your finances in your Life!
Clear past, present, future timelines
Clear all known or un-known blockages
Clear all belief systems
Ready for the "Big Leap"! Make a stronger connection to your happiest future reality to dreaming Big!
Discover the Ultimate You
Clear past, present, future timelines
Clear all known or un-known blockages
Clear all belief systems
Allow the "Perfect You" to shine through. You too have the "Perfect You" inside yourself to Shine!
Generate your Future Self
Clear past, present, future timelines
Clear all known or un-known blockages
Clear all belief systems
Establish yourself as an Infinite being with Infinite potential ahead! So you can move forward confidently & powerfully & Connect stronger into the light to see your "Future Self"!
Turning Blocks into Profits
Clear past, present, future timelines
Clear all known or un-known blockages
Clear all belief systems
Open up to more opportunities and manifest your "Inner Millionaire"!
Clear past, present, future timelines
Clear all known or un-known blockages
Clear all belief systems
Destroy all doubts so you can take empowered action & Align to your "Souls Birth-right" of unlimited Wealth!
Clearing lack of Self-Worth
Clear past, present, future timelines
Clear all known or un-known blockages
Clear all belief systems
Create powerful money channels and fill your body with "Light & Love" to Receive!
Clearing your Financial mess
Clear past, present, future timelines
Clear all known or un-known blockages
Clear all belief systems
Clear negative energy loops and access the perfect balancing point between "Giving & Taking" to open a "Fire-hose" of Abundance!
Clearing the Fear of Scarcity
Clear past, present, future timelines
Clear all known or un-known blockages
Clear all belief systems
Smash away "Fear of Scarcity" to regain the flow for "Giving & Receiving" energy of generosity and how to fill yourself up with light and open to Life's Treasures!
Clearing the Blocks to Welcoming and Receiving Abundance
Clear past, present, future timelines
Clear all known or un-known blockages
Clear all belief systems
Cultivate the talents inside that let you get paid for being you! Dig-deep inside yourself, un-earth hidden talents and finally realize the purpose of money in your Life!
Over the next 30 days, you receive powerful energy healing directly from the highest level of Divine energy from Source!
Dawn will specifically customize this quantum energy to help you remove your abundance blocks for good!
This is tailored to your unique needs so that your healing will be maximized.
Dawn will target and heal abundance blocks that are unique to you so that you can remove those blocks once and for all and live the life you imagine!
The healing quantum energy is sent 24/7...
That means your blocks are being worked on NON-STOP, even while you're sleeping!
You'll wake up feeling motivated, confident and ready to move towards your dreams.
Best of all, you don't have to do a thing...
...just sit back and receive this potent energy healing.
Dawn uses remote healing techniques so you don't have to lift a finger.
The more open you are, the greater the results – and you can start seeing it in MINUTES!
LIFE DOESN'T HAVE TO BE DIFFICULT...
CHANGE YOUR LIFE TODAY!!!
From Heartache to Joy Special Offer $197
Flash Sale $147

Refund Policy: No Refund after Remote Healing Start
Just listening to this your MP3 only once. My sugar cravings have reduced considerably, my face glowing, my hair is considerably thicker and shinier.
"Your anti-aging package has been AMAZING!! I had only heard the Youth Elixir MP3 once and my sister in law commented on how my face was glowing. She couldn't stop going on about it. I had not told her anything about your program so she had absolutely no idea that i was listening to your MP3. Also i have noticed that my sugar cravings have reduced considerably.
​The other amazing thing that's happened was while listening to your hair, skin and nails MP3, i felt tingling on my scalp almost like little ants crawling on my head. Not a joke my hair is considerably thicker and shinier and this too after just listening to this your MP3 only once. Absolutely love your programs.
Thank you for sharing your gift with the world"
~  MC Australia
Back pain immediately felt better. Sore throat went away.
"I recently purchased Dawn's Anti-Aging and Get Out of Pain Forever program. I listened to the MP3 for back pain, and immediately my back felt better. I had a sore throat the other night, and listened to her throat to lungs MP3, and my the soreness went away. I have to repeat these and, I think, do the rest of the program to get to a "final clear" - where pain does not return. One MP3 at a time though!
Thanks Dawn!"
~  Bonnie
Nails noticeably growing, the ridges have lessened, skin is softer,and glowing. ​Coughing and wheezing gone. Back and shoulder pain disappeared
"Overnight my nails were noticeably growing and within a week, the ridges have lessened. My skin is softer and a rough patch on my chin is nearly gone. And my skin was glowing, like I had a light bulb inside of me. Right away!
​The winter depression has also lessened, and I was able to attend a family function that for years I had not gone to this time of year, and as well, my energy levels are up, which isn't usual for this time of year.
​Coughing and wheezing has lessened; almost gone now. Back and shoulder pain disappears too! Well worth the price! And this was all within two weeks of listening to Dawn's MP3s."
~  Alice
I was able to walk down the stairs with absolutely no pain in hips or knees
"Dawn Crystal is a pure channel, meaning she is egoless in her work. She fully allows Source to move through her to client unobstructed and unaltered by any human ego mind distortions. I found myself fully able to trust and therefore open fully to Source Energies. The next morning I was able to walk down the stairs with absolutely no pain in hips or knees. Not only is my body healing, but the healing ripples from body up through my human mind, clearing out distorted thoughts, beliefs, mental constructs that caused the physical 'dis-ease' initially. I loved working with Dawn. She is so True and Pure in her work, her intentions and heart. I am so grateful for her assisting me in finding the 'light' I could not identify alone."
~  Kathy Kirk
Energy Shifts Integrated Completely
"I have neurodermitis since 6 weeks of age (now i am 49) and many problems with dry skin. After listening to the mp3 concerning the Skin I had a sudden memory of an agreement between my higher self and me before incarnating into the current life about going to have skin illnesses. I was surprised about this memory as I had forgotten about it. My higher self asked me now if I wanted to terminate the agreement. I answered that I would only want to have it nullified after having full filled all the reasons why the contract was made in the first place. I presume I will live with it for a while longer, but I don't feel so bad about it anymore.That this communication and memory came up is a sign for me that your Sound healing works.Also while listening to the chakra clearing during the interview on the tele summit tears came up from my inner child and I felt unconditional love. There were memories of the peace and love that was in the universe outside the physical incarnation..Memories of that peace were new to me as well.
Thanks for offering your Sound healing to the world."
~  Tatjana
"Hi Dawn,
It has been a glorious week since our treatment. My overall health seems to be substantially better. My head tremor was dramatically reduced most of the week.
Thank you for sharing your gifts.
Love & Light "
~  Elaine (FL)
"Thank you for a wonderful clearing!! I will feel more energized, vital and regular.
Thanks again! You are a blessing to the world!
Peace, serenity and blessings!"
~  Christine (Canada)
"Hello my name is Jeffrey, awhile ago I hurt my hip and after a long recovery time which included physical therapy and chiropractic work. I noticed I started to get low on energy. By a chance meeting I met Dawn and with an open mind I scheduled an Energy rebalancing session with her. I believe that the combination of my receptiveness along with her energy soothing sounds made this a successful session. Afterward I felt more at ease. I noticed I had more sustaining energy, and I didn't have the crash at the end of the day. If you are experiencing any type of sluggish syndrome and are looking for an alternative to medicine. I encourage you to give Dawn a try, I'm glad I did"
~  Jeffrey
"Dawn has a true gift with her Energy work and Sound healing. Love her! :)"
~  Joanne V.
"Dawn Crystal's healing energy is amazing! The first time that we spoke it was unrelated to her gift. At the conclusion of our call, I told her that I felt so much positive energy pouring through the phone and that I've never experienced that before. That's when I learned of her gift and I immediately booked a session with her. She helped me clear and shift blocked energy that kept me stagnated in certain areas of my life for more than 10-years. In less than 2 months of working with Dawn Crystal, my life was transformed with ease and grace! Dawn is a gifted healer. Step into her world and prepare for your transformation."
~  Sandy O.

"Wow, thank you Dawn for the mini healing, I am feeling lighter and more energized and I didn't mention the pain I had in my jaw has evaporated I feel amazing, much gratitude and love returned a million fold"
~  Anna D.

"Hello dear Dawn this is from Maria you worked on me on the live call yesterday. I do feel so much better this morning. I am currently in Austria so it is morning for me.look forward to work with you after next month."
~  Shremaria
"In early 2017, I heard Dawn Crystal speaking as a guest on a tele-summit. She was helping people with their pain issues by using her powerful toning sounds. I was intrigued, so I called hoping to have a mini on-air session. My call was answered and I asked Dawn if she could please help me get rid of regularly occurring migraines (3-4 times a week, for decades). She said, "Sure, that's one of my specialties." At the time we spoke, I was happy to already be feeling good. So I couldn't give her any immediate feedback. That was about 8 weeks ago. I have been migraine-free since our mini on-air session. Incredible!!! I am grateful to finally feel so fantastic! A couple weeks ago, Dawn made another appearance on the telesummit and I called again. Dawn helped clear several weeks of constant intense body aches I had been feeling. It's such a relief to Feel Better Again!! So I purchased her healing package that included a personal session, which I just now experienced. Dawn helped me clear a lot of old family energy that had been causing strange body pain. She also helped energetically clear the way for me to buy a home. It was such a treat to work with Dawn and experience life in a way that is more beneficial to me. She has a lot of integrity and heart. I am so appreciative of Dawn's healing energy and toning. I feel like a million bucks :)"
~  Kelly F. (CA.)
"Hi Dawn .You worked on my right knee issue during the call and I am here to report that my knee is 100% better. It started to ease gradually and I was waiting to see how it held up after 3 days. One word: AMAZING! My knee was stiff and achy during the call but has regained suppleness now. I feel it looser and my movements more fluid. You said it was ancestral and you were not sure if the call was enough well I can tell you that you are a miracle woman for me cos it was certainly more than enough. Thank you thank you thank you! You are a blessing and I am infinitely grateful for your help. "
~  Rym D.
"Great call today. I am in Pennsylvania and I sent in a request for my hip and lower back and left foot. My hip is still warm and the energy is moving the pain out. I also felt the energy as you sent to others on the call. Much pain moved out through my left side. I had breast cancer in the left breast. I can't wait to meet you"
~  LuAnn C. (PA)
"Hi Dawn, I was the one who was suicidal the other night when you were on Spaced Out Radio with Elizabeth Anglin. It took a little while, but as the night went on, I got progressively felt better and I wanted to thank you for that."
~  Lisa M
"Hi Dawn, since our phone session 5 days ago I have found my energy levels much improved and not experiencing all the aches and pains. My sleep has been far more peaceful as well. I continue to drink lots of water and feel that each passing day is healing my metabolism. Thank you so much for all the good work you are doing. God bless and love."
~  Shirley

"Hello, thank you for releasing David from my heart today on the call. My friend texted the number to me to join. I feel the relief of the grief leaving my body.."
~  Gretchen
"I was on the call with you. I had been hit in the back by a van. This knocked my hip out of alignment. When you worked on me on the call, it actually helped me with the burning that was in my both arms! I have been through alot of losses, and battles which has caused acid to just spill throughout my body. SINCE THAT NIGHT, THE BURNING ENDED IN MY ARMS! I still am healing several layers of old shocks, traumas.
Dawn, Thank you! Yes, whatever the sounds are come from Heaven's music, Angelic Healing Frequencies! I can listen to it all night and day"
~  Marlene
"Hello Dawn, I replayed the call from last night because I felt so much better after you helped me. I slept through the night without wakening up at all. I was well rested this morning. I purchased package B, because I wanted to communicate with you directly. Hopefully you will be able to help me with the issues I have been having. Thank you for helping me last night! God bless you."
~ Olga
"Hi Dawn, I just want to thank you for the incredible healing you gave me yesterday and I truly appreciate the extra time you gave me! I'm really looking forward to receiving your package. You can send it to either e-mail: K******@aol.com or r****@aol.com. Thanks again! I look forward to speaking with you in the future with great news about all areas of my life! Best of luck to you as well! With much love and gratitude!"
~  Kavita

"Dawn Crystal Maui is absolutely Awesome....her healing energy is Powerful!! Her Healing is instantaneous but it also continues to work & Move things out of your field hours & days later. If You suffer from Pain Dawn is the Healer to seek She is going to very busy as her Medicine has no side-effects Only Benefits!! Thank-You Dawn Crystal You are a Gift straight from the Divine 🙂 Many Blessings to You for the work you do!!!"
~  Destine
"I am so Grateful to have had my issues addressed....I slept so good ...and have had a very rough 4 months... Thank You to Dawn Crystal for assisting me....I felt so much calmer after the session...just knowing i was helped in some way"
~  Karen
"Dawn, hi, it's Yana, the last caller from Monday's show. I wanted to write a testimonial and since I couldn't find where to submit it, I thought that I'd just send it to you here: Thank you, thank you, thank you! Those few minutes working with you changed my life completely! Especially in the area of relationships. But most importantly, I finally feel the self-love that I couldn't before. I actually, for the first time in my life, feel deserving of love. Thanks again, Much love and blessings to you"
~  Yana
"Hi Dawn you spoke with me today on WMAP Radio, I can not thank you enough for my 2 min session. As I said on WMAP I have multiple autoimmune diseases one of which being psoriatic arthritis. I am always in a lot of intense pain to the point that my voice shakes when I speak, after my session I was amazed! One of the very first things I noticed beside my pain subsiding, I noticed when I was speaking to you and KC My voice was not shaking at all! It was totally awesome to hear my own voice again and to go through the rest of my day practically pain-free! I have tried Pharmaceuticals, essential oil's, and all kinds of holistic healing nothing worked. The only time I had any relief when I was deep in prayer with God and meditating. This is the first day in a very long time that my pain is either gone in some areas completely or not as intense! My brain fog is completely gone! I can go on and on. You have a gift and I feel the Lord brought you into my life today to give me some relief! Thank you so much for an answered prayer you are my angel! I'm very interested in speaking to you more about some things you said! If you could contact me and maybe give me some guidance. T*******@gmail.com Overwhelmed with Gratitude"
~  Tracey H. (New York)
"Hi Dawn, Thank you so much for the healing session today I feel More lighter and A sense of peace I have not felt in a long while. My friend even commented."
~  Jacqueline (Canada)
"Dear Dawn,
Thank you so much for everything you have done for me. Thanks to your Session I breath more freely and my soul is finally happy again. This won't be the last time I will ask for a session with you! I wish you a happy new year, happiness and divine love from the universe and all loving people on this earth. May God be with you and your loved ones"
~  Martina (Las Vegas)
"Dear Dawn, thank you so very much for the session yesterday. It was right on the money, and I really appreciate everything you did to clear me. I am feeling much lighter, and you really pinpointed some issues for me. I look forward to working with you again. Take care."
~  Jennie

"I just got Dawn's MP3s on Abundance... and, I am seeing results... that is, more money coming in and less stress..... during her 10 minute recordings time seems to stop..and, when they are done.... I feel like it has been 1/2 hour and I feel so different about money.... better different...... Thanks Dawn... you be rocking and rolling....."
~  Jay Wilder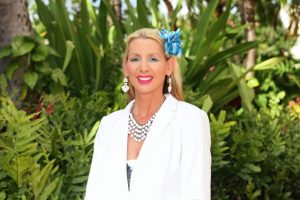 Dawn Krystal, A recognized Voice Sound Healer, Medical Intuitive, a respected Intuitive Life Coach, Soul Reader, Medium, Pain Release Expert & Best selling Author-(Pain Free Made Crystal Clear!). Is known as a LEADING TRANSFORMATIONAL EXPERT incorporating ancient wisdom for modern day success.
Dawn is passionate about helping people clear emotional and physical blockages so they can manifest from their Higher Self, step into their Full Potential and lead their lives and business in a way that align effectively with their souls purpose.
Dawn helps her clients to quickly release themselves from pain, emotionally and physically, and is an active mentor for entrepreneurs, CEO's & Celebrities helping everyone! Dawn is the "Go-To" person to get out of Pain Fast!!! "Only in Minutes"!
​
Dawn participates regularly on Global telesummits, Radio shows & podcasts. Dawn was recently interviewed by the Today Show, Dr Oz, Rachel Ray, The View etc. Dawn hosts her own radio show- Pain Free Fast & Easy!!! On the News for the Soul Network.
Dawn's unique sound healing CD is purchased by clients around the globe and she is available on both phone and SKYPE, as well as teleseminars.
​
Dawn lives a peaceful life on Maui, along with her adorable dog, Hoku
From Heartache to Joy Special Offer $197
Flash Sale: $147
Refund Policy: No Refund after Remote Healing Start
DISCLAIMER: The information on this site is not intended or implied to be a substitute for professional medical advice, diagnosis or treatment. All content, including text, graphics, images and information, contained on or available through this website is for general information purposes only. Please see a medical professional if you need help with depression, illness, or have any concerns whatsoever.
WE DO NOT OFFER MEDICAL ADVICE, COURSE OF TREATMENT, DIAGNOSIS OR ANY OTHER OPINION on your conditions or treatment options. SERVICES OR PRODUCTS THAT YOU OBTAIN THROUGH THIS WEBSITE are for information purposes only and not offered as medical or psychological advice, guidance or treatment.
CONSUMER NOTICE: You should assume that From Heartache To Joy has an affiliate relationship and/or another material connection to the providers of goods and services mentioned on this page and may be compensated when you purchase from a provider. You should always perform due diligence before buying goods or services from anyone via the Internet or offline.
REFUND POLICY: Please know that in order to honor the Law Of Energy Exchange, all exchanges need to be fair energetically. We love and honor all of our valued listeners and speakers. We are happy to offer a hassle free, 30 day Money Back Guarantee to our customers to help them decide if a certain product works for them or not. However, in order to honor our speakers and their hard work we can only offer refund on one package for every customer per 90 days. Multiple refunds by same customer within 90 days will not be accepted. If speaker's offer involves personal sessions, then guarantee will be voided if the session has been availed. Additionally all refund requests should be sent within the 30 day guarantee period. We thank you in advance for respecting the energy exchange.
Copyright © 2023 - Eram Enterprises Inc - All Rights Reserved