Attention: Healers, Coaches, Authors, Speakers and others passionate about helping people…
Do You Want to Build A
Successful Tele-Summit Business?
Learn the Exact Strategy, Tools, and Templates We've Used to
Created 6 And 7 Figure Tele-Summits So You Can Do The Same
We know your passion is to help people lead more fulfilling lives.
And you want to help as many people as possible.
But the biggest problem is getting your message to a wider audience.
Struggling Is Not Your Fault
We know what it's like to struggle in the healing business.

Unfortunately it's considered "normal" to scrape by financially (and we justify it by saying we're doing it for a bigger reason,, not for the money.)

Eram Saeed, creator of the global telesummit FromHearthache to Joy, was literally going bankrupt before she figured out this one business model that turned it all around.

Aimee Serafini, creator of Love Myself Love My Life, was wondering if she'd have to go back to getting a "real job".

But once we learned and perfected telesummits, our lives and incomes imporoved dramatically.

We are finally ready to share with you how exactly how you can do the same thing and help MORE people and make MORE money than you ever thought possible.
The Answer Is LEVERAGE through Telesummits
It makes sense that if you want to impact more people and be rewarded abundantly for it then you need to leverage yourself.

That's why we're taught to build an email list and create products… which usually just adds more struggle !

Yet we both have found an incredible way to fast track your growth and leverage.

And you already know what it is… Tele-Summits!
This One Thing Can Change
Your Business And Your Life
It makes sense that if you want to impact more people and be rewarded abundantly for it then you need to leverage yourself.

That's why we're taught to build an email list and create products… but that's a struggle in itself.

Yet there is one incredible way to fast track your growth.

And you already know what it is… Tele-Summits!
Eram Saeed - From Almost Bankrupt To 7 Figures
Listeners of From Heartache To Joy already know my story well.

My back was against the wall and I was facing bankruptcy (and other heartbreak).

Then I decided to launch the From Heartache To Joy Tele-Summit as a vehicle to not only help myself… but as many people as I could at the same time.

And it was successful from it's very first call.

FHTJ is now in it's 10th series and is a 7 figure business.

Just because I decided to interview experts in an area I was passionate about.
Aimee Serafini– Still Wondering how She got so "Lucky"
Aimee Serafini quit her corporate job to start helping people full-time in 2009. But like many of you, seeing one client at a time, for a few sessions, just wasn't paying the bills let alone creating a comfortable lifestyle, and she knew she needed to change her business model.

On a whim, she decided to try a tele-summit in January 2013.

By mostly interviewing friends and people with fairly small lists she was thrilled to take her email list from 200 to 700 people and an after thought sold the recordings for just $37 (she made $259 in total).

That may sound small, but for those of you just starting out, you know how exciting it can be to make a jumplike that in your list.

Seeing the potential, she enrolled in a tele-summit training program for $7,500… a huge leap for her at the time, involving taking out a new credit card...

On her very next tele-summit she made $25,000! Later that year she made $50,000 on the second one!

Since then through trial and error, her two summits each year bring in multiple six figures

Plus it's opened the door for partnering with bigger names who used to be "out of her league" (and she now considers friends).

She still wonders how she got so "lucky" to stumble upon this business model and figure out how to make it so successful!
Tele-Summits Can Change Your Life Too
All while HELPING MORE PEOPLE than ever before!
By launching a successful tele-summit you can…
Make an incredible living working just a few hours per day
Spread your message and gifts to the world
Become a respected authority in your niche
Get thousands of clients all around the globe
Grow your email list faster than ever before
Meet, work with and become friends with some of the world's top experts
Tele-Summit Success Is
What We're All About
Two years ago Eram launched a program called Tele-Summit Superstar Coaching.

It's goal was to take healers and make them into successful tele-summit speakers.

And it worked like gangbusters.

It launched people like Michelle Carter who said "I tripled my investment in the very first call" (by selling $21,534 worth of products).

You've probably listened to Lynn Wardrop by now (our most successful speakers on both of our summits)… well guess who launched her to massive success?
Here are some of our Tele-Summit Super Stars!
And Now Eram & Aimee are Launching…
Tele-Summit Producer Coaching
If you think being a tele-summit speaker is lucrative then imagine what it's like being the producer.

(There's a reason most big movie stars also start their own production company and are on the credits as Executive Prodcuers!)

You make 30-50% on each and every product your speakers sell on the call and during replays.

And that can be 10, 20+ speakers… we have over 50 on each series of FHTJ.

Plus you can even sell the replays of your tele-summit as well, because you own the interviews. You can use this content in many ways after the fact!

But you have to launch your tele-summit the right way to succeed.
But We Aren't Just Going to Tell You the HOW
We feel that this is our secret success formula you won't find anywhere else.

Clearing these blocks is what has enabled us to be so successful, so of course we want that for you as well!
We want you to succeed so we are including 7 live calls with top energy healers to release your blocks and beliefs that keep us all from success.
Our healers are going to help you clear issues like:
Releasing blocks to an abundant life
Overcoming of Overwhelm & Procrastination
Releasing fear of technology
Believing You truly Deserve a Career doing what you love with a comfortable income!
What Telesummit Producer's Course Involves
We are going to take you through an intensive [3-Month] coaching program with live group calls that cover…
Week 1 - Planning
For your very first tele-summit to be successful (and profitable) you need to start with planning.
In this section we'll discuss the different tele-summit models, to determine which is right for you, lead you through fleshing out your ideal client, and help you theme your tele-summit to match the results you want for success.
Week 2 - Preparation
Next we get you ready for launch by following our step-by-step process that we use for each and every tele-summit.
You'll discover How to find and sign-up speakers Receive our unique speaker invitation templates and materials that get speakers eager to participate.
Lists of what you need from each speaker with checklists to ensure a successful call including how they promote your summit to further grow your list.
Week 3 - Creating Your Tele-Summit Website
We'll show you how to craft an effective website that gets listeners signed up while promoting your calls and products.
This includes pages for your opt-in, speakers, replays, product sales, disclaimers and so much more.
Plus we'll show you the right tools to get everything created without needing to be a technical genius.
Week 4 - During The Event
A successful tele-summit needs a good host and that's what you'll learn here.
How to conduct interviews that lead to sales (it's not as simple as jumping on the phone and "chatting").
Plus how to get the very best out of your speakers and effectively promote each and every call on your tele-summit.
Week 5 - After The Event
Want to dramatically increase your sales… then pay attention to this section.
We'll share with you how to do replays that generate sales and all the ninja techniques for getting your listeners to take action on your offers.
And we'll cover how to help your speakers create new packages that sell over and over again.
Week 6 - The Technical Side
We're not going to lie to you and say running a tele-summit is a walk in the park on the technical side… there are quite a few components that come together to make it successful.
So if you're struggling with using email then this course probably isn't for you.
However if you have a decent handle on running a website and emailing your list (or managing others to do it for you) then there's not much more to it.
In this section we'll cover email providers, shopping carts, customer service and how to hire capable outsourcers to help you put on a stunning summit.
And we have tried and tested Virtual Assistants that can help you with all aspects of running a tele-summit if you just want the easy road.
Week 7 – Q& A and Wrap-up
After you've had a chance to assimilate everything we have taught you and see the whole picture, we will have our last weed dedicated to answering your questions.
Weeks 8-14
Between each telesummitcall with us, you will also have a call with one of our favorite energy healers who will help you clear your blocks and beliefs that interfere with success.
We have asked some of our favorite energy healers to lead these calls because we both know how important it is to be aligned energetically with what you want to do!
You'll Be Able To Ask Us Questions… Live!
This is a live coaching program which means you get our personal help.

You'll have time on each and every call to ask any questions you need to make your tele-summit the success it deserves to be.Plus a final Q&A call to wrap up.

And it comes with handouts, templates, checklists and specific software recommendations that we use every day to do this at the highest level.
Why Our Coaching Is Unique
We run 6 and 7 figure tele-summits each and every year.

That means we know exactly what works (and what doesn't) in the real world.

This is a highly specialized business and there are lots of ways to do it wrong (we know because we've made all the mistakes for you).
There is a reason that we have two of the highest converting tele-summits in the world, and why other people's summits have folded..

You definitely want to model yourself after someone already successful in what you want to achieve!
Why This Is The BEST
Coaching Program For You
If you've read this far then obviously you're interested in creating a successful tele-summit.

In this program we don't just give you the step-by-step plan to do that (including templates and resources we use in our very own business)…

We literally get on the calls with you to ensure your tele-summit is a success.

You'll also have the benefit of brainstorming with your other participants and supporting each other
Avoid the mistakes that many tele-summit hosts make that cut their profits and list growth significantly
Get the exact formula for tele-summit success that we've proven over and over again
Learn from two VERY successful tele-summit hosts (just follow in our footsteps)
Design the lifestyle of your dreams… working less while doing what you love
Discover how to do interviews that sell (the MAJOR SKILL that will make every speaker want to work with you!)
Remove the technology pitfalls with our recommendations and even get access to the same people we use every day in our business
Know which speakers will connect with your listeners and make you money (before you even book them)
Find out two important things you should NEVER let your speakers do on the calls (making this mistake can cost you thousands of dollars)
And this is just a small sampling of what you'll learn in this program.
7 Live Calls with Eram Saeed and/or Aimee Serafini taking you step by step through the planning, creation, implementation and maximizing of your own telesummit
7 Live Calls with our favorite energy healers helping you clear the blocks and beliefs to being wildly successful.
MP3s and Transcripts of the above calls for your fast reference
Templates and checklists for getting speakers, creating your website, sales pages, opt-in pages, and more
Specific technology recommendations for your website, email, shopping cart, and affiliate system
Open Q&A on every call to ask Eram and Aimee your specific questions
Private Facebook Group to interact with your fellow participants as you are all creating your summit
BONUS #1: Access to Eram's Virtual Assistants who can help you with the technical and backend– this is brand new and only people enrolled in this program will get the opportunity to work with them
BONUS #2: Your Human Design report based on your birth date, time, and location – which helps you understand your strengths and weaknesses
You'll gain the CONFIDENCE to attract QUALITY speakers and be a PROFESSIONAL from your very first call.
Which creates a powerful REPUTATION as a host… attracting more and more people who want to work with you.
All by following our step-by-step formula that enables you to start a successful tele-summit in the least amount of time (and investing the least amount of money).
You'll learn the shortcuts and how to streamline your summit so you aren't overwhelmed.
This is a live coaching program that will take you by the hand and turn you into a successful tele-summit host.

That means we can't work with tons of people…

We take our role very seriously and believe in quality over quantity so we will be carefully limiting the number of people we work with.

As you read this our slots are quickly filling with people eager to make a dramatic change in their life, their business and their finances.

Therefore we need to be very selective in who we let into our program.
Your success is our success.

That means we only want to coach people who can create a successful tele-summit.
We are looking for committed people who want to…
Make an amazing living and design your ideal life with tele-summits
Help tons of people and make a difference for your listeners
Become a famous authority figure with fans around the world
Meet (and become friends with) some of the world's most respected experts
Step up and dramatically increase your impact on the world
In short… if you're ready to PLAY A BIGGER GAME!
If you're feeling excited (and a little nervous) by this then we want to to take the next step with you!
Please complete the application here:
Remember, only complete this if you seriously want to move forward with us.

Once we review your application, we will be in contact if we think you could be a good fit. We'll discuss everything in more depth, answer all your questions and decide together whether our coaching program is right for you.
Secure Your Interview Now
Tele-Summit Superstar Coaching sold out in record time and we expect this coaching program to do the same.

We're also only going to work with a small group of people to ensure we can give you personal attention. all the help you need.

So think about it, but not for too long!… Get your application now see if this is the right path for you.

If it's not then no hard feelings… we can still be friends!

After all… it's better to take the next step and find out for sure than to miss this opportunity and be kicking yourself later.
This Coaching Will Not Be Repeated!
Just to be clear… we're not planning on offering live coaching like this ever again.

You have one chance to get personal coaching from both of us and this is it.

Applications will be accepted on a first come, first served basis.

So make sure you secure your space right now.
Simply fill out the form below and we'll be in touch to arrange a time to talk.

Remember… first in, first served (it's only fair).

And once all the slots are filled this program will be closed… forever.

So do it right now and don't miss out…[Insert contact form or response mechanism here]

We look forward to talking soon,
Eram Saeed (and Aimee Serafini)

P.S. Contact us now to find out if the Tele-Summit Producer Coaching is right for you.

This will be YOUR ONLY CHANCE to get personal coaching from two very successful tele-summit producers on how to create a business you love.

And we'll be closing the doors as soon as we're full.

So fill out the form above and get on our list right now.

You have nothing to lose and everything to gain.
About Eram Saeed: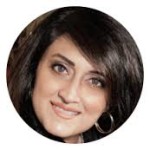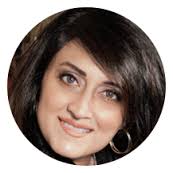 Eram Saeed is the founder of the telesummit series From Heartache to Joy. The global scale project focuses on helping women empower themselves through ancient self-awareness techniques and cutting edge healing modalities. This program assists people in releasing there pain, dissolving there fear, and transforming worry and frustration into love,joy, and abundance.
Eram is also the founder of Journey to Joy Foundation, a global initiative launched to eradicate crimes against women such as honor killings and child marriages and to educate 100,000 women in the Eastern countries over the next year. She has assisted domestic violence victims overcome grief and fear and gain control over their future. Eram has dedicated her life to empowering people to live life on their own terms and help others achieve happiness.
Eram has dedicated her life to empowering people to live life on their own terms. As a lender she has written several books, including a Best Seller, on credit repair and debt management that help empower average people to turn around their financial lives after bankruptcy and divorce.
Born into a culture of extreme restrictions for women, Eram went through tragic cycles of loss for almost 20 years. After decades of enduring abuse and financial destruction Eram contemplated ending it all. At that lowest point in her life, she discovered the key to unlocking the limitless joy and happiness that is within us all.
She has assisted domestic violence victims overcome grief and fear and gain control over their future. She has developed an in-depth program on the US Family Law System that not only assists divorcing couples in understanding the painful process, but also to heal and move on and to even avoid a divorce if possible.
Eram is also the founder of " I Am A Free Woman" Foundation, a global initiative launched to end crimes against the suppressed Muslim women in different countries. The mission is to eradicate honor killings and child marriages of Muslim females in the world within the next 5 years by educating and employing 100,000 adult Muslim women in various countries.
She serves on the board of GSRD, an organization recognized by President Obama for their role in working to bring awareness against Human Trafficking and protecting our teens in the US.
Eram is a local chapter leader for BraveHeart Women, a global vision focusing on harmonizing women with their own Divine Feminine and Divine Masculine energies, to work prosperously and collaboratively for peace on the planet.
From Heartache To Joy was founded by Eram Saeed in 2012. In 2 short years, it has become an industry leader. Eram believes that it is due to her mission and global vision to help empower women from around the world. The latest goal is to help educate 100,000 women from the impoverished regions of Pakistan. Eram believes that it is due to the imbalance of the Divine Energies in that region that is causing so much violence. Bringing the energies back into balance by empowering the Divine Feminine Energy through women will help to not only restore balance in the country, but bring peace to our planet.
About Aimee Serafini: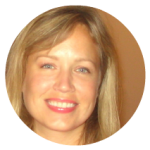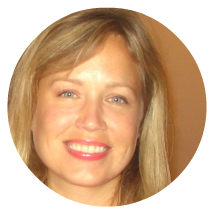 Aimee Serafini is a women's empowerment coach and an energy psychology practitioner specializing in helping women empower themselves to go for their dreams by loving and accepting themselves exactly as they are right now. She is the author of Loving All of Me: Even the Parts I Thought I Had to Hate, the creator of the Loving Food Loving Life event empowering women to explore and heal from emotional eating, and creator of the TANGO System for Happier Relationships™ to help women feel more connected and at peace with their relationships when they are the only ones trying to improve them. See this blog post for the reasons why she was motivated to help others through coaching and energy psychology.
She has advanced certification in Emotional Freedom Technique, and is a Certified Life Coach by the American University of Neuro Linguistic Programming. She holds a Bachelors Degree in Natural Health and is an ordained minister.
Prior to finding her life's calling as a coach in 2002, Aimee considered herself a "traveler". After deciding at the age of 15 that she wanted to see the world, she structured her life around travel, moving around both coasts of the United States to save money to fund further travel. She has backpacked through over 50 countries on her own, logging over 5 years on the road, in addition to living in Bangkok and New Zealand. Although she still loves to travel and incorporates it in her life, she is now most passionate about coaching women to love and accept themselves exactly as the are and let go of judgments and comparisons so they feel worthy enough to reach for their dreams.
She now lives back in her home town of Columbus, Ohio, and her interests there include gardening, tennis, and trying new recipes.
DISCLAIMER: The information on this site is not intended or implied to be a substitute for professional medical advice, diagnosis or treatment. All content, including text, graphics, images and information, contained on or available through this web site is for general information purposes only. Please see a medical professional if you need help with depression, illness, or have any concerns whatsoever.
WE DO NOT OFFER MEDICAL ADVICE, COURSE OF TREATMENT, DIAGNOSIS OR ANY OTHER OPINION on your conditions or treatment options.
SERVICES OR PRODUCTS THAT YOU OBTAIN THROUGH THIS WEB SITE are for information purposes only and not offered as medical or psychological advice, guidance or treatment.
CONSUMER NOTICE: You should assume that From Heartache To Joy has an affiliate relationship and/or another material connection to the providers of goods and services mentioned on this page and may be compensated when you purchase from a provider. You should always perform due diligence before buying goods or services from anyone via the Internet or offline.
REFUND POLICY: Please know that in order to honor the Law Of Energy Exchange, all exchanges need to be fair energetically. We love and honor all of our valued listeners and speakers. We are happy to offer a no questions asked, 14 day Money Back Guarantee to our customers to help them decide if a certain product works for them or not. However, in order to honor our speakers and their hard work we can only offer refund on one package for every customer per 90 days. Multiple refunds by same customer within 90 days will not be accepted. If speaker's offer involves personal sessions, then guarantee will be voided if the session has been availed. Additionally all refund requests should be sent within the 14 day guarantee period. We thank you in advance for respecting the energy exchange.
Copyright 2015 - eram17s WordPress - All Rights Reserved