Download Eram and Sally's Interview:
Download these amazing tools!
Alchemy of Light Series (Sound Healing Sessions 1, 2, 3)
Sally Page is excited to offer the Alchemy of Light series with three sound healing sessions. Each recording contains powerful frequencies of Alchemical Crystalline Singing Bowls and Tibetan Singing Bowls that penetrate to the cellular level relaxing, releasing, clearing and transforming your energy and vibration. The Alchemical Crystalline bowls are infused with precious gemstones, precious metals and rare crystals giving them powerful healing frequencies that activate your crystalline light bring harmony to your mind, body and spirit through vibrational energy. Many people experience energy shifts in their body just by playing the recordings. You can focus these frequencies on your body by holding small speakers where it feels good to you. These powerful sounds and vibrations will take you into deeper states of expanded consciousness. DO NOT play these recordings while you drive!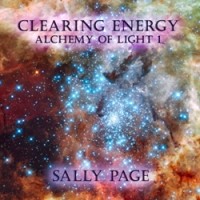 Clear Energy (Alchemy of Light I) $80
This session offers vibrations of light transmitted within sound that transmutes and transforms dark energy into light. The sounds will align lower frequencies of dark or heavy energy, entities, by bringing them into harmony with higher frequencies of light. This will shift energies into states of balance and harmony within your body and environmental space.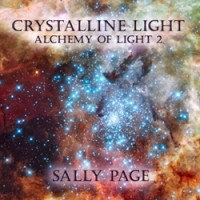 Crystalline Light (Alchemy of Light II) $80
This session offers Vibrations of light transmitted within sound that soothe and open you to a state of altered consciousness. These peaceful sounds calm your mind, body and nervous system bringing relaxation that allows crystalline light to ignite greater alignment with Divine Light.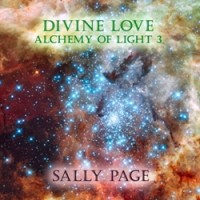 Divine Love (Alchemy of Light III) $80
This session offers Vibrations of Divine love transmitted within sound that create a profound experience of going deep into your heart to experience Divine Love; a comforting feeling like being rocked in loving arms. With each listening you open to a deeper experience and alignment with Divine Love.
"It is truly an amazing experience!"

Annie
"I loved it. The bowls were wonderful"

Bonita
"Emotionally rewarding. Deeply soothing"

Douglas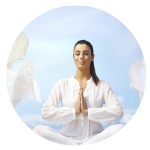 Breathing Energy Session (Value $150)
Is your breathing deep and full or is it shallow and restricted? Breath brings vital oxygen into our body and brain, cleansing and revitalizing all the cells of our body. When we bring focus and technique to our breath, we can use it to shift our consciousness and emotional state. Optimizing your breathing ability and oxygen intake is a crucial part of good health and vitality!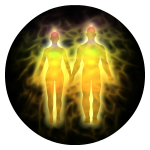 Immune System Toning (Value $80)
Toning opens your energy up to the flow of light vibrations through the chakras and endocrine system. This powerful practice will bring greater clarity, harmony and energy to your immune system. For a wonderful synergistic experience, you can use this before the Crystalline Sound Healing Meditation MP3s.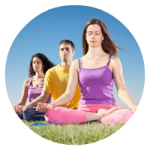 Grounding, Balancing and Energizing Exercise (Value $80)
Get centered and  balanced with an easy practices that will bring you clarity, harmony and centeredness. Connect your crystalline energy to the with crystalline heart of the earth.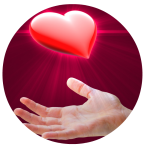 Healing Your Heart Workshop (Value $300)
Would you like to heal the deepest, most painful wounds of your heart? Would you like to transform your wounds into heart empowerment? In this workshop you will develop a life changing relationship with your heart by learning to communicate with your heart in a powerful new way. This will open your life to the infinite power, wisdom and guidance of your amazing heart. Learn to live from heart empowered awareness with love and compassion for yourself and others by mastering transformation heart healing practice.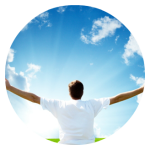 Transformational Power of Forgiveness (Value $150)
Do you experience the energy drain of anger, resentment or a wounded relationship? Are you ready to set yourself free? The transformational power of forgiveness clears the karma that holds tension and discomfort in your body. This session will shift your perspective about forgiveness and help you release old issues that keep you limited. You will experience new freedom in your mind, body and energy.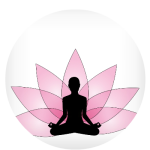 Inner Peace Meditation (Experience the Vibration) (Value $40)
Experience the vibration of a guided meditation for inner peace. With daily practice, this meditation builds your conscious and neurological pathways to inner stillness. Meditation allows your mind, body and nervous system to unwind, reducing mind clutter, bringing you a calmer, clearer mind and greater tranquility.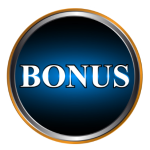 We are in the experience of the greatest transformational shift in the history of humanity and our world. Expand your heart with the consciousness of oneness with Sally's radio show interview with Rasha and her amazing insights into Oneness. Rasha brings clarity to the process of humanities evolution to Oneness. The moment of change is now as all humanity is engulfed with energy of Love.