Masterful energy worker specializing in clearing trauma through the chakra system
Sophia Zoe's Special Offer
How to Transform From Sad, Sick and Struggling,
to Happy, Healthy and Wealthy
Do you do your best to be a good person, but feel unrewarded for it?
Has your health deteriorated and you feel hopeless about restoring it?
Are you broke and can't get ahead no matter how much you work?
Package A
Includes 27 Mp3s + Bonuses

Discount: 94% Off

Total Package Value

$1700 From Heartache to Joy Special Offer $97
Package B
Includes 27 Mp3s + Bonuses + 4 Live Group Calls

Discount: 92% Off
Total Package Value $1900
From Heartache to Joy Introductory Offer $147
Package C
Includes 27 Mp3s + Bonuses + 4 Live Group Calls + 30 Min session with Sophia

Discount: 90% Off

Total Package Value

$2000 From Heartache to Joy Introductory Offer $197
This can happen to even the kindest, most compassionate and spiritual people. It's usually an indication of unprocessed trauma and the resulting limiting beliefs. They create cloudy filters through which you experience a dull life.
I've designed a program that you can go through on your own,
to help you permanently clear your traumas and stressors.
You will feel lighter, happier, more capable.
You will delete your trigger buttons, making you energetically
more attractive, easier to get along with, more likeable.
Everyone will wonder what happened to you.
You'll gain maturity, set clear boundaries and make wise decisions for yourself. You will feel strong, joyful and motivated.
When you clear stress and trauma,
you will enjoy your own pure energy.
The definition of trauma is simple: any event that made you feel bad.
Big, obvious traumas include:
Abuse of any kind
Death of a loved one
Violence
Betrayal
Divorce
Abandonment
Accidents
Illness and surgery
Constant stress
Humiliation
Shame
Living in fear
Smaller, possibly subtle traumas that accumulate and are disruptive include:
Sibling rivalry
Competition on the job
Envy
Criticism
Self-judgment
Being over-committed
Feeling helpless
And many more
How do you know if you have unresolved trauma? There are lots of clues:
Fatigue
Low energy
Lack of enthusiasm
Procrastination
Chronic pain
Chronic illness
Mysterious illness that no one can diagnose
Repeating patterns of harmful behaviour
Attracting people and situations that you don't want
Difficult relationships
Barely surviving instead of thriving
Thoughts of suicide
Here's a really big part of trauma that you may not know about…
Most people know about their own "issues." What they may not know is that they carry not only their own traumas, but also the trauma they have inherited from their ancestors. It has long been known that we can carry the unresolved trauma of up at least seven generations back. This doesn't just mean a linear path back, from your mother, grandmother, great-grandmother, etc. It also includes who they married, who their siblings were, the children they produced…it's a huge, vast web of people you are related to and you may be carrying their trauma.

If the trauma wasn't resolved or healed in their lifetime, it's passed on through the RNA. The RNA is what produced the DNA, in our evolution. So the energy of the experience is in you, and it effects your biology. This is called epigenetics. Beyond genetics. It deals with the things we can't touch, but we definitely feel and experience.
Are you ready to release the past, make wise decisions for yourself and go for it?
Introducing the Pure Energy Program (PEP™)
PEP is a unique, holistic, comprehensive, non-invasive approach to healing. The premise is that our spirit, body and mind are interconnected. An imbalance in one affects the rest. Dis-ease can be in any or all parts of us.

Your spirit includes all the intangibles you carry. Your memories, your beliefs, ancestral inheritances, the influence of others, and any other energies that have found a home in your electro-magnetic field.
Clearing your own and ancestral trauma will free you.
You will be free of your emotional triggers, issues big and small, pet peeves, many allergies, too.
Change will seem effortless and painless. You don't have to tell your story, or do any homework.

By clearing or neutralizing the energetic residue of past traumas, the troublesome parts of your personality and behaviour will be gone. You will actually forget what your problems used to be. You will retain your memories, but they just won't come to mind anymore, unless prompted.
We know that clearing past trauma with energetic techniques:
Neutralizes the pain associated with the trauma.
Restores hope, peace and confidence within a person.
Positively changes the brain, both in structure and function.
Increases the brain waves associated with neural integration and well-being.
Shrinks the amygdala - the part of our brain that triggers our fight-or-flight response.
Increases brain activity associated with positive feelings.
Leads to an increased sense of well-being.
Offers greater stress resilience.
Promotes deeper empathy in all relationships.
Improves attention, learning and memory.
Reduces experiences of pain - chronic and acute.
Reduces feelings of burnout.
Decreases the frequency and severity of stress, and the symptoms that come with it, including anxiety, anger, IBS, insomnia, digestive issues and sexual dysfunction.
If you're unhappy and feel unsatisfied with the mainstream disease-management system calling itself a health care system, you may be interested in PEP.
As a long-time practitioner, I've studied over 25 energy healing techniques to help with physical, mental, emotional and spiritual healing. Over time, I've learned to sense which technique will work best for each particular client, for their particular problem. I know how to apply these practices, so I can help my clients change their brain to reduce stress, reduce the perception of pain, heighten enjoyment, and live richer, more fulfilling lives.
I've put together a program to help you have clear, pure energy.
All the energy healing methods I studied work, but some work with such dramatically excellent results that I keep coming back to them. Those are the ones I've included in PEP.
Energy healing can transform the brain,
which alters emotions, perceptions, reactions and behaviours.
Here is what some savvy folks had to say:
"Processes are fast, soothing and highly effective."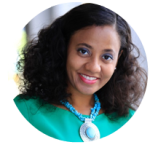 "What a great session I had from Sophia Zoe! As lightworkers and energy healers, it's so important to also receive support and by working with Sophia and her efficient clearing process I cleared additional layers of childhood trauma that were lingering in my field. Issues that were present before my session that ranked at a level of 8 in intensity, now rank at a level 4. Yay! I highly recommend Sophia, her approach is straightforward, and her processes are fast, soothing, and highly effective. Thank you Sophia!"
~ Simone Valentine, Intuitive Spiritual Life Coach
Los Angeles, CA
"I embodied more excitement, confidence and power in my voice."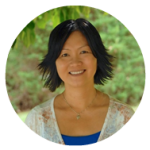 "I was fortunate to have the opportunity to work with Sophia. Definitely, feel her PEP energy work has directly helped me further reduce my accent and I am more confident in my speaking voice. Soon after just one session, the person that previously had noticed my accent before commented that I sounded much clearer over the phone. This is huge for me, and will definitely help me further advance in my competitive professional career. Plus, my 3.5 yr old daughter loved how I read her bedtime books last night. She looked at me very pleased and specifically had me read one extra book twice. I feel that I embodied more excitement, confidence and power in my voice. Thank you, Sophia, for this healing gift!"
~ Jenny Thao Ngo
RN, CNM, Dimensional Healing
Huntersville, North Carolina, USA

"Excellent and effective healer…"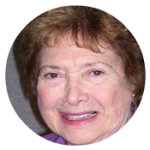 "I have been practicing and teaching various modalities since 1972. I have taught and supervised Sophia Zoe since 1996. She has learned many transformative forms of healing, which she has intuitively combined. I've watched her develop into the excellent and effective healer that she is today. I chose Sophia to facilitate the Therapeutic Touch Practice Group at the Toronto Gilda's Club, a support for those living with cancer. Her students love her creativity and enthusiasm and she has done a terrific job."
~ Crystal Hawk, M.Ed., Gestalt Psychotherapist,
Co-Founder, Therapeutic Touch Network of Ontario
"All the hard feelings were gone."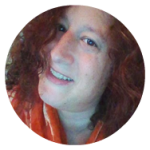 "It has only been 3 days since my healing session but I have already noticed a few shifts regarding relationships. I had a nice conversation with someone from my past. All the hard feelings were gone. Also, I thought about an ex and a wave of sadness came up and released. I had been holding on to my past with him and it was preventing me from moving forward. I'm sure more healing and changes will follow and I am looking forward to where it all takes me. Thank you for the session!"
~ Linda White Dove, M. Ed.,
RMT, Awakening Facilitator
Massachusetts, USA
"If you want change, you will have it!"
"Before my session with Sophia Zoe, I felt aggravated by almost anything around my job, my coworkers, the building, etc. During the session, she gave me valuable advice and powerful energy work. Her modality was different and she was very calm. Today was my first day back at work, and I found myself not being aggravated by anything. Instead of trying to change the issues and getting frustrated, I found myself very calm, more secure and able to express my opinion with grace. And most important of all, I was listened to and my points were accepted, and acted on. I am very grateful for her work. It really works and it is gentle. If you want change, you will have it! Thank you Sophia Zoe!"
~ Dr. Martha Umana
Texas, USA
How exactly are these transformative results achieved?
By clearing trauma. I am offering you the chance to self-heal by clearing the Top 20 Traumas through the chakra system.

On MP3 recordings, I guide you through how to use the seven main chakras, plus some secondary ones, for very deep, thorough clearing. It is so easy, gentle and permanently effective. Multiple listenings of the recordings will get you best results, because we all have multiple layers of most traumas.

Here is the list of the top 20 traumas included in my special offer:
Sexual Issues
Sexual Abuse
Physical Trauma
Physical Abuse
Abandonment
Criticism & Judgment
Depression
Had To Please
Frustration & Control
Resentment
Betrayal
Grief
Jealousy
Shame
Anger
Apathy
Anxiety
Fear
Sadness
Victimhood
Besides all those issues, I have heard the same other woes from my clients. They usually begin by saying "If only….." What follows is common complaints, so I also recorded MP3s addressing these extra issues:
Increasing Self-Love (If only I could put myself first, keep promises to myself.)
Fostering Creativity (If only I had better ideas, could find a solution, be unique.)
Owning My Power (If only I felt more secure, confident, had more strength.)
Nailing It! (Goal Achievement) (If only I could finish projects, meet my potential.)
Laughing All The Way To The Bank (If only I had more money, was at peace with it.)
Youthful Again (If only I looked better, had more energy, didn't feel so old.)
And, I couldn't resist sharing two recordings that help so much.
Prayer: Thank You, God
Chant: Angel Invocation
Package A
Includes 27 Mp3s + Bonuses

Discount: 94% Off

Total Package Value

$1700 From Heartache to Joy Special Offer $97
Package B
Includes 27 Mp3s + Bonuses + 4 Live Group Calls

Discount: 92% Off
Total Package Value $1900
From Heartache to Joy Introductory Offer $147
Package C
Includes 27 Mp3s + Bonuses + 4 Live Group Calls + 30 Min session with Sophia

Discount: 90% Off

Total Package Value

$2000 From Heartache to Joy Introductory Offer $197
Transform Yourself Into A Fully Conscious Person,
Prosperous, Healthy And Perfectly Happy…
Using The Powerful Tools Of PEP
What happens to clients after having cleared trauma and stress?
They feel lighter, have clarity and feel mature. They can make difficult decisions with confidence. Their health improves, pain is gone. They get their dream jobs. They find loving, suitable partners. They become happy. They are much more positive and productive.

Sophia addresses energetic imbalances within the body. She also deletes negative programming in the sub-conscious mind that keep one stuck and afraid. By clearing trauma and stress, the client then has the clearance to move forward in her life, making wise decisions with clarity and ease. After a series of sessions, the most common phrase clients say is "I didn't know I could be so happy!"
Includes clearing experiences, thoughts and beliefs regarding Body Image, Sexual Orientation, Relationships
Includes the messages you picked up from your parents about marriage, plus your own experiences in relationships.
Releases trauma of incest, rape, molestation, unwanted advances, inappropriate attention, guilt of sexual exploration.
The most effective, painless way of clearing sexual abuse and flashbacks of it. Eliminates self-loathing and thoughts of suicide.
Processing through the memory of illnesses, accidents and invasive medical procedures.
Release chronic tension, pain, stiffness, resentment of accidents and botched medical procedures.
Being hurt on purpose, hurting self or others, witnessing abuse.
Restore positive feelings toward your self, let go of blame. Feel powerful.
Including feeling abandoned, being lonely, ignored, alienated.
Emotional neediness will vanish. You'll feel confident and secure in relationships. Fear of being alone will disappear.
Clearing effects of criticism and judgment aimed at yourself and others. Being surrounded by it.
You will experience acceptance of self and others. More love and compassion will flow through you. Related aches and pains will diminish.
Deleting negative beliefs about yourself. Harmful thoughts. From "I felt unworthy" to "I felt like a loser."
Self-care increases, self-love grows, mood is brighter. Hope and optimism and good energy come back.
Being forced to please, wanted to please.
Releasing perfectionism and forced agreement. Ultimately doing what you want, what will benefit you.
Frustrated from lack of control, wanting to be in control, wanting to fix things.
Clearing this will make you easier to get along with, calmer, more gracious.
Clearing intellectualized anger, long-standing anger, emotions that have been suppressed.
Neutralizes trigger buttons that set off negative feelings and emotional eruptions.
Clearing times where you felt betrayed or when promises weren't kept. Also, forgiving yourself for being the betrayer.
After the release, you will be able to trust your intuition more, keep your boundaries for self-care, and treat others with greater kindness.
Processing grief due to death, or any other painful loss. Feelings of I couldn't stop grieving, I wasn't allowed or able to grieve.
You will be able to feel joy again. A lighter heart, more positive thoughts. Optimism for the future.
Fear of not having what others have. Others jealous of you.
Neutralizing jealousy results in a more mature, peaceful you, who responds appropriately and kindly to others who have what you want.
Feeling ashamed or humiliated. Shaming or humiliating others.
Shame clearing transforms feelings of low worth. Brings pride of self and accomplishments. Self-appreciation increases.
Uncontrolled anger. Suppressed anger. Anger towards self or others.
Releasing anger allows space for love and compassion. Great health benefits for the heart and nerves.
No one cared about me or others. I didn't care about myself, others or the situation.
Going from apathetic to caring brings vitality to the cells and joy to the heart. Self-worth increases.
Overwhelm, worry, distress, apprehension, tension.
Reducing anxiety brings peace of mind, courage, and zest to life. Heart, nerves, muscles and mind relax.
Terror, panic, dread, foreboding, trepidation, fright, horror.
With fear neutralized, you'll feel brave, adventurous and safe. Mental and physical health will improve.
Sorrow, despondency, melancholy, discouragement.
Clearing sadness improves energy, mood, productivity. Allows joy and greater self-expression.
Stuck in your story, re-telling it. Feeling tricked. Making sacrifices.
The most effective way to attract what you want is to stop feeling and acting like a victim. Reclaim your power.
This is the general instruction recording for how to use the Top 20 Trauma MP3s.
Please listen to this first, so you understand the clearing process.
"An emotional and surreal experience."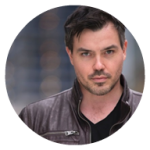 "Listening to the MP3 on Abandonment was an emotional and surreal experience. It was just as effective as having Sophia Zoe in the room with me.
As a professional film and television actor, Sophia helped clear subconscious traumas from my past and opened up more opportunities for auditions and bookings.
I highly recommend her to anyone who wants to see positive change in their life."
~ Michael Alexander Robinson
Actor
Toronto, Ontario, Canada
A guided visualization for feeling more love toward your inner child and current self.
Self-worth, self-respect and calmness is the result.
Feel more creative, productive and joyful as you do it.
Feel more creative, productive and joyful as you do it.
Guided imagery for finding your power source and harnessing it for positive change in your life.
Personal power is a great force to draw from, a protective force to walk into.
A trip through your timeline to see a goal to fruition. This is about achieving goals by focusing on details.
Easier, positive progress in your life and pride in a job well done will be your rewards.
Laughing All The Way To The Bank
Clearing fear of poverty, not deserving wealth, the heaviness of poverty. Starts with levity, moves into more serious emotions.
A tapping sequence to bring down sub-conscious resistance to wealth, and making peace with money.
A tapping process for releasing negative thoughts about aging and lacking energy.
This will rejuvenate you, keep you positive and active.
This is a simple prayer, repeated.
Has been known to transform health and lives, played or said repeatedly.
Chant: Angels Inu Rah Zeh
This chant is an invocation to the angels.
Play this when you want support, protection and guidance from the angels.
"Sophia is one of the top healers I've worked with."
"I am an experienced healer and a sensitive empath. I've had many healings over the years. I can safely say that Sophia is one of the top healers I have worked with. One thing I really like about PEP is that it's not necessary to "talk story," to dredge everything up and I am in full agreement with that method. She also gave me some excellent personal healing tips
I used the MP3 Laughing All the Way to the Bank. I felt very held by Sophia's energy during it. I definitely felt a change in my energy body during and after listening. I thought the choice of clearing statements were very good. I really like the use of positive statements after working the issues. I could really deeply feel peace flowing while using the 'Making Peace with Money' statement.
So, if you are ready for PROFOUND and DEEP change in your life, I encourage you to buy Sophia's special offer."
~ Danni Mura
Dublin, Ireland
Total Package Value $1700
From Heartache to Joy Introductory Offer $97
*** 94% Saving ***

Includes everything in Package A Plus
Value: Infinite, but let's say $200
Format : 4 Live, Group Calls for Wealth and Abundance
Four informative, helpful calls to clear financial issues so you can attract money and other forms of abundance. Taking place on Tuesdays at 10:00 – 11:00 AM, EST. (Toronto and New York time)
Money Call #1 Feb. 9th: Clearing Ancestral Struggle, Past Life Vows of Poverty.
Money Call #2 Feb. 16th: Deleting Poverty Consciousness and Fear of Spending.
Money Call #3 Feb. 23rd: Letting Go Of Limiting Beliefs, Undeserving.
Money Call #4 Mar. 1st: Opening Channels to Receive Abundance.
"We sold our house for $40 000 over the asking price."
"PEP sessions with Sophia were heaven-sent. Our house had been on the market for seven months, without a single offer. My husband and I worked with Sophia to clear our fears around moving into a bigger house and the increased financial burden that came with it. We cleared our programming about money from our hard-working immigrant parents. Our next open house brought in five offers. We sold our house for $40 000 over the asking price. We are thrilled!"
~ Mario and Angela Sabatino
Toronto, Ontario, Canada
"I will be earning $25000 more."
"Hi Sophia. Great news! I wanted to update you on my work situation. To remind you, I've been looking for a new job for almost two years. Nothing was a good fit. Since my last session with you, I've listened to the money MP3 every day. Last week, I went for a third interview with that company I liked. Today, they hired me. I will be earning $25000 more than my last job, with similar duties and better benefits. This is amazing! Thank you for all your help. Thank you for your recordings. It's so nice to have your calming voice in the room, at the push of a button."
~ Tina Mirkas Montreal, Quebec, Canada
"I got a job! It's in my field, using my degree."
"I was very depressed about being unemployed. I felt like such a loser. Thank you for giving me your MP3 on money, to help shift my mindset. It worked so well, I didn't even notice my attitude shift until my new boss said he loved my energy and attitude. Yes, I got a job! And I'm excited about it. It's in my field, using my degree. They offered me 4% more commission than the industry standard. I got exactly what I wanted. Thank you. You're awesome!"
~ Danica Petrescu
Toronto, Ontario, Canada
"I Got The Job! and $7000 Clothing Allowance!"
"Sophia, I got the job! The prestigious job in the advertising company I like. Thank you for lifting me out of the deep darkness of chronic unemployment. I went in to sign paperwork and asked the Human Resources lady if my clothing was appropriate for my new position. She whispered "It's not even good enough for casual Friday. We're high-end here." They gave me a $7000 clothing allowance! I've gone from desperate to dressy!"
~ Marcia Grey, Miami, Florida
"I Was Able To Leave Him.....It Was A Money Miracle."
"I promised to keep in touch. It happened very quickly...I thought you'd be happy to know I was able to leave him. What a relief! I feel born again! I could only do it because the law suit was settled in my favor. Finally - after four years! It was a money miracle. It was my ticket out. I'm grateful to have a new home across the country, with both my children, and he doesn't know where we are. Thank you for clearing up my past issues so I could attract the money I needed to change my life. I'll be forever grateful."
~ name withheld for safety
"A Salary 30% Greater Than My Last One."
"Miss Zoe, please accept my heartfelt thanks for your assistance in my securing a new position. I am regional manager now, with better benefits and a salary 30% greater than my last one. This means I can bring my mother here to live with us. It was breaking my heart for her to be living without electricity in this lifetime. Thank you for freeing me up energetically and emotionally so that someone saw my potential. I'm genuinely flabbergasted that this good fortune resulted from a few sessions. Everyone should come to you for their financial concerns."
~ Mr. Azekel Ngonda, Montreal, Quebec, Canada
"I'm So Happy. I Think Your Work Is Magical!"
"Hi Sophia. I'd like to tell you that I'm in shock. I've been job-hunting for nine months. I have endured the exact same, boring interview questions, with that same tense, artificial politeness each time. Yuck! Two weeks ago, immediately after my first skype session with you, I interviewed for a new company. I loved the two people who interviewed me. We actually spoke like humans to each other. They suggested I help myself to a cup of coffee down the hall. When I got back, they said the job was mine if I wanted it! I began right away. I don't feel like I'm going to work - I'm going to the clubhouse!! This is the perfect place for me. I'm so happy. I think your work is magical"
~ Siobhan Black, St. John's, Newfoundland, Canada
Total Package Value $1900
From Heartache to Joy Introductory Offer $147
*** 92% Saving ***

Includes everything in Package A & B Plus
30-Minute Private Session and Follow-Up E-mail
The appointment is by phone or Skype, 30 minutes alone with Sophia Zoe. Includes e-mail support within the first week after your session, to answer any questions.
Sophia is a master of surrogate muscle testing. She will be able to uncover your core issues within a minute, then get to work clearing their energetic charge. She can "hear" your subconscious state the phrase that's linked to the traumas that need clearing. Together, you will clear those phrases, which are stuck emotions, beliefs and thoughts. You will clear them through the seven main chakras, and seven secondary chakras, for thorough relief of each layer of trauma.
The Pure Energy Program is perfect for you if…
You get stuck, constantly re-living upsetting memories
You get sick easily and/or have had unexplained illness
You want to live up to your potential, use your talents
You want healthy, respectful, loving relationships
You want that edge that puts you at the top
"Get back to a higher vibrational frequency."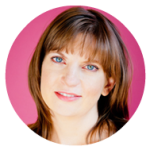 "I love Sophia! Not only is she a fun, likable person, she has a wealth of knowledge. She's really good at shifting and releasing stale energy so you feel better and get back to a higher vibrational frequency.
I love that as soon as I walk into Sophia's office, my cellphone rings. It's always my agent calling to say I have an audition or I booked a job. That's how fast my energy clears with her. I do a lot of healing work on my own so when we're together — Holy Moly! FAST! Thanks, Sophia!"
~ Paula Kaye, Actor
Toronto, Ontario, Canada
"Distant healing for a child."
"Hey Sophia, I wanted to let you know that in the past week, I've seen some major changes in my daughter that are just incredible. She is definitely less stressed but she's just performing so much better in school, tennis and more. She's even being a better sister. And to be honest she is displaying major maturity. I really think all of it is because of your distant healing work. Thanks again."
~ Melanie Cherry
New York, USA
"Her intuition is a rare and wonderful gift."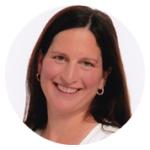 "I know from experience that distance healing works. You can be anywhere in the world and still feel the healing benefits! It really is amazing.
Sophia is a Therapeutic Touch colleague of mine and I know that she is great at connecting energetically, whether near or far. Her intuition is a rare and wonderful gift. I had her do distance healing for my toddler … as a result, we are all sleeping much better.
Sophia teaches easy energy healing tips that anyone can do on their own. She also gave me guidance on doing the EFT tapping on myself.
Sophia's PEP teleclasses are perfect for anyone who wants to experience and learn about several healing methods from a dedicated teacher and healer."
~ Erin Budd
Health Blogger
Thornhill, Ontario, Canada
"Thank you Sophia for the great energy healing session - I am completely amazed!"
"In a few minutes, you were able to clear a trauma from work bullying I suffered 3 years ago. I felt the energies moving, felt so much release and the weight being removed from me. I feel stronger, more confident and at peace to move forward. I also checked some ratings from other issues on my list of problems, and wow, even if things seemed not to be connected to what we focused on, they cleared! I can't wait to hear your interview with Eram. Thank you, you are a true blessing!"
~ Sylvie, Portugal
"I have recovered my power from the crimes… I feel done with the tears."
"Most of my ratings have shifted since my session with Sophia. I do feel more worthy than I did before our session. I have chosen to let go of most of the past. I am awake for longer, my energy levels have picked up. I feel like I have recovered my power from the crimes. Men now look at me with respect. I feel done with the tears and the past. In the last week, I have received monies without requesting it, from two people. I developed many insights that I have extended to assist the beggars on our streets. I have dealt with many of my worthiness issues. Meaning is returning to my life… I feel like I can get my life back on track now. I am in AWE that I have lived beyond so many traumas. My life is truly a miracle."
~ Jaishree Naidoo
India
"The issues we didn't specifically work on, those also changed."
"Thank you again for the session last night, I felt great after the call. On the two issues we worked on, I would say they've definitely gone down a lot. I love how the technique works with these emotions, and I would like to do more to uncover more of those layers. And, the issues we didn't specifically work on, those also changed. The issues with my friend were a 10, but this week the lines of communication opened again which has been nice. Thank you for the extra process. I've been practicing that also."
~ Narinder Kaur,
Pharmacist, UK
Total Package Value $2000
From Heartache to Joy Introductory Offer $197
*** 90% Saving ***

"This is nothing I have ever experienced before…I was amazed."

"I had a great healing session with Sophia. I have had dozens of healing sessions and this is nothing I have ever experienced before. Sophia tunes in to particular aspects of your life: emotional, trauma, repressed feelings and helps you release them with your own words. I had a set list of issues to tackle and she was able to go directly to the most pressing one: an unconscious one from a physical trauma that I hadn't even listed !! I was amazed that she had picked it up. She incorporates several healing modalities and you are an active participant in the process, releasing and clearing along the way. It was like untying a heavy knot that has been with me ever since I remember. After the session, I felt a huge weight lifted and a happy lightness fill in that space. Thank you Sophia!"
~ R. T., New York, USA
"Honestly, this is a very big change for me!"
"I am new to energy work, so I was obviously a little skeptical that you could have an impact on me long distance without me really doing anything. Surprisingly, you picked up on my physical fears, that I knew I had but didn't think were that important to my growth. I have had some severe physical trauma (major injuries, accidents, surgeries) and also watched my dad deal with physical issues. Immediately when you detected that was the area that needed to be dealt with most, I started to cry.
The thought, "will I get hurt again doing this?" has entered my mind every time I begin working out.
This past week I have noticed that I do not have an upset stomach when I head to the physical therapist or exercise class. The thought 'will I get hurt' does not enter my mind, but rather 'how do I do this?' 'How fast can I go,' etc. My scores for physical traumas were in the 6 - 10 range. I can seriously say that they are almost a zero at this point.
Honestly, this is a very big change for me! And I am surprised because I did not think that physical trauma was a core issue for me. Thank you for offering this service. I am most grateful!"
~ Shelley Beck,
California, USA
"Son is no longer abusive."
"Thank you for the PEP healing work you did on my son. He is back in school and he has a positive attitude about it. He seems to have matured overnight. He isn't abusive to us anymore. He relates like a normal, intelligent young man. My entire family is relieved."
~ Martha Woodburn
Calgary, Alberta, Canada
"After one energy healing session, I stopped drinking alcohol."
"My four teen-aged kids wanted me to go to some sort of therapy. I was dead set against it. When other adults in the family held an intervention and threatened to take my kids away if I didn't go to either you or Alcoholics Anonymous, I chose you. After one energy healing session, I stopped drinking alcohol. I switched to non-alcoholic wine instead. As my course of treatment progressed, I found myself again. It's been a few years since we finished clearing my issues, beliefs and bad habits. I'm still in complete control in every social situation. I do what you taught me to do. And I feel like the mother my children deserve to have."
~ LeeAnn Foster
Toronto, Ontario, Canada
"Why didn't I do this sooner!"
"Sophia, your PEP class offered interesting and challenging materials and a new perspective for me. I like your approach and honest thoughtfulness. I felt a sense of release and after each class I thought to myself "Why didn't I do this sooner!" My husband and I have made tremendous strides in our relationship and I know the time we spent in the PEP teleclass has been so positive for us. Thank you again for the energy you put into it."
~ Melissa Mattern,
Portland, Oregon, USA

"I had painless sex for the first time in three years."
"I was a medical mystery. Having seen several gynecologists, no one could resolve my problem. It had been painful for me to have sex for three years. After many medical tests I was told over and over again that I was fine. I went to acupuncture every two weeks for over a year and it did not help this painful symptom one bit. I also went to physiotherapy and had internal work done to really try and help me. That also did nothing for the pain.
After three sessions of emotional clearing with Sophia I had painless sex; for the first time in three years it was pure pleasure. It was truly a miracle. Energy work is what I needed and Sophia's approach was brilliant. Thank you, Sophia."
~ Emily Kubera
Massage Therapist
Oakville, Ontario, Canada
"I can't help but be happy."
"Your style of energy healing is way beyond what anyone else ever did for me. I mean, it actually works over the phone. I also listen to your MP3s at least twice a week, as my maintenance. I keep waiting to feel depressed again, but I can't help but be happy. I'm smiling all the time!"
~ Shannon Brown
Salt Lake City, Utah, USA
"I felt like a KING."
"I have to tell you, I was extremely skeptical about Skype healing sessions with you (or anyone, really). But since the sessions were a gift from my girlfriend, I had to use them. In my world, the past is the past and you're weak if you admit it's affecting you.
When you muscle tested the traumas to find out what was going on with me, you were bang on, and I never said a word about it. That kind of freaked me out. But the day after the first session, I felt like a KING. I felt powerful, confident, worthy and free. It was unbelievable. And the football injury that gave me years of shoulder pain – it was gone. How does clearing painful memories clear actual pain? I don't get it, but now I love it. Sign me up for another round – there's still some other crap I want to get rid of."
~ Michael Moore
Charleston, West Virginia, USA
"From abuse to a fulfilling new life."
"My history of abuse has kept me from being all I could be. It has affected every aspect of my life. Well, you could hardly call it a life. I've gone from bitter and hopeless to being at peace, with positivity and hope. Thank you for helping me have a fulfilling new life."
~ Margaret Bailey
Santa Monica, California, USA
"I didn't know that I could be this happy consistently."
"I just wanted to let you know that I feel amazing after our session on Saturday. I feel like a new person, have boundless energy, and I didn't know that I could be this happy consistently. Thank you so much. I can feel my life becoming more positive every day. I have finally escaped depression and I can barely believe it. I definitely want to do more sessions with you in the future. I can't thank you enough!"
~ Helen Welton
Detroit, Michigan, USA
"These recordings are your legacy."
"Sophia, I can't get over how your recordings help so much. I so enjoyed my sessions in your office. Before I moved, I reluctantly bought your MP3s thinking it wouldn't be the same. I thought I'd never get your grounded presence through the MP3s, but I'm happy to say I was wrong. Your voice is so calm and guides me gently to let go of all that does not serve me. These recordings are your legacy. I count on them to get me through life's tough times. Thank you so much for this excellent service."
~ Susan Whitmore
Regina, Saskatchewan, Canada
"It was so easy and effective."
"I was skeptical about the group PEP clearings, but they really worked. My emotional stress simply dissolved. It was so easy and effective. I like how you structured the sessions, and didn't waste any time. I am recommending you to all my friends."
~ Wendy McKnight
Trenton, New Jersey, USA
"June was a really tough month for me. Death in the family, job loss and a romantic breakup. I think that if I hadn't had a few sessions with you before that, I probably would have had a nervous breakdown. I am astonished at how well I handled everything. I still feel balanced even within the sadness and uncertainty. That is amazing."
~ Kathleen Sorrento
London, England
"I'm thinking of the energy healing you sent. It's this reflection that makes me realize something has changed in me. I'm hopeful for my life. Devastating events of the last several years have lessened their grip on me. You inspire me and your love and healing ways can be felt here in the US. Thank you for bringing greater healing into the world. Love, Elizabeth"
~ Elizabeth Woods
Orlando, Florida, USA
"I have felt really calm and nothing has bothered me since my distant healing session. It's pretty noticeable and very welcome!"
~ Heather Nelson
Chicago, Illinois, USA
Join the Pure Energy Program today and PEP up your life!
About Sophia Zoe: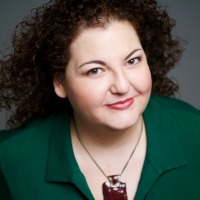 Sophia Zoe believes in the glorious potential of every person - each born blessed with talents and the capacity to thrive. Sophia's personal philosophy includes the belief that anything is possible. There are no hopeless cases. Miracles happen every second and yours is on its way! Sophia's helping talents include empathy, clairaudience, clairsentience and the undeniable curiosity to keep learning new therapeutic skills.
A passion for the natural and alternative saw a 15-year old Sophia begin her journey in the world of energy medicine, simply to help herself. Decades later, what began as self-education has led to a career helping people be happy and healthy.
Sophia healed herself from dozens of symptoms she developed following a near-fatal car crash in 2005. Just five months after the collision, Sophia had healed herself enough that she walked out of a wellness clinic…with a lease. She had rented her first clinic space, to help others heal. From then on, Sophia made energy healing her full-time work.
Sophia is a popular workshop leader, teaching classes in many energy healing techniques and also essential oils. Corporations, plus film and television companies hire her to treat employees on-site. Sophia's clientele is international, multi-generational and multi-species. With distant and surrogate work, Sophia treats children, seniors and pets. Results are as good as being with Sophia in person and the service is convenient for all.
Package A
Includes 27 Mp3s + Bonuses

Discount: 94% Off

Total Package Value

$1700 From Heartache to Joy Special Offer $97
Package B
Includes 27 Mp3s + Bonuses + 4 Live Group Calls

Discount: 92% Off
Total Package Value $1900
From Heartache to Joy Introductory Offer $147
Package C
Includes 27 Mp3s + Bonuses + 4 Live Group Calls + 30 Min session with Sophia

Discount: 90% Off

Total Package Value

$2000 From Heartache to Joy Introductory Offer $197
DISCLAIMER: The information on this site is not intended or implied to be a substitute for professional medical advice, diagnosis or treatment. All content, including text, graphics, images and information, contained on or available through this web site is for general information purposes only. Please see a medical professional if you need help with depression, illness, or have any concerns whatsoever.
WE DO NOT OFFER MEDICAL ADVICE, COURSE OF TREATMENT, DIAGNOSIS OR ANY OTHER OPINION on your conditions or treatment options.SERVICES OR PRODUCTS THAT YOU OBTAIN THROUGH THIS WEB SITE are for information purposes only and not offered as medical or psychological advice, guidance or treatment.
CONSUMER NOTICE: You should assume that From Heartache To Joy has an affiliate relationship and/or another material connection to the providers of goods and services mentioned on this page and may be compensated when you purchase from a provider. You should always perform due diligence before buying goods or services from anyone via the Internet or offline.
REFUND POLICY: Please know that in order to honor the Law Of Energy Exchange, all exchanges need to be fair energetically. We love and honor all of our valued listeners and speakers. We are happy to offer a no questions asked, 30 day Money Back Guarantee to our customers to help them decide if a certain product works for them or not. However, in order to honor our speakers and their hard work we can only offer refund on one package for every customer per 90 days. Multiple refunds by same customer within 90 days will not be accepted. If speaker's offer involves personal sessions, then guarantee will be voided if the session has been availed. Additionally all refund requests should be sent within the 30 day guarantee period. We thank you in advance for respecting the energy exchange.
Copyright © 2016 - Eram Enterprises Inc - All Rights Reserved