Sherry Phillips Swatek's Special Offer
Clairvoyant, Multidimensional Integrator, Soul Whisperer, and Mentor
Be on the first wave of an evolutionary breakthrough…
When the heart is aligned and sincere, you can access the creative realm that fuels your dreams, your health, your joy and prosperity. Align with the creative intelligence of the universe and discover the master plan for your life.
Ignite your Creative Soul!
Sherry naturally layers each activation with clearings, integrations and up-leveling. She resets your personal energy field disentangling webs from the past and connecting to the universal grid of creative intelligence for your life's purpose. Learn to align your desire with the universe's desire for you. Clear away the debris and find the source of all the energy you ever needed. Master this technique to manifest anything your heart desires.
Take an evolutionary step into supercharged creativity to
Manifest your Heart's Desire
My sales doubled in one day…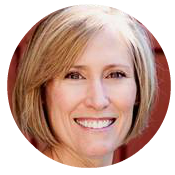 "No need to hire a business coach, I know where to go to get the best business advice. I invested thousands in coaching programs to expand my business online. More guidance came through Sherry in one session than I received in the 4 month business coaching program I was in last year. I saved time, money and frustration. I had many aha moments and several ideas that I will develop into programs over the next year. Best of all, my sales doubled in one day after Sherry made some adjustments to my energy field."
~ Denise McNab, Creator of Pure Love Infusion, Pennsylvania
Able to look at my issues, feel my emotions, PTSD is subsiding…
"So many things are changing! I will choose the most amazing one to share with you. I actually feel grateful for all the ugliness in my past, for all the ailments. They have cornered me, giving me no choice but to awake, to choose myself, my truth. To look for true love. It does exist! In the hearts of people like Sherry! I had no models and was forced to look for them or perish. With Sherry one learns to be compassionate with self, with past mistakes. Under her eyes we are lovable and worth it. Worth her time and generosity. I don't see "clearings" in the harsh way anymore. Like I have to get rid of this gunk. It's a nurturing thing. It's taking care of myself - like eating, taking a bath, doing a massage. We clear our field. Like children we've been out to play and tenderly, when we arrive home, we have a warm scented bath with Sherry's beautiful MP3s in the company of joyful dolphins. So I'm more able to look at my issues, feel my emotions. They don't overwhelm me so much, so I can sit with them, observe them. They don't scare me as much as they used to. And I'm less reactive as PTSD is subsiding. My stomach and solar plexus, once tightly constricted 24/7, are starting to decompress and showing up. I feel I have a stomach now!
Thank you Sherry! Thank you! Thank you! Many, many Blessings!"
~ Maria de Lourdes, Portugal
$40,000 raise and better benefits…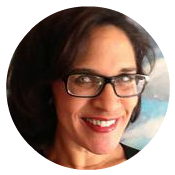 "Sherry saved my life. Sherry has assisted me thru pregnancy and healed me when I was told by doctors I had serious medical problems. She helped my best friend have a baby. Sherry helped me deal with and set boundaries with an abusive husband. She has given me some of the best advice that has completely changed my life. While working with Sherry I got a job offer for $40,000 more than I was making plus better opportunity and better benefits. I have achieved greatness in my life and would not be who I am today without her."
~ Julia J, VP Business Development, Illinois
Attracted an incredible man who cherishes me for who I am…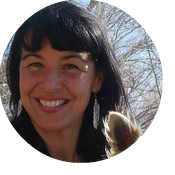 "Sherry's work helped me to unlock a deeply painful pattern of attracting men in relationships that drained and undervalued me. Shortly after engaging in the work with Sherry, I met and attracted an incredible man who cherishes me for who I am. We travel the world together. Sherry's work is both healing and profound. She is able to use her considerable intuitive gifts to get to the heart of any issue or problem. She then works to shift the energy while offering tools the client can use to facilitate a positive outcome. Sherry is equal parts therapist, healer and magician!"
~ Kathleen Medina, Author, Intuitive, and Numerologist at Canyon Ranch Spa, Massachusetts and Montreal
Soul Whisperer…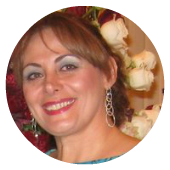 "Sherry is the soul whisperer and working with her is like having a trusted friend go into the deepest corners of your soul, intuitively hone in on the deepest wounds that have kept you stuck in fear for God knows how long, and quickly heal and release them. Sherry's work is all-encompassing. It spans through this lifetime, past lives, ancestral lines, the collective, so she really gets to the nitty-gritty of our challenges and issues.
Sometimes Sherry can get to everything in one session, sometimes several sessions are needed to release it all depending on how deep or ancient it is but in either case, the relief you feel is immediate especially if you are triggered at the time she works on you. My sessions with Sherry are that and so much more. She gave me information on the next steps of my journey that was so far removed from my awareness it would have taken me a lot more time, stress, and frustration to get to it. It was a precious gift."
~ Joumana Nasr, Precious Victories Coaching, Medical Intuitive, California
Doctors have been amazed…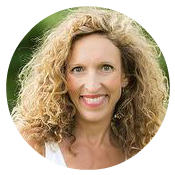 "Sherry has helped me to live a full, active, successful life despite having chronic kidney disease for 26 years. The doctors have been amazed that I remained asymptomatic for so long and it was not until a month ago that I had to have a kidney transplant. With Sherry's energy work, she has helped me to heal at a physiological and physical level and helped create healing spaces with the doctors, surgery room, my home and support team, and now a month later my doctors are again shocked at how well I have healed."
~ Kimberly Margolis, MSW, LSW, Licensed Psychotherapist, Colorado
I felt the energy from you
"You are an earth angel. I felt the energy from you. I have worked with dozens of healers and you are by far the best. Thank you so much, I really appreciate it."
~ Alexis, Canada
ORDER PACKAGE A
Discount: 92% Off
Total Package Value $1196
From Heartache to Joy Introductory Offer $99
ORDER PACKAGE B
Discount: 88% Off
Total Package Value $1436
From Heartache to Joy
Introductory
 Offer
$177
Ignite your Creative Soul
Join Sherry as she teaches the magic of the Sincere Heart. With this training you will:
Learn the sincere heart is your doorway to the next phase of human evolution.
Learn to harness the power of the creative realms to live your heart's desire.
Learn your authentic heart's desire.
Learn the wisdom of the light team that taught the spider women.
Faster easier manifestation is finally yours - manifest more money, more love, more joy and fun in your life.
Be among the first to ride this wave of humanity's next evolutionary step.
Four teleconference classes led live by Sherry, loaded with energetic clearings and activations. In these classes you will learn step-by-step how to manifest your heart's desire. After the teaching and activations, Sherry will answer your questions live. Each class will include a downloadable recording so you can replay the teaching and the energy whenever you wish.
Twice weekly LiveEnergy Downloads™ from the day you purchase until September 16th 2015 to support alignment with your Creative Soul and your Sincere Heart. Up to 11 total LiveEnergy Downloads™.
Five newly produced mp3 Energy Recordings designed to support your learning and evolutionary transformation.
Five newly produced mp3 Pure Energy Downloads™ to supercharge your learning.
Class 1 - Group Call
Foundational heart class to restore the authentic heart
Grounding and heart-centered bliss. Learn to use your heart to neutralize resistance to wholeness and empowerment. I will teach you a heart protocol to empower you, heal the splits within your being and set the stage for your most creative manifestations. To be able to fully engage the creative realm, your heart must be moving towards wholeness. Learn to create without burning yourself out.
" I felt energy moving in my back, behind the second and third Chakras specifically. Then as the energy started to increase and spread all over my body as we were welcoming back the unloved parts of us, I was taken back to an incident in my childhood when I was punished and no one would believe me or even listen to me. At that moment I realized this was something that was still affecting me in my business and I felt a stabbing pain in my heart. But as that part of me came home, I felt my heart expand as well as my solar plexus. It was beautiful!" ~ J.N.
Class 2 - Group Call
Clearing resistance and saboteurs to your sovereignty
Teaching you a process of building your energetic architecture to create your better life. We will clear your field for intrusions and teach you to cast your own grid for keeping your body from leaking energy and assist you in knowing when other energies are close. Increases awareness.
"I don't see "clearings" in the harsh way anymore. Like I have to get rid of this gunk. It's a nurturing thing. It's taking care of myself - like eating, taking a bath, doing a massage. We clear our field. So I'm more able to look at my issues, feel my emotions. They don't overwhelm me so much, so I can sit with them, observe them. They don't scare me as much as they used to." ~ MdL.L.
Class 3 - Group Call
Initiate the Dream Catcher energy
Learn how to create your personalized grid to manifest your heart's desire with the proper alignment to the creative realm of the universe. Learn how to naturally set your energy to disintegrate old grids and create new ones.
"As I listened to Sherry's "Energy Integrity Dream Catcher", I felt a whole day's tension from dealing with computer technical stuff gently evaporate. There was a lot of opening and energy flow in my lower chakras, particularly. It felt as though I was being brought back into myself in an expanded way." ~ D.W.
Class 4 - Group Call
Ignite your Creative Soul
Date: September 16th 2015
Learn a creative alchemical process to assist you in igniting the fires of your inner muse. It fuels money making, improving your health, boosting your mojo and your zest for life.
"I really felt the energy as it activated in various places - a lovely smooth feel. Smooth and light and powerful, very easy to take in. I've been stewing about a deadline I have to meet and definitely am feeling less of that after listening. That was welcome, timely, and fun!" ~ S.O
Class (Group Call) Recordings (4)
Each call recording with be packed with energy shifting activations, clearings, and new ways of seeing and transmuting yourself to empower your future and those around you.
Twice Weekly Live Energy Downloads™
Format: LiveEnergy Download
Receive a LiveEnergy Download™ twice a week from the time you purchase until September 16, 2015. These will be for alignment with your creative soul and your heart.
"There is clearly a strengthening happening. After so many decades of harshness and hopes dashed, I feel optimistic. I am deeply grateful for your gifts and soooo glad I bought your package!!!" ~ A.P.

---
Each of the following mp3 is layered with energies for health & clearing
Heart process, foundational coming home, finding the dark spots and loving them to wholeness and empowerment.
"My heart expands infinitely with this mp3. My inner child gets so filled with love that I am in a state of pure joy, and it lasts!" ~ T.L
"The images were beautiful and I felt my heart open." ~ E.T.
"It felt like all the parts of myself that have been in the shadows came out into the sunlight. What a feeling!" ~ L.J
Energy Integrity Dream Catcher
Increasing awareness for preserving the integrity of your energy field and keeping your energy from leaking.
"This is a very powerful MP3. I am still dizzy and my body is still vibrating from the top of my head to my toes with good vibrations. I could also feel my heart stretch and expand and fill me with a very comforting warmth. " ~ J.N
"I felt energy explode in my heart like a starburst. I feel incredible. I know this will be on my daily list." ~ J.L.
"I felt totally grounded for the first time in my life. I now know how it feels. A window opened in my heart to the springtime of my new beginnings." ~ O.B.
Luminescent Dream Catcher Visualization
Capture your heart's desire, your true destiny and purpose and learn a new way to manifest it with the wisdom that was once taught to spider women, from my light team.
"I absolutely love the Luminescent Dream Catcher Visualization!!! Thank you very much for this!!! It is a really beautiful mp3 that I would love to listen to again…for a great pick me up when I'm trying to achieve a goal. This one is a keeper." ~ N.I.
"Just love the Luminescent Dream Catcher, awesome vibration. So relaxing and a great state of neutrality. " ~ J.C.
"This brought me peace and serenity for myself and the world around me. I feel the energy shifting with this very powerful tool; aligning me with infinite possibilities. " ~ V.P.
Dolphin Series 10 - Igniting the Creative Soul
With these specific alignments, the creativity of the universe is your playground.
"After working with Sherry's mp3s, something started to stir. Once my brother asked me where I would like to spend my holidays, my dream destination. I said, somewhere where I can swim with dolphins. You can imagine I started listening to those eagerly. I was pleased to notice more strength in my body, more movement. I started tidying up my house and even moving furniture!! That was a surprise! " ~ M.L.
"I thought I already worked on self-love, but No it was not true. I play every day with grandchildren but I discovered my inner child wants more love and attention from me. I had forgotten my own inner child. I found out what it was missing and sent it to my inner child. I cried at the end of meditation when I connected to my inner child and found out what is missing and sent her love. Thank you so much Sherry for the extra attention in this way, I wonder how it feels to be more creative." ~ N.G.
"I loved connecting my body mind and spirit to my creativity. I was weak in several areas and felt the new connection strongly. It gave me an incredible clarity into my next step. What if gift!" ~ J.T.
Authentic Heart PureEnergy Download™
This is for expanding and clearing the heart, self-acceptance and Inviting all of yourself into love.
"This is huge energy. I felt my lips buzzing" ~ A.N.
"I felt parts of myself come into the sunlight." ~ T.J.
"Heart expansion and love of wholeness. Inviting pure energy of divine love in all the dark abandoned corners." ~ P.S.
Energy Integrity Dream Catcher PureEnergy Download™
Strengthening your aligned state to intrusions and your sovereignty. There is a vortex to attract yourself to your core and gently pushing out who you are not. There is also layers for becoming intuitively aware of where you are leaking your energy and restoring it.
"This is very strong I felt a lot of spiritual growth energy and heart emotions. I had a very big release about of 9/11. " ~ R.G.
Luminescent Dream Catcher Visualization PureEnergy Download™
This is designed to reflect the true heart's desire and align with the highest self. Layers of accepting dreams beyond our knowing, benefits we have not yet considered, discernment for resonant desires. There were physical attunements made for the quantum particles up through your whole body, mind and spirit.
"I saw a barren tree on a barren landscape and I went and put my arms around the tree and leaves started filling the branches. The next thing the landscape around me became verdant with fields of green crops and life everywhere. It was beautiful." ~ F.L.
"I was flying above turquoise water, just my body, soaring hundreds of miles an hour experiencing every kind of love that is on the earth, all at once. Very amazing. Pure Joy, but much more. I felt like light. " ~ M.W.
Dolphin Series 10 - Igniting the Creative Soul
PureEnergy Download™
This is layered with bliss, loving how you look and feel. Aligning you to your most desired state. There was an additional layer of aligning to your best numbers of measurements. Plus rejuvenation of skin and face. Artful expression and expressing yourself beyond your cultural limitations.
"I listened to this after a very long day. And, wow! In the first 30 seconds my tiredness washed away. I was smiling and felt ease in my body. My desire was to smooth some wrinkles and after a couple of minutes I felt my face pump up. At the end I felt joy and laughter. I really felt love for myself, and my face! " ~ A.A.N.
Expanding Creativity PureEnergy Download™
This was lovingly created with help from sacred geometry, colors and dolphin energies. It aligns grids to attract you to your heart's desire.
"My heart expanded over and over again. " ~ H.D.
"I felt a surge in my heart." ~ D.W.
You were spot on
"I've completed the session and I'm super-duper impressed !!!🎉 You are absolutely brilliant, brilliant, brilliant !!!💞
Thank you so very much times a Godzillion for all the awesome work you did...I'm totally blown away! I've been clearing for the last couple of years and this session was by far the best and most comprehensive of all that I've had so far...you were spot on...so therefore thank you so much!!!
I'm very grateful to have come across you on the summit."
~ Naseema, South Africa
Profound shifts, clearing unresolved thoughts and emotions…
"I cannot begin to tell you the profound shift and changes that are occurring within me. I feel grounded and centered, and neutrality happens more and more in my world each day.
l listen to your tapes often and feel love washing over me and clearing unresolved thoughts and emotions that do not serve me at this time. I will continue to work with the dolphins as they have become truly a part of my life. Deep Love and Gratitude for all that you do. "
~ Carolyn T., California
I have never felt anything like this!
"I did the Vase (Kintsugi Soul Retrieval Version 1) meditation for bringing Soul Aspects back and felt an amazing ball of energy on top of my head!! I have often felt my crown chakra tickling me but I have never felt anything like this! And it was such a short meditation but so very powerful! I am so amazed. Thank you so much for your beautiful meditation."
~ Daphne, Germany
Head out of the grey
"After a long co-dependent relationship that drained me I lived in a grey frequency. I stuck my neck out to breathe but that grey soup would engulf me again. People around me, in my job, in my family, they all live in fear. I couldn't escape. One day, after I started listening to Sherry's mp3s, I found myself interacting with a simple, uncomplicated person and saw the opportunity to jump out of that soup into a higher frequency. Can the Universe work in mysterious ways, or what? It's so much easier now to keep my head out of that soup and remain calm despite the storm around me. That feeling of calm was enhanced by the Expanding Time MP3, which now I felt I could afford the luxury of listening to."
~ Maria L., Europe
My pain went from 7 to 0 in five minutes…
"I had right shoulder pain at a level 7, so bad I could not move my shoulder. Within five minutes Sherry got the pain to a 0 and I can move it again up and down!"
~ Maria R., California
I can bend my stuck finger…
"Thanks, Sherry! I can bend my stuck finger even more today. I have now cut that audio part and will play it on loop until it's back to normal :-)"
~ Soni, Los Angeles
Total Package Value $1196
From Heartache to Joy Introductory Offer $99
*** 92% Saving ***

Master your Sincere Heart
Time and again, clients are amazed by the results they get from a personal session with Sherry

This package includes all of Package A plus a 30-minute personal session with Sherry. You will also get a recording of your session so you can replay the energy whenever you wish.
Private 30-minute session with Sherry (with session recording)
30 minute personal session with Sherry.
Imagine your life with more vitality, open to your inner guidance, increase clarity, decrease pain and increase mobility. For people new to energy work or advanced.
Feel at ease and openly share my concerns…
"The private session with Sherry was the actual cherry on top of the cake. I felt SEEN, HEARD, CARED FOR, ACCEPTED. Sherry is so loving and nurturing that I, a very anxious and shy person, managed to feel at ease and able to openly share my concerns. After the session, the seed that lived in the ground, started to pierce its confines into the light. "
~ Maria L., Portugal
My eye sight has been clear for 4 consecutive days…
"I felt your caring heart and healing every day. I followed your direction and listened to the MP3 daily, and on a loop in groups. I did your live calls and after the last call we just had, my eye sight has improved and has been clear for 4 consecutive days. I'm enjoying the awesomeness of seeing again.."
~ JC, Washington
Felt the shifts on the call…
"Many thanks for that lovely session this morning - could not keep my eyes open after it and went back to sleep for 3 hours! Felt the shifts on the call. Much gratitude. Your intuition and healing skills are awesome!"
~ Judy, Australia
Feeling relief and even joy…
"Sherry, we just had our session less than a couple hours ago and I just wanted to thank you. A few minutes after getting off of the call I started feeling relief and even joy, which has been fleeting the last few years. I think I needed the affirmation that I am traveling the right path at this time. However, I appreciated your feedback on some of my choices and I will definitely take all of your suggestions into consideration. I'm in the process of learning to connect to my Angel spirit guides (that was one of my two things I asked for during the overnight grid process) and I will be asking for their guidance also. You definitely gave me some peace of mind. I haven't shared my spiritual path with any of my family so it is nice to talk to someone that understands the journey. Again, thank you so much for your help and willingness to share your insights and loving energies."
~ Donna, New Mexico
Total Package Value $1436
From Heartache to Joy Introductory Offer $177
*** 88% Saving ***

Out of my chair and walking pain free in a half hour…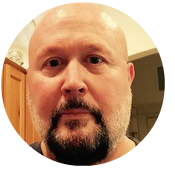 "I have worked with many great people in my lifetime but none possess the skill and insight that Sherry has. She is able to look into the very core of the soul to see where the injury lies, whether it is spiritual, physical or emotional. Those distinctions are very important to the healing process. She helped me through the darkest nights of my soul. She was there when I had eye surgery and reduced the pain. She was there through panic attacks and deep pain in my feet and back. She reduced my pain from 10 down to zero within an hour. She got me out of my chair and walking pain free in a half hour. I highly recommend her."
~ Jeff Lowe, Idaho
I'm a survivor because of you.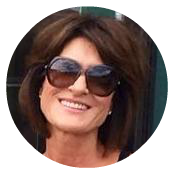 "As a battered woman, I was broken, depressed, and the only emotion I had was fear. By working with you I have overcome PTSD, co-dependence and depression. In addition, I can finally love myself again and be a confident woman. Your healing work is POWERFUL. Each session I could feel my energy shift and working with light, positive energy, take and process my emotions. Thank you for restoring my life and confidence. I'm a survivor because of you."
~ Laura L., Illinois
Replenished my physical energy after a nasty chronic illness…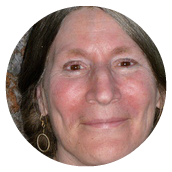 "I didn't even realize what I most needed to focus on in my session with Sherry, but she found my blind spot: replenishing my physical energy after a nasty chronic illness. After her work, the painful lymph glands in my armpits simmered down, and I felt a noticeable loosening in my head, neck, jaw, and shoulders, places where tension has long been centered. The next day, when I looked in the mirror, I immediately noticed a difference. Sluggish circulation had made me pale for years, but today my legs were pink, my face was pink – even my lips were noticeably darker! A sense of steadier energy flow goes with the circulation, and I've been receiving a lot of information about how to manage my energy, practically and emotionally, so it can continue to flow even more steadily. I am really grateful for the range and precision of Sherry's work and I feel that what she's started is continuing to support me.
In one of my sessions with Sherry, I felt a lot of activity in my brain stem and a huge level of nervous tension release. Afterward, I felt more solid in my body, and also as if the "harness" on my neck and shoulders had been released. I've also noticed that it's easier for me to stay away from old, depressive patterns. Thank you Sherry!"
~ Sunday Oliver, California
An unbelievable shift…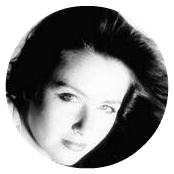 "I received a clearing from Sherry regarding family dynamics which were on going for so many years. It had been my biggest weakness in moving forward in my life and my daughter's life. There had been deep painful issues between my daughter's dad and I, which shifted into issues between my daughter and her dad. After the clearing, our communication was calm and clear. This is such an unbelievable shift. I am so appreciative of Sherry's unique insight and gifts. Thank you so much Sherry for doing this for my daughter and for the family. I highly recommend Sherry."
~ Valerie Pearson, VIP Energetics, Vancouver
Headaches are gone…
"I have had a problem with terrible headaches for many years. Each time I've worked with Sherry, my headaches are gone."
~ Barbara Perkins, Idaho
Feels like much of it has cleared…
"Thank you for the replay of the podcast. I listened a few times to the first part, because the Dolphin Energy in it is so strong and beautiful! It touched a deep blockage within me and it feels like much of it has cleared."
~ Catharina, Netherlands
He calms down & sleeps…
"I have a dog who is still puppy. He barks nonstop but when I do your mp3's he calms down & sleeps. We all love the dolphin ones."
~ Lisa B.
Trauma of nearly dying during childbirth…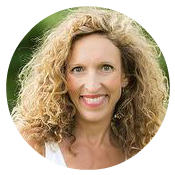 "Sherry helped me through the trauma of nearly dying during childbirth, and I used her as what I called a spiritual 'midwife'. She was energetically again in the hospital with me and helped my daughter and I quickly heal. My daughter was born at only 3 lbs. and needed oxygen and a breathing tube and was in the NICU for 3 weeks. With Sherry's assistance, my daughter is healthy, the tallest in her class, and thriving on every level!"
~ Kimberly Margolis, MSW, LSW, Licensed Psychotherapist, Colorado
Removed decades of self-loathing, I feel ecstatic!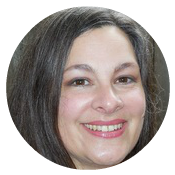 "Sherry, your work is AWESOME! For the first time in a very long time, I have been enjoying the reflection of my 5'3" 200+ pound body. I look hot and I would ask me out on a date if I weren't me! My hair looks shiny and full. You removed decades of self-loathing and I feel ecstatic! Thank you!"
~ Easter Alexander, Shamanic Practitioner, California
Health professionals were amazed...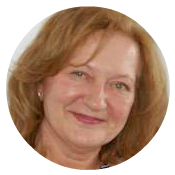 "I am so grateful to you, Sherry, for support and energy healing for my husband after he had a heart attack. Your wonderful work was very obvious that even the health professionals were amazed by the progress of his recovery. I am blessed to have you in my life."
~ Natalia Glouchko, Toronto
Pregnant in one month after years of trying…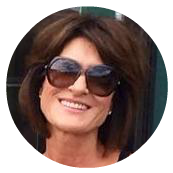 "Working with Sherry, I had finally gotten pregnant and have a beautiful daughter. She had told me a little girl was waiting for me and my right ovary was clogged. She had worked with me remotely and cleared my ovary and within a month I was pregnant. I had tried getting pregnant for years and worked with fertility specialists with no success. I now work with Sherry for emotional balance, as a life couch, grief, depression, and back pain. Each session with her I feel energized and harmony in my life."
~ Laura L., Illinois
Has completely stopped bleeding!
"Thank you for the healing you sent to our dog. His nose was bleeding on and off and the vet couldn't find anything wrong with it. Now it has completely stopped bleeding! I am really grateful to you for that."
~ Daphne, Germany
Writer's block is gone!
"Sherry is an expert in her field. Her ability for precision with her work on all levels is extraordinary. Her dedication and strongly trained ability for finding and deleting weaknesses and intrusions to clear issues or create changes is beyond normal ability. Sherry's work allows for the highest potential outcome. It is an astounding experience to have. I am still astounded; my writer's block is gone!"
~ Gaylene Popovski, Reiki Master, Hypnotherapist, Australia
A tangible wind behind my sails…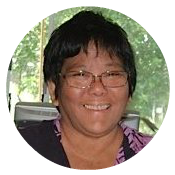 "Sherry has helped me through my battle with breast cancer over the past 20 years. Her sessions have always brought a subtle yet powerful relief from the side effects of the treatment for my illness. I could feel a bubble of calming comfort that eased my suffering. Now that the cancer treatments are over, I am recovering very quickly. Sherry's work has been a tangible wind behind my sails."
~ Claudia Suen, Tarot Expert, Astrologer, Hawaii
Powerful in obvious and subtle ways…
"The work Sherry's been doing has been powerful, appearing in both obvious and subtle ways. I love the Dolphin presence and their special help. "
~ Myra, Oregon
Alleviated almost instantly…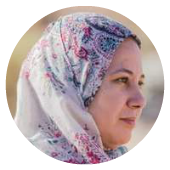 "Sherry is one of the most talented interactive listeners, who delves deep into one's soul finding easily the root causes behind symptoms.
She is very supportive and always there when I need her, I even feel connected to her without talking and I feel her support and encouragement in times I need it.
Sherry is a friend, a mentor, a coach, a healer and someone you can really count on to give the required results Sherry helped me with many physical and emotional distresses which were alleviated almost instantly! Sinus, ear infection, knees that hurt, problems at work and family issues, whatever it is, she knows how to handle it perfectly!"
~ Amany El Naggar, Engineer, NLP Practitioner, MCKS Pranic Healing, Reiki Jin Kei Do Master, Dorn Method, Yuen Method, PEAT, Cairo, Egypt
My grandson was born healthy, with big feet…
"Sherry cleared my family's karma, ancestral issues and patterns in-vitro for my unborn grandson after my daughter was rushed to the hospital with early labor and bleeding. It stopped immediately. Sherry told us many characteristics he would be born with including his extra-big feet that he would love. As soon as he was born, the doctor commented on how big his feet were. Our family is so happy he was carried to term and born healthy."
~ Vicky Malone, Idaho
Laughing a great deal…
"Love your work. I swim in the energy and find myself laughing a great deal. Grateful I have found you."
~ Sara, Canada
Able to drive again…
"Years ago I had a series of strokes that left me paralyzed. Sherry told me I could drive again. I was hopeful but skeptical. After we worked together I was able to drive myself and find my independence again. And, I became a joyful menace on the roads! Sherry also helped me achieve greater range of motion in my body, reduced my awful headaches, improved my thinking ability, and relieved my depression."
~ John H., CPA, Florida
Pain and immobility improved, calmer and at peace…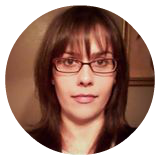 "I was having a hard time improving some of my own back and neck problems that were bothering me as a result of many accidents in my youth. My ribs were off to the right and I had referred pain down my legs. I was hunched over, my sacrum hurt to lay down. I lost the curve in my lumbar spine. After a session with Sherry, my pain went from an 8 to a 4 in twenty minutes and standing was a 3. After continued work, my whole body improved. I have less pain and everything feels looser. I can move more freely and am very grateful! I also feel calmer and more at peace."
~ Sarah Gonzalez Meyers, Mother, Body Worker, Yuen Method Master, Florida
Transform my issues into gifts…
"I have worked with Sherry numerous times when I needed help with emotional or physical issues, she has always been able to help me transform my issues into gifts. Last week my headache was a 11 out of 10 and she got it down to zero in an hour. I have had multiple back surgeries and a knee replacement that kept me in pain but Sherry helped me shift out of pain when I spoke to her. She has helped me come back to myself when I was stuck in the astral and helped me heal from a near death trauma I had at birth that had plagued me my whole life."
~ Michael O'Brien, Idaho
"I cannot begin to tell you the profound shift and changes that are occurring within me. I feel grounded and centered, and neutrality happens more and more in my world each day. l listen to your tapes often and feel love washing over me and clearing unresolved thoughts and emotions that do not serve me at this time. I will continue to work with the dolphins as they have become truly apart of my life. Deep Love and Gratitude for all that you do."
~ Carolyn
| | | |
| --- | --- | --- |
| | PRIVATE SESSION TESTIMONIAL | |
"Dearest Sherry, In our session together I felt the strongest energy shifts I have Ever felt and so many in such a short amount of time! I prepared ahead of time and was in a state of allowing but you really are fantastic! You were so quick to see and clear the issues and energies and they all made total sense. I think you did more energy work in 30 minutes than most that I have worked with did in many hours!!! I was so expanded with high energy and the dolphins… It was incredible! Thank you soooo much for your excellent work! And I love the MP3's too and the live call and the 21 days and overnight! Many Blessings, "
~ Diana
"Thank you so much for this whole package! I've made more money this month than I have in any month so far and I can't believe how easy it was, how I much i trusted that the money was already here, and how focused, grounded and kick-ass I've felt through the whole process! What did you do? Your audios save my life in every moment! I love how short, easy to use, and magically profound they are. I just love expanding time with your work!"
~ Ayla Angelo
" just can acknowledge that the Universe has granted me a wonderful gift having met you. All the work you have done in these few weeks is extra ordinary. Since our private session I feel much more present and lighter in my body and in my head. The ankles are slim and I feel them supportive again.
You also worked on a cyst on my back, of the seize of a small egg, which 3 days after got seen by a doctor and diagnosed as an abscess, which should be removed by surgery after the infection calmed down. He did not open it, so few hours later just by "accidence" I passed rapidly underneath an iron bar, forgetting totally my "burden", and hit with full force against this bar, so that this abscess finally opened up. Within 2 weeks the whole cyst emptied completely and the doctor could remove the whole sack with a very simple movement just by his hands only. So no surgery! What a miracle! Thank you.
In these last days I noticed a big detox going on, especially of the gut, which I welcomed a lot. And there are also many other "tiny" shifts in my everyday life that I can perceive.
I am so glad that practically nothing got lost from our supercharged 2nd Grid call, because the clearings you have done where especially deep and felt to me like done just for me. You said you will do some focused healing for eyes issues so please include my eyes too.
Thank you from the bottom of my heart. With infinite love and blessings"~ Silvia
"Thank you sooo much for this amazing call with so much healing. I was so glad I could join. When you did the Abundance healing I could feel energies running down my back and at some point I felt my neck as well. So powerful. I also had a very powerful dream that night where I got a very profound healing on the astral plane. It sure feels like a big shift has happened.
Your kindness, generosity and willingness to help are very much appreciated in our dolphin pod. It is a joy to have you in our lives."
~ Much Love and gratitude
Amitabhya
About Sherry Phillips Swatek: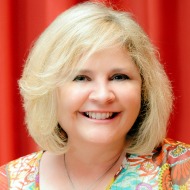 Sherry Phillips Swatek is a clairvoyant, medical intuitive, multidimensional integrator, business mentor, and life coach. She specializes in long distance shifts. Sherry has been transforming lives everywhere she practices her talents. Through her work, she has resolved relationship troubles, relieved chronic pain and illness, extended quality of life, upgraded business and financial opportunities, and helped with fertility, pregnancy and childbirth.
Sherry has studied the spiritual and metaphysical teachings of many masters including Ho'oponopono, Andean Path Initiations, Chinese and Japanese spiritual and healing teachings, and several systems of mastery, including those taught by her inner teachers. She has extensively studied many body work modalities. Her working knowledge of the human body at the molecular, physical, spiritual, metaphysical, and energetic levels empowers her ability to discover and synthesize the necessary healing energies. Sherry has learned from many teachers and through her travels to many sacred sites including Machu Picchu, Lake Titicaca, Peru, Bolivia, Jerusalem, Mt. Nebo, Petra, Jordan, Turkey, Australia, Egypt, Europe, and Great Britain.
Sherry has enjoyed many traditional accomplishments as well. She received her Bachelor of Science degree while establishing and managing the university day care center so she would have a healthy place for her son. She was the first woman and youngest person to be General Manager of a group of radio stations in her state. She was a successful business consultant for corporations. She opened, owned and managed a spa services business offering massage therapy, chiropractic, and acupuncture to clients at resorts on the Kona Coast and Waikoloa, Hawaii for 16 years.
ORDER PACKAGE A
Discount: 92% Off
Total Package Value $1196
From Heartache to Joy Introductory Offer $99
ORDER PACKAGE B
Discount: 88% Off
Total Package Value $1436
From Heartache to Joy
Introductory
 Offer
$177
DISCLAIMER: The information on this site is not intended or implied to be a substitute for professional medical advice, diagnosis or treatment. All content, including text, graphics, images and information, contained on or available through this web site is for general information purposes only. Please see a medical professional if you need help with depression, illness, or have any concerns whatsoever.
WE DO NOT OFFER MEDICAL ADVICE, COURSE OF TREATMENT, DIAGNOSIS OR ANY OTHER OPINION on your conditions or treatment options.SERVICES OR PRODUCTS THAT YOU OBTAIN THROUGH THIS WEB SITE are for information purposes only and not offered as medical or psychological advice, guidance or treatment.
CONSUMER NOTICE: You should assume that From Heartache To Joy has an affiliate relationship and/or another material connection to the providers of goods and services mentioned on this page and may be compensated when you purchase from a provider. You should always perform due diligence before buying goods or services from anyone via the Internet or offline.
Cancellation Policy: You may cancel and get a full refund any time before the date of Class 2 or 48 hours prior to your personal session, whichever comes first.
Your personal session must be used within 6 months from the date of purchase. Once scheduled, sessions may be cancelled or rescheduled up to 48 hours prior to the scheduled date and time of the session. Missed sessions will not be rescheduled.
However, in order to honor our speakers and their hard work we can only offer refund on one package for every customer per 90 days. Multiple refunds by same customer within 90 days will not be accepted. If speaker's offer involves personal sessions, then guarantee will be voided if the session has been availed.
* Sherry will make her best effort to record your personal session. However, due to technical issues beyond her control, she does not guarantee that the session will be recorded or, if recorded, that the audio quality of the recording will be satisfactory.
Copyright © 2016 - Eram Enterprises Inc - All Rights Reserved