Guaranteed Results

Healing Program
You or a loved one Struggles with Physical or Emotional Health problems. It could be a relatively minor problem like headaches or it could be one of the millions of complicated physical or mental issues.
Modern medicine tells you that your problem just cannot be healed. You are left hopeless and depressed. Best case, you will be on medication for the rest of your life.
You have spent years and thousands of dollars trying to solve debilitating health issues but nothing seems to work.
You then turned towards alternative methods. You tried many forms of alternative medicines but nothing seems to really solve your problems.
What is worse is that are no guarantees of any results. The only option you are left with is to endlessly try one method after another, spend years in suffering and thousands of dollars in costs and hope to God that something will eventually work.
I have no desire to copy the wheel. I am here to break the wheel that just goes round and round in circles and gets us nowhere.

Sanjay Nimar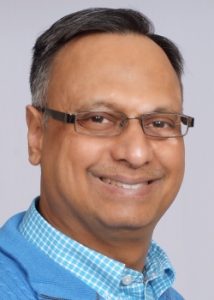 Sanjay is introducing an unprecedented healing program.
Sanjay has created a proprietary energy healing treatment called S.E.T Treatment (short for Specialized Energy Treatment). In this treatment Sanjay uses a proprietary and highly sophisticated metaphysical process to bring about physical or emotional healing for a client. The client is not required to do any work in this healing process and the healing is all done remotely.
Since the energy is coming from the realm of Universal Grace, Love and Goodness, any and all forms of diseases can be healed. Even the so called unhealable diseases. This healing method is completely safe, kind and gentle and it works for everyone: children, pets, adults, seniors.
What is even better is that Sanjay offers a money back guarantee. He charges you only for the results that you experience (see detailed conditions)
Please note: Sanjay used to go by the name: Michael Allenbright earlier. He has recently decided to use his birth name Sanjay Nimar going forward. Same excellent healer, just a different name 🙂
1

Sanjay has over 400 "Google Verified" 5 star reviews. Something that we believe no other healer in the world can claim.
2

He has developed supernatural healing powers with over 50,000 hours of intense spiritual practices.
3

Sanjay is the first one in the field of healing who is offering a guaranteed results or money back healing program. No other healer has ever done this before.
4

His clients include, highly educated psychotherapists, doctors, and other forms of healers.
5

Sanjay has been taught by some of the greatest minds born on this planet. One of his teacher is from the lineage of Yogananda Paramahansa (Author of the Autobiography of a Yogi.
6

He was one of the inventors of the 3G and 4G cellular phones at Motorola.
7

He is also the inventor of lifetron healing device.
S.E.T (short for specialized energy treatment)
S.E.T is a proprietary and highly sophisticated energy healing process to bring about physical and emotional healing for a client. The healing is performed by Sanjay through his own spiritual powers that he has developed with over 50,000 hours of intense spiritual practices. The client is not required to do any work in this healing process and the healing is all done remotely.
Since the energy is coming from the realm of Universal Grace, Love and Goodness, any and all forms of diseases can be healed. Even the so called unhealable diseases. This healing method is completely safe, kind and gentle and it works for everyone: children, pets, adults, seniors.
What is even better is that Sanjay offes a money back guarantee. He charges you only for the results that you experience (see detailed conditions)
1

The program runs for 6 months. Most likely you will start to see the results within one month, but some cases can take longer.
2

Sanjay will work on 1 primary issue. However, many health problems stem from the same underlying issue so it is possible you may experience healing in more than one area.
3

The charge for the healing will be done on a prorated basis. The measure for the results will be agreed between you and Sanjay before the healing is started.
Example A: For example if say you have depression with an intensity of 10 on a scale of 0 thru 10. By the end of the 6 months of the healing program, say the depression you report back is at level 5. In this case will keep 50% of the total payment you made and refund 50% back to you.
Example B: Say you are diabetic and your numbers are at say 200 for fasting. The normal range is usually considered to be around 100. If your numbers come out to be say 150 on a consistent basis, then we will charge you 50% and refund you 50%.
4

Sanjay will need your full cooperation during this healing program. He may need to talk to you on the phone, or request regular feedback, or in some rare cases ask you to do some minor ritual to open your energy field for healing. You agree that you will provide full cooperation to Sanjay. After all it is your life that Sanjay is trying to help you heal :).
5

This healing program is based on good faith agreement between two honest parties. Most people, are extremely honest. Unfortunately, there are a few people who don't respect the law of energy exchange. Trying to intentionally falsify the results in order to get a refund is not in their best interest since there can be unwanted consequences for such action. Sanjay and Eram are taking a risk by putting their best to bring healing to your body and mind without any guarantee of payment. Please honor their efforts and goodness of their hearts. It will then be of value and fun for everyone involved 🙂
6

Sanjay will do his best to bring permanent healing, but it is not possible to guarantee that the issue will never recur. Meaning it is not possible at this time to give a lifetime guarantee.
7

If you decide to terminate the healing program before completion, we will charge you a prorated amount for the duration that you were on the program. For example, if you stop the program at 3 months, we will refund you 50% of the cost of the program that you paid.
Legal Disclaimer:
1) This healing program is a "guaranteed results or money back program", which is different from "guaranteed results". It is impossible to guarantee results. The results can highly vary from person to person. Some people may not see any results in which case we will refund all the payment.
2) This healing is NOT a replacement for professional medical care. Before starting this program you agree that you will always seek professional medical advice for all your health care needs.
Here's some of the transformations experienced with Sanjay's work!
Diabetes

100 points drop!

In 2 days

 Down from 204 to 104!
"Diabetes: 100 point drop in just 2 days!!"
"I am 80 years old and I have had Diabetes for more than 40 years. Recently my blood sugar numbers were continuously on a rise. I have tried exercise, diet but nothing changed. I requested Michael to do a treatment for this issue. I am happy to report that just two days after he started the treatment my numbers dropped more than 100 points. From 210 to 104.
3 months after the treatment my numbers are stable at 98. What a relief. What a miracle. Thank you."
5 year Limp in the right leg Healed within 2 days!!
"I had a limp in my right leg due to severe pain in my hip. This had been going on for 5 years. After all kinds of modern and alternative medicine treatment, I gave up. My quality of life went from bad to worse. I have known Michael for last one year. I work at the apartment complex where he and his family live. One day out of the blue he told me that my leg will be healed. I did not think much about it because I thought he was just joking. Two days later I woke up and to my absolute amazement, my limp was totally gone. No pain in the hip anymore. It feels my bones have healed from inside. It has been six months and the pain has not come back. To me this is a miracle."
~  Stacy, San Diego
Rheumatoid Arthritis

 now in normal range!

Down from

131 to 18.7!
"Rheumatoid Arthritis: RA factor from 131 to 18.7"
"In September of 2012 when I was diagnosed with Rheumatoid Arthritis, the blood work the doctor ordered showed a RA Factor of 131 (a normal result is 15 or below). 131 is considered extremely high and was indicative of the massive pain I was in, which led me to seek a diagnosis in the first place. I met Michael a few months ago and he told me about his treatment and asked if I'd like to try it, I jumped on it. Yesterday I received the results of lab work that was ordered by a new doctor I'm seeing. The RA Factor is now at 18.7 and when the nurse started to tell me that they're concerned about the number, I had to laugh! I was THRILLED that it had dropped from 131 and the only thing I can ascribe it to is Michael's treatment. I'm just thrilled (and grateful)!"
~  Suzie
Great Improvement from Crohn's Disease
"My daughter Lisa has been suffering from Crohn's disease and Ulcerative Colitis for nearly 5 years. The unpredictable nature of her bowel movements has created a lot of stress and anxiety for her. The worry only exacerbates the matter and has affected the health of her skin as well. She has been unable to exercise or stand on her feet for too long without swelling and pain. Her diet has become increasingly more restrictive and bland, and she has lost joy in eating. Now Lisa is on her 3rd month of Michael's treatment and things are improving. She is back to her normal weight and feeling happier. Her stress around eating is starting to subside and she is finding enjoyment in incorporating a variety of foods and flavors back into her diet. She has greatly improved over this last month and I pray someday her life will be free from the pain of Crohn's."
~  Mary
"Amazing Healing – Pulmonologist couldn't believe it !!!"
"My Dad (who's 86 yrs old) was diagnosed with Chronic lymphocytic leukemia (CLL) almost a year ago.  While he seemed to be responding to the medication a few weeks ago his health took a turn for the worse.  He lost his appetite, his energy and couldn't sleep.  His Oncologist discovered fluid outside of his left lung.  My Dad ended up being admitted to the hospital for several days in order to remove what amounted to close to 7 liters of fluid.  Once all fluid was removed, the CT scan showed patchy spots on his lung which the doctors couldn't identify.  A couple of weeks ago while my Dad was in the hospital I contacted Michael to do a treatment to help my Dad.  Three days later my Dad was discharged from the hospital.  He has since continued to have an increased appetite and has started walking a couple of blocks each night.
The pathology results show nothing abnormal from the fluid and today (2 weeks later) the CT scan shows absolutely nothing on his lung – it's completely clear.  His Pulmonologist was floored – she couldn't believe it.  She said she was prepared to do a biopsy to see what was on his lung but no longer needs to because it looks completely healthy.  I can't say enough about Michael's treatment and healing abilities – Amazing!"
~  Christina, Texas
Type II Diabetes: From 280 to 150 in 2 weeks!!
"I have had Type II Diabetes for over 15 years. Despite the medications and diet control my numbers were in the upper 200's to 300's. I did a treatment with Michael for the Diabetes. I am happy to report that within two weeks of the treatment my numbers have come down to 150, a drop of more than a 100 points. This is truly a miracle!!"
~  Nanci, Ohio
Food Intolerance: "Completely Cured of Dairy Intolerance after 1 Month"
"My 6 year old daughter has been lactose intolerant since birth. She would get rashes, stomach aches, and night terrors if she had even the smallest amount of food with dairy in them. It was really hard for her emotionally not to able to eat cake or other dairy treats during celebrations. She was starting to feel like the world wasn't fair, that she was excluded from special things. I started her on Michael's Treatment and waited a month to see how it would go. To our delight she didn't react to the dairy. We slowly increased it and now she eats it in her regular vegetarian diet. Before she was in the bottom 10% for her weight and the doctors were a little concerned. After 5 months she was at 40% and her doctors are now saying she's in the perfect weight for her since she's a bit on the short side. I'm so happy this treatment worked and my daughter is loving her expanded diet. She now can also eat pears which was another food intolerance."
~ Z
Severe Anxiety: "15 Year Old Completely Cured from TTM"
"My daughter became anxiety prone in her teenage years and about two years ago, developed a severe case of compulsive hair plucking (known as Trichotillomania (TTM).  It impacted her greatly and we got her to see a behavioral therapist on a regular basis.  While the doctor did help my daughter, it did not help her completely get over this compulsive habit.
Her full recovery only became possible once we had a treatment with Michael.  Now my daughter is enjoying her teenage years once more, completely free of her compulsion.  She is once more socially active (something which she had almost completely stopped during the two hard years that she just went through) and it is a huge relief to us as parents."
~  RP, Illinois
"A Miracle Transformation!"
"My cat Sophia had a crippled Right hind leg, Low energy, Spinal/skeletal deformities, and possibly symptoms of Addison's disease. She was on the energy for a month and now she is completely healed and healthy. It is truly a miracle!!!"
~ Frank
Heart Murmur: "Completely Cured for Newborn"
"My grandson was born on Nov. 30, 2013. He was 10 lbs, 21 1/2 inches, so he was a big boy.  Apparently the doctors did not know how big he was; his mother is a tiny thing, too.  So, her labor stalled out.  She ended up with a fever and an infection which she passed to the baby.  It also ended up in a C-section.  We were all worried, of course, especially when we learned he had a heart-murmur.  He was in the neonatal ICU for almost a week.
Two days after his birth, I requested Michael to do a treatment for him – I figured he really needed it. He improved so well that he went home after one week.  When he went back for his appointment, his heart murmur was completely gone and he was doing great!  I am so grateful that he is a normal, healthy baby boy.  And I am also grateful for Michael for being there for him!"
~  SH, Texas
ADHD: "Remarkably improved after just one treatment!"
"Let me tell you a little bit about my son he is eight years old very creative very energetic to say that he kind of bounces off the walls is an understatement. Every morning for school was very difficult for him ,he would wake up crying, not happy, it was too hard to get dressed, it was to hard to brush his teeth, using his words everything was way too hard. Which in turn made it way too hard for me, he was very mean and uncooperative every morning.
We got a treatment done with Michael to help with our son's issue of ADHD. Since the treatment I am happy to report that, now he gets up with no fuss and gets ready for school. After school was also an issue, getting him to do his homework was a project, something that should have taken 20 minutes would take an hour and a half. Now he does his homework without me asking him to. My son cries a lot over everything, he is very dramatic . He is still dramatic but the crying over every little thing has gotten much better. Overall, I have seen a drastic change in his behavior, all for the better. Thanks Michael!!"
~ Cindy, Chicago
"Severe back pain healed completely!!"
"For the last 5 years, I had constant pain in my back. For the past few months I had been taking 1000 mg of prescription painkillers 3 times a day. Doctors had recommended surgery, which I was very hesitant to go through. I started a treatment with Michael and within one month my pain was completely gone.  I don't need to take any painkillers now. What is also amazing is that the pain has been completely erased from my memory as well.  If you ask me now, I have to think hard to remember what the pain was like. Earlier I was in constant pain all the time. I do not do any yoga, exercises or any alternative medicine. It is because of  Michael's healing powers alone that I am pain free."
~  Cynthia, Singapore
"Migraine Headaches Gone"
"I was on the program for four months last year. I wanted to heal migraine headaches and weight loss. I had bad headaches for 4 or 5 years, I was in constant pain sometimes for days. I would be ok for a day or two and then not. That cycle would go on and on. I had some pain in my back, it was misaligned and I had numbness in my toes and hands. Generally I didn't feel good. I kept gaining weight. I started to feel slightly better immediately after signing up. During those four months I had a lot of emotional releases, it was a difficult period to go through. Then one day I woke up and I was fine, I couldn't remember the last time that I had a headache or my back. My fingers were fine. That was just wonderful. I still can't believe it, but I'm fine. So thank you it was a wonderful experience it was just wonderful."
~ Maja
"Menstrual pain completely gone!!"
"I used to have lots of cramping pains in my abdomen and stomach during my menstrual periods. I used to take Advil throughout the day to help with the pain. I am happy to report that these pains are completely gone. This was a long standing problem for most of my adult life. My physical health has improved dramatically."
~  Pam, CA
"Recurrent cold sores Gone"
"I have been suffering from cold sores on my buttocks for over 20 years. I started Michael's treatment at the beginning of Nov. After a few weeks a new crop of cold sores started up with unusual intensity but it finally subsided and I haven't had one since. I am so grateful to Michael and his treatment."
~ Sally
"No more pain in arm and Numbness in fingers!"
"Back when I asked Michael for help, my intention was:  "fingers on left hand numb, cysts on thyroid and overeating"…I sought relief from physical ailments and overeating… Today, I know of no pain on my left arm, improvements in the sensations of numbness in my first two fingers….and my thyroid cysts are no longer hurting my shoulder and I no longer feel like I am choking …I find myself more aware when I am not eating healthy that there exists an emotion I choose to run from instead of deal with…insight is a major step in unraveling the chains in my mind that have a hold on my deepest beliefs that hold me back from living a life in truth and in light…Thank you Michael for your work and healing."
~  Mary
"Way more energy than before!"
"My arthritis is so much better, and my chronic fatigue is gone! Now I just get tired in a normal way, not in a chronic fatigue very ill way. I have way more energy than before & progressing very well. It is a miracle that I have the energy to do things I have not had such energy for in years! Even with broken sleep patterns the energy is there."
~ Jenny
"I am Cancer-Free today!"
"I am 65 years old was diagnosed with a rare form of melanoma in my right maxillary cavity. Surgery, radiation and bio-chemo treatment all failed to rid me of the melanoma. Since I started the Healing program with Michael my recovery from the bio-chemo treatments has been remarkable. My doctors are baffled by my recovery with almost no side effects. My strength is back and most of all I am completely cancer free today. I can attribute this only to Michael's Treatment. Thank you."
~  Maggie
"Easy, deep sleep like never before!"
"I have been sleeping extremely earlier and getting up sometimes at 2am or 3am. Approximately 9 hours of sleep! Which is so unusual as I always sleep well with less sleep. It is just that the sleep is so deep, I find myself going to the deep state of sleep the moment I close my eyes. The tightness in my left shoulder just shifted to my right side. Slowly dissipating. I am so grateful for this work on myself!"
~ Brittany
"Chronic Stomach Ailment completely Healed in 1 week!!"
"I had severe stomach problems and pain all through my adult life. I was visiting the US for my son's graduation in May 2014, when my stomach pain was so severe that despite going to the hospital and taking medications nothing was helping. I was planning to cancel my trip and return to India when a dear friend suggested I contact Michael for help.
Within a few hours after Michael started the Treatment my pain subsided from a level 10 to level 1. That evening I was able to attend the parents dinner for the graduation class. I could attend my son's graduation and also continue my journey to visit family in the US and take a trip to Alaska.
It has been almost a year and the pain and stomach problems have not returned. It is a whole new life for me. Thank you so much Michael."
~  Neelu, India
"Glucose numbers dropped from 459 to 184!!"
"Milo is a 15 year old cat and his main issue was Diabetes. Before he started on the treatment his glucose readings were as high as 459 despite giving him insulin. It seemed like he had a lot of anxiety inside. He was stressed and depressed.
In 2 days since the start of Michael's Treatment his glucose reading dropped to 368. His owner reported that, "He was perkier today and eating more readily. Just jumped up in the window seat with no problem. He has started doing a weird howling thing."
About 6 days since the start of the Energy this the report, "His glucose readings have dropped to the low 200s, so definitely coming down. He is on the insulin twice a day … but they also seem to be trending downward a bit — could be the work you all are doing …He ate well. His readings were am 235 pm 184 Readings continue to be in the low 200s so his glucose is well.
Overall, Milo appears to feel better and he is eating more regularly and doesn't look as sick. Appetite is increased so I have cut back on appetite stimulants. Seems more nimble. He goes into deeper sleeps than I have witnessed in the past. He does not seem distressed.
He has done some good jumping this morning and has eaten fairly well. Now in a deep sleep. (it is good exercise for him jumping, he needs it)"
~ Amber
"Vet is baffled at Miraculous recovery!!!"
"My 12 year old dog Ginger, needed to be rushed to the Emergency only to be brought to surgery and had her ovaries removed. Within 24 hours she was up, happy and when we brought her for her visit to the vet he was shocked and amazed at her recovery. In his words, "This is truly miraculous!!!"
~  Jack
How to speed up our healing process - MP3
Our identity defines our destiny. During childhood development many of us pick up negative beliefs about ourselves such as: I am bad, I am not good enough, I am broken, I am a victim, etc. Once these negative self beliefs get deeply installed in our subconscious mind, it becomes very hard to heal our body and mind. Trying to heal from this place of brokenness is very hard if not impossible. Learn an entirely new way of getting past this hurdle and speeding up your healing process.
Total Package Value $5000
From Heartache to Joy Special Offer $897
for first 30
Option to add a family member to the program at 30% discount is available at checkout

Q. How long is the healing program
Six Months or till you are fully healed. Whichever comes first.
Q. What diseases can be healed through the healing program.
Samjay works on all forms of diseases. Even the ones termed as unhealable by medical science. However, that does not mean everyone will get healed fully. Each individual will heal to different degrees. It is possible that some may not heal at all.
Q. What happens after I purchase the program. When does the healing start.
After you purchase the program, 1) you will get a legal agreement email, which after you have read and accepted you can reply to by saying "I agree with the terms and conditions. 2) Then you will get an email with a simple questionnaire about your issues. 3) Sanjay will review the questionnaire and get the energy started right away. He will also send you instructions on how to monitor and report progress to him.
Q. When can I expect to see the results.
This depends on many factors. Please allow the full duration of 6 months to see the results. Many people see very quick results, whereas others take longer.
Q. Can I add my family members to the program.
Yes. You get a 30% discount for family members. Please note that only family members get this discount. Not friends or people unrelated to you.
Q. What if I don't see any results.

You get your money back :).
Q. What if I have more questions during the program or need some additional support?
Sanjay will provide his email address and phone number. He usually responds to all emails and phone calls within 1 Business day (Monday to Friday). Don't worry you will have relatively easy access to Sanjay during the healing journey :). He will support you during the program.
Total Package Value $5000
From Heartache to Joy Special Offer $897
for first 30
Option to add a family member to the program at 30% discount is available at checkout

*** BACKED BY FHTJ CARES POLICY ***
REAL. DEDICATED. FOLLOW-UP
Your success is our success and we are here for you every step of the way.
Our COMMITMENT is to support  all of YOU
and when you decide to purchase a package from FHTJ… the love doesn't end there!
We will reach out to you to see how you are progressing and answer any questions you may have
along the path you have chosen. FHTJ Cares
DISCLAIMER: The information on this site is not intended or implied to be a substitute for professional medical advice, diagnosis or treatment. All content, including text, graphics, images and information, contained on or available through this website is for general information purposes only. Please see a medical professional if you need help with depression, illness, or have any concerns whatsoever.
WE DO NOT OFFER MEDICAL ADVICE, COURSE OF TREATMENT, DIAGNOSIS OR ANY OTHER OPINION on your conditions or treatment options. SERVICES OR PRODUCTS THAT YOU OBTAIN THROUGH THIS WEBSITE are for information purposes only and not offered as medical or psychological advice, guidance or treatment.
CONSUMER NOTICE: You should assume that From Heartache To Joy has an affiliate relationship and/or another material connection to the providers of goods and services mentioned on this page and may be compensated when you purchase from a provider. You should always perform due diligence before buying goods or services from anyone via the Internet or offline.
REFUND POLICY: Please know that in order to honor the Law Of Energy Exchange, all exchanges need to be fair energetically. We love and honor all of our valued listeners and speakers. We are happy to offer a hassle free, 30 day Money Back Guarantee to our customers to help them decide if a certain product works for them or not. However, in order to honor our speakers and their hard work we can only offer refund on one package for every customer per 90 days. Multiple refunds by same customer within 90 days will not be accepted. If speaker's offer involves personal sessions, then guarantee will be voided if the session has been availed. Additionally all refund requests should be sent within the 30 day guarantee period. We thank you in advance for respecting the energy exchange.
Copyright 2018 - FHTJ - All Rights Reserved