Illuminate Your Body, Mind & Emotions
Sally's Powerful Special Offer
Blossom with Deeper Healing and Transformation as You Progressively Reach New Levels of Divine Vibration with Sally's Sound Activation of Infinite Light & Divine Love!
Sally Page - Medical Intuitive and Master Sound Healer, Invites you to relax with soothing sounds as you enjoy a natural healing experience that offers life changing results as you release physical, mental, and emotional pain. You will experience personal growth and spiritual transformation bringing you into greater harmony within your body, heart and soul. In a session subtle healing energy flows into your cells, organs and bones shifting vibrations from the disharmony causing suffering, into harmony and healing. Sally's Medical Intuitive wisdom flows from her experience with  Light and Sound Healing, The BodyTalk System, Avesa Quantum Healing and EFT.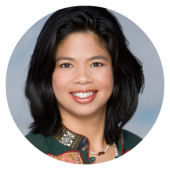 "I'd been dealing with a lot of physical symptoms for the first time in YEARS. Laryngitis, body aches, phlegm, sorrow — it was intense.
Sally's clear, gentle guidance and deft energy work significantly eased my physical issues, and left my aura and chakras sparkly and easily integrating the higher frequencies that had triggered my "flu like illness."
I had intense pulsing sensations as the densities and old patterns left my body. Thanks so much Sally for a wonderful and beneficial experience!"
Maiyah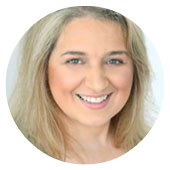 "Working with Sally was a very relaxing and beneficial experience! I particularly liked the level of her confidence as she jumped right in, shared very specific info with me and started working immediately on the issues in hand! I really enjoyed the Crystalline Light audio and the  image along with the special breathing technique that Sally guided me through. My body loved it too! During and after our session, I experienced a shift to my energy and I started receiving (downloading) precious insights on what we worked on. Can't wait to see what else unfolds for me over the course of the next three weeks, as Sally suggested! Thank you, Sally!"
Niky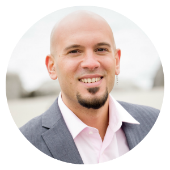 "OMG! The first minute that Sally connected with me after I shared I was having relationship challenges, she immediately knew where it stemmed from. Sally identified my karmic pattern of seeking unrequited love and past life experiences of loving a woman of royalty where my love was accepted but not returned. OMG! I called my x cleopatra from the first day I met her and she said I look like an ancient Egyptian. I'm willing to bet that was one of the lives. When she shared the past life heart break I had was and how it was influencing my current issue, I immediately cried and had a powerful immediate release in the heart space and feel like I cleared this karma pattern ounce and for all and this will allow me to finally connect with a life partner as opposed to going after what is not aligned. If you need super fast results I highly recommend Sally. Thanks Sally!"
Tarek
"From the moment Sally started working with me I felt waves of energy ripple through my body. I came to Sally wanting to remove any energy blocks standing in the way of my next level of expansion and within a few minutes felt an anchoring deep within. I experienced a rush of energy up my body when Sally said the word love. Energy blocks in my lower chakras crumbled and a feeling of calm, knowing and peace moved through me."
Esther
"Sally is a gifted, knowledgeable and inspiring teacher. I learned a tremendous amount that will be highly beneficial to me in my practice. We not only explored the world of crystal bowls, we learned valuable techniques to enable us to project this healing from the heart space and create change on the most transformational level possible."
Cindy
"The day I came down with a cold I asked Sally for healing around why I had caught two colds this winter. By the end of the call, the deep cough that had been lingering for two months had completely cleared and I was over my cold in three days! Thank you, Sally, for your insightful and effective work!"
Love, Easter
ORDER PACKAGE A
Total Package Value $1040
From Heartache to Joy Special Offer $99
(Only MP3s)
ORDER PACKAGE B
Total Package Value $1340
Special offer $147
(Includes Personal Session with Sally)
Consists of the following amazing tools for immediate download in MP3 format
Experience Powerful Transformational Vibrations That Bring You Deep Harmonious Healing!
The Alchemy of Light series offers three sound healing recordings. In each recording the sounds take you beyond words and ego to align you to the harmony and clarity of your heart and soul. Each recording in this series creates a unique blend of powerful frequencies and intentions that brings specific vibrational shifts to all aspects of your being. The soothing sounds of Alchemical Crystalline Singing Bowls, Tibetan Singing Bowls and tuning forks penetrate to the cellular level, relaxing, releasing, clearing and transforming your energy. The Alchemical Crystalline Singing Bowls are infused with precious gemstones, precious metals and rare crystals giving them powerful healing frequencies that raise your vibration and activate crystalline light within you. The peaceful sounds calm and relax your nervous system supporting the healing energy as crystalline light transforms you. Many people experience energy shifts in their body just by playing the recordings. For areas where you need more focused attention, you can hold small speakers directly on your body for powerful results. These transformational sounds and vibrations will take you into deeper states of expanded consciousness. DO NOT play these recordings while you drive!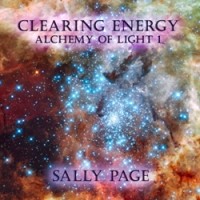 Clear Energy (Alchemy of Light I) $80
This session offers vibrations of light transmitted within sound that transmutes and transforms dark energy into light. The sounds will align lower frequencies of dark or heavy energy, entities, by bringing them into harmony with higher frequencies of light. This will shift energies into states of balance and harmony within your body and environmental space.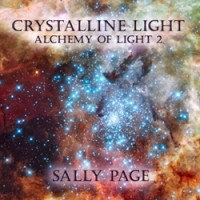 Crystalline Light (Alchemy of Light II) $80
This session offers Vibrations of light transmitted within sound that soothe and open you to a state of altered consciousness. These peaceful sounds calm your mind, body and nervous system bringing relaxation that allows crystalline light to ignite greater alignment with Divine Light.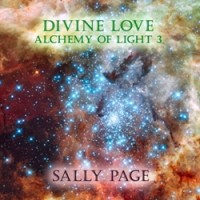 Divine Love (Alchemy of Light III) $80
This session offers Vibrations of Divine love transmitted within sound that create a profound experience of going deep into your heart to experience Divine Love; a comforting feeling like being rocked in loving arms. With each listening you open to a deeper experience and alignment with Divine Love.
"It is truly an amazing experience!"
Annie
"I loved it. The bowls were wonderful"
Bonita
"Emotionally rewarding. Deeply soothing"
Douglas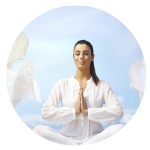 Breathing Energy Session (Value $150)
Is your breathing deep and full or is it shallow and restricted? Breath brings vital oxygen into our body and brain, cleansing and revitalizing all the cells of our body. When we bring focus and technique to our breath, we can use it to shift our consciousness and emotional state. Optimizing your breathing ability and oxygen intake is a crucial part of good health and vitality!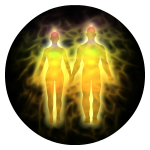 Immune System Toning (Value $80)
Toning creates a vibrational opening inside your body that activates the flow of crystalline light and energy through your chakras and into your endocrine system. Toning clears the energy pathway for a healthy flow of energy and crystalline light. The 1st chakra supports the reproductive glands, the 2nd chakra supports the adrenal glands, the 3rd chakra supports the pancreas gland, the 4th chakra supports the thymus gland stimulating T-cell production and nourishing the immune systems balance, the 5th chakra supports the thyroid, the 6th Chakra supports the Pituitary gland and the 7th chakra supports the pineal gland. This powerful practice will bring greater clarity, harmony and energy to your immune system. For a wonderful synergistic experience, you can use this before any of the Alchemy of Light series.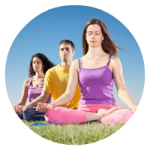 Grounding, Balancing and Energizing Exercise (Value $80)
As we move into higher frequencies, we need to stay grounded, centered and balanced to function well in the physical world. Energy is balanced when all levels of energy interact working together with a harmonious flow. This practice is an easy way to achieve clarity and centeredness. This practice includes our crystalline light energy as it connects with the with crystalline heart of the earth.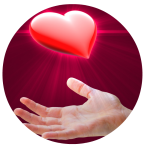 Healing Your Heart Workshop (Value $300)
Would you like to heal the deepest, most painful wounds of your heart? Would you like to transform your wounds into heart empowerment? In this workshop you will develop a life changing relationship with your heart by learning to communicate with your heart in a powerful new way. This will open your life to the infinite power, wisdom and guidance of your amazing heart. Learn to live from heart empowered awareness with love and compassion for yourself and others by mastering transformation heart healing practice.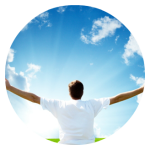 Transformational Power of Forgiveness (Value $150)
Do you experience the energy drain of anger, resentment or a wounded relationship? Are you ready to set yourself free? The transformational power of forgiveness clears the karma that holds tension and discomfort in your body. This session will shift your perspective about forgiveness and help you release old issues that keep you limited. You will experience new freedom in your mind, body and energy.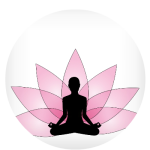 Inner Peace Meditation (Experience the Vibration) (Value $40)
Experience the vibration of a guided meditation for inner peace with the soothing sounds of singing bowls. With daily practice, this meditation builds your conscious pathways and neurological pathways to flow with vibrations of inner peace. As will vibrate with inner peace it flows out to the world around us. This meditation allows your mind, body and nervous system to unwind, reducing mind clutter, bringing you a calmer, clearer mind and greater tranquility.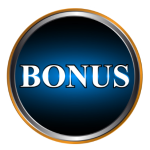 We are in the experience of the greatest transformational shift in the history of humanity and our world. Expand your heart with the consciousness of oneness with Sally's radio show interview with Rasha and her amazing insights into Oneness. Rasha brings clarity to the process of humanities evolution to Oneness. The moment of change is now as all humanity is engulfed with energy of Love.
Total Value of Package $1040
Special offer $99
90% Savings!!!
"The Crystal Bowl meditation was superb right after having the "light activation"
Eddie
Includes everything in Package A Plus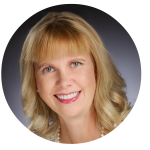 Personal Quantum Energy Medicine Session 30 min on the phone with Sally
You should be in a quiet place where you can relax. You can play one of the Alchemy of Light recordings in the background during your phone or Skype session with Sally. You can lay down if you like, but it is not necessary. You may experience the sensation of energy moving through you as blockages release and your body, mind and spirit move into greater harmony. Sally may ask you to do some special breathing or tapping during the session. It is safe, effective and gets results!
Total Value of Package $1340
Special offer $147
89% Savings!!!
"I have lived most of my life with intense fears of abandonment that have haunted me ever since my brother died during my childhood and my parents closed down emotionally, using alcohol to cope with their pain.
Working with Sally Page has been life changing for me. In just six months of sessions with Sally, I made more progress than in 10 years of conventional psychotherapy in healing underlying emotional trauma and limiting beliefs that have contributed to substance abuse, alcohol addiction, depression, anxiety, and suicidal ideation.
In my sessions with Sally, through her gentle nature I was able to let go of the medications and reach deep, embedded feelings that I had been masking for years. Now I have emotional stability I have never experienced before in my entire life. I have never felt so supported and unconditionally loved as I do with Sally Page. I have moved past my intense fears and I feel more comfortable in my own skin and more loving of myself."
Emily
"I came to Sally in a very weak shape after a major surgery. Due to complications that followed my kidney surgery, I went from running marathons to not being strong enough to walk up a flight of stairs. Being without one kidney was taking a toll on my body, so I went to Sally to see if her unique use of energy work could help me return to the shape I was in before. 
Sally's work immediately gave me a new sense of vitality. During the sessions, I felt at complete calm, even more so than in the nighttime since I was having trouble sleeping. Through a series of four sessions, I found my body getting stronger, and I was gaining much mental clarity. Now, I'm back to handling the stresses of a high-pressure job in Silicon Valley, plus I am back to running marathons at the speed I was doing before (even with one less kidney). The series of energy work first touched me on a physical level, then progressed to helping me to better understand my spiritual journey through meditation and reflecting. From the entire experience, I'd say Sally's meditation bowls had a great impact, since  they certainly helped me achieve a mental stage for deep healing and spiritual reflection.
The most helpful part of my sessions with Sally has come from her singing bowls. She has an amazing collection, each with a unique tone to produce a specific type of healing. Sally is wonderful at using them to help put me in a very relaxed state, one that is deeper than one I can get on my own through meditation. Afterwards, I leave her sessions with such clarity and renewed health."
Blessings, Nick
"I have had a number of private healing sessions with Sally over the last three years that were nothing short of miraculous! I was going through painful losses, including the loss of my Mother and health problems. Sally knew exactly what I needed on many levels; physically, spiritually, emotionally…. She provided me a safe, nurturing place to release my painful feelings and balance my energy using her amazing healing tools. Sally showered me with positive energy through her loving words, crystal bowls, and tuning forks. I continually use the Avesa Breathing technique to keep me centered and raise my vibration. I've had many healing sessions over the years and know Sally to be one of the most authentic, powerful, caring, and loving healing facilitators I have ever experienced. I trust her completely and know she is truly an inspiration and light to the planet."
Rayna
"I've been listening to your beautiful Divine Love audio. The first time I listened I could immediately feel energy moving through my body. I've been using your audios to enhance any energy work I am doing. The Clear Energy audio plays on a continuous loop in the background and the energy in my home feels even lighter and more joyful!
I am still feeling the effects of our session from a few weeks ago. You took me on an amazing journey, and I feel I was transported to another realm. The healing frequencies you played during our session vibrated through my body and I could feel a deep transformation on many levels of my being. I could feel my heart opening even more as we progressed through the session. It was wonderful to experience your powerful, loving, healing energy. The guidance that was coming through you was exactly what I needed to hear. I mentioned I had a chronic cough for more than 4 months, you immediately knew the situation that contributed to the cough. Your healing energy went to work on my throat chakra. My cough is completely gone! Thank you!"
Denise
"I feel so blessed to have had a healing session with Sally. She is a beautiful being full of love and light. The healing session with her was spectacular. Before the session I had a big resistance to a situation in my life and was feeling like I was having a difficult time moving forward. During the session she communicated clearly what she was working on and the sound frequencies she used were absolutely lovely. I could feel the healing energies clearing out resistance, blocks and fears. I felt my chakras balancing and my energetic field expanding into a space of bliss. Afterwards I felt grounded, balanced and able to move forward. I also felt a huge sense of peace, relaxation and joy in my spirit and body. The amount of light energy that Sally works with is definitely something that is needed on the planet to help us move into a higher state of being. I can feel the expansion of my light body after working with her."
Robin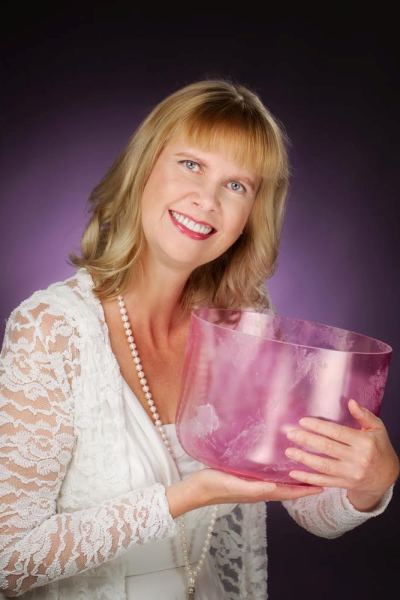 Sally has a Computer Science degree with minors in physics and electrical engineering. While working at NASA in 1993, Sally became interested in natural healing methods. In 2002, Sally had a life threatening experience with bacterial meningitis, culminating in a coma and life support for six days. Upon regaining consciousness, she began a significant amount of therapy, including learning to walk again.
She tried many modalities of therapy and energy work to regain her functionality. When she found BodyTalk, she experienced an exponential leap in healing that dramatically changed her life.
She began training in energy medicine and sound healing. Over the years, Sally expanded her work with Light and Sound Healing, The BodyTalk System, Avesa Quantum Healing and EFT.
She currently works out of her sounding healing center in CA where her clients are experiencing life changing results.
ORDER PACKAGE A
Total Package Value $1040
From Heartache to Joy Special Offer $99
(Only MP3s)
ORDER PACKAGE B
Total Package Value $1340
Special offer $147
(Includes Personal Session with Sally)
DISCLAIMER: The information on this site is not intended or implied to be a substitute for professional medical advice, diagnosis or treatment. All content, including text, graphics, images and information, contained on or available through this web site is for general information purposes only. Please see a medical professional if you need help with depression, illness, or have any concerns whatsoever.
WE DO NOT OFFER MEDICAL ADVICE, COURSE OF TREATMENT, DIAGNOSIS OR ANY OTHER OPINION on your conditions or treatment options. SERVICES OR PRODUCTS THAT YOU OBTAIN THROUGH THIS WEBSITE are for information purposes only and not offered as medical or psychological advice, guidance or treatment.
CONSUMER NOTICE: You should assume that From Heartache To Joy has an affiliate relationship and/or another material connection to the providers of goods and services mentioned on this page and may be compensated when you purchase from a provider. You should always perform due diligence before buying goods or services from anyone via the Internet or offline.
*REFUND POLICY: Please know that in order to honor the Law Of Energy Exchange, all exchanges need to be fair energetically. We love and honor all of our valued listeners and speakers. We are happy to offer a no questions asked, 30 day Money Back Guarantee to our customers to help them decide if a certain product works for them or not. However, in order to honor our speakers and their hard work we can only offer refund on one package for every customer per 90 days. Multiple refunds by same customer within 90 days will not be accepted. If speaker's offer involves personal sessions, then guarantee will be voided if the session has been availed. Additionally all refund requests should be sent within the 30 day guarantee period. We thank you in advance for respecting the energy exchange.