Do You Want An EASY Way To
Heal Yourself In Just Minutes A Day…
Even If You Don't Know What's Holding You Back?
Discover How To Use Powerful Energetic Light Codes To Heal Yourself In Minutes As You Simply Sit Back And Let The Energy Go To Work
We both know that you want an amazing life…
And you deserve one.
But sometimes it feels like it's not so easy to step into your Soul Purpose.
Those old stories and patterns hold you back from what you really want to achieve.
Does This Sound Familiar?
Despite everything you've done... you still can't manifest your dreams.
Whether it's not being able to bring in money the money you need in order to live comfortably.
Or struggling with relationships and your health.
Everything just feels like a struggle it's not that you're lazy, you just feel like like you're not in flow.
It's not that the Universe is against you.
It's that you're fighting against yourself.
All of your past and current life experiences are keeping you stuck in negative patterns.
And until you address them at the root cause… you'll never be free to live your life on your terms.
And Life Won't Change… Until You Do
In order to live the life you want you've got to clean out these internal patterns that are getting in the way.
Until then you will always feel like a hamster in a wheel… running all day, stressed and overwhelmed, with nothing to show.
You'll lack the confidence to put yourself out there, to make your mark and help make the world a more loving place.
And you'll continue to struggle with money, relationships and your health.
A lot of these internal patterns were created before you were born…
Or you were exposed to them as a young child who didn't know any better.
And hence you've been stuck with these energetic patterns for your entire life.
Without even knowing they were there… or that you could change them.
Everything that's holding you back can be removed, eliminated and corrected with ease.
You could consider it an energetic spring clean that gets rid of the junk…
And allows you to reach your full potential.
No more struggle or overwhelm… just effortless flow.
Life Can Be Easy… If You Let It
Imagine having a business that you love and allows you to live in abundance.
Imagine having supportive relationships around you that bring endless value to your life.
Imagine living in perfect health with your body as it was designed to be.
All of this is possible… when you stop holding yourself back.
I Know This Because My Own Life Was A Mess!
I suffered from severe autoimmune issues including lupus, fibromyalgia, chronic fatigue syndrome, severe gluten intolerance, severe sensitivities, pain, stage 4 adrenal exhaustion... and almost died.
Mainstream medicine didn't work for me so I had to figure out how to heal myself.
I've come a long way from my sick, depleted body...
To the healthy and happy life I have now.
Where I also get to do what I love… helping others to expand and share their gifts with the world.
Changing Your Personal Energetic Codes
When you change your Personal Energetic Codes you'll…
Release old energetic patterns that are holding you back so you can move forward with strength and confidence in your abilities
Raise your personal frequency so you feel more in flow and start attracting positive results in your life
Increase your love, joy, peace, ease, freedom, health… and so much more!
The end result?
More prosperity, better relationships and improved health.
But Don't Take My Word For It...
Here's what a few of my clients say...
"Before The Program I Felt Like I Was Working Really Hard But Getting No Results"
"Before working with Robin I had these experiences: I was insecure about announcing my business to the world. I had spent years developing it, but was lacking confidence that I could really be an entrepreneur.
The important distinction here is that I wanted to be an entrepreneur, my brain laid all of the groundwork and systems to make that a reality, but my spirit didn't match up with my actions- I couldn't envision myself being an entrepreneur.
Now I can. Since working with Robin I realized that I inherently know what is best for me and have everything that I need to make my dreams/desires happen. I also know that bringing ease and joy into my life makes everything much easier.
Before the program I felt like I was working really hard but getting no results.
After the program, I was able to Relax and trust myself more. I have trust in my body, my intuition, my feelings and I listen now more than I ever did (and I thought I was in tune with myself already)."
~ Christine Juckett
"I Received Five New Clients Within The Week!!"
"After performing my first activation of my personal code, ooo baby I felt gooood!!
Upon activation I felt warm Love energy flowing through my energy system which propelled straight through any resistant or stress-related energy. Then for several days I tapped into my code often throughout each day.
I experienced an aliveness and a full feeling of abundance and joy. It was really amazing how quickly things shifted every time I tapped in!
And I was so blessed to be able to tap into my code during the pre-launch of my new business. I was so open to my abundance and bliss that I RECEIVED FIVE NEW CLIENTS WITHIN THE WEEK!!
I LOVE LOVE LOVE your Code work Robin! I am looking forward to more of this! Thank you again, so much!"
~ Astra
"I Became More Of Who I Have Wanted To Be, For A Long Time"
"As a result of the program I found that I became more of who I have wanted to be, for a long time.
I am confident in my creativity, which feels amazing. I can speak my truth without apologies, both at work and at home.
No more passive aggression coming through. Just honest, straightforward assertive confidence.
I'm also less fearful of loss and isolation. I feel more connected to my emotions since the program.
I feel very excited at the prospect of living the rest of my life in a new state of mind where poverty consciousness cannot live. There is no lack, no shortness of supply. There is more than enough to go around, at all times.
I am settling into this new mindspace and it has really helped ease my stress levels at work and at home"
~ Katie Anderson
"Incredible, Powerful Healing Any Soul On Earth Would Benefit From"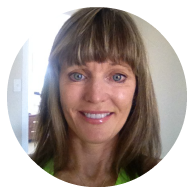 "I loved my session with Robin Chellis. We talked, we laughed and I also experienced an incredible, powerful and beautiful energy healing.
I am intuitive, I see what is happening - I saw walls crumbling around me – telling me old energy that once trapped me was falling apart, I was aware of harshness dissolving around me and I felt something was gently removed from my back.
……….I also knew it was Robin's natural kindness and acceptance that allowed me to release the last of an upset from a long drawn out event in my childhood that had harshly influenced my life for so much of it.
There isn't a Soul on Earth or in the Universe that wouldn't benefit from having a session with Robin. Thank you Robin, lots of love"
~ Gaylene Popovski
"The Whole Process Was Very Beautiful, Simple And Comfortable"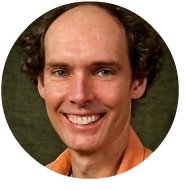 I was so fortunate to experience a session with Robin right when I needed it.
I had managed to wind myself up into an overwhelmed ball of energy, Yes it happens to all of us.
Robin with her beautiful, caring, natural presence was very quickly able to difuse those energies and bring me to a state of peace and allowance.
As the session unfolded breath by breath, Robin facilitated a space that was very condusive to me having a deep connected experience with my Higher Self, and as she massaged the energies, allowed me to reconnect my Sacred Heart to other aspects of Myself.
The whole process was very beautiful, simple and comfortable, and by the end of the session I was in a totally different space from when we started.
The rest of my day and week has flowed very smoothly since then.
Robins work is very powerfully transformative, and she is an amazingly gifted Soul.
I highly recommend you experience what she has to offer. I am so very grateful for her help. Thank you Robin, you are a blessing."
~ Matt Andrews, Channel for ManTarA
"Relaxes Your Whole Nervous System"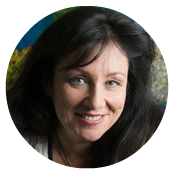 Robin has very soothing energy. It is subtle but very powerful.
She taps into you and relaxes your whole nervous system to a deep calm state. Bringing the body back to homeostasis.
I appreciate her loving gentle approach. It assisted me tremendously"
~ Valerie Pearson
Eram Saeed Says "I Recommend Robin's Work…"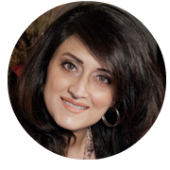 "Robin worked on me when I was feeling very over whelmed and fatigued...both emotionally and physically. I felt the high energy of her work immediately and right away the feelings of over whelm started to dissipate. Within minutes in her session, I was feeling relaxed and more like myself again. Her energy is extremely calming and gentle but high vibration at the same time. I recommend Robin's work to anyone interested in moving energy quickly and effortlessly" ~ Eram Saeed
"Totally Re-Energized After Being Held in a Cocoon of Peace"
"Such a sweet, gentle, light and soothing energy Robin Chellis emits! I felt so held like I was in a cocoon of peace during our entire session. I felt the energy transmissions coming into my crown and working on my upper back where I had been feeling some anxiety and worry. When I emerged from the cocoon, I felt very peaceful, all feelings of anxiousness were gone, and I was re-energized to complete all the work that was on my plate for the day. It was like a total reset. Thank you Robin for this healing work, it was so delightful and I felt so taken care of."
~ Simone Valentine, Los Angeles, CA

"The Clouds Parted and Now I Have So Much Light, Peace and Clarity"
"I am grateful to have a wonderful session w/ Robin at such the perfect timing.
With the recent energy shifts, I've been feeling not as connected to my Guidance. Not as open or clear to my creativity flow, like there's a cloud over my head about a 5 out of 10.
As Robin and her Light Code Healing team worked on me, Robin said Jesus came in to help w/ his love and support among others.
Right way, I feel the kundalini energy flowing through me and to the heart space in particularly.
Noticed some sadness came up to be released as Robin worked to bring the Light Code Healing to the various areas of my body that she sensed needing more support like the heart, 3rd eye, pineal gland, and also the root chakra.
I feel so much support, expansion, clarity, and love for myself and the purpose that I am here to do. Tears of joy and gratitude overcame me.
Afterward, I can literally feel the clouds have parted that so much Light and clarity came through that there is no apparent problem anymore."
~ Jenny Ngo, energy healer, Huntersville, NC, USA.
"Old patterns Lifted and Now I have So Much Spaciousness"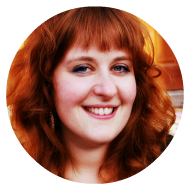 "When I came to Robin, I was feeling very wired and depleted at the same time. I had been working a lot and was dealing with some traumatic experiences happening in my family as well as a big shift in my relationship.
Although I love my life and my work there was a sense of feeling "trapped" by my responsibilities.
As soon as she began the session, I started to feel really relaxed and calm. I was able to drop into a deep stillness that had not been attainable on my wacky schedule.
After the session I felt my body starting to really integrate the process. I even fell asleep for an hour! I was able to see Robin as a beautiful light being as I drifted off and then felt and experiences old thought patterns, worries, and tensions being lifted out of my head. When I woke up it felt as though time had expanded and I suddenly recognized how much spaciousness could be possible in my lifestyle if I allowed it.
Thank you Robin for the peacefully potent healing!"
~ Alee Reina Hoffman, AADP, Soul Channel and Akashic Records Teacher
Introducing the Light Code Healing Powerpack.
It includes 27 energetically infused Light Code Healing audios that cover Spirit, Soul, Body, Prosperity and more.
Plus, a LIVE Light Code Healing Group Call to take the work deeper.
Each Light Code is multi-faceted, full of levels and layers that heal your own personal energetic codes in your DNA.
By simply listening to these Light Code Healing audios you'll feel yourself coming back into alignment and balance… naturally removing your blockages that have developed over the years.
Light Code Healing consists of light language, coding for our energetic bodies, light channeling, multiple other elements and more... all of high frequency light.
They're designed to bring more light onto the planet and raise your light within your physical and energetic bodies… all while you relax and listen.
They include…
The Jesus Code (6:38)
Compassionate love and giving activation. See others as the pure love that they are. Open your eyes to the reality and way of their true being.
Mother Mary (7:53)
Activates the heart and love for all beings, especially children and younger generations.
Mary Magdalene (10:21)
Compassion activation that helps you feel love for everything and everyone around you.
St Germaine (8:43)
Violet flame activation. Opening to greater amount of love in your relationships. Brings a higher level of commitment to loving relationships.
Jesus Code For Healing (6:36)
Activates your own personal healing powers that are inherent within you (activating your inherent healing gifts).
Awaken Your Remembrance Activation (7:04)
Awaken and remember your wholeness, your source codes, who you are at your core.
Metatron Code (6:48)
Activating your Merkaba to help you connect and ascend to higher realms.
"Bright Medicine for the New Earth to Awaken Your Light"
"Robin is the best I know at bringing heaven down to earth. Her Divinity code transmissions awaken an ancient light in me... gently but surely she brings what's pure and needed to the surface. She's bright medicine for the New Earth!"
~ Tiffany Josephs
The Fear Of Being Seen (9:13)
Deactivates the fear of being seen. Infusing you with a feeling of safety while being seen and heard.
Worthiness Activation (6:06)
Activates your inherent worthiness so you are able to feel more worthy of receiving the things in your life you desire.
Worthiness Infusion (8:11)
Activates and infuses you with your divine inherent worth and beauty. Helps you to start to function from a level of absolute worth and you start to see the internal beauty that comes from a soul level that is the true you.
Confidence Booster (7:40)
Confidence transmission to help you with those times that you need a bit of extra confidence. Are you speaking, sharing, meeting new people? Use this transmission anytime you need a little extra boost.
Joy Joy Joy (5:01)
Infusing you and your situation with joy. Use this to bring more Joy into your life or even a situation that you are facing. When you infuse joy in your life it brings more ease into your day.
Beyond Fear Into Clarity (9:07)
This is Silent Transmission. Helps dissolve fear and move you into your truth.
Connection to Infinite Self (9:44)
Activation to connect you to your infinite self (often called your higher self). This is the truth of you who are you.
Release Overwhelm (8:27)
Transmission designed to release your overwhelm and bring you into a state of peace.
"Created Changes Within My Body at a Cellular Level"
"The Essence Codes is a lovely and well rounded package that Robin has create. I love how the combination of audios targets not only the raising of our self confidence, but any fears that may be effecting them as well. Each one created a different experience in my body and I could feel shifts, expansion, grounding and more. It is a powerful grouping of audios and it was wonderful to experience them creating change within my body at a cellular level!"
~ Carly Pepin
Radiant Health Codes (Body)
Activating Perfect Health For You (9:38)
Activates your DNA codes to bring you into a higher state of health.
Activation Of Your Mind/Body Connection (6:57)
Activating your inherent connection of your wholeness. Your body and mind work together... not separate. Help them to start functioning as 2 parts of a whole.
Chakra Balance/Alignment (7:17)
Balancing and aligning your chakras - not only within your body - but also connecting it to the earth to help you stay balanced and aligned in your day.
Transmuting Your Codes To Source (8:49)
Helping to transmute your cells back to their original source so you can feel healthier in your body.
Adrenal Calm (9:54)
Energetic infusion designed to release the stress in your adrenals and bring ease to your cells.
"The Experience is Like An Energetic Spa Day That Balances Body, Mind and Spirit "
"Robin's Radiant Body Codes are like an energetic spa day! I feel so deeply relaxed and integrated with my whole body while receiving Robin's work. For a person like me who spends a lot of time living in my head, Robin's healing codes have been an incredible blessing to integrate and balance across body, mind and spirit. Her work is a true gift to the world, and her gentle, loving energy heals in the most beautiful ways. If you are seeking healing practices that just work, look no further, you've found it!"
~ Sherri Hayter
Activate Your Soul Prosperity (9:54)
Opens up your cells, body and energy field to light and flow so you are able to receive more prosperity.
Wealth Set Code (6:47)
Starts to remove the codes that have kept you at a certain wealth set pattern (limiting how much you earn) and opens you to higher amounts of abundance and income in your energy awareness life.
Clear Your Money Codes (7:51)
Clears your money codes that are not serving you and allowing you to receive your divine inheritance of wealth.
"Releasing A Few Old Misconceptions I Had About Wealth"
"Robin's MP3s on prosperity, money and wealth are a short, easy support in the physical world, which requires physical currency.
I felt a great expansion in my cells and my energy field when listening. Happy memories were triggered, which is a good approach to getting anything.
Robin's gentle, grounded voice guided me in releasing a few old misconceptions I had about wealth. I was able to visualize easily receiving my desires"
~ Sophia Zoe
Light Code Healing Activation (10:37)
Your true work. Moving beyond empathy into your true light and work. Activates you into bringing your light and true being into your physical body
Light Code Transmission (7:37)
Takes the light code activation even deeper into the cells and opens up the original code memory that has been laying dormant to greater heights, greater power and greater vision.
White Light Infusion (7:13)
Infusion of white light. Fills you up with love, peace. Helping you to feel expansive, relaxed and fully able to handle anything that comes your way
Connecting And Grounding (8:25)
Connect fully within your physical body, while at the same time connecting to Mother Earth and the cosmos, to bring a high level of grounding. Helps you to feel grounded, balanced, steady, capable of focus, being in the world, being around others and not taking on their stuff...so you can fully show up as you.
LIVE Light Code Healing Call (30 Minutes)
Date: TBA
This call will be recorded if you cannot attend live.
"Robin's Work is Very Healing on a Deep Core Level"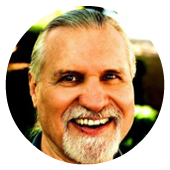 "The product you provide is very healing on a deep core level. I love the tone and engaging tone and undulation of your voice throughout. I experienced openings and expansion and core lightening. I could feel my charka core open the full length. I love your work Robin!"
~ Tom Hudson
How Does Light Code Healing Work?
All you have to do is sit back, listen to the audios provided and be open to receiving.
They are energetically infused audios full of Light Code Healing, Light Language, Energetic Alchemy and more.
You already know that everything in the Universe is energy…
And the energy knows exactly what to do to make shifts in your energetic body... physically, emotionally, spiritually and financially.
They'll shift things so you release your attachments to whatever is holding you back.
You don't need to do homework or spend a bunch of time and energy on it.
In fact, most healing Light Code Healing audios are just 5 to 15 minutes in length so they're easy to fit into your busy schedule.
All you have to do is listen, be open to receiving and allow the energy to do it's job.
It's simple and easy…
Yet you'll experience profound shifts in your life because of them.
I'm not sure how to put a price on the life changing experience you'll have with Light Code Healing.
Normally each one sells for $39 on my website.
That's 27 audios in the Light Code Healing Powerpack which means $1053.
However as a very special offer for FHTJ listeners you can get them all for just $99.
That's over 90% savings!
If you're reading this then you've probably experienced various healing modalities.
But Light Code Healing is different.
You don't have to even know what's holding you back consciously…
You just relax and let the energy find the problems… then eliminate them as you listen.
And It's 100% Guaranteed...
If you're not happy with the Light Code Healing Powerpack for ANY REASON…
Perhaps clicking play and listening to an audio is "too difficult"...
Or you don't like the sound of my voice.
Just let me know anytime during the refund period and you'll receive a prompt and complete refund.
You don't even have to tell me why… and we can still be friends just because you gave it a go.
Now you can get the Light Code Healing Powerpack (Package A) for just $99.
Or you can add these further options to accelerate your progress...
Includes everything in Package A Plus
22 Days of Remote Light Alchemy
I will send Remote Light Alchemy to the entire group every day for 22 days. This is a light channeling, sent remotely to help bring ease, joy, peace, abundance, increased health, increased awareness, increased love and light to your energetic field and light body. The energy knows what to do and will create shifts that are needed for you personally. The light will raise your frequency and bring in more energy to your light body and cells to help you shift and release with ease… as well as expand into the higher dimensional energies that are coming onto our planet. Normally this would sell for $297 on it's own, but you can get both Package A (normally $1053) and Package B (normally $297) for just $127.
Plus A Surprise Last Minute Bonus!
If you get Package B (or C) today you'll also get this amazing bonus...
I want to give you my previously recorded Energetic Alchemy Program that I did with another group.
Now this is my first recorded program so the sound quality isn't great…
But after the results this group experienced I had to keep the recordings!
The energy in these Light Code audios is full of layers and levels which would be very hard to recreate…
And I'm giving you these potent recordings, that are delivered in a daily email format, as well!
Day 1 - Your First Transmission (12:44)
Day 2 - Activating Your Receiving Codes (17:19)
Day 3 - Wealth Set Code Activation (6:59)
Day 4 - Activating Your Worthiness Code (5:59)
Day 5 - Worthiness Transmission (14:09)
Day 6 - Confidence Activation (10:02)
Day 7 - Healing Energy Infusion (11:20)
Day 8 - Allowing Space And Peace Infusion (17:00)
Day 9 - A New Relationship With Money Activation
Day 10 - A New Relationship With Self Activation (2:27)
Day 11 - The Wholeness Of You Transmission (2:35)
Day 12 - Chakra Alignment Activation With Rainbow Light (9:57)
Day 13 - Integration Activation, Transmission And Infusion All In One (14:43)
Day 14 - Cord Cutting Transmission (6:37)
Day 15 - Activating Your Codes To A Deeper Level Of Receiving (9:26)
Day 16 - Physical Body Awareness Transmission (10:48)
Day 17 - Entity Clearing (4:09)
Day 18 - Release Searching, Activate Trust (5:38)
Day 19 - State Of Ease Transmission (5:49)
Day 20 - Joy Joy Joy Transmission (5:02)
Day 21 - Fear Buster Transmission (8:59)
Day 22 - Freedom Code Activation (7:41)
As you can see these are all short so they're easy to listen to when you wake up, just before bed or whatever other time suits you.
"I Am Making Win AfterWin In Regards To My Business,
My Creativity And My Happiness"
"Before the program I had the limiting belief that I had to work really hard to connect with Source and my higher self.
Through Robin's Energy Alchemy course I learned that the best way for me to connect deeply with myself and Source is with ease, comfort, love and allowing myself permission to receive.
The results I received as a result of the program are an increased connection with Source and my higher Self. I used to make it way to complicated and now I am making win after win in regards to my business, my creativity and my happiness."
~ CJ
Includes Everything in Package A and B Plus
25 Minute Light Code Healing Session
You get your very own personal session with me to work on whatever you'd like. It can be that final checkup to ensure all your blockages are removed… Or the icing on the cake that supercharges your results. Normally I charge $247 for these personal sessions. But you can get everything in Package A, B and C for just $197 (normally $1547). So you're saving $1350!
"A Mover Of Energy And A Bringer Of Light"
"Robin is a gifted energy healer. She is a mover of energy and a bringer of light who will help you activate the energy you have within.
I highly recommend anyone, especially those who are feeling stuck at all: emotionally, financially, creatively or spiritually to see Robin"
~ CJ
"The Right And Perfect People And Opportunities
Are Being Presented In Abundance"
"My session with Robin was Divinely orchestrated. I am deeply grateful for her time and energies that she blessed me with.
Robin was very clear about how the Light Coding Session would go and what I could experience and direction for me on what to do. Very Helpful.
As she started I could feel a spiraling vortex of energy flowing from above my head and all the way through me and then my solar plexus felt like a cold as if I entered a meat freezer. That feeling stayed with me till late in the evening.
As she worked the energy at some point I felt like The Red Sea was parting for me...I really do not have the words to describe it. I have felt a spaciousness in my being that I have not had ever.
Through this session I was reminded of who and what I AM, my path has been made clear and what is even sweeter is that the right and perfect people and opportunities are being presented in abundance.
I can still feel light around me and it is MAGNIFICIENT!! Robin's energy is gentle but powerful….."
~ Sherrie Large
"Healing Practices That Just Work"
"Robin's Radiant Body Codes are like an energetic spa day!
I feel so deeply relaxed and integrated with my whole body while receiving Robin's work. For a person like me who spends a lot of time living in my head, Robin's healing codes have been an incredible blessing to integrate and balance across body, mind and spirit.
Her work is a true gift to the world, and her gentle, loving energy heals in the most beautiful ways. If you are seeking healing practices that just work, look no further, you've found it!"
~ Sherri Hayter
This is a very special offer for listeners of FHTJ...
And as you know... this package will be removed very soon.
Plus there's a limit on how many personal sessions I can do (I'm only human)...
If you've read this far then you're obviously interested in working with me.
So just select your package below, enter your details and you'll get instant access to the Light Code Healing Powerpack to start.
Plus the added bonuses if you choose Package B or C.
Just click the button below right now to get started...
P.S. You can get access to my amazing Light Code Healing Powerpack for just $99 (normally $1053) if you act right now.
Plus, add 22 Days of Light Alchemy and a personal Light Code Healing Session if they resonate with you.
(New program starts on Jan 4th for 22 days)
Light Code Healing Powerpack
Value

$1053


Now for Only
$99


Discount: 91%
Due to the live nature of this program no refunds will be processed after January 5th
+ 22 days of Energetic Alchemy
Value

$1300


Now for Only $127


Discount: 90%
Due to the live nature of this program no refunds will be processed after January 5th
+ 25 mins of Private Healing Session
Value

$1547


Now for Only
$197


Discount: 87%
Due to the live nature of this program no refunds will be processed after January 5th
Here's What Some Of My Clients Say...
"I Just Let Robin Do Her Thing And I Enjoyed The Ride"
"After starting the program I had two almost instant money miracles occur (a full scholarship and an amazing deal to receive a cruise at an unbelievably low price).
I asked and I received. Then I felt a less of an urge to spend. I usually just have a program telling me to "get rid of money asap", but now I felt like I don't have that as much.
What I most liked with this program was I felt I could have a different approach of not trying so hard, but to be the invitation for the energy Robin offered.
I usually feel like I have to accomplish so much with these programs but this time I just let Robin do her thing and I enjoyed the ride.
Throughout the program I really felt the joy of being around you and in your field. I found myself easily letting go of old stuff without struggle.
Robin's frequent e-mails about what was happening with the energy and the activations were beneficial. This work is the most profound I have seen of her so far! I love it!"
~ Stina
"It Feels More Like Magic"
"ROBIN!What a crazy ride today!! I was full of anger over some personal circumstances and feeling totally let down. With more on my plate than planned, I figured there was no way I could even fit in time for the call.
Yet somehow I found myself at the computer grabbing the number to call toward the very end of the scheduled time. AND I managed to get time with you almost immediately.
And DANG, we really cut to the root of it. I don't even remember all of your words. But I can't forget the feeling of peace because it STAYED with me.
Right after the call, I had a friend coming to help me with my crazy day, and when I tried telling her how just a couple hours ago I'd been a stress case NOTHING emotional came up. I felt no more anger, no shame, no crazy madness... just... PEACE.
As I write this at night with the silence and things magically done (with impossible speed considering the ease, grace, and laughter!!)... I realize the peace hasn't left.
I don't fully understand what happened on our call Robin, but it felt like an instant miracle for me today!! I'm drinking extra water because I have the feeling there's some loveliness moving through me. THANK YOU"
~ Eva Rawposa
"Anyone Who Gets To Work With Robin Is In For A Profound Treat!"
"First and foremost, I am blown away by the power of Robin's presence and how safe I feel with her. Being with and working with her is like being wrapped in a rosy gold blanket of love and possibility.
I feel completely loved and embraced and at the same time I can sense Robin feeling into the deeper energies that are necessary for my transformation and best outcome.
If you are looking for a healer that is tapped into your fullest potential, than please give yourself a gift and reach out to Robin. Your best you is waiting!"
~ Shelby Frago
"Help During Some Of My Most Challenging Inner Transformations"
"Robin Chellis has created a wonderful platform for healing and self nurturing at the deepest levels.
As a Metaphysical Coach I am continuously doing my own work however I have found that Robin's programs have been a welcome and incredibly supportive addition to all that I do.
Her support has come through not just in the audios but in her emails as well, offering her coaching expertise to help during some of my most challenging inner transformations.
The audios support me daily in exactly the way that they need to. I can feel them creating change in my body at a cellular level, opening me up to receive abundance in all forms. Love, health, wealth and support.
I recommend her services to anyone really, whether you are in the beginning stages of healing or an advanced practitioner, Robin's work is a wonderful contribution and gift that we can give ourselves."
~ Carly Pepin
"Simple, Easy And Effective"
"I definitely recommend Robin Chellis and her 22 Day Program. I feel she is very conscious and full of integrity.
She was very supportive during the program, outside of the actual audios. The program is actually very simple and takes little time. I would put on my headphones and listen to each day's audio during my floor stretching exercises.
At about 8 or 10 days into the program, I was feeling shifts in my body. I could feel how I was showing up in my life in a different way.
I could sense that I was seeing things (realizations and awareness's) that I hadn't before, for example, my system of self-sabotage of not completing things. I actually got this one night while thinking about what might be shifting in my life. Now I feel I can address this issue and move it out of the way.
I am feeling better about owning my worthiness, recognizing my gifts. I am seeing small manifestations of my desires happen rather quickly.
Robin's audio system and remote energy healing work are simple, easy and effective.
I enjoyed simply relaxing to the sounds of Robin. It has been a great journey. I look forward to more, MORE receiving, more prosperity, more love, more romance and more awesome connections and friendships! LOVE to you Robin Chellis!"
~ Wendy
"Whether You Are An Experienced Light Worker Or Brand New To Light Healing"
"Robin's light code work is powerful and activating - but most importantly it is also extremely loving, gentle and effective.
Whether you are an experienced light worker or brand new to light healing, you will enjoy her elegant approach and feel the love throughout."
I was struck by the Joy audio. It was my favorite. You can clearly hold space so powerfully!"
~ Lindsay Pera
"My Husband Has Booked 7 Clients In A Week"
"As a result of Robin's 22 Day program I felt an overall sense of well being and ease. I feel better connected with myself and my Spirit.
My initial intention was to be financially secure to be able to focus on my business full time.
My husband has booked 7 clients in a week. He runs a home improvement business which was getting slow & since starting this program it's picked up tremendously.
I sold my first two pieces of jewelry! Lots of creativity has been flowing through me in the form of writing, painting & crafting. I now have a stronger connection to nature and a stronger connection with my body."
~ Christine Juckett
"Unlike Anything I Had Ever Heard Before"
"The activations were unlike anything I had ever heard before and brought a real sense of calm.
I appreciate that all that was necessary was to listen with an open heart and then allow the energy to do its work the rest of the time.
I have received clarity on my endeavors and intentions throughout the period."
~ Keyra Conlinn
"I'm Simply Not The Same Person"
"Robin Chellis is the real deal. Her love is profoundly deep and her magic clearly comes from another planet.
Before working with her, I had all these money beliefs that didn't match who I was, but then she flew in and like an energy architect, she worked with my intention to create a new blueprint, rewire my experience with abundance, and showed me what a new structure could look like.
I'm simply not the same person than I was at the start of her program.
My money miracle is that I have recreated my relationship with it. I now say "I create money" instead of seeing it as something to be made.
I've walked into opportunities to 'make' money and have felt physically sick because I have elevated my connection to money. I am fervently aligning how I create money, and I'm keenly aware of how the energy work of the program opened this miracle for me.
It was a (albeit uncomfortable) realignment! Overall my money miracle is about personal empowerment and realignment with the truth of my Creator Power."
~ Tiffany Josephs
"Now Ready To Move Forward With Self Confidence"
"I really enjoyed the program! My intention was to gain clarity on my work as far as direction and creating a space that is as authentic as possible.
As the days went by I did receive this much needed clarity and am now ready to move forward with self confidence. Thank you so much! Xxx"
~ Jackie DeBlasio
"I Have Been Receiving Money Miracles"
"I have been receiving money miracles since starting the 22 Day program!
When I am mentoring and doing my interviews I am connected to Source.
In my session with Robin she helped me realize that the energy is always there and that I can be connected all the time and be in that space.
This was an aha moment because I realized I had been separating myself from Source and only allowing to be connected when I would Mentor and Interview.
Thank you Robin for bringing that realization to me!"
~ Linda Summers, Radio/TV Host
"3 Calls Requesting My Services"
"After signing up for your service this morning I have received 3 calls requesting my services. One paid (at 25% over my asking price), one trade, and the third is a musical performance where I was offered a sweet job!!
Thanks for all the lovely healing energies."
~ Sama
"Helped Me Stay Calm And Peaceful"
"Before going through the 22 days Program with Robin, my days were hectic and busy. Going through the program and listening to the energetic transmissions helped me stay calm and peaceful.
I really enjoyed the energy and how it helped me feel better able to handle everything going on in my life. I wanted to continue in this positive energy. I am very grateful for Robin's 22 days of energy healings and audios."
~ Karen Palmer
"I Felt Completely 'Myself', Which Was Completely New To Me!"
"I found many changes in my perception, energy fields and awareness of my power, and stepping up to my purpose with clarity as a result of Robin's program.
I loved her program. It was very palpable and I had new energy awareness and I felt completely "myself", which was completely new to me! Thank you Robin!!"
~ Veruschka
"I Feel Energy Swirling In My Lower Chakras!"
"After listening to your transmission, I feel energy swirling in my lower chakras! And, there is a new gentleman who seems is going to help me grow my ministry."
~ Donna
"Kind Of Like Opening A Present"
"While going through the program I had a feeling of support - kind of like opening a present every time I remembered it's happening.
I most liked that I received a feeling a sense of momentum.
The other benefits I received as a result of the program was a sense of general wellbeing, optimism, and alignment. Thank you so much Robin!"
~ Rachel Cohen
"Now Having Experienced These Audios…"
"Robin, I've been LOVING listening to these!
I started listening last night before sleep. I lit myself a candle and got very comfortable. Your voice is so soothing and nurturing, and I could just feel so so much love coming through.
Last night I listened to the Mary Magdalene one and I really felt my heart space just open right up and my whole body just felt so good! I really loved the way you reassured me in each one about the silence - when I first began to listen, I wondered why you didn't have a soothing backdrop conducive to relaxation, but then I came to really appreciate and actually enjoy the silent moments - they were very comforting and didn't feel empty.
I don't think I've ever experienced that before, but it is very powerful. I did really appreciate though how you acknowledged the silence and let me know that the energy was flowing and laying down inside me even during those moments of silence, and I really felt it in those moments where there were no distractions of sound.
I'm going to visit your website and learn more Robin - I've been to your site before, but now having experienced these audios, I want to read again." ~ Sherri Hayter
"I Recommend Working With Robin In Order To Connect To Your Higher Self, Your Soul's Longing"
"I recently received an energy session and code from Robin. First of all, I had no idea what to expect. When it comes to energy healing, I know about Reiki and the power of prayer, but beyond that I'm a complete beginner.
I felt safe and comfortable in Robin's gentle care and looked forward to the experience.
At the time of our scheduled session, I was held up at work and was finishing up at the office, so I was commuting to the train when Robin was working her magic. Robin explained that normally she speaks with her clients before the session to let them know what to expect and to answer any questions, but given that I was held up at work, she went with the flow and did things a little differently.
Again, I had no idea what to expect, but I will say this: I felt like dancing during the walk to the train station. I felt much lighter and had a sense of anticipation about a client I was set to meet with later in the evening, whereas earlier in the day I felt like I wasn't sure I'd have the gusto to hold space for another person.
When we connected the following day, Robin was right on. The images that came to her during my session were exactly the themes and issues I've been working with.
She took the time to explain to me the symbolism that came to her during my session, how she infused my code with those energies, and how I might use my code to harness those energies.
I've been activating my code a few times a day since my session and I feel a greater sense of lightness, and there's a rhythm in my head I've got to dance to! I recommend working with Robin in order to connect to your higher self, your soul's longing."
~ Sarah Hawkins
"Assisted Me To My Next Level And Allowed New Energies To Flow"
"Hi Robin! After our session, there were so many energies that I stepped away from everything to embrace them. It was an extremely powerful session and one that I was ready for.
The energy work you used during the session not only embraced ALL THAT I AM but also assisted me to my next level and allowed the new energies to flow into my mind, body and soul with ease and grace.
At first, I felt like a huge ball of light, but now I am feeling and seeing myself as this beautiful glow of energy that glows 24 x 7 !
It's totally awesome!
Also, when I am working as a medium or energy healer...... I don't have to wonder or ask for my guides to work through me........... I just know that they are there instantly !!!
Working with you Robin was a higher awakening journey! Many blessings"
~ Lordiel
"She Did Her Magic, And Just Like That, The Pain Was Gone!"
"The other week I was on a call with Robin and received a mini healing. WOW!
She'd said that the collective, all of us on the call, would all benefit from each healing done, so as others were receiving theirs, I followed along. I could feel energy moving through my body. Fascinating.
I got a pain my head, that felt like energy had hit a block, and was stuck there. Luckily, I got to speak directly to Robin on the call.
She did her magic, and just like that, the pain was gone! I could sense that energy could move from outside me, enter my crown, and flow down through my body, easily and gently.
Robin's work is subtle, yet so powerful. You really need to try it for yourself!"
~ Tara Leduc
"And I Just LOVED Your Light Language"
"My experience of your session was I felt completely like molecules of light - my body had no beginning and no end, I was just dots of light and I was floating, no weight whatsoever.
It was beautiful and I felt so good afterward, although I needed to really drink a lot of water.
And, I just LOVED your light language - whew, that felt so good!"
~ Sherri Hayter
About Robin Chellis: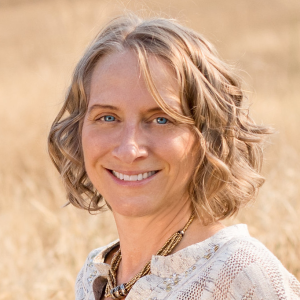 Robin Chellis is a Light Code Healer and Light Alchemist.
She helps light-workers and healers to amplify your inner light and divinity… so you can fully share your gifts without feeling depleted or overwhelmed.
She allows you to claim the radiant life you're meant to live so you can create an aligned life and business full of joy, freedom and ease.
In the past she suffered from severe autoimmune issues including lupus, fibromyalgia, chronic fatigue syndrome, severe gluten intolerance, severe sensitivities, pain, stage 4 adrenal exhaustion... and almost died.
Mainstream medicine didn't work for her so she had to figure out how to heal herself and has come a long way from her sick and depleted body to the healthy and happy life she has now.
Now Robin's unique light and energy are unparalleled.She's a beacon of light and a true embodiment of Love.
She uses frequencies of divine light and love to bring awareness and shifts into your energy field. This opens you up to a higher vibration and brings in love, joy, peace and more.
Whether you are a Sensitive or ready for deep shifts away from anxiety, overwhelm or financial stress… Robin will touch you on a deeply profound level.
She works with light-workers and transformational leaders… supporting you to amplify your inner light and delivering you into the divine truth of "who" you are.
(New program starts on Jan 4th for 22 days)
Light Code Healing Powerpack
Value

$1053


Now for Only
$99


Discount: 91%
Due to the live nature of this program no refunds will be processed after January 5th
+ 22 days of Energetic Alchemy
Value

$1300


Now for Only $127


Discount: 90%
Due to the live nature of this program no refunds will be processed after January 5th
+ 25 mins of Private Healing Session
Value

$1547


Now for Only
$197


Discount: 87%
Due to the live nature of this program no refunds will be processed after January 5th
DISCLAIMER: The information on this site is not intended or implied to be a substitute for professional medical advice, diagnosis or treatment. All content, including text, graphics, images and information, contained on or available through this web site is for general information purposes only. Please see a medical professional if you need help with depression, illness, or have any concerns whatsoever.
WE DO NOT OFFER MEDICAL ADVICE, COURSE OF TREATMENT, DIAGNOSIS OR ANY OTHER OPINION on your conditions or treatment options.SERVICES OR PRODUCTS THAT YOU OBTAIN THROUGH THIS WEB SITE are for information purposes only and not offered as medical or psychological advice, guidance or treatment.
CONSUMER NOTICE: You should assume that From Heartache To Joy has an affiliate relationship and/or another material connection to the providers of goods and services mentioned on this page and may be compensated when you purchase from a provider. You should always perform due diligence before buying goods or services from anyone via the Internet or offline.
REFUND POLICY: Please know that in order to honor the Law Of Energy Exchange, all exchanges need to be fair energetically. We love and honor all of our valued listeners and speakers. We are happy to offer a no questions asked, Money Back Guarantee till November 5th to customers to help them decide if this product works for them or not. However, in order to honor our speakers and their hard work we can only offer refund on one package for every customer per 90 days. Multiple refunds by same customer within 90 days will not be accepted. If speaker's offer involves personal sessions, then guarantee will be voided if the session has been availed. Additionally all refund requests should be sent within the 30 day guarantee period. We thank you in advance for respecting the energy exchange.
Copyright © 2016 - Eram Enterprises Inc - All Rights Reserved