Creatrix of the Quantum Healing Modality
"P.I.C.N.I.C. Code", Journalist, Author
ARE YOU READY TO BREAK FREE FROM THE 3-D MONEY MATRIX AND SAVE YOURSELF THE BLOOD, SWEAT & TEARS OF THIS FINANCIAL REALITY?
Well, if you said YES, please keep reading because Niky Rey has some amazing news for you!

But first things first:
Do you find it hard to keep and grow your money no matter how much you make?
Are you experiencing financial stress and constant worry over money?
Do you feel heavy and depressed when dealing with your money?
Have you noticed that your body gains weight and becomes heavier when you manifest money?
Do you find it harder to lose weight when money rolls in?
Do you feel like over-spending and shopping mindlessly as of you were trying to get rid of your money?
Is dealing with money a source of suffering for you?
Is managing your money a struggle to your body?
Well, if you answered YES to any of the questions above then you are ready for a major upgrade: You are ready to break free from the old money paradigm and to graduate into the new one:
INTRODUCING THE NEW ABUNDANCE PICNIC PROGRAM:
BREAKING FREE FROM THE 3-D MONEY MATRIX!
After working with thousands of people over the course of the past 14 months, Niky Rey had the opportunity to review thoroughly the major changes our human blueprints are going through and to zoom into the biggest challenges we get to experience as we are moving out of the 3-d Money Matrix and into the 5-D new one. Niky discovered that human bodies have a particularly hard time when dealing with money energies due to the heightened toxicity that is currently present in the 3-D Money Matrix. As a result, money management has turned into a constant struggle even for the mightiest manifestors!

After making those "eye-opening" observations and looking into the details of the energetics at play, Niky knew exactly what she had to do to correct this energetic "paraphony": This is how this new, one-of-a-kind PICNIC Energy Healing Program was born!

IF YOU ARE READY FOR MORE MONEY AND LESS STRESS YOU HAVE TO BREAK FREE FROM THE EXTREMELY TOXIC 3-D MONEY MATRIX NOW! THE PICNIC CODE IS HERE TO SUPPORT YOU ONCE MORE ON YOUR PRECIOUS JOURNEY!
THE PROGRAM STARTS ON THE 8TH OF DECEMBER 2015 AND WILL LAST FOR A FULL CYCLE OF 33 DAYS, UNTIL THE 9th Of JANUARY 2016!
Total Package Value $2165
From Heartache to Joy Introductory Offer $147
*** 93% Saving ***

DUE TO THE NATURE OF THE PACKAGE WE OFFER A 7 DAY MONEY BACK GUARANTEE AND NO REFUNDS WILL BE PROCESSED AFTER THE 15th of DECEMBER 2015.
UNPLUGGING FROM THE 3D MONEY MATRIX –
ENERGIZED PICNIC CLASS:
This Energy-infused class will be held on the 8th of December 2015, at 9:30 pm Eastern time (New York time). If you can't make it live, worry NOT, as it will be recorded and you will gain permanent access to the replay. The total duration of the class will be at least 90 minutes (60 minutes of specially energized content and 30 minutes of Q & A). During this class, we will remove our Energies from the 3D Money Matrix, we will repair our Money Blueprint and we will prepare our Fields to plug into the new, 5D Money Paradigm. We will get in touch with our Essence, which is our Eternal Value and we will activate our Divine Birthright to Infinite Abundance the PICNIC way! This is where the magic and the miracles begin!
PLUGGING INTO THE 5D MONEY FIELD –
ENERGIZED PICNIC CLASS:
This Energy-infused class will be held on the 19th of December 2015, at 9:30 pm Eastern time (New York time). If you can't make it live, worry NOT, as it will be recorded and you will gain permanent access to the replay. The total duration of the class will be at least 90 minutes (60 minutes of specially energized content and 30 minutes of Q & A). During this class, we will plug into the updated, Light-infused 5D Money Model, we will re-organize and align our Energies to our Highest Potential, we will infuse our Money Blueprint with the right and perfect particles of our Light Bodies and we will attune our Fields to the frequency of the New Earth Abundance! Yummier jammin' 'n' groovin' for our prosperous Fields!
GROWING OUR ROOTS & BRANCHES OF EXTREME PRESENCE INTO THE CORE OF THE NEW EARTH – ENERGIZED PICNIC CLASS:
This Energy-infused class will be held on the 30th of December 2015, at 9:30 pm Eastern time (New York time). If you can't make it live, worry NOT, as it will be recorded and you will gain permanent access to the replay. The total duration of the class will be at least 90 minutes (60 minutes of specially energized content and 30 minutes of Q & A). During this class, we will start growing our energetic roots into the New Earth Abundance by harnessing the power of the Higher Dimensional Frequencies of the 4D and the 5D for our continuously expanded abundance! Being present with money is becoming a true PICNIC at last!
11 REMOTE PICNIC INFUSIONS: "ENERGY MEDICINE SHOTS" TO SUPPORT DYNAMICALLY THE FIRST PHASE OF OUR TRANSFORMATION
This is the first set of the Daily PICNIC Energy Transmissions that are Especially Designed to Deliver and Imprint the New Energetic Information Deeply into Our Subconscious Minds through our Superconscious. These 11 Transmissions will deliver the Codes associated with the first Energized PICNIC Class of this series: UNPLUGGING FROM THE 3D MONEY MATRIX. The first 11 PICNIC Infusions will be transmitted remotely from the 8th till the 18th of December 2015.
11 REMOTE PICNIC INFUSIONS: "ENERGY MEDICINE SHOTS" TO SUPPORT DYNAMICALLY THE SECOND PHASE OF OUR TRANSFORMATION
This is the second set of the Daily PICNIC Energy Transmissions that are Especially Designed to Deliver and Imprint the New Energetic Information Deeply into Our Subconscious Minds through our Superconscious. These 11 Transmissions will deliver the Codes associated to the second Energized PICNIC Class of this series: PLUGGING INTO THE 5D MONEY FIELD – ENERGIZED PICNIC CLASS. The second 11 PICNIC Infusions will be transmitted remotely from the 19th till the 29th of December 2015.
11 REMOTE PICNIC INFUSIONS: "ENERGY MEDICINE SHOTS" TO SUPPORT DYNAMICALLY THE THIRD PHASE OF OUR TRANSFORMATION
This is the third set of the Daily PICNIC Energy Transmissions that are Especially Designed to Deliver and Imprint the New Energetic Information Deeply into Our Subconscious Minds through our Superconscious. These 11 Transmissions will deliver the Codes associated to the third Energized PICNIC Class of this series: GROWING OUR ROOTS & BRANCHES OF EXTREME PRESENCE INTO THE CORE OF THE NEW EARTH. The last 11 PICNIC Infusions will be transmitted remotely from the 30th of December 2015 till the 9th of January 2016.
SILENT PICNIC AUDIO TOOL 1: KNOWING MONEY
AS NEUTRAL ENERGY
This Silent PICNIC Track will allow you to transcend the limitations and the toxic fear of the 3D Money Matrix in order to start receiving and perceiving money as the Neutral Energy it truly is. The duration of this frequency-loaded silent track is a little less than 4 minutes and is power-packed with the appropriate frequencies and harmonics required for your knowing of money as Neutral Energy. You can loop the audio to prolong its duration if you so choose. Please, do NOT listen to this or any other PICNIC Audio while driving or operating heavy machinery. Thank you!
SILENT PICNIC AUDIO TOOL 2:
RECEIVING MONEY AS PHYSICAL PRANA
Silent PICNIC Track will allow you to expand your perception around money so as to start perceiving and receiving it organically and naturally as Physical Prana. The duration of this frequency-loaded silent track is almost 3 minutes and is power-packed with the appropriate frequencies and harmonics to increase your receptivity when it comes to receiving money. You can loop the audio to prolong its duration if you so choose. Please, do NOT listen to this or any other PICNIC Audio while driving or operating heavy machinery. Thank you!
SILENT PICNIC AUDIO TOOL 3:
GROUNDING YOUR EXTREME PRESENCE IN ABUNDANCE
This Silent PICNIC Track will allow you to ground and center your newly expanded awareness on money and wealth into the crystalline core of the New Earth so as to have access to it appropriately during your everyday life. The duration of this frequency-loaded silent track is a little less than 3 minutes and is power-packed with the appropriate frequencies and harmonics to ground your ability to "play" with money in the New Earth reality with Ease, Peace and Grace. You can loop the audio to prolong its duration if you so choose. Please, do NOT listen to this or any other PICNIC Audio while driving or operating heavy machinery. Thank you!
This powerful set of those 9 Quantum Energy Tools for your New Wealth in Consciousness ensures a complete cycle of growth for you the PICNIC way, yet Niky decided to add a few bonuses to the mix to sweeten the deal even more:
Extra Daily Energy Transmissions
An EXTRA daily Energy transmission throughout the full cycle of the 33 Days of the program to make sure that you will receive the most of this life-changing Energy work. It will take care of any STOPS you might have when it comes to receiving Energy from Source.
The PICNIC Story Container!
A precious energetic facilitation that will allow you to make the most out of your PICNIC experience learning and healing experience! The PICNIC Story Container is especially crafted by Niky Rey as an energetic container that will welcome, hold and embrace all your past stories that are holding you back and keeping you out of your natural state of ABUNDANCE. You will receive crystal clear instructions on how to gain access to this powerful tool, upon registration. You will LOVE it!
The Ultimate Monetary Abundance Immersion
Immersion is the KEY when it comes to personal transformation! This is why Niky Rey decided to give you access to the "Ultimate Monetary Abundance Experience" Private Facebook Group (it is actually a SECRET GROUP, so you can use it even if you don't like Facebook), which will be infused with the right and perfect frequencies for the enhancement of your experience. This private group will be the appropriate, safe environment for you to receive all the support you will need throughout your journey. This is the place for you to share your successes, your growth experiences and even your challenges and to connect with the other members of this miraculous community!
The "P.I.C.N.I.C. Essentials" Audio Package
This package includes 3 essential audio tools (MP3s) that will allow you to start playing in the Field, the P.I.C.N.I.C way, immediately after your purchase. You will receive instant access to 3 powerful energetic protocols that will dynamically prepare your field for your PICNIC healing experience. All MP3s are energy encoded.

Here is a description of these audio tools:
"Step into the Vortex": This energetic protocol will allow you to step into your P.I.C.N.I.C. Vortex for 24 hours, to experience the ease and the joy of adjusting your Vibrational Set Point to Neutrality. Experience everything from within the Field and enjoy an empowered and more fulfilling version of your reality.
"Enter the P.I.C.N.I.C. Release Mode": This energetic protocol will allow you to exhaust all negative energies quickly, by moving them on demand into the Field. Use this powerful tool every time you experience negativity to lift all densities off your field as easily and effortlessly as it gets. Enjoy this refreshing experience as often as you choose and even put it on loop during a difficult day (it works great even with the volume turned completely down).
"Breathe In Neutrality": This energetic protocol is a subtle yet extremely powerful way to infuse your intentions with the magic of Neutrality. Let your resistance melt away, as you experience an invigorating frequency shower through the invocation of the right and perfect P.I.C.N.I.C. Codes of Light. Use this tool every time you want to release your resistance and embrace the new.
Total Package Value $2165
From Heartache to Joy Introductory Offer $147
*** 93% Saving ***

DUE TO THE NATURE OF THE PACKAGE WE OFFER A 7 DAY MONEY BACK GUARANTEE AND NO REFUNDS WILL BE PROCESSED AFTER THE 15th of DECEMBER 2015.
GOT JOB BACK AFTER TWO YEARS
"Thanks to Niky's program I got my job back after 2 years! Things looked really bad for me and I had started feeling hopeless. Now, I got my life, my job and my faith back! Thank you!"
~ Nancy D.
$1700 AND TRUCK SOLD AFTER A YEAR
"Within a couple of weeks in the PICNIC Energy, I manifested unexpected money (about $1700 from a past client) and I managed to sell my truck. It was on sale for over a year before working with Niky. I smile as I am writing this. Many thanks!"
~ Andrew J.
FINANCIAL STRESS GONE AND TWO ADDITIONAL INCOME STREAMS CREATED
"Niky helped me uncover my financial stress that was ruining my life below the radar for almost 2 years. I suffered from stomach pain and a leaky gut and nothing seemed to work for me. Niky found out what was truly going on with me and helped me heal in minutes! It has been months since my healing and the nightmare never got back! Yay! Breaking free from this horrible situation allowed me to create two additional income streams in my business. Life is good now! Thank you Niky!"
~ Maria Br.
BUSINESS REVENUE DOUBLED WITHIN 2 MONTHS
"What an exciting and profitable healing journey! I doubled my business revenue in about two months into Niky's program and my productivity has gone through the roof! "
~ Jenny B.
FOUND $830 IN THE HOUSE
"I am so excited with the PICNIC program! I loved every minute of it and especially the fact that during the first week I found $830 in various places in my house! How fun!"
~ Stella F.
MAKING MONEY FEELS EASY
"I never thought I would say this but making money feels now so easy to me! Ideas are coming to me regularly and I am thrilled to follow through! Before Niky's program completing a project felt like misery to me! I am so glad it has changed! Thank you Niky!"
~ Barbara J.
CLIENT MAGNET
"I feel like a client magnet since Niky's healing touched me! LOL! I seem to attract new clients with ease and grace, I find myself in the right places at the right time and I no longer hesitate when it comes to sharing my gifts with the world. So glad I found Niky!"
~ Penny K.
CREATIVITY INCREASED – BEING "IN THE ZONE"
"I am really happy to report that my creativity has increased exponentially since I started working with Niky Rey and the PICNIC Code! I am amazed at how I can now be most of the time so effortlessly "in the zone"! I feel like a walking-talking meditation and my art work has really taken off! So grateful for this work!"
~ Anna L.
SHOPPING ADDICTION HEALED – HAPPY SAVINGS ACCOUNT
"I want to thank you for helping me to heal my shopping addiction after years and years of overwhelming and stressing myself out every time I went on a shopping orgy! Thank God and Niky this is finally over and my sanity is back! My savings account is happy now! "
~ Sarah W.
EXCHANGING POUNDS WITH CASH
"I never looked at my extra body fat as a form of Abundance until I listened to Niky! What a shift! It is great fun to see my bank account getting fatter and fatter as my waistline shrinks! What a deal! Thank you!"
~ Monica J.
MAKING MORE MONEY – WORKING LESS HOURS
"Working with Niky Rey allowed me to see my true value and to find the courage to raise my fees after 4 years. It has been a tough decision to make but I am glad I took this step: Now I can make more money while working less than before! Can I get a wooo hoooo?? Thanks Niky!" ~ Claire S.
50 THOUSAND EUROS!!!
"OMG!!!!!! Last week things have moved in a positive way for me and my daughter . On thursday I received an e- mail from a family member requesting my approval to sell a piece of land , well located. She already found a buyer. As we are 6 co-owners each one of us will receive 50 000 euros. I was a bit hesitant, because of the trend that I have been holding on " Not able to receive anything from anybody".why is it so ? don't know ? When I thought about this divine offer from the universe I said "Yes" . I was relieved to finally accept gracefully this wonderful gift…..I'm so Happy !!!!!! This is the result of the PICNIC programme."
~ C. K.
6.000 EUROS JUST AFTER A FEW DAYS!
"Hi Niky, thank you for adding me to the group. A few days after I signed up, my husband received a bonus for €6000! Lots of love and gratitude!"
~ Julie
NEW JOB IN HOURS!
"I am an actress and things have been so slow. Monday morning I had an acting job in my inbox!-I had signed up Sunday evening!! Many, many Thanks"
~ Terrie
MULTIPLE INSTANT MANIFESTATIONS: BIG DONATION! TRACK SOLD! HUGE DISCOUNT!
"My husband Clive received a donation for $1,000 for his non profit sustainable farm project, yesterday.
Then I heard from good friend Rebecca, that right after I signed her up, she sold her truck she had been trying to sell for a month.
Also she found out the pump she was buying for her well was now going to be $1,500, instead of $3,500 she was originally told!
So it is working already Niky, thank you so much, I have been praying for this for a long time! Aloha."
~ Joyce
INSTANT CASH & GIFTS MANIFESTATIONS!
"I have received an email interac money transfer of $200 already during the call, 2 days later won $50 gift card at work from the head office for best styling at the store :-))!"
~ Slavica
MORE CLIENTS! NEW BUSINESS! LOVELY GIFTS!
"Loved your call and energy….I have already had more new clients since your call and I have taken on an Astrologer on my website so will receive 40% commission from his bookings I make which is cool…..My son will be coming in to several thousand pounds at Christmas and he wants to buy me laptop for Christmas for my business to make up for all the times no one helped him buy me a gift, which is so sweet of him although not sure whether I can let him spend that as its his money, he has been given from my parents which matures when he's 16 in December……Also on the call I had a voice say this works…I have listened to many calls and never had such a strong this works. Anyway so excited to share my good news over the weeks to come. Thank you! Lots of Love!"
~ Trisha
INSTANT MAFIFESTATION: UNEXPECTED CHEQUE!
"Hi Niky! Looking forward to this! I have manifested an unexpected cheque of €230 already! Many thanks."
~ Marina
NEW JOB IN DAYS!
"Two days after listening to Niky's show and signing up for her 99 day group clearing for monetary abundance, a friend (who is included in my package) emailed me about a part-time job working from home-my friend hadn't been on the professional site where the posting was listed for a few months but felt compelled to check it that day. I have been looking for this type of job for months and couldn't even get a call back. Got the job and I start Monday. Powerful stuff!"
~ Beth
UNEXPECTED GENEROSITY
"I want to report that the very next day after I signed up for the program, my usually tightfisted ex-husband offered to pay for our daughter's tennis and ballet lessons. My daughter is in the program too .. :)"
~ Harshi
OWED MONEY PAID!
"Niky, I listened to the 3 audios and downloaded into myself the energy shifts and voila! My ex boss texted me right after and met to give me the money he owed me! Yay! I'd been counting my pennies thinking I'd never see that $ and now I'm really looking forward to further shifts. Woohoo!"
~ Shamar
INCREASED MONEY FLOWS!
"Hi; I purchased the package Saturday night. Sunday I checked Saturday's mail and found a check for $1200 I wasn't expecting for a month. Today I got a $350 check from New York State – a "child tax refund" for 2014 I never heard of. I don't want to step out of this energy – not even for 5 minutes I am loving it! With Joy"
~ Cyndi
MONEY OUT OF THE BLUE!
"Are you keeping track of successes yet? Count me in for an amazing $350!!!! I just got a call out of the blue … someone who had a crazy story about how she even found one of my websites … This is truly, truly, truly amazing!!!! Thank you!!! PICNIC on"
~ Sue
AMAZED WITH THE CHANGE IN HER FINANCES!
"Hello there! Wow I have been blown away by what is already happening with my abundance flows!! SO very grateful for your program!!!! Thanks again Niky your work is truly amazing!!! Much Love"
~ Karolyn
RECEIVED $1.000 OUT OF THE BLUE!
"Hi Niky, I received an unexpected $1000.00 this morning! Great call yesterday. Thank You"
~ Debbie
UNEXPECTED MONEY!
"I have been listening to your audios since I received, and I have manifested a couple of hundred dollars from unexpected source, which I am grateful." ~ Naoko
NEW JOB! $3.283 MORE!!!
"I am so blessed and so grateful to be swimming in these abundant seas with you all! I'm so excited to see the energy is already working! A job offer I was waiting for finally came today AND the compensation is $3,283 above what the employer had previously quoted! THANK YOU Niky and thank you Community!!! Let's continue to glow, grow, and hold the space of Unlimited Abundance for each other!"
~ Simone
NEW ABUNDANCE!
"I'm so happy, thankful and grateful for the abundance that has already showed up since signing up…and for all that is on it's way…looking forward to the unfolding of all the blessings we are all destined to have. Infinite blessings to all!"
~ Naseema
MONEY GIFT!
"Am excited to go down this journey into neutrality. I receive $700 from a family member as a house warming gift! Very unexpected but grateful! I am open to receiving abundance and happiness in my life!!!"
~ S.A. , Texas
NICE GIFTS
"$125 showed up as gifts so far !"
~ Carrie
OWED MONEY FINALLY PAID BACK!
"Good News: Someone who has owed me money for over two years, finally paid me. She owed $277, but she had the good grace to send me $300. I'd like to remain NEUTRAL around money, so that it can easily flow to me in large amounts. Amen. And thank you, Niky!"
~ Sophia
PAINTING SOLD!
"Hello everyone, Lynn from the uk. So excited, especially after just listening to the replay. I have to tell you that I am an artist and haven't sold a painting since 2013 because of the economy. Today I SOLD a painting I created 3 years ago! Yay, getting ready for the ride! Love to you all, my fellow creators of abundance xx"
~ Lynn
EASE WITH MONEY!
"Yesterday I manifested an extra $1000 that I needed to attend a conference next month. Invoice paid in full within 3 hours of sending it. I credit the ease with which this happened to the fact that I was NOT attached to how it turned out and I was NOT stressing over where the money was going to come from. I was in a place of fun neutrality. Let's PICNINC on!"
~ Joumana
NEW INCOME STREAM!
"Earlier this week after I listened to the "Show Me the Money" Mp3 and I received a referral client who is a model and extremely popular. She said I'm exactly what she has ben looking for and will be doing weekly sessions with me for 125.00! thats an extra 500.00 to my income every month. Niky is awesome !"
~ Danielle
AN AVALANCE OF ABUNDANCE!
"I got a new opportunity that i didn't received before.I got several programs which i was interested for just for free (thank you source) I got some nice new clothing for free ( Because someone else treated me with this gift) I see it in the gift of a new possibility a new way for me to step and shine into this world
I see it with new idea's coming in for my business that will be integrated into my business in a later moment I saw it with my parents : Like my mom was gifted a lovely bouquet of flowers, My dad was gifted with 2 bottles of wine ( he loves to drink wine) Much love, Blessings,"
~ Saphira
MONEY FOUND!
"I was going through my late mom's old purses and wallets before donating them to Goodwill and found a $100 bill! Glad I thought to check through them all….:-)"
~ Barbara
HUGE MEDICAL BILL CLEARED!
"Just got amazing news from my mother! They have been afraid they were going to have to lose everything in order to provide the care my father needs for his Alzheimer's and Parkinson's disease and my mother just learned that they qualify for a program that takes care of everything! And I didn't even signed him up for the session and things are getting better for me and it seems like everyone around me."
~ Nini
DEBT WIPED OFF!
"I am in shock in a good way, today I received an email (only just read it) from a company that I borrowed about £600 from, as things where tight but high interest rates….I have copied some of the email below they have told me my debt is being wiped to zero and my credit score will be amended I dont need to do anything will be wiped by end of October 2014 and told me to stop minimum payments…..I feel like Ive won the lottery whoo hoo.x
We will automatically clear any outstanding debt you have with us and your balance will be set to zero. This will be done by the end of October 2014. You do not need to do anything. ……
The amazing thing is this rarely happens and I never even asked they informed me love it……….x…£600 wiped off thank you God/Universe.xx"
~ Trisha
3 MONTHS' RENT PAID!
"Got a message late last week from a friend who is a professional house sitter. She has a place I've looked after before available for the week over Christmas and has asked if I'd like to stay there. What a great way to have a holiday but not pay for accommodation in an area of Sydney that has beautiful headland walks, near the Harbour. She left another message this morning asking if I'd like a 3 month house sit in a suburb close to where we currently live. It would save a heap of rent money! P.I.C.N.I.C at work!!!! Xx"
~ Kate
FREE PUBLICITY!
"I have been participating in a 52 week nature challenge since January. Each week a group of close to 200 artists located worldwide do a piece of art based on endangered species. This painting was chosen to be presented to veterinarian conservationists at their annual conference. Since we started I have had three articles featuring my art in the local media. So grateful for the publicity!"
~ Lynne
FREE FACIALS!
"My friend just messaged me. She said she received a $200 voucher for facials at a place that her coworker's wife just opened. And she said she'll bring me along so free facial for me! Appointment should be for next Saturday. Horray!"
~ Victoria
FREE HEALING SESSION!
"My mom just received a free session with a well known healer, valued at $400. My mom had been trying to contact her for several weeks and did not receive a response because the e mail got lost. The healer is gifting my mom to make up for the lost e mail and lack of response. What an amazing gift! And my mom is getting an appointment quickly considering the healer usually has a long waiting list! So generous!!!"
~ Linda
UNEXPECTED CHEQUE!
"My husband who is unknowingly on this program received an unexpected cheque this week for £700. Very grateful. Thank you Niky and thank you Universe"
~ Karen
LOTTERY PRIZE!
"Since I heard you on Eram's telesummit something shifted in me . The first week I won $50.00 playing lottery."
~ Awilda
AMPLIFIED ABUNDANCE!
"Hi Ms Saeed,
This healer (Niky Rey) is amazing. I got free gifts 3 days in a row.
The first was to be 100th customer and okay I got a cake mix free but what was so amazing was how it happened.
The cashier forgot to charge me for a 5 liter bottle of water and the security checks for this on the exit. I had to go back and paid for it before the next customer in line. Everyone employed there got excited in the store.
The next day I got a live free session on Align With Your Purpose telesummit for the speaker to demonstrate her methods.
The following day after the summit I was offered a 30 minute follow up session that she offered her audience.Anyway I feel lucky.
Trisha in the Facebook group was listening to "Show Me The Money " bonus mp3 every evening before bedtime .The result was she did not have to pay back 600 sterling and was informed of this through email and had her credit score improved. She also got referrals for new clients and will get paid from these clients.Danielle got a new client and that will add $500.00 more to her business monthly.Victoria got a free gift of a facial from a friend.
Linda got for free household items and supplements from a friend
Barbara adopted a neutral attitude towards her hospital bill and the bill was $23,000.00 for a hernia operation and the insurance paid almost all except $150.00 which she had the money to pay.There are so many others that got gifts as well.
Her energy on her first call The PICNIC Initiation call blew me away! I loved the feeling of neutrality and felt energized. I have never felt such sublime energy.Everything in my surroundings looked crisp and vibrant.
A most powerful healer."
~ Reenee
LOVELY GIFTS!
"A friend gifted me with $50 today, and treated me to brunch at a very fancy restaurant. Another friend gave me 2 tumbled stones, one of which I've wanted for a long time. The other one is a beautiful shade of blue and has very loving energy."
~ Linda
2 JOB OFFERS!
"I made some abundant cupcakes while on call with Niky today- and got 2 job offers!! woot woot! Picnic time!"
~ Amy
140 British Pounds towards electricity bill!
"Ooh just want to share that today a brown envelope came through my door along with a familiar sense of dread. It was a letter telling me the government is going to give me £140 towards my electricity bill for December! Yay, it has begun, happy dance!"
~ Lynn
LUCKY WINS!
"I wanted to share with you all.Last week I bought 2 scratch off lottery tickets. 1 was a 6.00 winner. I bought 2 more and yesterday realised 1 was a 3.00 winner so I took it inside and bought 2 more tickets a scratcher which was a 5.00 winner, the other is a draw and I'm waiting to see if I won anything on that. I know it's small but in neutral state, I suppose small is the same as large if I'm staying neutral. . I'm smiling because the fun has just begun…"
~ Mona
LARGE MONETARY GIFT AND PROFESSIONAL PUBLICITY!
"More manifestations today! I will be receiving a large monetary gift at the end of this year. Yay! Also, my healing work and my book, "Dancing Your Life," will be featured on an awesome website with lots of visitors."
~ Linda
AMAZING MANIFESTATIONS!
"Hello my dear fellow PICNICers
I just have to share my joy with you and so grateful you are here to share. I have entered my Son in the program – even so he didn't want to know He has been in a rather dark place for the last 3 years, after his discharge from the Army – he had injured his back. Living on a Veterans Pension and in a very undesirable area – he was getting more and more depressed. I can't tell you how worried I have been for him and so hard to watch him going down that road. The last few months he has been looking to move to an even worse area for cheaper rent. He just phoned – not only has he found a really nice place on the beach near us – beautiful area – for less rent than he is paying now. Unheard off ….yeahh. The current tenant didn't want his furniture – almost brand new – and Jace (son) was offered to buy it for $10 000. Even so a great price – all included: new fridge, TV ,washmachine and it goes on – you get the idea It was too much for Jace. The guy just rang him and told him he can have it all for $1400 – wow – totally amazing – really amazing. Son is still in shock and the rest of the family is dancing with joy. It's like he left the past behind him finally. I am so grateful much much love to you all."
~ Ute
SURPRISE CHEQUE INSTEAD OF BILL!
"Instead of a bill i just got a surprise check back from comcast for 160 dollars!"
~ Jerry
SALARY RAISE!
"Hi folks, I just got a raise and what are my new duties? Exactly what I've been already doing! Interesting…"
~ Lu
UNEXPECTED BONUS!
"Good morning all my PICNIC friends, I received a very nice unexpected bonus today, completely out of the blue !! Yeah it is working !! Love, love, love this energy and our wonderful group."
~ Diane
UNEXPECTED GIFT CARD!
"Listened to it last night and this morning my boss brought my 5 year anniversary card which included an unexpected gift of 100.00 gift card! Woo hoo!!!"
~ Pam
TAX REFUND! BUSINESS DEALS! PROFESSIONAL EMPOWERMENT!
"Week 1 – My $1300 CA State income tax refund check shows up.
Week 2 – I close a deal faster than I ever expected.
Week 3 – I close another deal faster than I expected. It was EZ. Week 3 I interacted very differently with my new Boss no. 6 who is a cranky , bully sort of alcoholic. I was able to quickly neutralize a negative experience. These protocols are really working for me."
~ Heather
FREE MONEY!
"Yesterday I had dinner with a friend whom I owed 350EUR (about $450) and I had not seen for a long time. We had a lovely time catching up with each other, then I pulled out the money and said "I thank you so much for being there for me".She said she didn't want it. After some insistance on my part, and arguments like me not liking to be tied to someone by feelings of obligation and all, she said "You don't owe me anything. I don't want that money. Consider it as a gift and please don't feel any sort of obligation towards me". And I got back home happier, richer in many ways, and with eur350 to put back in my bank account."
~ Paolo
EASE WITH BILLS!
"Today I received a $47 check from my electric company. I thought my last bill reflected the credit they owed me but I guess that was not the case. I think this means I will be able to pay all my utilities this month. Huge sigh of relief! Lots of gratitude to PICNIC, to Niky and to all of you! How does it get any better than this? What else is possible?!"
~ Linda
IDEAL JOB MANIFESTED AFTER YEARS OF STRUGGLE!
"After years and years of working on heavy jobs just to make ends meet and after another couple of years of being unemployed, I found the perfect day-job for me that allows me to keep a few other side-income activities in my schedule as well (which translate into even more money for me). By working only 3 days per week I will be bringing in almost 900 euros per month, by doing what I love the most: Giving guitar lessons! WOW! Thank you Niky!"
~ Evagelos
1st $1M CLIENT and $530 I DIDN'T EXPECT
"OMG! I listened last night and did the abundance meditation – and really FELT it so much that it made me kind of excited about today. Well, I just got a phone call that my broker will be adding another $265 to every one of my commission checks from now on! And it's included in two separate commission checks I'm getting today – $530 more that I didn't expect at all! There's more: this afternoon I showed a house to some great new cash buyers who also plan to refer a friend who's looking for a $1M+ home! I've worked so hard and couldn't come close to a million dollar client, and now one may just land in my lap. Crazy."
~ Nancy
LUCKY WINS!
"I won $10 from lottery for 2 times consequently & I really believe that huge wealth abundance is coming my way at the speed of light!"
~ Helen
HUGE DISCOUNT!
"After listening to the "PICNIC Release Mode" audio, I was introduced to a hugely discounted offer for a long-distance air-ticket that I needed to buy. I saved $2000!!!! Yes, I know! It is HUGE!"
~ E. S.
GIFTS IN THE MAIL!
"I was surprised by these wonderful crystals and wands in the mail !! My friend told me to pick some things from her store as a gift. I picked two wands but she added some extra treats. Definitely a P.I.C.N.I.C experience"
~ Danielle
CONSTANT WORRY ABOUT MONEY LIFTED
"Today I realized that I'm not worrying about money and when that lifted how constant it's been. I have confidence that it's on it's way. (ed: stress reduction is so important for our health and wellbeing, so that is a big side benefit!)"
~ Ashley
NEW WORK AND ROMANTIC BREAKFAST
"Since I listened to the interview (and I felt compelled to listen to the replay a few times, too) a few things have started happening in my life (and that of my "secret picnic companion" – my fiancé): I got an extra private class which will mean £80 extra a month (it doesn't sound like much, about $100, but for me it's huge – I've been "stuck" around money for so long!), my fiancé has been offered extra hours at work, very well paid; my fiancé accompanied his mother to their big weekly food shop, and came home with a huge box of food which she'd unexpectedly paid for, and £40 to help out with everything. The morning after signing up we'd both slept really deeply and had an unexpectedly romantic breakfast with lots of laughter and light-heartedness (me, the constant worrier!)…I can't wait to see what the next few weeks bring!"
~ Natalia
5 NEW PATIENTS THE NEXT DAY
"The day after I signed up, I had 3 new patients and my associate had 2 (he is registered as part of my 6-person package). This was big because last week we only had 4 total for the whole week."
~ Julia
CLARITY AND INCREASED ENERGY
"I have noticed since listening to the bonus recordings, which I listen to over and over, including on silent replay overnight, that a lot of stagnant energy has shifted, and continues to shift. I am getting clearer about business direction and my energy is increased. I have used many many energy programs over the years, but this one has a special vibration for me at the moment for sure. Very happy to be in this program."
~ Rosie
FUN BONUSES
"I started feeling energy running and clearing out long-standing energetic blockages in my head within minutes of signing up. I am very sensitive to prana, so i could feel it right away. So, then i put the tracks on my iPad and walked to the grocery store while listening to them. At the grocery store, i got a $20 discount from accumulating enough points, as well as a free product. The next morning, my partner informed me that one of our clients had paid an invoice for ~$160 without us prompting her to do so."
~ Gerry
EXTRA £1000
"The day I listened to Nicky I felt a lot of positive energy vibrating through my body and there was just something about her that resonated with me. That very day I received a cheque in the post, although I was expecting this cheque at some stage in the next couple of months, it was for a £1000 more than I anticipated. Today I had an unexpected rise in my pension although it was not a big increase, it was an increase I was so pleased. I'm feeling very positive about the future."
~ Lynne
HUGE TIP!
"This stuff is starting to work, how fun! I just got an $90 tip last night, one of the biggest yet. I looked the guy straight in the eyes and thanked him for his generosity. Smiled all the way home. Once the excitement calmed down, I experienced a huge opening in my heart area. And I'm thinking that is really what this is all about, right?!"
~ Lu
UNEXPECTED GIFTS!
"Well this is hilarious…I go to pay my credit card bill via phone and I get transferred to a company that gave me a $25 restaruant voucher and a $100 credit card that I can use at various retailers (like Target, Macy's etc.)…can we say PICNIC??"
~ Karolyn
MORE CASH FLOW!
"OK, now we're talkin' – my former boss who still occasionally needs my help with his books just emailed about setting up his new LLC. So that will mean more cash flow"
~ Judy
NEW JOB WITH GREAT SALARY!
"Had an interview today … They were going to let me know tomorrow … But called me 30 minutes after my interview and asked me to join there team!!! Yeah!!! And at a great salary !!!!… I P.I.C.N.I.C before during and after the interview !!! Feeling very blessed !!"
~ Sherrie
MORE MONEY!
"My husband doesn't know that I have purchased this program and that I am doing this wonderful process. I've noticed lately that he has been receiving small unexpected gifts like a free meal, or movie tickets and even an unexpected check showed up for him for $830.00. I just smile to myself when he tells me about his great luck all of a sudden. The funniest one was when we were on the phone together yesterday talking and he told me to hold on for a minute. He came back on the phone and said that he was just standing in a parking lot and a $10 bill blew over right by his shoe. He looked around and no one else was around. So, I guess my PICNIC energy is flowing to him! I LOVE TO PICNIC !!!"
~ Diane
GREAT CONFIDENCE & EASY COMMISSIONS!
"I am so excited to learn your priceless technique.Since I signed up I have felt a certain calm knowing and confidence at work. I don't think about commissions they just easily find me!!!Thank you and I look forward to learning more how to be neutral and the PICNIC method!!!Blessings"
~ Polina
JOB INTERVIEW OPPORTUNITIES!
"I've been having some hopeful results with job interviews, since I joined your program! I am on my way to land my dream job! Thank you!"
~ Rose
GREAT JOB PROPOSALS!
"My oldest son who is currently at the University of Edinburgh for his Masters in Asian Studies has suddenly been approached by two different companies already interested in having him join them in their fast track to Corporate Executive program, even though he just started his masters! One of them is #208 on the Forbes top 2000 companies, and while started long ago (East Bay Trading Company long ago) by 2 Univ. of Edinburgh grads, it is now currently based out of Hong Kong. The other is a Japanese retail company (similar to the GAP) that is spreading world-wide. Amazing!"
~ Barbara
FREE BUSINESS COURSE WITH CERTIFICATION!
"Happy news! My law firm will pay for a Certified Attorney course for me! PICNIC Party!"
~ Astrid
INCREASED ABUNDANCE!
"I have my first signs of abundance coming in. Yesterday one of my private patients gave me a scarf and matching purse that she had bought on a turkey trip. Then I received a letter from the government that they will finally transfer the 1104 € they owe me. Last time it took them 10 months to give me the money, this time only 6 months."
~ Saroja
$500 CHEQUE FOR WEDDING ANNIVERSARY!
"I celebrated my 46th Wedding Anniversary yesterday, October 24th!! We had a beautiful day celebrating with adult children and 11 grandchildren! When I thought that my day couldn't get any better than that my daughter handed me a cheque for $500.00! I am so blessed!"
~ Sybil
NEW ENTHUSIASM – NEW CLIENTS!
"Last Saturday at Health and Wellness event in Our town Creston. I had so much enthusiasm that I didn't recognize myself. I get new clients. Thank you Niky and all of you for your support. Love you all"
~ Kveta
BUSINESS OPPORTUNITY & FREE PUBLICITY OUT OF THE BLUE!
"I have some great news on my latest manifestation….Tonight I was going on a date but that got cancelled, so my friend invited me to listen to him give Astrology Readings on a Radio Show in America…..I was Introduced as being a Numerologist and as a result have been asked to be a Guest on November 08th 2014 giving free Numerology Readings….The bit I didn't realise is they have 12,000 listeners to that 2 hour show and they give my website details out to the Audience………..So a cancelled date ended up me making new Connections and to be a Guest Speaker to thousands Whoo hoo it was awesome. Plus I had said Months ago I would love to do Numerology Readings on the Radio……Next time I'm signing up my friends and my son for the 99 days…"
~ Trisha
EXTRA MONEY!
"I "Got a lil job this weekend and made an extra 200. Yay!"
~ Shamar
PROFESSIONAL RECOGNITION!
"My husband recently spoke at a conference, was quoted by other speakers and got an invite to a VIP yacht dinner. This is on top of lots of appreciation pouring in for his work."
~ Sharie
FROM VOLUNTEER WORK TO PAID SESSIONS!
"Monetary update ! I went from doing volunteer work to making over 800 dollars this month for sessions ! My model client LOVES me and I just had a successful session with her publicist and she referred a model in London to me as well as her mom !"
~ Danielle
CHEQUES, NEW BUSINESS & SAVINGS!
"I received two cheques in the mail: one expected, one not. A guy at work who has been an incessant bully has removed himself from working with our team. I have two new job prospects that have come up. I got an email about potential new flatmates that will save me over $1000 in rent each fortnight. I feel like I'm floating on a cloud today. PICNIC, PICNIC, PICNIC!"
~ Kate
PAY RAISE!
"I just received word that my employer & the board of directors have approved a 2% raise retro from Oct. 1"
~ Marcy
SELLING NO LONGER NEEDED OBJECTS!
"Just got $110 for large canvasses can no longer use as stopped painting and having them around only make me feel"should" use them"
~ Anne
QUICK BUSINESS SALE!
"I decided to offer instruction in 14 healing systems that I don't usually have on my website, and to make the instruction available until the end of the year. I announced it on Sunday. Today (Monday) someone purchased instruction for 9 of the healing systems! It is PICNIC party time!"
~ Linda
People are Raving about the PICNIC CODE by Niky Rey!
"I just want to share what a truly incredible program Niky is sharing with us. I joined the original Abundance group back in September and I can honestly say that I am NOT the same person today that I was 28 days ago *! The way I feel is indescribable. I have experienced extra money ($2500 unexpected bonus) and even my husband experience unexpected money and he has no clue that I am in this program. It is far more than a program about money. I feel amazing today in many ways ! Thank you Niky, you are my angel on earth. PS – I have purchased several programs over the last 2 years and this one is a 25 on a scale from 1 to 10."
~ Diane
"VERY POWERFUL THANK YOU!!! NIKY YOU ROCK AND GROOVEEE"
~ Jessy, USA
"I'm currently signed up in Niky's 99 day program. Love it! We're in Day #29 and I've received many financial blessing, both "small" and big! Niky way overdelivers in her program. I highly recommend it!"
~ Mark
"NIKY is the SUPER NOVA of abundance! Nothing has worked for me before now (20 years on this spiritual journey)"
~ Laretta
"Since I decided to embark on this new phase of life through your program I've had PHENOMENAL shifts. Coming into the program I was suffering from postpartum OCD and it was controlling my life. I also wasn't losing weight even though I tried and l was doing mostly volunteer work for the services I offered. Since your program the OCD has diminished and I can fully enjoy my family and my life. I've been losing weight out of nowhere and over half of my debt is paid. Not only am I getting paying clients, I created a successful website and I am now a sole proprietor/small business owner. I've been able to manifest my dreams of working with celebrities. My main client who gets weekly sessions and has also become a friend, is a professional model,designer and personality in mainstream media. I have connections with a well known mainstream publicist who also has started receiving sessions from me and I have been invited to attend 2015 fashion week. I've also received gifts and money as well. Even with all of the wonderful things that have come into my life, nothing can replace the peace and wholeness that is being cultivated into my everyday life. THANK YOU Niky, you're a wonderful soul !!!!"
~ Danielle
About Niky Rey: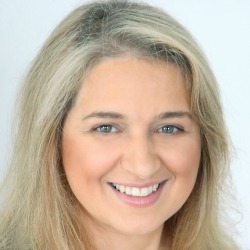 After years and years of struggle and a lot of emotional pain, Niky Rey healed her life through a unique healing system she created, that embraces the miraculous potential of the Quantum Field (also known as the Zero Point Field in Quantum Physics) and utilizes the power of Vibrational Neutrality. Backed up by innovative vibrational technology, the P.I.C.N.I.C. Code allows deep and profound transformation in the easiest and most subtle yet powerful way. Niky Rey is now ready to share her creation with the world and to assist people with their most pressing problems like money and manifesting the life of their dreams the P.I.C.N.I.C. way!
Total Package Value $2165
From Heartache to Joy Introductory Offer $147
*** 93% Saving ***

DUE TO THE NATURE OF THE PACKAGE WE OFFER A 7 DAY MONEY BACK GUARANTEE AND NO REFUNDS WILL BE PROCESSED AFTER THE 15th of DECEMBER 2015.
DISCLAIMER: The information on this site is not intended or implied to be a substitute for professional medical advice, diagnosis or treatment. All content, including text, graphics, images and information, contained on or available through this web site is for general information purposes only. Please see a medical professional if you need help with depression, illness, or have any concerns whatsoever.
WE DO NOT OFFER MEDICAL ADVICE, COURSE OF TREATMENT, DIAGNOSIS OR ANY OTHER OPINION on your conditions or treatment options.SERVICES OR PRODUCTS THAT YOU OBTAIN THROUGH THIS WEB SITE are for information purposes only and not offered as medical or psychological advice, guidance or treatment.
CONSUMER NOTICE: You should assume that From Heartache To Joy has an affiliate relationship and/or another material connection to the providers of goods and services mentioned on this page and may be compensated when you purchase from a provider. You should always perform due diligence before buying goods or services from anyone via the Internet or offline.
REFUND POLICY: Please know that in order to honor the Law Of Energy Exchange, all exchanges need to be fair energetically. We love and honor all of our valued listeners and speakers. We are happy to offer a no questions asked, 7 day Money Back Guarantee to our customers to help them decide if a certain product works for them or not. However, in order to honor our speakers and their hard work we can only offer refund on one package for every customer per 90 days. Multiple refunds by same customer within 90 days will not be accepted. If speaker's offer involves personal sessions, then guarantee will be voided if the session has been availed. Additionally all refund requests should be sent within the 7 day guarantee period. We thank you in advance for respecting the energy exchange.
Copyright © 2016 - Eram Enterprises Inc - All Rights Reserved