Struggle with health problems or depression?

Fall into limiting habits, patterns, and fears despite your best intentions?

Want to feel happier, accomplished, and connected to what you are doing in life?

Wish you knew what your full potential looks like or how to even get started?

Feel a yearning or pulling toward something bigger, but struggle with knowing the right direction to take?

Become frustrated over the amount of clutter between you, your something bigger, and the world?

Want to help ease your own suffering while still helping others through their struggles?

Experience a great deal of fear surrounding the current state of humanity right now?

Feel helpless to fix everything that has gone wrong?
If these problems resonate with you, then read on...
Right now there are people all over the world living out their biggest dreams. You could be one of them! (If you follow the "secret.")
The secret is to engage with an expanded understanding of your being. This expanded understanding is your evolutionary potential. When you engage with your evolutionary potential, your struggles melt away. You will become the powerful agent for change that you were called to be.
I have worked with many healers in the past 20 plus years
and she is one of my favorites
"I had a 1x1 session with MINDY SCHROEDER on Tues.
I loved her ! We released a lot in a short amount of time and she went right to my issues in a very Powerful but gentle way. I feel so much better after our session and I am looking forward to working with her again. I have worked with many healers in the past 20 plus years and she is one of my favorites. Mindy will be a guest on FHTJ ON DECEMBER 8th. I am very grateful for her love and support. 💗💗💗💗💗"
~ Susie A.
Feel healthier and happier.
Easily release limiting habits, patterns, and fears.
Find yourself already on the path you are called to walk.
Connect yourself, your bigger vision, and your role in the world.
Know your path to reach your biggest dreams
Release your own low-energy behaviors.
Live in truth.
Ease your own suffering while still helping others.
Find peace with the path our world is on.
Feel powerful and step into your role as an agent for change.
I had a dream about my potential the night before. And the inspirational energy run through me
"I had a beautiful session with Mindy. Her process is quick and spot on, we got through so many things in a short time. The morning of my session I had a dream/inspiration that I could turn my hobby into a business opportunity, I have been a stay at home wife/mom for 19 years and never thought of this until now. The minute Mindy started working on me I was smiling and that smile was till the end of our call. I felt lots of energy moving up my right leg. Mindy's words to me 'The time is now' I could feel those words vibrating through my body. Thank you Mindy."
~ M.E., South Africa
Cleared dark energies from the home, still feels clear and peaceful today!
"Mindy Schroeder is a wonderful healer/intuitive. The energy in my mother's home, that I now need to sell, was quite heavy and dark; most uncomfortable for me to stay there. I had used other avenues of trying to lift this energy with no change in the atmosphere. When I returned to the house after my session with Mindy in June, the house was clear, and uplifted. It is now November and it remains clear and peaceful. I am overjoyed that I no longer have an eerie feeling while there. In fact, it was near the end of my session and it only took Mindy a few minutes. As Mindy was doing what she does, I could feel the energy working and I was not at the house at the time. Literally, I saw the entire roof open as light flooded the premises. Within a second of swirling upwards and out, the roof appeared to close. I could hardly believe what I was feeling and seeing, while at the same time, I knew it was real. Mindy also worked with me structurally because I had fallen a few days before our session. I highly recommend Mindy Sabatucci Schroeder!!!"
~ Soliel
Connected me with a sense of safety on Earth
"Mindy was able to connect to one of my core issues very quickly. She told me that I didn't feel a sense of safety on Earth, so she brought in earth energy and divine energy to help me feel safe. This was something that was affecting my ability to be out in the world, to have a career, to have good relationships. She was a very accurate reader, and she clarified some issues I was having. Since my session I have felt safer and freer, and I've had more ideas and more desire to work on my career. Mindy really met me where I was and helped me work through my issues, which I really appreciated. Thank you Mindy for the amazing work you do!"
~ Anna M.
ATTENTION:
If you are reading this, you have a mission!
If you are feeling called to read this page right now, then I can tell you that you were put here for a very special reason: You are here to help course-correct and realign humanity.

It may sound hard, but it's not. You need only shift into your own highest alignment with divine will. I can help you with that. I can help you to unlock your evolutionary potential.

Most people have never experienced the full energy of their potential. They walk around every day with no idea how VAST and unlimited they already are inside.
Are YOU ready to step away from the unconscious mob
and step into your personal reservoir of power?
When you are an agent for change, you feel pulled toward something bigger. You are sensitive to the world around you. You also have your own struggles. That is because you have a mission here on Earth. That mission is to support our world's evolutionary consciousness by embracing your own highest potential.

If you are struggling to transform your life into the joyful experience it can be, Unlock Your Evolutionary Potential is the guide that you have been missing.

After Unlock your Evolutionary Potential you will…..
Sail through life's troubles with ease
Experience the joy of living out your heart's calling
Anchor into an expanded world of vision and limitless possibilities
Shift into alignment with divine guidance
Safely navigate this world radiating presence and love
Know you can make a difference because you see it happening around you
No longer worry whether you belong, instead you focus on where you are needed
You already have the foundational platform, it's time to take the next step on this adventure and finally unlock the template of the Universe that lives inside YOU. Find greater light and joy in your own life and you will see it blossom in the lives of those around you.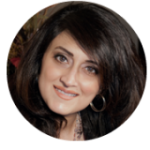 "Mindy Schroeder is like a breath of fresh air! Her ability to reach to the core of energy blocks is remarkable. In my session with her, I became aware of thought patterns I had never realized previously. I didn't even know this but I had a lot of guilt around taking time off from work ....I felt that in order to deserve a life of comfort I must work myself to the ground. Thanks to that session, I not only changed the way I did business but also how much joy and happiness I was willing to allow into my life. I now have wonderful people supporting the business and allowing me freedom to follow other passions in my life. Further, I had a program running that in order to be a successful business woman I must sacrifice relationships. That too has shifted and am hoping to see some fabulous results in that area too. If you want to work with a deeply committed energy worker who will for sure generate results, you owe it to yourself to work with Mindy Schroeder"
~ Eram Saeed, Host & Founder Global Telesummit Series From Heartache To Joy

Mindy Helped me Identify and Move Through Limiting Beliefs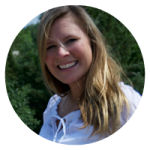 "Amazing session with Mindy today. Her skill to navigate through my energy was unique and thorough. Mindy pinpointed through each chakra information I could relate to and how the energy interlinked through threads that were creating limiting beliefs and patterns in my life. Mindy was able to see the theme of boundaries being played out through my system and gave me tools to help move it through.
Mindy's gift of relating the physical body as being a sacred vessel for all energies to be embodied through is a creative playful way to do transformational work. I enjoyed her inspirational views how I can honor my vessel as I continue my path of ascension."
~ Leslee Nelson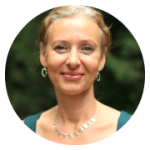 "I worked with Mindy on overall energy flow and chest discomfort. She is a kind and compassionate person, who was able to pinpoint the origin of my discomfort promptly as an allergic reaction and did the clearing within minutes.
In addition she was able to pinpoint the age this allergy was triggered, originally. The tools she uses create a beautiful space for healing to occur. A prayer was spoken to adjust a spiritual pathway from a past life so that my kundalini energy stays within physical boundaries during times of expansion. Thank you, Mindy!"
~ Arathi Ma
"From start to finish Mindy amazed me with her direct insight into key patterns I have been working on. She guided me through the origination of the pattern; past life, current life time age, etc., while giving me the triggers in which I was using to remain connected to those patterns.
A pattern with in relationships with my sister came up. While we were doing the releasing and shifting for this relationship, I received a text. I did not look, as we were still working but I knew it was my sister. The strange thing is she rarely contacts me. My sister texted me because she wanted to stop by and pay me money she owed me. Amazing confirmation that Mindy's session was manifesting the transformational energy quick.
Later that night, I was triggered from my partner which was a perfect reflection of my session around feeling unappreciated. It was amazing how the tears flowed, in such a gentle healing way for quite some time. I felt so much releasing and connected to the understanding of the pattern I have been playing out for so many years. I am truly grateful for Mindy's amazing undeniable gifts and the shifts that we were able to achieve."
~ Leslee Nelson Minnesota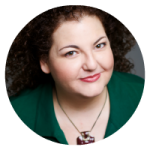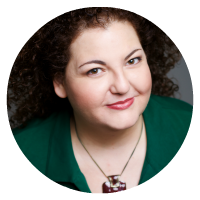 "I was sharing my success story with Mindy, about having hundreds of new clients since being on From Heartache To Joy. I mentioned that it's funny that only a handful of those new clients are Canadian, like me.
Mindy tuned in to my field and found some block about 'reputation.' She quickly cleared it, and we continued chatting.
Well, a few days later, I was contacted by a producer for a national morning show - CTV's Canada AM. She found my website and wanted to have me on the show to do a segment on essential oils! That happened on March 9th, 2016. It went really well.
I've already had dozens of inquiries about essential oils and the healing services I offer. I cannot ignore the correlation to Mindy's work. I think it's remarkable!"
~ Sophia Zoe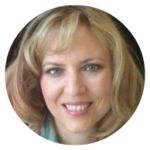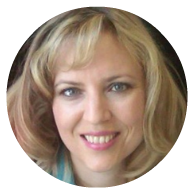 "The session with Mindy was truly amazing! She is incredibly accurate with pinpointing physical and emotional issues. She accurately noticed issues with the uterus and bladder and was able to help me clear negative emotions from the liver including a belief in the need to sacrifice, which we cleared!
She was also able to tune into my house and clear negative energy from my home that shifted the energy! She is truly gifted and skilled at what she does. She was able to accurately see my financial situation and what was ahead for me as well as information about a soulmate.
Her technique of casting stones was wonderful and she was able to give me information on health, work and my social life as well as clear my physical body of energy blockages!! I highly recommend Mindy's work."
~ Annett Schneider

Here what you get in these Packages:
Package A
This package includes 4 live 60 minute group coaching/Q & A calls with Mindy tailored to help you attune to and embrace the life you were meant to live. ($2,000.00 value)
Align with Divine Will
Tapping Into Untapped Potential
Ignite Your Vision
IT IS TIME celebration and Q & A
Plus 3 powerful MP3s energetically encoded and layered with soothing music ($45.00 Each value)
Harmony (length 10 min.)
Whispers of the soul (length 10 min.)
Magnify your vision (length 10 min.)
Silent MP3s energetically encoded ($45.00 each value)
Harmony silent MP3 (length 10 min.)
Whispers of the soul silent MP3 (length 10 min.)
Magnify your vision silent MP3 (length 10 min.)
Dramatic Transformational Results, Life Improvements
She has a way of being able to see through people's blocks and powerfully redirect you back to your purpose and path.
"I've worked with Mindy for a few years now and have seen dramatic improvements in my life. She has a way of being able to see through people's blocks and powerfully redirect you back to your purpose and path. She's helped me with physical issues, spiritual issues and to sort through many emotions. Mindy has always been a clear and calm voice whenever there's chaos and unsettled energy going on in my life and I know I can turn to her for anything and everything, which is a rare and unique find!"
~ Vanessa Riyasat - Healer
Facebook Vision group
Energetic Incubation Immersion ($500.00 Value)
Package B
Everything included in Package A plus 6 more bonus MP3s and a 30 minute one on one private session with Mindy
MP3s included in Package B:

All of the MP3s in Package A Plus: ($45 each MP3 value)
Optimal Health
Manifest Abundance
Enhancing relationships
Optimal Health Silent MP3
Manifest Abundance Silent MP3
Enhancing relationships Silent MP3
Plus a 30 minute individual private phone or Skype transformational session with Mindy ($177.00 value)
I Am At Peace Since My Soul Retrieval!

"She really can clear charges and bring back soul pieces which she did by checking certain years in my life and I was able to tell her of significant events that occurred at those ages. I ended up with peace of mind and being more grounded, present and aware in the current moment and no mind chatter since then. None!!
She really does clear at such a deep level and I found her work very helpful to me…"
~ Reenee
My Eyes are Stronger Than Before
"Thank you very much for the session we had. I am feeling more positive. My eyes seem to be much stronger than before."
~ R.C.
Mindy helps me gain a clearer understanding of my purpose here
"Mindy has been instrumental in helping me to understand my own energy and how to recognize shifts in my energy throughout the day. Her readings have been extremely accurate! So much so, that I have learned I have to be more specific when seeking information. Her assessment and adjustment of my energy has been enlightening, calming, and soothing. I find myself seeking Mindy's guidance when decision-making opportunities arise. Discussions with Mindy help me gain a clearer understanding of my purpose here; she is always available and ready to help me understand new teachings and insights I come across through my own enlightenment. I welcome and look forward to our continued work together. I am incredibly grateful for her dedication, love, and support. She is determined and eager to develop her skills and I hope that others will be just as blessed as I have been to work with her."
~ Katelyn
I Felt the Energy Shifting
"My one on one session was incredible, as soon as you came on I was emotional. Before starting I was calm and excited actually. I felt lighter as we were going through some clearings. A couple of minutes after the session finished I had tingling in my upper body and an hour later I felt so tired and just wanted to lay down and a little nauseous. It was a powerful session with lots of energy shifting. Thank you Mindy you're awesome!! Lots of blessings!"
~ Kathy

Discount : 95%
Total Package Value $2,797
From Heartache to Joy Special Offer
$127
4 Live 60 Minutes Group Coaching Calls and Q&A
Discount: 94%
Total Package Value $3,244
From Heartache to Joy Special offer
$177
Everything Included in Package A
30 Minute one on one Private session with Mindy
No refunds will be processed after 7 days.
Transformational sessions
You honed in on the areas where I had blockages and when you did the clearing I could feel it
"Dear Mindy
I would like to thank you for the opportunity through Eram Backstage pass to get a one to one reading with you. It was great. You honed in the areas that where I had blockages and when you did the clearing I could feel it. When you went to my physical body and you did the clearing I could feel the energy moving before moving on you noticed that there was a blockage in my tailbone and once you did the clearing I could feel the light from the tailbone shoot through my whole body You were spot on with a lot of things with my emotional state and that I have a wall in my heart area. Thank you for picking up on this and working on it. Once the session was finished I felt so much lighter and I wanted to say a huge thanks and for giving me some tips to work each day
I would recommend anyone to listen to Mindy and thank you to Eram for bringing this opportunity to me and i feel very blessed"
Thank you
~ Rosie

I feel refreshed and lighter
"I had the opportunity to have a session with Mindy Schroeder with a BSP. She is empowering people to engage and embrace their full potential. Mindy has a beautiful and warm spirit. She wants to reconnect us to the things within that bring out our own potential. She strengthened and expanded my aura. She brought in our spiritual teams and asked for blessings and protection for us and my home. She tapped into my body and my chakras to see what came up. She brought in earth energy to strengthen my root chakra and she cleared the collective energies which I had absorbed. She reprogrammed my first and second chakra to allow a feeling of trust in the universe. She brought in the universal energy through my 7th chakra which I felt the energy tingle down through my entire being. She strengthened my heart space to enrich my personal relationships. She cleared my third eye. And she finished with some past life healing. I felt refreshed and lighter at the end. I checked in with my guides at the end and they confirmed that Mindy's clearing and healing was very beneficial for me. Thank you Mindy!"
~ Carla
Here's what's included in the package
Value: $2,000. For all calls
Format: Live group coaching call with Q & A
Join me for this group coaching call as we discuss alignment with the divine will. I will review the how's, the what's, and the why's and leave you in the perfect position for upward growth and mobility.
I Feel So Happy I Can't Stop Smiling
"Mindy made me feel at ease right away, and tackled my issues in the gentlest but most palpable energy. I already felt the shift in my energy with just the first few words I repeated after her. Throughout the call, I couldn't stop smiling. Lots of release, lots of energetic support…
Even after the call, I sat with the energy for a while with a massive smile on my face. I was in such bliss. Thank you so much for an amazing session.
I highly recommend a session with Mindy. She works with a very gentle, loving energy with quick shifts."
~ Missy
Tapping into Untapped Potential
Value: $2,000. For all calls
Format: Live group coaching call with Q & A
In order to unlock your evolutionary potential, we must first understand the untapped potential that you hold within yourself. Once we have this knowledge, we can then move into the step-by-step process of drawing from this unlimited reservoir.
Afterwards I thought they were very gentle clearings, but then I stood up and wow they really packed a punch

"Mindy is such a sweet, generous soul. She did quite a few clearings and one we had a great chuckle about. Afterwards I thought they were very gentle clearings, but then I stood up and wow they really packed a punch. Had to sit back down and fought hard not to nap. She was great!!"
~ Terrie
Value: $2,000. For all calls
Format: Live group coaching call with Q & A
What is the vision that you hold deep inside? The one that won't go away no matter how unrealistic you suspect it may be. When we have a powerful inner vision like this "reality" doesn't factor in. We need only ignite this vision and move forward with your limitless potential.
The next steps Supporting people to feel more capable of responding to their situations and more willing to move forward
"Mindy's insight has been a great service in furthering the healing process for our clients. Our customers report that they feel less burden and more positive in their outlook. They feel more capable of responding to their situations and more willing to move forward."
~ Rev. Robert STEMPSON, director of CT Psychics

Value: $2,000. For all calls
Format: Live group coaching call with Q & A
Time to celebrate your success! And question and answers
She helped me with an issue that was keeping my self-esteem down. Now I feel so much relief, Wow!!!!!
"I just had my free session with Mindy Schroeder and it was wonderful!!! I'm so happy!!!! She is so great!!! She helped me with an issue that was keeping my self-esteem down. Now I feel so much relief, Wow!!!! God sent her to me at just the right time!!!! Lots of Gratitude and Love for her!!! Thank you Mindy you are awesome!!!!!"
~ Georgina (BSP recipient)
Energetically encoded MP3 layered with music to help you integrate this powerful energy work and activations at a deeper level. Harmony is infused with energy healing work layered with crystal grid activations intended to create balanced alignment and harmony between Heaven/Earth, Masculine/Feminine and sexual/spiritual. When these aspects come into harmony, the clutter standing between you and your dreams can begin to organize itself. Energy amplification tools have been used in addition to vastly increase the power this MP3.
Learning new skills!
"My first reading with Mindy was when I was pregnant with my son. She did a reading for me as well as read my aura. As a first-time mom, I had my worries. Mindy's reading assured me everything would be okay and it was. Words cannot express how comforting Mindy's information made me feel. A sense of peace and security came over me and stayed with me through the rest of my pregnancy and delivery. I contacted Mindy again one year later. Realizing I was feeling out of sync with each passing day, I reached out to Mindy for guidance. She began with a reading and the information presented proved instrumental in providing some clarity of recent events as well as indicators there was more work needed. We began healing sessions and I look forward to completing more with her. Mindy's knowledge, talents, and energy are bringing me an awareness of my own energy that I never knew I had before. Being aware of my own emotions and energy I bring to everyday situations is helping me to approach daily activities a little differently. Our work is also helping me to assess my own energy regularly. Mindy is working with me to release and clear some past experiences. I am learning new skills and look forward to continuing our work together. I am extremely grateful and appreciative for her love, support, and guidance on this journey."
~ Katie
Silent Version still jam packed with powerful and amplified energies
Whispers of the Soul will connect you to your soul's familiar song. It will anchor you into your sacred heart so you can remember the wisdom of your soul. You will release fear and resistance to the actions needed in order to realize your your life purpose and bring it into reality.

By activating the energy and motivation toward receiving your souls messages, you will releases obstacles from the 4 primary Archetypes: Victim, Child, Prostitute and Saboteur.

Crystal grid and energy amplification tools were used in the making of this MP3 as well for increased attunement.
A healer's healer
"The shifts were felt clearly and sometimes intensely. I like how precise and exact this method is and the level of clarity and detail about things. She validated that there were karmic reasons for feelings I've felt my entire life and just how much karma can affect us and that I'm in charge of my emotions. It was a totally different way of looking at things than what I could get on my own as a healer."
Silent Version still jam packed with powerful and amplified energies
Spot on
"Mindy was spot on, non-judgmental, soothing and calming. I felt very safe and secure with her and she really understood and listened to me. What a great experience!"I felt more relaxed and grounded, more clear headed, at ease with myself. I enjoyed the comfort and peaceful feeling that Mindy brings."
~ C.S.
Get a real feel for embracing the life you are meant to live. Welcome and embrace your purpose and vision of who you are meant to be as it emerges through this program. Tap into your untapped potential to bring forward the most optimal possibilities, potentials and outcomes into your life. What wants to emerge through you?
Release Burdens and restore balance
Self-discovery I am more in balance and have definitely been made aware of my inner self with Mindy's reading and interpretations of the stones

"My husband had been in an accident and while he is not physically injured, it has affected our emotional connection.
Mindy explained how I was carrying all the burdens of our life on my own.Since then I have tried to be aware and find some balance in my life, emotionally and spiritually.
The next time I met with Mindy, she showed how many of the stones were more in balance as I have been seeking counsel with my heart.
I felt I have definitely been made aware of my inner self with Mindy's reading and interpretations of the stones. I will seek guidance again with her."
~ Sally F.

Silent Version still jam packed with powerful and amplified energies
Sessions are grounding and deeply relaxing – Highly Recommended
"Mindy is an intuitive and sensitive energy healer. Her stone casting readings are always spot on. Her readings are informative, and she delivers the message in a gentle and kind way. Her energy healing sessions are grounding and deeply relaxing. I highly recommend Mindy.. She's fabulous!"
~ Heather
30 Day Membership to Unlocking Your Evolutionary Potential Exclusive Paid Facebook Community Group
Format: Exclusive Paid Facebook Community
Included in this package is a 30 day trial membership to gain temporary access to my brand new private paid community Unlocking Your Evolutionary Potential. This is a FHTJ exclusive, since this door is opening first here. There will only be a 7 day trial period going forward.

This private group will give you access to a community as equally dedicated and committed to working with their evolutionary potential Like a collective vision board, this is an opportunity to share your insights and experiences as well as what is opening up to you and how you are changing. As well as learn and get insight from me along the way, and have the opportunity to follow up and continue your journey after the coaching calls end and you have had your session. I will be offering 2 live Q and A calls per month after the first 30 days as well as being an active participant in this process with you. this is a great resource that will help support and encourage you on your journey as you activate and engage your evolutionary potential.
More present and grounded in my life
"I feel more present and grounded in my life. I feel the shamanic session with Mindy did retrieve some soul pieces and she was quite good at pinpointing the ages I was affected. My mind has become quieter.Feel a bit more at peace as well."
~ R. Mahabir
Feeling clear, with complete bliss
"The beginning of my journey out of the 3rd dimension and into the fourth jump started with my first session that came to me with the best timing. Reader please note it is very difficult to put these experiences into words and into this digital text so please bear with me. Finding myself in a funk and knowing ms mindy I immediately jumped at the first chance of getting spiritual guidance with her. After getting me in tune and on the same page we did a stone casting telling me of things I wasn't aware of at all but feeling like I had always know after I was made aware of it. This helped me understand a deeper part of myself starting a chain reaction of other deeper truths. Bringing me peace,understanding and a feeling of strength,confidence to the days ahead! Not with the stone casting itself, I cannot remember what the name of it was...but we went over things of my past that mindy could never know in the 3rd dimensional mindset but she pointed them out even to or close to the year it happened!
Amazing! Bringing me many positive thoughts and new hopes and even changing my not so great mindset,truly helping with those past feelings and emotions . Making things ever so clear shortly afterward having feelings of complete bliss and nirvana. Letting go... Keeping the love going with the coaching calls and other ways of staying connected with like minded people still to this day can't wait for the new one! I could go on all day but here's where I stop if you love love and want to be a better, the best you you can be please move in this direction would recommend it to any/all of my brothers and sisters here on earth and beyond!!! 10 out of five stars!"
~ Bryan S.
40 Days Energetic Incubation Immersion
Format: Daily Energy transmissions
You will be placed in a 40 days Energetic Incubator where I will renew and purify your energies on a daily basis to help provide the energetic fertilization for the emergence of what is needed as you move into your soul's divine purpose throughout this program.
Uncover Limiting Beliefs Mindy uncovered several of my beliefs that were blocking my ability to create and manifest the life I desire.
"I received a Backstage pass with Mindy Schroeder and had an amazing session. Mindy uncovered several of my beliefs that were blocking my ability to create and manifest the life I desire. The session was beautiful and enlightening. I appreciate Mindy's gentle spirit, wisdom and her ability to provide insight and clarity.
Thank you so much Mindy for our powerful transformational session!"
~ Barbara
It was guided by the energy of the group, to help remove clutter to clear the space to attune and expand you to see things from the highest most clear perspective and outcome available.
Total Package Value $2,797
From Heartache to Joy Special Offer $127
*** 95% Saving ***

This MP3 is crystal grid activated and energetically encoded to support embracing the changes of DNA evolution to be in sync with the evolution of Mother Earth and the Universe in order to create optimal health.

Amplification tools were also used to optimally help release densities and embrace the changes of evolution to remove imbalances and become your most healthy, true self.
My Skin is Clearing Up After Five Years and I Can Sleep Again!
"My healing with Mindy was absolutely life changing!! Entities and just horrid energies were plaguing my sleep. She released the root problem and showed me ways to help clear the rest on my own. I am sleeping now with no problems! So grateful! Also cleared other blocks from my heart and 3rd chakra which cleared the way for so much change to unfold. My face since my ascension started, has been full of acne and now it is clearing!! Also my scalp since ascension started, has been filled with cradle cap, also clearing and healing now!! These are problems I've had for the past 5 years, this is a miracle for me!! I am feeling so much more clear in so many different ways!! Thank you Mindy! I am forever grateful!"
~ Kelly
Silent Version still jam packed with powerful and amplified energies
Less Pain
"I felt very relaxed and in a lot less pain, I liked being able to feel the shift in energy."
~ Eric H.
This MP3 will help remove obstacles to wealth and prosperity as well as promote success. This MP3 is encoded with Goddess Laxmi energy. (Laxmi is the Goddess of wealth and prosperity.) Also encoded into this MP3 is the energy of Lord Ganesh, the God of success in any venture and the remover of obstacles.

The MP3 is layered with energy work and a crystal grid promoting abundance.
Deep Healing with wisdom and knowledge
"Mindy goes deep with her Forensic Healing methodology and doesn't hesitate to bring other knowledge into her sessions. I feel blessed to have crossed her path and recommend her to anyone in Connecticut or in the United States"
~ Nathalie, Canada
Just one day after our session, a got a new client, for a 50% higher price.
"Working with Mindy was great. I had the strange feeling she was reading in my mind. And fortunately not just reading, but erasing the things, which were not supposed to be there. The biggest thing was being afraid to shine. When she did the clearing, I could feel it all in my body. It was some childhood trauma, I worked on previously, but couldn't solve it. Now, one week later, I can say, that something shifted for me. I am much more confident, my choices come from abundance. It feels like growing up, behaving in a much more matured way. I love it! And just one day after our session, a got a new client, for a 50% higher price. Thank You Mindy!"
~ Ildikó
Silent Version still jam packed with powerful and amplified energies
Opening new doors
Helped me to embrace my psychic gifts through her healings and teachings
"I have gotten shamanic stone casting readings, reiki, forensic healing, from Mindy as well as taken a class Mindy taught on raising your vibration. She also trained me to do shamanic stone casting myself.
She is very clear on reading one's present energy. She has helped me to embrace my psychic gifts as well through her healings, teachings, and just through our conversations. I would recommend healing from Mindy to anyone ready to endure their own healing process."
~ Corrin
Relationships are a good mirror. They teach us many things if we let them. Such as, do you love who you are?

Explore deeper dimensions of love and empowerment by starting with an increased relationship with the Divine Source. Through this MP3, you will learn to let love in and carry love through to enhance your relationships.
Effective Healing
Afterwards I thought they were very gentle clearings, but then I stood up and wow they really packed a punch.
"Mindy is such a sweet, generous soul. She did quite a few clearings and one we had a great chuckle about. Afterwards I thought they were very gentle clearings, but then I stood up and wow they really packed a punch. Had to sit back down and fought hard not to nap. She was great!!"
~ Terrie (BSP recipient
Silent version still jam packed with powerful and amplified energies
One to one session with Mindy
In your very own, personal one to one transformational session, we will look at whatever you feel the need to address, or whatever comes up that is in your highest good to create the space to move forward and see changes in your life. I will use any variety of different modalities, such as stone casting, Forensic Healing, intuitive coaching or whatever calls to me that will be most beneficial to you in the time that we have to create the greatest positive and permanent effects for you.
I Have Officially Stepped Into Ease and Ability

"I had a session with Mindy today and I felt so calm and relaxed going into work today. In fact, I had a stress-free day because there was very little work to do! I work in the fraud department of a financial institution and for the first time today there were hardly any disputes that came across my desk. I had also been playing her Ease and Ability silent mp3's and I noticed everyone around me was very relaxed too. Mindy dissolved a lot of karmic contracts and entanglements that had been plaguing me my whole life. She also cleared some emotional baggage in a gentle and effective way that it felt like a breeze to let it all go. Normally, I would become very emotional during these sessions but it went so smoothly that the time passed quickly and I felt the huge weight lift from my back that was very tight before the call. Thank you so much, Mindy!"
~ Linnea

Trauma and Curses Releasing as I Shift Into My Authentic Self
"Wow Mindy amazing Shamanic Stone activation! I felt significant energy running through my body and hands. You addressed many important items…childhood age 8, trauma age 25 and a curse from my ancestors. Very blown away. Intense feelings in my body chakras. I moved into a magical place of my true authentic self. Many blessings and love"
~ Nancy
Total Package Value $3,244
From Heartache to Joy Special Offer $177
*** 94% Saving ***

Life Changing
"Let me first say that I wasn't spiritual before receiving forensic healing work with Mindy. I have both PTSD and ADHD and do not calm down without extreme exercise and medicine. I find not having to say much myself when working with her and she has a strong intuition that helps me feel open and at ease in our sessions.
I am also a science major in college and have a tendency to things backed up by science. Where she is perceptive cannot be easily explained, and what I have learned from her because of that has been life changing.
Talking with her about spirituality is refreshing because she is very passionate about it and helps you unlock your potential. She has so many modalities of healing that makes her unique in her wisdom, intuition, talents and abilities. She is not judgmental and offers gentle guidance. She is open-minded and has a voice and energy that is genuinely loving, calming and safe. Mindy is a zen master. Like the calm in the eye of the storm.
Mindy is an incredible woman to work with. She is living, breathing proof of her work because through all she's been through in life, she is so dedicated to growing and healing herself. She is a healer's healer."
~ Sarah
Didn't want the session to end
"When I had my session with Mindy, my leg was hurting and after the session it felt so much better, the tension eased a lot. I couldn't get enough, it was very relaxing and I wish the session was longer.Whatever she did, worked and I will be having more sessions with her."
~ Lori M.

About Mindy Schroeder :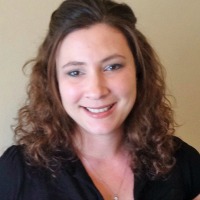 As a transformational empowerment coach and spiritual advisor and healer, Mindy Schroeder is a certified Reiki Master/Teacher, Access Bars Practitioner and currently studying Forensic Healing. She has studied a variety of resources on many different tools and modalities such as Shamanism and works with those and things like shamanic stone casting and a variety of other tools in her unique sessions. She was nicknamed and is known as The Healer's Healer, and is said to bring big energy and strong doses of awareness and healing to those who are more advanced as well as those starting on their journey who are open to receive it.
Mindy has gone through her own transformational process and has a profound wisdom from being on a life-long path of seeking spiritual insight, tools and truths. She can look at a person's life and see what is going on, and what layers need to be released or where things are blocked. She has a strong and compassionate foundation rooted in higher level vibration that helps guide and empower her clients into their own truth and awareness that gets to the root causes of old programs, patterns, limitations or beliefs, etc. that no longer serve who you are becoming. She helps to uncover the path of our higher selves as they make lasting and life changing transformations on their own, oftentimes instantly as we work together toward our limitless potential and co-creative abilities.
Discount : 95%
Total Package Value $2,797
From Heartache to Joy Special Offer
$127
4 Live 60 Minutes Group Coaching Calls and Q&A
Discount: 94%
Total Package Value $3,244
From Heartache to Joy Special offer
$177
Everything Included in Package A
30 Minute one on one Private session with Mindy
No refunds will be processed after 7 days.
DISCLAIMER: The information on this site is not intended or implied to be a substitute for professional medical advice, diagnosis or treatment. All content, including text, graphics, images and information, contained on or available through this website is for general information purposes only. Please see a medical professional if you need help with depression, illness, or have any concerns whatsoever.
WE DO NOT OFFER MEDICAL ADVICE, COURSE OF TREATMENT, DIAGNOSIS OR ANY OTHER OPINION on your conditions or treatment options. SERVICES OR PRODUCTS THAT YOU OBTAIN THROUGH THIS WEBSITE are for information purposes only and not offered as medical or psychological advice, guidance or treatment.
CONSUMER NOTICE: You should assume that From Heartache To Joy has an affiliate relationship and/or another material connection to the providers of goods and services mentioned on this page and may be compensated when you purchase from a provider. You should always perform due diligence before buying goods or services from anyone via the Internet or offline.
REFUND POLICY: Please know that in order to honor the Law Of Energy Exchange, all exchanges need to be fair energetically. We love and honor all of our valued listeners and speakers. We are happy to offer a hassle free, 30 day Money Back Guarantee to our customers to help them decide if a certain product works for them or not. However, in order to honor our speakers and their hard work we can only offer refund on one package for every customer per 90 days. Multiple refunds by same customer within 90 days will not be accepted. If speaker's offer involves personal sessions, then guarantee will be voided if the session has been availed. Additionally all refund requests should be sent within the 30 day guarantee period. We thank you in advance for respecting the energy exchange.
Copyright © 2016 - Eram Enterprises Inc - All Rights Reserved