Michael Allenbright's Special Offer
Creator of iZone Technology
Are you ready for the Vibration of Wellness?
Are you looking for your relationships to become positive, supportive and nurturing?
Are you REALLY wanting your life to finally start moving in the right direction?
Are you interested in achieving extraordinary success?
Introducing Michael Allenbright and his Unprecedented Energy Healing Work
Consciousness is at the base of everything. All matter originates from consciousness. This implies that all goodness as well as challenges in your life originate from Consciousness as well. To heal our challenges we need to clear up the consciousness.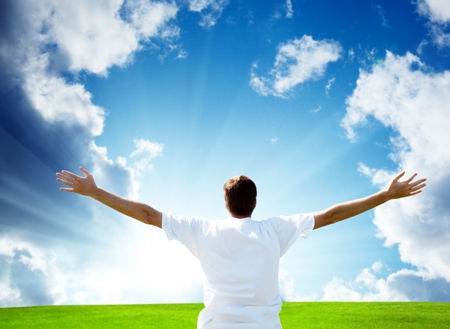 Michael combines Science and Spiritual Healing in unprecedented ways. Michael was born with a gift of supernatural healing capability. He has honed this gift through 30 years of intense practices under the guidance of several enlightened teachers. Using his scientific and engineering training he has also built an unprecedented consciousness healing technology called iZone® Technology to remotely heal a person's consciousness.
Michael is Like a Doctor of Consciousness
Energetic Support at the level of consciousness brings PROFOUND results in all challenging areas of our life:
Stress, Anxiety, Depression

PTSD, Anger, Addictions

PMS, Menstrual issues

Learning Disabilites
Cancer, Heart Diseases

Liver problems, Diabetes

Business or Financial issues

Relationship issues
iZone® Beam Healing Program
What is the source of all Happiness and Abundance?
Each one of us has a power source within us that feeds our body and mind. This power source is our own life force that makes life possible. This life force provides us with everything that we need in order to lead a good life: safety, good health, financial well being, good relations, and happiness.

It is when our body and mind gets disconnected from our power source that we begin to suffer. Without adequate connection with the life force we do not get positive results from our actions.
Why do we get disconnected from our Life Force?
We get disconnected from our power source when negative emotions get built up in the human body and mind. There can be layers upon layers of negative emotions in our psyche. Negative emotions come in various forms such as anxiety, anger, negative beliefs, hatred, greed, jealousy, judgement, blame, self-esteem issues, etc.

The negative emotions also create a snowball effect. Negative emotions create disconnection from the life force and disconnection creates more negative emotions. This is the reason why vast majority of people are unable to come out of the quicksand of negative emotions without some outside help.
Unprecedented Solution: iZone® Technology
About Michael Allenbright: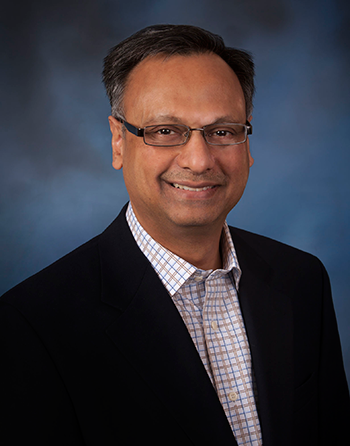 Michael Allenbright was born with a gift of supernatural healing capability. He discovered his gifts at the age of 7. He has honed his gifts through 30 years of intense practices under the guidance of several enlightened teachers.
Michael Allenbright is also a genius in the field of science and technology. He worked at Motorola for 16 years where he pioneered the development of 3G and 4G cellular technologies. Using his spiritual wisdom and scientific expertise, Michael has also built a proprietary iZone® Technology that harnesses a powerful healing energy from the Himalayas and beams it to a person 24 hours a day wherever they may be located.
Michael was born and raised in India and came to the US in 1990. Michael was born in a small city called Gorakhpur, the same city that Yogananda Paramahansa was born in. He has been taught by a direct disciple of Yoganada. Michael feels he is constantly guided by Yogananda. He now lives in San Diego 5 miles away from the Ashram where Yogananda wrote the world famous book Autobiography of a Yogi.
Michael has an MBA from Kellogg School of Management and an MS in Computer Science from Michigan Tech. He worked as a senior executive at Motorola for 16 years where he pioneered development of 3G and 4G cellular technologies. In 2008 Michael decided to leave the corporate world and to make his passion as his profession.
Michael has spent 30 years mastering fields of metaphysics, psychology, and energy medicine. From extensive meditation to learning about Carl Jung's theories, Michael has explored the inner realms of the human psyche to find answers to perplexing human issues. Michael combines science and spiritual healing in unprecedented ways. His mission is to help people find relief from their struggles in the simplest and easiest way possible. Michael is like a Doctor of Consciousness. Healing at the level of consciousness brings profound results.
DISCLAIMER: The information on this site is not intended or implied to be a substitute for professional medical advice, diagnosis or treatment. All content, including text, graphics, images and information, contained on or available through this web site is for general information purposes only. Please see a medical professional if you need help with depression, illness, or have any concerns whatsoever.
WE DO NOT OFFER MEDICAL ADVICE, COURSE OF TREATMENT, DIAGNOSIS OR ANY OTHER OPINION on your conditions or treatment options.SERVICES OR PRODUCTS THAT YOU OBTAIN THROUGH THIS WEB SITE are for information purposes only and not offered as medical or psychological advice, guidance or treatment.
CONSUMER NOTICE: You should assume that From Heartache To Joy has an affiliate relationship and/or another material connection to the providers of goods and services mentioned on this page and may be compensated when you purchase from a provider. You should always perform due diligence before buying goods or services from anyone via the Internet or offline.
REFUND POLICY: This Package is NON REFUNDABLE
Copyright © 2016 - Eram Enterprises Inc - All Rights Reserved