Are You Ready For Rapid Healing?
Do You Have The Desire To Be A Healer Or Heal Yourself?
Are you aware that you have intuitive gifts but you're unsure how to develop and strengthen them?
Do you find yourself stuck in your finances, relationships, health, career or spiritual connection?
30 Day Energetic Frequency Shift Package
Don't feel alone. The rut you and so many others are in is simple. You are vibrating at a low frequency and have stuck energy that is stopping your energetic flow. You are also working alone without the assistance of your intuition, higher self, guides, angels and ascended masters.

Most people today are full of anger, living under enormous stress, are in job misery, they suffer from guilt and are full of shame caused by past experiences. Their energy is so stuck they have lost connection with their inner guidance and don't have the tools they need to release the blocks they carry, raise their frequency or connect to the guidance they so desperately desire.

These conditions along with the low frequencies they pick up from others keep us at about 20-30% of where their frequency needs to be in order to get connected and into the healing vortex. You have the ability to heal and manifest just as I do. You just need the ability to raise your frequency and tools to assist you in doing that.

Your frequency influences every aspect of your being. It creates where you are at mentally, emotionally, physically and spiritually. If you would like to get on track in all these areas of your life join me in this 30 day program that will change your life because it will raise your frequency, connect you to your guides and intuition, and allow you to obtain balance, harmony and health through the frequency meditations, trainings, tools and exercises.
In this 30 day program you will be given simple yet powerful ways to work layer by layer on your energy and the energy of others for deep, profound healing. This program is designed to give you a quantum leap in upgrading your frequency and energetic makeup.

We will be tapping deeply into all levels of your energetic layers which brings major breakthroughs at a soul level to reignite your very being. You are tapping into your very soul, layer after layer, and finding the hidden messages that move you along on your journey.

Let loose and let go of your inhibitions while learning to sense and play with subtle energy, This is an amazing adventure which allows for inspiration and creative expression as you open to the world of energy and healing while releasing all your fears, blocks and inhibitions to create your own unique story. I will use different techniques for shaking up your life for major releases of blocked energy. This is quite exhilarating and brings you to a much higher vibration and connection to your inner wisdom.

Creating after meditating creates magic as does connecting with your Spirit, Angels, Guides and possibly Departed Loved Ones to tap into messages and answers they may bring forth as you go through this process.

With this program we go deep into your energetic layers allowing you to release the feelings, blocks and old beliefs that no longer serve you. You will find that you will be allowing yourself to become bold, uninhibited and that your intuition and passion is awakening through fun and playful exercises we intertwine throughout our time together.

Can't wait to see you here.
In this package you will find:
1

7 Energetic Shift Frequency Mediations

2

Grounding, Energy Boundaries and Energy Protection Process

3

A Tool For Alignment and Connection

4

A Guided Process To Connect with Your Angels

5

Crystal Mediations and Guidance Tips and Tool

6

Various Spiritual Practices to Get You On Track

7

Techniques For You To Feel and Play with Energy

8

Techniques for Seeing Auras

9

A broad array of other healing techniques and rituals
and so much more. You will receive an email a day for 30 days that will take you on a journey of healing, releasing, realigning and activation we will be delving into the process of leaving behind the old in every layer of your being and embracing who you truly came here to be. We will be setting ourselves free from the blockages and beliefs that are holding us back from connecting to our cellular soul knowledge.
Living In Love Meditation - MP3
In the world we live in today many of us have cut ourselves off from feeling in general but especially from giving, receiving or feeling love.

This meditation is layered with frequencies that assist in opening us up to love in all of it's forms. Just relax and allow the frequencies of the music and the frequencies that have been infused and layered into this meditation to work there magic for you. Blessings
30 days of energetic frequency shift processes (sent daily) plus discount coupon + FHTJ special gift MP3
Total Package Value $3,997
From Heartache to Joy Special Offer $127
*** 97% Saving ***
"I have purchased several of your packages through the summits and can't believe one after another has been extraordinary. The healing that takes place from your meditations, frequency tracks, teachings and tools is just nothing short of amazing. When I think back to what my life was like, my health was like, my finances were like before working with you I can't believe how far I have come and all the changes that have taken place. I truly cannot thank you enough for all you have done for me. Can't wait for your next package to come out."
~ Kathy, California
"There is a lot to learn & is so interesting & so different than conventional learning. I am so very Thankful to you Mary Beth Vanderlinden for being such a great teacher & Healer!!!!"
~ Marsha K.
"You have done quite a few soul retrievals with me in the past year but I feel like this program has truly helped integrate all of the energy work you and others have done to help me. For the first time in this life I feel like I know myself. It is the feeling of coming home. Peace and contentment"
~ Danisha B.

"What an uplifting experience we have all had of Spirit manifested through you, during these days. As a yoga teacher, I certainly understood the workings within the Chakra system and the deep benefits we gained as a result. I am grateful to acknowledge that my thyroid is functioning much better now....so uplifting. I acknowledge and thank my fellow participants along our journey...energy magnifies within a group. With gracious thanks to you, Namaste"
~ Joan J.

"I love Mary Beth and she truly is amazing and a gifted healer. She has helped me get healthy when doctors couldn't. She really is a gift from God. She has really helped me heal and grow. Because the doctors couldn't help me I don't know where I would be without Mary Beth. She also trained me in Reiki I and II and I am doing the Reiki Master training soon. I cannot say enough good things about Mary Beth. She has changed my life for the better."
~ Robin Bowerman,
University Place, WA
"Thank you, Thank you, Thank you again for all your help and healing. I'm so excited about the changes I am "feeling" am looking forward to seeing you again."
~ Betty 😉

"Oh My God, my whole body was pulsating and I felt hands on me while lying alone in my house during her Remote Chakra Clearings. That was the most intense energy I have ever felt during an activation or healing session. Amazing"
~ Patricia, MD
"Talked to my dad for the first time in 12 years after my session with Mary Beth. All the anger and pain I felt my whole life just vanished. She is like a miracle worker."
~ Barbara Johnson, Florida

"I just got finished doing the Reiki Hormone Balancing Healing Session you included in the package and all I can say is WOW. What an incredible session. I felt all the energy work being done and it was amazing.
Thank you so much for the wonderful package. I look forward to going through the rest of the package! It is exactly what I needed. "
~ Marie UK
I never thought I would ever be free of pain again in my life

There is also
an added bonus

for you to connect with Mary Beth in a private 1 on 1 healing session.
$100 Discount on a 30 Minute Life Changing Intuitive Healing Session
Available to the first 60 who take advantage of the offer

Being known as the Human Cat Scan, Mary Beth is a highly regarded Master Medical Intuitive & Gifted Healer. She can see the energy in your body and help clear out negative energy and energy blocks. She can get to the heart of the issue and help you move forward in blissful health. Imagine your life long issues being dissolved in a short 30 minute private session! This 30 minute private and loving connection is a deep dive energetic healing session which focuses on shifting and transforming your health and wellness. Allow energy support, energy healing and total transformation to occur for you!

During your Intuitive Healing Session, Expect Major Shifts to Happen.
These are some of the experiences you can expect:
Clear away energy blocks so you can "move forward"
Release old beliefs that no longer serve you
Release toxins
Remove energy cords to keep you from taking on the energy of other people
Receive messages from deceased loved ones
Create an energetic flow to energetically support the release of illness and disease
Go into past lives to release leftover karma
Soul retrieval to integrate all of who you really are
Reduce pain and side effects of chemo
"First, I would like to send many thanks to you because what you did on me was truly amazing, profound and powerful. I can really see and feel the results and wonderful changes overnight.
I woke up this morning feeling great and my shoulder pain seemed to subside. Every morning I would get up and my whole body aches all the time, especially my shoulder. I thought it was due to my sleeping position and tried to change it, but it still didn't work. But this morning, things have changed.
My throat gets clearer and my voice also sounds clearer and louder. Like you said, my throat chakra has so many, many blockages. Even before I got into energy healing and chakra balancing, I could even feel something is just not right with my throat. There was like a lump in it that held me back from speaking out and expressing myself in the most truthful manner. That's why I am sort of bad at getting my points across and always think of myself as "not a good talker". Moreover; whenever I speak, not all the time but quite often, fear and anxiety keep crawling in my throat and my head fills with things like: "Am I saying this right?", " Are they gonna judge me if I say this?…
You were so spot on about everything. You really sent me chills down my spine when you mentioned my big brother. I didn't know he was always there supporting me and even my other deceased loved ones as well. It's really just mind-blowing. I also feel deeply touched when you mentioned my Heart chakra; my body was literally vibrating with love at that time. It was just a magical and unforgettable moment.
Once again, I'd like to send my deepest gratitude to you- my sweet "grandma". I've been struggling a lot with my emotional life since the day I was born. Even though I grow up normally like many other people, my parents love me; something was always missing until I've found my answers to all these issues thanks to you wealth revolution and especially you.
This is the first time in my life that I've felt like I've been heard and come back to my true self. Thank you so, so much for making this happen! I feel blessed to have worked with you. I truly believe that this is the great gift God wants to send me."
~ Tammy
"I have had many healing sessions in my lifetime but this was like nothing I have ever experienced. My whole body was pulsating and for the first time I saw colors and felt the pressure of hands being laid on me even though I was alone in my house. When Mary Beth finished the session and told me what was done during the session I was shocked because where I felt the pressure of hands correlated to what she said had been worked on. It was really amazing, especially since I was about 3000 miles from where she was. I feel like I did 20 years ago. I couldn't give a higher recommendation to a healer than her. She is fantastic.
God Bless You"
~ Eleanor, Panama City

"Thank you for the past life regression and soul retrievals you did on me. I am still having a hard time believing that I actually feel whole. All my life I felt like something was missing, like there was something wrong with me and now that feeling is gone and I am so confident in who I am for the first time in my life. How do I thank you. Oh, also my panic attacks are gone and the pain I always had in my right shoulder."
~ Daniel, San Jose
"I want to express my gratitude for the pre and post op sessions you did for me. My career depended on me getting back to work as quickly as possible and a 3 month recovery just wasn't in the cards. With your help and to my doctors amazement I was completely recovered in less than 4 weeks. I thank you and my boss thanks you. "
~ Sue J, Alberta
"Hi Mary Beth,
I just wanted to touch base with you and let you know my cancer is gone. I don't know what I would have done without you getting me through this. I know you say it isn't you, but spirit, doing the healing but if I hadn't found you I know with everything in me I wouldn't be here today. You are such a blessing. I hope to meet you in person one day at one of your retreats. "
Blessings to You,
~ Alice Z. , Monterey, CA
30 days of energetic frequency shift processes (sent daily) plus discount coupon + FHTJ special gift MP3
Total Package Value $3,997
From Heartache to Joy Special Offer $127
*** 97% Saving ***
About Mary Beth Vanderlinden: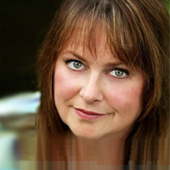 Mary Beth Vanderlinden is an Ordained Minister and internationally known as a powerful Intuitive Energy Healer and Teacher. She became aware of her healing gifts at an early age, and went on a life-long journey to develop what Spirit had given her. But not without some major bumps in the road, like car accidents, brain injuring falls, and being homeless after an injury took her from work, each of these moving her into a deeper level of understanding of the healing process and Spirit's ability to heal all aspects of us. Mary Beth personally believes that all healing is a gift from God available to each every one of us.
While Mary Beth has "checked the boxes," becoming certified in all levels of Reiki, Energy Medicine, Intuitive and Reconnective Healing via some of the most well-known teachers today, she has been developing her personal methodology since she was five years old. Today Mary Beth helps others to discover their own healing gifts.
Mary Beth is a passionate, down-to-earth, and transparent teacher who certifies healers in her Awakened Healer Certification Program to use the God Light Transformation™ methodology that spirit has guided her to share with the world in this stage of her journey.
30 days of energetic frequency shift processes (sent daily) plus discount coupon + FHTJ special gift MP3
Total Package Value $3,997
From Heartache to Joy Special Offer $127
*** 97% Saving ***
DISCLAIMER: The information on this site is not intended or implied to be a substitute for professional medical advice, diagnosis or treatment. All content, including text, graphics, images and information, contained on or available through this web site is for general information purposes only. Please see a medical professional if you need help with depression, illness, or have any concerns whatsoever.
WE DO NOT OFFER MEDICAL ADVICE, COURSE OF TREATMENT, DIAGNOSIS OR ANY OTHER OPINION on your conditions or treatment options.SERVICES OR PRODUCTS THAT YOU OBTAIN THROUGH THIS WEB SITE are for information purposes only and not offered as medical or psychological advice, guidance or treatment.
CONSUMER NOTICE: You should assume that From Heartache To Joy has an affiliate relationship and/or another material connection to the providers of goods and services mentioned on this page and may be compensated when you purchase from a provider. You should always perform due diligence before buying goods or services from anyone via the Internet or offline.
REFUND POLICY: Please know that in order to honor the Law Of Energy Exchange, all exchanges need to be fair energetically. We love and honor all of our valued listeners and speakers. We are happy to offer a hassle free, 30 day Money Back Guarantee to our customers to help them decide if a certain product works for them or not. However, in order to honor our speakers and their hard work we can only offer refund on one package for every customer per 90 days. Multiple refunds by same customer within 90 days will not be accepted. If speaker's offer involves personal sessions, then guarantee will be voided if the session has been availed. Additionally all refund requests should be sent within the 30 day guarantee period. We thank you in advance for respecting the energy exchange.
Copyright © 2016 - Eram Enterprises Inc - All Rights Reserved