Energetic Alignment: Sacred Clearing, Activating and Re-Patterning for a Whole New You!
This is a program that my guides, angels and ascended masters have downloaded to me.

This is packed full of Meditations, Healing Transmissions, Activations, Clearings and Frequencies to re-pattern and restructure everything from your beliefs, karmic imprints, energetic codes to your DNA. There will be a huge shift in your energy and your life by the end of this program. It is loaded with many surprises!!!

You will find the 4 classes packed full of teachings and experiences on various levels which help you align with your multi-dimensional Essence. Quickly moving you forward into a life that you were meant to live.
28 Days of Remote 30 Minute Healing Energy Work
A Private Members Page for Sharing Your Experiences Asking Questions and Receiving your Meditations each Monday.
The Healing Waters Album with 8 Frequency Infused Tracks
4 (60 Minute) Classes Where Mary Beth will be teaching, doing Healings, Activations or Clearings and giving you tools to move your forward
Intimacy Shards Release MP3 - Instant Access to an Effective Process that Removes Old Energy Shards that you picked up through intimacy or as an empath.
$500 Discount Certificate for Mary Beth's Where Energy Meets Passion Women's Retreat where she works with you and your energy constantly face to face for Rapid Transformation
Reiki Hormone Balancing MP3
$100 Discount on a 30 Minute Life Changing Intuitive Healing Session with Mary Beth
Restructuring Your DNA (MP3)
This massive package is designed especially for you to bring your physical, mental, emotional and spiritual bodies into energetic alignment so that you can experience wellness and wholeness.
Total Package Value $9,877
From Heartache to Joy Special Offer $247

*** 97% Saving ***
Here's what's included in the package
28 Days - 30 Minutes a Day of Energy Work
From Tuesday, April 5th through Monday May 2nd, 2016.
8:30 am – 9:00 am Pacific Time
The 28 days of remote healing will include things like Reiki, Reconnective Healing, activations, clearings, re-patterning, removing karmic imprints, emotional release and anything and everything that Mary Beth's guides want the group to receive to bring you to a place of wholeness. These sessions will take place each day during the 28 days and no participation is required. (This works whether you are relaxing, playing, working or sleeping)

Some people are sensitive to energy and will definitely feel it. Others will not see, feel or hear anything but it is working for them just the same.
"I was surprised how powerful the session with Mary Beth was for me. About 9 years ago my husband and I trained with Eric Pearl and learned to do Reconnective Healing. The work that Mary Beth did with me a few days ago reminded me of that but it was more intense or powerful than what I had ever experienced. It is also very gentle and loving. During the session, felt like my mind was drifting like it does before I fall asleep but I knew I was not falling asleep just simply entering a peaceful state of mind. When she called me at the end of the session, I hope she realized that I can usually answer questions quickly but I was having a hard time getting back into the thinking brain. (Who would want to "wake up" from that experience?). She was 100% accurate with what she told me after the session. Here are some examples: she said I am an empath and pick up other peoples' energies too easily. I didn't tell her that I have a hard time even going to family get-togethers where everybody loves me because I am so exhausted afterwards and I often feel anxiety in public places. She said my adrenals were at 60%. I didn't tell her that I sleep almost every afternoon and am always tired. She said she corrected my liver meridian that was running backwards. I didn't tell her that I have had liver/ gallbladder problems for years. She also removed two entities.Cleared my chakras. Told me what herbs to use for my liver and adrenals and mentioned some things that could be worked on after I have integrated this healing session.
After the session with Mary Beth, I told my husband that it felt like all my energy was swirling and changing so I took a nap and slept for over 3 hours. My husband can see auras and he could see and feel changes in my energy and the next day he told me he could feel changes in his own energy. Don't be surprised if the members of your family who are closely connected to you also experience positive changes in their health and life. It has only been two days and I already feel more stamina, peace and clarity in my life and my digestion has definitely improved. I have had intuitive/ psychic/ past life readings with some well-known people and I have had energy work done before but Mary Beth is the first healer that I have known that could do both very well. We are so blessed to have people like her who bless our lives with their gifts. After my first session, I immediately purchased 10 more sessions. I know that finding her was an answer to my prayers."
~ DANISHA
Private Members Page for the 28 Day
Energetic Alignment Group
Thousands of years prove it, and Western science now backs it up: Meditation sharpens focus, lowers blood pressure, relieves chronic pain, reduces stress. Meditation helps us experience greater calm and connects us to our inner-most feelings. It challenges our habits and self-judgments. Meditation helps protect the brain against aging and improves our capacity for learning new things. It also opens the door to peace, calm, happiness and healing.

Mary Beth will be posting a special meditation each Monday of the 4 weeks to her members only page. There will be various types of meditations so you can become familiar with each and choose the ones that you most resonate with. You can also post your questions, share your experiences and thoughts and Mary Beth will be checking in and responding to them a few times each day during the 28 days.
The Healing Waters Frequency Album
These frequency infused MP3's carry the various frequencies found in the healing waters of each of the individual natural springs found in Manitou Springs, Colorado. These have been used for centuries in healing on a physical, mental, emotional and spiritual level.

There are up to 14 layers of frequencies infused into each MP3 from the mineral content and then additional frequencies of the earth, rock, mountains and terrain the water passes through.

All you will hear on each track is the music that spirit led me to use for each of them. However, what you will be receiving is truly a deep healing of your mental, emotional, spiritual and physical bodies as you integrate the frequencies. These can be played in the background, put on an endless loop for a peaceful healing rest or played while you soak in a hot tub.

Traveling to hot mineral springs is beneficial in many ways but also impractical for many. Because of this Mary Beth's guides have led her to travel to Manitou Springs to gather water from the various springs to analyze the frequencies of the content and to infuse those frequencies into these MP3's so you could benefit in the deepest way possible from these healing waters at any time in the comfort of your own home.
Just some of the frequencies and healing benefits you will enjoy while absorbing the frequencies of the various springs will be:
Sulfur – Known as "nature's beauty mineral" benefits hair, skin, nails, and eases many skin conditions as well as joint pain.
Lithium – Helps brain function, improves memory, reduces aggressive behavior, used to treat depression, bipolar and manic-depressive illness.
Magnesium – Magnesium converts blood sugar to energy and promotes healthy skin, helps relieve depression, helps in the transmission of nerve impulses, body temperature regulation, detoxification, energy production, and the formation of healthy bones and teeth.
Potassium – Potassium assists in the normalization of heart rhythms, assists in reducing high blood pressure and helps to eliminate body toxins.
Sodium – Sodium assists with the alleviation of arthritic symptoms and also stimulates the body's lymphatic system.
Calcium – Supports the skeletal system, providing strength for healthy bones and teeth.
Fluoride – Fluoride has substantial benefits in the prevention of tooth decay.
Zinc – Aids in proper functioning of immune system, digestion, control of diabetes, improves stress level, energy metabolism, acne and wound healing.
Iron – Iron carries life-giving oxygen to human blood cells.
Manganese - Assists in bone formation, thyroid function, formation of connective tissues, sex hormone function, calcium absorption, blood sugar regulation, immune function, and fat/carbohydrate metabolism.
There are up to 14 various minerals found in each of the springs in Manitou Springs water.

You can just relax in an easy chair, lie in bed, or better yet, get into a hot tub, relax. play the audio and just soak in the frequencies of these healings.
1

Iron Spring Geyser - 9 Frequencies

This spring has high levels of iron, fluoride, lithium, silica, sodium, sulfate and potassium.

2

Twin Spring - 11 Frequencies

This water has plenty of calcium and potassium along with the highest magnesium content of all the springs.

3

Stratton Spring - 9 Frequencies

Contains calcium, lithium, magnesium and potassium.

4

Cheyenne Spring - 14 Frequencies

High potassium and magnesium content. One of the original natural springs of Manitou, it is believed to be at least 20,000 years old.

5

Shoshone Spring - 13 Frequencies

Of the eight springs in Manitou, it has the highest concentration of manganese, calcium and sulphur and has the highest amount of dissolved minerals.

6

Seven Minute Spring - 11 Frequencies

Contains high levels of manganese and the dissolved oxygen content delivers a noticeable pick-me-up effect.

7

Wheeler Spring - 12 Frequencies

Has the second highest concentration of dissolved minerals of the eight springs. Contains high levels of calcium, chloride, copper, lithium, fluoride, sodium, sulfate and zinc.

8

Navajo Spring - 14 Frequencies

Another of the original natural springs in Manitou. It is highly alkaline with plenty of calcium, chloride, copper, lithium, magnesium, potassium, sodium, sulfate and zinc.
"Interesting experience tonight. I was super tired. My energy had dropped from about a 5 this morning to about a 3 this evening. My body ached and I was cold to the bone. I decided to take a hot bath...added some Epsom salts, sea salts with clay and some lavender essential oil. I also decided to listen to the Navajo Springs MP3. Just as it started I closed my eyes...and then some muscles in my back started to twitch. Before I knew it I could feel my veins pulsing...gently pulsing. I was so trance like and relaxing. I've never had that happen in a bath before so I have to assume it was the music and the frequencies. Very Cool !!"
~ Kelly W.
4 - 60 Minute Classes (MP3s)
You will receive a class by email each Tuesday throughout the 28 days
Each week you will receive a class where Mary Beth will do clearing processes, activations or healings designed to release thoughts, belief systems and behavioral patterns that keep us from being fully free, at peace and connected with love, joy, and the Divine. You will also be given tools to facilitate your journey to wholeness, consciousness and to return you to the core of who you truly came here to be.

Experience after classes from processes that were done or tools and tips that were given:
" Thank you for yesterday Mary Beth! I have a limiting belief that I'm unable to remember lyrics by heart in front of an audience and it has led me to actually forget them. By chance, yesterday I really had a will to overcome this at an Open Mic and when I finally went up I did remember the lyrics of the song! Also earlier that day I didn't suppress my anger, but actually rip an envelope apart and threw it in a bin with grand gestures! Ooh, that felt so good and I was able to laugh at it! I feel carried in a new way, thank you!"
~ Heini L
"So, I am one of those that go to different dimensions when I fall asleep and it can be exhausting, so I implemented the advise of setting an intention to get the sleep I need and it's been awesome - I get the need sleep to restore and still get to go on my dream trips - thank you Mary Beth Vanderlinden!"
~ Neli S.
"I heard a high pitched ringing but stopped at exactly 20 minutes. I have been soooo tired, felt foggy headed, aches and pains and had swelling for the last month and all of that is gone. I haven't talked to my sister or brother for over 4 years and both of them called me this evening and apologized. I found out they hadn't talked to each other for 3 years. What a miracle. I have worked with a lot of healers but never experienced anything like this. Best money I ever spent. Love and Light"
~ Pam
Intimacy Shards Release MP3
An effective process to remove old energy shards that are stuck in your system and constantly draining you sometimes even for Decades! These shards of energy are picked up from Intimacy you have had with other people but also the energy of the people they have been intimate with and so on. The removal is quick and the relief is sometimes felt instantly. Some people report feeling like "themselves" for the first time in years or ever. This is an extremely powerful healing tool. Even though it was created for the release of intimacy shards it is the perfect tool for empaths as well and will release all that energy you are picking up from others.
"This release was so powerful, I literally shook for at least an hour, I feel like a different person. I always felt so heavy and weighed down and now I feel like I could fly. I can't thank you enough. You are truly gifted"
~ Karen, Arizona
$500 Retreat Discount Certificate
Registration for the 2016 retreats expires 3 months from date of purchase.

Once these special spots are gone, this bonus will be invalid.

Craving the kind of rapid life transformation that leaves you feeling rejuvenated, empowered, and confident in your ability to ignite your passion and creative spirit? Are you ready to release what no longer serves you and awaken, nurture and heal your essence and the goddess within you? Can you handle rapid transformation? Now you can join a small group of dedicated, passionate woman, while you work with Mary Beth, face to face at her healing retreat.

Mary Beth has set aside a few special event tickets exclusively for listeners who see and appreciate the value of her unique offering. These retreats are no sooner posted and they're gone, so if her retreat speaks to you, move quickly to secure a limited spot.

These retreats are life changing. You get beautiful accommodations at Mary Beth's pristine retreat center where the quaint Gig Harbor countryside serves as the backdrop. A protected salmon creek runs all along the lower property where you find a crackling fire pit, hammock, healing circle and meditation area all on sacred ground. You're served delicious organic meals (fruits and vegetables from her garden), snacks and beverages (weather permitting you eat outside in the gazebo surrounded by flowers and the woods).

Evenings are spent around the upper fire pit where ceremonies, rituals, s'mores and visiting take place.

The beautiful locale, deep healing, personal empowerment, and delicious food you'll experience here have been described as 'unbelievable' (as you can see in the testimonials below) so make sure to reserve NOW so you don't miss out.
"I don't just like the retreat. I'm very grateful for it and for everything you did for all of us. I felt so blessed to be guided to you and the retreat. What you did for all of us was amazing! Not only was I pampered, I felt love from my guides and angels while I was there. You are an amazing woman! Thank you so much for EVERYTHING."
~ Shelly Tran, San Jose
"The retreat was very healing for me and just what I needed! I love how the retreats are intuitively guided so the participants get the healing and guidance that is best for them. Mary Beth guided us with her wisdom, the processes were wonderful and we had lots of fun. The retreat setting is exquisite with the luscious setting of trees, gardens and a beautiful creek. The food was extraordinary and all of the laughter and connection was nourishing for my soul. Thank you, Mary Beth, for sharing your beautiful and generous heart."
Reiki Hormone Balancing MP3
$100 Discount on a 30 Minute Life Changing Intuitive Healing Session with Mary Beth
Available to the first 50 who take advantage of the offer
Being known as the Human Cat Scan, Mary Beth is a highly regarded Master Medical Intuitive & Gifted Healer. She can see the energy in your body and help clear out negative energy and energy blocks. She can get to the heart of the issue and help you move forward in blissful health. Imagine your life long issues being dissolved in a short 30 minute private session! This 30 minute private and loving connection is a deep dive energetic healing session which focuses on shifting and transforming your health and wellness. Allow energy support, energy healing and total transformation to occur for you!

During your Intuitive Healing Session, Expect Major Shifts to Happen.
These are some of the experiences you can expect:
Clear away energy blocks so you can "move forward"
Release old beliefs that no longer serve you
Release toxins
Remove energy cords to keep you from taking on the energy of other people
Receive messages from deceased loved ones
Create an energetic flow to energetically support the release of illness and disease
Go into past lives to release leftover karma
Soul retrieval to integrate all of who you really are
Reduce pain and side effects of chemo
"First, I would like to send many thanks to you because what you did on me was truly amazing, profound and powerful. I can really see and feel the results and wonderful changes overnight.
I woke up this morning feeling great and my shoulder pain seemed to subside. Every morning I would get up and my whole body aches all the time, especially my shoulder. I thought it was due to my sleeping position and tried to change it, but it still didn't work. But this morning, things have changed.
My throat gets clearer and my voice also sounds clearer and louder. Like you said, my throat chakra has so many, many blockages. Even before I got into energy healing and chakra balancing, I could even feel something is just not right with my throat. There was like a lump in it that held me back from speaking out and expressing myself in the most truthful manner. That's why I am sort of bad at getting my points across and always think of myself as "not a good talker". Moreover; whenever I speak, not all the time but quite often, fear and anxiety keep crawling in my throat and my head fills with things like: "Am I saying this right?", "Are they gonna judge me if I say this?...
You were so spot on about everything. You really sent me chills down my spine when you mentioned my big brother. I didn't know he was always there supporting me and even my other deceased loved ones as well. It's really just mind-blowing. I also feel deeply touched when you mentioned my Heart chakra; my body was literally vibrating with love at that time. It was just a magical and unforgettable moment.
Once again, I'd like to send my deepest gratitude to you- my sweet "grandma". I've been struggling a lot with my emotional life since the day I was born. Even though I grow up normally like many other people, my parents love me; something was always missing until I've found my answers to all these issues thanks to you wealth revolution and especially you. This is the first time in my life that I've felt like I've been heard and come back to my true self. Thank you so, so much for making this happen! I feel blessed to have worked with you. I truly believe that this is the great gift God wants to send me."
~ Tammy
"Just wanted to let you know that after our session, my legs continued to tingle for about an hour afterward. I was walking taller and I felt lighter. And I had a feeling of confidence and peace that I've never had before. Most importantly, I know I'm okay! It's great to be me! Thank you!"
~ Criss Jensen
Restructuring Your DNA (MP3)
"Scientist Have Proven DNA Can Be Reprogrammed by both Words and Frequencies"
Mary Beth's guides have had her doing re-patterning (which is new for many of you) for quite a few years as part of various healing sessions, activations and clearings.

Our DNA contains the genetic code of our physical, mental, energetic bodies that have been passed down through generations.

Not only are our genes responsible for determining our eye color or how healthy our bodies are, they are also responsible for determining whether we have high self-esteem, wealth or a lack of.

Everything is energy and when we energetically remove the unhealthy patterns from our genetic lineage such as disease and poverty and replace them with healthy patterns like health and abundance, we restructure our DNA.

This is a powerful process that has powerful results.
"Thursday night before falling sleep I listened the Restructuring Your DNA call. I woke up in the middle of a dream twice. Like my HigherSelf wanted me to remember it. In the first dream I was inside of a spaceship standing with others in an circle. We were standing, leg separated and arms straight to 30 degree to the side palms facing front. The second dream I was out in space looking down to Earth. This kind of dreams are new for me. Hoo Woo!"
~ Graciela P.
Total Package Value $9,877
From Heartache to Joy Special Offer $247

*** 97% Saving ***

"I received a beautiful healing from Mary Beth this morning that specifically addressed my current fears and blocks surrounding the development of my intuitive gifts. Her instincts and ability to tune into my body energetically and move the energy as needed were deeply felt and my session with her was absolute perfect timing. Spirit sent me a message last week, "Don't be afraid to let go", and Mary Beth was instrumental in assisting me to release my self-doubt and embrace my worthiness about owning my power and gifts from God. And, she provided me follow up tips to continue on my path of wholeness. Thank you, Mary Beth!"
~ Elle Gulotta, Seattle, WA

"I have been in excruciating pain since the first part of August 2012, for about 6 weeks, in my left knee. Marybeth did a distant healing on me and 2 days later my knee started feeling better and six weeks later has remained healed. I was surprised. I have always been a believer in Prayer and now I'm a firm believer in Energy Healing. Thank you so much, Marybeth."
~ Kat Kelly, Apple Valley, MN

"Mary Beth is one of the most compassionate and genuine people I know. She has the intuition to tap into specific areas of your body, the chakras, and pinpoint the issues that are worth investigating; even giving you the knowledge as to where you can find resources or supplements. This was my first ever healing session and frankly, I was quite shocked when she said, "Just go lay down and relax", no work on my end - even got a short nap! I was also skeptical, especially since we lived in totally opposite parts of the country. The results astounded me, Mary Beth was spot on when she explained what was going on in my body, and then it made perfect sense to me. I would highly recommend Mary Beth to anyone looking to get the answers as to, 'Why do I feel this way"
~ Sherry Sexton, CEO of Imagine Coaching, LLC, Business Consultant and Social Media Rockstar, California

"Mary Beth is a gifted healer. She has the ability to connect over distance and go deep to the heart of issues, both physical and emotional. Her gentle approach provides a deeply relaxing experience followed by useful and insightful feedback. She offers practical advice that is invaluable in one's journey of personal growth and I highly recommend Mary Beth as a healer.
Follow up from a few weeks later:
I wanted to send you a follow up so you can see just how much impact you have had on my life, just from that one short session! As we awaken, family issues will be coming up to many for clearing, and there is a particular need for your gift at this time. You are able to guide people to the places they need to heal, particularly to places they thought were ALREADY healed. This is happening now and I imagine you are going to be very busy for some time to come! Mary Beth is a guide for those who are ready to be free. She has an uncanny ability to pinpoint areas that have already been healed - but where deeper healing is needed. For those who are ready to take full responsibility for their own lives, Mary Beth is like a mid-wife, guiding one past obstacles and into the light of a new world." With deep gratitude and appreciation."
~ Hannah Thomas, United Kingdom

"A healing with Mary Beth is a profound and powerful experience that can shift you in a new positive direction. I have experienced decreased pain, increased energy and more clarity in many areas. She is a very good teacher and shares all her thoughts and ideas as she does the work. I have enjoyed the energy work and the healings I have encountered working with her and look forward to many more opportunities to work with her in the future."
~ Michele Catoire, North Bend, WA

"After my son left for college my wife, of 18 years, walked out of my life. I felt emptiness, alone and lost. I was skeptical but introduced myself to distant healing. During my first session I remember a warm comforting feeling extending itself through my body, a feeling of euphoria that I didn't want to stop. It's been and continues to be an amazing transformation. I continue to live through difficult situations but now in an absolute sense of peace. I then realized that the vertigo brought on by a stroke 22 years ago was gone. Thank you so much Mary Beth, you are an amazing person and powerful healer, you are truly a blessing."
~ Tony Palacio, W. St. Paul, MN

"I knew nothing about Reconnective Healing before my session with Mary Beth, but went into it with an open mind. At points during the session I felt a sensation of pressure, like hands pushing on different parts of my body, although this was a distant healing and I was alone in the room. There were fleeting images, bright colors, and a soft white light at times. Several times I had a pleasant feeling of excitement or expectation, almost a giddy sensation. This lasted even after the healing session was over. It was a very amazing, relaxing and peaceful experience. After the session she explained areas of my body that she picked up on that had stagnant energy or needed some extra support. They were the same areas I had sensations in during the session. She took the time to teach me some exercises that I can do daily for energy and grounding. Mary Beth cares deeply about helping people. She's a smart, intuitive woman with a deep sense of compassion and a sincere commitment to helping people heal their bodies and their lives. If you ever have the opportunity to work with Mary Beth, do it. It's well worth the investment in yourself and your future."
~ Bonnie Pond, Fayetteville, TN

"Mary Beth is a powerful and gifted healer/channeler. She is able to work on people virtually (from anywhere in the world) and clear out old energies that no longer serve them. She is patient, kind and very helpful. If you are ready to clear out the blocks that have been standing in the way of what you want to manifest in your life, I highly recommend her services."
~ Dr. Elizabeth Inda Lambaer, Los Angeles, CA

"My recent session with Mary Beth of Creekside Wellness Center was focused on helping me with grounding which I have greatly needed. I was intrigued and delighted by the results. Mary Beth's intuitive gifts run deep, enabling her to really be in tune with what my needs are. This particular session facilitated an energetic shift moving me on to a better place that I am grateful for. Additionally, Mary Beth's sincerity and love of this work is refreshing. She is wonderful to be around and her good energy is contagious."
~ Mary Lydia Ryan Holt, Seattle, WA

"When I had my energy healing session with Mary Beth, I didn't know what to expect. I was intrigued by the results that I was given. Two that really stuck out to me even weeks later are food issues with dairy and fear of success. The minute that I became pregnant with my 3rd child, I had a reaction to dairy products and it was really interesting that Mary Beth was able to pick that up from so far away. Another aspect that I was curious about exploring further is my fear of success. I do sometimes worry about this because I know that with success I will have to spend more time away from my children. It's been several weeks since my session and I still think about the things that Mary Beth brought up that she read from my energy and find that many of them are very true. Thanks you Mary Beth for this eye opening experience!"
~ Abbey Fatica, Owner and CEO Columbus, Ohio, Living Your MoMent/ LivingYourMoment.com

"Mary Beth is an extremely gifted energy worker here in the Pacific Northwest. Mary Beth is extremely intuitive and her passion for her work and her compassion towards her clients come through during each session you are lucky enough to have with her. She has the ability to see, feel and work with energy and has an uncanny knack for knowing how to bring amazing results in even the first session. She is able to do all of this in a fun and non-stressful manner that leaves you wanting to come back for more. I will continue to seek her services on a regular basis and enjoy recommending her to friends and family as well."
~ Paul Mammen, Richmond Beach, WA, Reiki Master/Teacher, Toltec Master
"You are very blessed to have Mary Beth. Her abilities are life-long, well-developed and authentic. She is spiritually generous, smart and a sweet human being. I spent a weekend in her beautiful retreat center with her and it was the most enlightening experience I have ever had. She also has a great sense of humor and takes herself very lightly. We laughed a lot in between the serious stuff. She is a pure Earth Angel."
~ Namaste, Marcia Skinner
"Hi Mary Beth. I just listened to your interview by Eram and it was a real WOW! I could sense your very cool, calm, warm and loving energy. Thanks so much for sharing some of your knowledge. I got a tingling on my feet when you did the grounding. You are indeed a gift to the Universe."
~ Jo Caillez
"Thank you sweetness I felt a lot of heat And anger rising getting blocked in my throat I growled I actually wanted to go outside and scream but didn't want to alarm the neighbors."
~ Sherrie Gallegos Large Walker
About Mary Beth Vanderlinden: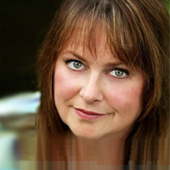 Mary Beth Vanderlinden is an Ordained Minister and internationally known as a powerful Intuitive Energy Healer, Spiritual Teacher, Women's Retreat Facilitator and Intuitive Energy Artist/Teacher. Mary Beth has the ability to see, hear and feel energy so is able to bring about profound healing at a core level. People have called her "the human CAT scan".
She personally believes that all healing is a gift from God, and is available to each and every one of us. Mary Beth has been performing "the laying on of hands" for over 30 years.
Her intuition, the ability to see and interact with the deceased and seeing people's energy has always been a part of her, it was like breathing, so she wasn't aware until later in life what a gift it was or that not everyone was seeing what she did.
Her studies, training and expertise include:
Certified Reiki Master Teacher
Medical Intuitive (certified by Caroline Sutherland)
Level III Reconnective Healing® Certified Practitioner
The Reconnection Practitioner
Registered Nursing Assistant
Licensed 'Passions Into Profits' Coach (licensed by Valerie Young)
Total Package Value $9,877
From Heartache to Joy Special Offer $247

*** 97% Saving ***
DISCLAIMER: The information on this site is not intended or implied to be a substitute for professional medical advice, diagnosis or treatment. All content, including text, graphics, images and information, contained on or available through this website is for general information purposes only. Please see a medical professional if you need help with depression, illness, or have any concerns whatsoever.
WE DO NOT OFFER MEDICAL ADVICE, COURSE OF TREATMENT, DIAGNOSIS OR ANY OTHER OPINION on your conditions or treatment options.SERVICES OR PRODUCTS THAT YOU OBTAIN THROUGH THIS WEBSITE are for information purposes only and not offered as medical or psychological advice, guidance or treatment.
CONSUMER NOTICE: You should assume that From Heartache To Joy has an affiliate relationship and/or another material connection to the providers of goods and services mentioned on this page and may be compensated when you purchase from a provider. You should always perform due diligence before buying goods or services from anyone via the Internet or offline.
REFUND POLICY: Please know that in order to honor the Law Of Energy Exchange, all exchanges need to be fair energetically. We love and honor all of our valued listeners and speakers. We are happy to offer a no questions asked, 30 day Money Back Guarantee to our customers to help them decide if a certain product works for them or not. However, in order to honor our speakers and their hard work we can only offer refund on one package for every customer per 90 days. Multiple refunds by same customer within 90 days will not be accepted. If speaker's offer involves personal sessions, then guarantee will be voided if the session has been availed. Additionally all refund requests should be sent within the 30 day guarantee period. We thank you in advance for respecting the energy exchange.
Copyright © 2016 - Eram Enterprises Inc - All Rights Reserved