Manifesting with the Angels
Total Package Value $2169
From Heartache to Joy Special Offer $127
*** 94% Saving ***

Manifest With Your Angels
November 24th at 9:30 am PT /

10:30 am MT

/

11:30 am CT

/

12:30 pm ET
NO PARTICIPATION REQUIRED
"Bring forth and then tap into your angelic team to manifest a life of ease, flow and prosperity".

This activation was given to Mary Beth by her angels and guides. They told her there are billions of celestial beings just waiting to be of service and that she could do this activation to bring a person's team of angels to them. The activation both mentally and vibrationally prepares you for this powerful opening. With this activation a personal team of angels will be brought in and a spokesperson will step forward and give their name so that you can form a close relationship and communicate just as easily as you do with friends. This activation opens your heart and inner wisdom to allow you to get clear messages, experience personal healing, receive guidance, have a feeling of unconditional love and be totally supported and connected. It has assisted in manifesting just what a person needs at just the right time, whether it be material things, people, finances, careers, health or relationships. The people drawn to this activation will be ready for their awakening, their divine blueprint, their essence. The activation is experienced differently for every person with a different team according to that person's belief and/or needs.

The date and time of the activation will be included in your package. Once the group activation takes place you will receive a personal email within 72 hours letting you know how many angels are on your team and the name of the spokesperson (angel).

Once you receive your email with your angel team and spokesperson, go ahead and listen to Angel Teleclass #1 and begin working with that information. Once you feel comfortable with it, listen to Angel Teleclass #2.
(2) 60-Minute Angel Teleclasses
Angel Teleclass #1
We will discuss in what way your angels can help you, letting go of expectations of the "How", various ways to communicate with your angels, assigning tasks, ways you will know your angels are with you and an exercise to assist you in connecting and communicating. Then we will open the lines for some stories from you of what experiences you have had or any questions you might have.

Angel Teleclass #2
We will discuss how you can allow your team of angels to personally guide you for your highest good. Learn when your angels will override your free will. And also implement a technique that allows you to connect immediately anywhere and at any time. We will open the lines for what experiences you have had and for any questions.
2015 Year End Clearing and Activation
This clearing and activation will assist you in evolving and adapting to the changes from the intense frequencies that have been brought in throughout 2015. There have been higher and higher frequencies that need to be integrated into your physical, mental, emotional and spiritual self. This will assist you in awakening and remembering your divinity. These higher frequencies have been brought in to allow you to adapt and become part of the collective consciousness but in order for this to happen they must be integrated and the lower frequencies that are obsolete now must first be cleared from your energy field to make room for the new. This will ease symptoms you may be experiencing such as flu like symptoms, stiffness, exhaustion, brain fog and many others. They will bring you into alignment with the intentions of the Divine, your purpose, consciousness, higher wisdom, healing gifts, synchronicities, opportunities and flow.

With this clearing and activation you will experience the benefits of more grace, flow, peace and ease. It will reconnect you to your gifts, life purpose and mission. These are just some of the benefits you will receive from the 2015 clearing and activation. You will also experience benefits that will be personal to you. Spirit knows what is for your highest good at any given time.

There is no participation required. You will be sent an email 24 hours in advance as a reminder so, if you are able, you can just relax and enjoy yourself during the time period this is being done on the group.

This clearing and activations will take place on December 30th from 8:30am - 9:30am Pacific Time.
***Here are some testimonials from the monthly activations and clearings. This will be a year end clearing and activation***
"I heard a high pitched ringing but stopped at exactly 20 minutes. I have been soooo tired, felt foggy headed, aches and pains and had swelling for the last month and all of that is gone. I haven't talked to my sister or brother for over 4 years and both of them called me this evening and apologized. I found out they hadn't talked to each other for 3 years. What a miracle. I have worked with a lot of healers but never experienced anything like this. Best money I ever spent. Love and Light"
~ Pam
"That was a wonderful experience yesterday. Last night at 8:50 pm my tax accountant called me and proceeded to ask me a few strange questions. Then he went on to tell me that he found something in the tax code that surprised him and it looks as if I have money coming back to me and that we need to file amended returns. I was shocked!! Stuff like this NEVER happens to me. It was as if a block was removed. Finally!!!
PLEASE OFFER MORE OF THESE CLEARINGS.... they are tremendous!!"
~ Thank You!!, Clarice, CA
"My body started detoxing within 2 hours of the activation and clearing and it went on for 3 days. All the swelling, stiffness, brain fog I have been experiencing disappeared. You are a miracle worker. I can't thank you enough. Please do more of these. "
~ Sarah
"Wow, Wow, Wow! I have never felt such buzzing. I usually don't feel anything when people work on me. I felt like I was 20 years younger after your activation and clearing. That was really something. I guess what, after being unemployed for over 3 years I got a call this morning and
got my dream job. Boy, am I gonna tell people about you. "
~ Love and Blessings,
Joe
3 Powerful Meditation MP3's
Opening To Your Angels Meditation
In this meditation we will ignite the divine light within you, filling you with more love and gratitude. This will bring you to an awakening of your next level of ONENESS with the All That Is. During this meditation you will be experiencing a thinning of the veil. This requires opening our consciousness, our sixth sense, the higher intuitive mind in the heart center. This allows for connection with the spirit world and opening to your angels.
Integration of Intense Energies Meditation
During this meditation we will be doing a clearing and opening that is more profound than anything you have ever felt before. You will be releasing old mental, emotional, physical and spiritual blocks, creating an open flow of energy, which will allow for the integration of the intense energies we have been experiencing and will continue to experience.
Peace and Calm Support Meditation
During this meditation you will experience a beautiful, powerful and totally nurturing experience. You will feel safe, supported and loved as you receive the deep soul healing vibration of the tone, and also the frequencies I have infused within it. This will bring you into a space of more self-nurturing, bliss and love in your life. We will journey to a state of profound pleasure, peace and calm which will take you to quantum leaps in your personal and higher awareness while lowering your anxiety and stress.
Intimacy Shards Release MP3
An effective process to remove old energy shards that are stuck in your system and constantly draining you sometimes even for Decades! These shards of energy are picked up from Intimacy you have had with other people but also the energy of the people they have been intimate with and so on. The removal is quick and the relief is sometimes felt instantly. Some people report feeling like "themselves" for the first time in years or ever. This is an extremely powerful healing tool. Even though it was created for the release of intimacy shards it is the perfect tool for empaths as well and will release all that energy you are picking up from others.
"This release was so powerful, I literally shook for at least an hour, I feel like a different person. I always felt so heavy and weighed down and now I feel like I could fly. I can't thank you enough. You are truly gifted"
~ Karen, Arizona
$1000 Retreat Discount Certificate for the
2016 Retreat Season
Registration for the 2016 retreats expires 4 months from date of purchase.

Once these special tickets are gone, this bonus will be invalid.

Craving the kind of rapid life transformation that leaves you feeling rejuvenated, empowered, and confident in your ability to ignite your passion and creative spirit? Are you ready to release what no longer serves you and awaken, nurture and heal your essence and the goddess within you? Can you handle rapid transformation? Now you can join a small group of dedicated, passionate woman, while you work with Mary Beth, face to face at her healing retreat.

Mary Beth has set aside a few special event tickets exclusively for listeners who see and appreciate the value of her unique offering. These retreats are no sooner posted and they're gone, so if her retreat speaks to you, move quickly to secure a limited spot.

These retreats are life changing. You get beautiful accommodations at Mary Beth's pristine retreat center where the quaint Gig Harbor countryside serves as the backdrop. A protected salmon creek runs all along the lower property where you find a crackling fire pit, hammock, healing circle and meditation area all on sacred ground. You're served delicious organic meals (fruits and vegetables from her garden), snacks and beverages (weather permitting you eat outside in the gazebo surrounded by flowers and the woods).

Evenings are spent around the upper fire pit where ceremonies, rituals, s'mores and visiting take place.

The beautiful locale, deep healing, personal empowerment, and delicious food you'll experience here have been described as 'unbelievable' (as you can see in the testimonials below) so make sure to reserve NOW so you don't miss out.
"I don't just like the retreat. I'm very grateful for it and for everything you did for all of us. I felt so blessed to be guided to you and the retreat. What you did for all of us was amazing! Not only was I pampered, I felt love from my guides and angels while I was there. You are an amazing woman! Thank you so much for EVERYTHING."
With sincere gratitude,
~ Shelly Tran, San Jose
"The retreat was very healing for me and just what I needed! I love how the retreats are intuitively guided so the participants get the healing and guidance that is best for them. Mary Beth guided us with her wisdom, the processes were wonderful and we had lots of fun. The retreat setting is exquisite with the luscious setting of trees, gardens and a beautiful creek. The food was extraordinary and all of the laughter and connection was nourishing for my soul. Thank you, Mary Beth, for sharing your beautiful and generous heart."
Reiki Hormone Balancing MP3
$100 Discount on a 30 Minute Life Changing
Intuitive Healing Session
Available to the first 60 who take advantage of the offer
Offer available on sessions taken directly with Mary Beth. Session is not part of this package
Being known as the Human Cat Scan, Mary Beth is a highly regarded Master Medical Intuitive & Gifted Healer. She can see the energy in your body and help clear out negative energy and energy blocks. She can get to the heart of the issue and help you move forward in blissful health. Imagine your life long issues being dissolved in a short 30 minute private session! This 30 minute private and loving connection is a deep dive energetic healing session which focuses on shifting and transforming your health and wellness. Allow energy support, energy healing and total transformation to occur for you!

During your Intuitive Healing Session, Expect Major Shifts to Happen.

These are some of the experiences you can expect:
Clear away energy blocks so you can "move forward"
Release old beliefs that no longer serve you
Release toxins
Remove energy cords to keep you from taking on the energy of other people
Receive messages from deceased loved ones
Create an energetic flow to energetically support the release of illness and disease
Go into past lives to release leftover karma
Soul retrieval to integrate all of who you really are
Reduce pain and side effects of chemo
"First, I would like to send many thanks to you because what you did on me was truly amazing, profound and powerful. I can really see and feel the results and wonderful changes overnight.
I woke up this morning feeling great and my shoulder pain seemed to subside. Every morning I would get up and my whole body aches all the time, especially my shoulder. I thought it was due to my sleeping position and tried to change it, but it still didn't work. But this morning, things have changed.
My throat gets clearer and my voice also sounds clearer and louder. Like you said, my throat chakra has so many, many blockages. Even before I got into energy healing and chakra balancing, I could even feel something is just not right with my throat. There was like a lump in it that held me back from speaking out and expressing myself in the most truthful manner. That's why I am sort of bad at getting my points across and always think of myself as "not a good talker". Moreover; whenever I speak, not all the time but quite often, fear and anxiety keep crawling in my throat and my head fills with things like: "Am I saying this right?", " Are they gonna judge me if I say this?...
You were so spot on about everything. You really sent me chills down my spine when you mentioned my big brother. I didn't know he was always there supporting me and even my other deceased loved ones as well. It's really just mind-blowing. I also feel deeply touched when you mentioned my Heart chakra; my body was literally vibrating with love at that time. It was just a magical and unforgettable moment.
Once again, I'd like to send my deepest gratitude to you- my sweet "grandma". I've been struggling a lot with my emotional life since the day I was born. Even though I grow up normally like many other people, my parents love me; something was always missing until I've found my answers to all these issues thanks to you wealth revolution and especially you. This is the first time in my life that I've felt like I've been heard and come back to my true self. Thank you so, so much for making this happen! I feel blessed to have worked with you. I truly believe that this is the great gift God wants to send me."
~ Tammy
"Just wanted to let you know that after our session, my legs continued to tingle for about an hour afterward. I was walking taller and I felt lighter. And I had a feeling of confidence and peace that I've never had before. Most importantly, I know I'm okay! It's great to be me! Thank you!"
~ Criss Jensen
"Mary Beth is an amazing healer. I bought her package from You Wealth last year. She was able to see and remove 7 entities from me. She told me that 3 of them had been picked up at a hospital and the month that I picked them up (I had, in fact, been visiting a relative in hospital that month). After the entities had been removed, my energy dramatically improved and my regular migraines that I had been having for many years are now gone!"
She is a very warm, caring and safe person to work with. Thank you, thank you Mary Beth!
~ Lesley
"I am so happy I got to get a reading from you on Darius's show. My ankles had been swollen and I did (am still doing) the leg squeeze to unblock my sacral chakra and the swelling is almost gone and I feel more open. I look forward to the teleclasses and reading with you. Would love info about your retreats please:-) "
Warmly,
~ Sonya
Total Package Value $2169
From Heartache to Joy Special Offer $127
*** 94% Saving ***

This Massive Package Includes:
Manifest With Your Angels Activation
(2) 60-Minute Angel Teleclasses
2015 Year End Clearing and Activation
Opening To Your Angels Meditation
Integration of Intense Energies Meditation
Peace and Calm Support Meditation
Intimacy Shards Release MP3 - Instant Access to an Effective Program that Removes Old Energy Shards
$1000 Discount Certificate for Mary Beth's Retreat in 2016 for Rapid Transformation
Reiki Hormone Balancing MP3
$100 Discount on a 30 Minute Life Changing Intuitive Healing Session with Mary Beth
About Mary Beth Vanderlinden: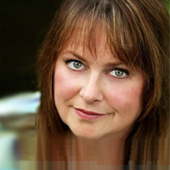 Mary Beth Vanderlinden is an Ordained Minister and internationally known as a powerful Intuitive Energy Healer, Spiritual Teacher, Women's Retreat Facilitator and Intuitive Energy Artist/Teacher. Mary Beth has the ability to see, hear and feel energy so is able to bring about profound healing at a core level. People have called her "the human CAT scan".
She personally believes that all healing is a gift from God, and is available to each and every one of us. Mary Beth has been performing "the laying on of hands" for over 30 years.
Her intuition, the ability to see and interact with the deceased and seeing people's energy has always been a part of her, it was like breathing, so she wasn't aware until later in life what a gift it was or that not everyone was seeing what she did.
Her studies, training and expertise include:
Certified Reiki Master Teacher
Medical Intuitive (certified by Caroline Sutherland)
Level III Reconnective Healing® Certified Practitioner
The Reconnection Practitioner
Registered Nursing Assistant
Licensed 'Passions Into Profits' Coach (licensed by Valerie Young)
Total Package Value $2169
From Heartache to Joy Special Offer $127
*** 94% Saving ***

DISCLAIMER: The information on this site is not intended or implied to be a substitute for professional medical advice, diagnosis or treatment. All content, including text, graphics, images and information, contained on or available through this web site is for general information purposes only. Please see a medical professional if you need help with depression, illness, or have any concerns whatsoever.
WE DO NOT OFFER MEDICAL ADVICE, COURSE OF TREATMENT, DIAGNOSIS OR ANY OTHER OPINION on your conditions or treatment options.SERVICES OR PRODUCTS THAT YOU OBTAIN THROUGH THIS WEB SITE are for information purposes only and not offered as medical or psychological advice, guidance or treatment.
CONSUMER NOTICE: You should assume that From Heartache To Joy has an affiliate relationship and/or another material connection to the providers of goods and services mentioned on this page and may be compensated when you purchase from a provider. You should always perform due diligence before buying goods or services from anyone via the Internet or offline.
REFUND POLICY: Please know that in order to honor the Law Of Energy Exchange, all exchanges need to be fair energetically. We love and honor all of our valued listeners and speakers. We are happy to offer a no questions asked, 30 day Money Back Guarantee to our customers to help them decide if a certain product works for them or not. However, in order to honor our speakers and their hard work we can only offer refund on one package for every customer per 90 days. Multiple refunds by same customer within 90 days will not be accepted. If speaker's offer involves personal sessions, then guarantee will be voided if the session has been availed. Additionally all refund requests should be sent within the 30 day guarantee period. We thank you in advance for respecting the energy exchange.
Copyright © 2016 - Eram Enterprises Inc - All Rights Reserved