​​Internationally known Medium, Healer, & Mentor
Marilyn Alauria's Special Offer
Dancing with Your Guides - a 28 Day Challenge
Part 1 & 2
Dancing with Your Guides is the follow up class to my most popular class ~ Constant Communication with your Guides.

*Both classes are offered in this package, both are 28-Day challenges.
From Heartache to Joy Special Offer $99
*** 86% Saving ***
a 28 Day Challenge - PART 2
Dancing with your Guides will take you on a Focused, Fun Journey with your Guides while concentrating on the four most important areas of your life~ HOME, HEALTH, RELATIONSHIPS & CAREER~ creating balance & abundance in each & every area.
Through guided meditations and fun psychic exercises you will learn how to access the truths that live in your soul and how your Guides are with you to every step of the way!
What will you learn & how is this class different from the 28-day challenge Part 1?:
Learn about specific Guides in specific areas of your life.
Learn how your Guides communicate with you everyday
Learn how to feel and see your Guides
Learn how to engage your Clairvoyant, Clairaudient & Empathic Gifts ~ we ALL have these GIFTS!
Learn the language of your Guides & get clear about the language ofyour soul!
You will learn to stop feeling trapped in your life and afraid to make decisions.
Learn how to feel empowered and experience clarity on your journey.
Receive answers & guidance to help you achieve balance & clarity in your life and decisions
A daily email with information, challenges and homework will be sent to you for 5 days with 2 days off to practice working with what you have learned on the prior 5 days. You will receive a recording of a lesson once a week to help reinforce the daily work.

*The Recordings were recorded live in October 2014.

" I just wanted to say how grateful I am for all that you provide for us. You are such an amazing, giving spirit. You addressed so much of what I am presently experiencing, I felt like you were speaking to me personally! Thank you for being the authentic, beautiful soul you are and sharing all your gifts with us!"
~ Colette
"Thank you for this wonderful 28 - day program. It has contributed to my life in so many ways and is still unfolding."
~ Janie
"Great program! I love all the support and guidance. I am finally able to connect to my guides and higher self and I am learning to trust my intuition"
~ Julie
"Thank you Marilyn! I am forever grateful to her for showing me how to reach my guides. No words can express my gratefulness to her for this! Love and light!"
~ Laura
"I am consistently communicating with four guides so far. It's almost too good to believe, but I am a believer now! We all have guides waiting to support us. Marilyn is an amazingly gifted teacher!"
~ Cherie
"This 28- day program is just fun and magical. Marilyn is generous and very supportive. She will help you developed your gifts. I am having so much fun and growing into my gifts on what I want do in my life with the help of my guides."
~ Jane
"Being able to speak freely to my higher self and my guides has allowed me the opportunity to take back some of the "strength" and "power" that I'd given away unknowingly. It's still a work in process, but definitely what I wanted and needed at this point in life."
~ Melissa
Constant Communication with your Guides
a 28-Day Challenge - Part 1
Stop feeling trapped in your life and afraid to make decisions! Learn how to feel empowered and experience clarity on your journey.

My goal as a medium is to lead you to the answers you seek by going directly to the source. Through communication with your Guides, you will create the life you desire. I've created this class to teach you how to tap into the answers that lie within. Through guided meditations and fun psychic exercises you will learn how to access the truths that live in your soul and unleash your own psychic energy.
What will you learn in The 28 Day Challenge Part 1?
MEET your Guides and Higher Self
CONSTANTLY COMMUNICATE with your Guides and Higher Self
LEARN the tools to communicate and expand your unique psychic gifts. We all have them!
TRUST what you are seeing, hearing, and feeling
GET ANSWERS and direction for your goals
ASK DIRECT QUESTIONS and get direct answers
EXPERIENCE how the Universe and your Guides are supporting you
NURTURE yourself as you expand your awareness and begin to live your whole life
Become AWARE of how YOU SEE, HEAR AND FEEL
A guidebook with including exercises,lessons, information, challenges &homework will be sent to you. You will receive a recording of a lesson once a week to help reinforce and develop clarity during the daily work.

The recordings include: How to determine that you are already seeing, hearing and feeling the presence of your Guides & each contains a transformative 30-minute guided meditation.
"I cannot even begin to say how well I'm responding to this class. I'm so happy and challenged to grow"
~ Anna C
"Marilyn, THANK YOU so much. I am blown away by your grace and love and ability to be such a wonderful teacher and guide. You've changed my life and set me on a whole new path of wonderment and joy that words can hardly express. I'm just so grateful to have been a part of this class and to have crossed paths with you. Peace, Love & I hope to be taking more classes with you soon."
~ Sue
"I never dreamed I could have the kind of relationship I am having with my guides in such a short time and so easily. Experienced a little miracle today that made me feel despite all my human imperfections, they've got my back. My financial guide rocks and within a few days I've seen results and am in a place of trusting whatever info he gives me. This is so much fun, I just want to keep going."
~ Cherie
"Learning how to grow spiritually is such a great experience. Thank you for opening the door to the wonderful path for all of us. I truly enjoy doing the exercises/research for the class as well as reading books you recommended. Thank you so much for everything, Marilyn!!"
~ Maki
"This program is the most comprehensive, organized, and focused approach to building your awareness and intuition to tap into your gifts and connect with your guides. Learning purposeful skills to reach your higher self and get on track to your life's purpose a goal within reach when you take this journey!!"
~ Jayme
"Thank you Marilyn, your 28- Day Challenge is awesome and so are you!
Not only did I meet my guides, I realized that I was already feeling, seeing and hearing but didn't recognize them as clairs-. I would not have had the confidence to do this on my own. Your 28 Day Challenge is a great service—thank you so much for sharing. What a beautiful soul you are! "
~ Lynne
"I have found Marilyn Alauria's class just what I needed to get moving spiritually. When Marilyn speaks I know it is from her heart; she takes seriously "being of service" and is very generous with her time."
~ Dolores
"Marilyn is a wonderful teacher and great human being. Her class has expanded my awareness and connection to my guides and my higher self. Each day my life has more meaning and I am becoming open to the magic of the universe."
~ Zorica
NEW Bonuses Just for You!
CHANGE YOUR BELIEFS, CHANGE YOUR LIFE
22 Days aligning with your soul

Are you feeling stuck but don't know why?
Are you operating from old belief systems?
Do you even realize what your belief systems are?
Do you even know what a belief system is?

Our belief systems were formed, when we were young by our Parents, Siblings, Clergy, Teachers& Friends. We operate on what truths these people have taught us even though many times they don't align with what is in our souls. To become FULLY CONSCIOUS & RELEASE these systems we need to WRITE NEW BELIEFS. I have done this myself and the experience has been life altering. Now I want to SHARE THIS PROCESS with you!
What will you learn in Change Your Beliefs – Change Your Life?
MAJOR ARCANA... What each card means.
HOW you can relate the material to your life so you LIVE a FULL PRODUCTIVE and EXPRESSIVE LIFE.
LEARN what BELIEF SYSTEMS you are holding based on the card.
DEVELOP CREATIVE TOOLS to become and remain conscious around your belief system.
APPLY these TOOLS living your life easily and effortlessly with JOY.
WRITE a new belief for that particular CHARACTER TRAIT and move forward with a WHOLE NEW BELIEF SYSTEM.
Each Morning you will listen to a quick lesson about a tarot card and a belief that you need to examine and change. You will be taken through a quick meditation and given a task for that day. At the end of the day you will rewrite your
The MEDITATIONS and LESSONS are only 5 to 20 minutes long and they are structured to fit into your life. This is a SIMPLE class that you can do at your own pace.
"I found the daily class contributed greatly to my personal evolution.
The class helped me tune in to my intuition & soul Self on a much deeper level. For example, I found that over the first couple of days my new beliefs came from my 'head' but as the days passed I was (automatically) writing without 'thinking' - as though someone else was writing. It was a wonderful feeling to rewrite my beliefs from this sacred space. I continue to find what I learned in the class valuable."
~ Carolynn
"Your "Change Your Beliefs, Change Your Life" course is helping me expand as I toss my 'limited beliefs' out the window, and is giving me the tools to forge ahead knowing the possibilities are limitless and the future is pure potentiality. Thank You Marilyn!"
~ Collette
"What a gift this course has been to truly grasp how everything is a clue and everything is within my reach and I just have to have patience, commitment to follow the hints and trust that it is all there. wow! and thank you… "
~ Emilee
Dancing with Your Guides Private Facebook Page
(For class attendees only – Marilyn visits the page & you can interact with other students dancing with their guides!
More Bonuses – MP3 Recordings
Additional Bonus Supplemental Recordings
To Help you Develop and Notice the Signs & Symbols around you that help you stay in contact with your Guides

*Recordings From my Monthly Membership Program
Clairvoyancy is clear seeing through everyday symbols. Empathic Ability is the ability to feel other people's emotions, pain and energy in a room. We will learn how to cut ties increase your boundaries & sink that with how you are feeling. How synchronized are you with the world around you???? It is about trust, consciousness, being aware and how to develop a "Healthy Space"!
Clear hearing & speaking your truth. We all have the ability to "hear" but we need to decipher what messages are important to pay attention to. We will go through techniques and challenges and start to develop this important skill. How do your Guides, Spirits and Angels "download" messages to you? We will start to explore this sense!
Claircognizance is the ability for a person to acquire knowledge without knowing how or why he or she knew it. The user can gain information about a person, object, place, or event through intrinsic knowledge, as in it just "comes to" the user's mind. This recording teams this sense with Treasure Mapping for the Soul. Let's Tune in Together!
From Heartache to Joy Special Offer $99
*** 86% Saving ***
About Marilyn Alauria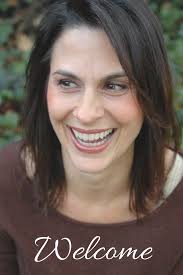 Internationally renowned psychic medium Marilyn Alauria offers profound and powerful insights to clients around the world. Engaging her gifts of vision, hearing, knowing and feeling, she does more than just provide a connection to the future or the afterlife – she gives her clients an action plan and shows them how to anchor into their true purpose.
Marilyn inherited her abilities from both her mother and father's sides of the family and has been exploring the depths of those skills since she was five years old. Certified in many modalities, Marilyn Alauria provides messages from the guides that are always with us and from loved ones who have crossed over. A regular guest on telesummits in the personal growth movement, she has reached thousands of individuals worldwide,facilitating the internal guidance needed to succeed, thrive and prosper.
Integrity is the cornerstone of her work and Marilyn's priority is to see her clients embrace the happiness they are genuinely entitled to. As a psychic medium, healer,teacher, author and speaker, she is devoted to using her abilities to bring awareness and enlightenment to every life she touches.
From Heartache to Joy Special Offer $99
*** 86% Saving ***
DISCLAIMER: The information on this site is not intended or implied to be a substitute for professional medical advice, diagnosis or treatment. All content, including text, graphics, images and information, contained on or available through this web site is for general information purposes only. Please see a medical professional if you need help with depression, illness, or have any concerns whatsoever.
WE DO NOT OFFER MEDICAL ADVICE, COURSE OF TREATMENT, DIAGNOSIS OR ANY OTHER OPINION on your conditions or treatment options.SERVICES OR PRODUCTS THAT YOU OBTAIN THROUGH THIS WEB SITE are for information purposes only and not offered as medical or psychological advice, guidance or treatment.
CONSUMER NOTICE: You should assume that From Heartache To Joy has an affiliate relationship and/or another material connection to the providers of goods and services mentioned on this page and may be compensated when you purchase from a provider. You should always perform due diligence before buying goods or services from anyone via the Internet or offline.
REFUND POLICY: Please know that in order to honor the Law Of Energy Exchange, all exchanges need to be fair energetically. We love and honor all of our valued listeners and speakers. We are happy to offer a no questions asked, 14 day Money Back Guarantee to our customers to help them decide if a certain product works for them or not. However, in order to honor our speakers and their hard work we can only offer refund on one package for every customer per 90 days. Multiple refunds by same customer within 90 days will not be accepted. If speaker's offer involves personal sessions, then guarantee will be voided if the session has been availed. Additionally all refund requests should be sent within the 14 day guarantee period. We thank you in advance for respecting the energy exchange.
Copyright © 2016 - Eram Enterprises Inc - All Rights Reserved