Wait! Check out this Incredible Offer from Maria!
The 21 Day Miracle Love Activation to Fall in Love with Yourself & Attract Your Divine Compliment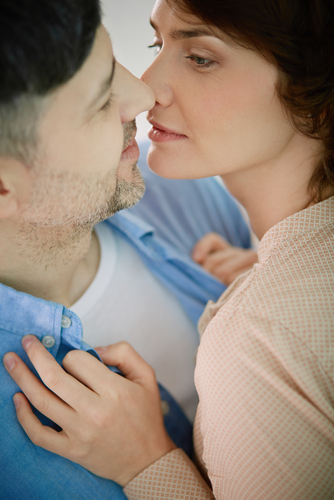 This Miraculous Healing & Activation will help you open up to receive unconditional love, attract your divine compliment, and live your greatest love story
In this Love Journey, you will heal yourself inside out in all aspects of love, worthiness, deservingness, receiving, allowing, and accepting. You will develop a deeper level of intimacy, connection, compassion, with yourself and others. You will see yourself and others with unclouded eyes. You will learn to love yourself unconditionally, be your greatest advocate, supporter and cheerleader. You will recognize and celebrate the Divine sacred being within and honor yourself & will attract your Divine Compliment.
Life will become much juicier, lighter, more colorful, more radiant, more beautiful and more peaceful.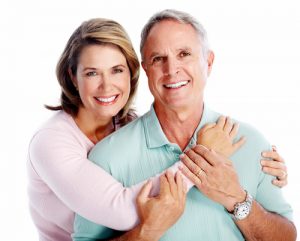 Your relationships will improve 360 degrees. Your intimate relationship will be more passionate, more fulfilling, more blissful.
Relationships that are not serving you will fall out of your field, or transform into a relationship that is more loving and kind. Other relationship will emerge that match your vibration. You will attract more loving relationships. If you are not in a relationship, you will now be open to receive and attract your Divine Compliment.
This Activation consists of 3 levels of three 21 Day Series.
Topics covered include (but not limited to)
Love, Self-love, Divine love and Unconditional love
Release Wrath, hatred, rage, loathing Blame, Shame, Fault, Envy & Jealousy
Sacred Sexy
Radiant and Luminescent Light body
Youthful hormone Activation
Be a Sensual, Sexual Goddess
Release Labels & blocks around Sex, Pleasure & Intimacy
Divine Partner, Counterpart, Life Partner, Soulmate or twin flame clarity
Balance the Divine Sacred Feminine and Divine Sacred Masculine
Clear Relationship Karma
Activate Your Love Code
Activate Your Beauty Code
Reset Your Inner Compass to attract True Love
Become a Love Magnet
Activate Your Magnificent, Luminescent Feminine Radiance
Day 11 & Day 21 are Live Group Calls for Live energy work, feedback and Q&A in this Module
Each Day while Maria does Intense Remote Energy Work on you, A Powerful Energy Clearing MP3 on the Topic of the day will be delivered to your Inbox to support & accelerate the clearing and resetting of your systems.
More Miracle Results That People Have Experienced
"The Money Started Coming In… And It Just Keeps Flowing!"
"I had money beliefs that were difficult to overcome and after working with Maria it felt that I had moved into the vibration of abundance! Money started coming in from different unexpected sources. Someone that owed me money from 2 years ago called to say he was sending money. My sales spiked up and the more I celebrated the money and joyfully received it, the more it kept flowing. I had my strongest month ever... I made an additional $24,000 in 3 weeks!"
~ Kim
"Avoided Surgery And Now My Bladder Is Back In Place!"
"I had been dealing with pain, inconvenience and discomfort of a prolapsed bladder for 4 years now. I did everything recommended by my Dr. and surgery was the next option, but I did not want to do that. I believed I could heal it as I have other things and just needed to find the right person to help me. I had a session with Maria because I was experiencing pain, heat and a burning sensation in my lower abdomen. As she tuned in she told me I had a lot of black sticky energy and it looked like a battle, lots of turmoil from the past and past lives! She began to clear it... and I started to feel the energy coming through my hand chakras and moving down to that area. As she cleared my past lives, my bloodline and DNA and release contracts of not having, not feeling safe, of struggle and efforting... I felt warm all over and then a calm. She said the sticky black energy was gone and it was just smoke leaving. She continued for a few more minutes and when she was done, she asked me how I felt, I moved around, I touched and pressed in that same area and the pain, heat and burning sensation was gone. And more amazing was that my bladder was in its place. I felt free, back in my body, back in control and in charge of my life... Thank you!, Thank you!, Thank you! You are a blessing!"
~ Ofelia
"Maria helped me heal from an auto-immune disorder that almost took my life!"
"Maria is an AMAZING mentor and teacher in my life, and emanates unconditional love and compassion in guiding people forward on their life's journey. She has been a critical part of my healing team as I continue to step forward on my healing path from an auto-immune disorder that almost took my life a little over a year ago.

I am very grateful to Maria for providing me a new perspective on life, and helping me to heal through all aspects of myself; physical, mental, emotional and spiritual. By guiding me to connect and work with my higher self, I have been able to overcome old fears, patterns and belief systems.
She has assisted me in dissipating unconscious blocks that have kept me from accessing my true potential to health, wealth, abundance, and so much more. ​THANK YOU Maria for being such an earth angel and making a difference in my life! With Much Gratitude, Love & Light!"
~ Diane
"Tripled My Income And Changed My Relationship With Money!"
"I have worked with Maria on a number of occasions on different areas of my life. Every time I work with her I feel calm, relaxed, confident as if everything is possible. I have been able to manifest my Divine Compliment, change my relationship with money and feel supported as well as tripled my income. I have healed my body and just recently cleared pain and muscle tightness in my back. It was unusual as I had not experienced it before, but it was restricting me from taking care of myself and maintaining normal fitness level. After working with Maria I felt more flexible, my back wasn't hurting or felt sore, it didn't feel restricted and I finally was able to move with ease!"
~ Karenina
Exclusively For FHTJ Community for $197
SAVE 72% On This Page Only!
DISCLAIMER: The information on this site is not intended or implied to be a substitute for professional medical advice, diagnosis or treatment. All content, including text, graphics, images and information, contained on or available through this website is for general information purposes only. Please see a medical professional if you need help with depression, illness, or have any concerns whatsoever.
WE DO NOT OFFER MEDICAL ADVICE, COURSE OF TREATMENT, DIAGNOSIS OR ANY OTHER OPINION on your conditions or treatment options. SERVICES OR PRODUCTS THAT YOU OBTAIN THROUGH THIS WEBSITE are for information purposes only and not offered as medical or psychological advice, guidance or treatment.
CONSUMER NOTICE: You should assume that From Heartache To Joy has an affiliate relationship and/or another material connection to the providers of goods and services mentioned on this page and may be compensated when you purchase from a provider. You should always perform due diligence before buying goods or services from anyone via the Internet or offline.
REFUND POLICY: Please know that in order to honor the Law Of Energy Exchange, all exchanges need to be fair energetically. We love and honor all of our valued listeners and speakers. We are happy to offer a hassle free, 30 day Money Back Guarantee to our customers to help them decide if a certain product works for them or not. However, in order to honor our speakers and their hard work we can only offer refund on one package for every customer per 90 days. Multiple refunds by same customer within 90 days will not be accepted. If speaker's offer involves personal sessions, then guarantee will be voided if the session has been availed. Additionally all refund requests should be sent within the 30 day guarantee period. We thank you in advance for respecting the energy exchange.
Copyright © 2019 - FHTJ - All Rights Reserved