3 Steps to Becoming Unstoppable
Stop waiting to achieve your Lifelong dreams
Waking up every morning bursting with enthusiasm and excitement?
Having 50% more energy throughout the day?
Moving forward with your goals so quickly that you surprise yourself?
Having so much fun in your work and relationships that it feels like you're on vacation?
Feeling unstoppable as your dream home, dream vacation, and your dream career becomes a reality before your very eyes.
In these 3 steps, you can achieve ANYTHING your heart desires and literally become UNSTOPPABLE
Step 1 - Release Internal Obstacles for Endless Energy
6 Hour Self-Love Intensive (Value; $2,000)
In this powerful pre-recorded group healing process you will dive "deep" to release decades of resentments and entanglement energies that are suppressing huge sources of energy, excitement, creativity, and passion within you.
Experience energy downloads and clearings to..
Remove blocks to apathy, procrastination, resistance, overwhelm, guilt, and the need for perfection

Tap into hidden reserves of energy being trapped by old resentments

Reclaim soul fragments from parents, past lovers, and places
Feel decisive and confident in yourself and your abilities
Access your internal strength and resiliency to continue on your path no matter what your external circumstances are
Reports of dramatic increase in energy
Deep acceptance of yourself
Forgiveness of yourself and others
Experience more ease, grace, flow and fun every day!
In these 3 steps, you can achieve ANYTHING your heart desires and literally become UNSTOPPABLE
BONUS: Releasing Apathy and Aligning with Flow
(Value; $125)
Clear hooks, cords, radiation, and toxins

Release resistance to the flow of life

Release programs of abuse, punishments, self-punishment, harm, pain, and suffering on all levels

Release all shock, trauma, and abuse around disempowerment

Deep surrender to your inner wisdom and alignment to flow
Feel energized and excited about all areas of life even when you feel challenged
Tasks that seemed hard before now seem incredibly easy
Energetic shift into your empowered self
Make decisions that are in alignment with who you are and your life's purpose
BONUS: Clarity and Decisiveness
(Value; $125)
Release doubt, fear, and anxiety about the future

Create new neural patterns of clarity and functional action

Release any shock, trauma or abuse surrounding trauma, worry, frustration, and struggle

Release beliefs of "not enough time" or other negative thought patterns

Opening up to right action with ease, grace, and gratitude
Gain clarity on the best next steps for you
Understand that you have time for EVERYTHING you want
Easily find solutions to obstacles without unnecessary worry, stress or frustration
Make decisions more confidently and quickly as you intuitively understand what is in your highest good
Step 2 - Bring more Love, Fun & Joy in all areas of your life
Profound Reveal & Release (Value; $3,487)
15 MP3s + 3 Recorded Group Calls

Use these MP3s as your daily "maintenance" to experience more ease, clarity and confidence with less stress and anxiety in your everyday life.
Energy Maintenance
Heart Healing
Healing Trauma
Reclaiming your beauty
Grounding, centering, and clearing space
Love activation
Basic fundamentals
Feeling Belonging; release loneliness
Befriending your body
Love your body and having your voice
Pleasure
Living in your purpose
Manifesting your soulmate
BONUS song: You are You
Bonus #1 I love you body
Bonus #2 Breathing Gratitude
1

Coaching Call 1 (Group Healing + Q&A + Mastering Healing Techniques) (Value $247)

Learning how to empowerment with Golden Suns, and grounding Chords, Present Time Healing on what shows up in the Group Field

2

Coaching Call #2: Releasing Resentments (Value $247)

Group Healing to let go of fears and resentments, re-pattern subconscious mind to learn how to live without resentments.

3

Coaching Call #3: Healing of Inner Child (Value $247)

Inner child healing in all timelines, releasing places frozen in time.
Step 3- Inspired Action Steps
One-on-one 75 minute Coaching Session
to ensure your success (Value $750)
*Sessions will take place approximately 1-2 months after purchasing the program. Please be sure to complete the other parts of the program first to get the most out of your session.
Create a Blueprint for Your Most Fulfilling Life with this personal one-on-one coaching session with Lottie to...
Clarify your dreams and goals using your intuition

Create a divinely inspired map to move forward

Understand exactly what steps to take next that will help you achieve your dreams
Create accountability systems to follow through with your newfound commitments

Clear your toughest blocks that pop up as you uplevel your life

Tap into your unique gifts that will support you in making the journey easy, fun, and fulfilling
"I gifted myself my Dream Vacation to swim with the dolphins. I aligned myself in the flow, and while I was there I met a $10,000 client without even trying!" ~ Lottie
"Beautiful New Home in Just a Few Weeks!"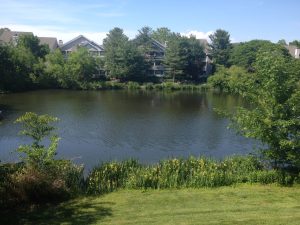 "After working with Lottie, my vibration was so much higher that I needed a new home to support my growth. I Lottie helped me clear my internal blocks, and I become vividly clear on what I wanted. In just a few weeks of looking I manifested a GORGEOUS new home. It was the very first place we looked at! I'm thrilled and am totally in love with it! Thanks Lottie!"
~ Jennifer
"One Session with Lottie was more Powerful than 3 Years of Counseling!"
"Lottie's MP3s have drastically changed my life. 
Before working with Lottie, I had extreme childhood trauma and I didn't know how to heal from it. I tried going to MANY therapist and counselors throughout my life but none of it even came close to how quickly I experienced breakthroughs with Lottie.
After my session with Lottie I felt SUCH a huge weight lifted from me. I felt the innocence of a child I have not since I was age 3!
My relationship with myself, my friends, and my family has become so much intimate and deeper. My fear about getting too close to people vanished and I am finally walking the path I was always meant to walk.
I HIGHLY recommend Lottie to everyone. I can't wait for her next series of MP3s!"
~ Amber
"I now feel totally empowered, exuberant and completely in love with my new life. This work will completely change your life!"
"Before I met Lottie, I had given up on my art career to focus on being a full time mom. I felt exhausted, had practically NO libido, and it felt like I wasn't living my life purpose.
Now my artwork is in art galleries! I went to having "ok" sex with my husband into completely outstanding, deeply connecting sexual intimacy that I didn't even realize was possible. My work with Lottie taught me that I COULD have it all and that it didn't need to be hard! Now I'm a great mom and wife bursting with energy AND successfully pursuing my passion. I now feel totally empowered, exuberant and completely in love with my new life. If you are feeling drawn to work with Lottie, I highly recommend her! This work will completely change your life!"
~ Artist Mom
"Lottie Honed in, and We Removed Blocks towards Goals"
"

Lottie Cooper is incredible. I've been on a path towards transformation for a while now. Lottie was quickly able to hone in on where I needed additional support. She is brilliant at asking the right questions that helps you become clear on the blocks in your way, so she can help you remove them and move towards your goals. I am grateful for her support and gifts. Thank you Lottie. If you are looking for clarity on what is in your way and a path to removing those blocks, work with Lottie"
~ Gretchen Pritts
"Out of all the Healers I've worked with, Lottie was by FAR the Most Powerful."
"Lottie's work is nothing short of amazing.
I have worked with several energy workers to help me grow, but my session with Lottie was BY FAR the MOST powerful.
I felt energy surging through my body and tingling in my chakras. She was so insightful and compassionate. I was surprised how quickly we got to the bottom of how I built negative patterns in my life and how they continue to hold me back. We removed so much negative energy and we discussed practical solutions I could use in my own life. I now feel hopeful and positive that I can unblock all negative patterns I have been carrying for decades and create the beautiful life I desire."
~ Suzanne
"Lottie is one of the Very BEST in the Healing Business"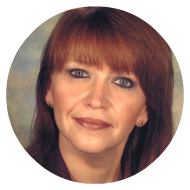 "I absolutely LOVE working with Lottie she is very much one of the Best in the Healing Business each time she opens me up to new vision and clear sight and help me become a better Healer for my clients. Since we are in touch often she has opened new channels within me that were out of my personal sight. I often call her specially when I mess with entities; I have her look if anything is left around.
This is so important to have someone to work with when you are a Healer yourself. She is the perfect mentor for anyone needing guidance and support for the events in their lives. I would recommend Lottie to EVERYONE, which I do already. I will continue to bless myself with her services for a long time ahead."
~ Andie DePass, TSSC Expert Healer and Soul Frequency Consciousness Coach
"Lottie's work brought New Clients and Re-ignited Love"
"I worked with Lottie on my core issues around worthiness. We did huge work so quickly on so many levels. I immediately raised by prices by 66%. Not only did my clients not flinch, I actually attracted MORE clients in just a few days. And get this.. my husband and I found our "spark" again, and we got re-married. The momentum keeps growing!
I can't recommend Lottie enough!"
~ Robin
DISCLAIMER: The information on this site is not intended or implied to be a substitute for professional medical advice, diagnosis or treatment. All content, including text, graphics, images and information, contained on or available through this website is for general information purposes only. Please see a medical professional if you need help with depression, illness, or have any concerns whatsoever.
WE DO NOT OFFER MEDICAL ADVICE, COURSE OF TREATMENT, DIAGNOSIS OR ANY OTHER OPINION on your conditions or treatment options. SERVICES OR PRODUCTS THAT YOU OBTAIN THROUGH THIS WEBSITE are for information purposes only and not offered as medical or psychological advice, guidance or treatment.
CONSUMER NOTICE: You should assume that From Heartache To Joy has an affiliate relationship and/or another material connection to the providers of goods and services mentioned on this page and may be compensated when you purchase from a provider. You should always perform due diligence before buying goods or services from anyone via the Internet or offline.
REFUND POLICY: Please know that in order to honor the Law Of Energy Exchange, all exchanges need to be fair energetically. We love and honor all of our valued listeners and speakers. We are happy to offer a hassle free, 30 day Money Back Guarantee to our customers to help them decide if a certain product works for them or not. However, in order to honor our speakers and their hard work we can only offer refund on one package for every customer per 90 days. Multiple refunds by same customer within 90 days will not be accepted. If speaker's offer involves personal sessions, then guarantee will be voided if the session has been availed. Additionally all refund requests should be sent within the 30 day guarantee period. We thank you in advance for respecting the energy exchange.
Copyright © 2017 - Eram Enterprises Inc - All Rights Reserved