Quantum Leap into Love
Re-pattern your Brain for Miracles of Love
Most people are missing out on
MIRACULOUS LOVE
because their Subconscious Mind is secretly stopping them
Is Your BRAIN blocking you from Love?
You try your best but still have critical thoughts about yourself

You feel self-conscious about your body or weight

You're often "in your head" even when you are with someone you love

You often feel anxious, depressed or lonely

You "do all the right things" but can't seem to attract and KEEP the money, health, and relationships you really want

You always make time for others or your work first, leaving your own self-care as secondary
Your ability to Experience Love & Miracles is directly tied to your BELIEFS.
But 95-99%of your beliefs made their way into your subconscious brain before the age of 7 and they have created distinct lifelong PATTERNS in your brain that continue to show up as:
Self-sabotage

The self-critic

Dysfunctional relationships

Abuse

Struggle

"Not good enough"

Lack of intimacy

The "Loner"

Chaos and drama

Low self-esteem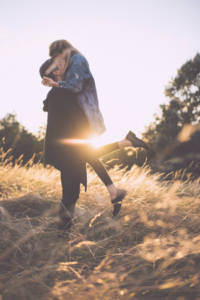 It is VERY difficult to overcome and change these life-long patterns unless… you know how to go into the subconscious mind to reveal and change the beliefs and patterns.
This is where Lottie's expertise comes in. Her MP3s and one on one sessions go straight to the subconscious level to transform your negative beliefs into real life miracles!
Lottie's 3 Step Re-patterning Process has been called "miraculous," "life-changing," and "the most powerful work I've ever experienced"
"I am attracting Miracles!"
"After listening to only 2 of Lottie' s MP3s, I already feel so much lighter and happier. I am attracting miracles as my vibration is higher. The guided meditations are amazing!! I LOVE them and will keep on listening to them, the clearing and then downloads are great, thank you so much for this!! I just seem to be 'luckier' with everything, thank you !!"
~ Yvette
"My feminine became empowered, and I became a love magnet"
"Watch this 3 minute video to...
Find out what miraculous results happened
in this woman's career, self-love, and sexual relationship
with only one session with Lottie"
Step #1 - Create new neural pathways in your brain so you have a new operating system with new feelings - in short- a new reality.
One of the fastest ways to heal is to transform that 95-99% of beliefs. To do this, we do a meditation to go into a theta brainwave state, and pull the core beliefs that do not work and replace them with the beliefs that do. So the MP3s you are receiving will do this in areas of your life, and transform you inside out to have more awareness, more clarity, calm, peace, love, joy, belonging, safety, in all your relationships and interactions. This is very deep work and creates new neural pathways in the brain so you have a new operating system with new feelings. when commanding and working with Creator of All That Is, Divine Intelligence knows exactly what you need. As we command for replacements to the divine intelligence you will receive the new beliefs, frequencies, feelings, and patterns just the way that is best for you. We co-create this as a team. And the best part is it's delightful, fun, and easy!
Your new life will be based on new EMPOWERING beliefs about yourself without self-doubt and fear.
Can you imagine having the empowering, positive beliefs YOU personally need reprogramed into your brain NOW?
Feel strong, empowered, and sensual in your own skin.

Attract high vibrational relationships that are supportive, real, raw and authentic.

Feel supported, deeply loved, and seen for who you REALLY are.

Fully soak in precious moments of life being completely present with yourself and those you love

Have Natural confidence, beauty, and brilliance that magnetizes what you desire towards you.

Know without a shadow of a doubt that what you desire it not only possible.. that you deserve it and it comes to you easily.
"Wow pain and fear went from an 8 to 1. Released Scary Old Patterns through Love"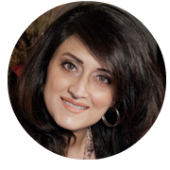 "I had a very deep session with Lottie. With Lottie I realized that I have been procrastinating on taking my business to the next level and playing bigger which included writing of my book, because of fear of being attacked. We went deeper and the core belief was to not be accepted. Going into the issue, I felt a yucky feeling and fear in my chest at the intensity of about an 8. Lottie asked questions to go deep into the issue, which exposed my fears of weakness, vulnerable, and lack of acceptance. We did some deep repatterning of my subconscious mind to feel acceptable, loved and impervious to negativity. We also cleared left over perpetrator energy, trauma from being attacked by men. I felt a huge density release out of my heart, lots of nurturing and loving energy around me. The pain left my heart and now just feels tender as the nurturing energy surrounds me and the pain dispersed completely. I highly recommend Lottie. She is very clear, focused, and efficient and holds a deep nurturing space to release scary old patterns through love. I was so moved that I asked her to create a special mp3 of this clearing for all members of my community who have any bullying, or abuse in their field to release the imprints and energetics once and for all and I know this is many of us. Her mp3s on Trauma and Beauty addresses these issues."
~ Eram Saeed, Host & Founder Global TeleSummit From Heartache To Joy
"Opened New Channels within Me "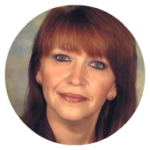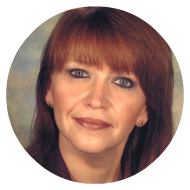 "I absolutely LOVE working with Lottie she is very much one of the Best in the Healing Business each time she opens me up to new vision and clear sight and help me become a better Healer for my clients. Since we are in touch often she has opened new channels within me that were out of my personal sight. I often call her specially when I mess with entities; I have her look if anything is left around.
This is so important to have someone to work with when you are a Healer yourself. She is the perfect mentor for anyone needing guidance and support for the events in their lives. I would recommend Lottie to everyone, which I do already. I will continue to bless myself with her services for a long time ahead."
~ Andie DePass, TSSC Expert Healer and Soul Frequency Consciousness Coach
"Incredible breakthroughs, and pain gone in one session"
"I was incredibly lucky to have a session scheduled with Lottie on a day that I felt horrid. I woke up that morning feeling cranky, having to constantly go to the bathroom and my entire body ached. I was literally lying in a fetal position when she called. After our session the next day I had a packed worked day which I actually enjoyed instead of cancelling all of my clients. The following day I had incredible personal breakthroughs and insights into my life. It was truly amazing. Thank you Lottie, for your assistance in transitioning through that difficult day with ease as it opened up incredible venues for me. I am very grateful!!"
~ Maritza, Ontario, Theta Healer
"Authentic Results"
"If you are truly looking for change in your life and getting authentic results, Lottie is your perfect solution. She is amazing to work with!"
~ Bill Heinrich, MySoulFocus
"Lottie Honed in, and We Removed Blocks towards Goals"

"Lottie Cooper is incredible. I've been on a path towards transformation for a while now. Lottie was quickly able to hone in on where I needed additional support. She is brilliant at asking the right questions that helps you become clear on the blocks in your way, so she can help you remove them and move towards your goals. I am grateful for her support and gifts. Thank you Lottie. If you are looking for clarity on what is in your way and a path to removing those blocks, work with Lottie"
~ Gretchen Pritts
"The pain went from an 8 to a 3 within minutes!
I felt much calmer and a warm tingling all over my body."
"I had painful lump come up on the top of my foot and then the whole top of the foot swelled. I had it for about 2 months. I had gone to the foot doctor who drew fluid out of it and injected steroids into that area. It came back the next day. I had an MRI and it was diagnosed as an epidermal cyst. I put essential oils on it and massaged it but it stayed the same. Lottie worked with me and led me through a process where I saw a black energy overlaying a pink energy on my foot. As she continued the process, I saw the black energy melt and flow through my foot into the ground and the pink color became more vibrant. I felt a lot of heavy energy draining from my foot into the ground. The pain went from an 8 to a 3 within minutes! I felt much calmer and a warm tingling all over my body especially in my foot. It was very quick and powerful! I know that a large shift occurred in my energy! She saw that the root of it was "fear of ridicule". That really resonated with me. She did more work and I felt even more dense energy leaving my foot and going into the earth. A little bit later, I felt a powerful surge of strength and love flow through me. It felt so good! I love Lottie's work! It is so quick and easy and the changes are powerful! Lottie is very talented and I highly recommend her work."
~ Deonna Phillips
"Released Hidden Childhood Patterns From Both Parents, Regained True Confidence"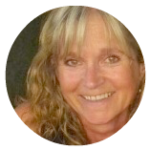 "WORKING WITH LOTTIE I REGAINED MY CONFIDENCE IN 20 MINUTES AND MY ANXIETY SEEMED TO MELT AWAY!!!
Lottie effortlessly and easily tuned into my Dad's anxiety, which I could SO relate to, and had been holding me back.
Lottie then tuned into my Mom and asked me if I felt there was a connection there regarding my confidence?  I was transported back to a time...many times actually, when as a little girl I was proud of something I had created.  When talking about this with my Mom, I was told it's not nice to brag.  So I learned at a very young age, not to talk about my accomplishments.
I am currently working on a new business venture that requires me to speak of myself....I believe my inner child felt this was bragging, so naturally I was having a difficult time with this and procrastination was my result.  Lottie was able to shift this so profoundly for me that I instantly felt it leave my body.
Lottie also tapped into my need for approval.  She dug deep and I found that I was afraid of being alone....this was very scary for me. Through my session with Lottie I have found that it is okay to be alone.  The biggest blessing for me here was realizing it's okay to be alone as I'm happy with me!!
Now, days later I feel very confident to move forward on my new opportunity, knowing that it's okay to speak of my gifts.  In fact, I feel now that it's wrong not to, when my gifts can help so many.  No bragging here!!
I would highly recommend Lottie, she comes from her heart...and believe me it works!"
~ Donna McRae, Life Coach
Step #2 - Heal Your Heart to Receive Magical Possibilities
MIRACULOUS Love Requires an Open Heart Sound familiar?
Shoulder, neck, back pain

Difficulty speaking your truth

Feeling disconnected from your purpose

Craving deeper intimacy
These are just a few signs that pain, trauma, and heartache from the past are energetically "blocking" you from attracting what you LOVE.
When receiving specific healing energy activations and transmissions from Lottie's MP3s you can gently and lovingly open your heart to heal childhood beliefs, past pains and traumas. These spaces are then filled with forgiveness, compassion, understanding, and an endless supply of self-love.
"Whoa, this work is life-changing!
My headache is gone for the first day in 5.5 years"
"I've tried EVERY medical treatment out there and nothing worked. I've even had some other spiritual healers work with me. We discovered a lifelong pattern of stuffing pain. We released and Lottie helped me understand why I was stuffing the pain and what to do instead. My headache is gone for the first day in 5.5 years. She is truly amazing!"
~ Sue
"This was one of the Best things that ever Happened to Me"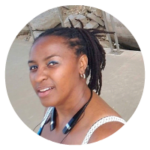 "I was fortunate enough to receive these MP3s as a backstage pass with Lottie Cooper and it was one of the best things that ever happened to me.
It came during the time of my family mourning a loved one and the help needed to get through it was tremendous. The layers of issues that got peeled off and dissolved were exactly what I needed.
It felt like years of anger and grief and sadness were lifted, the dark cloud that seemed to be an albatross noosed to my neck was set free and I am so much lighter and happier. Life is responding to me in the kindest of ways, especially with much more loving relationships. Thank You Lottie. Thank you Eram. I am grateful."
~ Megan
"REAL RESULTS and REAL CHANGE,
Never had these results with anyone else."
"I found it easy to open up and trust Lottie, she has such clear, loving intentions.
I tend to be very skeptical and can easily get negative, especially about my chronic pain and emotional suffering. Due to Lottie's consistent empathic intuition and positive focus, along with an amazing process that she uses super skillfully, I now have a much better handle on how to do my own without caving into my old energy draining habits and patterns.
Lottie works on such deep levels of emotions and body patterns, and uncovered some hidden beliefs and agendas that I had not been able to approach on my own.
The best part is, that with her encouragement to take notes and journal our session I could later make 'common sense' of the work and use it as a resource. With many other healers I have tried, I couldn't find my way forward to use what was done on my own later. The biggest difference was that Lottie worked deeply with me, not just on me.
I highly recommend that anyone who wants support to carry through with real self-healing and change to go ahead and set up an experience of Lottie's loving intuitive and skillful interventions!"
Sincerely,
~ Frankie B.
"Released Martyr Mentality and "Bargaining" for Love Beliefs - Replaced with Feminine Power in one Session"
"Oh my goodness Lottie… I've been working with different healers for YEARS working on my relationships. While I would see some progress, it felt like something was missing. After just ONE session, my mind was blown. I released a lifelong martyr mentality that had me sacrificing my needs for my partner's, and I released the belief I didn't even realize I had …that I needed to bargain for love.
I was then gifted some powerful energy downloads that allowed me to stand in my feminine power. I am bursting with energy, and after only a few weeks already my physical relationship with my partner is SO much more passionate and emotional. Thank you!"
~ Anon
"Deep Hidden Issues Revealed"
"Lottie identified so many deep hidden issues I had not been able to see before. She cleared the issues that were creating blocks for me, explained everything during the process, and gave me really powerful tools how to work on those going forward. I felt so light and peaceful the night of the session. The next day after the session I still felt her energy working in me, which was really awesome. I felt shifts and integration. I felt a lot of tingling in my body and moments of clarity on what next steps I should take.
Lottie is an amazing and powerful healer, caring and compassionate. I am so grateful I got to work with her."
~ Angela Matusya
"God Revelations Within"
"In just 3 short sessions I was given more insight and released more junk than I could've done in 3 years on my own….
Lottie is so connected to God, the Creator of All That Is. She entered my space and "read" my energy and "saw" what needed to be addressed. As soon as she let me know - I resonated 100% with it and felt tingles up and down my spine. Then, she muscle-tested to see which issue (or in my case, issues) are a priority for today's session.
She taught me - whenever I experience something in my body, to ask God to help me hear divine revelation, and then ask that organ or body part: " I feel you. I acknowledge you. I accept you. Now please tell me what this is all about. I am listening."
Oh, boy! The revelations I got when I started practicing this…
One night, when I asked my colon why it isn't happy - I immediately got an answer in my head "you need to switch jobs" and I knew right away that it was correct - because I had been miserable for a few weeks.
I called work that evening requesting to be reassigned - and the relief was within minutes! And I continued to have BM's for the next 24 hours and by the next day I was 100% normal!
She also taught me how to follow my God-given intuition, and if my environment, circumstances or even music I listen to, become too overwhelming - to take just a couple of minutes of quiet time and "ground" myself.
She is a very experienced and talented healer who will put you at ease right from the start. I've never encountered anyone else who can get you unstuck so quickly! I highly, highly recommend her for big time breakthroughs!"
~ Lorena
Step #3 - Real Life Skills for Keeping Magical Love Alive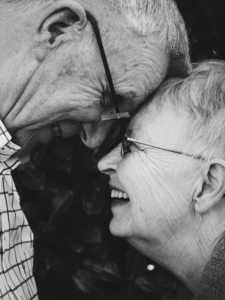 Understanding how masculine and feminine energies play out in your life is one of the most important ways you can attract (and keep) deep, lasting Love.
In these MP3s, you'll receive specific Masculine and Feminine transmissions to re-ignite these energies within you. AND you'll discover how to manage these energies to create closer emotional connections, and amplify the passionate "spark" that draws two hearts and bodies close together.
In the group call and personal session, we will explore exactly how to navigate energetic and verbal communication to attract exactly who and what you want in your life.
"Huge release of shame… I am more comfortable in
my body and more confident around men!"
"I loved Lottie's MP3s! So soothing, steadying and comforting, and a great preparation for my soul-mate work. I've a history of extreme sexual abuse but had done a lot of healing on this. When I discovered that my children were abused by their father, it completely shut down my trust in intimate relationships.
After listening to Lottie's MP3s, I had a huge release of shame and tension. I felt safe, supported, and held in love by the energetics on the MP3. I've noticed I'm more comfortable in my body and more confident around men. Thank you Lottie! Will definitely keep working with this one."
~ Anon
"New Worthiness = New Clients and Re-ignited Love"
"I worked with Lottie on my core issues around worthiness. We did huge work so quickly on so many levels. I immediately raised by prices by 66%. Not only did my clients not flinch, I actually attracted MORE clients in just a few days. And get this.. my husband and I found our "spark" again, and we got re-married. The momentum keeps growing!
I can't recommend Lottie enough!"
~ Robin
"Out of all the Healers I've worked with, Lottie was by FAR the Most Powerful."
"Lottie's work is nothing short of amazing.
I have worked with several energy workers to help me grow, but my session with Lottie was BY FAR the MOST powerful.
I felt energy surging through my body and tingling in my chakras. She was so insightful and compassionate. I was surprised how quickly we got to the bottom of how I built negative patterns in my life and how they continue to hold me back. We removed so much negative energy and we discussed practical solutions I could use in my own life. I now feel hopeful and positive that I can unblock all negative patterns I have been carrying for decades and create the beautiful life I desire."
~ Suzanne
"Loner mindset is gone, Karma is Broken, I am Singing and Open to a new life!"
"After a very difficult childhood I vowed that I would rather be alone than ever go through the abuse I had faced.
My "loner" mindset had become a way of my life and I didn't have the tools in my kit to attract a healthy partner. With Lottie's help I am now in my very best place EVER emotionally.
When listening to Lottie's MP3s, I have never before had such powerful energy shifts signs appear in such a definitive and powerful way!
I've now feel much more open go love and life - finding myself kidding and joking around more, even singing with joy! I was thinking "wow who is this?" Must be a harbinger of the new life!!!"
~ Anon
"Looking for Miracles? I Highly Suggest Lottie"
"Lottie is a true healer with true love and caring - I love working with her! I highly recommend her work to anyone who looks for true transformation and miracles."
~ Naoko
"24 Hours Later: Huge Influx of Clients, Energy & Opportunities Doubled!"
"Lottie helped me disentangle my energies from others, fill my body with self-love, and we cleared some beliefs that were draining my power. I started noticing the effect the very next day...
Out of nowhere my classes were packed, I was presented with a huge business opportunity with more offers coming in. The shift in my energy to empowered self-love literally MAGNETIZED the opportunities and people I loved. Oh, and I had SO much renewed ENERGY that my productivity doubled too!"
~ Jennifer
Discount : 96%
Total Package Value $3,290
From Heartache to Joy Special Offer
$127
Discount: 95%
Total Package Value $3,740
From Heartache to Joy Special offer
$177
Bonus Prosperity Group Call MP3

20 Minute Personal session with Lottie

The depth of what "Inspirational Counseling" can do for you
"Clearing Money Blocks", Transforming Beliefs

---
In these MP3s you will learn a variety of techniques including how to ground yourself, re-claim your energy and release other's energy and re-fill yourself.

You will also receive feeling downloads and high frequencies, and re-program negative beliefs into positive beliefs in the subconscious mind.

These MP3s teach you how to take care of yourself, your body, your emotional boundaries, and release trauma and patterns that do not serve you. They show you how to love yourself, receive love, and connect from your essence so you can have healthy connections. They teach you to have more of your essence and beauty, be awake in the everyday, and much much more.

---
Here's what's included in the package
1 Gift MP3 you can send to friends +16 MP3s (teaching, downloads, tools, activations) + 3 BONUS MP3s + 1 LIVE Group Call
"These MP3s are a Life Savior for Me. Thank you for gifting me Clarity!"
"Lottie's voice raised my vibe, lifting my energy higher. Her MP3 is a "Must" for everyone to ground themselves and clear their energy profoundly.
Thank you for giving clarity back so that I can have a clear discernment of anything and anyone with peace and love."
~ Naoko
Love, Lovable, Living in Love
Benefits
Energetically "Detox" Blocks to Love including..
Beliefs of struggle
Unloving thoughts and beliefs
Release any trauma and abuse you are willing to let go of
Close the door to your past and move forward with love
Transmissions and Downloads
Open channels for spontaneous, miraculous healing
Re-pattern your mind to have a greater capacity to love now
Feel safe jumping into the unknown
You are worthy and deserving of unconditional love
It is safe to receive love
"Layers of Sadness and Stress Peel Away Effortlessly"
"This MP3 was amazing. Lottie's voice is so soothing and it helped me release all of the tension I was feeling in my body. When Lottie started talking about self love, my body gently began rocking back and forth. It was so comforting and I able to feel deep love for myself. I felt layers of sadness and stress peel away leaving me in a deep sense of peace. I began waking up feeling so refreshed and ready to start my day. Thank you so much for this amazing opportunity to heal and for helping me become a better me!"
~ Beronica
"Deep State of Receiving, Allowing and Releasing.
Struggle and Resistance dissipate."
"Whoa. Lottie brings you into a deep state of receiving, allowing and releasing. Issues I've been plagued with for decades seem to effortlessly dissipate. She quite literally goes to the heart of the matter allowing me to release the subtle resistance I had to so much love that was right in front of me - including money, clients and deeper connection with my partner. Thank you!"
~ JB
Secure Attachment to Source
Benefits
Raising your vibration by...
Re-patterning insecure attachments from parent's relationships
Unlocking hidden places of hurt, pain, resentment, disappointment, and any parts of you that feel unloved
Canceling the times you felt left out, unloved, rejected, abused, shock, resented, criticized, judged, lost, unavailable or dismissed
Releasing judgments and criticism of yourself
Re-pattern your subconscious brain to know exactly what it feels like in every cell of your body to have loving and secure connection to Source at all times
You are worthy, safe, and you understand how to have secure attachment to Source
Opening wide the channels to receiving unconditional love from Source
Hormonal balance, brain chemistry balance, and masculine-feminine balance
"I loved Every Second of these MP3s!"
"These MP3s have so much! From awesome grounding to spine tingling soul retrieval. I sincerely enjoyed every second of it each time. I plan to make it a part of my daily meditation routine!"
~ Retta
"Everything is Working out for my Highest Good"
"Thank you Lottie for the difference you've made in my life. I felt so much energy moving when I listened to these MP3s. I feel more open with the profound knowing that everything will work out for my highest good. I feel light, uplifted, and loved, even when it seemed like everything went against me. Thank you, Lottie for your beautiful work."
~ Lora
Release overwhelm, resentment, regret, fear, and dissolve them into unconditional love
Release abuse, shock, trauma, and unloving actions
Create forgiveness systems in our bodies
Allowing loving action to flow through you
Aligning yourself with caring action for yourself and others so that becomes EASY
Invite insights to know what actions to take for your awakening process
Support yourself to receive beneficial energy from universe and multiverse
Energy, focus and awareness
"Huge Opening of my Heart"
"With each listening of these MP3s I felt layers of opening in my heart. I could feel myself receiving more and more love. Which for me is huge. Allowing myself to become more open to love. I would encourage everyone to try these MP3s, it was a beautiful experience." Thank you."
~ Marcia
Positive Reinforcement of creating change from gratitude
Creating new neural pathways in your brain for things to become easier
How to maintain gratitude during difficult times, and facing unknown
Reinforcing new opportunities through gratitude
Recognize new opportunities and possibilities now
Positive reinforcement that you know what action to take with perfect timing
Opening the doors to receive support from the best people, places, and opportunities that help you move forward
"Bursting with Hope, Joy & Love"
"I am filled with hope and joy. After listening to this I was able to release some discordant energies and fill my body with unconditional love. Such an important reminder to have gratitude for what we have in order to make way for new and better things in our lives."
~ Naveen
Recognize where chaos is addictive, comfortable, and familiar in your life
Welcoming creativity and freedom without chaos
Removing chaos and the need to create chaos as your default
"Cold Symptoms Disappeared in 5 minutes."
"Such incredible clarity into just a few minutes of this audio. I've "known" chaos was a part of my pattern, but it never resonated with me so deeply until now. I was moving forward in my business and life but was feeling sick and low energy. Then when I listened to this audio, I realized instantly that I was creating chaos in SO many ways (sickness and low energy etc) in the face of forward momentum because chaos was what was familiar. Instantly my cold symptoms started to disappear!"
~ JB
"Pain Naturally Dissipates"
"This Chaos audio helped me bring up some of "my stuff" so that as soon as I became consciously aware of it, it would naturally dissipate. Thank you for this beautiful gift."
~ ME South Africa
Healing of any parts of the wounded heart by connecting with your heart song
Acknowledge any pain stored in your heart, and allow it to release gently and lovingly
Release any pain you've absorbed from others, including land, animals, and ancestors
Fill your heart with unconditional love, acceptance, joy and gratitude
Self-Compassion / Self Soothing
Release cords, hooks and anything that no longer serves self-love
Release self-blame, self-criticism
Worthy and deserving to receive self-compassion and that it is safe to receive it
Self-compassion during difficult times and emotions
Worthy and deserving of receiving compassion from others
"I received help from 2 unexpected helps! "
"I have listened to the Compassion audio twice so far each time I have seen the deepest, brightest pink I have ever seen in my life. Today I received help from two unexpected places. Thank you so much!"
~ Anon
Learning to Live without Anger, Pain, Stress and Doubt
Safe to move through emotions without holding onto it or dramatizing it
Being fully expressed self without fear
Safe to shine my light and being myself
Releasing of shock, trauma, abuse connected with fear
Knowing the difference between discernment and fear
Know what it feels like to live without sickness, pain and doubt
Release self-pity, despair, victimhood, shame, and the need to create extra stress
Open the door for new opportunities, new perspectives
"My Cats Love these MP3s too!"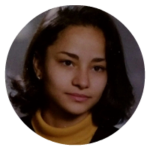 "I Love these MP3s! My daily tasks feel much easier and take less time, like I am receiving unseen help. I now have moments of intense joy in my heart for no reason at all! Even my cats noticed. They stay in my lap longer and even sit and sleep on my shoulder now. As any pain bubbles up I find that I can easily release them and shift into a deep sense of peace and calmness."
~ Fido
"Watching Stress and Anger Dissolve each day"
"I feel so much more relaxed after listening to this MP3. Things that normally upset didn't phase me nearly as much- or at all."
~ Scott
Increasing Capacity to be with the Rain
Releasing "shoulds", obligational thinking patterns, criticizing patterns, and self-pressure
Releasing "fear" based stories, and invite in curiosity and new possibilities from Source
Tapping into gratitude and joy even during the "storms" of life
Increasing your capacity to be with all forms of love (intimate, financial, sexual, emotional, physical, spiritual, platonic)
"Soothing.. Nourishing."
"Such a cleansing, soothing, nourishing and nurturing transmission. It increases my capacity to BE in acceptance of what is - no matter if it's "rainy or sunny."
~ Lyn

Divine feminine transmission to open the heart
Love transmission to open your heart's capacity to love from the divine feminine
"YUM.. Juicy Shift into my Feminine"
"Beautiful transmission. I felt a huge shift into my feminine, I just wanted to jump up from my seat and give my partner a huge loving kiss and melt in his arms. Yum... Thank you!"
~ Jen
Divine Transmission for masculine inner vision
Divine transmission to provide strength, resilience, and clarity of your inner vision
Balancing Masculine and Feminine
Shifting Paradigms around:
Masculine and feminine energies, values and relating styles
What the masculine and feminine needs are
Verbal and nonverbal cues of masculine-feminine communication
Understanding of all aspects of masculinity and femininity and how to respect other's energies
Understanding the communication wants, needs, and desires of partners, co-workers, and friends in the right timing
Balance of masculine and feminine energies within yourself
Confidence, Competence and Kindness
Shifting confidence from external circumstances (money, success, performance) into your inner being state
Receive confidence in every cell of body
Live day-to-day life with confidence
Unconditional love and compassion for yourself
Confidence to speak your truth and release attachment of outcome
Release triggers, pain, overwhelm, rejection, resentment
Knowing that you can handle anything that comes
"Layers of Deep Seated Hurts from Childhood Peeled Away"
"I never thought of myself as one who didn't have confidence, but there are areas in all of our lives where we are lacking, for me it's in certain aspects of my career. After listening to the MP3 for several days, I am setting new goals for myself in my career and preparing to make some calls that I was afraid to make before. I also found it useful in removing some deep seeded hurts from childhood and each time I listened to it, another layer came off. Powerful stuff! Thank you Lottie."
~ DH
Inner Knowing and Self Trust
Release self mistrust and doubts
Reclaiming your empowerment and your inner knowing
Releasing others' influence over your knowing
Distinction of your inner knowing, and others' including parents' projections of you
Knowing your energetic signature so you know exactly who you are
Reclaiming your voice and any places you gave your power away
"I Felt Layers of Old, Heavy Programs Lifted from Me"
"This was a powerful journey where I experienced layers of old, heavy and dense programs being lifted from me. I felt deep peace, calm, centeredness, and clarity as my heart opened wide with relief and I discovered the essence of myself and my inner truth. I feel more trusting, and at peace with both myself and with the world after listening to this transmission. This is truly a gift!
Thank you, thank you, Lottie! You are an angel!"
~ KC
"Bursting with Unconditional Love"
"This MP3 helped me deepen my journey of 'going inwards.' I felt so calm, safe and loved. I loved the beautiful color visualization and bubble burst filling me with unconditional love. When I was feeling overwhelmed and stress, I would listen to these beautiful meditations and it helped me ground any unwanted energies immediately."
~ Sari

Transform daily attitude and awareness to recognize magic and miracles within your grasp
Deserving to be present to Magic and Miracles in your daily life
Open your heart to more laughter, love and opportunity
"I am attracting Miracles!"
"After listening to only 2 of Lottie's MP3s, I already feel so much lighter and happier. I am attracting miracles as my vibration is higher. The guided are meditations are amazing!! I LOVE them and will keep on listening to them, the clearing and then downloads are great, thank you so much for this !! I just seem to be 'luckier' with everything, thank you !!"
~ Yvette
"Fast and Powerful Miracles"
"I keep playing these MP3s because they have brought me the fastest and greatest miracles. No more self sabotage. No more negative influences from anyone and anything. These mps put you into alignment and open your heart to universe gently but lovingly.
I hope many people experience Lottie's work; she is loving, caring, fun, thoughtful, and simply amazing. She's one of the few healers I recommend."
~ NAOKO

"Beyond words, I didn't want it to stop!"
"I loved this transmission and didn't want it to stop! I found myself in a state of joy and bliss, feeling the energy pouring into every cell of my body. Lottie used the power of her words and gift of sound to bypass the mind to transmit a powerhouse of magical energy, bringing a smile to my face, and the sensation or download of warmth and passion into my heart. Wow, this was beyond words!"
~ KC
Light and Evolution Transmission
Guided meditation and visualization process that will upgrade you into a new vibrational frequency at a gentle, kind and easy pace for you, attuning you to the highest functional being you can be.
"I keep listening over and over - it makes me so happy!"
"These audios make me so happy and uplifted. I keep listening to them over and over and over again the frequency makes me so happy!"
~ Nicole
In this Group Call, Lottie will answer any questions you have and will conduct mini-healings. There will also be a grounding meditation, love activations, and energy healing for the group.
An important part of self-love is showing gratitude for what nurtures our bodies. In this audio, you will be guided on how to raise the vibration of your food and water in order to receive the highest nutritional value.
Healing Communication Blocks: Dr. Karen and Lottie MP3
Lottie and Dr. Karen offer this in-depth interview to teach you how to discover best ways to communicate with your specific partner. Includes energy downloads and healings to release blocks to communicating from the heart.
Powerful meditation to call back your energy and to activate unconditional self-love.

Downloads:
Retrieval of soul fragments and energies you've left in the past, future, or with others
Reclaiming yourself and releasing cords, hooks, and energies of others
Pulling limiting beliefs around love including being unlovable, unworthy, unsafe, and obligations to love
Integrating deep love for yourself, your mind, mistakes, and inner critic
Filling your body with compassion, unconditional love and self-forgiveness
"I have been profoundly Changed. I'm in a state of Bliss for No Reason"
"After listening to these MP3s, I find myself regularly in a state of bliss for no reason. For so many years I felt frustrated and stuck. I gradually became aware that the answer was Self-Love. These MP3s contain the transmissions and divine activation to pull me out of the past and embrace a calm and peaceful present.
Every time I listen it feels deeper and connects me to another part of myself that I had not felt previously. I have been profoundly changed and look forward to what continued use of these tracks will bring. Thank you so very much for your wonderful work!"
~ Alicia
"People around me are More Loving Too"
"After I listen to this audio, Love simply radiates. People around me become more loving and I definitely felt more love and calmness in my heart. Even when I feel my "stuff" come up, it would easily dissipate. Thank you for this beautiful gift."
~ Moenieba

Total Package Value $3,290
From Heartache to Joy Special Offer $127
*** 96% Saving ***

Package A: No Refunds after 30 Days or after Live Call.
Includes Everything In Package A Plus
20 Minutes Individual Session with Lottie
Individual Session with Lottie for 20 minutes by phone (On any topic related to this Package)
Prosperity Coaching Call MP3
In this powerful call, Lottie guides you on how to release blocks to prosperity, how to understand how to resonate with financial prosperity at a deeper level, and energy healings to balance your chakras for prosperity.
Total Package Value $3,740
From Heartache to Joy Special Offer $177
*** 95% Saving ***

Package B: No Refunds after 30 days, after Live Call or after the Individual Session. One on one sessions must be booked within 30 days of purchase. Session must be used within the 3 months of purchase date. I have a 48-hour cancellation policy for sessions or the session is null and void. If a session is cancelled twice the session is also void. Late policy: I will hold your session time for 10 minutes at which time your session is forfeited. No make up time will be allotted as I am generally booked back to back. THANK YOU for respecting my policy.
"Lottie's a gifted teacher as well as an amazing healer, I now I can go on with my day instead of having to go lay down to recover"
"Lately, I enjoy different styles of music and I could listen all day long, but my body lets me know when my ears have had enough input and it becomes sensory overload … I get dizzy and start feeling weird.
Lottie Cooper from Inspirational Counseling taught me something very helpful, which I never understood how to accomplish before she put in in simple terms for me - so I can apply it right away.
I have heard of the term "grounding" many times from other speakers except I could not manage to put it in practice.
Lottie told me to sit down, feet on the ground, breathe into my pelvic floor and imagine roots growing from my feet - going down, deep into the earth and keep breathing into my sacral chakra until I get relief.
It works! I finally get it! After a couple of minutes I feel better, and of course, I follow my God given intuition and shut off the music for a while, except now I can go on with my day instead of having to go lay down to recover.
Not only is she an amazing healer but a gifted teacher as well. She has blessed my life in so many ways.
One of the reasons I love Inspirational Counseling is because Lottie's mission statement is to "support women to experience a profound connection with Source, create healthy support systems and turn their dreams into reality."
And that's exactly what she is doing for me. In just 3 sessions I was given more insight and released more junk than I could've done in perhaps 3 years on my own…
She has some amazing gifts on her website - such as "7 simple tricks to relieve stress in a minute or less", which is part of her Free Stressbusters kit. There's also a Free "Energizer MP3". If you resonate with her healing style after you listen to the sample MP3s, don't hesitate to reach out to Lottie with any physical, emotional or spiritual issue.
"She is a very experienced and talented healer who will put you at ease right from the start. She will listen to you 1st, but get you "unstuck" FAST!"
~ Lorena Calin
"New Commitment to Self-Love, Self-Care and Self-empowerment!"
"Lottie helped me uncover my biggest core issues like procrastinating, putting others' wishes and needs first, and lack of worthiness. We started to chip away at those barriers by making a commitment to self-love, self-care, and self-empowerment.
I finally feel like I am starting to conquer my negative thinking, and things that happened during my childhood in order to emerge into the person I know I can be - someone who is strong yet gentle and who shares her gifts with others without fear or self-judgment.
If you are on the fence about whether to work with Lottie, DO NOT HESITATE. She is an incredible combination of a life coach, spiritual coach, healer, and counselor. She is well-worth the investment in yourself and your future."
~ Suzanne

"Freedom from Chaos! Lottie Helped me uncover Issues I didn't even know about"
"Healing with Lottie happened immediately as a lightning flash, and then it felt like a seed of deep healing was planted.
With Lottie's help I unveiled so many issues I didn't realize I had including..
Releasing "obligations" that have been running my life
Shame around sexual desires
My need to "win" as part of my worth
Healing low self-esteem inherited from my mother
Long after our session together this "seed" continues to heal me by dis-entangling my issues so that I can become free of my chaos and live the life I want!"
~ Anon
"Authentic Results"
"If you are truly looking for change in your life and getting authentic results, Lottie is your perfect solution. She is amazing to work with!"
~ Bill Heinrich, MySoulFocus
"I've completed reset my life. I feel like a new person transformed on EVERY level."
"I have been working with Lottie to address some deep-seated issues around Self-worth, Self-love and Trust.
Lottie lovingly guided me through my past trauma and old belief systems to a place of new understanding, acceptance, and joyfulness. I feel like I have reset my life and I can view circumstances with fresh eyes, hope, trust, and inner knowing.
I feel like a new person, re-birthed into a new expanded version of my old self, ready to embrace the fullness of life with new opportunities and love coming my way. I am hopeful, optimistic, and transformed on every level. Bless you Lottie, for your beautiful wisdom and guidance. I am eternally grateful."
~ KC
"Lottie is a very gifted healer"
"Lottie is a beautiful human being and a very gifted healer. Her work is transformational and highly insightful and touching."
~ Christina Saia Blakeslee
"Self Doubt Gone, Able to Move Forward"
"Lottie helped me clear out self-doubt and fear about the completion of a project I am working on. I felt like rain was flowing through my crown down my head with intense energy. She was able to pick up on many thoughts or feelings I have struggled with. One is that the completion of the project (book) will exceed my husband's income.
I had fears of him not being in control or that his being the head of the home will somehow harm our relationship or hurt his ego.
She also cleared my being so family focused that I am not allowing myself to move forward into my authentic self. She has great Theta healing in which she pairs with intuitive insight delving deeper than if I told her what to heal. Incredible!"
~ Janell Tripp Sinclair
"Feel what you have not been willing to feel…and soar"
"Lottie Cooper is one of those amazing people who is able to read between the lines, hear what you haven't said, and feel what you may not have been willing to feel. She has the gift of creating space that allows you to truly listen to your body's wisdom while supporting your throughout the process. Working with Lottie has showed me that being grounded and present only enhances my ability to unfold my wings and soar."
~ C. A. Crossman, Life Coach
"Stopped Processing my Mother's Feelings, so I can lose weight"
"I was blessed to have a Backstage Pass with Lottie Cooper yesterday. We worked on my weight, which has been a lifelong struggle. Lottie helped me to see that I have a connection to my Mom's energy (loved my Mom! She, too, was obese) and Lottie helped me to cut the energy of feeling my Mom's feelings which I have done since I was a young girl. WOW! Very powerful!! Lottie also helped me to be present with my body and had me scan my body and ask it "what are you feeling toes or ankles, etc.?" and deeply listen for the answers. We did much more healing work and I slept like a baby last night. Lottie is fun, gentle and powerful. In fact, I am so impressed with my results that I will be doing private sessions with her now instead of waiting for her launch on FHTJ on August 1st. Thanks again Lottie and thank you Eram Saeed for introducing us to these amazing healers!!"
~ Wendi, feeling thankful.
"Stabbing Pain Gone"

"I taught Shelby how to release pain through using colors." It worked!! At first, no colors were clear. I've had a headache & stabbing pain in my neck for 2 days off & on. Then the color orange was clear. The exchange color was periwinkle blue. I felt the energy come in & the pain leave. (I forgot to ask what I was to learn). Next time I will remember that part. Thank you so much, Lottie!"
~ Shelby Shock
"Lottie's work is fast, effective and powerful!
Zero trauma has appeared in two months since our session."
"Lottie's work is astounding. In my first full session with her, she asked if it would be okay to remove all of the remaining trauma from my childhood. I rolled my eyes and thought she was nuts, because I've
been working on it for three decades and despite some amazing healers, no one has ever come close to that. But I agreed and am thrilled I did, because zero childhood trauma has appeared in the two months since that session. What a breath of fresh air!
Likewise, last month we worked on abundance. Again I laughed at the idea that she could really move me out of my "just scraping by" rut, but she did it. I went from constantly searching for more work and not covering my bills to having plenty of work and some extra money to play with. I've been waiting 54 years to be able to share my own gifts with the world, and now thanks to Lottie, I have two huge foundation blocks in place to support that goal.
Lottie's work is fast, effective and powerful. I highly recommend seizing any opportunity you can get to work with this delightful woman."
~ Keely Meagan
"Lottie is intuitive and deeply connected to divine guidance…
Cleared deep trauma issues"
"Lottie is intuitive and deeply connected to divine guidance. She can hold compassionate neutral space to help clear intense deep trauma issues. I have had some dramatic breakthroughs. Thanks Lottie."
~ Janet Charret, Theta Healer
"HUGE breakthrough …Able to Face Life with Love instead of Fear"
"I had a consultation with Lottie and it was great! She helped me change my way of thinking and showed me how to face things in my life with love instead of fear which is HUGE. I'm grateful for her insight and her words of inspiration."
~ Erin Rule
"Removed huge weight of depression that wasn't mine"
"Lottie was so kind and helpful during our session, she made everything really easy and clear. She created a safe space where I could learn new things and change my perspective on being an empath. She helped me distinguish between my emotions and others' emotions, and especially between my emotions and my parents' emotions AND their past life issues, which I hadn't even realized I had taken on!
I had a lot of frozen emotions that I just couldn't seem to move, and Lottie helped me see that they weren't mine and helped me release this huge weight of depression that wasn't mine. I feel physically lighter now. My aura and energy field feel lighter now.
Lottie also removed trapped energy in my left eye that was causing eyestrain. I can still feel the energy clearing out of my eye a couple of days later, and since our session I haven't experienced eyestrain while using my computer.
Lottie instantly tuned into my issues and where I needed help, and I really recommend Lottie if you want a personalized session that helps you with what you need.
Lottie was so supportive and positive, and I really enjoyed my private session with her!"
~ Anna M.

"This work goes so deep and opens up the connections I believe we all want in our lives, we just don't know how to ask for it"
"Dear Lottie,
I just wanted to let you know how blessed I feel to have you in my life. Thank you for all you have given and shared with me, I am so thrilled that you are sharing your gifts with the world. You have so much to offer not only with the bodywork you do but also the intuitive work. This work goes so deep and opens up the connections I believe we all want in our lives we just don't know how to ask for it. And you offer it in such a natural and loving way, without judgment and even without a lot of words, it's an energetic level that brings a knowing so deep within the soul there are no words to describe it, just feelings."
Love and Hugs,
~ Linda Dent
About Lottie Grant Cooper: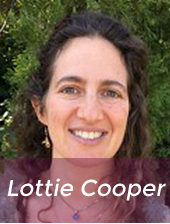 Lottie, who created Inspirational Counseling, began her healing journey as a child. Being a full body empath, intuitive, and highly sensitive being she felt lost, betrayed, hurt, confused and angry at age eight when her parents divorced. Having also absorbed the hidden feelings of her parents, not feeling safe in either home, and tortured inside, she learned to leave her body. This gift supported her developing her psychic abilities to make sense of things. Lottie knew she was here to bring light to the world and recognized in order to do that, she had to heal herself first. To try and escape the pain, she ran away by getting into the prestigious boarding school of Phillips Exeter Academy at age 14 years old. After two boarding schools, and a year of University, Lottie received her first Massage Practitioner Certificate at the age of 19. Over the past 25 years Lottie has achieved a tremendous education to heal herself and be able to be in service of others. Some of which includes: Certificates in Cranial Sacral Therapy, a Master's degree in Somatic Clinical Psychology, a year long Woman's Intensive Clairvoyant training at Berkeley Psychic Institute, Certified Advanced Theta Healer, Certified Reconnective Practitioner, Certified Qi-gung instructor, Nationally Certified Massage and Bodywork Therapist, and Certified Reiki III Practitioner, Certified in Medical Hypnotherapy, and many other forms of energy work. Other things that supported Lottie in her healing journey and being a profound facilitator of personal growth work are: she is a world traveler, nature lover; and has 20 + years or receiving and giving numerous types of therapy, counseling, and healing work with thousands of people.
Some of Lottie's greatest gifts are to hold a safe space and shine light on what you have been unwilling to see and feel. Then, with your permission, transform what comes up through love. This intuitive way of working is very empowering to the client in his/her own awakening process. Also, she is able to work with your personality, heart and soul to come up with individualized processes in the moment. Lottie is masterful at honing into the problem on a fundamental level. One of her specialties is to work with colors and frequencies to make what could a painful process, fun and easy. These personalized processes allow you to have a unique toolkit for your path and your specific needs. Lottie has had the privilege of supporting many women and men to experience profound releases, and integral understandings for personal growth and healing. She looks forward to compassionately support you in doing the same.
Discount : 96%
Total Package Value $3,290
From Heartache to Joy Special Offer
$127
Discount: 95%
Total Package Value $3,740
From Heartache to Joy Special offer
$177
Bonus Prosperity Group Call MP3

20 Minute Personal session with Lottie

Package A: No Refunds after 30 Days or after Live Call.

Package B: No Refunds after 30 days, after Live Call or after the Individual Session. One on one sessions must be booked within 30 days of purchase. Session must be used within the 3 months of purchase date. I have a 48-hour cancellation policy for sessions or the session is null and void. If a session is cancelled twice the session is also void. Late policy: I will hold your session time for 10 minutes at which time your session is forfeited. No make up time will be allotted as I am generally booked back to back. THANK YOU for respecting my policy.
DISCLAIMER: The information on this site is not intended or implied to be a substitute for professional medical advice, diagnosis or treatment. All content, including text, graphics, images and information, contained on or available through this website is for general information purposes only. Please see a medical professional if you need help with depression, illness, or have any concerns whatsoever.
WE DO NOT OFFER MEDICAL ADVICE, COURSE OF TREATMENT, DIAGNOSIS OR ANY OTHER OPINION on your conditions or treatment options. SERVICES OR PRODUCTS THAT YOU OBTAIN THROUGH THIS WEBSITE are for information purposes only and not offered as medical or psychological advice, guidance or treatment.
CONSUMER NOTICE: You should assume that From Heartache To Joy has an affiliate relationship and/or another material connection to the providers of goods and services mentioned on this page and may be compensated when you purchase from a provider. You should always perform due diligence before buying goods or services from anyone via the Internet or offline.
Copyright © 2016 - Eram Enterprises Inc - All Rights Reserved