#1 Brain Rejuvenator, Speaker, Author and Master Health Activator
Julie Renee Special Offer
If the ancient sounds of mantra yoga and Sanskrit are calling to you, here is the program that is sure to bring you hours of reverie and divine connection.
The Sound of Truth is a collection of 15 Mantras, rare and extraordinary, taking you into an ancient place of spiritual connection and transformation to enlightenment.
Healing Illness
Connecting to the Divine
Drawing in Your Soul Mate
Clearing Debts
Manifesting Immediate Income
Removing Obstacles
Tuning into Love and Bliss
Burning off Karma
Purification
Transformation and Enlightenment
Connecting with the Primordial Sound
The sound of truth offers the path of movement through the ancient practice of repeating words that are set at the vibration of what they are. English is 12% true. It is a language of description. Sanskrit is the language of truth as each syllable forms the essence of what you are saying, giving great poetry to the properly pronounced words and mantras. These are beautiful and blissful, you will feel connected to both your higher self and to the Divine as you incorporate these into your daily life.

---
These are the 15 Mantras you get in this Package
Mantra 1

Tryumbakam Mantra
Mantra 4

Om Gum Shrom Kespra
Mantra 5

Om Gum Rena Mochena
Mantra 7

Saraswati Mantra
Mantra 8

Om Sri Hanumatae Namaha
Mantra 9

Opening Mantra Invoking Lord Ganesha
Mantra 12

Om Namo Bhagavate Vasudevaya
Mantra 14

Ragupati Raghava Raga Ram
"When I heard the Tryambakam mantra I couldn't stop listening to it and went into a trance like state. When it stopped I wanted more so heard it again and again. I couldn't get enough of it. The first morning I felt happy and detoxed from within. I have also been listening to Om Gam Ganapataye Namah for removal of obstacles as feel stuck. I listen to this for 30 minutes and can't get enough of that either. For some reason I feel the Ganesh mantra soothes I seem to be turning into a mantra junkie!"
~ Naina Patel
"I have been enjoying the beautiful Mantras!"
~ Love and Light Joanna
"Tryambakam Mantra BEAUTIFUL!"
~ Chris Cornelissen
"I listen everyday and have on as back ground during training for my new job. The mantras are calming, powerful and shift the energy depending on which one I listen to. I am addicted to listening"
~ Anne xoxo
"I am of Indian Decent and have been around the temples, but when I heard these beautiful mantras sang with so much love they are like no other. I have been playing them night and day, reveling in the love!"
~ Saragini
"Absolutely Beautiful, Sensational and Brilliant! I am Grateful!"
~ Randy
"I love The Sound of Truth program. I listened to all the mantras and felt very light and uplifted. It was very strong sensation in my 3rd eye and crown chakras. My 3rd eye chakra was pulsing, and I felt the opening of crown chakra as well. I like the format of the program. Very good and accurate description of the mantras. Also I like that you can download each mantra in 4 minute and 60 minute length. And certainly, I love Julie Renee's voice. It is so calm and very powerful at the same time "
~ Snezhana
"Your voice chanting the Ganesha mantras is SUPER BEAUTIFULLY Divine! I LOVE it!! Thank you, I shall chant along but first will listen to enjoy your beautiful voice ....it evokes something - subtle strength, and faith. Ganesha has been on my mind and showing up a lot lately.... "
~ Love Ashwarya Kuala Lumpur
Note: All 15 MP3s are in Digital Format. Link to download the MP3s will be sent to you immediately upon purchase. No CDs will be Shipped. 
**UPGRADE**


Include  Discovery ~ Quantum Activations 4 Part Series!
I know you are anxious to get started on your personal activations and in this fantastic Discovery ~ Quantum Activations 4 part series we will be getting to your concerns right now! The group calls and clearings can and often are even more powerful then the one to ones as the filed is amplified a hundred fold while clearing all participants rapidly and efficiently!
Discover what holds your back from your fully self expressed life  and activate your best life with Julie Renee in this powerful four hour program!
Your Breakthrough Sessions Include:
Session 1 ~ Money blocks The most asked for clearing! We will cover self esteem, worthiness and being able to truly receive. And we are pulling out all the stops for you to have a huge breakthrough in this amazing 60 minute clearing!
Session 2 ~ Love and Relationships are a hot topic as we move into the month of love! Lets get you right with yourself and then with the ones you love and the ones you hope to love and we clear away muddle and funky baggage and free you to experience love divine!
Session 3 ~ Weight loss  ~ Digestion have you been concerned about those extra pounds, or do you struggle with bloating and irregular tummy stuff. We will touch on metabolism in this incredible hour too!
Session 4 ~ Vitality, Chronic illness, Auto Immune and Pain are the topic of our final week. And as you heal the internal issues around love and abundance, meet your self esteem and weight issues you are ready to release issues around chronic illness and pain. Let's set you up to feel wonderful every day!
I promise you huge shifts from this very effective program.
15 Mantras
Plus
4 Part Discovery Quantum Activations Series (Worth $800)
Note: All 15 MP3s are in Digital Format. Link to download the MP3s will be sent to you immediately upon purchase. No CDs will be Shipped.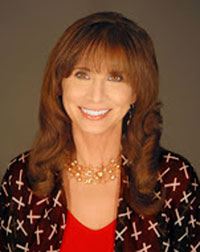 Julie Renee Doering is the World's Number One Master Health Activator
She is a Mentor, Speaker and Author. Mentoring ambitious women leaders who refuse to play small but are being held back by exhaustion and fuzzy brain to regenerate their brain and play full out again.
Surviving atomic bomb testing, multiple cancers, a wheelchair and death itself. Her unique gift of healing defines the energy-science of Cellular Quantum Mechanics; how to regenerate the body. Julie Renee Doering is the worlds number One Master Health Activator.
She is the author of the groundbreaking book 'Your Divine Human Blueprint.' The 100% You Formula, Awakening the Healthy American and Balance Your Life Now. Her unique gift of healing defines the energy-science of Cellular Quantum Mechanics. (she has defined the way to regenerate the body from the cells on up and does it with ease). Recognized for leadership, given the 2010/11 National Association of Professional Women's Woman of the Year Award and received Powerful Women International's Global Leadership Award in 2012. Presented an honorary ordination by Asclepion Church for her spiritual presence, generosity and wisdom. Julie Renee Speaks on some of the world's most influential stages. And is a 'transformational speaker'. She has been featured as an expert in CBS, Unity FM, Rock Star, IHeart Radio Television including Raw, New Era Healing, A Forum on Spirituality. LA Talk Live with Suzy Pruden and had articles in Spirit Seeker, 11;11, Holistic Fashionista, Accomplish magazines. And on many other media sites programs and forums. An expert meditation instructor, she shares the hidden secrets of regeneration and renewal through meditation and techniques using quantum energy. With her transformational game changing skills she provides an integrated fast track for manifesting, holding, and growing abundance, health, beauty, and wealth.
DISCLAIMER: The information on this site is not intended or implied to be a substitute for professional medical advice, diagnosis or treatment. All content, including text, graphics, images and information, contained on or available through this web site is for general information purposes only. Please see a medical professional if you need help with depression, illness, or have any concerns whatsoever.
WE DO NOT OFFER MEDICAL ADVICE, COURSE OF TREATMENT, DIAGNOSIS OR ANY OTHER OPINION on your conditions or treatment options. SERVICES OR PRODUCTS THAT YOU OBTAIN THROUGH THIS WEBSITE are for information purposes only and not offered as medical or psychological advice, guidance or treatment.
CONSUMER NOTICE: You should assume that From Heartache To Joy has an affiliate relationship and/or another material connection to the providers of goods and services mentioned on this page and may be compensated when you purchase from a provider. You should always perform due diligence before buying goods or services from anyone via the Internet or offline.
REFUND POLICY: Please know that in order to honor the Law Of Energy Exchange, all exchanges need to be fair energetically. We love and honor all of our valued listeners and speakers. We are happy to offer a no questions asked, 30 day Money Back Guarantee to our customers to help them decide if a certain product works for them or not. However, in order to honor our speakers and their hard work we can only offer refund on one package for every customer per 90 days. Multiple refunds by same customer within 90 days will not be accepted. If speaker's offer involves personal sessions, then guarantee will be voided if the session has been availed. Additionally all refund requests should be sent within the 30 day guarantee period. We thank you in advance for respecting the energy exchange.
Copyright © 2016 - Eram Enterprises Inc - All Rights Reserved