Wait! Check out this Incredible Offer!
If you like CBD then you will LOVE this!
The Most Unique CBD in the World!
Very, very Limited Quantities! Only 50 bottles Available!!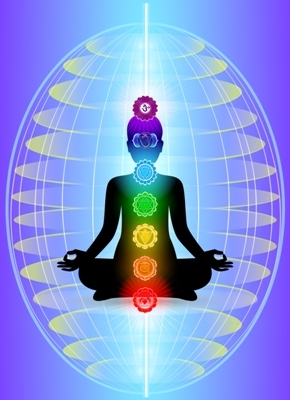 It takes 7 weeks from Farm to bottle to deliver this One of a Kind CBD tincture! Once the organic Cannabis Sativa is delivered, the plant is put into a sacred chamber and prayed over for 7 days, while Scalar energy is downloaded with the frequencies of a full body balance including hormones, glands, organs and more!
The process goes through each chakra, bringing Life Force Energy to each layer of the body, mind and spirit. This allows the body to regenerate and resonate with the frequencies needed to support healing and well-being.
The CBD molecules are then abstracted and added to Organic Olive oil where it will absorb for 6 weeks, but We Don't Stop There!! ORMUS Elements are added to the oil creating a Life Giving Miracle!
What Makes us Different from any other CBD line?
Some of the unique processes that are used to create Infynite Gold CBD line are most unique in the world!
We take the CBD derived from hemp molecules and blend it ORMUS elements. The ORMUS boosts the healing properties and advances life force energy.
We then take the cannabis plant and break it down to the mono-atomic level.
Bringing the elements to the mono-atomic level allows the healing elements of the plant to fully absorb into the bloodstream. Mono-atomic elements are uncompounded atoms.
The periodic table of elements consists of the "transition elements," meaning they can transform from metallic to monatomic through specific methods. When an atom exists in the monatomic state of separate atoms, it holds properties that have superconductive effects on human body. The properties of monatomic elements make it possible to safely ingest them and achieve amazing benefits for general well-being.
It is then put it into a spin state allowing it to express the intelligence of THC.
When an element is put into a spin state it enhances the healing properties of the entire plant in an energetic form and builds Life Force Energy. The superconducting properties of atoms in this state transform the body at the cellular level allowing the healing properties of THC in the cannabis plant to be accelerated into an energetic state, and supports healing on a higher level than if it were in its original form.
Then Scalar energy is downloaded into the products allowing the THC to express all it's properties without it altering mood or showing up in the bloodstream!
THERE ARE MANY Benefits of USING Scalar Charged CBD! Cure The Incurable! Could the cure be Energy?! When Scalar energy is downloaded into the products it allows the THC to express all it's properties without it altering mood or showing up in the bloodstream. Scalar Energy is a subtle energy that can be harnessed to promote healing by increasing energy of the cells.
When Scalar Energy is imprinted onto CBD molecules, it transforms them from unstructured to structured,or LIVING molecules. When consumed, these molecules restore the balance of the body at an optimal level, supporting the increase of immune function, reduces inflammation, and promotes overall wellness.
Enhance your Life Force Energy while healing on the highest level!!
***PROPERTIES OF SCALAR ENERGY are NON-LINEAR AND NON-HERTZIAN. THIS ENERGY FORM HAS THE CAPACITY TO CARRY THE INTELLIGENCE OF HEALING that DOES NOT DECAY WITH THE PASSING OF TIME OR DISTANCE. THIS IS HEALING OF THE FUTURE!!
A small amount of Nano Gold is added to bring all the ingredients into the cells. Nano Gold is in a small particle giving it the ability to allow the body to absorb all the healing benefits of the plant.
With advanced Molecules of the HEMP plant, these products are designed to support and repair the cellular structure so that the repairing can begin from the inside out.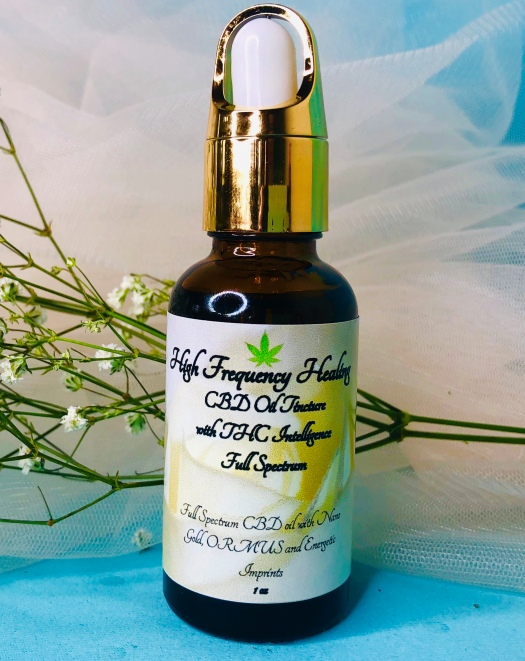 This high quality all natural Hemp (CBD) oil is Full Spectrum with THC Intelligence. Enjoy all the benefits of the full Cannabis plant (THC and CBD) without the side effects or mood alterations! We add Nano gold so the Cannabis Sativa can fully absorb into the bloodstream so you can get all the benefits out of each bottle. ORMUS Elements are then added to give you cutting edge technology that scientist are finding repair DNA and speed up healing! ***These statements are not medical advice.
Ingredients: Cannabis Sativa, Persea americana, Nano Gold, ORMUS, Cymbopogon, Energetic Imprints of full spectrum Cannabis Plant, HGH, Stem Cells, Repaired DNA and RNA, repaired telomeres. Small amount of alcohol may appear through abstraction of CBD molecules.
Directions: Place 2 to 3 drops under your tongue or on the inside of your wrist at the pulse points 2 to 3 times daily as needed.
Exclusively For FHTJ Community for $197

SAVE 43% On This Page Only!
FOOD AND DRUG ADMINISTRATION (FDA) DISCLOSURE: None of the products listed on this website have been approved by the FDA and are not intended to diagnose, treat or cure any disease or ailment. Always check with a physician before trying any new dietary supplement, medicinal herb or botanical extract.
**I understand the statements regarding these products have not been evaluated by the Food and Drug Administration. This Product is not intended to diagnose, treat, cure or prevent any disease. Results from products may vary. These items are not intended to cure, treat or prevent any diseases.**
"I can say definitively that Infynite Gold has caused a significant reduction in my pain and inflammation, as well as vast improvement in my mood and ability to get restful sleep."
"Due to the severity of my condition, I began using the Infynite Gold CBD products frequently throughout the day. Within a week, I noticed a significant reduction in pain and inflammation in my hands. When I had intermittent acute pain or muscle spasms, the product would give me prompt relief. I began sleeping much better and my mood improved greatly.
I had tried another CBD product before Infynite Gold, but quit taking it since it didn't seem to give me any relief. The Infynite Gold CBD products are high quality, and I find them to be highly effective!"
~ Lisa W. - WI
DISCLAIMER: The information on this site is not intended or implied to be a substitute for professional medical advice, diagnosis or treatment. All content, including text, graphics, images and information, contained on or available through this website is for general information purposes only. Please see a medical professional if you need help with depression, illness, or have any concerns whatsoever.
WE DO NOT OFFER MEDICAL ADVICE, COURSE OF TREATMENT, DIAGNOSIS OR ANY OTHER OPINION on your conditions or treatment options. SERVICES OR PRODUCTS THAT YOU OBTAIN THROUGH THIS WEBSITE are for information purposes only and not offered as medical or psychological advice, guidance or treatment.
CONSUMER NOTICE: You should assume that From Heartache To Joy has an affiliate relationship and/or another material connection to the providers of goods and services mentioned on this page and may be compensated when you purchase from a provider. You should always perform due diligence before buying goods or services from anyone via the Internet or offline.
REFUND POLICY: Please know that in order to honor the Law Of Energy Exchange, all exchanges need to be fair energetically. We love and honor all of our valued listeners and speakers. We are happy to offer a hassle free, 30 day Money Back Guarantee to our customers to help them decide if a certain product works for them or not. However, in order to honor our speakers and their hard work we can only offer refund on one package for every customer per 90 days. Multiple refunds by same customer within 90 days will not be accepted. If speaker's offer involves personal sessions, then guarantee will be voided if the session has been availed. Additionally all refund requests should be sent within the 30 day guarantee period. We thank you in advance for respecting the energy exchange.
Copyright © 2019 - FHTJ - All Rights Reserved