Why spend your time and money learning new techniques when you could Easily and Effortlessly Tap into your Internal Powerhouse and FULLY THRIVE RIGHT NOW?

Practitioners of Meditation, Visualization, and Seekers of all ages and walks of life have one goal in common: creating a better life and world for themselves, their family, friends, and their loved ones.

Across the planet, millions of people just like you are waking up to a whole new realm of consciousness.
Why do some people experience huge transitional shifts, while others are still seemingly stuck in a life struggling with money, relationships, careers, and health, while feeling unfulfilled and searching for purpose?
The Answer Lies within Frequency
Jarrad Hewett, #1 International Best-Selling Author, frequency expert, and founder of the QTFM program, has created the most mind-blowing, ground breaking, paradigm shifting experience you'll ever have.
In just minutes a day of listening to these powerful frequencies, this program will connect you to the magnificent vibrational power of miracles.

Imagine total release, healing, clarity, support, abundance, and so much more at every single level of your being.

How could your life change with 52 Powerful Frequency Treatments designed to transform and heal every aspect of the Body, Mind & Soul?

...and what if you could receive this treatment simply by listening to music?
What a Difference a Year Makes!
Tens of Thousands of people experienced Jarrad's 52 Week Frequency Challenge and experienced first-hand what a difference these healing and calming tracks made in their daily lives. And now…


Through this Special From Heartache to Joy Offer,

Jarrad is bringing us an entirely new year of healing, abundance, flow, support, encouragement, expansion and so much more through this ALL NEW Vibrational Sound Therapy Program!

Jarrad has created this TOTALLY NEW COURSE building on the huge gains and momentum of the first Vibrational Sound Therapy Program, and incorporated new technologies and cutting edge vibrational science to help you stop existing, and START THRIVING!
Welcome to Vibrational Sound Healing…
In your home or office, whether alone, with people, even at a party, or with loved ones, you will be able to listen to beautifully inspiring and moving music, while being cleansed, bathed, and propelled into a state of Divine Grace and Pure Love while listening to some of the most supportive, loving, regenerative, healing, and potent Musical Frequency Journeys offered to date.
Are You Ready to Change Your Life?
Using his own Proprietary Quantum Technology Frequency Method in conjunction with scalar machines, energy meridian transmitters, and personal sound vibration devices, Jarrad has layered frequency upon frequency into this amazing 52 week program! The frequencies are
SO POWERFUL

that it takes him several days just to produce each track!

Each week, you'll receive an email from Jarrad with a BRAND NEW Power Packed frequency track layered with THE MOST potent and powerful energy you've ever experienced.

Set to music, these multi-layered tracks have been changing the lives of people across the planet, no matter their belief!
EVERYTHING is Energy - therefore, EVERYTHING has an energetic frequency!
Your life is the product of millions and millions of frequencies - just like a symphony is the product of thousands and thousands of musical notes.

Jarrad's frequency tracks are like giant tuning forks that vibrate through your entire energy field, changing your resonance and bathing you in the frequencies so that the life you are experiencing is a match to the vibrational symphony of Love, Joy, Peace, Abundance, and more, contained in each track!

We know that everything is energy, and many of you have heard healers discuss how important hydration is - as water is a conductive element through which energy is able to move and flow. It is also known in many circles as the giver of life... so, all around, water is a pretty cool thing. We're also something like 70-80 per cent water - which in a neat "coincidence - matches our planet, which is also made up of a large percentage of water. Our environment is also water (the clouds and atmosphere), and if we go into our cells, well, we may find that we are even more water than previously thought.
Look at HOW MUCH Frequency Effects Us?
This video by Dr. Masaru Emoto, shows how consciousness (energy/vibration/FREQUENCY) effects and actually changes the molecular structure of water – and what are we?
And it's not just water that scientists are beginning to notice being effected by frequency.
Here is another POWERFUL video showing the effects of frequency:
This gives an excellent idea of why so many of you feel so amazing when doing energy work, meditating, and listening to these cleansing journeys. If these frequencies can change the structure of water (and what are we?) as well as re-organize physical matter (the salt in the video above),
WHAT COULD THE MIRACLE OF FREQUENCY DO FOR YOU?
Greater connection and peace of mind along with an ability to focus and harness your energy so that you can Create a Life of Abundance and Ease.
Easily and Effortlessly Reprogram and Transform your Holographic Template allowing unprecedented access to the conscious and subconscious mind, thereby creating non local transformation and

healing at every level.

A deeper and better understanding - at the conscious and subconscious level - of how creation and your body really work.
The ability to naturally attract people, foods, and situations with a higher, more healing frequency, bringing your life, world, and body into balance.
Empower your subtle energy bodies and subconscious mind so that you can create the most effective and customized self-directed healing and change.
Soothing and Energetically Uplifting Healing Treatments that take just minutes, that can be your much-needed spa break, getaway, or pick-me-up in an otherwise hectic, stressful, and busy world.
ARE YOU READY TO EXPERIENCE THE POWER AND POTENTIAL OF PURE FREQUENCY?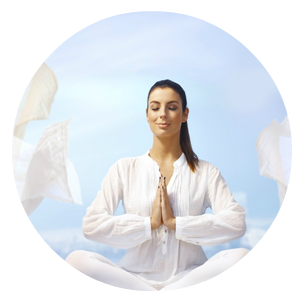 Now, just by listening to this deeply healing Vibrational Sound Therapy,
YOU TOO can feel the LOVE and CHANGE YOUR WORLD!
If you choose the weekly track option – designed to give you one track a week each week for the next year! – you'll immediately get some of the MOST REQUESTED TRACKS as well: including the all new tracks for PMS, Menopause, Weight Loss, Cravings and Addictions, Men's Health and Virility, Yeast and Candid Cleanse…
And those are JUST THE BONUS TRACKS!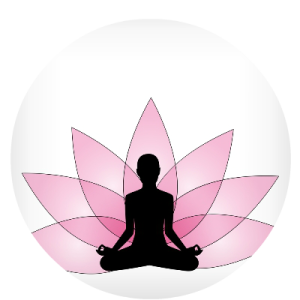 This year, we have tracks for the brain, the eyes, new jobs, psychic abilities, astral travel, and so much more!!
Whether you've participated in Jarrad's past programs or are brand new to the experience of energy healing through sound, this program has everything you need to experience the next great level of awareness, love, freedom, and creation – starting off with a track specifically designed to clear genetic beliefs, core beliefs, karmic ties from past lives, present lives, future lives, and in between lives, as well as clearing all of your auric fields and physical space of fears and lower vibrational energies. It's capped off with rejuvenative scalar energy for maximum capacity and cellular regeneration… and that's just the starting point!
From very concrete energies like attracting a new job, getting a raise, and the all new Beauty Package with you thing frequencies that will knock your socks off, to chronic fatigue syndrome and the more "woo" like out of body experiences, and levitation, this program has it ALL!
One Chakra track alone has an entire crystal library of over 20 gems.
This is literally
THE MOST POWER-PACKED PROGRAM JARRAD HAS CREATED TO DATE!

These tracks were created to take you to the next level in every single aspect of your expansion and creation in every category: physical, mental, spiritual, chemical, cosmic, etheric, and beyond!

And That's not all. You'll also get…
**********************************************************
Here's What People Just Like You Are Experiencing
Through the Magic of These Tracks:
**********************************************************
"I've been a Reiki practitioner and energy healer for years, and just three minutes into this first track felt like I'd just experienced hours of healing work! Totally amazing!!"
~ Janet
"These tracks are flipp'n off the charts!"
~ Jeni
"Simply amazing & peaceful energy at the same energy time. Thank you Jarrad!"
~ Jemma
"Thank you so much for these beautiful and powerful Divine tracks - I am beginning to feel my true essence ... I am infinitely grateful."
~ Sylvia
"I had chills and lots of light coming in my crown chakra on my first listen during the second track...I have many children that come to my home and have been sharing the frequencies with them and LOVE to watch their energy shift! I am grateful!"
~ Liz
"I especially love the fact that I have a TREASURE CHEST of my own personal private frequencies, and I have them for the rest of my life! What a wonderful Divine Resource."
~ Colleen
"These are way beyond and above what I ever could have expected. They are so "moving" in many ways. My energy went BAM. (That's good!) Blessings and More Pure Love to you all through the New Year.Hugs and Love."
~ Elizabeth
"Thank you sooooooooooooo... much Jarrad, I've been listening to all the tracks, blissing-out and feeling buzzed! Yeah, what a great way to start the new year!"
~ Zoie
"All my fields....emotional, mental, spiritual, physical, energetic...felt amazingly calm, peaceful, balanced, harmonized, and centered... that feeling & state, of being in Divine Flow with everything around you! Thank you bunches Jarrad!"
~ Regina
"I love this track, I held off listening for a few days until I felt hydrated and then played it really loud. It's so expansive and exciting... currently it feels like the excitement of being a child on Christmas morning to find it snowed overnight and everything is clean and pristine, full of magic and sparkles."
~ Lorna
"I'm in awe of the connection I experience"
~ Sophie
"For me, this track is like a lullaby...warm and cozy."
~ Mary Ellen
"I heard the Balance of All Energy track for the first time on the live Ultimate Gift call on Dec 30th. When Jarrad played just a few seconds of the track at the beginning of the call beautiful tears of such love joy and gratitude flowed and my heart opened fully and completely I became so present felt like I was "home" deep within myself."
~ Judy
"I felt all my chakras open up, the left and right hemispheres of my brain balanced, my spinal cord opened up ... there was a shift in my kundalini channels, especially to the left of my spine. My right hemisphere was definitely activated too. Lots of energy around my crown and back heart chakras. Oh, and my aura felt so crisp and clean afterwards ...And this is week 1? Again ... WOO-HOO!"
~ S.D
"I have spent the last couple years, and thousands of dollars, purchasing program after program, searching for the answers, hoping and praying this is going to be the one, with no major break throughs until now. My search is over and my life begins. Jarrad is the real deal!
Thank you, Thank you, Thank you…. I am now living life instead of just existing.....Forever grateful and grinning from ear to ear"
~ Debbie in New Brunswick Canada.
"There is nothing more priceless than feeling long lost pieces of my heart returning home to me after so long."
~ Rebekah Osorio
"I have done years of work in this field and have never ever so profoundly and quickly shifted so much in my life. Trust me it will be the greatest investment you can take for yourself and for those you love around you. Your life can be all you want it to be - I'm experiencing this myself first hand because of this program - and I know you can too!"
~ Melissa
Yes, I want to Participate in This Amazing Journey!
Begin Today with your first Frequency track!

These tracks are valued at $35.00 each, making this package well worth over $1,800.00!!

Sign up today, and you get an entire year's worth of frequency work and a complete Frequency Track Library for just one single payment

Of $197 FOR THE ENTIRE YEAR!!
Order Today and you'll also receive these SPECIAL BONUS Tracks with your first download dealing Specifically with:
Weight Loss
PMS and Hormone Balance
Menopause
Men's Health and Virility
Addiction and Cravings
Yeast and Candida
Plus,
Order NOW

, and you'll get the

Silent Frequency Only Tracks

with your Purchase
These tracks Double the Value and You Get Them Absolutely Free!
Make the Commitment to Making 2015 The Best Year Ever!
Gain Access to The Next Level of Conscious Evolution by Accessing Deeper Parts of You and Experiencing a Life You May Have Only Ever Dared to Dream About!
Receive a new life changing frequency each week for 1 year!!
This year, I'm going REALLY in-depth describing the frequencies, so the emails will be quite involved! I'm not holding anything back!!
Or,
You Can Purchase All 52 Tracks Right Now
for just $247!
 Live Free with the ULTIMATE in Transformative Energy Technology!
Mild Caution: The Energy in these tracks is EXTREMELY potent. Please use caution when listening and DO NOT use motor vehicles or operate heavy machinery while listening. Listen to your body, and make sure and hydrate. Water is a conductive element, and as you raise your vibration, you may notice yourself dehydrating. I do not recommend listening to these tracks more than once in the first twenty four hours. Give yourself time to integrate the energies and see how your body responds. Over time, as your frequency raises, you will be able to hold more and more of the vibration and listen as often as you'd like.
Join The 52 Week Frequency Challenge Part 2, Today!
Option one
Discount: 89% Off
Total Package Value $1800
From Heartache to Joy Special Offer
$197
**Delivered weekly**
30 day Money Back Guarantee
Option Two
Discount: 86% Off
Total Package Value $1800
From Heartache to Joy Special Offer
$247
**Get all 52 tracks NOW!**
*These statements have not been evaluated by the Food and Drug Administration. This product is not intended to diagnose, treat, cure or prevent any disease. If you are pregnant, nursing, taking medication, or have a medical condition, consult your physician before using this product.
Disclaimer: The entire contents of this website are based upon the work and opinions of Jarrad Hewett, unless otherwise noted. The information on this website is not intended to replace a one-on-one relationship with a qualified health care professional and is not intended as medical advice. It is intended as a sharing of knowledge and information from the research and experience of Jarrad Hewett and his community. For legal purposes, you acknowledge by ordering that these tracks are for entertainment purposes only. Jarrad Hewett encourages you to make your own health care decisions based upon your research and in partnership with a qualified health care professional.
DISCLAIMER: The information on this site is not intended or implied to be a substitute for professional medical advice, diagnosis or treatment. All content, including text, graphics, images and information, contained on or available through this web site is for general information purposes only. Please see a medical professional if you need help with depression, illness, or have any concerns whatsoever.
WE DO NOT OFFER MEDICAL ADVICE, COURSE OF TREATMENT, DIAGNOSIS OR ANY OTHER OPINION on your conditions or treatment options. SERVICES OR PRODUCTS THAT YOU OBTAIN THROUGH THIS WEB SITE are for information purposes only and not offered as medical or psychological advice, guidance or treatment.
CONSUMER NOTICE: You should assume that From Heartache To Joy has an affiliate relationship and/or another material connection to the providers of goods and services mentioned on this page and may be compensated when you purchase from a provider. You should always perform due diligence before buying goods or services from anyone via the Internet or offline.
Copyright © 2016 - Eram Enterprises Inc - All Rights Reserved