How To Finally Get Rid Of All Negative Entities, Negative Influences, Negative Energies, If You've Been Plagued With Them So Far.
Do You Experience Any Of These Signs Or Symptoms?
Feel exhausted and have low energy

Unexplainable pains in your body

Difficulty in concentrating or loss of focus and memory

Irritability and short temper

Depression

Excessive anxiety and insecurity

Sexual indifference

Stagnated in your profession

Loss of interest in studies or career

Financial problems

Relationship issues
Do You Feel Your Problem Won't Go Away Or Is Getting Worse?
Does it feel like you've tried everything, affirmations, therapy, you've even made a gratitude list... but instead of feeling positive and joyful, you're feeling angrier and angrier that nothing seems to be working, and you can't see any way out?
Who's controlling your life - you or entities?
Entities can become thought forms. They can mess with how you see life, how you feel about reality. So a perfectly good situation can suddenly become scary, negative, angry or fearsome for you, and it's actually negative entities or implants.
Entities can be minor energies, lost souls or they can be something truly evil. No matter what they are or where they came from, they are not to be feared. We human beings are directly connected to creation energy and are immensely more powerful than any entities that do not have a body. Whatever type of entity or negative energy may be in your field, they can be easily removed, and you can learn how to keep your energy field clear.
So if you feeling angry, frustrated, have almost lost hope that things will get better
How To Clear Up A Problem By Removing Curses And Negative Entities And Repairing Energy Leaks
The Spirit Enlightened Process checks for and clears negative influences attached to any problem. This process is for anyone wanting to transform a problem or area of low vibration.
Most of us are intent on raising our energy or vibration, but for many of us there is something in the way. Have you noticed that the higher the vibration the better things get; the lower the vibration, the worse things get until sometimes it seems you are in a downward spiral from which there is no escape? Have you ever found yourself repeating a behavior, even though a part of you is asking, why am I doing this? You don't change because negative entities are lowering your vibrational frequency, making it impossible for you to be vibrantly alive, healthy, joyful, and making your own choices.
If your energy field is not intact, if it has holes, tears or ruptures from attacks or curses, from traumatic events or other causes, it is impossible for you to maintain a high vibrational level.
Gary Pincus can identify and clear energy leaks, drains, cords, and any negative entities. His skill and the field of the Spirit Enlightened Process are so powerful, you'll be able to reframe your entire life, so that each time a new challenge arises you'll have the means to transform yourself to a new divine reality – creating and living your dream life.
Do you have a problem that won't go away or doesn't seem to get better?
Is there a person, place, event or situation that is using more energy than you have to deal with it?
Remote Clearings Lead To Feeling Vibrant, Lighthearted And Free
"I want others to know that the work that Gary does is very powerful and "enlightening." He has performed clearings for me remotely numerous times and I have always felt better and freer. In my most remarkable experience he lifted away some very heavy energy that was keeping me so completely drained that I could hardly function. Within an hour of the clearing I was feeling vibrant, light-hearted, and free! He is a very compassionate, loving and kind being and I am grateful for his presence in my life."
~ Holly Timberlake
Gary Pincus's Mission Statement
I create a world of Enlightenment and joy by being compassionately present and holding a container of the highest possible vibrational frequencies.
Are You Ready To:
Remove any negative entities
Identify, clear, and seal leaks in your energy field
Learn how to be fully in your body
Fill yourself up with positive energy
Block negative energies from affecting you
Remove anxiety and feel safe quickly
Reprogram your physiology so a difficult situation becomes part of your strength
Transform situations with difficult people
Receive more money
Clearing Negative Entities Leads To Addiction-Free Lives
"Gary literally saved my life, and the lives of my family, children, and grandchildren! I had experienced too many traumas in a short time with family members with addictions, and had little energy left to do my own life. I would lay in bed overwhelmed, and depressed. Gary stepped in and cleared me of negative entities, cleared the house, restored my energy field, then started to restore my energy. The first day of work I felt this beautiful white light come in, and I began to have hope. As my energy began to build, Gary cleared all family members, especially the ones dealing with addictions. As my energy returned, and the house and family members were cleared, the family members began to cooperate, the two family members who were struggling, are now addiction free!!! Thank you, Gary, for turning around a serious family crisis! "
~Robin N. Trainor

Powerful Energy Creates Safe Space For Resolving Issues
"Gary's powerful energy immediately surrounded me and helping me to feel safe. He guided me to expand and then send Unconditional Love Source Energy to a very pressing personal issue I was dealing with. Gary worked with me patiently on this issue and by the end of the session I felt a shift in the energy of the issue. About two weeks later, the issue resolve itself without much effort from my part. What amazing work! Thank you!"
~ Jade-Yin Hom
Blocked Energy Released – Unexpected Money Received
"Gary created and held such a compassionate and nurturing space for me that I allowed myself to be vulnerable. This opened a doorway through which he assisted me in identifying the source of a block that I was unable to recognize. I was able to process deep emotions which led to an incredible healing of trapped energy. I felt a cool tingling down my right shoulder and arm where my muscles had been painfully contracted as the blocked energy was released.
I came to a place of ease and confidence regarding the enormous changes that are going on in my life. Later that day, I was able not only to move forward and accomplish more in one day than I had in a week, but did so enthusiastically. I not only found my ideal home, but had some unexpected money come to me as well that very day!
I cannot thank you enough, Gary. You helped me get my energy back, and I'm moving forward with ease and joy. I am so very grateful. Many Blessings to you!"
~ Maureen Marie Damery

Your Owner's Manual for Life
The universe wants to give you what you want in your heart. Gary's Spirit Enlightened Process helps you to align so that miracles happen.
Gary Pincus works with Source Energy (Unconditional Love) and with angels and Ascended Masters to create a loving and compassionate field of energy so that transformation can happen NOW. With love and light, Gary works with his total higher self to release any negative entities he finds and send them to the light so they can transform into their own higher potential.
His clients have reported feeling calm, peaceful and expanded after a session. Results include receiving additional and unexpected funds, sometimes immediately; finding new housing; family members and co-workers stopping fighting; addicts creating sobriety; finding divine soul mate; removing curses; being sentenced to probation when attorneys say to expect a long jail term; chronic pain disappearing; and a renewed desire to live, grow, and generally feeling more vibrantly alive and joyful.
Entity Clearing Brings Four New Clients Within Ten Hours
"Gary Pincus knows how to create money magic!! Within ten hours of a Money Breakthrough session with him, I had four new writing/editing clients – all wonderful people and projects. He is a compassionate listener, yet always able to cut through the muck in a hurry and bring me back into alignment with the magnificence of the Universe. I am abundantly grateful to Gary and recommend his services highly."
~ Mary Langford, The Writer's Midwife
Sessions Support Grieving Process And Generate Feelings Of Inner Peace And Calmness
"I've known Gary for over 12 years when we met at a transformational workshop in 2005. He has a thirst for his own personal development as well as sharing his learnings with others who are also interested in seeking their own growth. As the past years have evolved, Gary has stayed connected with me, especially during my trial of grief when I lost my loving husband over five years ago. He would generously gift me sessions to support my grief. He is a patient listener and when I am done with a session – actually anytime I speak with him – I feel much peace and calmness surround me and within me. Thank you, Gary, for being in my life. You're a man full of much LOVE."
~ Debbie Webster-Wood LMT
Below Introductory Prices are for Limited Packages Only!
This is not currently offered anywhere else and will never be offered again at this price.
Savings : 78%
Total Package Value $460
From Heartache to Joy
Special Offer
$97

Golden White Light Meditation

Charging Candle with High Vibrational Frequencies

Nighttime Clearing & Energy Upgrade
Savings: 75%
Total Package Value $700
From Heartache to Joy
Introductory Offer
$177
Golden White Light Meditation

Charging Candle with High Vibrational Frequencies

Nighttime Clearing & Energy Upgrade

Two live 30 minute one-on-one sessions with Gary

Savings: 75%
Total Package Value $2000
From Heartache to Joy
Special Offer
$497
Golden White Light Meditation

Charging Candle with High Vibrational Frequencies

Nighttime Clearing & Energy Upgrade

Two live 30 minute one-on-one sessions with Gary

Vibrational Energy Uploads and Clearing Entities for 30 Days
Reaching Higher Vibrational Levels
Golden White Light Meditation - MP3
Feel the energy of the Spirit Enlightened process in this powerful and calming meditation. Connect to Source Energy and use this field of Unconditional Love and infinite possibilities to release triggers and manifest your deepest desires.
Golden White Light Leads To Removal Of Entities And Healing Of Frequencies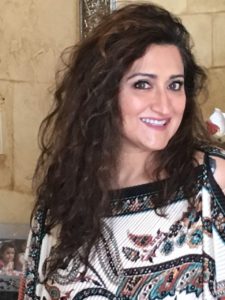 "While working with Gary, I told him I had been attracting some female bullies recently. He scanned me for entities and began bringing in a field of high vibrational golden white light. I felt a presence that was making me nauseous. It felt like a black bug in my esophagus. Using the energy of the field Gary created and my own energy, I commanded it to be gone and it left instantly, leaving me with a feeling of relief and calm. Thank you, Gary, for your gift of healing frequencies and removing entities."
~ Eram Saeed, From Heartache to Joy
Meditation Leads To Feeling Balanced And Centered Energetically, Emotionally And Spiritually
"Recently, Gary Pincus shared with me his golden white light meditation recording. I was struggling this week with a couple of issues. First, being physically ill and still not feeling well, including lacking energy. Second, dealing with an unusual sense of not being centered – of being off course and out of balance. One evening I took the time to experience Gary's golden white light mediation and it was an incredible experience. (While I have done guided meditations before, I never know to what degree the meditation and experience will land for me.)
Gary's meditation experience was impactful and powerful. I most definitively experienced the white light during the meditation. I could also feel the experience in my body during the process and started to shake as if I was letting go of something or things. It was an unusual but comforting experience, knowing that I was letting go of things that were no longer serving me. When I finished the meditation experience I felt (physically) the best I've felt all week and finally had my energy back. In fact, I struggled to fall asleep that night (for the first time while ill) because I had so much positive energy back. Even more important, I was back to feeling balanced and centered energetically, emotionally and spiritually. I plan to re-visit the meditation experience this weekend to get another dose of this positive and healing mojo. I am deeply grateful to Gary for his gifts and his sharing of those gifts."
~ Jeff Nischwitz
Parkinson's Symptoms Subside And Connection To Higher Power Strengthened
"I find the MP3 empowering and nourishing. It lends itself to a strong sense of self and connection to a higher power. The energy and warmth projected by your words and voice enter through my scalp and permeate my body. My Parkinson's symptoms subside and the effect offers welcome relief. I listen to it twice a day and have come to look forward to and anticipate the soothing and healing quality. Thank you."
~ Regina Mushabac

You probably know that it is important to stay grounded. When we are connected to Earth's magnetic and electrical fields, we feel better and function better. In our busy lives, it's easy to forget to stay grounded. This MP3 has several techniques for staying grounded and connected to Earth's electric and magnetic fields so that you do not have a hole that can be filled up by negative entities.
Sessions Ground Energy And Resolve Social Anxiety
"Gary has an amazing gift for healing and balancing energy. His sessions have helped me tremendously ground my energy and deal with social anxiety. I highly recommend his sessions!"
~ London Holt
Create a protective shield that allows in beneficial energies and rejects any negative energies. Use this field as a container to hold the highest vibrational energies possible.
The meditation of Blue Light Shield Released the Suffering and enabled me to return to the deep, loving peace"
"I was gifted with an opportunity to listen to a healing meditation.
My friend was not aware that I had been suffering from some experiences of feeling emotionally attacked by a loved one and harassment of my family by a very disturbed person.
Turns out the meditation of Blue Light Shield released the suffering and enabled me to return to the deep, loving peace that I call home. Settling in, resting and sinking into essence was a natural result. Thank you Gary."
~ Patricia Diekman
Charging Candle with High Vibrational Frequencies - MP3
If you like to burn candles at home or at work, use this recording to charge the candles with the highest possible vibrational frequencies to fill your space with love and calmness. Enjoy feeling an increased sense of well-being, and watch people around you begin to interact at a much higher and more peaceful level.
Adding high vibrational frequencies to your drinking and bathing water is an easy way to get these frequencies into your body.
Silent House Clearing - MP3
This MP3 can help make your home a safe haven, free from negative entities. Create a refuge where you can rest, recharge and be inspired. This can be played continuously to raise the vibrational level at home or at work. People report profound changes in relationships with less conflict and they feel more in the zone and flow happens.
Clearing Energy From House Leads To Profound Healing…I No Longer Feel Dizzy, More Solid And Grounded
"During a spiritual community meeting at my home, I commented that I felt dizzy and light-headed. Gary said the house needed clearing and he volunteered to do it. After just a few minutes I felt much better--no longer dizzy, and more solid and grounded. I got an image of a large root or tube from my sacrum going deep into the earth. Gary's work was quick and effective and very much appreciated."
~ Meryl Hershey Beck, M.A., M.Ed., LPCC
House Gets Cleansed of Spirits And Other Entities Remotely
"Since I was a little girl, I have always been receptive to spirits and the energies that they carry. That being said, I was still a little skeptical of getting my house cleansed of spirits and other entities over the phone, but I was open to whatever had to be done. So when a friend told me about Gary and his work, I called right away. Our session took about an hour, and the second I got off the phone with him I could tell the difference in frequencies that my house was emitting. It was very calm, peaceful and inviting! The house remained in perfect order and carried no negative experiences for a long time. Six years later I was blessed with a beautiful baby daughter, and when she was six months old, I started to feel a heavy energy around us as well as in the room closest to hers. Given my previous experience with Gary, I didn't hesitate in calling him. Again, from the moment I got off the phone with him to current time, my house has been a natural ground and free from any negative presences. Gary has been a true blessing to me and I have called him for advice and his point of views on other aspects of my life. He is, in my eyes, a personal "ghost buster" and even more important, a loyal friend."
~ Autumn Acevedo
Use this MP3 to address any pain or discomfort in your body.
Disclaimer: Use of this recording is not to be a substitute for needed medical treatment.
Using Gary's Spirit Enlightened Process as well as frequencies from healing angels, this MP3 also contains powerful techniques for creating new master stem cells.
Pain Vanishes
"A horse stepped on my daughter's foot today. She was in considerable pain. Shortly after Gary worked on her, she was outside jumping on her trampoline. Thank you Gary! "
~ Julie Elizabeth
Severe And Lingering Pain Resolved In Just Two Sessions
"I was diagnosed with stenosis of the spine and due to the degenerative changes, I had back pain and in addition, I developed sciatic nerve pain on my right leg.
I had physical therapy several times that did not much help. I did not like to use too much pain medicine. I started to think the operation that the doctor suggested might be the last, only resort. When I mentioned my situation, Gary suggested it might help if he could work on me. Even though I was not very hopeful – because I did have treatments from some healers at the church to no avail – I agreed. He gave me two treatments. To this day I am painless, thank God and thank GARY. "
~ Bingul Malmberg
Nighttime Clearing and Energy Upgrade - MP3
Use this silent recording to enjoy a restful night's sleep free from anxiety, worries and nightmares. Remove negative entities to create room and freedom for more love and light in your life. Repair holes and tears in your energy field so you can "fill your bucket" and rise to higher vibrational frequencies.
Nightmares Disappear
"I was having nightmares, and I asked Gary Pincus to clear me. He removed negative entities connected to me. The nightmares disappeared immediately. Thank you Gary!"
~ Josh Masci

Two photos that you can download to use on your mobile device or computer, or print and hang in your home or office. The energies embedded in these photos can give you a lift at any time you need and will fill your home with higher vibrational frequencies.
From Heartache to Joy Special Offer $97

INCLUDES ALL OF PACKAGE A PLUS:
Two live 30 minute one-on-one sessions with Gary
And for a very limited time, Gary is giving away two sessions for the price of one. He wants to be able to check on your progress, reinforce anything that was
Upsell: If you feel that you can benefit from more time with Gary to allow you to work at even deeper levels, you can book two one-hour sessions instead of 30 minutes. Limited time offer, $277, only $80 additional. Normally this would be $400 just for the sessions. Only a limited number of sessions will be offered at this incredibly low price.
From Heartache to Joy Special Offer $197

INCLUDES ALL OF PACKAGE A & PACKAGE B PLUS:
Sometimes people who were prone to attract entities in the past may very well do so again. Gary can check on you daily to be sure you are clear of entities for 30 days. Gary will check on you daily, scan your energy field to ferret out any and all entities that may be trying to get back into your field. He will send you downloads of energy to:
Cleanse your energy field

Raise your vibrational frequency

Create protection so that entities cannot enter you

Create a new habit of being at a higher frequency and being shielded
Benefits of doing it for 30 days:
Imagine that your energy field is so strong you're like a fortress after 30 days
Even if you've been prone to attracting entities your whole life, by being this strong for 30 days, your entire physiology is going to adjust to a higher vibrational frequency.
Total Package Value $2,820
From Heartache to Joy Special Offer $497

Stuborn Imprints And Residual Negativity Cleared In Loving And Compassionate Manner
"I have been a spiritual energy worker for over 30 years and have cleared negative entities and attacks many times. I experienced an attack from a very strong-willed, not well-intentioned man a few years ago. I did much work to clear, release, heal and repair myself from this experience. Working with Gary Pincus was like talking with a good friend. He helped to release any final imprints or residual negativity in a loving and compassionate manner. It felt great to have masculine support for this final clearing. I highly recommend Gary's Spirit Enlightened technique to you. "
~ Rev. Dr. Debbi Brown
Gary Helped With Issues With My Lower Back..I felt Calm And Peaceful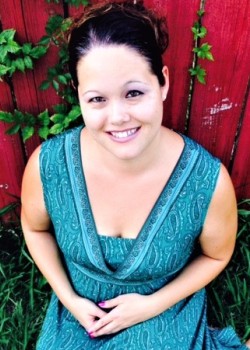 "I let Gary know I was having issues with my lower back hurting and my neck was really tight. I listened to the Physical Healing MP3 and I could feel a lot of warmth on my lower back and neck. I felt really calm and peaceful. I could feel the love of my Angels all around me sending me loving light and complete bliss. I felt as if I was having an energetic healing massage. I felt unconditional love radiating from my whole body. I feel energized and my body feels lighter than before. I would highly recommend Gary and his healing work to everyone. He has such a calmness about him. He soothes you and you can feel the compassion from him. He has a big heart."
~ Iona Flores
Gary Cleared 37 Negative Entities...
"Gary is one of the most genuine and pure energy workers I know. His technique was new to me and his reading/energy adjustment/ tuning was just in time and just what I needed. I have been a spiritual medium for years. After my son passed away 2 years ago, Spirit has pushed full throttle, with Spirits waiting to be in touch with their loved ones or just help crossing over.
I have been having a lot of extreme health problems. I landed in the Hospital over a week ago with a bad infection.Gary saw my post and reached out to me immediately knowing that there was a lot more going on with me.
He spent time with me over the phone. Tuned in. He told me that I had some negative entities hanging around me and blocking positive energy coming to me. I figured yes, but what happened next is what surprised us both.
As Gary tried to clear the energy, loud frequency and garbled voices was coming over the phone on his side only. He and I both realized that there was a lot going on. He checked in and there were 37 entities. So he did "clearing/cleaning" energy work to help me out.
Then we came up with a plan of action: Since spirits see me as "their E.R./Urgent Care", that I needed to set up a waiting room for them. This way the spirits feel honored and will wait and won't have the need to "pull or take " energy from me.
The other thing Gary suggested was making sure my Sanctuary space is cleansed regularly and that I put Blue Light filter around it. Also doing regular cleansing and getting an outside opinion/help, is maintenance. It's critical for me to do this for the high traffic volume of spirits that travel through on a regular basis.
So I will be checking in with Gary to make to sure everything is good so negative entities don't take me down again like that."
~ Sheri LynnxDivine, Rev. Sheri Lynn Morgan
Gary cleared me for entities and gave me tools to stay grounded and shielded from negative energies
"I had been feeling very down, sad, low energy, and was having difficulty sleeping .. My wife gifted me a session with Gary Pincus. He checked and cleared me for entities and gave me some tools to stay grounded and shielded from negative energies. I noticed an immediate shift, I was able to relax and sit through a meditation, something i hadnt really done before, and fall asleep easily that night. My wife commented: "Energy in the home changed a lot after your work with Gary. I could feel a big difference." Thank you, Gary. I recommend anyone experiencing any challenges or blocks work with Gary Pincus"
~ Matthew Miller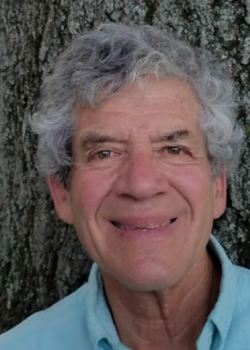 What Gary Pincus offers is a strong field of connection to Unconditional Love source energy. While in this field, negative voices and patterns can dissolve, as well as patterns of trauma and abuse. Gary also checks for and clears negative entities and curses from this and other lifetimes. Using these techniques, Gary has cleared himself of Aspergers and attracted his Divine partner, and helped many people clear anxiety, depression, create financial abundance, and even release addictions.
Gary has studied Non Violent Communication, Lifonics, Life Field Clearing, BodyMind Clearing, EFT, Qi Gong, Body Code, Emotion Code, and is a Reiki Master teacher, and is the founder of SpiritEnlightened process.
Below Introductory Prices are for Limited Packages Only!
This is not currently offered anywhere else and will never be offered again at this price.
Savings : 78%
Total Package Value $460
From Heartache to Joy
Special Offer
$97

Golden White Light Meditation

Charging Candle with High Vibrational Frequencies

Nighttime Clearing & Energy Upgrade
Savings: 75%
Total Package Value $700
From Heartache to Joy
Introductory Offer
$177
Golden White Light Meditation

Charging Candle with High Vibrational Frequencies

Nighttime Clearing & Energy Upgrade

Two live 30 minute one-on-one sessions with Gary

Savings: 75%
Total Package Value $2000
From Heartache to Joy
Special Offer
$497
Golden White Light Meditation

Charging Candle with High Vibrational Frequencies

Nighttime Clearing & Energy Upgrade

Two live 30 minute one-on-one sessions with Gary

Vibrational Energy Uploads and Clearing Entities for 30 Days
DISCLAIMER: The information on this site is not intended or implied to be a substitute for professional medical advice, diagnosis or treatment. All content, including text, graphics, images and information, contained on or available through this website is for general information purposes only. Please see a medical professional if you need help with depression, illness, or have any concerns whatsoever.
WE DO NOT OFFER MEDICAL ADVICE, COURSE OF TREATMENT, DIAGNOSIS OR ANY OTHER OPINION on your conditions or treatment options. SERVICES OR PRODUCTS THAT YOU OBTAIN THROUGH THIS WEBSITE are for information purposes only and not offered as medical or psychological advice, guidance or treatment.
CONSUMER NOTICE: You should assume that From Heartache To Joy has an affiliate relationship and/or another material connection to the providers of goods and services mentioned on this page and may be compensated when you purchase from a provider. You should always perform due diligence before buying goods or services from anyone via the Internet or offline.
REFUND POLICY: Please know that in order to honor the Law Of Energy Exchange, all exchanges need to be fair energetically. We love and honor all of our valued listeners and speakers. We are happy to offer a hassle free, 30 day Money Back Guarantee to our customers to help them decide if a certain product works for them or not. However, in order to honor our speakers and their hard work we can only offer refund on one package for every customer per 90 days. Multiple refunds by same customer within 90 days will not be accepted. If speaker's offer involves personal sessions, then guarantee will be voided if the session has been availed. Additionally all refund requests should be sent within the 30 day guarantee period. We thank you in advance for respecting the energy exchange.
Copyright © 2017 - Eram Enterprises Inc - All Rights Reserved