Constantly feel abandoned and rejected
Feel stuck against the wall
Start a new project with zest, but lose your enthusiasm and energy on the way and hardly make it to the end
Feel undervalued and misunderstood
Keep attracting disappointing events and discouraging people into your life?
If you answered yes to any of these questions, that means that you may have a pre-birth trauma.
This is not what you could remember consciously, it happened before you were born.

But there is a strong connection between different stages of your fetal development and behavioral patterns you notice in your life.

The pre-birth traumas, tiny disturbances during your fetal development, that are coded into your cellular memory, create patterns in your nervous system that tend to repeat over and over.

And you keep getting into similar situations and dealing with them in similar ways. Like on autopilot.

This is the autopilot you cannot just switch off consciously.
This is what you tend to perceive as «your nature.»
And you say «The whole world is against me. It has always been this way. It's just who I am.»
Or «I am very resistant to change, I feel really uncomfortable, always.»
Or «That's always been me: I'm starting something and can't finish it. Probably I need to partner with somebody who's good at finishing?»
Or «I've always been feeling separated from everything and everybody. I just don't fit in.»
And so on.

But this is not true. This is not who you really are.
The truth is these are just your patterns that make you behave the same way all the time.

It is important to know that you can change «your nature»
…because you can finally break this vicious cycle and start living on your own terms!
To feel yourself like home at any community and any situation
Feel yourself in a constant flow
Start and finish strong getting even more motivated and enthusiastic on the way
Feel your worth and get it proved by others
Surround yourself with positive supportive people who share your dreams?
If you said YES to any of these questions, you are in the right place!
Even though you might have lived with these patterns and this vicious cycle for your whole life it is shocking for people to know that healing this trauma and breaking this cycle can be quick and painless.

And after working with dozens of private clients across the world and helping them doing just that – I am excited to help you heal your per-birth trauma and your "natural traits" effortlessly and quickly through my group coaching program…
How to Heal Your Pre-Birth Trauma that Affects Your Energy, Your Self-Esteem and Your Self-Sabotage
This program is specifically designed to heal your pre-birth traumas and pre-programmed patterns that you used to consider "just your nature".

This program will help you to heal these patterns that are ruining your life, career and relationships, and start living in the flow, abundance and self-acceptance.

You will understand your flaws that you considered being "just your nature" and easily reprogram them. You will stop beating yourself up for not being organized or disciplined enough, for not being motivated enough, not being flexible enough, and will at last just go for it.

You will eliminate self sabotage, raise your confidence, get back your motivation and excitement and just move forward towards your dreams and goals.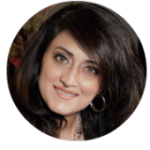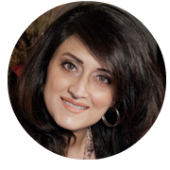 "I was working on a very important personal goal and every time I wanted to start, I would get sleepy and lose interest. During the session Eugenia asked me to connect with the goal and I felt a crushing pain in my chest and legs that hadn't been there before and as she continued the energy the pain disappeared. Then she asked me to connect to the ancestral family and all I saw was a big hairy monster that didn't allow me to see anything else. Within seconds of Eugenia's energy transmission the monster simply vanished! This was an incredibly powerful process and I remember telling Eugenia that she is truly gifted in clearing stubborn blocks and the world can benefit so much by her work. If you want to dissolve what's blocking you for good, you must experience this light worker's work....you will be amazed"
~ Eram Saeed, Host & Founder Global TeleSummit Series From Heartache To Joy

"I've Earned My First Million and Conceived"
"Thank you Eugenia! I've been with you for a year and my life has dramatically changed. My income grew over 1000000, I started creating assets and savings, and the most important – I am expecting a baby, after many years of trying. And my life keeps changing. I see clearly my painful memories of my childhood and my past and release them for good. With much appreciation and love – Thank you!"
~ Julia Vitlina
"I Feel Myself Totally Alive"
"Dear Eugenia, I want to thank you for helping me to fine tune my ability listen to myself, understand my body's negative reactions and release them here and now. No other program, and no other book could not give me what you did. My life is full of happiness, lightness, miracles and fulfillment. It doesn't mean that I don't have moments of grief or sadness. But even in such moments I feel myself totally ALIVE. I allow myself to feel my emotions in full. I've made so many dreams come true, I am surrounded by supporting, like-minded people, we create ideas, turn them into projects and finish those projects almost instantly. I can go on and on with my results. Thank you so much, you've really changed my world…"
~ Liana Sladkomedova
"Working with Eugenia was a true pleasure"
"Her soft voice with direct questions helped guide me to the emotions and blocks that needed to be released. I felt very relaxed and grounded after my session.  Eugenia is very easy to speak with and can help direct you to the heart of the matter and clear it.  Disappointment was a big emotional under current and I felt I really let it go and all the drama and poor me defensive energy I had around it.  I took some time before posting my testimonial to see if anything started percolating and I feel it hasn't and even my sense of loneliness I feel at times...is see the drama and vows around that and today I stated that my vow was not true and the loneliness released and I felt like a strong confident woman who can embrace this quiet time and not feel unloved.  Thanks Eugenia!!!"
~ Amy Lundberg

"My tangible results after working with Eugenia"
"I improved my health. I have been ignoring my health for years. I moved to another place (it helped me to dramatically improve my health), I sell my programs and private sessions consistently and earn consistent income, organized my papers and work. I can say that I've improved my life in all areas. Thank you!"
~ Erlan Kildibekov

"Your program helped me to gain self-respect"
"I gained my self-esteem, created new habits, that help me act and do what is needed for me, not somebody else. I understand myself better, I feel myself better and I move forward to my real goals. I want to say a huge THANK YOU for the work you do, for your gift."
~ Natalia Novak

"My relationships with family changed dramatically"
"we started talking and hearing each other. I released my fear to make a mistake,
to set goals and to change them if it is needed. And I am gaining back
my «wants» and «desires». Thank you!"
~ Ekaterina Scherbinina

1

This program consists of 5 live coaching calls.

We will meet once a week online to reprogram and heal your patterns in five comprehensive modules. You will receive a handout for each module – it will help you get the maximum out of the call and track your progress during the program. (Value $1500)

2

After that we will also have 5 Q&A sessions

They will help you integrate all transformation and get any support you may need on your way. I stay on these calls as long as needed to give detailed feedback and answer any questions. (Value $750)

3

Also you'll get access to a private Facebook group

Where you'll be able to share and get support of other participants. Supportive like-minded community is what helps us transformation and healing. (Value $250)

4

My exclusive bonus – "Eliminate Your Sabotage" mp3 series.

These instantly downloadable recordings will help you recognize why you are sabotaging yourself and heal your destructive behaviors in three easy steps. (Value $97)
ORDER PACKAGE A
5 Live coaching calls + 5 Q&A calls + 5 Workbooks + Exclusive Secret Facebook Group + Bonus «Eliminate Your Sabotage» mp3 series
Discount: 94% Off
Total Package Value $2,597
From Heartache to Joy Special Offer $147
ORDER PACKAGE B
5 Live coaching calls + 5 Q&A calls + 5 Workbooks + Exclusive Secret Facebook Group + Bonus «Eliminate Your Sabotage» mp3 series + 30-45 minutes Private session with Eugenia ($300) + Bonus « Heal Your Inner Child Pain» online course ($499)
Discount: 91% Off
Total Package Value $3,396
From Heartache to Joy Special Offer $297
"I BROKE THROUGH MY FINANCIAL CEILING!"
"The next day after our last session together I got a new client who contacted me herself, I didn't expect that. She purchased my program the same day and I finally broke my financial ceiling. I've earned record 100000 in one month! It worked! And it was so easy! Thank you so much for all you do! You are a master and I am happy to work with you."
~ Anna Kokorina

Here's what's included in the package
Reprogram pre-birth patterns to eliminate self-sabotage, raise self-confidence and create abundance and flow
I've offered this type of work only to my private clients, but now I am making it available in a group format.

This information is so crucial and so life changing that I had to make it available to as many people as possible.

During our coaching calls we will reprogram your pre-birth patterns and you will be able to ask me any questions you may have. We will work both with volunteers and in group. You will get detailed instructions and energy healing even if you cannot make it on the live call and listen to the recording.
We will reprogram pre-birth patterns that keep you…
Repeatedly feeling unprepared to what is happening in your life — whether it is important business project, or move to a new place, or change in your relationships.
Constantly feeling abandoned and rejected — in any area of your life. And because of that you notice growing fear to start something new — you just expect that you won't fit in again.
Feeling the energy of invasion — from your parents, your spouse or partner, from your boss.
All of those patterns are the result of just one process happening to you long before you were born.

And it takes just one session to heal this and reprogram your patterns. Healing these patterns helps you
Easily start any project,
Feel at home at any group and any community
Feel confident and protected no matter what.
During this session we will reprogram your pre-birth patterns that keep you…
Feeling stuck against the wall — you know this feeling, when you do everything you can, everything possible and impossible, but you just can't move forward.
Feeling that you are not accepted, you are in a threatening environment — when the whole world is against you. You worked with your emotions, you released them, you work on forgiveness and acceptance, but every time you just get to the same result: you don't fit in.
Constantly feeling that you are in the wrong place, heading wrong direction, meeting the wrong people.
Feeling strong competition — it keeps you anxious, worried, you cannot relax and just do your job and therefore your results suffer. And you cannot partner with your competitors, no way.
All of these patterns are the result of another process happening to you long before you were born.

And again, it takes just one session to heal this and reprogram your patterns. Healing these patterns helps you …
Easily move through any project;
Attract positive people, easily connect and feel comfortable in any environment;
Stop losing your energy due frustration and anxiety and just do what you want;
Start cooperate instead of competing with others and enjoy growth.
"I was very lucky to book a session with Eugenia. By the amount of work we have done, the deep shift in energy I felt and the feeling of more than enough time for me to say everything I needed to say , I would never guess that the session lasted only 30 min. Peaceful, simple, easy and deep. I am a fan. And she knew that my name means: "spring" "
~ J . Vesna , BA Psychomotor & Relaxation Therapy
At this call we will reprogram your pre-birth patterns that keep you…
In constant fear of change — whether it is planned or unexpected — you are always afraid of changing anything. It's like a habit. You feel more secure if you're…
Stressed because of change happening. Yes, this is not «just another emotion you need to release». It's a pattern. That keeps coming back over and over, even though you have released it last time. And the time before that.
Feeling stuck — in your business, in your career, in your relationships — it seems that you are just not moving anywhere.
Start a new project with zest, but lose your enthusiasm and energy on the way and hardly make it to the end — this one was my favorite before I learned the process. This pattern not just makes you quit, it also makes you doubt yourself and refuse to get out there and offer your expertise, help, anything.
Feeling the you're being watched over and want to hide from it — that's not so bad, just keeps you constantly tensed and concerned about others.
This is another process in your pre-birth development that causes these patterns.

And again, it takes just one session to heal this and reprogram your patterns. Healing these patterns helps you
Perceive change as part of life and easily adjust,
Start and finish strong – whether it's business project, family move, or any other big or small change in any area of your life.
Stop worrying about what other people think and start living on your terms.
Start cooperate instead of competing with others and enjoy growth.
During this call we will reprogram your pre-birth patterns that keep you…
Feeling unprepared — like everything is happening too soon, unexpectedly, all at once, and you are not ready yet. And it makes you feel anxious, worried, in a flap, that you can even get sick right before the important event. That was my problem when I repeatedly got sick before important exams, auditions and appointments. Does it serve you? Of course not. It robs you of your concentration, capabilities, your skills and clarity.
Feeling under pressure, even if there's no pressure at all.
Feeling that you've lost something important and cannot find it. And keeps you desperately seeking this «something I don't know what but I need it».
Feeling so much tension, that it is impossible for you to relax. This pattern may be ok for your career, when you may believe that tension = concentration. But it definitely does not serve you in your relationships and recreation. And after years this tension makes your physical body suffer and causes disease.
Feeling separated from the world around you — and feeling lonely as a result.
Feeling undervalued and misunderstood — should I say how this only feeling ruins your life?
This is the last process in your pre-birth development that causes these patterns.

We will clear that during the call. Healing these patterns helps you
Release stress and react to the situations the easy way;
Stop worrying that you need to find something you've lost and just keep going;
Release tension and do what you love with ease and joy;
Feel unity with the world and people around you, that brings comfort and lots of possibilities;
Restore your self-esteem and worthiness and start feeling confident in all you do and say.
Surprise module
This is my favorite part.
After clearing automatic patterns that were controlling you and gaining clarity on your real abilities, we will get to your core — to what is really wreaking havoc on your life.
What keeps you stuck, desperate and disappointed.
What keeps you up at night and why you keep attracting disappointing events and discouraging people.
And we will heal those issues, with ease, for your happiness and flow.
"REMOVED BLOCKS THAT HAVE BEEN HOLDING ME BACK, MOST OF MYLIFE"
"I recently had a session with Eugenia...what can I say she is wonderful!
Through her gentle voice and intuitive nature she helped me to very quickly remove blocks that I feel have been holding me back, most of my life.
I was very fearful of moving ahead in a new venture that's come my way. With Eugenia's guidance I was able to reach the place deep down inside of me where this fear was created. Eugenia then guided me to realize that the fear is not who I am...and WOW there was an instant shift. I now feel much more at ease moving ahead with my new venture.
If you're considering a session with Eugenia, I would highly recommend it."
~ Donna
Length: 90-180 minutes each
Detailed specific feedback and answers to all questions participants may have
Helps to understand material better and to track your progress

Delivered before each coaching class
Exclusive Secret Facebook Group
Length: Stay as long as you want
Share your wins and progress, ask your questions, get support from me and other members and support others – the best way to heal is through helping others.
«Eliminate Your Sabotage» MP3 series
Length: 15-30 minutes each
Three easy steps to understand and eliminate your sabotage

Delivered immediately after purchase
Total Package Value $2,597
From Heartache to Joy Special Offer $147
*** 94% Saving ***
Include Everything In Package A Plus
1-on- 1 Session with Eugenia
We will go deep into your issue, clear it, and heal all connected to it traumas and limitations.
«Heal Your Inner Child» online course
Format: 5 coaching calls + 5 Q&A
Very deep clearing and healing work with childhood traumas, unfulfilled needs and feeling of worthiness and self-esteem.

This course is held online, starting in September.
Our childhood is the time when all our future life is being programmed. This is when we understand who we are, what we are and get main ideas about the world, people around us and ourselves.This is when our belief system or paradigm is being created.

This is the time when we perceive ideas like…
I am not good enough
I am not worthy
I am not lovable
I am not smart enough
It is safer to play small
I cannot trust anybody
In this program you will identify your childhood patterns and hidden agendas, clear them and gain healthy self-esteem and self-worthyness.
Total Package Value $3,396
One Time Payment $297
(And book session immediately)
*** 91% Saving ***
Helpful resources:
With both packages you get my accountability system that helps you track your progress, evaluate your goals and priorities and get the most out of this course. This system will also help me to give you the most detailed and specific feedback during our Q&A calls.

This is the very system that helps my clients to stay on track and feel supported on their way through the course.
"On Sunday, I had the pleasure to have a session with Eugenia Sverbikhina, I feel the need to share what a wonderful experience this was. Eugenia is very calm, and since the second I connected with her, I felt a wonderful peace surrounding me. She was very fast and accurate finding the reasons for my inability to manifest my heart's desire. With much care and compassion, she explained me the pattern I repeat, why I repeat it and cleared the energies of it. She then, guide me through questions to pinpoint what I wanted, and even provide me with guidance about what to do. I am really appreciative of all Eram Saeed and her team work to facilitate our contact with this amazing healers. There is no other group that provides interaction with such an dedicated, knowledgeable, and compassionate light workers. Definitely been part of FHTJ VIP it's one of the most rewarding experiences one can have in the search for enlightenment. It takes a village to raise a child, but also takes a village to pave our path to enlightenment. Thank you also to my amazing favourite teachers: Jenny Thao Ngo, Andie Depass, Reverend Tom Hudson, and now Eugenia, each of them with their particular gift and knowledge have smooth my way. Love you all"
"Sincere thanks Eugenia for the 1 - 1 session last night(Australian time). I love your total Focus (on the Topic), the way you guided me through the process which I found pleasant, gentle and revealing. Your kind, soft and sincere style seems to suit me especially when there is the possibility of moving deeply buried mysteries. I look forward to what unfolds.‬"
"I am so grateful! I am totally different after such a deep transformation. I've got access to real me. I am so happy, I feel myself really ALIVE. I found this self-love and total self-acceptance. Can't find words for that, but thank you!"
~ Irina Naumova
"I am so grateful to have received an amazing healing session with Eugenia Sverbikhina last night...integrating the experience today and sending so much love and appreciation to Eugenia and our healing community.....
Healing with grace, heart energy and support... Thank you Eugenia for a powerful, beautiful and healing session!
An old wound that I could not previously access and was greatly limiting my life was released and healed. I feel calm and at ease with myself in a new way that feels like I have finally come home. Fear, despair and sadness...gone. Immense gratitude and appreciation for your healing presence and guidance. Masterful and loving...you are truly a gifted healer. Thank you!!"
~ Nancy Jean Mirales
About Eugenia Sverbikhina :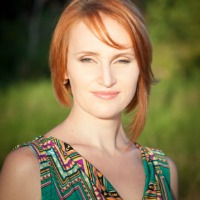 I am an energy healer, EFT Master Practitioner, RPT Processor and Certified Hypnotherapist.
My story began when I was expecting my second baby. It was the second wave of world economic crisis and my husband lost his job and trust in himself. So I decided that it would be me who provides for our family of four. I started my own business first as a voice coach — before becoming a mother I was a professional opera singer.
I was focusing not only on the voice and speaking techniques but also on energy of performance, on the message and charisma of the speaker.
And when I was working with people individually I noticed that people changed, even their appearance changed — they looked more relaxed, open, there eyes started to shine and smile appeared on their faces.
While working on my business I have also been working on my own limitations — I found out that it was impossible for me to sell my products, I just could not make an offer. But the life of my two kids — a baby and a toddler — depended on my ability to sell, so I looked for the reasons and ways to clear these blocks and break through. I was reading, learning, meditating, studying all I could find
This is how I first started using EFT. And it worked so well for me, that I decided to get certified in EFT and offer energy healing to my clients.
The certification course was held in Baltimore, it was an EFT Master Practitioner course followed by Trainer's course.
And one day, while practicing with other participant, I just felt that I needed to put my hands on her. I asked for her permission and put my hands on her back just below her neck and shoulders. And suddenly that woman remembered that a year ago she had an car accident that led to a trauma right in the place I put my hands on. And that area was usually tensed and sometimes painful.
And while I was touching her, all the tension melted and she felt warmth and very light tingling under my hands. And our teacher said that there was a healer born, meaning me.
That was my first experience of energy healing.
After that I've been working with hundreds of clients helping them to heal their physical and emotional trauma and overcome their emotional blockages. I have added to my expertise Rapid Personal Transformation (RPT), Image Streaming, Guided Meditations, Hypnotherapy and my own method called Ignite Yourself that helps my clients to heal their pre-birth and birth traumas in one short session, heal their boundaries and really find their real selves deep inside.
My clients say that I am like a mirror — I don't try to fix anybody, or teach anybody anything. I create a safe energetic environment, where they can get crystal clear on what is going on with them, what they are feeling and how they want their situation to change. I help them to overcome self-sabotage and feeling of shame and guilt they may have because of it. I create safe environment where my clients can totally be themselves and get all the support they need. They nurture feeling of their inner value, deservingness and self-esteem. And they learn to clearly see their deeper needs, accept them and satisfy those needs in a healthy way.
After our work together my clients allow themselves to dream and follow their dreams. They set boundaries and honor their feelings. And they succeed by being conscious about themselves all the time. Many of them say they feel as if they were born again, they started a new life filled with compassion, freedom and happiness.
ORDER PACKAGE A
5 Live coaching calls + 5 Q&A calls + 5 Workbooks + Exclusive Secret Facebook Group + Bonus «Eliminate Your Sabotage» mp3 series
Discount: 94% Off
Total Package Value $2,597
From Heartache to Joy Special Offer $147
ORDER PACKAGE B
5 Live coaching calls + 5 Q&A calls + 5 Workbooks + Exclusive Secret Facebook Group + Bonus «Eliminate Your Sabotage» mp3 series + 30-45 minutes Private session with Eugenia ($300) + Bonus « Heal Your Inner Child Pain» online course ($499)
Discount: 91% Off
Total Package Value $3,396
From Heartache to Joy Special Offer $297
DISCLAIMER: The information on this site is not intended or implied to be a substitute for professional medical advice, diagnosis or treatment. All content, including text, graphics, images and information, contained on or available through this web site is for general information purposes only. Please see a medical professional if you need help with depression, illness, or have any concerns whatsoever.
WE DO NOT OFFER MEDICAL ADVICE, COURSE OF TREATMENT, DIAGNOSIS OR ANY OTHER OPINION on your conditions or treatment options.SERVICES OR PRODUCTS THAT YOU OBTAIN THROUGH THIS WEB SITE are for information purposes only and not offered as medical or psychological advice, guidance or treatment.
CONSUMER NOTICE: You should assume that From Heartache To Joy has an affiliate relationship and/or another material connection to the providers of goods and services mentioned on this page and may be compensated when you purchase from a provider. You should always perform due diligence before buying goods or services from anyone via the Internet or offline.
REFUND POLICY: Please know that in order to honor the Law Of Energy Exchange, all exchanges need to be fair energetically. We love and honor all of our valued listeners and speakers. We are happy to offer a hassle free, 30 day Money Back Guarantee to our customers to help them decide if a certain product works for them or not. However, in order to honor our speakers and their hard work we can only offer refund on one package for every customer per 90 days. Multiple refunds by same customer within 90 days will not be accepted. If speaker's offer involves personal sessions, then guarantee will be voided if the session has been availed. Additionally all refund requests should be sent within the 30 day guarantee period. We thank you in advance for respecting the energy exchange.
Copyright © 2016 - Eram Enterprises Inc - All Rights Reserved