Esther Bartkiw's Special Offer
Attn: Last Chance to Purchase! Live call starts May 26th.
Package B and C will not be available after that. 
Never been available on the planet until NOW:
The SUPER potent transformative energy of the Bosnian Pyramids!!!
Photos Courtesy of: Bosnian Pyramid of the Sun Foundation
Harness the Power of the Pyramids and Ramp Up Your Ascension Process and Speed of Inner Transformation.
Experience profound AHA'S, Shifts, Change, Realizations in any area of your life.
Photos Courtesy of: Bosnian Pyramid of the Sun Foundation
What Are The Bosnian Pyramids?
The Bosnian Pyramids are a group of Ancient Structures discovered by Anthropologist and Scientist Dr. Semir Osmanagich in 2005. They include the Pyramids of the Sun, Moon, Love, Dragon and are believe to be connected by a labyrinth of underground tunnels running under the Visoko Valley of the Pyramids called Ravne.
Photos Courtesy of: Bosnian Pyramid of the Sun Foundation
Bosnian Pyramids Rewriting World History:
Photos Courtesy of: Bosnian Pyramid of the Sun Foundation
The Bosnian Pyramid of the Sun is the largest and oldest documented pyramid in the World. Radiocarbon dating of the material has given a minimum age for the structure of 29,200 years. That is older than the Pyramids of Egypt and Mexico. The Pyramid of the Sun is also one third taller than the Pyramid of Giza.
Some archaeologist claim that the pyramids in Bosnia don't exist and that these structures are mountains or hills.  However Dr. Semir and visitors to the site know differently. Dr. Semir has done extensively testing, sampling and excavation offering proof  of the existence of pyramids in Bosnia along with other ancient structures. Ancient Artifacts have been found at the sites supporting the theory of Pyramids and Ancient Civilizations.  Croatian Physicist Slobodan Mizdrak discovered a beam of energy emitting from the top of the Sun Pyramid similar to beams of energy that emit from other pyramids around the world.  Pyramid water has been tested by Dr. Emoto Masaru and shown to be of a beautiful molecular structure like a Christmas Tree. Bosnian Pyramid Water is alive!
Photos Courtesy of: Bosnian Pyramid of the Sun Foundation
Dr. Semir believes in openness of information and makes the archaeological project and findings available to everyone for investigation; no secrets. When you visit the Bosnian Pyramids you KNOW something energetically magical is present.
Working With Pyramid Energy Will Ramp Up Your Transformation Process:
Pyramids across the globe are known in spiritual circles to be places of intense and profound healing energies which also enhance your connectivity to Universe, Your True Self and Personal Power. Pyramids are Vortexes of Potent Energy,  geometric amplifiers when combined with meditations, Activations and Inner Work increase and accelerate change and transformation in your life. Pyramids are wormhole portals to other dimensions and realities. Studies show that working with Pyramid energy increases theta and alpha brain waves, expand consciousness, awareness, stimulate a greater opening of the Pineal and Pituitary Glands. Many people report their psychic abilities are greatly enhanced with working with Pyramid Energy.  Harnessing and using the Energy of the Pyramids ramps up the effects and results of energy healing and inner work.
Why Connect With The Bosnian Pyramids?
These Pyramids are alive, vibrant, full of energy. Ancient but young in their discovery. Fully Activated, accessible and available to everyone in the physical and on the energetic plain. Believed to be the oldest Pyramids on the Planet they hold incredible Ancient Wisdom, Light Codes and Healing Properties. If you have never worked with Pyramid Energy or are only hearing about the Bosnian Pyramids for the first time, then Now is the time to harness these powerful energies and accelerate your process of Ascension.
Photos Courtesy of: Bosnian Pyramid of the Sun Foundation
Why Work With Esther and
Bosnian Pyramid Energy?
I have visited the Bosnian Pyramid of the Valley three times in the last two years and heading back again soon. I have first hand experience working with and playing in the energies of the Pyramids along with the Ravne Tunnels. Experiencing the Bosnian Pyramid Energy and using the energies from these Ancient Structures has changed my spiritual practice, business, how I work with clients and the results they get, my life, body, health, and so much more. During my last visit to Bosnia I spend time with each of the Pyramids, Ravne Tunnels and other Structures in the Valley. I channeled information from the Spirits Energies and Pyramids creating these Activations under the guidance and direction of the Pyramids to help you in your Ascension Process. I also recorded the frequencies of each of these Energetic Hot Spots and have infused them into the Sacred Activations to turbo boost the energetics and ultimately your transformational process.
Attn: Last Chance to Purchase! Live call starts on May 26th.
Package B and C will not be available after that. 
PACKAGE A
Total Package Value $795
From Heartache to Joy Special Offer $99
PACKAGE B
Total Package Value $3495
From Heartache to Joy Special Offer $147 
PACKAGE C
Total Package Value $4250
From Heartache to Joy Special Offer $247
Using Pyramid Energy For Extreme Transformation.
Welcome Message From Esther
How To Use This Program And Get Results
Plus tips and suggestions on how to use this program to receive Maximum Results.

Note: Each recording is infused with Pyramid frequencies recorded at specific locations in Visoko Valley.

Some of the frequencies will be audible to you, other frequencies are not audible to the human ear but are embedded into the recordings.

It may sound to some like white noise in the background. Rest assured this infusion it will only enhance rather then interfere with your experience.
Sun Pyramid Sacred Activation (18 min)
The Sun Pyramid is a masculine energy and this Energy Protocol will help you activate higher frequencies and vibrations in the all areas of your life including but not limited to Self, Worth, Deserving, Power, Strength, Sovereignty over mind and body and a harmonic blend of Masculine Energy. This process will help you to experience more ease and joy in all areas of your life starting with Self Power and Recognition. Assist you in connecting more deeply with your Cosmic Heritage and Star Family.
Moon Pyramid Sacred Activation (20 min)
The Moon Pyramid is connected to Feminine Energy, Intuition, Psychic Abilities, Dreams, The Inner World, Our Senses Earthly and Universal, Knowing, Perception, Alternate Realities, Nurturing and the Divine Feminine.
Dragon Pyramid Sacred Activation (30 min)
Dragon: This a powerful Sacred Activation channeled to change and transform your Limiting beliefs and patterning absorbed from your culture, heritage, family lineage and the collective. We also focus on neutralizing and releasing generational energy blocks, along with old, outdated and limiting paradigms from religion, war, poverty and more
Love Pyramid Sacred Activation (19 min)
Love Pyramid Activation is an Energy Protocol that will assist you in activating higher frequencies and vibrations in the all areas of your life focusing on Love, Self Love, romantic love, relationships of all kinds, pure Source love, what we believe to be love; the energy of LOVE. This Activation will help you to experience more Love in your life whether it is acceptance and loving yourself more deeply, creating long lasting satisfying relationships, partnerships, collaboration in the world place, ignite passion and interest in your life and connect you with and vibrate the energy of Love on a global scale.
Ravne Tunnels Sacred Activation (15 min)
Ravne Tunnels: Use this Activation for issues of healing, health, body issues, well being, youth, vitality, rejuvenating Self, to simply feel better. It is the Go To Sacred Activation for any situation in your life. This energy protocol is not intended or implied to be a substitute for professional medical advice, diagnosis or treatment, seek medical attention as necessary and use this energy process in combination with guidance from a health professional.
Pyramid Water Sacred Activation (11 min)
Sacred Water Activation: The water of the Sun and Moon Pyramids and Ravne Tunnels in Visoko Bosnia is encoded with ancient wisdom, secrets, information and healing vibrations. It has been tested by Dr. Emoto and shown to be of a beautiful molecular structure like a Christmas Tree. Bosnian Pyramid Water is alive! The Sacred Water Activation will connect you with the vibration, wisdom and healing properties of the water from the Sun and Moon Pyramids and Ravne Tunnels.
Interview With Dr. Semir Osmanagich
50 minute MP3 recording
Esther's Interview With Dr. Semir Osmanagich who discovered the existence of the Bosnian Pyramids in 2005. Hear a first hand account of how Dr. Semir discovered these mystical Pyramids and the Ravne Tunnels. Learn about their energetics and healing properties. Also information of the mounting pile of evidence supporting the claims that these Ancient Structures are in fact Pyramids.
Raise Your Vibration - Channeled Guided Meditation with Crystal Bowls energy infusion
18 minute MP3 recording
Use this meditation anytime you feel yourself getting low and caught up in the snare of anger, frustration, depression, feeling off or out of sorts. The frequencies of the channeling combined with the vibrations of the Crystal Bowls will give you an Instant Energy Lift!
From Heartache to Joy Special Offer $99
Includes everything in Package A PLUS
30 Days of Daily Energy Transmissions to Support your Ascension Process
30 Days Of Daily Energy Transmissions To Support Your Ascension Process: Every day for 30 Days Esther Bartkiw and her Spirit Team will be working with you in your energy field neutralizing, releasing, transmuting and shifting density, low vibrations, limiting beliefs, outdated subconscious and parasitic programming, self sabotaging behaviors and patterns, energy blocks and other people's energy. She will be working with Pure Source Energy and her Guidance to help you break free from the energies keeping your creations and desires at bay.

During these 30 days you will experience the profound vibration of the Zero Point Field, a place of neutrality and non-judgment where nothing exists and everything is possible, an energy pregnant with possibilities for you to tap into and seed your desires.

Your energy field will be infused with the highest Light Codes and Consciousness flooding the planet in the moment on a day-to-day basis.

In fact the moment you sign up for the 30 Day Energy Event Esther and her team will begin to work with you in The Field preparing you for the Cosmic Energy Alignments.

Each day Esther and her Spirit Team will connect with you and the Group Avatar working with your energy field individually and as a group clearing, transmuting, shifting, changing, neutralizing and adjusting the energies coming up for release.

Infuse into your energy field the highest vibrations available to you and the planet in the moment. Connect you more deeply with the Energies of the Bosnian Pyramids.

Raise your vibration every day with specific and laser focus energy work and infusion.

You don't have to do anything. Just be open to receive the energy. Go about your day and life. Every day for 30 Days Esther will work with you energetically.

You get Energy Work without doing the work! How amazing is that!

Why do you want all of this?

So that you can move forward during the remainder of 2015 and beyond being the creator that you are intending and manifesting your greatest desires.

To put you in the right and perfect frequencies to attract into your life:
More Money
Loving and Satisfying Relationships
New opportunities in alignment with your desires
Better health and well-being
Career success
Joyful friend and family connections
Deeper intuition and knowing
Increase your psychic abilities
Deeper spiritual connections
More self-awareness and confidence
Know and love yourself as you truly are and so much more…
First Call will include Soul Signature Master Activation:
Do you know that everyone has their own unique Soul Signature? It is the energy of who you be at the spark of your creation. Your Soul Signature is a vibration, frequency, color, sound, tone; energy.

Participate in this Master Activation Process and you will gain:
Knowledge and understanding of your True Self; the you at the spark of your creation
Know and be more engaged with your Soul's Purpose
Experience the Authentic You
Align and partner with the Divine
Connect with the energy of You as Spirit
Step more fully into who you truly BE
Awaken to your awesomeness
Meet each day with Grace and Ease
Deepen your awareness of you as an infinite being
As you awaken to a remembrance of who you truly be you are able to step more fully into your power
Into your Soul's Purpose
Awaken and begin to live your original blueprint of creation
Live live more authentically
Develop a deeper understanding of Self
Fall in love with your true Self
Experience True Expression of Self
Appreciate your magnificent Self
Unearth gifts, talents, abilities, attributes of Self which were hidden away
Break free of all those things you are not but you believed you were based on other people's opinions, beliefs, perspectives and your own life experiences
Release Burdens
Clear deeper levels of density and limitations
and as a result create more love, joy, ease , purpose and peace in your life.
"I felt so grounded while we went through the Soul Signature Activation and felt a lot of energy shifting. My body was actually doing a bunch of the figure 8's described in the process, as a way to get the pain moving between my shoulder blades. My day at work today was so 'free'! I remember feeling this way a very long time ago, flirty, brave and FUN. I had a silly grin on my face for much of the day. I have been doing a bunch of work and this Soul Signature Activation gave me another phenomenal push. Life is GOOD and I haven't been able to say that in a very long time."
~ Charlene M
Second Call Pineal Pituitary Gland Master Activation:
Activate Your Personal Antennae To The Universe

Awaken The Pineal and Pituitary Glands our personal crystals or "Stargate" to higher dimensions. This Activation will get you unstuck and moving forward at an accelerated pace. The Pineal Pituitary Gland Activation is for you if you thirst for or desire:
To become a more clear and open channel for Universal Guidance and Wisdom
Increase your psychic abilities
Heighten your Intuition
Open your right brain
Develop deeper Insight and Knowing
Better Concentration
See and Feel Energy, Auras and Spirit Beings
Astral Travel and Experience Vivid Dream States
Become More Conscious, More Aware, Move Into Higher Dimensions and Frequencies
Make Decisions more easily
Deepen your Connection with Source
Increase your health and well being
Create a whole brain state And so much more……
Third Live Call Includes a Master Activation:
Meet And Connect With Your Multi Dimensional Higher Self. Your HS can answer all the questions you have in life, anything! All you have to do is ask, and it will always give you the answer that is right for you at the time…meaning it will never give you more than you can handle, and will guide you along your path in this moment. Develop a relationship with your Higher Wiser Multidimensional Self for guidance, direction, understanding, comfort, wisdom in any area of your life.Your Higher Self knows why you chose to come into this lifetime, and what your soul wants to accomplish. It knows why you have certain physical, mental, emotional, relational, and spiritual challenges and it wants to share this wisdom with you. Your Higher Self is the part of you that resides on the spiritual plain and contains the knowledge of all that you came to do and were designed to be. You Higher Self is your personal 24 Hour Help Desk and Dedicated Assistant.

As Guided Esther will send you email updates throughout the 30 Days Program:
Updates on what is being cleared and released from your field.
Information on what is being infused into your energy body.
Channeled inspiration and motivation to help keep you on track and focused during this powerful potent Energy Phase.
Plus, Now Lean In This Is Really Great….. As issues, situations, emotions, beliefs, patterns and behaviors pop up into your life during these 30 Days you can email your experiences to Esther and she will include them in the daily energy work.

That's right you can email Esther expressing what is coming up for you during our 30 Days of Energy Transmission and Esther will include it in the daily energy work for even greater assistance, release, infusion and upgrade of your Light Body and Energy Field.
Invite 2 Friends to join you in the Daily Energy Transmissions
Let's make this as juicy as possible! Invite 2 friends to receive the daily energy transmissions.

The MP3 Sacred Activations and Live Calls are for YOU! The Energy transmissions are for you and your friends.
Attn: Last Chance to Purchase! Live call starts on May 26th.
Package B and C will not be available after that. 
Total Package Value $3495
From Heartache to Joy Special Offer $147
Includes everything in Package A + B PLUS
30 minute private one on one session with Esther
Includes MP3 recording of session
During our time together you can choose whether to participate in a 30 minute Channeled Reading with Esther and receive guidance, inspiration, direction on the issues most near and heart to your heart. Or 30 minutes of Inner Release Work focusing on one issue presenting in your life. Sessions are conducted via Skype or Phone and are recorded. Nothing beats a personal experience.
Attn: Last Chance to Purchase! Live call starts on May 26th.
Package B and C will not be available after that. 
Total Package Value $4250
From Heartache to Joy Special Offer $247

I Released 50 Pounds, Got Off My Anti-Depressants And Stopped Nightly Drinking .
"After my first meditation with Esther in May of 2013 I was able to get off of prescription anti-depressants and start onto a path of self healing. I gained the self confidence to make better decisions for my health, such as eating better foods, stopping a nightly alcohol intake, and incorporating activity into my daily lifestyle. Esther helped me to transmute the belief that help or answers have to come from outside of my self, and instead empowered me to take charge of my healing. Esther helped me to commit to loving myself, and am so happy to report that I am now down 50 pounds (22 kg) from my weight at that first activation"
~ Jaqi, Hawaii
Alien Entity Removal.
"During my session with Esther we removed an alien energy from my body that was plaguing me for lifetimes. In the days after our session the release continued and I have now let go of hundreds of entities that I was keeping safe from the alien in my body for hundreds of years. I was holding onto these entities in my body to control the alien energy. They effected me physically in my lungs tailbone and leg. I continue to release these outside energies from a very deep place in my body. The healing is underway. I am freeing myself and getting ready to finally move into my heart."
~ Eric D.V. France
Results Coming In Before Event Starts.
"It hit me today. I don't get any recognition at work. I didn't get recognition from my family or my ex boyfriend. I need recognition and that need was driving my desire to be famous. When I didn't get the recognition I was depressed, miserable, ballooned up to 220 lbs. I know now that the recognition needs to come from within, from me. With this awareness I now have the key to heal the little girl inside of me who didn't get enough love and has no self worth. Esther you led me to this new discovery. All of these realizations and we haven't even started the 31 Day Energy Event. I am on fire!"
~ M. Toronto
Shocking Energies More Work Showing Up.
"Just wanted to drop you a line because I did the money activation process with my husband this afternoon. As we listened I was shocked by the vibrations I was feeling. My body was buzzing, spinning, shaking and I felt an incredible amount of light, energy and joy expanding from within me and out into the world. During the recording my Skype pinged with a message from a client saying he had more writing work for me, which made me smile. Just wanted to let you know it was great and my husbands first introduction to what you do. You are truly a gift."
~ S.J.E. Burlington, Ontario
Clears Money Blocks Plus ++.
"Just wanted to take a minute to share with you my experiences with your "Money Activation" Process. What I have concluded is: 1. It most definitely clears more than money blocks. (My husband thanks you). 2. I have found I feel like a fog has lifted in many areas of my life. More clarity. 3. I found that even though my conscious mind may not be in on it, my unconscious mind does the work without the conscious mind. i.e. 4. I hear even though I might not be listening."
~ Theri, Woodbury, Minnesota USA
I Live My Dream Life Of Travel With My Soul Mate Thanks To Working With Esther.
"Through many sessions with Esther over the past several years, my life has transformed. Esther helped me regain my self confidence which has led me to the life I had always dreamed of. I now spend my time traveling to incredible destinations, building my new healing business and spending time with my soul mate. Thank you Esther for helping me 'live the dream'."
~ M. Ontario
New Clients And More Income Following Our Session.
"Connecting with my past life gave me insight like I never imagined. As a result of discovering the residual energy held from my past life I was able to clear and empower that part of myself. Now I've opened up a new channel with myself and it has manifested with new clients and increased income. I signed on 3 new clients just days after my session with Esther!"
~ Laura, Hamilton, Ontario
Mom's Energy Left My Body.
"I could feel the energy of my mom and aunts and their beliefs leave me during the process. Their energy was keeping me trapped in this body."
~ Nancy, Calgary
Esther Helped Me Find My True Passion.
"It's time (my intuition just gave me a gentle reminder) to remind you that because of you my life has really been purely a magical transition. For without your sweet reading, I would be struggling and doing things that really I had known for a long time no longer resonated with me. The work with Children is flourishing and I feel younger, happier, more fulfilled and indeed lighter. The Children are reminding me that life really is easy and quite magical when your awareness is truly open and ready to receive. Thank YOU my dear, sweet Esther for daintily stepping into my life at just the right time and showing me the path. xoxoxo and LOVE Laurel."
~ Laurel, Burlington, Ontario
I Moved Out Of My Family Home and Became An Entrepreneur .
"I went from living with family to moving out, working for a company to paving my own path as an entrepreneur. I am pursuing my yoga teaching career and other things I'm passionate about. I can say for sure that I have never been more free, happy, confident and in control of my life. Working with Esther made this all possible. I was referred to her by a close friend. It was one of the best things that ever happened to me."
~ Sandra, Stoney Creek, Ontario
I Run A Successful Consult And Training Business And Have Found The Love Of My Life.
"Working with Esther I have learned how to grow in awareness and transmute negative behaviors, replacing them with positive ones - so effortlessly. By letting go of the old and outdated patterns, I was able to let go of the beliefs, people, situations and things which held me back from living my life to the fullest.
Today I work as a full time senior professional in a field I absolutely adore and in a workplace in which I am surrounded by some very wonderful people. In addition I run a successful consulting and training business and I have found the love of my life. This year we are expecting a beautiful addition to our growing family. Without working with Esther I don't know that any of this would have been possible, simply because I didn't believe that it was."
~ Marela K, Synergence Group Inc Canada
The Light Went On! I Released My Yearning. I Am Surrounded By Love.
"During a recent Webinar with Esther, I had an amazing ah-ha moment. I've been divorced for many years now and have longed for a new romantic relationship in my life. Esther's words during the webinar were…….."and for those of you longing for a romantic partner in your life, perhaps this is not the time, perhaps you are already surrounded by love through other relationships." The light went on, as this is so true! I have many very loving relationships in my life, and when I really think about it, am SURROUNDED by love. Opening my heart to this and letting it be, there is no more yearning, as I have all I want and need. I feel so grateful for the realization, and therefore so free! Thank you, Esther."
~ Cheron Dearle Holistic; Winnipeg MB.
From judgment to a healthy lifestyle.
"Before working with Esther I had big issues with people living an unhealthy lifestyle, drink and smoke. When I met the Love Of My Life it turned out he was both a smoker and drinker. I turned to Esther for guidance on how to handle the situation rather than control it and force a healthy lifestyle on him. A few months after our one-on-one session there was a dramatic happening in our lives that changed his behavior and attitude. During this period I came to realize that I too wasn't as healthy as I had thought, a terrible awakening, but for which I'm so grateful. Now we both have changed lifestyles in regards to food and attitude and are motivated to live a healthy lifestyle together in harmony. All of this thanks to profound session with Esther."
~ CeCe, Sweden
My Acne Has Cleared Up .
"Over the past 20 years I have had a pattern of acne appearing on my face. No matter what I tried it would never clear up, and it would flare up regularly. I started to work with Esther to look at the deeper cause of the acne. Through channeled readings and one on one work, Esther provided me with information that I was completely unaware of, and took me through several clearing processes to help let it go. She showed me that the real cause was a deep seated anger that I was repressing from both past lives and my current life. As a result of working with Esther, my acne has significantly cleared up and I have never learned so much about myself. THANK YOU!!!!!"
~ Ontario, Canada
After The Activation I Cleaned Out My Cupboard Of Foods My Body Doesn't Want .
"OMG that was incredible I already feel lighter in my body. Right after the activation I went to the cupboard and my body and I choose which foods we are keeping and which ones to throw out. It felt liberating. My body and I are now in more harmony."
~ Jess, Canada
"I Realized I Have Been Using My Weight As An Excuse To Constantly Complain About...This Was A Huge And Freeing A Ha!
After years of struggling with and working on weight and body issues, Esther helped me to realize that my weight was a protection pattern. I used the lack of weight loss as an excuse to constantly complain about not reaching my goals. I realized that I blamed the weight for standing in the way of my success. That is so crazy. I feel so good today, like a weight has been lifted from my shoulders and I am looking forward to a body shift and a forward push."
~ Marsha, Toronto
About Esther Bartkiw'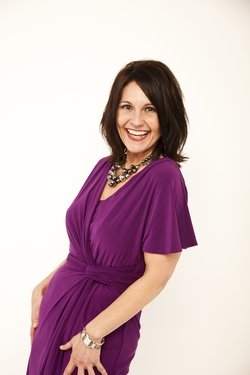 Esther Bartkiw is a intuitive and energy healer, spiritual teacher and facilitator of transformation. Her spontaneous awakening arose when she was lying on her chiropractors table and realized that she did not love herself. That an ha moment instigated her journey of consciousness and passion of helping other of awakening to Self Love.
Using her highly attuned intuitive and channeling abilities, Esther service as a beacon of light to those on the path of Ascension. Many spiritual seekers have experienced amazing, shifts, changes and healing and have awakened to the knowledge and embodying of their soul essence through Esther dynamic loving Activations and teachings.
Esther is a featured guest on various Television and Radio programs including The CBC's Steven and Chris Show, Gail Vaz-Oxlade Talk Radio, The Best People We Know Radio Show with Deb Scott. She is featured in the book Women Power highlighted as a powerful and inspirational woman of influence. And will be featured in the upcoming g documentary One Red Lipstick inspiring women entrepreneurs everywhere.She is a Certified Core Belief Engineering(TM) Practitioner and trained in The Quantum Vortex Activation (TM)
Attn: Last Chance to Purchase! Live call starts on May 26th.
Package B and C will not be available after that. 
PACKAGE A
Total Package Value $795
From Heartache to Joy Special Offer $99
PACKAGE B
Total Package Value $3495
From Heartache to Joy Special Offer $147 
PACKAGE C
Total Package Value $4250
From Heartache to Joy Special Offer $247
REFUND POLICY FOR ESTHER'S PACKAGE
Package A: If within thirty days you are not satisfied, you may receive a full refund depending on From Heartache to Joy's Refund Policy.
For Purchasers of Packages B : Super excited you chose package B and will join me during the 30 Days of Energy Transmissions. I know you are going to love and experience great benefits from our time together.
During the 30 Days of Daily Energy Transmissions, I am setting up a beautiful Vortex of Energy allowing for group work and individual attention.
To honor the energy and keep the vibrations and frequencies HIGH, following our First Group Live Call you have 48 hours to ask for a refund if you feel the program doesn't suit your needs at this time.
I will miss you of course as your presence in our Group Avatar is important and will be missed, but I wish you much success in your journey of Consciousness and Ascension.
For Purchasers of Packages C: Super excited you chose to join me and will enjoy the 30 Days of Energy Transmissions plus a personal one on one session. I know you are going to love and experience great benefits from our time together.
During the 30 Days of Daily Energy Transmissions, I am setting up a beautiful Vortex of Energy allowing for group work and individual attention.
To honor the energy and keep the vibrations and frequencies HIGH, once you complete your personal on one one session the money back guarantee is considered annulled (complete).
Following our First Group Live Call you have 48 hours to ask for a refund if you feel the program doesn't suit your needs at this time and have not yet completed your private session.
DISCLAIMER: The information on this site is not intended or implied to be a substitute for professional medical advice, diagnosis or treatment. All content, including text, graphics, images and information, contained on or available through this web site is for general information purposes only. Please see a medical professional if you need help with depression, illness, or have any concerns whatsoever. WE DO NOT OFFER MEDICAL ADVICE, COURSE OF TREATMENT, DIAGNOSIS OR ANY OTHER OPINION on your conditions or treatment options.SERVICES OR PRODUCTS THAT YOU OBTAIN THROUGH THIS WEB SITE are for information purposes only and not offered as medical or psychological advice, guidance or treatment.
CONSUMER NOTICE: You should assume that From Heartache To Joy has an affiliate relationship and/or another material connection to the providers of goods and services mentioned on this page and may be compensated when you purchase from a provider. You should always perform due diligence before buying goods or services from anyone via the Internet or offline.
REFUND POLICY: Please know that in order to honor the Law Of Energy Exchange, all exchanges need to be fair energetically. We love and honor all of our valued listeners and speakers. We are happy to offer a no questions asked, 30 day Money Back Guarantee to our customers to help them decide if a certain product works for them or not. However, in order to honor our speakers and their hard work we can only offer refund on one package for every customer per 90 days. Multiple refunds by same customer within 90 days will not be accepted. If speaker's offer involves personal sessions, then guarantee will be voided if the session has been availed. Additionally all refund requests should be sent within the 30 day guarantee period. We thank you in advance for respecting the energy exchange.
Copyright © 2016 - Eram Enterprises Inc - All Rights Reserved