Debra Poneman's Special Offer
Founder and CEO of Yes to Success Seminars, Inc., An award-winning Keynote Speaker
Seeds For Your Soul: A Life Beyond Happy Six Powerful Downloadable MP3 Audio Presentations for Those Who are Ready to Live Lives of Profound Happiness and Effortless Flow
Do you feel discouraged because the Knowledge and Insights you desire to live yourlife on purpose seem frustratingly just outside your grasp?
Would you like to be a clear channel for Divine Grace and Guidance to flow?
What do you think is blocking this Knowledge and Guidance?
With this powerful system you will receive every tool you need to have certainty about why you are here.
You will learn how to have direct access to the Knowledge you desire to live your life in alignment with your highest good – and manifest whatever dreams live inside of you.
It's As Simple As Planting a Seed
Debra's gift to the world is her ability to plant the right seed in your soul at just the right time. As she is a clear channel for Divine Wisdom to flow, many thousands of people from every corner of the world say that it is Debra who, thirty years ago or today, was the catalyst for their success and happiness.

In the 1980's she planted the seeds that enabled her students to become some of today's most successful transformational leaders, best-selling authors, masters of business, millionaires and even billionaires.

It is now 2013. The energy on our planet has changed. Our definition of success and fulfillment has changed. And manifesting anything you want, material or spiritual, has become much, much simpler. All that is needed is a new seed - and the harvest will be more abundant than anything you can even imagine. Guaranteed.
From Heartache to Joy Special Offer $97
*** 76% Saving ***

Six Powerful Downloadable MP3 Audio Presentations for Those Who are Ready to Live Lives of Profound Happiness and Effortless Flow
Some of What You Will Gain:
Knowledge of how to recognize the tipping point just before grief or destruction enter your life – and how to stop and reverse the momentum
Certainty that you have everything you need to rise to any challenge – and how to do it
Tools for how to vibrate at the frequency of whatever you want to manifest so that the manifestation is effortless
Clear awareness of when to push-on and when to let go
A loving relationship with every obstacle, discomfort and block on your journey
What you can do to be bathed in the light of the Creator – and how to harness the power of that light
Debra wants you to have the ability to connect to your soul's own wisdom – at will. And she will show you how.
Why it is necessary for our human bodies to become light bodies – and how to begin achieving this
What the greatest spiritual Masters throughout time agree is the purpose of your life
How to get the greatest and quickest results from the effort you put into your life, work and relationships
How to connect to your inner reservoir of limitless possibilities so that you can get immediate answers to all your most pressing questions…and a clearer direction…
The difference between pain and suffering and which is optional
Debra has also included 3 powerful guided meditations
in this program
Plus Bonus Audios
Six Remarkable MP3 Audios to Support
and Accelerate Your Transformation
The Key to Effortless Manifestation
During law school Bill began a meditation practice that initiated a major shift in his consciousness. Soon after, he met a Qigong Master who told him that his energy was very highly developed and "needed to be liberated." Bill began to study Qigong and became a Reiki Master receiving client feedback that his healing energy was far beyond anything they had ever experienced before.

Bill has now administered thousands of Energy Alignments to clients all over the world - from the mom next door to A-list celebrities – who consistently report profound transformation as they become increasingly aligned with their True Nature.

In this 45 minute MP3, Bill explains why real success must result in a sense of fulfillment and not produce further desires -- and why the more we experience our True Nature, the easier it becomes to manifest whatever we desire.

Bill then administers an Energy Wave that will align listeners with their natural state of inner fulfillment. Thousands have reported that by experiencing Bill's Energy Waves, they begin to spontaneously enjoy better health, more energy, greater clarity, increased success, more personal power -- and a sense of deep and profound peace.
Are Imbalances in Your Environment Blocking
Your Success?
With over 40 years of experience, Michael Mastro is considered one of the world's leading experts in VastuShastra, the knowledge of creating balance in your environment and thus your life that pre-dates FengShui.

If you are experiencing financial problems, ill health, challenges in your business, or are struggling in other areas of your life perhaps the energetic flow in your home or office needs to be corrected.

Michael has helped thousands of individuals and companies create peace and harmony and enjoy greater success through Vastu corrections. His corporate clients include Microsoft, Boeing, Amazon, NASA, The World Bank and Oracle.

During this interview Michael shares the 5 main secrets to unblocking the energy in your home or office so that you can create a harmonious, productive and success-filled environment as well as:
How Vastu can support harmonious relationships
Vastu tips for your home to create financial stability
What you can do in your office to enhance career advancement
How to use Vastu principles in your bedroom to attract good health
Neutralize the Negative Effects of
EMF's on Your Health
Mark Romero is an internationally known High-Vibration Sound Healing Expert. Through the energy embedded in his music, Mark has helped thousands experience instant healings and shifts in their consciousness as well as protecting them and their families from the debilitating effects of electromagnetic fields (EMF's) like those emitted from cell phones, computers and other modern-day technology such as smart meters. These "energy interrupters" are adversely affecting our stress levels, health, vitality and the clarity of our thinking.

Several years ago, Dr. Ronald Jones, a top ranking former consultant to NASA discovered that when people listened to the chants of an Indian monk there were dramatic shifts in the listener's energy field including being shielded from the negative effects of these energy interrupters.

Dr. Jones then began to search the world for other music that would do the same and discovered that of Mark Romero. He found that Mark's music not only neutralized the negative effects of EMF's but reduced stress, heightened creativity, improved memory, increased intuition and focus, and brought people a clearer spiritual connection to their Source.

This is the original piece that was tested by Dr. Jones
Creating a Space for the Love of Your Life
Robin Mastro (yes, Michael's wife) is an environmental designer and Vastu Shastra expert who has taken the principles of Vastu and applied them to give you a concrete, time-tested way to draw in the love of your life or create a deeper love in existing relationships.

If you are ready to go beyond wishing and hoping for the relationship of your dreams, you will want to hear Robin's powerful interview where she clearly outlines how to use VastuShastra in your favor. Believe it or not, manifesting your ideal partner (even if you are discouraged or have already given up) might be as easy as changing the direction of your bed!!

Robin also shares:
How an energetically charged Relationship Altar can be used to attract a fulfilling relationship
A special process you can use to deepen emotional intimacy
Eight secrets for creating a peaceful, harmonious bedroom
The single most powerful secret for attracting love in your life
End Suffering Through Ancestral Forgiveness
In his twenties, John had an awakening that left him in a free-fall of consciousness. Soon after, he discovered he was able to enter the gap between thoughts and in this state help people eliminate physical and emotional issues - often in a matter of minutes - by removing the negative content and burdens from their lives and lineages through Ancestral Forgiveness. John also assists people in waking up to their true and eternal nature: Consciousness itself.

In this 45-minute MP3 that John created exclusively for this offer, he explains why human beings suffer and how the process of Ancestral Forgiveness works to eliminate that suffering and restore our health, happiness and well being. He then administers a powerful session that will be effective in removing negative content and burdens from the life and lineage of whoever listens, whenever they listen.
Heal Your Childhood and Clear
Your Limiting Beliefs
After teaching meditation for 20 years and realizing the experience of "wholeness" alone did not change subconscious patterns, and that by itself is not enough for transformation, Dr. Moss developed Pre-Cognitive Re-Education, a process to find and clear out the limiting beliefs and retained emotions that block access to the greatness of our Inherent Nature. Gifted with an amazing intuitive ability, Dr. Moss also holds a Ph.D. in education from the University of Texas and is a minister of Religious Science.

Although all of Dr. Moss' guided imagery processes are profoundly effective, this MP3 deals with one of our most fundamental areas: Healing Mother and Father Issues.

Clients report that experiencing this process releases misperceptions, wounds and retained emotions that still exist from childhood (even if you are not consciously aware of them); frees your ability to love yourself and others; creates pathways for forgiveness; and opens you to experience a deeper relationship with the Divine.

This profoundly effective process will also allow you to lovingly re-parent yourself through stages of growth from conception on.
From Heartache to Joy Special Offer $97
*** 76% Saving ***

"Forget about just having success, happiness and monetary abundance, those were easy to attract into my life when I began using Debra's techniques. The truth is my life is now completely unrecognizable. I feel totally connected to the Infinite."
~ ANGELA M, DENMARK
"When I first heard Debra on a telesummit, I was deep in debt and deeper in depression. Once I began to follow her simple guidance, I felt like a bright light illuminated me from the outside in and the inside out. My life is now literally filled with daily miracles."
~ KAREN C, NEW JERSEY
"Debra was my first mentor and I can honestly attribute my success to following the principles she teaches. If you want to live your dreams - and more - Debra will absolutely show you the way."
~ MARCI SHIMOFF, FEATURED TEACHER IN THE SECRET AND #1 NEW YORK TIMES BEST-SELLING AUTHOR WITH OVER 15 MILLION BOOKS SOLD WORLDWIDE
"If you are truly ready for illumination, look no further than the knowledge you will gain from my good friend Debra Poneman."
~ MARK VICTOR HANSEN, CO-CREATOR OF THE #1 NY TIMES BEST-SELLING SERIES "CHICKEN SOUP FOR THE SOUL"
"When I first attended Debra's seminar I was completely blown away by her unique vision of how every one of us can live our most cherished dreams and her amazing system of how to actually do it. I ended up attending the seminar so many times that I lost count and each time I gained new insights that impacted my life, helped me live my dreams - and lead to the formulation of the Passion Test."
~ JANET ATTWOOD CO-AUTHOR NEW YORK TIMES BESTSELLER "THE PASSION TEST"
"Debra was teaching the power of our minds to create success, prosperity and happiness long before anyone else. I first attended one of her seminars in 1983 and saw in one weekend Debra take the whole room from one revelation to another about the universal principles of success and prosperity and exactly how to achieve them. Her teaching inspired me to live my dreams and I have to say - my life is now beyond anything I could have ever even imagined."
~ ALEXSANDRA LESLIE, CONSULTANT, NEW INSIGHTS LEADERSHIP
"Debra Poneman is a remarkable teacher of all things related to living a life beyond happy. She lives and breathes the principles of inner and outer success so thoroughly that studying with her is like contagious joy. Prepare to abandon your resistance, and welcome the many powerful and practical processes that Debra eagerly and generously shares."
~ JENNIE LANDFIELD
"Debra's program gave me tools that I immediately began using and I saw results right away. Not only did I start accomplishing more in less time but miracles started occurring in my life: A previously unpaid writing position turned into a paid one. A sponsorship allowed me to pursue my passion of barefoot water skiing. An article about me appeared in Oprah magazine. And so much more!"
~ KAREN PUTZ, AUTHOR, SPEAKER, COMPETITIVE BAREFOOT SKIER
"Even if you think you have been to every seminar 'like this' and listened to every program and already 'learned it all', you haven't. Debra's teaching will change your life in ways no other program can."
~ BILL FARBER, FOUNDER LIFE ENERGY ALIGNMENT PROGRAM
"Debra's teaching of how to dissolve roadblocks and navigate into the flow of abundance, success and happiness is easy to follow and foolproof. If you want a clear path to a Life Beyond Happy, I recommend you dive into this program."
~ MARY PAT KNIGHT PRESIDENT, LEADERS INSPIRED
"Everything I'd heard about Debra and her teaching was true and more. Learning from Debra was one of the best things I've ever done in my life – and I've done them all"
~ DAVE BRESLOW, FOUNDER PERSONAL BEST ACADEMY
About Debra Poneman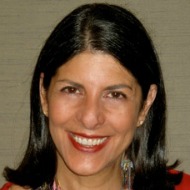 Debra began transforming lives in the 1970's when she studied at the feet of the greatest spiritual masters of the east—often in deep meditation for 10 to 12 hours a day and complete silence for weeks at a time—and taught meditation to thousands.
In the 1980's Debra immersed herself in the knowledge of the great Masters of western metaphysical thought and founded Yes to Success Seminars bringing then radical ideas like "your thoughts create your reality" into the mainstream.
Within a few short years of starting her company, Debra's seminars were being taught in cities across the US and in seven countries on four continents – before the days of the internet. Debra appeared regularly on TV, radio and in print. Her students went on to become mega-successful entrepreneurs, NY Times bestselling authors, millionaires, billionaires—some, even household names.
Her corporate clients included McDonnell Douglas, Mattel Toys, and the Xerox Management Group—at a time when it was practically unheard of for women to be corporate trainers.
In 1988, at the height of her success, Debra gave up her career and disappeared from the public eye for over 20 years when she decided to follow a different passion.
Debra, now a best-selling author, award winning speaker, and the co-founder of Your Year of Miracles mentoring program for women, with thousands of students representing 50 countries, has taken the idea of a living a successful life to a whole new level as she now teaches how you can create actual miracles in your life - starting from the inside out.
From Heartache to Joy Special Offer $97
*** 76% Saving ***

DISCLAIMER: The information on this site is not intended or implied to be a substitute for professional medical advice, diagnosis or treatment. All content, including text, graphics, images and information, contained on or available through this web site is for general information purposes only. Please see a medical professional if you need help with depression, illness, or have any concerns whatsoever.
WE DO NOT OFFER MEDICAL ADVICE, COURSE OF TREATMENT, DIAGNOSIS OR ANY OTHER OPINION on your conditions or treatment options.SERVICES OR PRODUCTS THAT YOU OBTAIN THROUGH THIS WEB SITE are for information purposes only and not offered as medical or psychological advice, guidance or treatment.
CONSUMER NOTICE: You should assume that From Heartache To Joy has an affiliate relationship and/or another material connection to the providers of goods and services mentioned on this page and may be compensated when you purchase from a provider. You should always perform due diligence before buying goods or services from anyone via the Internet or offline.
REFUND POLICY: Please know that in order to honor the Law Of Energy Exchange, all exchanges need to be fair energetically. We love and honor all of our valued listeners and speakers. We are happy to offer a no questions asked, 30 day Money Back Guarantee to our customers to help them decide if a certain product works for them or not. However, in order to honor our speakers and their hard work we can only offer refund on one package for every customer per 90 days. Multiple refunds by same customer within 90 days will not be accepted. If speaker's offer involves personal sessions, then guarantee will be voided if the session has been availed. Additionally all refund requests should be sent within the 30 day guarantee period. We thank you in advance for respecting the energy exchange.
Copyright © 2016 - Eram Enterprises Inc - All Rights Reserved