Internationally known pain release and energy expert
Debora Wayne's Special Offer
"The Biofield Healing Intro Experience"
Rapid Release for Pain, Depression, Anxiety, & More...
If you suffer from
Chronic Pain, Depression, Anxiety,
Fibromyalgia, Arthritis, Trauma and more
The Biofield Holds the KEY to your Health, Happiness, & Peace of Mind
Releasing Physical/Mental/Emotional Pain & Dis-ease May be Easier Than You Think!
Experience The Most Powerful
Healing Modality currently on
the planet!
Release the Hidden Reasons
for Pain and Suffering that
don't and won't show up on
Medical Tests
Get Calm & Clear and Get Your
Energy & Life Back on Track
Raise Your Vibrational
Frequency & Rapidly
Accelerate your healing
process. Tap into information
BEYOND your intellect that is
hidden from your view
Dear Friends, After 25+ years of personal and professional searching, training, education and working with thousands of clients, I've discovered there are often numerous hidden reasons for Chronic Pain, Stress, Depression, Anxiety, Illness and symptoms of all types. These hidden reasons are rarely, if ever, talked about and they don't and won't show up on medical tests. The Secret to releasing these hidden reasons is found in the Biofield.....An Invisible Field of information that surrounds every living thing, including your body! As a Pain-release and Biofield Healing specialist, I have discovered a powerful solution which has worked for thousands of my clients to eliminate their patterns of pain and dis-ease and I would sincerely LOVE to help you uncover and release your hidden reasons, so that you can get your energy and life back on track.
This is the program for you if you've tried other methods and feel frustrated because nothing has helped.
This is the program for you if you are tired of the "drug it out, cut it out " approach to healthcare.
This is the program for you if you want to break free of chronic pain, anxiety and/or depression
This is the program for you if you want to be free of pain and suffering caused by injuries or trauma
This is the program for you if you've been told to "just learn to live with it", "cope", "there's nothing that can be done for you".
This is the program for you if you are tired of worrying and trying to "figure it out" and "fix" yourself, by yourself
This program is for you if you know something must change but you don't know what to do
This is the program for you if you'd like to save thousands of dollars and thousands of hours trying to piece your health puzzle together on your own
This is the program for you if you want to feel great and get your energy back.
I know you may be skeptical, (and rightly so) especially if you've tried a lot of other things to get well and nothing has worked.

But what if change were really possible? And what if it could be easier than you think? Please don't give up hope.

Let me help you, guide you, and show you what is truly possible that you most likely do not even realize exists!

Isn't it time you start to get your life back, feel happier, more peaceful, begin doing the activities you love, being more present with friends and family, and most of all, start feeling good about yourself?
"I was losing my life. It was over. Then… through Debora, I got my life back. No other words. A miracle."

CiCi, Encinitas, CA
Just a Few of the Numerous Benefits You'll Receive when you REGISTER NOW for these Effective Programs
Experience a powerful (and even enjoyable) way to help stop the vicious patterns of stress, pain, depression,& anxiety, and replace with physical comfort, deep relaxation, emotional ease, peace of mind.
Begin immediately to imprint new patterns of health and happiness. Warning: Your painful, depressing story may end once and for all!
Receive the Most Powerful Rapid Healing Modality currently on the planet which Accelerates your healing process on all levels physical, mental, emotional, spiritual.
Effortlessly Raises Your Vibrational Frequency to the state where there is no dis-ease
Stop the Pain of Worrying! Tap into information BEYOND your intellect that is hidden from view and that you can't figure out with your mind
Release the Deep Hidden Reasons Causing Your Pain and Illness that Medical Tests Won't Reveal
Get Your Energy and Life Back on Track
Experience Debora's specialty, Biofield Healing, which has helped thousands of her past clients to eliminate their Chronic Pain, Depression, Anxiety, Fibromyalgia, Arthritis, Trauma, Head, Neck, Back, Shoulder Pain, Gastrointestinal Issues, even Cancer and much much more, and even when nothing else worked!
Increase your Inner Guidance and Improve your health on all levels as you become aligned with your Right Life Path
INVEST IN YOUR HEALTH TODAY! Affordable and Convenient from the comfort and privacy of your own home for only a fraction of the cost of Debora's private 1:1 programs.
"I experienced a profound healing from Fibromyalgia by Debora Wayne. After 20 years of symptomatic pain, I could feel the sources of this auto immune disorder being pulled from my body by her. The flare up I was experiencing has remained in remission since I received her gift. I highly recommend anyone with Fibromyalgia, other related auto immune disorders or chronic pain to seek her loving intervention."

Maryanne DeAngelo, San Diego, CA
Click the Tabs Below to See What You'll Receive when You
REGISTER NOW for these Effective Programs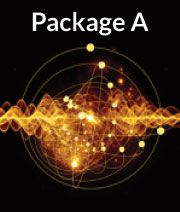 INCLUDES:

A 2 hour Group Call LIVE with Debora ($297 VALUE)
This one session alone has the possibility of completely changing the entire direction of your health and your life!

Includes a Full Biofield Healing Distance Session Live on this Group Call with Debora! ($500 VALUE)

Plus MP3 Recording of the entire Call including the Group Healing Session for your personal library. Listen again and again as desired. Available for Immediate Download ($97.00 VALUE)

Education: Begin to understand the Science behind Biofield Healing and it's connection to Spiritual Healing and Energy Medicine

PLUS Live Q and A with Debora

Discover a solution that you may not know exists which has the potential to immediately begin to turn your health and life around in a positive new direction.

Discover The #1 Key Reason that keeps you stuck in pain and dis-ease but is rarely ever talked about and won't show up on medical tests

Understand why addressing the symptoms of your pain and illness may actually be making things worse, and how to begin to solve the hidden core problem so you can get better

Experience the true merging of Science and Spirit as you receive Biofield Healing which gets to the root cause of your pain and dis-ease faster than anything else!

Date TBD
($894 VALUE)
Plus

Four, 20 minute "Mini" Biofield Healing Recorded Sessions ($650 VALUE)

Mp3 Audio Format with Easy, Relaxed Listening via Phone or Computer

Available for Immediate Download

Listen again and again and receive healing in the comfort of your own home

Designed to work on all levels of health – Physical, Mental, Emotional, & Spiritual

Each of the 4 sessions builds upon the previous one, creating new vibrational patterns for health, energy, ease, & comfort
Session #1: Lays the Foundation: Release Your Pain, Depression, Anxiety, Trauma, and More!
Session #2: Goes Deeper: Continue to release the underlying Physical, Mental, & Emotional causes of your pain, depression, anxiety, and more.
Session #3: Sets the Foundation: Anchor in New Vibrational Frequencies of Health & Happiness
Session #4: Stabilizes your New Vibrational Patterns
***PLEASE NOTE*** Each of the 4 sessions builds upon the previous one, creating and imprinting new vibrational patterns for health, energy, ease, & comfort.
($650 VALUE)
TOTAL PACKAGE A = $1544 VALUE
ONLY $127

Includes ALL items from Package A ($1544 VALUE)

PLUS The first 50 people who register will receive a private 20-minute Biofield Healing "Mini" Distance Session 1:1 with Debora($200 VALUE)

AND… The next 25 people will receive a private 20-minute Biofield Healing "Mini" Distance Session 1:1 with Annette, one of Debora's highly trained Biofield Healing Practitioners.($125 VALUE)

Invest in Your Health Today and Take advantage Now of this rare opportunity to work with Debora and her Master Practitioners at a fraction of the normal investment.

Invest in Your Health Today and Take advantage Now of this rare opportunity to work with Debora and her Master Practitioners at a fraction of the normal investment.
(Over $1744 Value)
Only $297 – 1:1 "Mini" Sessions with Debora
Only $247 – 1:1 "Mini" Sessions with Annette
"Before going to Debora I was in constant pain. During the past three years I've had lumbar injections, used anti-inflammatory patches and needed daily pain medication. Since my sessions with Debora I no longer need medication, I am pain free, exercising again and loving life. What a blessing!"

Carlene S., Chula Vista, CA
This series is especially for you if you've tried other methods but haven't gotten the results you hoped for and you want to stop the pain of worrying and the fear that your condition will continue to get worse or never change.
Feel More Energy!
Thrive with Vitality!
Get Your Life Back On Track!
Release Old Patterns!
TOTAL TRANSFORMATION
It's time to Stop Analyzing, Stop Worrying, Stop trying to "Figure it Out" on your own and please accept my help.
Read what Dr. RitaMarie Loscalzo experienced with Debora and her work:
"Even with just a brief demonstration of Biofield Healing, almost everyone was able to feel the healing effects that Debora transmits.
Many people had healing results. Some felt very relaxed, their minds quieted down, and the overwhelm they feel melted away. They released anxiety, and their pain disappeared, and they felt deep emotional release.
One person who had a longstanding open wound that had not healed in months, saw it completely close up in just 24 hours after the healing session demo.
Another said her mind totally cleared, and still others said they felt hopeful again that there was an answer for illnesses and symptoms they just haven't been able to shift.
Practitioners were excited to learn a new method to help their clients, friends, and families."

Dr. Ritamarie Loscalzo, M.S, D.C, C.C.N, D.A.C.B.N, Founder, Institute of Nutritional Endocrinology
Many of Debora's past clients and students have reported more energy and vitality as well as complete and total healing of their Chronic Pain, Depression, Anxiety, Fibromyalgia, Arthritis, Trauma, Immune Disorders, and more.

As you receive the direct transmission of Biofield Healing you should begin to experience positive changes in your life and gain greater ease and comfort, more peace of mind, and better overall health.
What Others Are Saying
Read what Dr. Claudia Gabrielle, M.D. has to say about Debora and her work with Biofield Healing....
"I attended Debora Wayne's program under the premise of learning so as to help others, but as the session progressed I saw areas in myself that need help too. I am so grateful to Debora and I celebrate the gift she is and the gift she has been given from God to help heal many.

I am recommending her to family, friends and patients even more since my personal experience."

Claudia Gabrielle, MD, FAAFP, Ivy League trained and Board Certified Family Physician with 20 years' practice experience in the USA, Sweden, India and Romania
"It's not an understatement to say that Debora Wayne has given me back my life! I had been very ill for almost 6 years with Chronic Fatigue Syndrome. The illness forced me to leave my dream job and retreat into rest. The symptoms were miserable. I tried dozens of other doctors, practitioners and healers without significant or lasting gains.

After the first session with Debora, I became energized and vital in a way I hadn't felt for 6 long years! Miraculous things happened… The insomnia went away...I started sleeping soundly... I'm now participating in activities, exercise and work... I feel more peace and joy than I have in years! Debora's work is extraordinary. Her sessions healed me of an ailment doctors called incurable, and I feel like I've gotten a second chance at life. I'm so grateful to Debora's unsurpassed skill, caring and insight."

RT, San Diego, CA
"Working with Debra I immediately felt relief from mental pain.

Within 24 hours of my first Biofield Healing session, I felt physical pain and emotional pain leave my body.

I am a changed person. I find that opportunities and connection with others that I have always wanted are coming to me now without effort. Physically I am getting stronger and I love my life.

Everything has changed in my life. I call it a paradigm shift on how I view everything. I am excited about my future and so very grateful for the healing I have received."

Sharon H, Henderson, NV
"What is so profound about Debora's work is that the benefits are instantaneous!
Issues that we have held onto for many years, melt away.
It is truly miraculous!
And another sacred benefit is that I truly know how much joy Debora feels in helping us. It is truly her Dharma. I don't personally know a lot of people who are living their Dharma, but I know Debora is!"

Marla, NYC, NY
DEBORA WAYNE, an internationally known pain-release and energy expert, helps those who suffer from Chronic Pain, Depression, Anxiety, Fibromyalgia, Arthritis, Immune Disorders, Trauma, and more. Her specialty, finding and releasing the hidden reasons for pain and symptoms that medical tests don't reveal, assists people in getting their energy and lives back on track and moving forward in a positive direction.
Her effective programs address Physical, Mental, Emotional, and Spiritual Health using a unique and effective blend of ancient healing techniques, her own profound method known as Biofield Healing, along with the latest discoveries in Physics, NeuroScience, and Energy Medicine.
Since her own "health wake-up call" 30 years ago, Debora has been immersed both personally and professionally in the Healing Arts. She has earned degrees and certifications in Psychology, Hypnotherapy, & Chemical Dependency Counseling, has 30 + years practicing and teaching the Art of Meditation, is a Certified Yoga Instructor, Reiki Master, Biofield Healing Master Practitioner, and Founder and Director of the Biofield Institute based in Del Mar, California.
DISCLAIMER: The information on this site is not intended or implied to be a substitute for professional medical advice, diagnosis or treatment. All content, including text, graphics, images and information, contained on or available through this web site is for general information purposes only. Please see a medical professional if you need help with depression, illness, or have any concerns whatsoever.
WE DO NOT OFFER MEDICAL ADVICE, COURSE OF TREATMENT, DIAGNOSIS OR ANY OTHER OPINION on your conditions or treatment options. SERVICES OR PRODUCTS THAT YOU OBTAIN THROUGH THIS WEBSITE are for information purposes only and not offered as medical or psychological advice, guidance or treatment.
CONSUMER NOTICE: You should assume that From Heartache To Joy has an affiliate relationship and/or another material connection to the providers of goods and services mentioned on this page and may be compensated when you purchase from a provider. You should always perform due diligence before buying goods or services from anyone via the Internet or offline.
REFUND POLICY: Please know that in order to honor the Law Of Energy Exchange, all exchanges need to be fair energetically. We love and honor all of our valued listeners and speakers. We are happy to offer a no questions asked, 30 day Money Back Guarantee to our customers to help them decide if a certain product works for them or not. However, in order to honor our speakers and their hard work we can only offer refund on one package for every customer per 90 days. Multiple refunds by same customer within 90 days will not be accepted. If speaker's offer involves personal sessions, then guarantee will be voided if the session has been availed. Additionally all refund requests should be sent within the 30 day guarantee period. We thank you in advance for respecting the energy exchange.
Copyright © 2016 - Eram Enterprises Inc - All Rights Reserved