​​Expert TV psychic medium, intuitive, animal communicator, and foremost expert on soul contracts.
Danielle Mackinnon's Special Offer
Changing YOUR inside world to create the LIFE you want to lead
Do you feel you're stuck in a rut, unable to move forward?
Do you prevent yourself from achieving success because you're not sure you deserve it?
Do you wish you could find relief from that little voice of self-doubt once and for all?
Would you like to make permanent life changes and step into to a place of improved (optimal) health, happiness and opportunities?
Unlike other programs, Mapping Your Soul System is not designed as a Band-Aid quick fix. Instead, this program is about helping you making actual, permanent changes throughout your life.

Mapping Your Soul System enables you to go deeper than most techniques ever take you – to the actual root issues of your challenges and self-sabotaging behavioral patterns. And it's here that you'll learn how to make the shift from within. Most excitingly, the changes you create through this program will ripple out and affect all areas of your life, helping you to create the life you want to lead!

And that's exactly what working with your Soul System will do for you. It will help you master and release those "negative belief" energies deep within your Soul that prevent you from believing in yourself, feeling protected by the work, finding success, finding love and more.
Are you ready to start the process of removing those roadblocks now?

Thousands have already worked with Danielle's transformational processes to change their way of thinking, their way of responding, their way of living … by changing their inside world to create the life they want to lead.

Today is the day to start mapping your soul system!
Total Package Value $1132
From Heartache to Joy Special Offer $99
*** 88% Saving ***
Your Brilliant Soul System
What is a Soul System and how does my soul system affect ME?
Are you dealing with challenges in your life, but have no idea how to start identifying them or how they got there in the first place?
Have you been thinking there might be some other force at work that's creating havoc, chaos, discontent, or sadness in your life?
If so, learning about your Soul System will give you the insight you're looking for – so you can finally tap into the hidden energy system that has been guiding you every day since you were young!

In Part 1, you will learn about your Soul System and begin the process of working towards changing the way you see yourself, the way you break old habits of thinking, and the way you prevent yourself from reaching your goals through your Soul System.
In Part One, you'll learn:
What are Seed Thoughts and Soul Contracts
How even just one of these energies can secretly influence you for years
The three main components to create a healthy Soul System
The components of an un-healthy Soul System
How to begin working on uncovering the brilliance within your Soul System
In "Your Brilliant Soul System," you'll receive a new perspective on how the soul works AND you'll learn about the incredible system of your soul and how it has been constructed to give you all of the benefits, joys and successes you've desired, once you know how to work with it!
Doing the work so you can do the work more easily
Do you feel like your life is full of chaos?
Do you wake up and stay up at night worrying?
Do you know how to most effectively manage your energy and emotions?
Once you've learned how your Soul System works, you'll want to begin working from within to bring healthy thought patterns back to your own system. Your foundation is the place to start! It's time to learn how to begin managing your energy to achieve greater success.

This means that following steps, rules and what everyone else says will no longer work! It's time to TUNE IN TO YOU!

In Part 2, Danielle shows you how to go within, so you can determine whether your own energy management techniques are creating the right framework for future success or holding you back as a result of old patterns and self-limiting thought processes.

In this audio, Danielle also equips you with her most effective energy management tools yet! Many people don't realize when it's time to discard their old tools as all too often old tools fall short of achieving the foundation required to create real positive change. Using this program and Danielle's tools, you'll learn how to create a solid foundation, one you can stand on firmly and with assurance, one that will deliver the life you want to lead – a life not defined by restrictions and limitations, but one of limitless opportunities.
Learn how a lack of energy foundation can prevent you from making deep changes in your life
Learn how to re-access the energy of your soul, through the Soul Energy Harmonization
Rebuild a stronger more robust foundation for your greater success
Learn how to test the effectiveness of your own techniques
Release the energies you've absorbed from your environment. This is the same theory that Danielle uses with her highest-vibrating clients, and in this audio, she's sharing it with you!
Finding Your Soul Contracts
Learn what's stopping YOU from meeting your goals!
Do you set goals for yourself and yet fail to achieve them?
Do you feel that the same-old-stuff keeps getting in the way?
Do you make the same decision again and again even though you know it's not the right one?
Now that you've set a firm foundation, it's time to identify and deal with the soul level blocks creating havoc and discord in your life and preventing you from achieving and realizing your full potential.

In Part Three, Finding Your Soul Contracts, you'll learn everything you need to know to discover all the various soul level blocks creating havoc in your life.
Learn how Soul Contracts are GOOD BLOCKS intended to assist you in your evolution as a human
Find out how Relationship Soul Contracts affect every single person in your life
See how Animals work at the soul level to create contracts that help you grow
Come to understand how Lifetime Soul Contracts represent lessons that your Soul wants you to learn
Learn how DNA Soul Contracts create supported energy for the rest of your Soul Family
Discover how Bump Contracts work as a Plan B to help keep you remain on-track throughout your lifetime
Learning the four easiest methods for identifying your own Soul Contracts
Everyone thinks they know what their unique blocks are, but as you delve into your Contracts, you'll find that very often, the blocks aren't exactly what you originally thought, and you might be surprised at how common they are!

Soul Contracts make it difficult for you to accept and experience the brilliance of your Soul and of who you really are! It's time to nail down exactly which Soul Contracts are blocking you so you can begin working on removing them from your life immediately!
Finding Your Seed Thoughts
Exposing and changing your root beliefs
Do you secretly doubt yourself?
When you try to make a change, do you find the little voice in your head says, "don't do it!"
Are you ready to understand what is driving you at the very root level?
Now that you've firmly established your strong foundation and you've discovered your Discordant Emotions and Soul Contracts, you're ready to get to the core challenge!

Without exposing the root, it's unlikely that any major changes you make in your life will actually be permanent. This is why Part Four, Finding Your Seed Thoughts is such a pivotal part of this process. It is here that you learn exactly what Seed Thoughts are and how they often remain stubbornly hidden within your Soul, despite years and years of work on yourself.
In Part 4, Danielle also helps you:
Learn the 4 primary Seed Thoughts
Find your own Seed Thoughts through her unique three-step technique(You may have more than one!)
Develop the deep awareness to work at the soul level.
In Part Four, Danielle not only helps you develop the deep level of awareness necessary to do this intimate Soul-Level work, she also provides you with the accompanying Soul Lesson, so that you can further your journey of changing your life from the inside out.

As you progress through Part Four, you'll start to notice how you're behaving differently, finding more ease in your day, feeling that you can rather than you can't, making positive decisions for yourself (that you never thought you would make) and so much more!
The ultimate in Soul System awareness
Do you work better when you see the big picture laid out in front of you?
Does you like to trace something from beginning to end to best understand it?
Do you love the feeling of accomplishment when you finally put that last piece of the puzzle together?
Having worked through the first four parts, you should be feeling proficient in working with your Soul System.You finally have everything you need to create your personalized map of your Soul System! And don't worry about this one – it's quick and easy!

Here, in Part Five, Danielle shows you how to construct your own Soul System map via her three simple steps, incorporating all of the components purposefully into your map. This is the ultimate in awareness, as you'll finally have a beautiful visual guide helping you track why your life has been operating the way it has been.
As an extra, Danielle has included a method for you to check your Soul System Map, and how you are progressing as you move through the entire process.
Releasing Your Soul Contracts
Releasing the energies no longer serving you right now!
Have you already been experiencing change as a result of your newly developed awareness?
Do you often take on the emotions of friends and family?
Have you experienced lots of Aha moments through working with the Mapping Your Soul System program?
At this point in the program, you should have clearly identified what your Soul Contracts and Seed Thoughts are, you know your Discordant Emotions – and you know how it all fits together into your map. You've also been experiencing small changes and new awareness as a result – as you've been working with this system for days or even weeks.

In Part Six, it's time to go in and let go! In Releasing Soul Contracts, Danielle walks you through the final step in the program. This release is really the icing on the cake – as by this point in the program, most people are experiencing great change within already.
Learn the importance of embodiment versus intellectual understanding (and find out how so many people go wrong with this!)
Learn the Four Steps to True Embodiment of the lesson
Come to understand why soul level changes become a catalyst for habit change
Learn a fun tool for how to disconnect your energy from parts of the past that are holding back your ability to embody the lesson
Receive a clearing of all of the Soul System energies you're now ready to release
Now you really get to experience what it's like to shift from the inside out to start living the life you want to lead!
As an added bonus, Danielle has included a simple yet effective technique for calling in the new energies you really want to experience.
Live Q and A Session with Danielle MacKinnon
This powerful offering will give you quite the head start in working with your Soul Contracts and mapping your Soul System! This is your chance for a PRIVATE group coaching call with Danielle. Events like this are valued at $400 and over!

In this PRIVATE GROUP SOUL SYSTEM MAPPING Q & A SESSION, you'll receive information, guidance and assistance that will help you make the changes you've been looking to make at the Soul level. Get inside access to Danielle's deep knowledge of the Soul System and take advantage of the tools and insight that have helped thousands of people wake up in the morning, in love with their life. Join Danielle LIVE in this powerful call and learn how to map your OWN Soul System! Get the answers you need to move to the next level in your life!

DATE: TBA
Call in information will be provided at purchase. Submit your questions early. You do NOT have to be on the live call to get your questions answered, although Danielle will take live calls as well. You will get a download of the call if you are unable to make it.
Total Package Value $1132
From Heartache to Joy Special Offer $99
*** 88% Saving ***
"With a smile that could melt your heart, Danielle MacKinnon guides people to uncover the secrets of their Soul. I'm always impressed by her sensitivity and deep understanding of how the Soul can truly help people when they are finally ready to look."
~ Psychic Medium John Holland
"What I loved most about my soul contract reading with Danielle MacKinnon was that it helped me to better understand the people in my life and my relationships with them. Danielle taught me why each person is in my life, why they behave the way they do around me, and why I respond to them the way that I do. Most importantly, my reading with Danielle taught me why I chose to have each person in my life (from a soul level), which has helped me to be more understanding, forgiving and compassionate with friends and family members because I now relate to them at new, higher level"
~ Psychic Investigator Bob Olson
"I want to say thank you to Danielle for such a wonderful learning experience. She explained everything so well and gave time for her listeners to take in what was being said. I had no reaction that I was aware of during the first clearing of fields. However, during the second one I started to cry and became quite emotional - a lot of momentary sadness. At one point I even found myself saying goodbye to my Mother in my head (she passed away in February 2004). It took me by surprise. I am definitely going to listen to the replay tomorrow. Again, thank you Danielle for this wonderful experience. I was originally looking at your website for information on animal communication with animals. When I saw the information about "Breaking Through Barriers in Intuitive Clarity." I decided to sign up and I am very glad that I did."
~ Lindsay Jacobs
"I have never felt what I felt today. I felt a wave of energy and tingling throughout my entire body for a good 20-30 seconds and then I had a smile so wide I thought my face would break, and then I laughed a carefree laugh... Thank you Danielle!"
~ Susan
"This is what I've been waiting for my ENTIRE LIFE!!! This was my first call and before I even clicked on I knew that this was going to be powerful beyond words, and OMG it was!!!!"
~ Vee B.
"I purchased Danielle's package. It's an amazing package. I received my guide's names while I was listening to Get to Know Your Guides. I've used all the Mp3s many times since I got it!"
~ Sharon
"Thank you very much! I noticed after the clearing that I had chills and I felt a little light headed. I was walking and I had to stop and get my balance. I feel so much lighter!"
~ Rolanda Hodgson
"I noticed a change immediately after the clearing (I actually fell asleep for a few minutes!) When I awoke I felt very light and peaceful.. was not counting on that. There seems to be residual effect since also. people I have been having problems with seem to be less problematic for me now (psychologically/spiritually). Thanks Danielle!"
~ Leslie Caral
"I had my eyes closed both times and during the first clearing, it was as if someone standing in front of me, blocking the light, had moved away. Even through closed eyes, I could see this column like shape falling away and sense this light shining on my now. During the second one, I sneezed as I was repeating after Danielle, and about halfway through, I felt this release of something pent up, like I was finally being allowed to relax and be at real honest peace. NOT making any of this up, I love my guides for helping me. Thank you, thank you, thank you."
~ Emily Bateson
"Danielle is a phenomenal teacher and coach who loves to empower her clients. I highly recommend her classes, teleseminars and coaching sessions. She has an amazing ability to identify and help with what you need to work on to reach your goals. Thank you, Danielle!"
~ Laura Flinn
"After one session with Danielle my outlook on life started to shift. And my life continued to improve as I began working with Danielle on an ongoing basis. Her style is joyful, direct, and supportive. I'm provided with insightful guidance and tools that I can use on my own. As a result of our coaching sessions I'm shifting in amazing ways. I'm positive, lighter, grounded, and confident. I see unlimited possibilities. This collaborative relationship is a life-changer. I'm so grateful to Danielle."
~ Sara Doolittle
"The work that I did with Danielle has been life-changing. That may be cliche but it is the best description for the shift that has taken place. Talking with her is like talking to a dear friend who also brings me wisdom and insight that is beyond anything that I could consciously imagine. Her warmth and lightness contribute to a feeling of safety and her guidance has helped me to do the "heavy lifting" that was needed to truly transform my life. I will be forever grateful."
~ Debbie Kirstein!
"Danielle helped me so much! She's such a joy. I have consulted her for matters of the soul and business. She helped me clear away fears I didn't even know that I had so I could step into my power and live my calling. Her guidance wound up saving me lots of time and money, while feeling great about receiving more money and love as well. She's helped me with relationships, life, love, you name it. I adore her and consider her one of my spiritual mentors. She's genuine and the real deal."
~ Kari Samuels
"Danielle has been gently and gracefully leading me through this amazing healing journey through difficult childhood experiences and through some deep past life experiences that are creating much healing today. She has been a beautiful master in guiding me towards real authentic healing at such a deep level and I will be eternally grateful for her spiritual warrior Self that continues to support me with the love and trust that is making this journey possible."
~ Daniela Mannucci!
"I had an Animal Communication reading with Danielle several months ago. I had adopted an older dog from a shelter and Danielle helped me understand her worries and some health problems she had. I have seen an incredible change in my dog's behavior and health improving since the reading. Her anxiety of being abandoned again is no longer there. She now knows this is her permanent home . Thank you so much Danielle for communicating with her!"
~ Jenny Margules
About Danielle Mackinnon: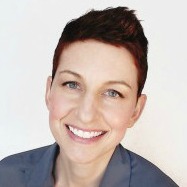 Intuitive, coach, and animal communicator, Danielle MacKinnon has been named one of the country's top 100 Astrologers and Psychics of 2014 by author Paulette Cooper and she has been given the title Best Psychic Medium by Psychic Investigator Bob Olson. She has appeared on national and local TV, and has been featured on countless radio programs around the world. Danielle is a popular teacher on soul contracts, animal communication, intuition, and more through her live online webinars and at The Omega Institute as well as other globally recognized teaching and wellness institutions. Today, Danielle uses her unique skills to lead thousands of people through their challenges into a world of possibility and brilliance every year. Her book, "Soul Contracts: Find Harmony and Unlock Your Brilliance" came out in 2014 and has helped Danielle take her work to a new, even deeper level.
Total Package Value $1132
From Heartache to Joy Special Offer $99
*** 88% Saving ***
DISCLAIMER: The information on this site is not intended or implied to be a substitute for professional medical advice, diagnosis or treatment. All content, including text, graphics, images and information, contained on or available through this web site is for general information purposes only. Please see a medical professional if you need help with depression, illness, or have any concerns whatsoever.
WE DO NOT OFFER MEDICAL ADVICE, COURSE OF TREATMENT, DIAGNOSIS OR ANY OTHER OPINION on your conditions or treatment options.SERVICES OR PRODUCTS THAT YOU OBTAIN THROUGH THIS WEB SITE are for information purposes only and not offered as medical or psychological advice, guidance or treatment.
CONSUMER NOTICE: You should assume that From Heartache To Joy has an affiliate relationship and/or another material connection to the providers of goods and services mentioned on this page and may be compensated when you purchase from a provider. You should always perform due diligence before buying goods or services from anyone via the Internet or offline.
REFUND POLICY: Please know that in order to honor the Law Of Energy Exchange, all exchanges need to be fair energetically. We love and honor all of our valued listeners and speakers. We are happy to offer a no questions asked, 30 day Money Back Guarantee to our customers to help them decide if a certain product works for them or not. However, in order to honor our speakers and their hard work we can only offer refund on one package for every customer per 90 days. Multiple refunds by same customer within 90 days will not be accepted. If speaker's offer involves personal sessions, then guarantee will be voided if the session has been availed. Additionally all refund requests should be sent within the 30 day guarantee period. We thank you in advance for respecting the energy exchange.
Copyright © 2016 - Eram Enterprises Inc - All Rights Reserved