Awaken your Legend & Rewire your Subconscious Mind
Have you tried different healing modalities and read dozens of self-help books and still been struggling with the same patterns?
Did you wish that someone would actually shine a light on the root of your issues and how to break free?
Often with therapy or repeatedly thinking about the problem we only strengthen the old story or wound keeping us down by focusing on it and this leads to even less confidence.
The great news is that these parts of ourselves we resist or wish weren't there are actually our teachers and often our protectors - our inner child's way of keeping us safe. Instead of trying to "release" these "problems," by listening to them and integrating them back through unconditional love, instant and quantum transformation occurs in our energetic field, our body, and our life. To do this, we simply need to be made aware of our shadow, or what we are not able to currently see and redefine it.
How to transmute our darkness into brilliance
If you have struggled with low self-esteem, hopelessness, negative thought patterns, blame, shame or constant fear, Daniel has something special to share.
Through his clairempathic abilities, Daniel can instantly feel how you are experiencing life including the distortions and belief systems holding you back. Through a fast quantum awakening process, Daniel guides you to break through and rewire your reality back into alignment.
Once the core issue is seen and integrated back into love, one's entire reality and experience is permanently shifted.
Daniel has worked with veterans, children, CEOs, celebrities, and people on the brink of suicide - this works for everyone that is open!
This process allows for instant clarity, empowerment and ease through rewiring your inner code which redefines your identity, and how you manifest and interact with the universe!
This process differs than others because it is lightning fast, goes straight to the core and reveals what you cannot currently see, yet it empowers you by knowing that YOU are actually the one healing yourself, instead of someone outside of you.
1

Learn rapid awakening techniques that will raise your vibration and get you out of negative head spaces in minutes

2

Learn rapid awakening techniques that will raise your vibration and get you out of negative head spaces in minutes

3

How to enter into a life-long flow state by working less and manifesting more abundance!

4

Hear Daniel's story of overcoming half a dozen debilitating mental disorders and how he used time travel techniques to break through them

5

Learn 5 powerful rules of word magic that transform your energy and mind-state instantly!

6

How a rare flowering plant from the jungle helped open Daniel's heart and how it works.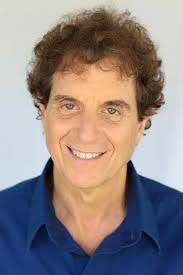 "Daniel is my favorite wizard. He's tapping into a deep type of inner magic. It's unique because it opens you up to who you really are in a really powerful way. It's as if your future is coming to visit you in this present moment. His work is transformative & I highly recommend it."
~ Richard Gordon / Author, Founder of Quantum Touch
"In five minutes that he met me, he deciphered what was going on in my life...the thing I take away most is feeling that I can do anything!"
~  Mara Gibbs / Writer: Huffington Pos
Daniel Is A Miracle Worker, From Helping Me Relieve Excruciating Pain In Both My Feet, To Help Me Gain A Clear Focus And Direction For Next Phase Of My Life.. Cherry On The Top.. I Just Had A $7k Day Last Week With Zero Effort On My Part.."
"Working with Daniel and his magical potions has worked miracles in my life. I came to him with excruciating pain in both my feet. He quickly pinpointed the source of the pain - I was not clear about where I was headed in my life. He was able to channel information and simple, enjoyable steps to help me gain a clear focus and direction for this next phase of my life purpose journey. I had been pushing myself too hard for years, but now life is unfolding without me having to push. In fact, by surrendering to what IS and trusting that I am being provided for, I'm in a flow state pretty much all the time.
I'm moving in my Genius Zone now and my new belief is coming true - The more I play, the more money I make! (I just had a $7k day last week with zero effort on my part!) I haven't eaten sugar for over a month (when formerly I craved it every day), so the inflammation and joint pain is gone and I've lost some weight - easily.
I am forever grateful for the blessing of Daniel Raphael for helping me ground my physical body so my Divine purpose can flower and I can do what I came to the earth to do."
~ Lee S. Irwin, Life Mastery Mentor
"I would like to recommend my friend Daniel Raphael as a highly skilled and powerful clairsentient soul capable of imparting shining simple guidance if you are faced with especially important decisions regarding which direction, when, how and with whom to go.
I find his clear, grounded, uncluttered, direct and swift reading on names, places, situations etc to be invaluable support in my decision making processes of late. He has helped me prioritize and focus a busy international calendar for 2017 with ease and grace all within 15 minutes and I highly recommend his services."
~  Nick Good, Co-Author of Amazing Grace with David Wolf
Daniel Raphael is a transformative guide who takes people out of illusions and stories into their core empowerment in minutes. People that receive guidance from Daniel experience breakthrough's within minutes and have permanent shifts in their consciousness and way of operating, often going into beautiful flow states.
Without finding the core definition of your distortions, you will continue to operate subconsciously from this mode, having invisible ceilings blocking you from greater love, abundance, and success. What is success to you? The only problem is that you think you have a problem!
By signing up for a session, you can awaken to the perfection of who you are and operate without old mind constructs that are keeping you in an old paradigm that something is "wrong" with you or your life, find the root cause and breakthrough in monumental ways!
By purchasing a discounted Magic potion package, you can allow the secret codes of nature and alchemists to penetrate and rewire your own coding to shed old blocks preventing you from more love abundance and confidence in yourself and the universe!
Below Introductory Prices are for Limited Packages Only!
This is not currently offered anywhere else and will never be offered again at this price.
Discount: 68%
Total Package Value $500
From Heartache to Joy Special Offer
$157
Heart Opening Tincture - 1 oz
Piri Piri Perfume - 1 ml sampler
The Magic Scroll for Miracle
Mindness PDF

Discount: 60%
Total Package Value $1,111
From Heartache to Joy Special offer
$444
Heart Opening Tincture - 1 oz

Piri Piri Perfume - 1 ml sampler

The Magic Scroll for Miracle
Mindness PDF
55 min Session with Daniel

30 min follow up Session with Healer

A 1 oz bottle of Heart Opening Tincture
This alcohol-based tincture is made from Bobinsana Nectar, a flowering plant from the Amazon that opens one's heart and increases drive and motivation, mixed with sacred wild jungle honey from the Amazon, flower essences from the mystical community of Findhorn, the rare alchemical oil of gold elixir, rose water, and water from a rare healing spring. It has been blessed and prayed on by a powerful Shaman in Peru to activate the spirit of the plant. A portion of these sales supports the local shaman and his family.
A 1 oz bottle of Lightning Spray
This spritzer is alchemized with powdered fulgurite- lightning that struck the earth that becomes a glassy-like substance used by African shamans to deflect negative energy. Sacred clearing resins, crystals, salts, herbs and oils such as palo santo, white sage, frankincense are blended with refreshing grapefruit and jasmine for an instant clearing and energizing sensation misted around your body and house. This spray is then blessed with codes to remove spells, entities, and energies that are not of your highest good.
A 1 ml sample vial of Piri Piri perfume
Piri Piri is a rare plant from the Shipibo tribe in Peru that was blessed and activated by three generations of female shamans: A grandmother, mother, and 6 year old shaman-in-training. This perfume is meant for external use to call in abundance and love for your highest good. The smell is intoxicatingly delicious and calls on good spirits to support you in receiving what you are asking for.

Each potion comes with instructions and a ritual to optimize results!
"My Life Is Flowing With Much More Grace And Ease Since Introducing Daniel's Potions Into My Life"
"Absolutely loving these magic potions! I've noticed massive transformations specifically in manifesting what I desire, keeping my field clear and standing fully in my power. My life is flowing with much more grace and ease since introducing them into my life. Looking forward to restocking!"
~ Drew Matthews - transformational coach
"Tinctures Helped Me Have Compassion For Myself....Not Self-Pity, But True Acceptance And Excitement"
"I take the plant tinctures every morning in meditation. My heart is open with so much compassion - I've been relating with love and acceptance to people who formerly were difficult for me to be around. And I have such compassion for myself....not self-pity, but true acceptance and excitement."
~  Lee Irwin, Master business coach and mentor
Activate your divine abilities breathwork meditation - MP3

Value: $47
Go on a deep meditative breakthwork journey to clear programming and trauma blocking your intuitive abilities and divine gifts. Open your heart into a new state of joy and flow.
From Heartache to Joy Special Offer $157

55 minute session with Daniel Raphael by phone or Skype
"This Was The Most Profound And Transformational 1 Hour Session I Have Had In My Life"
"This was the most profound and transformational 1 hour session I have had in my life. Daniel performed a complete operating system reset that removed programming and reset my system so that I could be ready for this next phase of my life. I experienced a lot of twitching and electrical frequencies running through by body during the session and I experienced immediate results afterward that have lasted. I am so grateful - he truly has amazing gifts!"
~ Cheryl Rae, healer and author
"The Pinpoint Accuracy And Speed That He Works Through Trauma And Blocks Is Like Nothing I've Ever Seen"
"Daniel is truly a wizard with gifts that have brought deep healing in my life and many of my closest friends. The pinpoint accuracy and speed that he works through trauma and blocks is like nothing I've ever seen."
~  Michael Hrostoski, Founder of The School For Men
"Daniel is a wizard sent to earth to remind us to be more of who we really are. He has inspired me to grow and reach for new heights. I'm so grateful for knowing him, his bravery & his wisdom."
~ Dream Rockwell / Co-Founder: The DoLab, Director: Lucent Dossier
"Daniel is an incredible alchemist. My wife & I have been following his guidance & it's proving to be transformative. I'm honored to know him."
~  Lucien Vattel / CEO: GameDesk
Total Package Value $1,111
From Heartache to Joy Special Offer $555

"Daniel brings a wonderful presence and help me gets out of my skin and connects with what's important"
~ Justin Brown, CEO: Ideapod
"Daniel is a powerful healer who has opened my eyes to a world I never knew existed and spiritual powers I never knew I possessed."
~  Jason Doig / NHL Pro-Athlete, Regional Sales Director: Aflec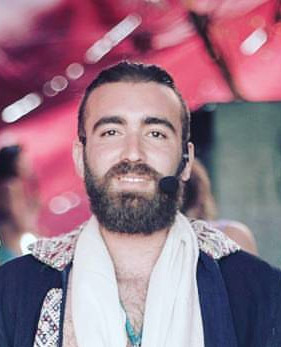 Daniel Raphael was diagnosed with half a dozen debilitating mental health conditions by his teens. Doctors said it was "impossible" to function without a variety of prescription drugs. Instead, Daniel heard an inner voice that he listened to, embarking a journey around the world. Living with shamans and masters from various traditions on many continents, he awakened to forgotten wisdom and mystic arts allowing him to return with a new perspective and system to be in service to others. Today Daniel focuses on shining light and reflections on the layers of programs and blind spots that keep us from our sovereign gifts as reality creators, which then is followed by crafting and supporting one through challenges and initiations in their lives to integrate their spirit and live their legacy. He now guides some of the world's greatest thought leaders and splits his time between his Costa Rica retreat center and his travels around the world.
Daniel Helped Me Expand In Ways You May Not Be Able To Imagine"
"Daniel is truly tapped into the invisible realm. His deep sensitivity, commitment and clarity allow him to intuit what is going on in people and give valuable suggestions to help them improve their lives. He has done this for me in unexpected and invaluable ways, so I would certainly recommend him if you are open to expanding in ways you may not be able to imagine."
~ Dot Todman, Vocal Empowerment Coach
This Session Evolved My Perception By Releasing Victim Consciousness. To Say That Daniel Has A Gift Is An Understatement"
"Daniel held space allowing me to dive deeper into the core wounds of betrayal, separation, and distrust that were not fully healed in my life. As we time traveled to face those that left a painful impact, I met each of those people as their inner child with deep compassion -more so than ever before! Some of Daniel's superpowers are accessing the codes of unconditional love, deprogramming limited belief systems, transmuting pain and fear into empowerment, and bringing your junk up to the surface, including things you thought you already healed from.
The brother, the lovers, all of those whom dismantled my power were instantly released and forgiven. This session evolved my perception by releasing victim consciousness. Daniel allowed me to remember why I came here in the first place; to live life as if magic is in my kinetic field at all times and to live with focused integrity. He taught me how to focus on the integration process, for that is where the true work lies. To say that Daniel has a gift is an understatement."
~  Natalie Mahin, healer and bodyworker
Below Introductory Prices are for Limited Packages Only!
This is not currently offered anywhere else and will never be offered again at this price.
Discount: 68%
Total Package Value $500
From Heartache to Joy Special Offer
$157
Heart Opening Tincture - 1 oz
Piri Piri Perfume - 1 ml sampler
The Magic Scroll for Miracle
Mindness PDF

Discount: 60%
Total Package Value $1,111
From Heartache to Joy Special offer
$444
Heart Opening Tincture - 1 oz

Piri Piri Perfume - 1 ml sampler

The Magic Scroll for Miracle
Mindness PDF
55 min Session with Daniel

30 min follow up Session with Healer

DISCLAIMER: The information on this site is not intended or implied to be a substitute for professional medical advice, diagnosis or treatment. All content, including text, graphics, images and information, contained on or available through this website is for general information purposes only. Please see a medical professional if you need help with depression, illness, or have any concerns whatsoever.
WE DO NOT OFFER MEDICAL ADVICE, COURSE OF TREATMENT, DIAGNOSIS OR ANY OTHER OPINION on your conditions or treatment options. SERVICES OR PRODUCTS THAT YOU OBTAIN THROUGH THIS WEBSITE are for information purposes only and not offered as medical or psychological advice, guidance or treatment.
CONSUMER NOTICE: You should assume that From Heartache To Joy has an affiliate relationship and/or another material connection to the providers of goods and services mentioned on this page and may be compensated when you purchase from a provider. You should always perform due diligence before buying goods or services from anyone via the Internet or offline.
REFUND POLICY: Please know that in order to honor the Law Of Energy Exchange, all exchanges need to be fair energetically. We love and honor all of our valued listeners and speakers. We are happy to offer a hassle free, 30 day Money Back Guarantee to our customers to help them decide if a certain product works for them or not. However, in order to honor our speakers and their hard work we can only offer refund on one package for every customer per 90 days. Multiple refunds by same customer within 90 days will not be accepted. If speaker's offer involves personal sessions, then guarantee will be voided if the session has been availed. Additionally all refund requests should be sent within the 30 day guarantee period. We thank you in advance for respecting the energy exchange.
Copyright © 2017 - Eram Enterprises Inc - All Rights Reserved