CEO & Founder at Academy for Invincible Healers, Professional Counselor and Certified Hypnotherapist
Daniel John Hanneman's Special Offer
Soul Mate Attraction and Love Relationships
Heal Your Karmic Path, Eliminate Love Relationship Disasters, & Embrace Your Greatest Lover Ever
What would it feel like to KNOW with certainty if your potential or current love relationship is THE ONE for you?

I have seen so many suffer for a long time attracting the same men/women in their lives or staying in a love relationship that is keeping their entire life in a cycling pattern of pain and heartache.

There was a time when I suffered from this same exact sort of pain and heartache in my life.

I could not find the right one for me but I eventually learned to use my psychic and healing gifts to INSTANTLY find my soulmate that is been my partner for 14 years now.

After many years helping people in healing all different things in life and training hundreds of healers in my methods, I have now been guided to help eliminate this pain that women and men around the world are suffering from that is entirely unnecessary.

I am known for my countless Energy Scans for people around the world that is described as AMAZING and VERY ACCURATE to pinpoint who is your match and give you what you need to bring in the right one for YOU!!
Receive a Psychic Reading of potential love relationships and receive energy transmissions to clear your path to your greatest lover ever
| | | |
| --- | --- | --- |
| | Here's what's included in the Offer | |
Email Psychic Reading - I will be doing an e-mail psychic reading of one picture/name plus 5 lines within 3 questions to help you with your path in Soul Mate Attraction and Love Relationships for your greatest love ever in your life.
Instructions for Manifestation - I will send brief and simple instructions for manifesting your right relationship and eliminating your most painful or destructive relationships in your life when you follow my instructions.
Energy Transmission - Additionally, I am going to send you an energy transmission and do a group energy transmission to support all the take advantage of this offer that will clear karma in your relationships and help you manifest your greatest love of your life!!
Total Package Value $2,000
From Heartache to Joy Special Offer $99

*** 95% Saving ***
"Thank you for the wonderful session!!! The way you included relevant aspects I haven't even mentioned is absolutely uncanny, and the way you put everything together is perfect. It feels so thorough and comprehensive. I actually laid down and dozed off afterward, and now I feel really good!!
I'm really looking forward to working with you. Your sincerity, compassion, kindness and authenticity are amazing, and I have complete trust in you."
~ Carla H.
"Recently, I had a wonderful experience with Dan for energy clearing! After our session, I actually felt that a boulder had been removed from a tall mountain and suddenly I was able to climb the mountain with joy and ease! His technique is quite profound in helping one to clear any blocks that are perhaps holding you back from your greatness!"
~ Pam Furlong – Intuitive/Spiritual Coach

"I welcomed the opportunity to gain insight into my relationship with money. I recognized there are some blocks present, but didn't know if coaching would help. Almost immediately following my first consultation with Dan, I found myself experiencing greater clarity with respect to my direction. Plans started to gel. I was surprised to find myself taking decisive action where, in the past, I had waffled. I was surprised and delighted. My second session (HypnoClear Session) was even more insightful. Childhood experiences which had generated fear and anger had resulted in certain beliefs. These beliefs were clearly continuing to block my ability to be as successful as I want. Dan worked with me to release and replace the internal tension around money with new energy which will support me in moving forward. I continue to benefit from this process and would recommend it to anyone who wants to break free of their blocks around money."
~ Wendie Webber, CH, Mind Design Hypnosis

"Dan, you truly are a spiritual rock star with the way you do your coaching. I've had so many sessions over the years with many, many different coaches, and I must say that you are head and shoulders above the pack in your ability to create the space to allow for the emergence of clarity.
I tend to be run a bit fast and so finding the time to go deep into my knowing has been a challenge at times. The last session we had blew me away! I came in wanting an idea of how to market my new program, and instead of getting into the solution, you created the most amazing 'space' where my own answers could emerge.
Needless to say, I was delighted with what I found. You are such a gem, and I'm grateful to have you assist me in getting my work out there in the world."
~ Therese Skelly, Mindset Mentor and Business Catalyst

"Having the opportunity to receive the blessing of Gandhi's words through Dan Hanneman over a year ago was a powerful experience - those words -"to cultivate time to just BE in the Heart"- continue to ring out over time and space and to remind me of what is really important amidst the day to day busy-ness that can "catch" me up and take me out of conscious awareness. Thank you Dan for stepping into your power as a Messenger and for being a pure clear channel for this timeless wisdom"
~ Amethyst Wyldfyre, The Speakers Shaman and Energy Mastery Mentor

"The HypnoClear Session that you gave me last week was phenomenal. It practically knocked my socks off, and I had to lay down as soon as the session ended. I had a few days of energetic shifting, a couple of interesting dreams, and I still feel the 'afterglow' almost a week later. I'm feeling more inspiration behind my actions, and I'm looking forward to the ripple effect in my outer reality (UPDATE: A few weeks later, Marla reported a significant increase in her financial flow). BTW, we did have a mostly black dog when I was growing up, so it was funny that you talked about a black dog in your metaphor."
~ Marla Bollak, Intuitive Credit Coach
"I had the opportunity of working with Dan Hanneman and truly saw his intuitive greatness. After just a few minutes together, he was able to see something in me that even I had tried to bury. We worked together on clearing that energy and over the next few months I saw more and more incredible things emerge. I know that just one session with Dan impacted the success of my business and I continue to see more abundance, success, and prosperity in my life today."
~ Andrea Costantine

"I've never been one to seek out channels or mediums but connecting with Dan as a guest on his radio show got me curious. My family has a deep connection to Mahatma Gandhi (He named my father) and hearing about Dan's experiences was intriguing. During the 1 on 1 channeling session with Dan I felt a sense of peace and resonance with what he was sharing. It validated many nudges I had been receiving and helped me make sense of some recent challenges I had been navigating. Dan is a sweet spirit with a huge heart and an authentic passion for being of service to others. His messages are timely and may just open you to emerging possibilities you have not yet tapped into! I have learned that trust and respect are absolutely essential ingredients for anyone acting as an intercessor or channel to higher guidance and Dan, in how he lives his life in service, has earned both from me…not something I say casually."
~ Anita Pathik Law, CFCC, CHt., founder of The Power of Our Way Community

"I would like you to know how important it was for me doing the Life Purpose Energy Scan and the Life Purpose coaching call! You were able to lighten me up, giving me more clarity about what it is I'm here to contribute with and a renewed sense of "I can do it". Although I know the answers are all inside of me I felt it was precious to have someone I could trust so easily to bring me some more clarity. I was amazed how your intuitive skills brought up something that resonated so much with me – right on target! 🙂 I want to thank you for your kind, light and compassionate way you do your work as well as the integrity that is so clear. Thank you, Dan!"
~ Alexandra Branquinho
"I started to work with Dan Hanneman after he did an energy scan with me. It was really accurate and I knew that some of the blocks he identified were standing in the way of me moving forward with my healing practice. My clients were getting great results, but I was not fully owning my gifts and my value. I also wanted to make more money so I could live well and travel easily for training.
Once Dan began to coach me, I was able to release my limiting patterns. First, of course I had to see them and he was gentle and funny but firm. I could not believe the "stuff" that was in my way because I thought I was pretty "together". Underneath though there was a tug-of-war going on. Mostly, it was around self-worth and not feeling I really deserved to get paid for helping people heal.
Fast forward and now I am making more money than ever, my clients are making shifts and are so grateful for allowing them to invest in their transformation. I raised my rates, and still got more clients and am able to serve them at a higher level. I am very grateful to Dan and value his contributions to the world of healers. God has blessed him with a unique gift and way of being in the world. He focuses on helping us make more money, but it is our value and power as healers that we are really stepping into."
~ Susan O.
"The world of on-line dating is a very interesting and challenging place to be. On many dating applications – it's a matter of saying yes or no to a picture – not knowing if energetically, there will be a true connection. Dan Hanneman has been a fantastic resource when it comes to knowing if I will have a good energetic connection with a person before we even go out on a date. I don't have a lot of time to waste and thanks to Dan's insight and ability to read energies just from looking at a picture, I don't have to spend endless hours chatting with and meeting people whose energy will not be in alignment with mine. Between all the help that Dan so graciously offers me and the amazing power of the Universe I am confident that my perfect match is already here."
~ Julie Bartkus
About Daniel John Hanneman: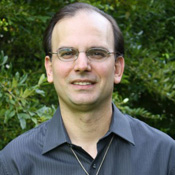 Daniel John Hanneman has an extensive background as a professional counselor and certified hypnotherapist with combined business and professional backgrounds in energy scanning, energy clearing, spiritual life coaching, intuitive consulting, channeling, metaphysics, Religious Science, hypnosis, psychology, motivational techniques, and personal/business development systems.
He is known as "The BlockBuster" for his intuitive and psychic healing gifts that shift a person from feeling blocked to realizing their greatest potential. Daniel has touched thousands of people's lives through his personal work with individuals, speaking to groups, and writings. From a best-selling book series, Daniel has co-authored the book, Wake Up Live The Life You Love – Living In Abundance, which featured internationally renowned legends including Anthony Robbins, Dr. Wayne Dyer, and Dr. Michael Beckwith. He is the producer and host for the popular internet radio show, Spiritual RockStar Radio Show. Daniel is the CEO and Founder of the Academy for Invincible Healers that is helpings healers to claim their intuitive healing gifts and grow their healing businesses.
Total Package Value $2,000
From Heartache to Joy Special Offer $99

*** 95% Saving ***
DISCLAIMER: The information on this site is not intended or implied to be a substitute for professional medical advice, diagnosis or treatment. All content, including text, graphics, images and information, contained on or available through this website is for general information purposes only. Please see a medical professional if you need help with depression, illness, or have any concerns whatsoever.
WE DO NOT OFFER MEDICAL ADVICE, COURSE OF TREATMENT, DIAGNOSIS OR ANY OTHER OPINION on your conditions or treatment options.SERVICES OR PRODUCTS THAT YOU OBTAIN THROUGH THIS WEBSITE are for information purposes only and not offered as medical or psychological advice, guidance or treatment.
CONSUMER NOTICE: You should assume that From Heartache To Joy has an affiliate relationship and/or another material connection to the providers of goods and services mentioned on this page and may be compensated when you purchase from a provider. You should always perform due diligence before buying goods or services from anyone via the Internet or offline.
REFUND POLICY: Please know that in order to honor the Law Of Energy Exchange, all exchanges need to be fair energetically. We love and honor all of our valued listeners and speakers. We are happy to offer a no questions asked, 30 day Money Back Guarantee to our customers to help them decide if a certain product works for them or not. However, in order to honor our speakers and their hard work we can only offer refund on one package for every customer per 90 days. Multiple refunds by same customer within 90 days will not be accepted. If speaker's offer involves personal sessions, then guarantee will be voided if the session has been availed. Additionally all refund requests should be sent within the 30 day guarantee period. We thank you in advance for respecting the energy exchange.
Copyright © 2016 - Eram Enterprises Inc - All Rights Reserved