You are invited to take this one-time opportunity to receive Transformative Spiritual Counseling with Christina!
This is not currently offered anywhere else and will never be offered again at this price.
Why not choose to be held in loving support as you evolve and integrate Mother Mary's healing in every area of your life?
Are you going through any major life or spiritual transitions?
We are not meant to take our journey of spiritual transformation alone.

Give yourself the experienced, wise support you need.
Are you facing any of these issues:
 - Feeling a New Spiritual Calling but not sure how to move forward?
- Feeling called to be of greater service in the World?
- Trying to figure out your life purpose?
- Coping with Big Choices and New Opportunities in your career and personal life?
- Would like to know how to Embrace, Integrate and Live your Divine Feminine ?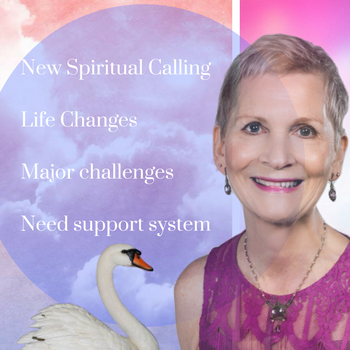 Save yourself the heartache, struggle and pitfalls of trying to cope alone.
Christina Maria has a very special opportunity for ongoing, loving support, especially available for you as a FHTJ community member.
Are you going through any of these issues?
Life Transitions
Loved One Dying
Grief
Relationship Changes
Inner Child Healing
Integrating Profound Spiritual Change
Searching for Your Divine Purpose
Opening to Channel and Connect with Support from Spirit, Guardian Angels
Coping with Stress
Helped me to move through many tough and challenging times in my life
 "I have been working with Christina off and on for sixteen years, attending workshops, and receiving healing and counselling sessions. Her integrity, compassion and insights have helped me to move through many tough and challenging times in my life. Her guidance has enabled me to find the strength to do what I knew in my heart I needed to do. She has helped me move through my life with deeper insight, a kinder heart and loving patience. I highly recommend her gifts and skills to anyone seeking more clarity, inner peace and self love"
~ Margart Porter Daniel
Art Teacher
Richmond VA

You helped my Mother make a peaceful transition
"Dear Christina, You had seen my mother last month for a session. She was in a very advanced stage of lung cancer. She died a week later after seeing you while we were all visiting. I want to thank you for working with her. The time she had with you really made a difference. After the session, she was able to talk about dying and how she felt and said that she was now ready to go. She told me how important it was seeing you and talked about her visit many times. I know you helped to make her passage very peaceful. Thank you."
~ Holly Farnan
Philadelphia, PA
Would you like to become more of who you know you were meant to be?
Would you like to find out what is possible for you?
Illuminating, right on target and brings a welcomed peace and relief to my life
"A session with Christina Maria is a wonderful voyage of self-discovery ; she administers with compassion and consummate skill, counseling sessions that feel like transformational healings which instruct in the deeper meaning of one's path during this life time. I always feel great energy flowing through my body, healing my wounds, issues and imbalances like nothing I've ever experienced before. Her clairvoyant sight is illuminating, right on target and brings a welcomed peace and relief to my life. I highly recommend her to anyone seeking physical or emotional healing or for those who wish to more deeply pursue and understand their spirituality and / or purpose in life."
~Brett Brunner, MA
Latin teacher, organic farmer
Charlottesville, VA
Powerful Sessions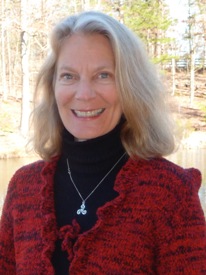 "Christina's graceful and loving presence informed every step of our healing journey together, She creates such a feeling of safety and peace. Very skillfully and thoroughly, she invites me back to a state of wholeness and restoring my own sense of interconnectedness. She is also very gifted in her ability to work with my energy field. Clearly, she has found her heart path. She is a natural at her work and comes highly recommended. I am grateful for the powerful sessions I have received through her guidance and expertise."
~Margaretta McIlvaine
Founder of Bridge Between the Worlds Retreat Center
Keswick, VA
Christina Maria is a miracle worker
"Christina Maria is a miracle worker !!!! After years of working on myself to become more self aware and conscious, all of a sudden I found myself getting slammed rapid fire by one thing after another. I believe I attract the lessons I need to learn, but was having a hard time trying to figure out how to learn from these. Christina in her gentle and powerful way did a session with me that revealed past life issues that had come back into my life to be resolved. I was able to reframe the experience and move on stronger and wiser. I have great respect for her work."
~Michelle Prosser
Life Coach and author of Excuse Me, Your God Is Waiting
Charlottesville, VA
* Plus, very important. Learn to Integrate Everything you will receive in this package from Mother Mary into your daily life with ease and confidence.
Choose to become your best self.
Extremely grateful for Christina's loving guidance
"Christina has the gift of healing. In a transformational counseling session, she gently led my physical, mental and spiritual bodies through old territory into the open field of new possibilities. With a clear sense of direction, her gifted intuition, her thought provoking questions and her compassionate heart, she opened a door for me to an understanding of how pieces of a traumatic experience fit together on a higher plane. After many years of trying to come to terms with my father's suicide, Christina helped me to move beyond pain and feelings of guilt to a place where I could separate myself from my father's destiny.
I came to a place where I can love my father for who he was in life and accept his decision to end it. I am now able to receive the gifts he has given me throughout his life and deeply feel that he wanted me to be happy on my own journey. This work has deeply impacted my life and I am extremely grateful for Christina's loving guidance."
~Dorothy B
Charlottesville, VA
Christina Maria is a skilled spiritual counselor for the challenges and changes you are going through.
Christina Maria brings a Master's Degree in Spiritual Counselling and many years of diverse and multi - dimensional trainings, skills and experience to her work as a counselor. Her approach is very heart - centered, intuitive and grounded. It encompasses all areas of personal and spiritual growth and transformation at its deepest core. She has been called a master by many of her clients in her ability to understand and deeply connect with them and to unleash the core issues that are ready to be healed and set free.
Christina Maria provides gentle yet powerful tools to release old wounds and limiting patterns and beliefs. With her skilful and compassionate guidance, her clients have experienced life changing transformation.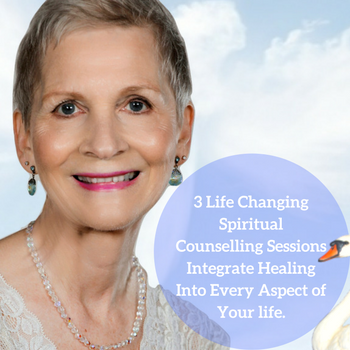 ♥  Through this sacred journey of self - realization, you will learn how to open your heart and shatter the illusion of separation, which is essential for true happiness and healthy relationships. You will also learn how to deeply connect with your beautiful Higher Self and access your own innate wisdom.
♥  As you learn how to listen to your soul's authentic voice, healing and transformation are inevitable. The gifts of enlightenment, greater self - love, self - acceptance, compassion, true freedom and joy are given to you. Your life becomes the fulfillment of living as your authentic self in alignment with your divine purpose. You find deeper meaning and richness in all aspects of your life. All that your heart desires can be actualized!
Special Offer just for FHTJ Community Members :
Choose three profound soul-changing spiritual counselling sessions on any issue.  Christina Maria Kramer will give you deep personal insight, healing, guidance and loving support.
Are you ready to transform?
Choose support and spiritual guidance from Christina Maria to help you cope, integrate, evolve and soar, lovingly embraced by the Divine.

♥ ♥ ♥
Regular Price for 3 x 60 Min Sessions is $900
Exclusively For FHTJ Community for
$450 
only!
A Whopping 50% off on World-Class Spiritual Support & Counselling!

DISCLAIMER: The information on this site is not intended or implied to be a substitute for professional medical advice, diagnosis or treatment. All content, including text, graphics, images and information, contained on or available through this website is for general information purposes only. Please see a medical professional if you need help with depression, illness, or have any concerns whatsoever.
WE DO NOT OFFER MEDICAL ADVICE, COURSE OF TREATMENT, DIAGNOSIS OR ANY OTHER OPINION on your conditions or treatment options. SERVICES OR PRODUCTS THAT YOU OBTAIN THROUGH THIS WEBSITE are for information purposes only and not offered as medical or psychological advice, guidance or treatment.
CONSUMER NOTICE: You should assume that From Heartache To Joy has an affiliate relationship and/or another material connection to the providers of goods and services mentioned on this page and may be compensated when you purchase from a provider. You should always perform due diligence before buying goods or services from anyone via the Internet or offline.
REFUND POLICY: Please know that in order to honor the Law Of Energy Exchange, all exchanges need to be fair energetically. We love and honor all of our valued listeners and speakers. We are happy to offer a hassle free, 30 day Money Back Guarantee to our customers to help them decide if a certain product works for them or not. However, in order to honor our speakers and their hard work we can only offer refund on one package for every customer per 90 days. Multiple refunds by same customer within 90 days will not be accepted. If speaker's offer involves personal sessions, then guarantee will be voided if the session has been availed. Additionally all refund requests should be sent within the 30 day guarantee period. We thank you in advance for respecting the energy exchange.
Copyright © 2017 - Eram Enterprises Inc - All Rights Reserved