We want to congratulate on taking this step towards making your business success a reality.

You'll love what you'll be learning in this program and enjoy making money with your gifts.

Good for you for investing in your business and in yourself.
But we just wanted to let you know...
Many of my clients see FASTER Results with just a little bit more of my focused attention on them and their business.

That's why we are offering you the opportunity to work with me more closely
Meet : The "Soulmate Client™ Platinum Intensive"
Your Soulmate Client ™ Platinum Intensive Experience Includes:
An in-depth virtual coaching and consulting intensive with me, where we'll accomplish the following: focused coaching time devoted to finding your Soulmate client, including what they want your help with, where to find them, clearing any blocks that stand between you and them Plus :
Create your first (or next) high-end or "platinum-style" program and offer
Design a personalized enrollment strategy for your platinum program, so you'll have a system for getting new clients easily
You are getting (1) 45 minute intensive and (3) 30 minutes Private Implementation calls with Me (Carolin)
My clients pay me anywhere from $2500-$12000 do get this kind of support. But because I love Eram and Eram loves you (: (and I love you too of course)

We are offering a very select number of people these intensives at a fraction of the regular investment.

Most of my client recoup their investment in a very short amount of time and go on to multiply it manifold.
3 15 K Clients Within 3 Month…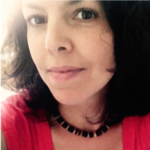 "Working with Carolin is, quite frankly, a mind-bending, horizon-expanding experience. Which is exactly what I was looking for.
I was expecting top-shelf business and mindset mentoring. But what I've received (and continue to receive) from Carolin has far exceeded this. I'm continuously fascinated by what's going to come out of her mouth next. She's got my back, and is no-BS – which, being Australian, I really appreciate.
So, my advice for you if you're thinking about investing with Carolin? Do it. Yesterday. And then allow yourself ZERO excuses for implementing her wisdom and insight. "
~ Amanda
Went From $12k A Year – To Making $70,000 in Five Months.
"Before I did the work with Carolin, I would say that I spent about 20-odd years not being able to do the work that I came here to do as a healer. In terms of my income, I was oscillating somewhere between $8,000 to $30,000 like one year. The salary was that, and I was actually getting half. Really, it was towards the low end... so really, let's think around $12k on average for 20 years, and not being able to put my gift into the world the way I knew it was supposed to be.
What really helped me, when it comes to the work I did with Carolin, was that there was one specific moment that if I hadn't done that work with her, I would not have had the courage to take a risk that I knew was the key to making the quantum leap that I needed to change my financially reality.
After taking the leap, I went from what I was talking about before – on average about $12k a year – to making $70,000 in five months. So if you tally that up, that's over $150,000 a year, equivalent.
So without a doubt, my work with Carolin – who I consider to be a highly appreciated and best friend and colleague – there's no doubt that if I hadn't worked with her, I would not now be using my gift at the level that I am, receiving the income I deserve to be receiving. Because of the deep care that she has about spiritual alignment and the way that she truly connects to truth, I have no doubt that whenever I'm guided by her, any of the work that comes out of that for me is always be 100% in alignment with the divine."
Within Two Weeks, I had My First $25K Client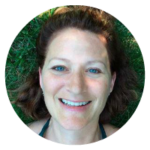 "Before I started working with Carolin, it had been about a year since I quit being a Marketing Coach – it was March of 2015. I said "I'm done. I'm sick of being a Marketing Coach." I really had this other vision of being a Dream Priestess. Being a dream Priestess combines my background in Shamanism, energy healing, energy reading, dream work, and creativity rituals… that sort of thing with my business coaching/business background… and I just didn't know how to make that transition.
So about a year went by, I did some other things but I didn't have much income. I started working with Carolin in March of 2016, and within two weeks, I had my first $25K client for one year. Then I immediately shifted to realize that I was worth way more than that, so I shifted to $36K and $40K, so now I'm at $40K. I have three clients now at those investment prices.
The funny thing about it is I have a background in business coaching and marketing, and I know everything you're supposed to be doing, and I didn't do any of that stuff. All I did was get a Soulmate Client session from Carolin, shift who I'm working with, and raise my vibration to be one that is in "allowing mode"… in fact, I have this practice that is part of my Soulmate Session, that Carolin channeled for me, where I hold my hands in a certain position, and all I do is put one wrist over the other, and have my palms up, and just sit in "receiving mode", in "allowing mode", and I have run my entire business like that ever since, and clients just come… and it's been super easy.
The side effect is that I have so much time to create exactly what I want – I'm in the six-figure range now with these clients – and I have so much free time that I've actually gotten to be bored, and now I have the new task of growing a new vision because I reached mine in just a few months working with Carolin. So now I am taking on that, and I'm going to grow a new thing – I don't know what that is going to look like, but I'm excited about it, because it's been a really simple, easy process. "
5 K In One Week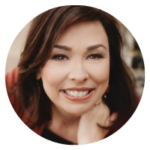 "More awesome news! 2 clients have fully paid so I made 5K last week that's not including the start in Jan lady who has not got back to me yet (thanks for your response). I'm now raising the bar to 10K in a month. I've had so much fun in sample sessions too! Yay!!!thanks for rolling with my resistance too. It's gone! This is so much fun."
~ Tarra Christoph
I Created My Dream Relationship And Made More Money Than I Ever Have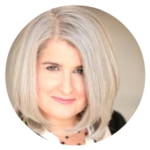 "Carolin's work helped me identify some fears I had in sharing my authentic self that I didn't even know I had. After working with her I was able to manifest my dream relationship & bring in more money then I have ever done from a live event I do every year.
Carolin has rare and powerful skills and a heart of gold to help you get to where you want to go in life and love!"
~ Jenn August
Business Hypnotherapy Expert & Success Coach, Creator of Remove Your Blocks So Your Business Rocks!
Booked Over 150k In 5 Months…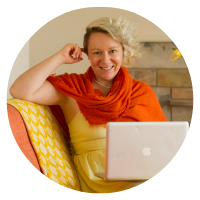 "Carolin offers a truly revolutionary approach to working out who your ideal client is. Her soulmate client readings helped me zone in on the right client for me which gave me so much more focus and direction.
In fact in 5 months I booked over $150k!!
It is now so easy for me to sell $50k packages and what's better, it is easy for my clients to say yes!!"
~ Kymberlie Dimozantos
$20k Month's Have Become My Reality And NORM For The Past 6 Months.

"$20k month's have become my reality and NORM for the past 6 months.
I had a full practice working my beautiful booty off and never having more than $4000 dollars to my name.
Not only did I double my workshop attendance but also drastically reduced my private client load = creating more time for FUN and PLAY."
~ J.L.

"Received a 500.000,00 and 142. 000, 00 Dollar check just a few weeks after doing the work together"
~ S. D.
I Manifested $320K !!!
"…After digging deep and allowing myself to embrace the true desires bubbling in the depth of my vagina, heart and soul, and letting the passion erupt that I had been keeping at bay for the past 20 something years….the money just keeps coming in."
~ S.K.
"$15k cash MONTH's are now the NORM for me ! I quit my job last year on Valentine's day to go full time with my channeling and healing work COLD TURKEY… my income took a nosedive in the first 6 month UNTIL I joined Carolin's program… since then I have created multiple 15k plus months."
~ A. H.

"Signed my first $2500 client within 10 days of my soulmate client reading. Wohoo!!"
~ S.F.
DISCLAIMER: The information on this site is not intended or implied to be a substitute for professional medical advice, diagnosis or treatment. All content, including text, graphics, images and information, contained on or available through this web site is for general information purposes only. Please see a medical professional if you need help with depression, illness, or have any concerns whatsoever.
WE DO NOT OFFER MEDICAL ADVICE, COURSE OF TREATMENT, DIAGNOSIS OR ANY OTHER OPINION on your conditions or treatment options.SERVICES OR PRODUCTS THAT YOU OBTAIN THROUGH THIS WEB SITE are for information purposes only and not offered as medical or psychological advice, guidance or treatment.
CONSUMER NOTICE: You should assume that From Heartache To Joy has an affiliate relationship and/or another material connection to the providers of goods and services mentioned on this page and may be compensated when you purchase from a provider. You should always perform due diligence before buying goods or services from anyone via the Internet or offline.
REFUND POLICY: Please know that in order to honor the Law Of Energy Exchange, all exchanges need to be fair energetically. We love and honor all of our valued listeners and speakers. We are happy to offer a hassle free, 30 day Money Back Guarantee to our customers to help them decide if a certain product works for them or not. However, in order to honor our speakers and their hard work we can only offer refund on one package for every customer per 90 days. Multiple refunds by same customer within 90 days will not be accepted. If speaker's offer involves personal sessions, then guarantee will be voided if the session has been availed. Additionally all refund requests should be sent within the 30 day guarantee period. We thank you in advance for respecting the energy exchange.
Copyright © 2016 - Eram Enterprises Inc - All Rights Reserved