Find out why some of the top money attraction experts are raving about Carolin's work
Discover a Powerful Energetic healing method to instantly align with the abundance that is yours by birthright, so you can sit back, relax and magnetise money right to you!
At the core of the Attract Abundance & Become a Magnet to Money program is a powerful energetic healing method which is designed to:
Heal your money wounds.
Program your subconscious for abundance and wealth.
Release over-giving, guilt, shame and putting your needs last.
Create new healthy boundaries, allowing you to never get drained or feel hopeless about money again.
Reconnect to your innocence and true power so you can feel confident and good about yourself, knowing that you will be taken care of financially.
Feel supported by the universe, learn how to drop the desperation and lose the helpless energy that keeps money away.
Heal your relationship to your parents. So that you can be free to create a happy relationship with money and don't have to relive the drama of theirs.
Become invisible to energy draining people that have sucked you dry in the past and learn to protect your energy.
Feel at home, accepted and safe in your body as a woman, and allow the masculine energy of money to take care of you!
Feel beautiful, happy and excited about the wealth you are creating.
We both know that you want nothing more than to finally experience the abundance and money that you know deep down is meant for you… so that you can show up in a big way here in the world and do what you came to do. So that you can live your purpose and be in your bliss …

It is my belief that each and every one of us deserves it... YES that includes YOU! I would even go so far as to say that having money and living in abundance is one of the most fulfilling experiences you will ever have… besides having children …

I get it! At this point in your life, after so many disappointments, it's not easy to still believe that wealth is meant for you, and to trust that your money can show up for you.

The old stories, patterns and hurts hold you back from manifesting what you truly want.
Does This Sound Familiar?
Despite all the work you've done, you still can't seem to consistently attract the abundance you desire.

Even thinking about money makes you feel tight and anxious in your body. It looks so easy for everyone else, but just not for you … like you're just not in that flow. Like it's not meant for you!
And that is why lack of money can be so painful and so "hard"!
You feel frustrated, hopeless and flat out tired.

You know that you're not living the life you came to live … the life you envisioned and counted on when you were young.

You feel like you are cursed by your past, the way you grew up, and that somehow you are damaged goods, that you won't get what you want.
It isn't true that you are broken or that there is anything wrong with you at all!

You've just not yet allowed the right people and circumstances to see you.

All of your past and even your family 'stuff' are what's keeping you stuck in this place of constant lack and struggle.

And until you address the root cause … you'll never be free to give and receive wealth and abundance on your own terms.
Your life won't Change… Until You Do
In order to attract abundance and have the money you want … you must clean out your internal and ancestral "stuff" that's getting in the way.

Until this is done you'll always feel like you're spinning your wheels … getting ever more tired and discouraged.

You'll lack the confidence to put yourself out there and you won't be a perfect "energetic match" to the wealth you want to attract.
A lot of these energetic patterns were created even before you were born … you drank some of them in your mother's milk, way back when …

Or, as a young child you were exposed to them when you didn't know any better.

Because of this you've been stuck with these energetic patterns your entire life. Without even knowing they were there … or that you could change them.
Everything that's holding you back can be removed, eliminated, and corrected with ease.

Consider it an energetic spring cleaning that gets rid of the junk … and allows you to instantly become an energetic match to the abundance you desire.

No more feeling inadequate or going into overwhelm … just effortless flow.

Attracting money can be that EASY … if you let it!

Imagine him just showing up your life … without you having to "do" anything.

Imagine if money wasn't in issue anymore, if you just knew instinctively, in your gut, that it would always be there for you. That you would always be supported.

Imagine having the money to do everything you dreamed of, to be free from stress about money … All of this is possible … when you allow yourself to want what you want and align with what you truly desire.

Did you know that money, pleasure and sex are closely linked?

If your relationship to pleasure or sex is broken or wounded in any way, then you will likely experience lack and suffering around money too!

You will find it hard to receive.

I Know This Because My Own Life Was A Mess!

Just a 3 short years back my relationship to money and pleasure was non existent!

My second child had just turned 1 and I suffered from severe chronic fatigue syndrome and stage 4 adrenal exhaustion ... I almost died.

I had recently recovered memories of childhood sexual abuse and we had just filed for bankruptcy … our last local family support (my then husband's mother) had just passed … all of my family is in Germany … I felt totally alone.

He was working full-time and we were not even making ends meet. I was home with two small kids, unable to get off the couch for months...

We had no financial resources. Mainstream medicine didn't work for me …so it was up to me to figure out how to turn this state of total struggle and lack around.

Since then, I have come a long way … I left my husband (we are still on very good terms and co-parent our kids).

I built my own company up from a state of bankruptcy to $400k plus in sales in 2015 …and am on track for 1 Million this year… all while working part time and spending lots of time with my kids.
When you align with your abundant energy you'll…
Release old and even ancestral energetic patterns that are blocking you from allowing abundance into your life.
Align your personal frequency so that you become an energetic magnet to money … it's like you order it and the universe delivers it!
Heal your relationship to pleasure and sex, releasing any past traumas, to allow wealth and abundance to flow to you.
Increase your confidence, trust, joy and connection to yourself … and so much more!
The end result?

You being able to manifest the money and abundance you desire … for real this time.
But Don't Take My Word For It...
Find out why these top soul mate attraction experts are
raving about carolin's work
I created my dream relationship and made more money than I ever have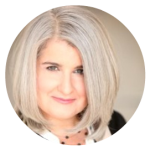 "Carolin's work helped me identify some fears I had in sharing my authentic self that I didn't even know I had.
After working with her I was able to manifest my dream relationship & bring in more money then I have ever done from a live event I do every year.
Carolin has rare and powerful skills and a heart of gold to help you get to where you want to go in life and love!"
~ Jenn August, Business Hypnotherapy Expert & Success Coach, Creator of Remove Your Blocks So Your Business Rocks!
"Received a 500.000,00 and 142. 000, 00 Dollar check just a few weeks after doing the work together"
~ S. D.
I jumped from 40K a YEAR to 30k a MONTH…
"I jumped from 40K a YEAR to 30k a MONTH, right after we did some CORE shaking inner work. She starts out the New Year in 2016 casually signing a $140k sale"
~ C.B.
$15k cash MONTH's are now the NORM for me !
"$15k cash MONTH's are now the NORM for me ! I quit my job last year on Valentine's day to go full time with my channeling and healing work COLD TURKEY… my income took a nosedive in the first 6 month UNTIL I joined Carolin's program… since then I have created multiple 15k plus months."
~ A. H.
$20k month's have become my reality and NORM for the past 6 months.
"$20k month's have become my reality and NORM for the past 6 months.
I had a full practice working my beautiful booty off and never having more than $4000 dollars to my name.
Not only did I double my workshop attendance but also drastically reduced my private client load = creating more time for FUN and PLAY."
~ J.L.
$10k Month right of the bat!
"$10k Month right of the bat!
Brand new in the coaching industry, first month in the program I was able to hit a $10k plus month… and now I am on track for $200k PLUS this year."
~ M. H.
"I manifested $320K !!!
…After digging deep and allowing myself to embrace the true desires bubbling in the depth of my vagina, heart and soul, and letting the passion erupt that I had been keeping at bay for the past 20 something years….the money just keeps coming in."
~ S.K.
Total Package Value $1,266
From Heartache to Joy Special Offer $147
*** 88% Saving ***

This package is non refundable
Attract Abundance & Become a Magnet
to Money 4 week Course
Format: Instant Teleseminar Calls
Claim The Abundance & Wealth That Is Yours, And Live The Life You Were Destined to Live, No Matter the Past Heartaches and Hopeless Stories…. THIS Month.

In this highly acclaimed 4 week course you'll learn how to clear away the internal and energetic obstacles to abundance and energetically become a match to the money you deserve.

4 x (60 minute) RECORDED classes covering the transformational steps detailed below,

Plus:

1 x (60 minute) live group coaching call per month with me where I'll answer all of your burning questions about abundance, pleasure, money and receiving and an opportunity for you to receive individual money clearings on the spot as well.

Audio recordings of all of the group classes and calls so you can have the flexibility to enjoy the course at your own pace.

Plus lots of great bonuses - check them out below!

So here's how this will go…

You'll learn my signature 4 step process for attracting wealth and abundance that will light up your life.
Week One: Clear Your Money Limits
Declutter "I Am Not Good Enough" Thoughts From Your Core: Become The Women Worthy Of All You Desire.

In week one I will guide you through a powerful energetic journey that will help you release shame, guilt and feelings of unworthiness from your core.
Make peace with your younger self and start making decisions from your "wise" woman instead.
Energetically imprint a healthy self image and the true version of you to connect with yourself at the deepest level and unite with your heart.
See yourself for the magnificent woman you truly are… and realise that you deserve unlimited abundance.
Week Two: Making Space for Abundance
No More LACK: Heal Your Faulty Relationship To Money, Pleasure And Sex, And Make Space For Abundance In Your Life.

In week 2 you'll make energetic 'room' in your life for your wealth.
I'll guide you through a profound energetic healing process to instantly clear out old memories, energetic ties and hurts from past traumatic experiences and even untrue ancestral beliefs – Forever!
Receive a new imprint around being healthy with money… one that no one in your family has ever carried before.
Week Three: Activate Your Holy Sacred Love
Activate Your HSL Factor: Become So Irresistible To Money That It Simply Can't Stay Away!

In week 3 you'll be guided to make peace with your parents…this is a vital step in calling in true abundance.
Heal the family drama that up until now has kept you down and unable to receive the money you want.
Unify your masculine and feminine energies to experience a sense of safety, joy and peace…become irresistible to money.
Learn how to instantly shift your energy so that you become an energetic match to the abundance you crave.
Week Four: Become Magnetic And Draw Money In
Draw MONEY In NOW: Awake The Dormant Creative Power Within Your Core And Draw In What You Desire…WHEN You Desire.

In week 4 you'll learn how to keep you energy juicy and magnetic… I will take you through a powerful womb activation…to connect you to your creative power.
Learn how to always stay connected to your greatest manifestation tool…your creative center.
Learn a powerful energetic tool that you can use to reclaim your womb and sexual power …to never feel insecure or stressed around money again.
Blossom is my fabulously heart-opening, healing road map for courageously big dreamers and those who have almost lost hope alike — filled with inspiration, education, and transformation tools—plus more than 49 soul nourishing, life changing practices. Whether you've been on your healing journey for a long time or you are just starting out, in a relationship or without, a hot mama, a grandma, or no mama at all, this cutting-edge self-help book will change your life.

Blossom redefines your living room as headquarters for a transformation revolution. You'll soon come to see that the juiciness born in your body, soul, & spirit from this guidebook will reach deep into the rest of your life—enriching your health, your relationships, your sex life, your heart, your bank account, and the planet.

Endorsed by three NY Times bestselling authors, Blossom offers juicy practices designed to ignite your feminine radiance while manifesting your heart's deepest desires, From overcoming self-sabotage to confidently stepping into the woman you know you came here to be, Blossom has all the essentials to fill your life with health, happiness, love, worldly success, and good times.
Heal your past. Feel good. Be happy. Attract Abundance. Create Your Dream Life!
Blossom Journey home study course
Format: Instant Teleseminar Calls
Have you done a lot of work on yourself ?

You have done "all the right things" to heal your past trauma and create your perfect life?

Do you sometimes think, even after years of therapy and following every self-help book out there, "I don't have the full life I'm craving?"

Do you feel there's an emptiness and Your heart, soul and body are still yearning for more? (A Fulfilment and Satisfaction your business, your money, your partner, your children and your career just can't give you).

There is nothing wrong with you and you are not alone. I know, I have been there too.

What you may not know is this: While many self-help tools are great for making temporary and superficial changes, there's an entirely different process for making permanent changes and truly releasing trauma so you can allow true love, joy and fulfilment to come into your life.
And, it's a process that few people really know or understand…..
Blossom Journey is perfect for you if:
You have been to a dozen therapists and you are still crying yourself to sleep.
You are sick of feeling lonely and struggling having nobody to truly share your life and be supported by
You are asking yourself "Why can't I be happy, why is my life so hard?
You feel like you'll never be able to get to a better feeling place
You might be in a relationship and have a lot of "friends" yet still you feel so very much alone, worst of all you feel exhausted, depleted, depressed and you don't know where your happy radiant self has gone.
I am inviting you to take this amazing journey with me. The Blossom Journey is especially designed for women, just like you.
Here are some success stories from people who have worked with Carolin in the past:
Working with carolin saved my marriage….
"When I first starting working with Carolin, I was in a situation where substantial changes had taken place in my life. After 20 years of being immersed in a very demanding job, I now found myself being home all the time as a full time mother and housewife, taking care of my young daughter while my husband worked long hours. Seemingly out of nowhere, feelings of anger and sadness would come up, escalating into rage toward my family. I knew I urgently needed to do something, but wasn't sure what. What I was certain of was that things couldn't go on the way they were.
Luckily, that's when I met Carolin. During the course of working with her, I was able to view my past and present life in a new perspective, and the results were almost immediate. My relationship to my husband improved greatly. I stopped criticizing him and fighting him constantly. I felt more compassion, tolerance and love towards him. Through Carolin's gentle methods, I learned to accept myself, and make peace with my difficult past. Suddenly I had energy and resources again for my man and child, my loved ones"
~Julie, Goleta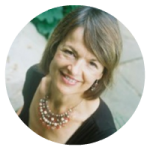 "My work with Carolin has been very helpful. She creates a safe space to do the work. She is present, knowledgeable and intuitive in her approach. I was dealing with a relationship concern and Carolin's work showed me an aspect of my past that was ready to be resolved. It was in the realm of something that I did not know and thought I was complete with.
The work had a liberating effect on me, as I got resolution and was able to let go of a negative belief regarding myself that 'something was wrong with me.'
Since the session I've been able to move forward in my life with clarity, self-acceptance and power.
Thanks, Carolin, for your great contribution to my well Being."
~ Maryejo, Santa Barbara
What you will get from the Blossom Journey:
The 7 simple steps to a creating a deeply fulfilling relationship with yourself, your lover and the world
The tools you need so you never feel controlled by your trauma again
How to feel safe, so you can open to true love and trust that "special one" and let money and abundance in
The key to releasing your trauma, not just from your own body, but from your entire FEMALE LINEAGE, so your own children can be free forever
The secret to unleashing your radiant sensuality, and feeling safe doing so (Bring your sexy self out to play!)
During this seven week course, you'll learn my signature 7 Step Process for Creating Your Own Deeply Connected and Trust-Filled Relationship with yourself (So that that "special one" money and vitality, intimacy and abundance can finally come into your life).
"My experience of the Blossom Journey has been a very positive one! It was so helpful for me to have the structure to move into and with the repressed emotions and stories of the past that I hadn't given much energy to until then. I felt the structure helped me to dive in and really go for it. To heal, and to move through and to, a more expansive and integrated place of love that has no limits. I appreciated Carolin's guidance and commitment to the program, as well as her intuition and wisdom with her own experiences. I feel I recognize and honor my needs more now, take better care, and that results in better choices and experiences. I loved all the physical practices and meditations and found them very helpful for integrating feelings and repressed body energies. I'm grateful for the guidance provided that helped foster an even deeper guidance within myself. My relationships now and in the future are and will definitely be better as a result"
~ C, Participant in Nevada.
Resolved an issue that's haunted me since childhood and kept me from having love….
"I found Carolin's calm and supportive manner to be very helpful.This childhood issue had caused me much grief and anger, but I had not been able to deal with it before. Yet, we still found a solution that helped me to understand the situation better, and to heal my feelings. I feel calmer and more whole as a result of this work with Carolin."
~ Christine, Montecito, CA
"I came to Carolin to seek support for myself as a single mother. We used Family Constellation to uncover my deepest needs and desires – sentiments that don't come up easily in ordinary conversation. Carolin was a strong guide, helping me dig into the heart of the matter.
I have seen so much more peace in our home, instantly and consistently, resulting from my work with her."
~ Lisa, Santa Barbara, CA
Here's a look inside my 7 Step Process:
Step 1: Begin Where You Are
Whenever you want to change, you experience massive amounts of resistance. For example, how many of you have tried going on a diet, and instead of losing ten pounds you somehow gain another five? That's because, when you try to change, the mind gets possessive. It wants to control everything.

Week One is crucial, because I will give you the keys to resolve your resistance, which is really like getting the keys to the kingdom. Your resistance is what's keeping you stuck, and I will show you, in less than one hour, how you can melt away your resistance.
Step 2: Land Within Your Emotions
In Week Two, you re-establish a relationship to your "young self".

Why is this so critical?

If you don't have this connection with your young self, that part of you that is still hurting, it will be impossible to create abundance in your life. That's because your young self will still feel threatened, remaining in survival mode, and will keep you from moving forward.

You need that permission, and Step Two shows you how you can make that happen
Step 3: Open to Your Intuition
Opening to your intuition is so vitally important. Here's why: If you live in a lack mentality and are struggling with money, a major cause, whether you know it or not, is because the wounded little girl inside you has been making all the decisions. That leaves you, as a grown-up woman, unsatisfied and unhappy. So it is crucial that you learn to tell the difference between the wounded inner child's voice and the voice of your intuition.

You will learn how to recognize the voice of your intuition, so you'll never doubt it again. It is your intuition that always knows what makes you truly happy.
Following Your Intuition is the Key to Your Power
There is nothing more attractive to money than a person who is in their authentic power!
Step 4: See the Truth
Everybody is carrying around their parents' pain and rage, as well as the pain that came from generations who went before. This is one of the keys to why you are so unhappy in your relationship to abundance and money. It's a cornerstone as to why this whole "money and pleasure thing" isn't working for you.
Step 5: Stretch Beyond Your Limits
The Week Five class is everybody's favorite, hands down. This is the turning point.

This is where you get the Keys to Paradise, the keys to creating the life you say you really want.

You will learn an advanced tool that is so powerful that you will be able to transform your trauma for the rest of your life.

You will reconnect with the woman that you came here to be and experience being happy and free.

Before Paula came to me, she felt very disconnected from people. She had overcompensated for her feeling of unworthiness by feeling she had to prove herself to the world and become very successful in her professional life. But in truth, she had no close relationships, and was completely alone.

We worked together for just a short period of time, and now she infects others with her radiance and joy. When she goes out dancing, she lights up the room. She has become at ease with herself and is happier than she's ever been in her life.
Step 6: Own All of Who You Are
Week Six is all about finally Arriving Home – Home in your own body . As you might or might not have realized, you have not been in your body (you have mostly been in your head). But your body is exactly where you need to be to have the abundance and money that you say you want. I am giving you the tools you need so that whenever you get scared you can ground yourself immediately.

One of the best parts of this journey is HOT and Heart-Centered sex and re-discovering your ability to feel pleasure again!

In other words your ability to let go and trust that everything is working out for your higher good! If you are not in your body, if your "young self" has been running your life, then you have never experienced hot and heart-centered, consciously connected sex or even worse, you are still all alone because she wants to keep you safe and away from men!

After Week Six you'll never go back to your old ways of having empty sex again. You will be open to experiencing all the pleasure, sex and abundance that life has to offer you!
Step 7: Receive Your Good
At this point in the Journey, you might discover that abundance and money keep showing up in your life naturally and from unexpected sources, without you even doing anything!

This is when your life can really explode and you will experience wealth like never before!
A Word About Sex, Pleasure and Chemistry
Chemistry is a total myth!
But like most of you, I believed it.

When we met, my husband and I did not have much chemistry at all. We stayed together because we had a child.

And I just thought: "Oh my God, don't let this be the rest of my life!"

I mean…this was a big part of why I left him.

Okay, but now here is the surprise.

A few months before our son was born, my husband and I were still separated. One night, out of the blue, he knocked on my door and told me to pack my bags, and to come with him. He arranged childcare for our daughter, and he took me to this gorgeous private little retreat in Ojai, close to where we lived.

And guess what, we couldn't get enough of each other! We didn't leave the bedroom for the entire weekend!

So here is where you get into your feminine power, and when you do that, he can't help but move into his masculine energy, and that's just the best!

So you know it turns out we do have chemistry. And this last piece was so important.

So how does this tie in with abundance and money?

The principles are the same. If you are not open to the experience of pleasure NOW, in any given moment despite what the current situation looks like, then you will not be able to allow abundance in.

You have to shift into the state of bliss and receiving, before your situation can transform, just like I did when I shifted into attraction for my husband.

And that is what we shift within you throughout this program, so that by the end you will literally be able to manifest whatever you want, including money, and experience the pleasure of receiving it!
How do you know if it's the right time to go on this journey?
You've found yourself repeating the same patterns with money over and over and you are finally ready for a real change!
The pain of not having abundance right now is more than the risk of being open and trying something new.
At this point you are afraid that money and abundance may just not be meant for you!
You're tired of being the only unfulfilled woman in the room.
You think that scars from the past are holding you back
You're feeling insecure about your ability to manifest the life you really desire.
Maybe you even feel close to giving up on the idea of true abundance and happiness altogether.
You know you are stuck in lack mentality. You know you are closed down to receiving real pleasure. You've done a ton of work on it and maybe even experienced some shifts, but nothing has ever 'stuck' long term.
You want your daughters and your entire female lineage to be free from this burden.
1) What if I don't believe that wealth and abundance is for me?
Our thoughts create our reality. So if you've given up hope, I'll help you to reconnect with LOVE. The tools and processes I'll be sharing in this class will actually change your energetic make up – when you "up level" who you are in the world, then the things that don't serve you (like drama and destruction) will fall away. When you are more connected to yourself, you'll be more connected to abundance too. Like attracts like.
"Oh by the way I did receive a $500K and $140K check late in October… just wanted you all to know"
~ SD
"I'm a Psychologist with a full time practice and two small children. I was able to book $10k plus after working with Carolin."
~ MG
"I recently moved to the States. My husband and I decided that we were going to live in the US however we had no idea how we could make it happen! We entered the Green Card Lottery and WE WON!
We were blown away.
Since moving here and working with Carolin I have signed my first high-end clients, and converted my talks into Breakthrough sessions at 70%."
~ JKL
"I was a Professor at a very prestigious university here in town and had been going through big heartbreak (think breaking up with your soul-mate and high school sweetheart after being together for over 25 years and still being deeply in love with him).
However despite all this I signed my first high end client this past month! I'm so pleased and now I can feel excited again about what the future holds.
Thanks Carolin!"
~ MW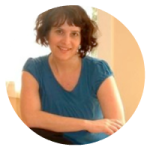 "Carolin is skilled at holding safe space for individual healing to unfold. She does not hold an agenda for the client, rather she supports healing that unfolds from the client's own soul. This makes the healing real and lasting.
Carolin is so calm and patient and trusting in her approach to big life issues, it encourages my own calm, patience and trust when I am working with her to face something big in my life.
Working with Carolin has helped me to come more into a place of peace with some life long issues. I am very grateful for her work and her support in helping me to reach this more grounded, expanded place within myself.
I have found that in sessions with Carolin, the results can be immediate and lasting…..good news when you feel ready to make much needed shifts in your life, now!"
~ Heather Young, Movement For Healing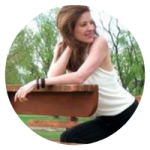 "My experience of working with Carolin has been a very positive one! It was so helpful for me to have the structure to move into and with the repressed emotions and stories of the past that I hadn't given much energy to until then. I felt the structure helped me to dive in and really go for it. To heal, and to move through and to, a more expansive and integrated place of love that has no limits. I appreciated Carolin's guidance and commitment to the program, as well as her intuition and wisdom with her own experiences. I feel I recognize and honor my needs more now, take better care, and that results in better choices and experiences. I'm grateful for the guidance provided that helped foster an even deeper guidance within myself. My relationships now and in the future are and will definitely be better as a result."
~ Christiene Renee, Soul Mastery™ High level Energy Intuitive Life & Relationship Coach
Seemingly magical, her approach has lifted off years of trauma, pain and misunderstandings long held within my family and self in just a few minutes…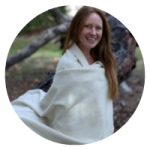 "Carolin has helped me over the years with her consistently powerful depth of insight and intelligence in the realms of family dynamic therapy. Seemingly magical, her approach has lifted off years of trauma, pain and misunderstandings long held within my family and self in just a few minutes of witnessing and communicating with the energetic patterns that create experience, behaviors, and beliefs. Carolin's approach is pain-free, non-judgmental and professional. I highly recommend her and her Family Constellation work ."
~ Christiane Ashleine, Energy Healing Wisdom
Received $12000 right after the work we did...
"My work with Carolin has been very helpful. She creates a safe space to do the work. She is present, knowledgeable and intuitive in her approach. After just one session with Carolin I was able to shift years of 'old' story and step into more presence. Since my session I have lost weight, increased my income…made 12k right after the work ... and I'm experiencing a stronger connection in my relationship with my children. I have more money flowing to me it's amazing!!"
~ Ellen Benfatti, Ph.D., CRMT and Founder of Step Into Being TM
Carolin's work helped me to believe in me 100 percent.
"‪I allowed fear to slip away and faith to step in. I stopped worrying about where the money was coming from and TRUSTED that it was already here (yes, this was hard!) I spent several days 'being' very present in uncomfortable spaces but accepted that this was part of my transformation so allowed myself to just be in it
‪I connected in with my truest desires - what I actually want without judgement but just a deep knowing that what I want I can have. This desire fuelled approach has been amazing.
‪From that space the how just came... I sent an email to my list, I followed up with past clients and reached out to some new ones. Out of the 5 women I spoke to 4 signed up!! 2 pay in full at 16k!!
‪I have had so much space and freedom in this process. It has been incredible. And now I am about to launch a facebook ad campaign with a new offer to generate"
~ K. D
Total Package Value $1,266
From Heartache to Joy Special Offer $147
*** 88% Saving ***

This package is non refundable
About Carolin Hauser: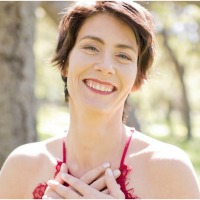 Carolin Hauser, German trained Naturopathic Doctor, Humanistic Psychotherapist, and Family Constellations Facilitator, is the author of the Award winning book Blossom – Your Sevens Step Journey to Healing Childhood Sexual Abuse and Creating Your Dream Life! An internationally-recognized speaker and teacher on the subjects of women's empowerment, spirituality, relationships and emotional healing, and for almost a decade. She combines her knowledge about energetic healing and conscious co-creation to help women connect to their core desires that spur truly fulfilling careers, amazing contributions, and abundance in the areas wealth and relationships. Her work is based on the intersection of where the human body and experience meets past–and even ancestral–trauma, and shows how each individual's authentic and true self is the source of one's own good – a place of unlimited abundance, creativity, courage, and joyful existence.
Total Package Value $1,266
From Heartache to Joy Special Offer $147
*** 88% Saving ***

This package is non refundable
DISCLAIMER: The information on this site is not intended or implied to be a substitute for professional medical advice, diagnosis or treatment. All content, including text, graphics, images and information, contained on or available through this web site is for general information purposes only. Please see a medical professional if you need help with depression, illness, or have any concerns whatsoever.
WE DO NOT OFFER MEDICAL ADVICE, COURSE OF TREATMENT, DIAGNOSIS OR ANY OTHER OPINION on your conditions or treatment options.SERVICES OR PRODUCTS THAT YOU OBTAIN THROUGH THIS WEB SITE are for information purposes only and not offered as medical or psychological advice, guidance or treatment.
CONSUMER NOTICE: You should assume that From Heartache To Joy has an affiliate relationship and/or another material connection to the providers of goods and services mentioned on this page and may be compensated when you purchase from a provider. You should always perform due diligence before buying goods or services from anyone via the Internet or offline.
Copyright © 2016 - Eram Enterprises Inc - All Rights Reserved