Cari Murphy's Special Offer
Award Winning Host THE CARI MURPHY SHOW : STRAIGHT TALK FOR THE SOUL, SOUL-Success Coach.
Total Package Value $1100
From Heartache to Joy Special Offer $127
*** 88% Saving ***

Owning Your Glow and Accessing the Gateway of Your Heart Through The Language of Light
Instantly Downloadable MP3 Recording

This is a time to awaken and remember your divine mission.

This is a time for activation, integration and alignment.

Allow this Language of Light Global Gathering session to active your mutli-dimensional aspects of being so you may BE to way-shower, light-bearer and catalyst for expansion you are intended to BE.

(Gathering Download with additional meditation period - total 60 minutes.)
Moving Out of a Consciousness "Shack" and Into a Consciousness "Mansion!"
Instantly Downloadable MP3 Recording

In this brand new teleseminar recording Cari describes how we can all move from any self created consciousness "shacks" and into self created consciousness "mansions!" It is futile to change the external elements of our lives without first looking at what's going on internally.

Cari reminds you that you are the creator of your life. You are FREE to create your highest and grandest vision for yourself. She shares insights to inspire you to step into the creative FLOW, be a pioneer in your own life, and select the most empowering path for yourself.
Aligning Your Frequency With Your Divinity
Instantly Downloadable MP3 Recording

This 30 minute guided multi-dimensional clearing, meditation and activation is a inner journey designed to upgrade your vibration to the level of divinity. This activation is intended to fully open your energy field so that you are receptive to divine love and divine light. This journey will allow for the detoxification of your energy field and cleanse the cells in your body so they may be transmuted and transformed into divine light and love. In truth, you are a divine human.

This journey is intended to guide you into a relaxed space where you can command your own transformation. It's time to be free of limitations. It's time to raise your frequency and align with your divinity. It's time to release any constriction and open to the flow of life force energy of divine love. Allow this instantly downloadable audio led by Cari to re-calibrate, align, balance and harmonize your energy field to integrate the divine frequencies of love into your entire being with grace and ease.
Blame Free Communication: The Key to Intimacy
Instantly Downloadable MP3 Recording

In this transformational workshop recording, Cari reveals the significance of blame FREE communication and it's role as the gateway to true intimacy and connection in relationships. Cari shares the pearls of wisdom gained over the years and are intended to open your heart, mind, body and spirit so you are able to step into a new paradigm of possibilities with your communication. She shares empowering concepts that will allow you to BE progressive instead of regressive with your unique expression so that you may experience greater connection and harmony with others.
Creating Fulfilling Relationships
Instantly Downloadable Document and Exercise

Are you ready to hear the keys to creating fulfilling relationships? In this audio program Cari shares the primary elements that are essential to generating and sustaining fulfilling relationships. Relationships are often one of the most confusing aspects of our existence! We wonder how to master the art of connecting with others and often confuse love for infatuation or fantasy. With awareness, we can choose to give up the fantasy and pave the way for fulfillment! True love is a balanced state where we acknowledge and even come to appreciate all aspects of our loved ones and clearly identify why they came into our lives. Cari reminds us that nothing -- no relationship or situation -- occurs "to us." We are the authors of our existence; the writers of our script and the creators of our destinies! We draw in the people and relationships that are intended to serve our personal evolution as souls in a continual state of expansion, awareness and empowerment. When we learn to consistently remember this and alter our perspective and perception to realize this (especially when things don't seem to go our way!) we are liberated from the inside-out.
Expanding Into Vibrant Health: Healing Your Body Guided Meditation
Instantly Downloadable MP3 Recording

Give yourself the gift of radiance! This powerful guided meditation and healing journey led by Cari is specifically designed to immediately wash the tension out of your body and allow you to let go of any stress that is weighing you down and preventing you from feeling the vitality that is your birthright. Through conscious breathing, intention and visualization, Cari supports you in expanding into the harmony and vibrant health you desire and deserve. With the power of your focus, you will feel more at ease, at peace, relaxed and worry-free. Stress, obstacles and problems will slip away and be released. As you let go of all the limiting ideas and perspectives you have of yourself, you will feel more vital and alive than ever before!
Empower Your Soul *NOW* Through Conscious Release
Instantly Downloadable MP3 Recording

In this empowering workshop audio recording, Cari offers guidance and support that is intended to empower you through an understanding and activation of "conscious release!" Learn to synchronize your energy flow and go from chaos to harmony. Bring your inner world into balance, release old programming and fear, loss and disappointment. Open into movement and flow and receive the grace, abundance and harmony your soul desires and deserves.
Release It ALL: Guided Detoxification Meditation
Instantly Downloadable MP3 Recording

The "Release it All" Guided Detoxification Meditation is a powerful guided session led by Cari that is set to music and can be listened to again and again. This is a experiential journey of expansion and love. It is a detoxification meditation that combining conscious breathing and divine intention in ways that are designed to assist you in releasing any past, present and future pain, suffering, trauma, abuse, fears, insecurity, blocks, and limitation from your cellular memory in all space, time and dimension.

This 40 minute guided session (with an additional 20 minutes of meditation music) will uplift you to an elevated state of consciousness while simultaneously relaxing you to your core. It will transform you. The combination of the divinely encoded words, music and intention will fully and safely support you in the most beautiful release you are ready for in each session. Each time you listen to the recording, you will release even more layers of fear and limitation and enter into a new expansive space where you will be liberated into the full experience of who are you and experience the well being, harmony and love that is your birthright.
Generating Abundance Beyond Measure
Instantly Downloadable MP3 Recording

Learn the Soul Driven Formula for Generating Abundance Beyond Measure: Moving Beyond the Energy of FEAR

Cari reminds her clients, listeners, audiences and readers is that they have the daily option to BE the master of their universe. You are the creative force behind all that you experience. Are you open to allowing this truth to expand your reality in ways that allow for success beyond your wildest imagination?
Total Package Value $1100
From Heartache to Joy Special Offer $127
*** 88% Saving ***

"Wowzaaa! I cannot come up with a better word to describe my private sessions with Cari! My soul guided me to work with her, and I feel like a child again! The energetic transmission that organically occurs when we connect by phone activates me in ways that my logical mind simple cannot and doesn't wish to understand. All I know is that my heart overflows with grace and gratitude for the expanded view that I now have about myself, my purpose for being alive and for every single thing I experience. I have finally claimed my role as a the driver of my life and I no longer feel victimized or out of control. The freedom I feel is priceless, and so is my relationship with Cari. I love you, Cari!"
~ Linnette P. Bradley
"Thank you Cari for your extraordinary light and work. You have served as the catalyst for one awakening after another for me. Infinite blessings for your continual sharing of your gifts. Your voice activates me and has been a constant and clear companion on my journey. At this point I feel the pure acceptance of my light and the vast reservoir to give as well as receive. Your support has led me to the space of finally welcoming the many gifts and extensive soul knowledge that I have denied myself until this point in my life. I am overjoyed with the unfolding. I have now given myself permission to shine. Your expression is lighting up my world and the planet. Loving you from my heart always."
~ Reenie Shelling,
Temecula, California
"After being in Cari's energy field at a recent event, I knew I had to be in her delicious presence even more! She has a unique depth of soul wisdom that she blends with a complete lightness of heart. This combination is what inspires me so perfectly. I so needed someone like Cari to guide and support me on this next phase of my life's journey, and she appeared like a true angel just when I needed her most. The excitement I feel towards living is something I've not had like this until now. I have Cari to thank for this new outlook. I finally trust myself to shine my light. I've never known how to do that, but now I share it freely and the response makes me cry almost daily. I feel alive. I receive love finally. I am "exhilarized" (one of Cari's words she used at the event I attended) and in deep gratitude to Cari for reflecting the light that I am back to me. She is my personal angel."
~ Jacqueline Grenada
"Well all I can say is WOW!!!!! I have one word...AMAZING!!!!!! First of all....I cannot thank you enough for your coaching program! It's like you are talking directly to ME in this course! I am learning to completely trust in the process and know that I WILL get to my destination. This is very big for me! Your group calls are Phenomenal!!! I feel like they were tailor made just for ME! I have studied all of these principles my entire adult life and never tire of getting another angle, so now I am motivated to tell you that YOU are the beautiful Angel bringing it to me in the most magnificent way ever, a way that I can continue to access throughout my life! Thank you, Thank you, Thank you, Cari! I told you when I first started privately coaching with you that for most of my life I had the underlying commentary running through my mind that lasting love, success and wealth were for other people, not for me. This is NO LONGER TRUE FOR ME! I now believe in myself and believe that love and success are possible for me, as well! With your wonderful support and guidance, I have so many incredible tools to access instantly so that I can align and laser tune my path to success on all fronts! I feel that you have given me and so many others a wonderful gift; a blueprint for a beautiful and fulfilling life. What a tremendous gift! Thank you so much Cari, it is quite humbling indeed."
~ Peggy Panzak
"I simply cannot say enough about the amazing things that have happened after making the life changing decision to use Cari Murphy's "Soul Success" coaching services. Since working with Cari as my personal coach, every single area of my life has flourished exponentially! After only four months of Cari's coaching, my business literally exploded and my soul became fully ignited! With Cari's guidance, I manifested more prosperity than I ever dreamed possible; going from a single home office to opening offices on both the east and west coasts. Cari has helped me find more clarity, balance, and focus than ever. With Cari's insights, immeasurable support and caring guidance, I have also lost weight, drastically improved myself image, become a better leader and speaker, learned life long techniques to fuel my expansion, AND tapped into what brings my soul real joy. Cari always listens, asks powerful questions, intuitively inspires me to greater levels of awareness, AND is extremely caring and respectful of my point of view and current needs. Cari has helped crystallize a clear vision of my goals and intentions for my life and she constantly helps me refine activities to bring more clarity and new sources of success and prosperity! Cari is an integral part of my soul growth, my business, my life, and my overall success - working with Cari is hands-down the BEST decision I have made in many years and I can hardly wait for the purpose, prosperity, and passion that my future holds!"
~ Michelle Ketterman
"There's a reason that Cari is called 'The Soul-Success Coach.' Cari has a gift for gentle yet life altering, intuitive coaching that calls forth your soul's purpose. Cari fosters the unfolding process with her blend of compassionate wisdom and powerful listening. In the utterly safe space Cari created during each coaching session, I laughed, cried, dreamed and planned my way to a whole new level of insight and passion. Cari is a divinely designed catalyst for unleashing your passion. She is a cheerleader for your soul's true expression. And who doesn't need that in life? My life will never be the same. Thank YOU Cari."
~ Teri Goggin-Robberts
"Cari is simply luminous. I don't know a better word to describe her! She is so spot on with her assessments. With such great professionalism and compassion, she intuitively knows exactly what guidance to give me. Talking to Cari instantly elevates my mood and truly awakens my soul in new and exciting ways. I feel alive again. My immense gratitude goes out to her as my coach and as a precious beacon of light changing the world. Her guidance is filled with such warmth, tenderness and positivity. There is a deep soulful wisdom she offers that surprises me every time. It positively impacts my marriage, my mind set, my relationships and my business in profound ways. In 6 months, my life has shifted dramatically. What a blessing it is that I found her! I'm excited to realize that my expansion is never-ending, and if she'll have me, I am client for life!"
~ Helen Lindstrom
"Cari has laser-like focus, yet there is a simple elegance, flow and a beauty to her style of soul coaching that creates a very safe and nurturing environment at all times. Her approach is highly intuitive, clear, revolutionary, and dynamic. She captivates you in a way that inspires you to want to learn and explore with an open heart, mind and spirit. Soon enough, you're airborne with a full tank of fuel heading for new untapped destinations! I never would have thought that I could achieve 6 figure success in my business and remain happy and balanced in my personal life at the same time. But, it happened! Thank you, Cari, for transforming my life and giving me the confidence to achieve more than I ever thought possible."
~ Melinda Derimar
"Cari is one of the most magnetic and engaging individuals I've ever encountered. I am absolutely uplifted to new levels of awareness and joy each time we connect. I feel like I can do anything after our calls! After beginning our private coaching relationship, I saw immediate changes in my life. My family and friends were amazed at how quickly things shifted for me. Each and every coaching session has been informative, empowering, and enlightening in ways I could have never even imagined. She is truly one of the most gifted and insightful souls I have ever met. I now feel worthy of love. I also feel worthy of creating a 6-figure+ career and I'm making it happen! 7 figures, here I come! The most exciting part is that now I don't feel guilty or confused for desiring this kind of success. I feel deserving in a way I've never felt before. Every area of my life has improved and taken on deep meaning and value. What a blessing it's been to have Cari enter my life. I highly recommend anything she offers. Wish I would have found her sooner! She is a gem. She is an angel of light that has ignited my world beyond words. I'll be eternally grateful to you, Cari!"
~ Suzanne Ray
"There was no way that I was going to pass up the chance to be a part of Cari's platinum coaching program. She is one of the few people I have witnessed creating powerful breakthroughs for people in a single instant. My friend coached with Cari before I did and I observed firsthand the incredible transformation she went through spiritually, personally and professionally. Cari is sincerely tapped into her soul's mission and she combines her extensive energetic, intuitive AND practical knowledge with her genuine passion and desire to help others. This makes her someone that I admire and respect immensely. In fact, I consider her my human angel. I invested in myself and it made a world of difference in my relationships and my business. Cari will change your life. She definitely transformed mine."
~ Leah Tormino
About Cari Murphy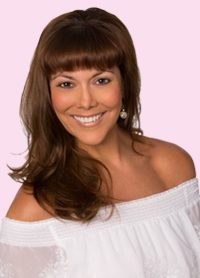 As a Soul Success Coach, Business Coach and Empowerment Mentor coaching tens of thousands worldwide, Award-Winning Author of SIX books, including the International Best-Sellers Treasures of Heaven: Lessons from the Other Side and Create Change Now, Speaker, Celebrated Media Personality, and Founder and CEO of Empowerment Coaching Solutions, Cari Murphy is dedicated to helping conscious entrepreneurs and success seekers build their businesses and experience spiritual expansion, soul-driven success, and purposeful living through her consistently inspirational messages of individual empowerment.
Cari is an expert in the field of Spiritual, Lifestyle and Transformational Media Hosting and Programming. She hosts the globally syndicated "THE CARI MURPHY SHOW: STRAIGHT TALK FOR THE SOUL" every Wednesday and has interviewed some of the world's greatest minds and transformational leaders of our time. Cari's show is celebrated on iTunes "hot list" with glowing reviews and has a listening audience of 850,000+. Her intention is to reach millions globally.
Cari inspires her clients, audience, listeners, and readers to expand the horizons of their imaginations, unleash their greatest potential, and create pathways to unlimited abundance! Cari is also highly driven to support her clients in clearing their energetic blocks, heightening their intuitive abilities, shifting their perspective to allow for phenomenal new levels of success, and manifesting the physical, emotional, financial, and spiritual rewards their soul deserves.
Total Package Value $1100
From Heartache to Joy Special Offer $127
*** 88% Saving ***

DISCLAIMER: The information on this site is not intended or implied to be a substitute for professional medical advice, diagnosis or treatment. All content, including text, graphics, images and information, contained on or available through this web site is for general information purposes only. Please see a medical professional if you need help with depression, illness, or have any concerns whatsoever.
WE DO NOT OFFER MEDICAL ADVICE, COURSE OF TREATMENT, DIAGNOSIS OR ANY OTHER OPINION on your conditions or treatment options.SERVICES OR PRODUCTS THAT YOU OBTAIN THROUGH THIS WEB SITE are for information purposes only and not offered as medical or psychological advice, guidance or treatment.
CONSUMER NOTICE: You should assume that From Heartache To Joy has an affiliate relationship and/or another material connection to the providers of goods and services mentioned on this page and may be compensated when you purchase from a provider. You should always perform due diligence before buying goods or services from anyone via the Internet or offline.
REFUND POLICY: Please know that in order to honor the Law Of Energy Exchange, all exchanges need to be fair energetically. We love and honor all of our valued listeners and speakers. We are happy to offer a no questions asked, 30 day Money Back Guarantee to our customers to help them decide if a certain product works for them or not. However, in order to honor our speakers and their hard work we can only offer refund on one package for every customer per 90 days. Multiple refunds by same customer within 90 days will not be accepted. If speaker's offer involves personal sessions, then guarantee will be voided if the session has been availed. Additionally all refund requests should be sent within the 30 day guarantee period. We thank you in advance for respecting the energy exchange.
Copyright © 2016 - Eram Enterprises Inc - All Rights Reserved