Brent Phillips' Special Offer
In this intensive series you will learn:
30 day guided process to a genuine spiritual awakening.
Five automatic subconscious block clearing programs to accelerate spiritual progress.
Get training to seeing auras and energy with your open eyes.
The 3 "terrible traps" that block spiritual progress.
Learn tricks to easily win all the 7 games of consciousness, including love, money, and spiritual truth.
Learn how to start the beginning of the end of suffering.
Clear subconscious developmental traumas that are at the root of most problems with health and money.
Engage a step by step processes to evolve your consciousness to the highest levels of the 3 stages of the spiritual journey.
Learn how one Great Lie creates nearly all suffering.including YOUR suffering.
Get the secret to releasing attachment to result.
Gain your the "foot in the door" to enlightenment.
Expose the greatest lie in human history.
Learn the amazing shortcut to spiritual liberation.
Begin to deeply understand and live in the truth that "we are all one".
Consciousness Shifting Training
Shift Your Consciousness into "The Matrix" and See Auras, Visible Energy, and "The Truth" with your Eyes – Right From Your Home!

Brent has devoted his life to mastering energy healing and sharing what he has learned with the world, and that includes spending over ten years as a full-time healer and working extensively with many different teachers, classes, training programs, and intensives in order to enhance and refine his intuition, and develop his ability to see and read energy.

One of the most profound and remarkable shifts he's experienced is awakening the ability to literally see with open eyes beyond the limited four-dimensional physical reality around us, directly viewing the underlying realm of energy, or "The Matrix."

It took Brent over four years of intensive work and well over $100,000 in trainings, sessions, and special supplements specifically to develop this ability. As of the time this was written, there are only five people in the world we know of who can manipulate and tune the human energy field in order to shift your consciousness and see the living energy fields that are the true framework of our reality.

And fortunately for you, two of them have come together to create this revolutionary video so you can develop this
Incredible ability in the comfort of your own home!The energy used in this video is quit powerful – this video is NOT designed for beginners, or anyone who is mentally, physically, or emotionally frail or unstable!.
If you have any doubts or concerns about whether or not you should be using this, please contact Brent to schedule a private session, where he can perform this process with you one-on-one and closely monitor your energy to ensure it is safe and comfortable for you.
Nothing like this has ever been attempted before, and we honestly do not fully understand the ramifications or potential effects on the user or on Brent and Daniel of unleashing these energies.
You can use this video with your eyes opened or closed, but if you normally medidate with your eyes closed, you may wish to try it with your eyes open, so you can see the physical visual effects described above. It is a little-known fact that closed eye meditations are primarily for beginners, and many advanced meditations are done with the eyes open.
7 pdfs, 7 mp4 videos, plus mp3 audio guided meditation
Thanks to the rising popularity of energy healing and the Law of Attraction, we know how important it is to learn to harness the power of the mind to transform your health, relationships, and financial reality.

However, it's ironic that one of the most important aspects of mind power is something that very few people are aware of, and very few mind power teachers know how to work with: it's how to master the process by which you pay attention.

Most of us are completely unaware that our brains and minds have turned into a dysfunctional mess because we spent our whole lives stuck in a stress state of "narrow focus" attention. This causes a whole host of problems that I collectively call "modern life syndrome", which includes (but is not limited to):
High levels of chronic stress
Tension in the neck, shoulders, face, and hands
Fatigued or exhausted adrenals
Difficulty sleeping
Fatigue
Difficulty with mental clarity and focus
Chronic worry
Inability to properly relax, rejuvenate, and regenerate
Fortunately, we all have the capability within us to learn how to pay attention properly and regain the ability to access "open focus" attention. When you learn how to master attention and move effortlessly between narrow focus and open focus, your body and mind will heal, many chronic or nagging health problems may completely vanish, your mood will improve, and you'll get far more enjoyment out of life with much less worry and stress.
We're going to build on the June "Mastering Attention" and the previous "Pain Be Gone" to show you the single most powerful and nearly always effective method to dissolve any pain, whether it be physical, emotional, grief, anything!

One of the unfortunate effects of spend our entire lives stuck in a "narrow-objective" focus state is that we are all trained to use the narrow-objective stress state push away and resist pain. While this may temporarily reduce the pain, over the long run it actually makes it worse, and can lead to chronic pain or other serious problems.

Fortunately, it's relatively easily to learn to access the lost attention states – diffuse and immersive – so you can mix and match all of them to achieve the "Open Focus" state. And from there, you can use nothing but the power of your attention to lessen and completely dissolve any pain, including but not limited to:
Physical pain
Emotional pain
Grief pain
Chronic Tension
Everyday Life Stress
Even better, as you develop the ability the shift your style of attention to handle whatever life throws at you, you will also develop one of the most important skills required for serious spiritual advancement: the ability to be present in the face of any pain and work through it with a minimum of suffering.
Where Science Meets Spirit
This audio of Where Science Meets Spirit book shows how it is possible to directly work with the off-limits subconscious part of ourselves. You also learn how the techniques of Awakening Dynamics can create miraculous instant healings and amazing life changes.

This 272 page book explains how, by accessing a conscious theta brain wave it is possible to directly work with the off-limits subconscious part of ourselves. You then learn how we can use the technique of Energy Healing in a precise, step-by-step fashion to work with our subconscious mind to create miraculous instant healings and amazing life changes.
Secrets of Muscle Testing, Spiritual Weight Loss
Brent Phillips has "cracked the code" on weight loss, reversal of aging, and achieving optimal health in this video download. And the secret revealed is a synergistic combination of elements emotional clearing, cleansing, strategic eating, and efficient exercise which work together to deliver incredible results.
$500 live training coupon
This seminar may change your life!! $500 discount coupon to a 3-day seminar!

Regular price for attending this 3-day seminar is $997. With this coupon your special price will be just $497!

Learn to heal instantly with the power of theta brain waves!

Theta energy is a powerful energy healing technique that has helped people to achieve miraculous instant healings and profound life transformations.

People just like you use theta brain waves as a tool to help transform their lives and bring health, wealth, and happiness!
Join the VIP CLUB!

Transform YOUR Life in the Awakening Dynamics VIP Club

The VIP Club is Brent's "Inner Circle" of people who are really serious about transforming their lives

Bonus 7: Health Club Call
Value: $20

Bonus 8: Love Club Call
Value: $20

Bonus 9: Wealth Club Call
Value: $20
... I was trained as an engineer; logic and linear thinking were all I 've got for a good part of my life. It was Brent's program that helped me satisfy my mind with reasonable and acceptable explanations, so much so that I was able to open up and let go of what I thought I knew.
That's how I built my trust to accept to change my paradigm.
Program after program, I went through all of them and every time I find it fascinating and engaging. I usually find the flaws pretty quickly in a new concept . I didn't find any there.
The binaural beats technology really works; there are hundreds of beliefs that are cleared or installed in the subconscious mind through the different programs. The trauma clearing and allergy clearing are also very efficient.
I have been a VIP club member since 2011; the conference calls and the clearings are great but I particularly enjoy the monthly special event.
Brent has a divine gift for teaching and he does it from a place of compassion and service. He is very generous with the VIP Club and always over-delivers. He always included in the programs more than I was expecting.
His teachings are deep and aim to excellence.
The newest product, 30 Days to Awakening requires time to digest; it is so shocking, it wakes you up!
Thank you Brent"
~ Codrutsa R., Canada
"Hello Brent,
I wanted to give my testimonial on the AWAKENING series. Thank you so much for bringing this material to us and allowing me the opportunity to preview the material.
I have studied the Law of Attraction for a long time. And, with every book I've read and every seminar I've attended, I always felt there was something missing, and I was becoming increasingly dissatisfied and frustrated until I found your teachings and your material.
I want to thank you for bringing this material to us because I feel this is the piece that has always been missing. With every seminar I've attended and every book I've read I do feel that it prepared me to be ready to understand and implement your materials into my own life.
With the AWAKENING material, specifically, I feel like I can finally live the life I've always wanted without worry, and stress, and anxiety. When I start to worry, it's really reassuring to say it's okay because there is nobody here, and I am here to experience. And, there is a lot of relief that comes with that.
When I started your material and you said that there was a guru that said that he would not give away his Awakening for a billion dollars, I thought that was pretty funny. And now I understand what that means because there is no worry, there is no stress, there is nothing happening to me.
And, I really want to live being the act of perception. I still have work to do, but I am really looking forward to doing that work.
I also want to say thank you because through your teachings and your work, I feel I've had the best year of my life. This is the best year I've had in terms of production. I've made some amazing friendships. My family life is doing incredibly well.
And the best part is it's all so simple and so easy. I'm so grateful to you for bringing this material to me and to my family.
I truly hope that anybody that's been searching and has been dissatisfied finds you and finds your material and finds that missing link so that they, too, can live the dreams that they've always wanted and the life they've always wanted.
I hope, in the future, that I can be one of our best students. And, again, thank you for this material, and for what you've brought to my life.Thank you."
~ Carol McIntosh
"I highly recommend Brent Phillip's 30 Days to Awakening to anyone who is interested or thinking about Awakening. This program is doable, an amazing all-inclusive tool kit to open the 'Awakening' door, and Brent has truly packaged his decades of training and study into a one-shot experience for us.
As a mother of an 11-month old whose husband often takes the computer to work, my time with the computer is limited to say the least. I was unsure at first if I would actually be able to fit this program into my days, but it was effortless-truly. The audios are roughly 10 minutes in length which is just the right amount of material to digest at a time. Brent does an excellent job of scaffolding his concepts so that by the time you reach a profound and mind altering insight, it just makes sense. The material is very dense and I feel that it will continue to evolve and have new meaning for me as I continue to work with this program, but going through the program is not difficult. Besides just feeling really good during and after this program, I am experiencing an unprecedented calm and peace in my life. After the first day my relationship with my husband shifted and we were functioning more as a unit than ever before. As I would experience joy and amazing experiences in my days, I would pause and reflect and say to myself "Oh, you are doing the Awakening". I am truly grateful for this experience, thank you, Brent."
~ Heather Mulhern
"I finished all the sections now and continue to be impressed. It is clear, concise, and very informative. However, the most amazing thing about the program is that you have found a way to charge an audio program with energy so as to make this whole thing possible. Here I am in the privacy of my own home, at any time of the day or night, listening to Brent speak and having him be able to change my subconscious limiting beliefs! How much easier can it get?"
~ Bette Jonasson of Ventura, California
"Genius.precision engineered material. Your brilliance, sensitvity, and inforomative engineering in delivering these great messages has surpassed anyone else. Your highly informative, "Do and Don't of Manifesting" greatly enlighted, motivated me above and beyond other abundance and manifesting classes I have studied."
~ Paula McKinney of Newport Beach, California
"I'm new to energy healing recently purchased Unleash your Inner Millionaire and to say the least I'm impressed. I have not seen material so clearly expressed and put together in a long time. My wife and I have a Metaphysical Library of more than 300 books, cd's etc. have taken several training sessions on Reiki and other healing methods as well, but none compares to Brent's work. I have done the clearing and trauma healing sessions provided within the Unleash Your Inner Millionaire and can only say it is phenomenal. I had this one block (I fear going broke) I could not clear during the block clearing session and decided to use the trauma healing session provided, as luck will have it did clear the trauma. At the end of the session during the final trauma, shock and cellular trauma clearing I experienced the shock clearing part on a physical level (caused some goose bumps all over my body), but at the cellular trauma clearing I started shaking in my arms and legs for 5 to 10 seconds and goose bumps all over. Wauu – I thought it does something you can even feel. And, to tell you the truth I felt much better even though I was tired after the session and still felt heavy headed and a little tired the next morning, but somehow relieved. During the afternoon on the day after I felt normal again ..in fact like new."
~ Johann
"I am absolutely amazed by it. I have done a lot of theta work and my life is on a great track – but this tool is really in my opinion the best you could have come up with. I would mention that the balance between the binaural sound and your voice are perfect. I would recommend to follow your advice and not try to do too much at once. Of course I did.and half way through the second set of downloads I had to stop, because IT IS POWERFUL VERY POWERFUL. I also loved the presentation: first the lecture, then the healing. It is THE selling point for me of this set. I do believe that you are tapping in the way of the future, it is cutting edge, pure technology blended with spirituality. Spiritual technology!"
~ Christophe Ambrosino of Topanga, California
"I was a recent customer of yours in [Awakening Dynamics]. I'm just writing to say Thank you and I'll definitely try to make it to one of your classes on [Awakening Dynamics]. Before I went to you, I didn't know what to do with my book since I was done. After that one session, Weeks later, I had millions of brilliant Idea's that developed into my head. Not only do I know how to market my book but I also have the knowledge to send it out to the right audience. I'm now developing personal packages of my work in the form of a bundle (Illustrated Map, Special Lunch Box, Limited edition hard cover, video presentation on flash drive, etc.,) Dude, I'm like not seeing myself just only as an author but as a corporate business. I honestly can say that I can manage money and market it perfectly well. People are giving me ideas about the stock market and investors who are willing to give millions to first time authors. I also feel that I can see this as my full time job from now on. Dude, you're awesome… It's really awesome!"
~ Lamont Sanders
"Brent is able to synthesize complicated information into a simple and easy to understand language for everyone to comprehend. His vast experience in teaching and healing shows that he really knows how to help you go from where you are, to where you want to be. Taking Brent's courses will help you get to the next level in your life quickly and efficiently."
~ Nathan Crane
Chronic Inflammation – "I had chronic pelvic inflammation. The result for this has been dramatic in that the pain stopped within the same day and has not returned."
Hip Pain – "After many years of my hip pain…[sometimes] being very intense… 10 minutes of Healing with Brent made the pain disappear entirely."
Lower Back Injuries/Pain – "I have experienced recurring lower back injuries and pain for years…You worked on it…and I thought,Wow, could he really have healed my back in one hour over the phone?!"
Prosperity – "We had our session last week…within 24 hours i'd received over $3000, from 4 different sources, that i absolutely was not expecting."
Prosperity – "This…really was an unexpected 'miracle'. Words can't express how amazed and grateful I am to you and your Healing."
Stage Fright, Golfing – "Over the past year I've grown more freaked out about performing in front of people…[then] I did a Healing session with Brent…I was fantastic up there! …and the day after I took 13 points off my [golf] game!"
Money – "Suddenly, I became centered like flipping a switch…"
Love/Relationships – "I was honestly skeptical that anything remarkable would happen ..[then] I unexpectedly received an email from a beautiful girl…within two days we had met and have begun a wonderful new relationship."
Cat Allergy – " I didn't feel allergic in the least bit!"
Weight Loss – " I've experienced instant weight loss…without having changed my diet. "
Panic Attacks and Breathing – "I would be gasping for air, couldn't breathe at all, and had debilitating panic attacks…after the second and third sessions [with Brent] I had absolutely no breathing problems whatsoever!"
Lupus, Kidney Stones, and Prosperity – "After healing sessions with Brent, I had clean Blood test results concerning Lupus, Rhuematiod Arthritus, & Kidney stones, and manifested a very reliable car – all within a week!"
Bladder Infection – "After just one session with Brent, the doctor took me off the antibiotics and the infection and the infection never returned!"
Heart Palpitations – "The palpitations completely stopped after only one session!"
Relationships – "There have been major shifts in me…the results are undeniable!"
Stomach/Esophagus/Acid Reflux –"The results were INSTANT and it took ONE SESSION!!!"
Career/Prosperity – "Changes are taking place in my world, Brent. Major changes!"
Allergies and Sugar Addiction – "All of these allergies, and many of my other problems went away almost immediately"
Romance, Anxiety, & Emotional Eating – "In the week following my second healing session with Brent [on] romantic relationships my energy clearly had shifted as no less than four men approached me and asked me out."
Toxic Mold, Energy, & Prosperity - "I had been very ill with mold toxins…after just one session I was able to go ski in Vail – after doubting that I would EVER have the energy again!"
About Brent Phillips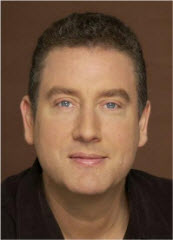 Brent Phillips was a successful MIT-trained software engineer when his life was shattered by a health crisis that left him in pain and unable to work. After 7 years of all manner of conventional and alternative therapies, a surgery left his right arm frozen at the elbow – until he discovered Awakening Dynamics and his arm healed in an instant! Today, he is a Awakening Dynamics practitioner, instructor, and author who has dedicated himself to discovering and applying the scientific laws and principles underlying miraculous instant healing, financial abundance, and loving relationships. He is the author of two books, "Where Science Meets Spirit: The Awakening Dynamics" and "Spiritual Weight Loss". He has also developed a revolutionary audio technology that actually reprograms your subconscious mind while you listen to it, which is featured in his audio program "Unleash Your Inner Millionaire"
Prosperity and Wealth Issues – "We had our healing session last week…within 24 hours I'd recieved over $3,000, from 4 different sources, that i absolutely was not expecting."
Parkinson's Disease – "After four healing sessions with Brent, My Parkinson's Disease….is slowly going away"
Relationships -"I have been working on my relationship issues with women for quite some time….with little success…[after working with Brent] interacting with women is much easier and even fun!"
Back Pain - "After 2 treatments, there was a huge improvement., and by my fifth treatment there was actually no pain at all!"
Chronic Pain – "After the first Healing session the condition improved dramatically!"
Back and Hip Pain – "How wonderful it is to be free of pain!"
Migraine Headaches – "I had migraine headaches since I was a child…one session with Brent and I haven't had a headache in months!"
Autisum and Parenting – "You've been giving me the gift of miracles over the past couple of months!"
TMJ – "My jaw has released the contraction that I had for many years – I will forever be in gratitude to you!"
Emotional Transformation – "Euphoric breakthroughs, inexplicable windows of joy opening in my heart…"
Neck Pain – "Brent helped get to the true source of the pain… my pain decreased instantly. A month later, I feel like a new woman pain free!"
Sinus Infection – "We also had time to address my sinus infection, which disappeared the very next day and has not returned since what a bonus!"
Meditation/Intuitive Ability – "Before, [visualizing during meditation] was like watching a black and white TV with rabbit ear antennas now, I am watching a full-color, LED TV in high-def!"
Speech Disorder – "We focused on a speech problem that I have always had Not only can I speak with wonderful clarity and ease now, I am also now cured of my extreme claustrophobia!"
Food Allergy (cat) – "My cat Ebby…is nearly 16 years old and had recently developed a food allergy that was causing her to vomit a lot. Brent worked to cure the allergy (it is completely gone) and also cured her fear of dogs!"
Anxiety – "Self-help techniques don't work for me…Now after just a few sessions with Brent I'm a believer….feels like a massive transformation!"
Prosperity & Career – "I can't tell you how dramatically everything in my life has changed for the better since I had that one tele-treatment with you."
Energy & Emotional Healing– "My energy is improving and I absolutely love the feeling of peace, love, and tranquility when we finish our session."
Prosperity & Spirituality - "The financial situation has begun to improve…every area of my life is moving in the direction I always wished for, but seemed unable to achieve."
DISCLAIMER: The information on this site is not intended or implied to be a substitute for professional medical advice, diagnosis or treatment. All content, including text, graphics, images and information, contained on or available through this web site is for general information purposes only. Please see a medical professional if you need help with depression, illness, or have any concerns whatsoever.
WE DO NOT OFFER MEDICAL ADVICE, COURSE OF TREATMENT, DIAGNOSIS OR ANY OTHER OPINION on your conditions or treatment options.SERVICES OR PRODUCTS THAT YOU OBTAIN THROUGH THIS WEB SITE are for information purposes only and not offered as medical or psychological advice, guidance or treatment.
CONSUMER NOTICE: You should assume that From Heartache To Joy has an affiliate relationship and/or another material connection to the providers of goods and services mentioned on this page and may be compensated when you purchase from a provider. You should always perform due diligence before buying goods or services from anyone via the Internet or offline.
REFUND POLICY: Please know that in order to honor the Law Of Energy Exchange, all exchanges need to be fair energetically. We love and honor all of our valued listeners and speakers. We are happy to offer a no questions asked, 30 day Money Back Guarantee to our customers to help them decide if a certain product works for them or not. However, in order to honor our speakers and their hard work we can only offer refund on one package for every customer per 90 days. Multiple refunds by same customer within 90 days will not be accepted. If speaker's offer involves personal sessions, then guarantee will be voided if the session has been availed. Additionally all refund requests should be sent within the 30 day guarantee period. We thank you in advance for respecting the energy exchange.
Copyright © 2016 - Eram Enterprises Inc - All Rights Reserved