WAIT!! Don't miss this EXCITING, one time only offer:
DO YOU LOVE Annett's work?
She has helped many others achieve complete life transformation! YOU can recreate your life and be the person you want to be.
Receiving more money

Finding your love relationship

Health & Energy

Release of trauma

Taking your power back

Release of emotional/ physical pain

Clearing & moving past lifelong blocks

Transforming yourself & live a new life

Emotional trauma healing

Sexual abuse healing
It's time to take your power back and live the life you want!
Just one session with Annett can transform your life to experience a big shift, and to truly experience a new reality, multiple sessions are key. Annett has the ability to see your negative beliefs & fear, how to remove them and coach you through your toughest blocks WHILE doing her incredibly powerful energy clearings.

Trained as a Life Transformed Coach (through Rikka Zimmerman) she can help you to release all that is holding you back from fully living in your power and having the life you want!

All of the investment you make in yourself send a powerful message to the Universe that you are ready for a new life and you put yourself first! The Universe responds by giving back what you put out multiplied!
In this Coaching Package clients receive Twelve 45 minute sessions
Usually after 6 sessions people have reported shifting to a joyful, exquisite life and after 10 sessions people have experienced unparalleled results! You get to have 12 sessions! Imagine how much your life can shift and change with regular doses of high intensity energy working like a laser to blast off your blocks!
But you can also opt for 3 or 6 sessions instead of 12
Act now since you won't see this offer again if you x out of this page.
Exclusively For FHTJ Community at over 50% Off
Choose one of the 3 Options Offered Below

Change your frequency and your reality changes! Clear the belief that life is a struggle, and you will easily attract what you want:
Receiving more money...
Finding your love relationship
Health & Energy
Transform yourself & your life
Move forward
Feel like your true self
Abundance in all areas
Heal trauma of all kind
Get rid of physical issues
Annett's clients report amazing changes in all areas of life. And YOU can too! A session with Annett at Regular price for 45 minutes is $417

Regular price for 12 sessions VIP coaching is $5000. If YOU ACT NOW, you can get it for a huge discount of more than 50% That's AMAZING Value! 12 sessions for $ 2300.

This is not offered anywhere else and you will not see this offer again once you check out.
Do you find yourself not making enough money, not being able to keep money or do you work at a job you hate? It's time to be your true self and get paid to be you! We will clear your abundance blocks & negative beliefs so you can be free to be you and get paid for it!
This will offer will go away soon!
TRANSFORM yourself and LIVE the life you have always dreamed of.
Exclusively For FHTJ Community at over 50% Off
Choose one of the 3 Options Offered Below

Here's what people are saying:
PROGRAMMED SUBCONSCIOUS MIND TO RECEIVE MONEY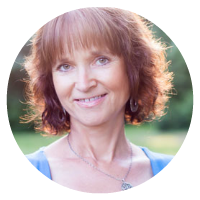 "In one session we cleared negative beliefs related to money, was able to see my money "persona" and cleared the belief that money is unsafe/not able to keep money! Released all struggle around money/success and reprogrammed her subconscious mind to have money come easily! Connected to inner child to release negative beliefs/guilt around self judgement. An energy activation to clear parents negative money beliefs/anxiety. Feeling confident and taking my power back, activated to abundance!!"
~ Donna
RELATIONSHIP WITH MONEY BREAKTHROUGH
"Annett helped me understand my relationship with money and my attitude towards accepting payment for services to my customers. I had several breakthroughs where I was able to release my blocks around opening the flow to receiving abundance. Annett is a gifted healer indeed!"
~ Shamir Ladhani
BUSINESS BLOCKS REMOVED
"The past year I've had some big challenges that have been holding me back in my business that I knew needed addressing but wasn't sure where to start. After one call with Annett, I was able to put these issues behind me and close the door on them forever. I was really impressed with how she was able to get right to the root of my problems so quickly. I would highly recommend contacting her to help you work through your issues."
~ Nat Green
SOUL ALIGNMENT, CONNECTION & SOUL PURPOSE FOUND
"I'm so full of love from our session. You helped me in unexpected ways to let go of things that don't serve me anymore and expand to infinite possibilities! This was not only words but truly went into action in my life! I'm blessed and full of light. Thank you for helping me connect with my true being and alignment with my soul. Now I can move forward into my soul's purpose! Much Love"
~ Katri Levonen
DIVINELY GUIDED WEALTH OF KNOWLEDGE
"I have been attending Annett's group meditations and enjoy being with like minded people, I especially get the most out of the guided meditations she leads for us! I find many answers to my questions for myself while Annett is divinely guided. The wealth of knowledge this lady has and the connections that are made is mind boggling! Thank you and bless you! "
~ Sherri-Anne
ABUNDANCE OF HEALTH - LONG TERM PAIN GONE!
"Annett Schneider recently give me a healing treatment for my neck that was so successful I haven't had recurring pain. This is especially amazing because this is due to an injury that other practitioners have been treating for years! I highly recommend Annett's work and hope that you too will feel whole and happy again as I have."
~ Vicki Starfire
BODY SCAN & CLEARING AMAZINGLY POWERFUL!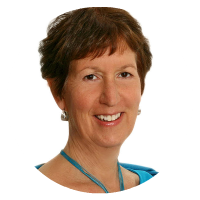 "I can`t get over how powerful my session with Annett was, it was profound. Annett scanned my body and provided clear insight about what was going on with my kidneys, adrenal glands, and related fatigue.
Annett also helped me get to the root energetic cause of some inertia I had been experiencing and cleared those energies.
Annett beautifully facilitated our session in which angelic and other beings came forward with messages, guidance, and activations.
We cleared up some ancient ancestral energies and activated energies of joy and prosperity. Since our session earlier this week, I feel far more centered and grounded, and my energy levels are increasing. I have also had fresh enthusiasm for some projects which are important to me. I highly recommend Annett's energy and healing work to you."
~ Janet Doerr, The Intuitive Nutritionista, Medical Intuitive
ABUNDANCE OF POWER WITH CONFIDENCE
"During the session I learned it's time for me to start being in my power and live my truth as I have been giving away my power most of my life. I was afraid to speak up and express myself. After the session, I am now able to handle difficult people and situations in a more confident, calm way with authority! "
~ Thea Cosma
AMAZING ULTRASOUND RESULTS AFTER HEALING!
"I would like to share great results after a healing session with Annett.
We worked on clearing my emotional blocks connected with the female (mother's) energy as well as physical blocks, which manifested in my body as multiple cysts on my cervix.
Immediately after the session I felt lighter and clearer, but was completely amazed when the next Ultra Sound showed a big improvement in the physical condition of the cervix!
Thank you, Annett, your powerful session helped me a lot in dealing with stubborn limiting energies. I recommend Annett to anyone who would like to deal with old energy blocks. Experience for yourself a healthier body and a flow of positive emotions!"
~ Inna Van Der Velden, Acupuncturist, healer
RECEIVING THE GIFT OF BEING YOUR TRUE SELF
"It is difficult to put into words how Annett has positively impacted my life. When I first saw Annett, I wasn't even certain why I was feeling so blue. Annett was able to pinpoint the issues and, using Psych-K, we reversed the negative beliefs. A few Psych-K sessions & Reiki, I feel like my old self again. Annett offers remarkable skills, knowledge and compassion in helping others."
~ Lisa Francis
Exclusively For FHTJ Community at over 50% Off
Choose one of the 3 Options Offered Below

DISCLAIMER: The information on this site is not intended or implied to be a substitute for professional medical advice, diagnosis or treatment. All content, including text, graphics, images and information, contained on or available through this website is for general information purposes only. Please see a medical professional if you need help with depression, illness, or have any concerns whatsoever.
WE DO NOT OFFER MEDICAL ADVICE, COURSE OF TREATMENT, DIAGNOSIS OR ANY OTHER OPINION on your conditions or treatment options. SERVICES OR PRODUCTS THAT YOU OBTAIN THROUGH THIS WEBSITE are for information purposes only and not offered as medical or psychological advice, guidance or treatment.
CONSUMER NOTICE: You should assume that From Heartache To Joy has an affiliate relationship and/or another material connection to the providers of goods and services mentioned on this page and may be compensated when you purchase from a provider. You should always perform due diligence before buying goods or services from anyone via the Internet or offline.
REFUND POLICY: Please know that in order to honor the Law Of Energy Exchange, all exchanges need to be fair energetically. We love and honor all of our valued listeners and speakers. We are happy to offer a hassle free, 30 day Money Back Guarantee to our customers to help them decide if a certain product works for them or not. However, in order to honor our speakers and their hard work we can only offer refund on one package for every customer per 90 days. Multiple refunds by same customer within 90 days will not be accepted. If speaker's offer involves personal sessions, then guarantee will be voided if the session has been availed. Additionally all refund requests should be sent within the 30 day guarantee period. We thank you in advance for respecting the energy exchange.
Copyright © 2016 - Eram Enterprises Inc - All Rights Reserved