Soul Channel, Akashic Records Teacher and Transformational Healing Guide
Alee Reina Hoffman's Special Offer
A series of powerfully potent energetic clearings and activations to reclaim your Inner Compass and Four Destiny Directions. Actualize your ability to navigate out of any tough time with grace, and to cruise into a life of vitality, success, love and connection.
Experience a massive clearing of the negative and disempowering patterns that have been holding you back
Discover and live your soul missionin a satisfying and abundant way
Become positively magnetic to great opportunities and relationships
Manifest your true desires at lightning speed
When we incarnate into our physical bodies, we do so with an energetic Inner Compass, fully activated to guide us to the perfect life experiences for our soul's journey. This Inner Compass is designed to be felt through our authentic desires and instincts. It also is directed through the energetic flow of our Four Destiny Directions. These Directions dictate the experience of the four main links in our reality: the connections to Self, Community, Mission and Spirit. When properly aligned, we can successfully Soul Navigate throughout our life.

However, many of us have been born into a culture or environment where we are indoctrinated into believing we cannot trust our own intuition, creativity or desires. Little by little, we stop utilizing our Inner Compass and cease feeling empowered in the areas that constitute our Destiny Directions. We unconsciously mute or even totally turn off this precious gift and birthright.

When you are not Soul Navigating, you typically experience:
A life that feels like it just "happening" to you as a random series of events that cannot be chosen or controlled
Chronic confusion or regret around your decisions and choices
Physical ailments and discomfort as well as a lack of understanding as to what your body is asking for.
Emotional instability; mood swings, tension, depression and anxiety.
Lackluster, draining relationships void of love, comfort, support, and excitement
Insecurity and a fear of being visible in the world
Being underutilized or over-worked at your job and a daily routine that feels dull or stressful
Money drama! Never enough, only able to receive money through much tussle and hardship, fear it will be gone after this, ability to have money or time but not both...
Feeling disconnected from support including Divine Guidance and your own intuition.
However, once you consciously begin Soul Navigating again, here's what begins happening:
The igniting of physical vibrancy and vitality – with a healthy appetite for all of life's pleasures. You easily recognize your body's physical ques and respond with love instead of fear.
A happy, relaxed and stable emotional state, with the ability to welcome the full scale of life's emotions.
The resolution of disempowering patterns from your soul lineage and a transformed relationship to your family
The release of struggle and strife with unshakeable confidence and success
A satisfying and joyful daily lifestyle. You enjoy purpose and prosperity with your work while enjoying time for play, too.
A secure and empowering relationship to receiving money
You are proud of your contribution to the world. You feel confident being showing and being seen for the special soul you are.
You have great connections with the people in your life. You have called in the ideal partner, friends, colleagues and clients. You even feel surrounded by love, kindness and understanding by the general public on a regular basis.
A powerful spiritual practice with the ability to easily recognize and lift unhealthy patterns in your environment while receiving guidance and message from the Spirit world.
Alee developed The Soul Navigation Map in tandem with the Spirit and Akashic realm after hundreds of private and group live sessions, known world-wide as Soul Board Meetings, where she discovered the comprehensive approach of realigning the energy of The Four Destiny Directions. This resulted in truly transformational outcomes. By living from their Soul Navigation Map once again, people could take back their lives. Challenges that had felt insurmountable became insightful lessons that were quickly cleared from their environment and replaced with joy. Relationships that had long been yearned for showed up in record time. Prosperity began to flow in with ease and integrity.

Using her abilities as a psychic, Soul Channel and Akashic Records teacher, Alee Reina Hoffman is renowned for tuning into the collective energy field of the exact group of people- whether it's one person or thousands, people who will be listening live or in the future- that will be receiving and listening to a specific activation, and creating the perfect experience for everyone involved. Powerful frequencies come through her recordings in the form of intentionally spoken words, sound healings and non-audible energy.

Alee has worked with the energetic field of all potential listeners for every recording on the Soul Navigation Map. She is thrilled to be sending out the activations to everyone who contributed energetically to this program and hearing about their fantastic results!

No matter your current circumstances, a fulfilling life of freedom, love, prosperity and rapid manifestation is yours to claim when you choose to Soul Navigate your life.
"I can honestly say I have never had a more powerful healing session as far as healing an old, deep and long forgotten wound is concerned!"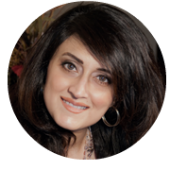 "Due to the nature of my work I am blessed to come across and work with some amazing energy healers from around the world. Energy work has changed my life and I am used to feeling energy "shifts" But when I worked with Alee Hoffman, I was totally unprepared for the power of the session. I can honestly say I have never had a more powerful healing session as far as healing an old, deep and long forgotten wound is concerned! It was as if the energy grabbed the buried painful emotion and forced it up and I found myself sobbing on the phone. Within moments it passed and I felt a great sense of peace and calm. Alee Hoffman is definitely some one you want to work with....and I strongly suspect that her gift will grow stronger with time."
~ Eram Saeed, From Heartache to Joy
"I'm now able to stand more fully in my own power!"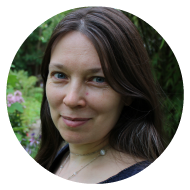 "Before my session with Alee, I felt drained from an intense work project, was getting close to burnout, and, had picked up a lot of grief from around me. During the session, Alee worked to clear the grief I had picked up, as well as my own uncleared grief which had been drawing it in. In addition, as well as helping me connect back into the flow of my own energy using a strong golden current of warm and bubbly energy, she cleared old patterns in the way of me creating and holding optimal boundaries in both my personal and professional life, so that I no longer waver like I did when it comes to standing in my own power in certain family and work situations - something I know is a key part to long term thriving. And, what's best is that her energy feels so at home to me, that I won't go a month with connecting in with her and her clearing, healing, or, activations in one way or another. Thank you, Alee - it's a pleasure to be on the planet with you at this time!!!"
~ Cristina Bevir
The Soul Navigation Map is delivered in 6 Modules
All modules include an MP3 recording
Activate Your Inner Compass content
The Destiny Direction of Self

Includes live Q+A call plus recording

The Destiny Direction of Community

Includes live Q+A call plus recording

The Destiny Direction of Mission

Includes live Q+A call plus recording

The Destiny Direction of Spirit
Soul Navigation
BONUS MP3s The Soul Board Meeting Sessions
Love
Prosperity
Purpose
Manifestation
Introductory offer sold out
ORDER PACKAGE A
Discount: 93% Off
Total Package Value $1767
From Heartache to Joy Introductory Offer $127
Offer Expired
ORDER PACKAGE B
(Includes 30 mins Session)


Discount: 90% Off
Total Package Value $2017
From Heartache to Joy
Introductory
 Offer
$197
Offer Expired
Activate your Inner Compass
When we are not in tune with our Inner Compass we are out of synch with the flow of Life. If you've been feeling unsure about where your future is headed or feel shaky and confused when making decisions, this activation is critical. In this recording, you will be re-connected with the loving wisdom, healing and guidance of energy of the Earth and the heavenly and galactic realms above. Together they will fuse their healing energies within your physical and energetic bodies to re-activate your Inner Compass. This will result in a deeply enhanced intuition, clarity around your desires and a strong sense of purpose and direction in your life. Beautiful synchronicities will begin to flow into your life. You will feel solid in your decisions and enjoy the inner peace that comes from being connected to your guidance system once again.
The Destiny Direction of Self
This Direction pertains to our physical and emotional health and the way we experience our own company. It is the journey of being in your body and mind. It is about riding the wave of emotions as we experience our reality and interpret the world around us and within us. The Direction of Self informs our self-esteem, and our connection to our personal needs, desires, and self-care practices.

When not directing the energetic flow of Self, we struggle physically and emotionally, unable to fully receive the good things in our life. We often lack confidence in our own abilities and feel nervous and vulnerable.

With this activation you will re-wire the Self Direction to flow towards your true destiny. This experience will include finally unfurling the path of your heart and energetically walking upon it for the first time with your guardian angels. Another powerful part of this activation will be the release of any cording between you and your mother in this or any lifetime. As you receive your mother's blessings and harmonize your relationship with her, you will be free to go your own way.

With the realignment of Self, you can expect a major boost in self-empowerment and the motivation to follow your own dreams. You have a larger, more charismatic presence and will share more of your authentic self with the world. You will have a deeper connection to your body and emotions and comfortable receiving TLC for your physical, emotional and energetic being.
"She immediately pin-pointed and cleared the blocks with incredible accuracy… I am regaining my voice, and finding unconditional love and acceptance for myself in a way that I was never able to achieve- not even after years of therapy."
"I was introduced to Alee and her work under the most random, serendipitous circumstances. I was only told she was a "Psychic" but came into my experience with no preconceived ideas about what kind of work she does, no knowledge of her spiritual channeling or Akashic record readings, or of the the profound experience that was in store.
Before the session, I had been complaining about feeling like I had lost a part of myself, and that I didn't know how or when, but I wanted to get back to being "me". Alee was immediately able to locate the source of my "spiritual block"(repressed feelings from an earlier abortion) and even open up and move energy into the area in my body that was holding onto my pain- my uterus. During the session, I felt intense sensations- overwhelming feelings of sadness, and joy, love and relief; and also physical sensations- an "opening" and a buzz of energy in my uterus, and a lightening in my chest. After the session I continued to have these feelings- I remember noticing that it was easier to breathe, and having little cramps around my ovaries, like something was awakening again inside of me. It was beautiful. Perhaps even more curiously, I felt a strange new sense of peace and purpose, one that felt familiar, and new at the same time. Perhaps the best thing I can compare it to is having a back adjustment- after my session with Alee, I felt a new sense of my body and spirit being in alignment.
I returned to Alee for help a second time when I felt like was in a holding pattern-trying to grow, but feeling like i was stuck on a hamster wheel of sorts. And again, she was able to pin point not only the physical manifestation of my issue, but also recalled events from my past (with great acuity) that had triggered these blocks. Just like before, I experienced a change in my body ( a cough in my chest as my body and spirit were reconnecting, and a buzz and lightness that felt like renewed circulation), and more importantly- I have experienced a profound and lasting change in my spiritual energy- feeling more open to giving and receiving love from those around me. The best part about working with Alee is that you continue to grow and learn from these experiences for weeks after the actual readings. In the days after the readings, I always feel like the universe is laying gifts out before me- in the form of lessons or experiences, or sometimes even actual gifts- and I feel a strong connection to my spiritual guides.
With Alee's help, I have been able to tap into a sense of peace that I have never known before. I am regaining my voice, and finding unconditional love and acceptance for myself in a way that I was never able to achieve- not even after years of therapy. I seek help from her when I feel stuck in my personal journey. Her work helps to illuminate, and guide but most importantly heal. I would recommend her to anybody- but especially for those already experiencing an awakening, that are open and ready to receive such an wonderful gift." ~ Nicole, Austin, TX
The Destiny Direction of Community
This Direction includes all the relationships that mirror the relationship to Self; the characters we've invited to play out the story we currently see as possible for our reality. This includes the inner circle of folks we connect with frequently; friends, house-mates, partners, colleagues, family and even pets. It also includes our outer circle of classmates, social media connections, more distant friends and family, people in the general public, future partners, clients and friends and public figures that we admire.

When we are not clearly guiding the Direction of Community we are apt to find complicated or stale relationships in our midst. We hold on to connections that aren't nourishing us while missing out on the loving partners, appreciative colleagues and fun friendships we actually want. We get bogged down with social drama that distracts us from our true purpose.

During this activation, you will guide yourself into the inspiring, awesome network that is in your destiny. You will receive a higher perspective of your entire global community- from the house you live in to the places in the world you are meant to visit. Alee and the non-physical team will facilitate a massive clearing of dense energy in both the physical and virtual places you connect with others so that you can flow freely to the right people, places and social events for your highest good. You will also have the opportunity to make peace with relationships of the past, activate love and support in the present, and call forth the dream partnerships that are waiting for you in the future!
I met the business collaborators I had been seeking within 24 hours
"Alee Hoffman is an incredible healer. I have been looking for business partners to get my dream business off the ground for a very long time. After participating in a Soul Board Meeting group call and focusing on manifesting soulful, supportive relationships, I was approached by two different potential work partners. Both are offering the support and creativity I have been seeking, and both of these opportunities came to be within 24 hours of participating in Alee's teleconference. I would highly recommend any of Alee Hoffman's services to those who are wishing for soulful, supportive, harmonious relationships, whether they be personal or business related."~ Sarah, Philadelphia
The Destiny Direction of Mission
This Direction creates clarity around the question- Why did you incarnate at this time, as this personality, with these specific circumstances? Our mission can often be found within our greatest successes, deepest challenges and most authentic desires. Within this Direction we discover and claim our soulful purpose, while manifesting a daily lifestyle that provides a vehicle to express it.

When not being directed by Mission, we feel bored and stagnant. Struggle and challenges can seem perpetual without a purpose. We may be overwhelmed with school or work and feel downright stumped as to how to have a career that provides the opportunity to make solid money and a solid impact.

In this activation, you will experience an invigorating "shake-off" of any worry or frustration you have held about whether this lifetime will grant you the tools to live out your purpose. You will also release the past-life stories of martyrdom when it came to expressing truth and sharing your purpose.These clearings will open the gates to the new and exciting opportunities ready for you in this lifetime. During the activation you will also receive a special animal totem to work with.

This Mission realignment enables you to consciously own your desires and special talents. You have clarity around how you wish to share your gifts with the world and the sort of living situation you will require for that. You will have the inner strength to cease adapting to the status quo around you and start creating innovation in your life. You will set a new tone.
Alee helped me clear the energetic stories that were invisibly and unconsciously controlling my life.
"Alee is an inspiring and incredibly gifted medium and soul channel, and I say this with an immense amount of gratitude for how her gift has changed my life. I had no idea how much my life was going to take shape before working with her. I knew I had unique gifts and a soul purpose, but I didn't quite understand the depths of what that meant. I believed life to be hard and that struggle was necessary to my success. I had all these ideas about life and my personal story in it. When I began working with her, the years of healing work that I had been striving toward began to pull through with momentum. Alee helped me clear through the stories that were invisibly and unconsciously controlling my life. Patterns that I thought were impossible to clear now became my greatest soul awakening. I had been playing small for so long I didn't see the possibilities. In a very short period of working with Alee, I have awakened to my life purpose with such a deep connection to the Absolute Truth of my Being. I moved forward each day with Possibility, with the Love of sharing my Soul and with the knowing that I am destined and designed for Greatness."~ Nee'nah, Musician and Healer, Los Angeles
The Destiny Direction of Spirit
This Direction creates our flow with Divinity. It is our connection to the soul, intangible essence and miracles. It is how we communicate to the unwavering support and the unconditional love that is available to call on through our own free will. This Divine support can come to us in many forms, experiences and vehicles. We learn the ways that we most easily and successfully access Spirit as we consciously choose to begin a conscious and consistent practice to do so.

When out of alignment with our Destiny Direction of Spirit, we feel energetically blocked. We miss out on the interesting patterns, awesome synchronicities and true miracles happening around us on a daily basis. We can lack compassion, empathy and forgiveness for ourself and others. It is difficult to move last the physical loss of loved ones as we are unsure as to how to carry on a connection. We feel we cannot access a connection to the other plans of consciousness without someone else doing so on our behalf. We feel lonely. There is a sense of unspoken grief for a connection we cannot name or find.

In this incredibly relaxing activation, you will make contact with the Spiritual realm that guided the Soul Navigation Map, and sends you love and support on a daily basis. Alee and the non-physical team will also clear any intuitive blockages.

A very powerful part of this activation will include you activating the experience of sensing Spirit through your physical body, clearing the feelings of disconnect or lack of intuition in the past with the addition of Emotional Freedom Technique. This physical and energetic opening will give way to a deeply profound meeting with your own soul.
"I saw new doors open, filled with experiences I had been hoping to manifest for a long time."
"Working with her was immediately comfortable and I was able to uncover areas of my spirit that needed more exploration and healing. I felt safe to unlock parts of myself that had previously been closed. After my first Soul Board Meeting with Alee, I felt things in my life begin to shift rapidly. I saw new doors open, filled with experiences I had been hoping to manifest for a long time. I would recommend this to anyone who is looking for a new perspective and for something deeper."~ Rhea V., Yoga Teacher and Marketing/Events Manager, Chicago, IL
Soul Navigation: Integration
This jubilant and joyful activation will create a space for all of the powerful clearing, healing and realization from the previous MP3s to gracefully integrate into your physical and energetic body. The guides in this activation treat this as a playful celebration for all the work you have done in The Soul Navigation Map. You will also remove any lingering fear or disappointment in the body and replace it with space, trust and joy.

Once again you will also experience the healing and guidance of Gaia, the energy of this planet, co-mingled with the celestial, cosmic and Akashic realms for a completion activation of your newly re-instated Inner Compass. Your ultimate destiny is part of you once again.
Working with Alee has skyrocketed my healing and sense of peace within my life and body.
"I was drawn to Alee's mix of intuitive and healing modalities and they, in combination with her coaching and ability to create an awesome space of support and compassion, have been so much more beneficial that I could have even expected. It has literally been the highlight of my week since my first session with her and I have looked forward to our sessions together more and more each time.
My sessions with Alee have been the pinnacle of this time of healing in my life and I have experienced shifts in my body (I've had a lot of energy work done but never actually felt changes in my body during, like I had with Alee), thought processes, revelations and realizations, emotional well-being, spirituality/connection with myself, and just in my life overall. Working with Alee has skyrocketed my healing and sense of peace within my life and body. Ever since the first session, she has brought up things in my life that no one would have ever known and they have helped to aid my healing and bring me so much peace. I also had so much fun and laughter during the sessions as well!
The changes I have experienced are not even just well-worth the money I spent, they far outweigh and don't even compare to the energy exchange that I gave Alee. This has been the "thickest" healing I've had mixed with the best and most valuable intuitive experiences I've had. Working with Alee has definitely changed my life and sent me on a new, lighter, and more empowered trajectory in life and I am so incredibly grateful for it."~ Emily, Teacher, St. Louis
Four Live 45 Minute Coaching Sessions
These fun, inspiring and lively group calls are the perfect partner for The Soul Navigation Map. Alee will use coaching, education and energetic channeling to bring you to a new depth of focus and momentum in your progress. She will also take live questions about the Soul Navigation process and offering laser-focused coaching and clearings for callers. Each call will focus on a different Destiny Direction. You will receive recordings of the calls within 24 hours.
It was like she was speaking directly to me and seeing what I was seeing!
"I just love Alee's work! She brings such heart and beautiful energy to everything she does. Her transmissions are powerful, holistic and effective. Even though these are group calls, it was like she was speaking directly to me and seeing what I was seeing! I feel like every call I'm on with her, it ramps up another notch - love it! Can't wait to see what is going to happen next"~ Kris, Holistic Coach, Australia
BONUS MP3s "The Soul Board Meeting Sessions"
…Welcome to the most rockin', funny and supernatural board meeting on the planet!

A Soul Board Meeting is Alee's signature healing session; a powerful channeled meeting with your "non-physical team" of ancestors, guides, and past lives. With your team's guidance, Alee also utilizes energetic healing, the Akashic Records and intuitive coaching.

She has taken this live private and group offering and opened it up into an exciting, fun and accessible recorded experience. An amazing story and collective healing will unfold, with you the listener as the main character. Each listener will receive the most powerful energetic healing and deepest insight available for them in that moment.

There are no coincidences. The group drawn to a particular a Meeting will always have common thread in their current healing and transformation process.

During a typical Soul Board Meeting, Alee invites non-physical team members of each attendee to come forward and join the Meeting. In the case of these special recordings, Alee invited the non-physical team members that wished to support this specific group of Soul Navigation Map listeners. These awesomely effective recordings could be a package on their own, but Alee decided to add them on as a truly special bonus.

These four Meetings will focus on hot-button issues like sex, financial debt, courage and forgiveness. Expect to leave each Meeting feeling refreshed, connected, open and free.
Soul Board Meeting on Romance
This is THE Soul Board Meeting if you want to release past heartbreak and attract a fun, sexy, romantic and spiritually connected lover. Have you been feeling invisible to romantic prospects? Has it been so long since you've been on a date that idea is nearly surreal? Are you frustrated or embarrassed because you are not over relationships from years past, or are still pining for an ex that treated you poorly? Time doesn't heal all wounds but acknowledging them, finally clearing them out and making space for your new desires does!

In this Soul Board Meeting you will meet four of your non-physical team members. They include two masculine, protective guides who will over-see the clearing and releasing of heartbreak and old relationships in your body and energy so that you don't keep having those negative feelings or fear of sharing your true feelings with a partner. Also there are two angelic feminine guides there to open your heart and act as messengers; there to send out your wishes and call in your new love-life. You will also receive a powerful upgrade to your communication skills and magnetism- the part of your field that will pull in everything that will make you happy; including love AND prosperity!
I felt a huge shift and literally met my new deeply giving and awesome boyfriend the next night!
"Before the Soul Board Meeting I struggled with feeling comfortable around men. I would share intimacy with a man every once in a while just to not feel totally alone but I had never had a true partner to love and cherish me. During the session I was able to release the long-ago ex with whom Iinitiated the cycle of feeling scared to receive or commit, and I also cleared the soul contracts I had to engaging with men in that manner. I alsoreleased the semi-unconscious shame I was holding in my sexual center about sharing physical intimacy with men without the love and safe vulnerability I truly wanted. I felt a huge shift and literally met my new deeply giving and awesome boyfriend the next night!"~ Krista, Long Island, NY
Soul Board Meeting on Money and Prosperity
Since we magnetize the ability for prosperity and money to find us when we expand our capacity for love and sensuality, this was the perfect next Soul Board Meeting to have! Do you feel anxiety or dread when the subject of money comes up? In this Meeting you will discover the part of you that is already total open, happy and comfortable around money and expand to completely fill your body. Also joining in the Meeting is the Goddess Lakshmi, and literal consciousness of Money and Planetary Resources. Next, literally thousands of non-physical team members will step in to facilitate a massive clearing of debt contracts in our current life, past lives and in the future generations to come. This is a super empowering Meeting you won't want to miss if debt and spending more than you have is a legacy in your family.
Money, new resources for my family and a new car… all in two days since the call.
"I wanted to tell you that the night I listened to the class I had been having some pretty hard days, in shock and sorrow of some events with my mother's dementia, pretty much frozen up with sadness.
That night I decided to listen to the call for me, for myself, as I felt powerless to do much for my mom except send her wishes to find some peace and happiness.
The idea you discussed on the call of not waiting for permission to alter my environment was the key to give me some energy to do some clear thinking.
I decided to list a room in my house on air bnb, and in 14 hours I had booked people from Spain, Italy, Germany, Korea, and England, to the tune of 1200 dollars each. Of course I now have many lucrative projects happening and I see how I had not before done this for myself to the extent that I now realize I can.I feel I have a new career as the hostess with the mostest!
In the same time frame, my mom was able to move to a better living situation for her care, and my son told me he been cured (by his own efforts probably) of a cancer tumor on his spine. (I did my lay hands on him, as Alee told me I might have healing in my hands!) And I also manifested my first car! All in the two days since the call.
Thank you for the generous help and sending out the love and direction."~ K. T. ,Chicago, IL
Soul Board Meeting on Career, Purpose and Courage
Have you been feeling bored, stagnant and frustrated with your life? Are you stuck in that perpetual rut? Do you dream of having an exciting, purposeful career but lack the courage and commitment to follow through…or even the knowledge of how to follow through? In this insightful Board Meeting you will connect with the part of you that has been judged as lazy or apathetic and lovingly witness and release the underlying depression connected to the resistance. You will expand your field, connecting with all who will benefit from you living your dreams and purpose. Next comes a hilarious "Courage Booster" to move you forward! Expect to leave this Meeting with a delicious blend of clarity, strength, motivation and a peaceful allowing of all the good that is coming your way.
The ensuing days after the group session was filled with numerous manifestations
"When tuning in for Alee's online healing session, I admit I was initially a bit skeptical of the potency of energy work being done over the phone but there was simply an undeniable and powerful shift right away. As she started to channel sounds from the ether, I was blown away by the intonation that carved its way across the internet and spread itself out to heal various individuals all across the country. This ehoic energy blast sent a sound wave rippling through my being and opened the seal of my heart, casting my arms behind me. The insuing days were filled with numerous manifestations relating to the energy work and its particular intention. I look forward to continuing to work with with Alee in various forms for continuing the process of awakening and activating our soul's missions. Thank you!"~ Chris, San Francisco, CA
Soul Board Meeting for Manifesting: Forgiveness and Gratitude
In order to manifest more of what we wish for ourselves and the world into our reality, we must hold the frequency of gratitude for what has already shown up. In order to be a clear and authentic channel of gratitude, we need to have authentically forgiven the hurts of our past.

In this Soul Board Meeting, we will release any past hurts, resentments and betrayals where they have been energetically lodged in our back body. We will also meet several animal totem members of the Meeting who will help us to stay present and focused on what we can manifest now. This meeting will help you to fall in love with your life and the way in which every element of it is here to support you and your dreams.
"You'll leave feeling unburdened and enlightened"
"If I had to sum up my experience with Alee in one word it would be: Revelation. From the moment we started, my soul was humming with activity and then the magic began; though trust this is no parlor trick- Alee is the real deal. From the first moment, it was as though she knew me, could see right through me and any and all facades. She brought insight and closure to some topics I knew were unresolved and still more, shined a light on those others that had roots in dark places. Without her guidance I do not know how I would ever have been able to recognize and disentangle my chi. Through her I gained insight, clarity and resolution on people and situations that had long left me unsettled and imbalanced. Her aura is one of easy familiarity and affinity. You'll leave feeling unburdened and enlightened. I recommend Alee for anyone looking seeking epiphany and growth."~ Christina S- Executive Assistant, Chicago
"Clears blockages, pain and residue and supports the person to rebuild new patters that are healthier and more supportive"
"I see Alee as a Spiritual Godmother for all those she works with. Her respect and compassion for a soul's journey runs deep, making her sessions incredibly transformative and healing. The info she shares from the Akashic Records not only helps to clear blockage, pain, and residue from one's body and psyche, but supports the person to rebuild new patterns that are healthier and more supportive to that person's unique path. My sessions with Alee leave me feeling freer and in the flow with life, yet centered and secure. I'm grateful to have access to such good medicine."~ Celeste, Massage Therapist, HI
New Years Eve Soul Board Meeting Experience
Complete 2015 with a powerful New Year's Eve Soul Board Meeting Group Experience.
…Welcome to the most rockin', funny and supernatural board meeting on the planet!

A Soul Board Meeting is Alee's signature healing session; a powerful channeled meeting with your "non-physical team" of ancestors, guides, and past lives. With your team's guidance, Alee also utilizes energetic healing, the Akashic Records and intuitive coaching.

She has taken this live private and group offering and opened it up into an exciting, fun and accessible recorded experience. An amazing story and collective healing will unfold, with you the listener as the main character. Each listener will receive the most powerful energetic healing and deepest insight available for them in that moment.

There are no coincidences. The group drawn to a particular a Meeting will always have common thread in their current healing and transformation process.

On December 30th Alee will facilitate a bonus Soul Board Meeting to complete 2015 with live callers. It will include group and individual processes and a powerful activation for the best new year yet!
Total Package Value $1767
From Heartache to Joy Special Offer $127
*** 93% Saving ***
Includes everything in Package A Plus
Private 30 Minute Soul Board Meeting Session with Alee
In your one-on-one recorded sessions, you'll find out why private Soul Board Meeting sessions are so highly coveted! Alee will swiftly and powerfully translate the soul messages in your energetic field and physical body as well as introduce you to the non-physical team wanting to connect with you that day. You will also experience the powerful energy work Alee is known for, which often include sound healing and beautiful songs from your non-physical team.

Alee will engage with you throughout the session and you are welcome to bring questions or a theme for the session as well. You can expect powerful clearing work, major revelations about the patterns and stories that have held you back, the inspiration, motivation and all-around boost you've needed for the next level of your personal success, and a lot of fun, too. "
" I have gone to Alee for readings for over one year and I can honestly say I have found her sessions totally accurate. In addition to that I have had delightfully entertaining sessions where spirit friends from this and former have entertained us both while giving insight to what lies ahead.
In one session I had a bucket of tears poured over me to heal the wound left by a lover killed in a motorcycle accident. We've had the experience of going through old things of my and my parents' past loaded up and tossed down to Gaia for recycling.On one occasion there were trantums of an X who cannot let go, I have even had a papal experience! Gaia at one time showed herself as a gypsy mixing herbs to spice up my life which had become quite mundane.
Alee has always been available to me whenever a crisis arises and as a dynamic clairvoyant she is able to get me back on the right path. Her predictions have been positive and have come true. I'm looking forward to the latest."~ Valerie, New York
"Her work has helped to make me into the person I am today."
"During my session with Alee I was able to open up about current and past situations in my life. It was very natural and comfortable speaking with her even though she is one of the first people who knows a large part of my history. Every session I have had with her I have felt guidance, relief and total refreshment. I have also been release my long history of panic and anxiety attacks. Recently, her guidance has led me to be able to cope with an end of an 8 year relationship, and enter the new happier relationship we saw was coming to me during a session! I am finding balance in all of my new life situations and building upon my confidence. Without a doubt, I would recommend Alee Reina Hoffman. Her work has helped to make me into the person I am today."~ Sarah , School Administrator, Chicago
Introductory offer sold out
Total Package Value $2017
From Heartache to Joy Special Offer $197
*** 90% Saving ***

"Alee Hoffman is hands down the greatest intuitivehealer who I know. And, I've gotta phone book full of 'em.
Normally, my energetic walls are high and thick, making it a challenge to get through to the real "meat and potatoes" of the matter. Alee, however,can see right to the heart of what it is I came to her for. Her uplifting and lighthearted personality makes it easy to tread the waters of vulnerability.
She gives you the tough-love truth in a way that feels safe to hear.
I have come to her over and over again during my most troubled times. What she sends me home with is always priceless. Pieces that I carry with me even to this day.Let her heal you. Whatever the case may be."~ Carly, Stylist and Consultant, Chicago, IL
About Alee Reina Hoffman: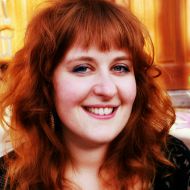 Alee Reina Hoffman, AADP is a Soul Channel and Akashic Records Teacher who has spent the last decade professionally supporting clients world-wide to reclaim the story of their life and call in the vibrant health, authentic joy and deeply loving, connective relationships that are their birthright. Born on Valentine's Day, Alee is here to be a walking, talking Valentine to anyone who crosses her path.
From a family of musicians and artists, Alee was fascinated by the stories of the soul from a young age and got an unusually young start as a music journalist and television panelist in her teens. During this time, half of her immediate family was diagnosed with cancer and she became passionate about the healthcare system and getting to the energetic root of physical illness. By her early 20s she was a successful health coach and energy healer. In 2011, Alee experienced a powerful awakening experience and attunement from a group of galactic beings that re-activated the channeling abilities she had tried to shrug off as a child.
This created the foundation for the work Alee is now most widely renowned for: her electrifying and transformative Soul Board Meetings. Using her channeling and psychic abilities, intuitive coaching and the Akashic Records, Alee translates the energetic field around and within your body. You will be introduced to the "non-physical" team here to join the Board Meeting. This team includes your guides, teachers, ancestors and past lives that are within this field, here to love you and support your success. This work is also very successful for those who are non-verbal, such as infants, animals and those on the autism spectrum. You can expect deep insight, major clearings, potent energetic activations and at least a few laughs.
Introductory offer sold out
ORDER PACKAGE A
Discount: 93% Off
Total Package Value $1767
From Heartache to Joy Introductory Offer $127
Offer Expired
ORDER PACKAGE B
(Includes 30 mins Session)


Discount: 90% Off
Total Package Value $2017
From Heartache to Joy
Introductory
 Offer
$197
Offer Expired
DISCLAIMER: The information on this site is not intended or implied to be a substitute for professional medical advice, diagnosis or treatment. All content, including text, graphics, images and information, contained on or available through this web site is for general information purposes only. Please see a medical professional if you need help with depression, illness, or have any concerns whatsoever.
WE DO NOT OFFER MEDICAL ADVICE, COURSE OF TREATMENT, DIAGNOSIS OR ANY OTHER OPINION on your conditions or treatment options.SERVICES OR PRODUCTS THAT YOU OBTAIN THROUGH THIS WEB SITE are for information purposes only and not offered as medical or psychological advice, guidance or treatment.
CONSUMER NOTICE: You should assume that From Heartache To Joy has an affiliate relationship and/or another material connection to the providers of goods and services mentioned on this page and may be compensated when you purchase from a provider. You should always perform due diligence before buying goods or services from anyone via the Internet or offline.
REFUND POLICY: Please know that in order to honor the Law Of Energy Exchange, all exchanges need to be fair energetically. We love and honor all of our valued listeners and speakers. We are happy to offer a no questions asked, 30 day Money Back Guarantee to our customers to help them decide if a certain product works for them or not. However, in order to honor our speakers and their hard work we can only offer refund on one package for every customer per 90 days. Multiple refunds by same customer within 90 days will not be accepted. If speaker's offer involves personal sessions, then guarantee will be voided if the session has been availed. Additionally all refund requests should be sent within the 30 day guarantee period. We thank you in advance for respecting the energy exchange.
Copyright © 2016 - Eram Enterprises Inc - All Rights Reserved