Denise McNab's Special Offer Download Page
Note: Please ensure all digital files are downloaded to your personal system within 30 days of purchase. FHTJ is not responsible for storing files indefinitely. We will keep deleting them from our server periodically. Hence it is the responsibility of the customer to save the files as soon as possible. However, if you lose the files or do not download before they expire please write to support@fromhertachetojoy.com and the files will be sent to you for a charge of $20 per download page.
Downloading an MP3 File to a PC
To download an MP3 file to your PC, right-click on the "Download" button of the MP3 file and select "Save Target As" if you are using Internet Explorer or "Save Link As" if you are using Firefox. Next, navigate to the directory where you want the file to be saved. Once the download is complete, you can open the file to play it or transfer it to your MP3 player.
Playing MP3 Files on a Windows System
To play your downloaded MP3 file, open it in Windows Media Player, Real Player or any other music player.
Downloading an MP3 File to a Mac
To download an MP3 file to your Macintosh computer, control-click on the "Download" button of the MP3 file and select "Save this link as." Select the directory where you want the file to be saved. Once the file is downloaded, open the MP3 file in your favorite music player or transfer it to your iPod or other MP3 player.
Healing through Pure Love Infusion
Experience the miracle of healing through Pure Love Infusion. Fill up and overflow with love, and attract more love into your life! You will feel lighter, freer and more joyful as you create the life of your dreams! Listen to these powerful tracks and make dramatic shifts in your life in just minutes a day!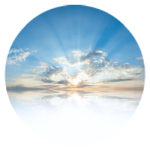 Item 1 - 21 Day Remote Healing
Experience life like you never thought possible! Through this 21 day healing, you be able to create a magnificent life!
You will deep release at the cellular level to get rewired to attract joy, happiness, and pure love into your life. The beauty of 21 days is the releasing is done in layers. Today you might be ready to release something that happened 2 years ago, but you are not ready to release something that happened when you were 2 years old. It's just too deep, but you might be ready after 7 days.
We will be healing and releasing every day. We will be working with the Divine Light which knows exactly what needs to be released. Energy balls will be created for the group each day to align their energy with their goals and desires. When this energy ball comes back down, after all the connections have been made, I wrap my aura around each person. For 21 days, momentum builds as you receive this energy each consecutive day. This is high frequency energy that you are going to receive every day.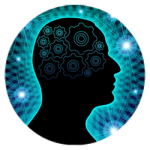 Item 2 - Pure Love Infusion Releasing Trauma and Upset at the Cellular Level
Format: Downloadable MP3
Take charge of your life and your emotions! Listen to this audio when you are feeling down, off, angry or any of the lower vibrations Pure Love Infusion will help you transform any situation. Bad meeting with the boss? Grumpy co workers? Nasty confrontation with a family member? If something comes up, do the releasing process. Let go and let love in the moment.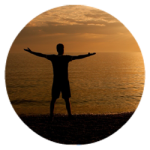 Item 3 - Geyser of Love – Connecting with the Ever Presence of Love
Format: Downloadable MP3
This guided journey releases through the chakras and opens you up to experience the life force energy flowing through you. The focus is on opening you to receive the love that you are and the love that is all around you so you can create the life of your dreams! Deep releasing and clearing as you receive this gift of Pure Love Infusion. Connect to that love and you will never feel lonely again because we are not alone.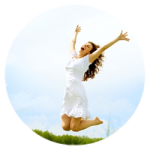 Item 4 - Healing Weight Issues – Powerful Process to Drop 5 Pounds
Format: Downloadable MP3
Your secret tool to releasing those last few unwanted pounds in a hurry for a special occasion. Release limiting beliefs, guilt, and feelings of unworthiness. Release fear and let go of using weight to feel safe. The real reason 85% or more of people put weight they've lost back on is in their energy. You've got to align your energy with living a joyful life at your ideal weight! Weight release activation aligns you with being 5 pounds lighter. Repeat this process over and over for best results.
Item 5 - Receiving Support and Love
Format: Downloadable MP3
Let go of anywhere you feel unworthy, underserving, unloved, and unsupported. You have support coming to you from people you don't know yet, from guides and others. Are you aware of the opportunities? Are you open to receiving support? Do this daily practice and see what opportunities show up for you!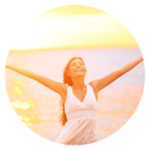 Item 6 - Gaining Clarity over Purpose
Format: Downloadable MP3
Remove doubts and fears, while stopping self-sabotage and dissolving old limiting patterns and judgments. Learn how to reclaim your power so you can open possibilities and align with your greatness to confidently step into your best life.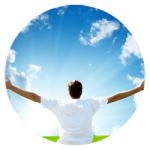 Item 7 - Lavish Abundance
Format: Downloadable MP3
Do you want to be a magnet for abundance? The secret to becoming a powerful attractor of abundance lies in having a pristine energy field. Clear out all the old programming and beliefs systems that are blocking your unlimited abundance! Release blocks and align with opulent, lavish abundance.
You Also get these Short and Powerful Bonuses!
This bonus program is designed to give you faster, bigger shifts in how you feel and what you attract into your life! They are quick and easy ways to control your chaotic energy to experience peace, joy and love in your daily life! These make up your daily practice, and tracks are interchangeable.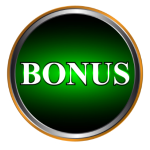 Love Start Your Day with Pure Love Infusion
Format – Downloadable MP3
Feel immersed in the highest, purest vibration of love. Starting your day with this high frequency energetic blast will help keep your vibration high all day. When you are in this high frequency of Pure Love, you begin attracting love – loving people, loving relationships and loving situations.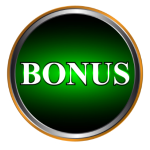 Format – Downloadable MP3
Most often when we don't want something we keep focusing on it and we attract more of it into your life. Hit the energetic delete button and get those unwanted situations out of your life. If the same things that you don't want in your life keep showing up no matter what you do, do this process to releases the energetic content that is keeping those unwanted situations in your life.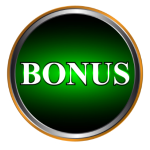 Format – Downloadable MP3
Powerful process that shifts your energy so you can finally forgive the people that caused your painful past experiences. Forgiveness is the ultimate gift you give yourself. Experience freedom from the past today!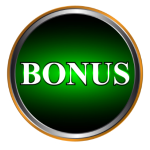 Format – Downloadable MP3
This fast, fun way to raise your vibration higher and higher is a great exercise to do when you are going through a difficult situation. It's a great daily practice that can be done in minutes, and is the fastest way to feel better and live from a higher version of you!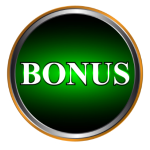 Format – Downloadable MP3
This is a fantastic manifesting tool to align with new opportunities that will bring you the most satisfaction and joy in your life. New channels and pathways open to you. You joyously create the life of your dreams as you engage in this process. The Universe is looking for ways to deliver "the goods" to you. It is waiting to gift you with lavish, opulent abundance, joy, bliss and ecstasy.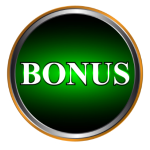 Format – Downloadable MP3
A quick 5 minute pick me up for any and every situation. Have a pristine energy field with this quick detox, even when you are feeling down, off, angry or any of the lower vibrations. If something comes up, let go and let love in the moment.
HERE ARE SOME FREQUENTLY ASKED QUESTIONS
Pure Love Infusions Bonus
These are the processes I do every day to "manage my energy' and to keep my energy at the highest vibration possible.
These quick processes can be done every day. There is no particular order. Listen to the one you are drawn to. These can be done over and over in any order.
You can set a timer on your phone for every hour or two listen to one of the bonus audios. This will keep your energy at a high frequency.
1. How do I join the Facebook group?
A: Step 1 - https://www.facebook.com/groups/746559518715330/
Step 2 - click on "Join Group" in the upper right corner.
Step 3 - wait to be added to the group (it's not instant)
2. Must I join the group?
A: No you don't have to, but you will be missing out on a lot if you don't. For that reason, we strongly recommend joining. .
The group will offer daily support, along with a community of individuals taking the Pure Love Infusion journey alongside yours
3. What if I don't have a Facebook account? Or, what if I don't want to a Facebook account?
A: If you don't have an account, it's very easy to sign up for one. If you prefer your account can be anonymous, so no one in the group will be able to see your account.
Yes, it can be intimidating if you aren't familiar with these types of websites, but you will pick it up quicker than you think. If you're really stuck figuring out how to create a page ask a tech-savvy family member or friend if they'd be willing to help you get set up.
4. If I choose to NOT be in the group, should I let you all know?
A: Again, I highly recommend joining so you don't miss all the sharing and healing taking placein the goup.
5. Is this group really private? Can't my friends who are not in the group see my posts?
A: Yes, the group is truly private and only members of the group can see your posts. You will see posts from the group come up in your newsfeed, but that is only because it's your newsfeed and you are part of the group.
6. I get SO many notifications from the Pure Love Infusion group, how do I make them stop?
A: To Stop Facebook Notifications - In the Facebook group, look to the top right (below the pictures of members), and you will see "Notifications." Click on that to adjust your settings.
To Stop Notifications In Your Email Or Cell Phone - Click on the icon that looks like a gear in the very top right. In the drop down menu select "Settings." Then select "Notifications" in the left menu column. You can turn off email, text message, and smart phone notifications here.
7. How do I post in the Facebook group?
A: Just under the menu of options which is just under the pictures of the Pure Love Infusion members, you will see an option to "Write Post" with a prompt to "Write something..." That is where you post.
8. What should I post in the Facebook group?
A: Your first post is to introduce yourself to the other members of the group. Please share your name, location, and anything else you would like to share so we can get to know you and what you are releasing or healing. Each day you are welcome to leave a post of what you are focusing on that day. I will be reading these everyday. Besides those posts, you can also post any questions, comments, stories, successes, or anything else you think could be of value to you or another member of the group.
9. What's the etiquette for Pure Love Infusion Facebook group?
A: Please follow these suggestions:
* Be generous and share about yourself
* if you read a post, LIKE it (by clicking the like button in the bottom of the post) to let others know you're with them
* if you read a post and benefit, leave a reply, so others know they've contributed to you.
DISCLAIMER: The information on this site is not intended or implied to be a substitute for professional medical advice, diagnosis or treatment. All content, including text, graphics, images and information, contained on or available through this web site is for general information purposes only. Please see a medical professional if you need help with depression, illness, or have any concerns whatsoever.
WE DO NOT OFFER MEDICAL ADVICE, COURSE OF TREATMENT, DIAGNOSIS OR ANY OTHER OPINION on your conditions or treatment options. SERVICES OR PRODUCTS THAT YOU OBTAIN THROUGH THIS WEBSITE are for information purposes only and not offered as medical or psychological advice, guidance or treatment.
CONSUMER NOTICE: You should assume that From Heartache To Joy has an affiliate relationship and/or another material connection to the providers of goods and services mentioned on this page and may be compensated when you purchase from a provider. You should always perform due diligence before buying goods or services from anyone via the Internet or offline.
REFUND POLICY: Please know that in order to honor the Law Of Energy Exchange, all exchanges need to be fair energetically. We love and honor all of our valued listeners and speakers. We are happy to offer a no questions asked, 30 day Money Back Guarantee to our customers to help them decide if a certain product works for them or not. However, in order to honor our speakers and their hard work we can only offer refund on one package for every customer per 90 days. Multiple refunds by same customer within 90 days will not be accepted. If speaker's offer involves personal sessions, then guarantee will be voided if the session has been availed. Additionally all refund requests should be sent within the 30 day guarantee period. We thank you in advance for respecting the energy exchange.
Copyright © 2016 - Eram Enterprises Inc - All Rights Reserved