Address your health challenges in a non-invasive way
Utilize a more natural healing method that is in alignment with your health conscious lifestyle
Reverse and repair the signs of aging without pills, surgery, or injections
Recover faster from injury, exercise, and medical procedures with a gentle method that is easy to use
Enjoy deeper restorative sleep for longer periods
The pictures below depict Day 1, Day 2, and Day 5 of using the X39 patch:
"The effect is almost a miracle!"
"I hurt my lower back which also caused pain in one leg. It's the most painful experience I've ever had. For the past several months I've had cortisone injections and physical therapy which have helped somewhat although I still was unable to walk normally. As soon as I started using the X39™ the pain went down almost immediately, and I was able to walk again without limping. I don't want to exaggerate but the effect is almost a miracle!"
~ Lily
"This is really life changing for me"
"I think I can honestly say that I've experienced DEEP sleep since the first day. Last Sunday night I slept for 9.5 hrs. I cannot emphasize enough how incredible this was. And it was 7 hrs straight - then woke up for about 5 min and went back to sleep for 2.5 more hours!!! Every night seems to be a solid 7 hrs. I have been struggling with sleep issues pretty consistently for a good 2-3 years - and, honestly, I've been feeling a little desperate about that in the past month or so. This is really life changing for me."
~ KATIE PURTIMAN
"More energy and natural day rhythm"
"After 7 days with X39™: Feeling a lot of energy. I never run. I don't like running. Suddenly I feel an urge to run 2-3 kilometres (to me that's really a long run) in the middle of my summer vacation and jump into the sea and swim afterwards. That never happened before. Furthermore, my day rhythm has changed. I'm much more awake and clear during the day and I fall asleep immediately at night. It's a huge change to me. I'm very excited about the future with X39™."
~ HANNAH MAIMIN WEIL
"My Skin Looks Much Younger and Healthier"
"I have noticed after I have been using X39 for 2-3 weeks my skin looks much younger, healthier and shines 24/7 with or without makeup. I am so excited, thank you for this discovery!"
~ Betty Aslanis
"My back pain is gone. My energy is up. And I lost 40 pounds!"
"My back pain was at a 7 to 8 level daily and I did NOT want SURGERY. I was exhausted all the time and couldn't drive, or walk more than 50 yards without pain. I tried massage, physical therapy and acupuncture, but it did not seem to make a big difference. Then I was introduced to this (amazing) product by Dr. Karen and after 1 day I had less pain and I took ⅓ less Ibuprofen and was sleeping better. Now, one year later (after beginning this journey), I can now walk close to 10,000 steps each day with very little or no pain. And by the way, I got rid of my terrible sugar cravings and lost 40 pounds. I got so excited about my results, I decided to become a distributor so that others can find pain relief like I did"
~ Mary Perry
"My mom's dementia is no longer getting worse!"
"Before I learned about this product, I was very interested in brain power and memory help for myself, because I have watched my Mom suffer from Dementia. I have watched her lose her purse several times a day, ask me the same question 5 minutes later, and forget who family members were and then watched her cry out of frustration. Then, I learned about this product and decided to try it with my Mom. We were given some sad news about a year ago, by the doctor that my Mom would most likely need help dressing herself, and feeding herself within six months.
After using the patches now for about 6 months, the doctor who first examined her examined her again last month. He was thrilled to say her dementia isn't progressing as he had expected, And, In fact, he estimated that she may not need full assistance for another year or more. The doctor asked, "What changed?" My Dad told them about the patches. And the doctor said, "I need to know more about this, and whatever you are doing, Keep doing it"
~ Misty Loreto

Chronic pain

Chronic sleep issues

Problems breathing

Tiredness

No vitality

Sagging, droopy, wrinkled skin

Poor wound healing

Scars are thick, stiff and painful

Poor circulation - numb or bluish discoloration of the skin

Worsening eyesight with age

Tired or sore with exercise

Waking up groggy or tired

Brain fog, memory issues, concentration issues
As we age, our stem cells decline in their ability to heal our bodies. What are stem cells? Stem cells are the cells that can turn into any other type of cell. If our stem cells aren't healthy, they cannot repair our bodies and we "age." That means our organs and glands cannot repair themselves efficiently, so we start to experience degeneration of our skin, our joints, our muscles, etc. Our hair falls out and our glands like the adrenals and thyroid don't work as well causing all sorts of problems in the body.And our immune system falters.
As our joints deteriorate, surgical procedures may be required such as joint replacements, open heart surgery, etc. The body cannot repair fast enough against cells that are breaking down, so we experience increasing pain, weak muscles, skin sagging, wrinkled or blemished skin. We look old and feel old. And we feel tired.And we get sick and are susceptible to infections and toxins.
And, surgical procedures are expensive, can be accompanied by complications, may require further procedures, which may result in disabilities, time away from work, and poor quality of life.
We all want to enjoy an active lifestyle, travelling, enjoying our loved ones and life's precious moments. If your brain doesn't work well, you'll be forgetful, make poor decisions and not be able to work and earn money. If the brain deteriorates that might mean living in a nursing home.
You might get major side effects including DEATH from taking even non-prescription over the counter medications for pain and sleep issues. In fact, death from correctly prescribed medication is one of the top killers in the United States.
Right now in the USA, there is a battle raging on with conventional medical doctors standing up for their patients in demanding the availability of inexpensive drugs like hydroxychloroquine. But these doctors are getting ridiculed and blocked from prescribing what many consider life-saving medicine.
But what if you didn't get sick in the first place? What if you could activate your body's own mechanism to heal itself and reverse the aging process? What if you had confidence knowing that you were doing everything possible to stay healthy: way beyond just eating right, sleeping right and exercising right?
Then you wouldn't have to worry about whether conventional medication was going to be available to you!
Take back your power. Don't let authorities dictate whether you live or die.
Use the power of Light to activate your own self-healing 12 hours a day, 7 days a week, all for less than the price of a daily cup of gourmet coffee!
What is stem cell therapy and why haven't you
heard more about its benefits?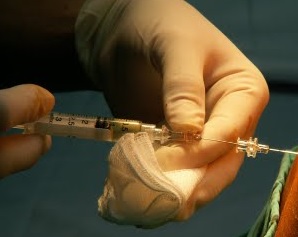 Stem cell therapy, also known as regenerative medicine, promotes the repair response of diseased, dysfunctional or injured tissue using stem cells or their derivatives. Your doctor hasn't told you about the miracle of stem cell therapy because it is fairly new, and they weren't taught about it in medical school.
Stem cell injection therapy is now being used to treat everything from arthritis to cancer with great success, and more research is being done to document the reversal of other types of issues such as heart problems and autoimmune diseases.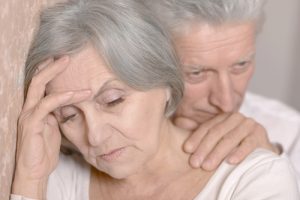 Even if you have heard of the benefits of stem cell therapy, it requires doctor visits and injections, which means time away from work and at significant expense. And not everyone lives near a big city where these specialized doctors offer their services.
To make matters more confusing, according to one stem cell expert, Dr. Evan Snyder, only ⅓ of people benefit from stem cell injections, another ⅓ don't have any appreciable effect, and ⅓ may have serious reactions.
That's not cool, especially given the expense!
And the results may not last before you need more injections. Unlike injections that inject stem cells into an aging body that then uses them up, X39 helps activate YOUR OWN STEM CELLS to get younger and multiply using light.
No pain. No bleeding. No autoimmune reactions. No massive price tag.
Despite the relative effectiveness of stem cell therapy, it can be expensive, inconvenient and inefficient… until now.
Introducing the LifeWave X39™ stem cell enhancing phototherapy patch!
The LifeWave X39™ is clinically proven to provide the body with a level of health and vitality that you have not experienced since you were in your youth. Backed by multiple clinical studies and 20+ years of development, 4.2 million dollars in research, the LifeWave X39™ patch has been demonstrated to provide an abundance of health benefits.
Imagine waking up with energy and vitality, after a deep rejuvenating sleep, and not "needing" a cup of coffee to get you going. Your muscles and joints feel stronger, and you can't wait to get some healthy exercise. When you look in the mirror, you notice a glow to your skin and the wrinkles are fading.
Old scars are fading, and you notice your circulation has improved. Your digestion also feels solid, and your brain works clearly. You are remembering things easier, and you might notice a brighter mood because you can FEEL and SEE healing happening!
By just wearing this small phototherapy patch anywhere on your body, you activate a powerful mechanism of healing for 12 solid hours!
You put one patch on each day and wear it for 12 hours while staying hydrated, and that's it! Who ever thought helping the body heal could be this SIMPLE!
Here are the biggest benefits users of the LifeWave X39™ stem cell enhancing phototherapy patch are experiencing:
By supporting your stem cells and turning back the clock, you are supporting all the cells in your body including those that are part of your immune system!
GHK copper peptide is stimulated when you wear the X39 patch. This is a peptide molecule you already make in your body, but not as efficiently as when you were young. This molecule has been shown to be able to change 4000 genes in the human body!
GHK has been extensively studied (http://skinbiology.com/copper-peptides-human-body-functions.html) and found to
Protect the lungs, reverse lung damage
Decrease inflammation
Increase bone building
Reduce wrinkles
antibacterial properties
reduces brain damage from brain hemorrhages
Recent Studies on the X39 Patch Show:
Improved blood pressure
Increased vitality
Increased short term memory
Improved quality of sleep
Improved breathing
Improved brain function
Improved heart balance
"Healed within 5 Days"
"My son had a bad snowboard accident where he hit a rock with his face. Fortunately, he had only a bruise under the eye and the nose, but deep scrapes all over his face and he had an appointment on Monday for a new job!! So, he applied X39™ on his body for 3 days and just have a look at how quickly and perfectly his skin healed, there isn't even a trace of a scar on his cheek within 5 days."
~ CHRISTINE GAY-GIRRBACH
The product works in three steps:
1

Elevate - it elevates a copper peptide that is known to stimulate stem cells but generally declines with age. This is the first product in the world that can safely and naturally elevate this peptide.

2

Activate - stem cells are activated throughout the body to go to areas that need repair.

3

Regenerate - stem cells regenerate aging deteriorating cells to a youthful healthier state.
Instructions: Place one X39 patch on the back of the neck or below the belly button, or anywhere you are symptomatic. Drink lots of water during the day to fully hydrate. The patch is active for approximately 12 hours, after which you can remove it and discard it.
For many people pain relief is almost immediate, but for others it can take longer. The best results are achieved with daily use.
Why are these patches a game changer in stem cell therapy?
It is non-invasive (No needles! No surgery!)
It is non-transdermal - nothing goes into the body. The patch works through modulating frequencies of light using a proprietary patented method.
It is cost-effective - compared with stem cell therapies which can cost anywhere between $5,000 and $25,000 per treatment, LifeWave's X39 is now just $99.95 for thirty days of treatment! That's less than the cost of a Starbuck's® coffee.
It gives fast results for many symptoms - as you can see from the case studies/testimonials on wound healing, the X39 patch works quickly to support the healing process.
It is simple to use - it's like putting on a small BAND-AID®. Just use one patch on your body per day and drink lots of water. That's it! No painful needles, no doctor visits, and no time off from work required!
It is backed by science: https://lifewave.com/eramsaeed/home/science
How long do I have to wait before I see results?
Several users of the patch have experienced visible healing of scar tissue, felt greater vitality, experienced deeper sleep, less pain, more youthful skin, and more mental clarity within the first 5 days of using the patch.
"The doctor said she was amazed at how quickly I was healing"
"I had an accident which caused a deep laceration on my left shin. It required 10 stitches on the outside and 2 on the inside. The doctor said 'your one lucky dude you just missed the nerve by a hair.' It was about a 3-inch laceration and I could visually see my shin bone. Yes, not for the faint of heart. I used X39™ near the area and as illustrated in the instruction for use.
In the second picture which was just 4 days after the accident, you can see very little swelling and redness reduced. One of the things that I noticed was that I had a severe reduction in aches and discomfort around the area. Even the swelling was minimal.
On day 8 I was hopeful I could get the stitches out. The doctor said she was amazed at how quickly I was healing and how good the wound looked. The stitches were removed, and the doctor released me and said I was good to surf and resume normal activity the next day! I am so impressed at my progress and how incredibly fast it healed."
~ JIM L.
"The pictures below show the Injury, then Day 4 and Day 8 after using the X39 patch:"
Most people will notice positive results within 30 days…
Or, your money back!
That's right, we are so confident you'll receive your intended result with the patches we're offering a 90 day money back guarantee. So you can try the patch for a month completely risk free,when you purchase through the link below!
Start experiencing more vitality now! Put your body's healing on autopilot by trying these simple-to-use phototherapy patches every day.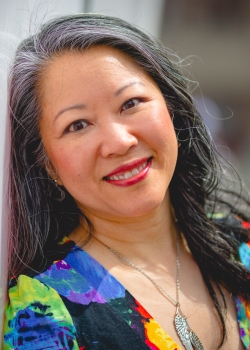 Dr. Karen Kan is a medical doctor and Doctor of Light Medicine. She was introduced to LifeWave phototherapy technology in 2005 when recovering from Chronic Fatigue Syndrome and Fibromyalgia. With the very first commercially available patch, the Energy Enhancers, Dr. Karen experienced an amazing boost in energy and vitality and won a gold medal two weeks later at the International Figure Skating Championships in Oberstdorf, Germany, having skated her best performance up to that point. She has since gone on to win multiple national gold medals in adult figure skating and is a big fan of the LifeWave phototherapy patches.
She recommends these patches to her patients and clients worldwide as a powerful tool to support natural self-healing. With the invention of the X39, Dr. Karen has been testing everyone via her TOLPAKAN Healing Method, as to whether they would benefit, and so far it has been 100% YES for everyone she has tested so far. It is the first time that she's seen any product test positively in everyone.
"Yea David! I think that this is your best yet"
"I placed the X39 on the back of my neck I usually walk in the morning - about 2 miles. When I return home, I'm always tired and have a lot of hip and foot pain. That morning I started walking - and I kept walking without even thinking about it. When I got back home (4 miles later), I felt great and had no pain. WHAT! The last three months I've had almost constant heel pain from plantar fasciitis. I sleep with a boot that is designed to hold my foot in the correct position, special socks in the daytime to work with it, and nothing has stopped the pain. I went to a podiatrist, and his only solution was cortisone injections, and if those don't work, surgery to cut the tendon. The pain was getting so severe that I was considering it. I put the X39 on my heel - absolutely no more pain. Unheard of! I'm beyond excited. I can't wait to see what we experience after several months of using this patch. Yea David!!! I think that this is your best yet."
~ DR. JOAN NORTON
"The pain finally went away with the X39™"
"I've been in Europe on a biking tour (270 miles) from Prague to Budapest. Just got back last week. I have had lower back/hip issues since last Thanksgiving and have had adjustments to prolozone injections which helped improve up to 60%. The lingering pain finally went away adding the X-39 patch within two weeks. I was concerned how my back was going to get during the biking trip and it didn't bother me at all other than tightness. It was one of our favourite trips. So I was really happy I didn't have back/hip issues."
~ CHRISTINE TESSEREAU
"Increased Skin Suppleness"
"In my twenties I spent a lot of time in the sun and the front of my lower thighs have had rougher skin as a result. I don't think I am imagining this, but I have started to notice the skin is becoming more elastic and smooth. It feels like the right amount of oil is in my skin. It is hard to describe. I can even see in my forearms the skin elasticity has increased and skin on my hands appears more supple."
~ ANGELA KILIC-CAVE
"I feel more focused, energetic and youthful"
"Having had back pain for over 20 years and using cortisone shots with osteoporosis side effects, I got introduced to LifeWave in June 2017. LifeWave changed my life towards a healthy and wealthy life. No more back pain or any other type of problems. I was very happy with the LifeWave patches before I got introduced to the X39™. After 1 week I feel more focused, energetic and youthful using it."
~ FARRAH BAHAMIN
"I don't feel like I need to wait 2 days to recover"
"Since I first used the X39™ patches 6 days ago I am blown away with the results! I work out with weights at the gym 3 days a week and I normally experience pain, inflammation and tiredness for a couple of days. With X39™ I am able to work out harder and my muscles feel like they are healing in real time! I don't feel like I need to wait 2 days to recover between workouts anymore!"
~ DAVID JUMPER
"My Sleep has improved"
"My sleep pattern has improved. Normally I am very restless and don't sleep through the night but am I happy to say that has improved dramatically."
~ KAREN SCHMIDT
"I enjoy a deep sleep of 7-8 hours"
"At night I fall asleep right away. Currently I enjoy a deep sleep of 7-8 hours, without any interruptions."
~ ORNA GILAD
"I was able to sleep without sleeping pills"
"I had been feeling so weak, no appetite and can't sleep. After few days of using the patches I noticed I got back my energy, got my appetite and I was able to sleep without the sleeping pills."
~ ELY CRISTOBAL
From Heartache to Joy Special Offer $149.95

30 Day Supply of LifeWave X39™ stem cell enhancing phototherapy patches
Small physical patches you place on your skin or clothing
Most people will notice positive results within 30 days or your money back. Positive results may include greater vitality, deeper sleep, less pain, more youthful skin, more mental clarity, increased concentration and improved memory, rapid physical healing of wounds and faster recovery from workouts.
"Significant change in my overall energy level"
"In regard to the X39™, I have noticed a significant change in my overall energy level, endurance, sleeping more soundly, mental clarity, skin tone, my hair volume and overall sense of well-being and really love the product! Thank you so much."
~ KELLY MADRUGA
"It gives me more energy and I feel stronger"
"I was excited about this new patch. I am testing it for one week now and I feel that I have more energy doing my daily workout. I can do more repetitions and I am not so exhausted afterwards. It gives me more energy and I feel stronger."
~ DAGMAR MUELLER
"Within 5 minutes my muscle soreness went away"
"I called my trainer at 8am and told her I wouldn't be coming in to work out. I was tired, my legs hurt, and wasn't feeling so well. At 8:15am, I put on the X39, and within 5 minutes my muscle soreness went away. I called her and told her I was going to go to the gym at 11am! I went to the gym and we did AN HOUR leg day training. I didn't burn out at all. I did extra reps, without stopping - on exercises I usually can't even do. After my workout, I did 25 minutes of cardio like it was NOTHING. I told her I was wearing a patch, so she pushed me extra hard. It didn't feel like I had a hardcore workout - I felt like I had just finished a 3-block walk. The next day I woke up with NO soreness in my legs!"
~ NIKKI JUMPER
"My shoulder was all the way back to normal"
"I'm a former National Bodybuilder Champion since 1985 and competed in 14 Bodybuilding contests and WON 7... 1st place trophies, including West Coast Nationals Bodybuilding Championship that was played on ESPN. I'm 52 now and soon to get married, so I wanted to get back in shape fast, but haven't been in the gym seriously for many years. I decided to go to the gym with my older brother Tony, and we first warmed up with the life cycle and went straight to the bench press, and I went to heavy too fast and my left shoulder dropped, and I tore my tendon. I never tore a tendon before, that was VERY PAINFUL. My level of pain from 0 to 10... it was 15. I was sweating because I was in so much PAIN. I was told a torn tendon will take over a year to heal with physical therapy and even possibly surgery. I didn't want to do either of those, so I went home and applied X39™ on the point of pain and immediately the pain started to subside. I was so EXCITED!!! I used X39™ everyday... just a little over 3 months, and my left shoulder was ALL the way BACK to normal and I CAN workout AGAIN!!! I might of had a little setback, but know I have a BIG come BACK THANKS to X39™ how do you explain that it a MIRACLE!"
~ RICK DELUCA
From Heartache to Joy Special Offer $149.95

Frequently Asked Questions
Q. How long do I wear the patch?
You where the patch for 12 hours each day. If any discomfort happens you can take it off.
Q. How many do I wear per day?
It is recommended to wear one patch per day. The studies have been done with people wearing the patch during the day, however many of our LifeWave members prefer wearing it at night. You can try it both ways and see what works best for you.
Q. Where do I place the patch?
You can place the patch on the points shown on the brochure, as those points have been studied, however, you can place it anywhere on the body where you have a symptom.
Q. Why do I need to drink lots of water?

It is recommended to drink about 64 oz or 2L of pure water per day to optimize cellular hydration. Hydration improves cellular function and expedites the removal of toxins and wastes. It also helps to prevent detoxification reactions, when during the healing process, the body's toxins are put into circulation before being expelled from the body.
Detoxification reactions such as tiredness, thirst, headache, are possible but rare and general mild and self-limiting. Drinking enough water helps to prevent these symptoms.
Q. Can I wear them swimming or in the shower?
Yes! We do not recommend sitting in the hot tub or a hot bath with them as they can be used up too quickly, but short showers shouldn't be a problem.
Q. Are the adhesives hypoallergenic?
Yes they are. Skin reactions are rare and if they happen we recommend trying a different placement on the body as sometimes the patch will cause a localized detoxification reaction.
Q. Can I use the patch if I'm taking medications?
The patch is non-transdermal, meaning that there is nothing that enters the skin, so it does not interact with any medications you are taking. We suggest that you ask your doctor to monitor your medication dosages while using the patch.
Q. Is it safe to use in cancer?
LifeWave recommends that anyone with significant health challenges such as cancer consult with their doctor before using X39.
Q. Is this safe in pregnancy?
To date there are no studies specifically with pregnant patients. It is best to consult your doctor before proceeding.
Q. Is this safe to use in children?
There are no studies involving children. It is generally recommended that children be old enough to communicate effectively in case they feel unwell using the patch.
Q. Can I use it on my pet?
There are no studies involving pets, however some of our LifeWave members have used them successfully (anecdotal) on their pets.
Q. I am sensitive and don't like things stuck to my body. What are my options?
Because LifeWave x39 uses light for its action, you can tape the patch to the outside of your clothing and it will still be effective.
Q. Who invented these patches and how long has this company been in business?
The patches are the brainchild of inventor and scientist, David Schmidt whose decades of research have culminated in over 100 patents. The LifeWave company has enjoyed 15 years as a direct sales company and is a member of the Direct Sales Association and has made the Inc.500.
Q. What kind of research has there been on these patches?
The patch technology has been researched over the last two decades. Currently there are approximately 80 clinical studies completed or in progress. Studies can be found on the website here:https://lifewave.com/eramsaeed/home/science
Q. What kind of support do I get as a customer?
As a customer you will have access to Dr. Karen's private LifeWave support group and you will get personalized support from Dr. Karen and her team
You can participate in regular group Q & A and product training calls with Dr. Karen and her team
Q. Is there a money back guarantee on these patches?
Yes! For retail and preferred customers, there is a 90 day money back guarantee. For distributors it is a 30 day money back guarantee.
Q. How does someone make money in LifeWave?
There are 5 main ways to make money in LifeWave: Product Introduction Bonus, Retail Profits, Binary Cycling Profits, Matching Bonuses, and Promotions. Please attend the Business Opportunity Meeting to learn more.
Q. Will I get better pricing if I sign up as a distributor rather than a customer?
If you sign up as a Gold, Platinum or Diamond distributor for your initial enrollment, your products will be at a lower than regular wholesale. There are also maintenance packages (bulk purchases) available for current distributors that keep them active but have a lower cost per sleeve of patches. However, you should know that in order to maintain a distributor account, you must attain at least 2 customers per month within six months of signing up. Otherwise you'll be downgraded to a preferred customer account.
Q. What kind of financial investment is required to sign up as a distributor?
The lowest investment is $25 (retail income only) and the highest is $1500 (Diamond level). The higher the commitment and investment, the higher the revenue potential and personalized support from Dr. Karen and her team. Register for the business opportunity meeting to learn more!
Q. What kind of support do I get as a distributor?
You will have access to Dr. Karen's LifeWave Business Bootcamp 2.0, Dr. Karen's private LifeWave facebook group, and be able to attend regular Q & A and training calls with the team. You will also be able to arrange private meetings with Dr. Karen or team members when you have prospective customers and clients, at no additional cost to you.
When you purchase through this link, you'll have a 30 day risk-free money back guarantee!
Don't wait to experience greater youthfulness, increased energy and vitality. Invest in yourself today! We cannot guarantee that this price will be available forever. This is an amazing opportunity right now to experience the most innovative technology in regenerative medicine in the world, and it literally fits in the palm of your hand!
From Heartache to Joy Special Offer $149.95

DISCLAIMER: The information on this site is not intended or implied to be a substitute for professional medical advice, diagnosis or treatment. All content, including text, graphics, images and information, contained on or available through this website is for general information purposes only. Please see a medical professional if you need help with depression, illness, or have any concerns whatsoever.
WE DO NOT OFFER MEDICAL ADVICE, COURSE OF TREATMENT, DIAGNOSIS OR ANY OTHER OPINION on your conditions or treatment options. SERVICES OR PRODUCTS THAT YOU OBTAIN THROUGH THIS WEBSITE are for information purposes only and not offered as medical or psychological advice, guidance or treatment.
CONSUMER NOTICE: You should assume that From Heartache To Joy has an affiliate relationship and/or another material connection to the providers of goods and services mentioned on this page and may be compensated when you purchase from a provider. You should always perform due diligence before buying goods or services from anyone via the Internet or offline.
REFUND POLICY: Please know that in order to honor the Law Of Energy Exchange, all exchanges need to be fair energetically. We love and honor all of our valued listeners and speakers. We are happy to offer a hassle free, 30 day Money Back Guarantee to our customers to help them decide if a certain product works for them or not. However, in order to honor our speakers and their hard work we can only offer refund on one package for every customer per 90 days. Multiple refunds by same customer within 90 days will not be accepted. If speaker's offer involves personal sessions, then guarantee will be voided if the session has been availed. Additionally all refund requests should be sent within the 30 day guarantee period. We thank you in advance for respecting the energy exchange.
Copyright © 2019 - FHTJ - All Rights Reserved