Move beyond confusion and self-doubt, anxiety, worry, struggle and suffering into a profound connection with your Higher Self that will allow in more ease, grace, clarity, freedom, abundance and creativity in all areas of your life!
Do you find yourself frequently doubting yourself and second-guessing the decisions you make? It's no wonder in our modern society where we are bombarded daily with loud messages of what we need to have or to do in order to be happy with our lives. Think of the many billboards, television and radio commercials, and Internet and email advertisements competing for our attention. These not-so-subtle messaging have trained us even from childhood to look outside of ourselves to external sources of well-being and fulfillment and for the answers to the questions in our lives.

But as the Spiritual Light Beings that we are, we are not in these physical bodies to just simply be consumers. We are here to be powerful creators! And, we are here to shine our Light into the world. In order to shine our Light, we must be willing to recognize the absolute preciousness of our attention and focus, the absolute perfection and wholeness of our Being, and we must be available to allow in more Light into ourselves, to trust the still, small voice of our Inner Being.

How do we accomplish this? Through deep alignment and conscious relationship with our Higher Selves. And there is no better time to cultivate a deeper relationship with the Divine Guidance of our Higher Selves as we are now anchoring the 5th Dimensional energies on the planet!

But, many will say that they have been to all the workshops, read all the New Age books, and meditate consistently, yet discernment and clarity still seem to elude them, especially at crucial times in their lives. "How do I know if the guidance I am receiving is my Divine Guidance or the Ego?", they ask.

Well, this is the central question, and it's the concentration of my Return to the H.E.A.R.T. Journeys package that addresses this very fundamental issue – the issue of self-doubt which is the playground of the Ego identity. It follows that by cultivating, improving, and/or fortifying the inner relationship one has with the higher part of themselves—their Inner Being, Higher Self, Divine Mind, Infinite Intelligence—the alignment that is forged facilitates a greater Self Awareness into what will truly bring a person authentic, lasting happiness and well-being, and, their life structures, situations and circumstances will reflect back to them the manifestations of this alignment.

Remember, each of us constantly emits an energetic frequency that attracts everything into our experience, whether consciously or unconsciously. Wouldn't be easier, more fun, and highly beneficial if we consistently chose to consciously create from our Higher Self space, rather than create out of fear, doubt, worry, unworthiness, not-enoughness and Ego? This is a choice we get to make in everything! In all areas of our lives. The Divine Guidance is ALWAYS flowing. How much are you tapping in and how frequently? How much are you trusting your Divine Guidance?

Here's your opportunity to step up your conscious creator game, to get into even deeper trust and relationship with the Source of you that knows everything about you, everything going on with you, and wants only the Highest and Best for you, always.

Here's your opportunity to dive deeply into the magnificent journey into You! Truly, there is no better time than now!
Here are some of the top areas people report immediate Results and Benefits after working with Simone Valentine and her Return to the H.E.A.R.T. Higher Self Journeys:
Clarity and lifted brain fog
Tangible steps and tips to take to move forward in life
Feelings of empowerment
Newfound feelings of safety; safe to let one's light shine in the world
Release of blocked energy in subconscious mind and cellular memory
Release from physical pains
Identification of energy leaks and plugging them for optimal vitality
Healing of difficult relationships
Release of blame
Release of shame
Insights into repeating patterns and dissolving of those patterns
Greater awareness and insights
Release from emotional trauma
Greater focus and then movement on projects that had been stalled
Release from the energy of past relationships
Increase in excitement, happiness, joy, and fun levels
Release from grief
Release from guilt
Release from worry
Major Chakras clearings and openings
Heart expansion
Greater Self Confidence and trust in oneself
Greater alignment with Higher Self
Divine Guidance flowing in with ease
Direction on Soul / Life Purpose
Money blocks cleared
Increased financial flow, prosperity and receiving of abundance
Perfect new employment
Better restful healing sleep
Lightness of being
Spiritual gifts activated
Spiritual gifts re-awakened
Increase in Self-Love
Increased physical energy
Inner peace
More open and honest communication with others
Physical healing
Calmer, less stressed
Deeper level of Self Awareness; paying greater attention to one's own feelings and shifting them quicker.
Increased presence in the now moment
Unprecedented clearings; amazing specific message from my Higher Self
"I have spent the last few years going to numerous healers and NEVER gotten the type of clearing Simone was able to do on me. It was amazing how quickly and accurately she was able to pinpoint the major blocks in my life. And she was able to share some really great tools I will be able to use. Then if it couldn't get any better she delivered a message from my higher self that made reference to only something I would understand. Did I say she was amazing?!! And last night had an aching in my back, like I had been lifting something heavy or carrying around my grandson (lol), but couldn't remember lifting anything. This morning it dawned on me - Simone had cleared all the garbage I had been hauling around all these years. My overall experience with my session is that Simone is truly a remarkable and gifted healer. Many Thanks and Much Gratitude."
~ Terrie Jameson
Release and rebalance; greater empowerment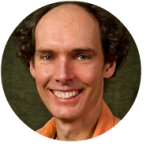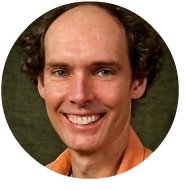 "I Love Simone's work. She was able to communicate direct with my Higher Self and ManTarA to get accurate information on why my body was manifesting certain unpleasant conditions, and more importantly she was able to direct the process of release and rebalance so that those conditions naturally cleared up very quickly, yay. Then she went further with the communication and asked ManTarA, what else would else could be done to serve me. The resulting facilitation has left me in a far more empowered place to do my work and be my Light. Thank You Simone, you are a beautiful gift. I whole heartedly endorse Simone's work, and have no hesitation in encouraging everyone, who feels drawn to it, to invest in it."
~ Matt Andrews, Facilitator of Transformation and Channel for ManTarA
Shift easily and gently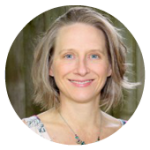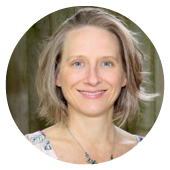 "I am so appreciative of my session with Simone. She worked on me during a super busy time that left my body feeling overwhelmed. It was so wonderful to have that time with Simone as she was able to bring me into a state of relaxation and peace allowing my body to rest. The whole session was beautiful. I could feel Simone's loving energy as she did sweeping clearings and guided my body into a state of calm. I could literally feel my cells relaxing! I highly recommend her work if you are looking to shift things easily and gently."
~ Robin Chellis
Peace, clarity, releasing of blocked energy; insightful messages that helped give more focus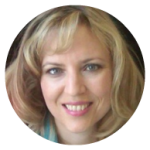 "My session was Simone was exactly what I needed and brought me a great deal of peace, clarity and releasing of blocked energy! The messages channeled from my Higher Self we're very insightful, accurate, and helped to give me more focus on where I'm heading. She helped me release the cords connected to people and events from my past so that I'm able to fully move forward in my power living my purpose! She helped me get grounded in my new place that I recently relocated to and open to more receptivity to the all the positive change, freedom, and adventure that is in store for me! Thank you Simone!!"
~ Annett Schneider
Energy healing and shamanic techniques that released a blockage from emotional trauma that had resisted several psychologists' techniques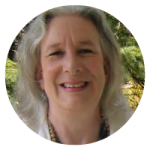 "I am very happy and impressed with my session with Simone, before, during and afterwards. Her outstanding introductory letter is welcoming and unusually informative about how I can best prepare, participate and process our session.
During our appointment, Simone quickly understood the complex external and internal physical, emotional and spiritual blockages interfering with my writing a nonfiction book (about how to heal from being the Prey of human Predators).
I got emotional fuel from her empathy and enthusiasm. Her energy healing and shamanic techniques repaired damage from all sources. I could feel the positive physical effects as she rebalanced my conscious and subconscious mind. As Simone did this, the sensations I felt in my upper palate resembled a cranio- sacral treatment. And even my clogged sinuses opened up!
Simone gave me two new energy tools to aid in my journey forward, one for laser like focus and to dispel distractions, the other for feeling I was shielded and impervious to any attacks.
The next morning I was energized and focused on finally starting the next phase of the book production. I overcame a major blockage from emotional trauma, that resisted several psychologist's techniques. I feel as if I am no longer stalled by the side of the road with my dashboard flashing a "Warning" sign. Instead I have had a "tune up", and body repairs!
Later in the day my deep sleep for two hours was another clue that I was rebalancing from energy shifts.
I confidently and enthusiastically recommend Simone to anyone, and I believe she is the perfect person for people who are new to this."
~ Susan Rifkin, Pennsylvania; Healing Touch for Animals, Certified Practitioner, science writer, MENSA
Permanent shifts and body-shaking clearing leading into greater awareness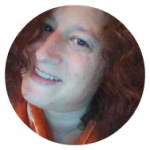 "It has been a few days since my session with Simone Valentine. I especially loved the clearings we did. I had a block around feeling safe that was keeping me from taking the next step with my work. She cleared it away. I felt it leave. It has not come back.
Simone also helped me clear an even bigger block. It was such a big block that my body shook for a moment as it released. I felt radically different afterwards and still do. I've noticed as a result a difference in how I am relating with people (and how they are responding to me), and also my intuition around relating. I have a deeper awareness now of the subtle energy interaction that underlies spoken word.
I'm very happy with the results of the clearings, and how easily/quickly it happened as Simone worked with me. I plan to have another clearing session sometime in the future."
~ Linda White Dove, M. Ed., RMT, Awakening Facilitator; Massachusetts, USA
Here's what the package includes
I AM ONE WITH MY HIGHER SELF – Higher Self Embodiment into Physical You
I TRUST MYSELF – Higher Self Beingness as Your Natural, Self-Assured State
I AM A SOVEREIGN BEING – Higher Self Fortitude for Authentic Independence
I AM FREEDOM from Constriction and Limitation
I AM CREATIVITY
I AM CLARITY AND FOCUS
I OPEN TO RECEIVE ABUNDANCE OF HEALTH AND VITALITY
I OPEN TO RECEIVE ABUNDANCE OF DIVINE RIGHT RELATIONSHIP
I OPEN TO RECEIVE ABUNDANCE OF FINANCIAL PROSPERITY
FOUNDATIONS TO CONNECTING IN WITH SPIRIT
CONNECTING AND CONVERSING WITH YOUR HIGHER SELF
CLEARING SUBCONSCIOUS BLOCKS, BELIEFS AND LIMITING THOUGHT PATTERNS
FURTHERING CONNECTION AND TRUSTING OF YOUR INNER GUIDANCE
I AM BRIGHT, SHINY, AND AS BIG AS I AM, AND I STEP INTO MY LIFE PURPOSE
ORDER PACKAGE A
Return to the Heart Journeys MP3s + 4 Recorded Classes + Private Facebook group + Free Bonus
Discount: 90% Off
Total Package Value $1,012
From Heartache to Joy Special Offer $99
ORDER PACKAGE B
Return to the Heart Journeys MP3s + 4 Recorded Classes + Private Facebook group + Free Bonus + 30 min individual private session
Discount: 82% Off
Total Package Value $1,137
From Heartache to Joy
Special
 Offer
$197
Return to the H.E.A.R.T. Journey – Healing Energies to Allow Resonate Transformation
(Heart Lake and Castle Lake at Mount Shasta, California)
Energy Healing Guided Journey:
"I Am One with My Higher Self."
Running Time: 9 minutes, 4 seconds
Move aside fear, doubt, worry, anxiety and the Ego Identity to fully embody the energy of your Higher Self. Incorporating unconditional Self Love and Self Worth into your Field, you will feel safe to open your heart center and experience undeniably the immeasurable love that your Higher Self has for you. Now your Higher Self will be in the driver's seat, and the mind chatter of the Ego can be regulated to the back seat!

Use this audio to: Quiet mind / mental chatter, raise your vibration, embody the energy of your Higher Self, feel more confident and radiant, receive the sensations of unconditional Love, meditate on a deeper level, achieve greater inner peace, achieve greater Self Awareness, feel deeply into your own personal power. Useful to play before meditating, going out into public places and crowds, and before starting your day.
Energy Healing Guided Journey:
"I Trust Myself."
Running Time: 6 minutes, 25 seconds
Infusing the energies of pure Self Knowingness and Self Confidence into your Field, you will trust yourself more and be confident in the choices you make in life. Your awareness will expand to demonstrate the Truth that you are indeed a Powerful Creator who gets to create his or her Reality moment by moment.

Use this audio to: Feel more confident in yourself, feel your own personal power more deeply, trust yourself more profoundly, believe in your decision-making and creation power. Useful to play when you have been mulling over a decision or decisions that have to be made, or when you're experiencing feelings of self-doubt, anxiety, and worry. Also useful to play before entering into negotiations of any kind, e.g. a salary discussion, job promotion, business deal, etc., and before entering a legal proceeding.
Energy Healing Guided Journey:
"I Am A Sovereign Being."
Running Time: 7 minutes, 30 seconds
Infusing the energies of pure Self Acceptance and Self Appreciation into your Field, you will release attachments to places, people (on either side of the veil), and things that are no longer serving your Highest and Best Good. Cords and ties to past experiences will dissolve into no-thing as you realize fully your Sovereignty.

Use this audio to: Dissolve neediness / clinginess to persons and/or things outside of yourself as the means to your own Well-Being, whenever you want to feel independent, release feelings of loneliness, increase self-assuredness and strength, conjure courage and stand up for yourself and that which you care about. Useful to play before a meeting or presentation where you may be speaking in front of a group and all eyes and ears will be focused on you.
"If I had a prayer, it would be this:  'God, spare me from the desire for love, approval, or appreciation.  Amen.'" – Bryon Katie
New job, more money, happy and more connected, manifesting more easily!
"Simone Valentine! She is really something else!! I already bought her package of course and will soon enjoy another session with her! Cant wait! I was so lucky to have a session already with her last year and it was absolutely amazing! I have never felt so strong energy working in my body. It was really intense, I got tears and laughters and lots of release and answers. What I liked a lot is that Simone is quick and work fast and we could get lots done, she is also right to the point without lots of talk and questions. I would recommend her to everyone who wants things to really change for the better in life.
Since then I got a good full time job, more money, started to clean out clutter at home, and I am more happy and more connected to myself and more grounded and I also feel that my ability to manifest the things I need and want, is improving day by day....... Thank you so much Simone for all your lovely work and for being so loving and caring, you really made me feel special and seen by you during our session and even after, and that means a lot! Much love."
~ Marie Bergeås, Sweden
Greater connection with higher self
"I have also been receiving information to have a greater connection with my higher self. This information is coming on it's own without my having to do anything about it. I feel this has come about after the work [Simone] did with me. So I can say [her] work was like a dam gate was opened and the water is pouring out still."
~ Harkamal Kaur, India
Energy Healing Guided Journey: "I Am Freedom."
Running Time: 8 minutes, 45 seconds
Loosen all forms of constriction and restriction in your spiritual, mental, and emotional bodies so that you can feel into your innate freedom. Areas where you feel stuck, stagnate and not able to move forward will loosen and dissolve as your Higher Self opens you up more to receive what are wanting to create in your life.

Use this audio to: Feel more expansive, feel more creative, feel more powerful, generate new ideas, receive a mental refresh, allow more spacious into your Field and anytime you feel stuck in a particular situation or circumstance.
Energy Healing Guided Journey: "I Am Creativity."