Everything in the Universe is Energy. There is a particular type of energy that religion calls Grace and for Scientifically minded people Yogananda Paramahansa (author of Autobiography of a Yogi) called it Lifetron Energy.
Sanjay Nimar, a brilliant engineer and an expert in metaphysics has discovered a method to harness this energy from the Himalayas and transmit it to any living entity anywhere on the planet 24 / 7. In the constant presence of this energy every aspect of your life heals.
Listen to this message from Sanjay Nimar
Does any of this apply to you:
1

You are constantly living a life of struggle, strife, suffering, wanting, wishing.
2

The desire to be free from ALL struggles is not even in the realm of your possibility.
3

One problem or the other is keeping you constantly trapped.
4

You solve one problem, two more show up.
5

You have tried many things with only marginal results at best.
6

You are reaching a state of hopelessness that you will ever get to enjoy life.
Good news is that all this is about to change for you
I am here to tell you that it is entirely possible to reach the state of well-being in all areas of life with the support of Grace Energy.
Grace is HERE in the form of Lifetron Energy Healing to support you in transitioning from a life of constant struggle and suffering to a life of consistent health and happiness.
How does Lifetron Energy help you to heal
As told by all teachers and now proven by quantum physics, consciousness is all there is. The entire world is a reflection of your consciousness. This means if you truly want to heal at all levels of your being, you must heal your consciousness first.
Here are 4 Universal Principles of Manifestation:
1

There are ONLY two states of consciousness: Positive or Negative. Positive energies such as those of love, hope, faith, peace, etc. And negative energies such as those of anger, frustration, hatred etc.
2

Every manifestation happens from these two states of consciousness: Any and ALL forms of issues are created by contaminated consciousness. Anxiety, depression, panic attacks, High Blood Pressure, Cancer, Pains, Bone issues, Career Issues, etc. originate from contaminated consciousness. Same is true for positive. All health, wealth, happiness comes from a positive state of consciousness.
3

Like Attracts Like: If you are angry, frustrated, unhappy, you will attract more of the same situations in your life. Same for positive energies.
4

Life moves in the direction of what is Greater. If there is a greater amount of negative energy than the positive, your life will move towards more and more negative, faster and faster. This is called the snowball effect
I am sure you are trying to turn around your life towards the positive. You may be doing many things to accomplish this goal. Here is the REAL PROBLEM. If the negative energies have developed a lot of momentum over lifetimes, most people will NOT have the energy or wisdom to turn the life around.
Here is when the support from Grace Energy becomes absolutely necessary and Lifetron Energy Healing becomes a life saver.
Here is when the support from Grace Energy becomes absolutely necessary and Lifetron Energy Healing becomes a life saver.
What Lifetron Energy does for you:
Positive energy of Grace neutralized lifetimes of negative karmic patterns stored in your subconscious mind.
Fills your consciousness with positive energy and feeling.
Makes your consciousness and body more "Alkaline".
You start to feel positive and well at all levels.
You start to sleep better at night and feel more rested in the morning.
All negative feelings of Anxiety, depression, constant worry, start to leave.
Your health, relationship and finances start to improve.
Protects you from attack by negative energies and entities.
Lifetimes of challenges start to dissolve.
Negative Ancestral patterns are broken.
Problems in your life automatically start to solve.
Heals ALL problems simultaneously.
Old Proverb: A stitch in time saves nine.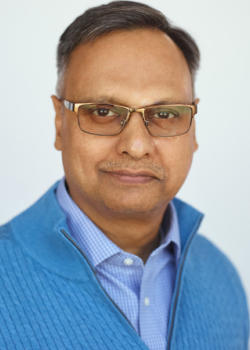 Sanjay Nimar is an expert in metaphysics, psychology​,​ energy medicine​ and technology​. He studied from a teacher in the lineage of Yogananda Paramahansa (Autobiography of a Yogi). He holds advanced degrees in management and engineering from top rated schools in the US. He worked at Motorola for 16 years where he was one of the inventors of 3G and 4G cellular systems. Using his scientific and spiritual knowledge Sanjay has engineered an unprecedented healing system that heals the body and mind with particles of life energy that are remotely transmitted from the Himalayas 24/7 to a person anywhere on the planet.
Please note: Sanjay used to go by the name: Michael Allenbright earlier. He has recently decided to use his birth name Sanjay Nimar going forward. Same excellent healer, just a different name 🙂
Here's some of the transformations experienced with Sanjay's work!
Atrial Fibrillation Healed.. I have not had a single incident for the last 6 months. NONE!
"I have had Atrial Fibrillation since 2008. Slowly it got so bad that every month I was rushed to the Emergency Room to shock my heart to restart it. After being on Lifetron Energy for one month, I am happy to report that I have not had a single incident for the last 6 months. NONE!!! It has relieved me a lot physically and emotionally. It still amazes me how Lifetron Energy works. How precise, powerful and intelligent it is."
~ Arlene, Texas
In just one month I am very happy to report that my
anxiety has gone down to Zero !!
"I am 36 years old and have suffered from severe anxiety for most my adult life. My anxiety was extremely high. I have tried different things but to no avail. I heard of Sanjay's Lifetron Energy program and decided to try it. In just one month I am very happy to report that my anxiety has gone down to Zero !! I am able to handle stress better even as I look for another job as a teacher I am not anxious but researching the possibilities. Looking at opportunities for a new start. Also, some of the other physical health issues have gotten better too. This has significantly improved the quality of my life. Thank you Sanjay."
~  Dina
Knee Replacement Not Needed.. I'm so happy to say that after three month one day I woke up and the pain was gone
"Knee specialist told me that the only way to relieve the pain in my knees was to have complete knee replacements. I didn't want to go through that so tried Lifetron instead. I'm so happy to say that after three month one day I woke up and the pain was gone. I am so grateful I found Lifetron and would recommend it to anyone experiencing chronic pain or arthritis."
~ Zeenah
Unusual Healing for Horse
"Andy is a 11 year old Thoroughbred horse who was in a bad jumping wreck a couple of years ago. He had issues in his throat and neck and ulcers in his stomach which it difficult for him to eat or drink. He had a tendency to choke. Also Andy's backbone used to protrude.
Within a day he was eating well, energetic and pretty perky !!!
3 days into the treatment his throat actually moved when he was drinking water. He actually drinking in gulps whereas earlier he was taking in a teaspoon at a time.
10 days into the treatment his coat was much better. Neck knots less prominent. Spine less bumpy.
20 days after the treatment , the spine is fairly straight. Overall his health based on appearance has improved with the treatment. He currently has gained 40 pounds and continues to get rounder !!!"
~  Lisa, Texas
Relief From 15 Years Of Excruciating Pain

"My 98 year old mother had such severe and painful arthritis that she would fall unconscious because of the pain every hour despite taking prescription painkillers and other medications. I requested Sanjay to do a treatment to relieve her from such severe pain.
Within a of couple days the intensity of the pain had reduced so much that she was not screaming in pain and falling unconscious. Within a week the pain was reduced to where she was sleeping well again. She has been struggling with this for over 15 years. Thank you. It is a miracle indeed!!"
~ Ganga, India
Lost 80 Pounds in 6 Months
"I have a friend who I gifted Lifetron Energy program to help with weight loss. She was extremely overweight and had gone through all kinds of diet and physical exercise programs to no avail. She had diabetes and high blood pressure.
She has lost 80 pounds. Her health is much better. There was a lot of emotional release that has happened during this time. The guilt she was holding on to for not being a good mother to her daughters. She was able to forgive herself and ask for forgiveness from her children. Weight gone and relationship healed. She is so much happier and lighter. She has also found her passion for helping other seniors who live in the same senior center as she does. She enjoys helping them and taking on a leadership role at the center. Her life has totally turned around."
~  Dinah
Heart Murmur Healed for Newborn
"My grandson was born on Nov. 30, 2013. He was 10 lbs, 21 1/2 inches, so he was a big boy. Apparently the doctors did not know how big he was; his mother is a tiny thing, too. So, her labor stalled out. She ended up with a fever and an infection which she passed to the baby. It also ended up in a C-section. We were all worried, of course, especially when we learned he had a heart-murmur. He was in the neonatal ICU for almost a week.
Two days after his birth, I requested Sanjay to do a SET treatment for him – I figured he really needed it. He improved so well that he went home after one week. When he went back for his appointment, his heart murmur was completely gone and he was doing great! I am so grateful that he is a normal, healthy baby boy. And I am also grateful for Sanjay for being there for him!"
~ SH, Texas, Feb. 2014
Within 2 weeks I can confidently say that the anxiety which has been present in one form or another is completely gone
"I have a long standing anxiety issue which has been present despite many other practices I do. On a scale of 0-10 my anxiety was at a level 10. So I decided to do an SET Treatment with Sanjay.
Within 2 weeks I can confidently say that the anxiety which has been present in one form or another is completely gone. I might get a little anxious here and there but it quickly dissipates by itself. I was even unusually calm after my son phoned me to tell me he was robbed a few weeks ago"
~  Irene
Blocked Portal Vein to Liver
"Eram's mom has been suffering from Liver Cirrhosis for over 20 years. Liver issues combined with other factors causes blood to clot in the Portal Vein resulting a blockage in the Vein. This is a critical situation which can cause the Portal Vein to burst and backup fluid in the digestive system. Doctors said that there was NO hope for recovery. However, within 2 weeks of Sanjay's Lifetron Treatment here is what Eram reported:
"Great news: Mom's endoscopy reflected no issues whatsoever. We then got an ultrasound and her portal vein is now open and has a reasonable flow. Fluid in stomach and lungs negligible. This is truly miraculous as it takes her out of the "critical " condition zone"
~ Eram Saeed
Within two weeks of the treatment my numbers of Type II Diabetes have come down to 150, a drop of more than a 100 points
"I have had Type II Diabetes for over 15 years. Despite the medications and diet control my numbers were in the upper 200's to 300's. I did a treatment with Sanjay for the Diabetes. I am happy to report that within two weeks of the treatment my numbers have come down to 150, a drop of more than a 100 points. This is truly a miracle!!"
Chronic Migraine Headaches Gone
"I used to have migraines and severe headaches since the age of 10 or 11. I am 43 now. I did a Lifetron Treatment with Sanjay for the migraines. I am very happy to report that the migraines and headaches are completely gone. I have not had a migraine in the last two months"
~ Patricia

31 year Chronic Back Pain Gone in 2 weeks !!

"I had experienced back problems since 1983. In 1992, the problems became much worse after a motor vehicle accident. Despite many courses of physical therapy and chiropractic visits, I was in constant pain with periods of as much as two months at a time when I would be bedridden due to pain so severe I was unable to walk. Since 1992, I was literally in pain every minute of every day of my life…until early August 2014. That was one week after Sanjay did an SET Treatment for my back pain. It has been over three months now and I am still pain free. This is truly a miracle. Every day now I thank God for sending Sanjay into my life."
~  Beth
Live Workshop: How to Remove Resistance
to the Flow of Grace Energy
There are couple of key beliefs and thought patterns which slow down the flow of Grace Energy. Bringing these beliefs to awareness, releases these blocks and significantly helps speed up your healing journey.
Grace meditation helps you clear up your energy field of old patterns that are causing dysfunction in your life. It also replenishes your field with energy of peace, rest and well-being. The meditation does this through a unique process of clearing and replenishing your chakras.

---
Act now, don't let the negative state to keep growing
till you reach a point of no return.
Turn your life around now with the help of Grace Energy
and reach a state of consistent happiness.
24 / 7 Lifetron Energy Healing - 30 days
From Heartache to Joy Special Offer $127
For First Person
Add an Additional Member for just $67 (Regular Price: $120)
Option Available at checkout

Great Improvement in Crohn's Disease
"My daughter Lisa has been suffering from Crohn's disease and Ulcerative Colitis for nearly 5 years. The unpredictable nature of her bowel movements has created a lot of stress and anxiety for her. The worry only exacerbates the matter and has affected the health of her skin as well. She has been unable to exercise or stand on her feet for too long without swelling and pain. Her diet has become increasingly more restrictive and bland, and she has lost joy in eating. Now Lisa is on her 3rd month of Lifetron and things are improving. She is back to her normal weight and feeling happier. Her stress around eating is starting to subside and she is finding enjoyment in incorporating a variety of foods and flavors back into her diet. She has greatly improved over this last month and I pray someday her life will be free from the pain of Crohn's."
~ Mary
Crippled Leg Healed
"My cat Sophia had a crippled Right hind leg, Low energy, Spinal/skeletal deformities , and possibly symptoms of Addison's disease. Sanjay did the Lifetron Treatment for her for a month and now she is completely healed and healthy. It is truly a miracle!!!"
~  Frank
Lifetron Healed My Daughter's Extreme Anxiety and Social Disorder
"I am very happy to be on Lifetron! The change in my 30 year old daughter, River, is quite remarkable! She is on disability due to extreme anxiety and social disorder so she resides with me. She is so much calmer and happier than she has ever been. She had also been diagnosed with clinical depression and would sleep sometimes for 15-18 hours at a time! She has been doing a lot of energy work to help release a lot of issues but I have noticed a remarkable difference since we have been on Lifetron. We also, though, have had a lot of weird pains—they will come up in different parts of the body, we release the emotions we believe are causing the pain, and the next day it's something different! It's been an odd roller coaster of pains, aches, etc since we started Lifetron, but it feels like it is starting to even itself out. I, also, am feeling much calmer, happier than I have been, and I am grateful that Lifetron is available to us!! Thanks so much and I know I will continue to pay for this for quite awhile as I can see and feel visible differences. Just seeing my daughter happier is a huge bonus for me!!!"
~ Cynthia Morningway
With Lifetron My New Business is Doing Amazingly Well

"After a friend referred me to Lifetron Energy, I was intrigued but I was skeptical. After asking a few questions to the owner Sanjay (great guy!), I decided to give it a try. So I started at Level 1 in early 2017. At the time I had a company I desperately wanted to sell for years to move on to a new project. And I finally sold it in June 2017! To be fair, I had been trying to sell this company for over 5 years and I had my most serious prospect ever already engaged in the process before starting my Lifetron membership. But IT DID FINALLY happen! So… right after the sale of this company I decided to upgrade to Level 3 to see what would happen. My new company is doing amazingly well, I partnered with a billionaire and I can already see that this will be the biggest, fastest success in my 20+ year career in technology – by far! So SOMETHING is happening here! Worst case give it a try for a few months and see if/how your life is improving – you have more to lose by not giving it a shot!"
~  Jonathan
Sanjay is an Incredibly Powerful Healer

"Sanjay Nimar is an incredibly powerful healer. I have invested in many healers and although I did make progress with others, the combination of Sanjay's Lifetron therapy and personal sessions is truly a miraculous combination for personal growth and healing"
~ Melissa
With Lifetron Life is Turning Around
"After starting Lifetron Energy and talking with Sanjay, things are turning around, I am doing things completely differently this time. Instead of taking the abuse, retreating and not reaching out in the world. I voice my opposition, I reach out to my contacts and ask for a better life. I have never done this before. I have never felt the way I felt while talking to Sanjay. He spoke and all my nerves reacted to the truth. Physically, I have never ever ever met a healer like Sanjay. I am so thankful that life allowed me to meet Sanjay."
~  S.M.

Lifetron Healed Extreme PTSD of an Iraq Veteran
"A friend of mine is a veteran of Iraq war who displayed extreme PTSD symptoms. Mentally, physically, emotionally in a state of extreme distress. I put him on Lifetron Energy. It has been 4 months and he has significantly improved. He seems 100% better since Nov 2016 when I had put him on Lifetron Energy."
~ Stella

Confidence Improved with Lifetron
"Have been on this program for almost a year now. My life has improved much, and have reach a point of calm with an inner knowing and confidence that I have not felt for a very long time. Thank you for this work that you share and I am truly grateful for the way it has helped to improve my life."
~  Gloria K.
Face Pain Healed with Lifetron
"I started Lifetron energy because I wanted to heal my face pain. I had my first session with Sanjay few months ago. I briefly mentioned my face pain to Sanjay. It has been 4 months since my session with Sanjay and no face pain. He was able to get to the root of my issue and in return my face pain resolved. My quality of life has greatly improved. Thank You Sanjay and Grace!"
~ C.M.
24 / 7 Lifetron Energy Healing - 30 days
From Heartache to Joy Special Offer $127
For First Person
Add an Additional Member for just $67 (Regular Price: $120)
Option Available at checkout

*** BACKED BY FHTJ CARES POLICY ***
REAL. DEDICATED. FOLLOW-UP
Your success is our success and we are here for you every step of the way.
Our COMMITMENT is to support  all of YOU
and when you decide to purchase a package from FHTJ… the love doesn't end there!
We will reach out to you to see how you are progressing and answer any questions you may have
along the path you have chosen. FHTJ Cares
DISCLAIMER: The information on this site is not intended or implied to be a substitute for professional medical advice, diagnosis or treatment. All content, including text, graphics, images and information, contained on or available through this website is for general information purposes only. Please see a medical professional if you need help with depression, illness, or have any concerns whatsoever.
WE DO NOT OFFER MEDICAL ADVICE, COURSE OF TREATMENT, DIAGNOSIS OR ANY OTHER OPINION on your conditions or treatment options. SERVICES OR PRODUCTS THAT YOU OBTAIN THROUGH THIS WEBSITE are for information purposes only and not offered as medical or psychological advice, guidance or treatment.
CONSUMER NOTICE: You should assume that From Heartache To Joy has an affiliate relationship and/or another material connection to the providers of goods and services mentioned on this page and may be compensated when you purchase from a provider. You should always perform due diligence before buying goods or services from anyone via the Internet or offline.
REFUND POLICY: Please know that in order to honor the Law Of Energy Exchange, all exchanges need to be fair energetically. We love and honor all of our valued listeners and speakers. We are happy to offer a hassle free, 30 day Money Back Guarantee to our customers to help them decide if a certain product works for them or not. However, in order to honor our speakers and their hard work we can only offer refund on one package for every customer per 90 days. Multiple refunds by same customer within 90 days will not be accepted. If speaker's offer involves personal sessions, then guarantee will be voided if the session has been availed. Additionally all refund requests should be sent within the 30 day guarantee period. We thank you in advance for respecting the energy exchange.
Copyright 2018 - FHTJ - All Rights Reserved